Bamboo is the fabric of the future. With more people becoming aware of how harmful fast fashion is to our planet, clothing brands are looking for more sustainable materials to create their products. In fact, estimates suggest that the eco-fiber market is worth $52 billion and will keep growing.
Among the many eco fabrics out there, bamboo is one of the most popular choices. Bamboo fabric is gaining traction because it uses fewer resources and chemicals to produce. In addition, the bamboo plant regrows at a fast rate, making it an efficient renewable resource.
Many eco-minded fashion brands are now creating clothing with mostly bamboo material. We've outlined the top clothing brands that use bamboo in groundbreaking, innovative, and exciting ways.
Here are 21 of the finest bamboo clothing brands.
Spun Bamboo
Spun Bamboo, founded by Kamila Manzo and Olga Bautina, is leaning into the revolutionary properties of bamboo fabrics. As a result, the brand's simple and classic bamboo-based clothing is perfect for everyday wear.
Spun Bamboo makes all its clothes from bamboo viscose, bamboo cellulose, and organic cotton blends. It's a great brand to refresh your wardrobe basics sustainably. Its designs are comfy, relaxed, and laid-back. In addition to solid colors, Spun Bamboo offers a selection of graphic tees for a bit of pizzazz.
The brand also offers custom printing options on its signature bamboo and cotton tees. Custom printing is an excellent option if you want a one-of-a-kind design, screen-printed team shirts, or small batches of custom designs. Spun Bamboo prints all orders in its Gardena, California studio.
Ahon The Label
Ahon, which means "rise" in Filipino, produces luxurious athleisure wear made from bamboo fabric. This Philippines-based brand uses a proprietary blend of bamboo and spandex for the perfect amount of stretch. Plus, Ahon the Label collaborates with local artisans to create its products.
Ahon's pieces range from teeny-tiny matching sets to fuller-coverage shorts and leggings. Its pieces come in a range of earth tones and tropical jewel tones, making them perfect for a day full of sunbathing or a night on the town.
Ahon's fabric blends are chemical-free and hypoallergenic because bamboo is grown and processed naturally. In addition, its matching sets, tops, and bottoms are naturally moisture-wicking, antibacterial, and UV resistant.
Free Fly
Free Fly creates performance and outdoor apparel with buttery-soft bamboo fabric blends. Created by a brother and sister team in Charleston, South Carolina, the brand aims to disrupt the activewear market with its clothing that is simultaneously comfortable and sustainable.
Free Fly creates all the apparel you need for a versatile outdoor wardrobe. Thermal hoodies, comfy joggers, and waterproof zip-up jackets are just a few of the brand's essentials. Each piece is durable, flexible, and comfortable.
Free Fly's fabrics blend bamboo with small amounts of spandex and polyester. Free Fly's bamboo yarn is certified organic with no added chemicals. In addition, the company is certified by the Forest Stewardship Council, which means all materials come from responsibly managed forests. Free Fly incorporates sustainability into every step, and it shows.
Tasc Performance
Tasc Performance is a family-owned business that is here to make "the best activewear in the world, for the world." The brand is reinventing performance wear with innovative, technical plant-based fabrics.
Tasc crafts versatile clothing for men and women. You can get all your essential activewear basics, including tanks, joggers, running shorts, leggings, and more. Tasc is fashionable, too. Its minimal designs come in a wide selection of neutrals, pastels, and jewel tones.
Tasc continues to research and develop its own technical fabrics, including BamCo®. BamCo® is a specialty bamboo viscose and organic cotton blend that is soft, durable, and breathable. In addition, it has all the benefits of bamboo, like natural moisture wicking, SPF protection, and anti-odor protection.
Cariloha
Cariloha is all about sustainable luxury. This US-based brand offers super soft bamboo alternatives to traditional fabrics that usually produce a negative environmental impact. In fact, Cariloha boasts that its unique bamboo fabrics are twice as soft as cotton!
Cariloha offers a wide range of men's and women's apparel at reasonable prices, like v-neck tees, activewear, and comfy pullover hoodies. Each Cariloha piece is made with comfort and versatility in mind. In addition, the brand builds its clothing to last.
The brand only uses bamboo grown naturally without pesticides and harmful chemicals. In addition, the bamboo grown for Cariloha's bamboo viscose fabric consumes 45% more carbon dioxide than an average stand of trees. Basically, Cariloha's bamboo fabric produces a net positive for the planet!
Terrera
Founded in 2007, Terrera is a Canadian-based company focusing on sustainable sourcing and organic bamboo materials. Initially operating under the name "LNBF," Terrera rebranded in 2020 to reflect the company's evolving sustainability vision.
Terrera offers a diverse line of bamboo clothing that makes it easy to build a whole sustainable wardrobe. There's everything from activewear essentials to comfy jumpsuits to everything in between. Of course, you can't go wrong with its loose-fitting turtlenecks, elegant tops, and tiered dresses.
The brand's clothing is known for being soft, relaxed, and elegant. Its designs are timeless and can be worn across seasons for years to come. In addition, Terrera makes a vast selection of bamboo fabrics, including bamboo jersey, French terry, and fleece.
Boody Eco Wear
With ultimate sustainability in mind, Boody Eco Wear creates basics for men, women, and babies. Even better, a majority of its pieces use viscose bamboo! Boody uses a specially developed bamboo viscose that is naturally breathable, antibacterial, and hypoallergenic. It is also Oeko-Tex© certified and PETA-approved vegan.
Boody's timeless, affordable wardrobe essentials are perfect for building the foundation of any sustainable wardrobe. Its comfy athleisure wear, tees, and bodysuits come in neutral colors and are easy to mix and match. Boody clothing is simplistic but elegant and perfect for layering.
In addition to pioneering sustainable bamboo clothing, Boody does its best to be transparent about its production and supply chain. For example, product pages outline positive impacts, such as the amount of water and electricity saved during production. Also, the eco-company furthers its positive impact by partnering with nonprofit organizations like Bridge of Hope and Goodbye Malaria.
BAM
Athlete David Gordon started BAM in his garage in 2006. Now his sustainable bamboo clothing line employs a team of 70 and has mainstream media coverage and several awards under its belt.
BAM sources sustainably grown bamboo from China to create viscose bamboo fabric. From there, BAM crafts super soft, comfy clothes that are high-quality. The brand's designs are geared toward people with an active lifestyle, providing functionality, versatility, and flexibility in its cuts and silhouettes.
BAM is unique in the sustainable clothing market because it produces an entire line of bamboo denim. Its jeans have the same color and feel as classic denim but use a cotton and bamboo blend. Each pair of jeans is stretchy and built for comfort. The best part? They use 90% less water than classic denim jeans.
Cozy Earth
Cozy Earth is aptly named. The brand, launched in 2011, creates unbelievably cozy products with sustainable bamboo viscose material.
While Cozy Earth is most well-known for its bamboo bedding line, it also produces eco-friendly bamboo clothing for men and women. Its designs elevate any wardrobe with luxuriously simple silhouettes, cuts, and fabrics. Enjoy a relaxing Sunday at home in a bamboo rib-knit lounge dress, or layer your look with an ultra-soft square neck tank.
The brand's luxury basics are a step above your average wardrobe essentials. The bamboo viscose's natural breathability and softness will make you feel like you're floating on a cloud of relaxation. In addition, Cozy Earth's woven fabric is high-quality, preventing pilling and tearing.
Posh Peanut
Los Angeles-based Posh Peanut is by far one of the most popular bamboo clothing brands right now. With a huge social media following and new collection drops every Thursday, the brand is taking the baby apparel market by storm.
Posh Peanut stands out because it makes all its clothing from its signature Papook Bamboo, a luxe viscose fabric that is softer than your average bamboo material. The brand's luxurious fabric comes in many adorable patterns and cuts, like pastel florals, cheetah prints, and more.
Posh Peanut collaborates with big-name brands, such as Fisher-Price, Barbie, and FAO Schwarz. Most collaborations make matching sets for moms, as worn by Blake Lively in a recent Instagram story.
Diane Kennedy
Any woman who wears plus sizes can attest to how hard it is to find fashionable clothing. On top of that, finding sustainably made plus-size clothing is even more difficult. Designer Diane Kennedy is here to change that with her eponymous bamboo clothing brand.
After struggling to find satisfying clothes that fit her body type, Diane took matters into her own hands and launched her handmade line of stylish plus-size womenswear, available through size 3X. The brand's pieces are simple and elegant and use bamboo viscose. Diane Kennedy's styles are versatile and can work in a professional or casual setting.
Diane Kennedy's clothes are a true testament to the saying "quality over quantity." Diane herself is involved in every step of the production process to ensure it is kept as local to Canada as possible. In addition, the brand's bamboo viscose fabric uses certified organic bamboo fibers.
Encircled
Encircled creates office-appropriate bamboo clothing that looks effortlessly chic and high-fashion. Founded by Kristi Soomer in 2012, Encircled is for the modern jet-setting woman who wants to look put-together without trying too hard.
Compared to other bamboo clothing brands, Encircled designs are more refined and varied. Each piece is versatile and trendless, so it can constantly rotate through your wardrobe regardless of short-lived trends. For example, its Everyday Sleeveless Dress and Comfy Wide Leg Knit Pant are perfect essentials that travel well, match anything, and never go out of style.
In addition to rayon bamboo, Encircled uses other eco-friendly, plant-based fabrics like organic cotton and linen. The brand's website makes it easy to shop by fabric type, so if you want to focus on an all-bamboo wardrobe, you can filter accordingly.
Fishers Finery
Fishers Finery is a lifestyle clothing brand that oozes relaxation and refined comfort. No one can resist this Connecticut-based company's buttery soft, high-quality work and activewear essentials. The brand creates its clothes with signature bamboo viscose, cotton, and mulberry silk.
The brand's EcoFabric™ is a blend of bamboo viscose, organic cotton, and spandex. It's fade resistant, stretchy, and breathable. In addition, all its bamboo-based pieces are naturally breathable and SPF-proof.
Fishers Finery stands out for its EcoFabric™ maternity line. People experiencing pregnancy can choose from a huge selection of comfy, sustainably made dresses, nursing bras, and matching sets. The brand carries its effortlessly relaxing aesthetic to its maternity designs, with loose silhouettes and gorgeous draping.
HARA
Designer Allie Cameron began HARA after witnessing the detrimental effects of fast fashion on the environment and people working in industrial factories. She began HARA to fight against the chemical runoff, pollution, and extreme waste we see all too often in the fashion world.
HARA creates handmade pieces from its Melbourne studio using incredibly soft bamboo fabric and natural dyes. Alongside its comfortable underwear line, HARA offers cute, minimalist athletic and loungewear.
HARA's bamboo pieces include leggings, skirts, and tops. These unique pieces act as perfect base layers and wardrobe foundations that defy short-lived trends. In addition, its collection is full of beautiful muted earth tones and pastels, creating a soothing aesthetic that oozes luxury and comfort.
Miik
Miik is a sustainable Canadian clothing brand that's all about sustainable comfort. Founder Donna Smith launched Miik after falling in love with an ugly skirt made of super soft bamboo fabric. She loved the feel of the bamboo material on her skin but hated how frumpy the design was, so she took matters into her own hands.
Miik uses eco fabrics like bamboo rayon to craft comfortable womenswear that doesn't skimp on style. Its pieces range from casual pullovers to professional, tailored blazers that make women feel confident in their skin no matter what they wear. For example, Miik's Shandra reversible tank top comes in various colors and fits all body types without looking frumpy.
A benefit of Miik's bamboo rayon fabric is that it doesn't fade, pill, or lose its shape over time. Since bamboo is naturally flexible, durable, and breathable, all Miik's products are sure to last a lifetime. In addition, the fabric works with your body, not against it.
ONNO
ONNO, based in Colorado, makes organic bamboo and hemp t-shirts. The brand began in 2006 when founder Jack Kanefield set out to reinvent the t-shirt more sustainably. It offers a small but mighty line of perfectly crafted classic tees that shoppers can feel good wearing.
ONNO has two products comprised of bamboo fabrics: the Original Bamboo and the ONNOcell Bamboo tee. Its Original Bamboo tee has a soft, silky feel that will feel like butter on your skin. The ONNOcell tee uses a distressed bamboo fabric that gives the shirt a worn-in look and feel. It's a great option if you want a more vintage vibe.
In addition to using plant-based fabrics like bamboo, ONNO dedicates itself to sustainable production. The brand works exclusively with two small factories in China and India to ensure employees are treated and paid fairly. In addition, ONNO participates in carbon offsetting through Carbonfund.
Sweet Bamboo
While searching for the best eco fabric for her newborn son, Wendy Besio was inspired to launch Sweet Bamboo in 2012. The eco-conscious brand crafts adorably on-trend bamboo clothing for babies, kids, and women alike.
Each season Sweet Bamboo releases a new collection of onesies and daywear that are comfortable for your little ones while remaining stylish and trendy. Take one look at Sweet Bamboo's recent Holiday Collection, and try not to buy something for your little one!
Sweet Bamboo is a favorite for eco-minded parents because its kid's clothing is durable, easy to wear, and stretchy. In addition, its designs update classic motifs with modern colors, linework, and illustrations. For example, its Heroes collection features dresses, shirts, and pants with comic book illustrations featuring words like "kind" and "brave."
Mr. Davis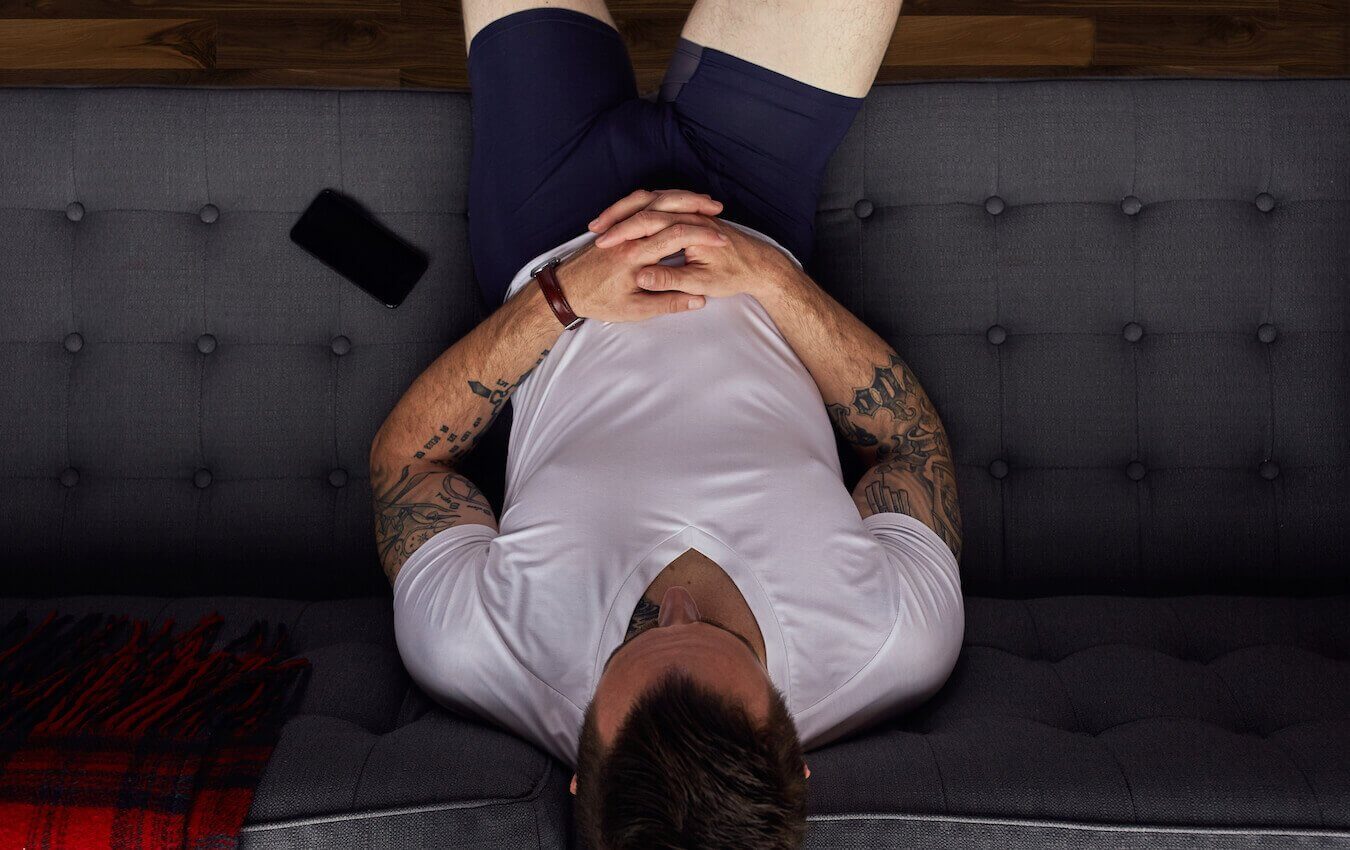 Mr. Davis knows bamboo fabric is the future. It's breathable, luxurious, and good for the planet. Also, Mr. Davis' bamboo viscose is way softer than traditional cotton. Are you convinced yet?
Mr. Davis focuses on one simple item: the men's undershirt. The brand perfects this wardrobe staple with immaculate tailoring, high-quality fabric, and a modern shape for the contemporary man. In addition, it offers a tailored and traditional cut in seven different sizes to ensure you get the perfect fit.
Alongside Mr. Davis' signature undershirt, the brand offers the Best Everyday Tee. This classic wardrobe staple is a little thicker than its undershirt and is made with a modal, bamboo viscose, and stretch blend. The best part? They're all available on Amazon for easy shopping.
Kyte Baby
Kyte Baby makes bamboo apparel for the whole family. Born out of a need to soothe her newborn daughter's eczema, Ying Liu launched Kyte Baby as a solution for other moms with sensitive-skin babies.
Bamboo is naturally hypoallergenic and more breathable than cotton. Because of this, Kyte Baby's infant and toddler clothes are perfect for kids with allergies, skin conditions, and sensory sensitivities. Not to mention the designs are absolutely adorable.
Kyte Baby also crafts comfortable bamboo apparel for mom and dad, too. So moms can keep it together in a super soft bamboo jersey cardigan while dads can put the kids to bed while wearing a cozy jogger set. Oh, and don't forget the brand's 2022 holiday collection of matching pajamas for the whole family.
Nancy Dee
British designer Seraphina Davis launched Nancy Dee in 2008 to create sustainable clothing that doesn't compromise style. The brand's trendy pieces consist of fabrics like bamboo, linen, organic cotton, and deadstock materials from other UK-based brands.
Nancy Dee's designs are youthful, twee, and sweet. Every piece exudes femininity through delicate ruffles, tailored silhouettes, and plenty of cute patterns. The brand offers sleek, refined t-shirts made exclusively from bamboo material. In addition, there are pieces in its collection that use bamboo blends and deadstock fabrics.
To promote ethical manufacturing, Nancy Dee produces all garments in Britain. In addition, it releases limited-stock capsule collections to avoid over-production. All in all, Nancy Dee's designs make it easy to support renewable fabrics and sustainable fashion.
Poplinen
Poplinen, based in Los Angeles, creates sustainable fashion that is attainable for bodies of all types. The brand's founder, Desiree Gaitan-Buchanan, is passionate about using Poplinen to diversify the eco-fashion world.
Poplinen offers an exclusive selection of bamboo-based pieces that are cute, modern, and stylish. For example, its Billie stripe tee uses a bamboo rayon and cotton blend to create a classically chic long-sleeve inspired by timeless French fashion. In addition, Poplinen has a few adorable bamboo baby onesies for the mamas out there.
In addition to bamboo blends, Poplinen builds pieces with other eco fabrics like organic cotton and linen. Furthermore, all materials used in Poplinen collections are Oeko-Tex© certified. Lastly, Poplinen furthers its mission of inclusivity by offering extended sizing up to 3X, something not often seen in eco-fashion brands.