Texas is a state of mind, a promise that all things are possible. It's a place of pride and history, where people have always been willing to take risks in order to make their dreams come true.
It's also a state of fashion—and not just for cowboys and cowgirls! Texans love their style as much as they love their big hair, brawny boots, and cowboy hats.
While you might not think of Texas as one of the most stylishly diverse places in the United States, it actually is! Dozens of clothing brands and high-end designers are based here in the Lone Star State.
Texans love high-end, quality, and luxury fits. Texas is also home to magnificent street styles. Residents sport bold colors, plaid patterns, and comfy pants, inventing a style all their own—and we can't get enough of it!
If you're looking for some inspiration on how to put together your own unique look (and maybe even find the perfect pair of boots), here are 19 Texas clothing brands you should know about.
Laude the Label
Laude the Label is one of the biggest names to hit the runways and make a fuss this season. A Texas brand focused on women's empowerment and sustainability, they work with female artists and designers to create clothes for the label. You can also expect to see diverse models donning their clothes in all sizes.
Texans love their outdoors, and that's where Texas style originates. Laude the Label can be best described as high-end cabin-style clothing. Think lots of cozy knit sweaters tailored to fit precisely, loose dresses for comfort and femininity, trousers, tunics, and more. The latest collection comes in rich tans, brown, and earthy tones.
The Augusta Dress in sagebrush is elegant and modern with a Victorian feel that looks comfortable to wear to any function. The Camp Pant in bone is a beautiful way to dress up any outfit. The focus on functionality and quality is evident throughout the 2022 collection.
SOS From Texas
SOS From Texas is a t-shirt shop that features locally grown cotton made with sweat-shop-free labor, perfect for the conscientious buyer. They emphasize their farming techniques and the quality of the materials used, so when you're buying SOS From Texas, you're supporting an American business that benefits the economy.
Besides their organic, locally-grown cotton, SOS From Texas has some excellent designs. T-shirts are the ultimate form of streetwear and are usually reasonably priced, and SOS From Texas is a great way for any individual to express themselves. They offer wholesale and textiles as well.
Their printed t-shirts have some beautiful nature and floral designs. Otherwise, they offer a variety of sizes and styles for women, men, and children. We love the colors used on the fabrics. The colors are bright, bold, and unique.
Dickies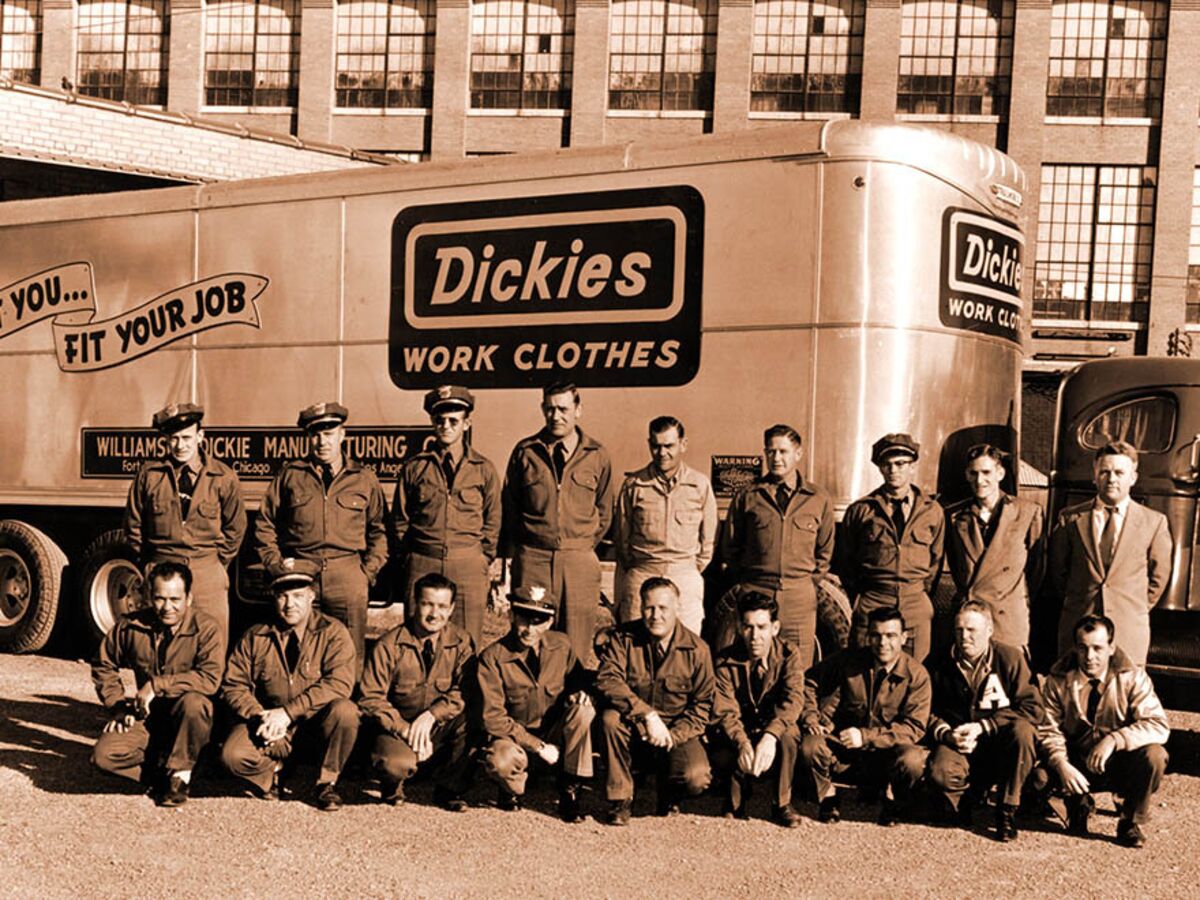 Dickies was a Dallas-based brand that existed for over 100 years. From steelworkers to skateboarders, Dickies brand clothing became synonymous with quality, affordability, and street style. Unfortunately, they were bought out and closed in 2021. We include them on this list because this brand is huge, and their clothing is still available through stores like Macy's and Kohl's and is still being sold all over eBay.
Those growing up in the 2000s will remember Dickie's checkered pattern hats, denim jeans, and t-shirts worn by skateboarders everywhere. Their signature item was overalls. Before they were noticed by the punks, the Dickie's company had a long history and reputation throughout Texas for its quality denim and stitching. Their worker's clothing is still trendy for its durability.
Though they're not coming out with new designs, companies can still order bulk from Kohls. There's a variety of items on eBay that are already selling at higher prices. Because they're not being made anymore, any Dickies clothing item is a must-have for collectors and vintage clothing addicts. Who knows, maybe enough demand will bring this popular streetwear back!
Miranda Bennett Studio
The epitome of Haute-couture, Austin-Style, the Miranda Bennett Studio provides classic looks and well-tailored outfits. Extremely focused on delivering sustainable textiles, the Miranda Bennett Studio uses non-toxic, plant-based methods to dye their fabrics. The best part is that they use 100% natural fabrics, like cotton, silk, and linen, that are all biodegradable. Quality fabrics are the core of luxury clothing.
The idea of sustainable high-end fashion is to create timeless clothing that will last over the years. It is meant to be worn over and over. The Miranda Bennett Studio showcases everything you need, from pants and sweaters to evening dresses. There's even a selection for "the sustainable bride" because it's crucial these days to look good and do good for the planet.
The Hassinger Top in silk charmeuse pairs beautifully with any skirt or pants in your wardrobe. For a knockout look, try the Knot Dress in organic cotton. The Cassatt dress, with puffy sleeves, A-line cinched waist, and loose ruched skirt, screams Southern charm.
Mizzen+Main
A Texas menswear clothing brand with incredible Southern charm and style that goes beyond the typical design. Dress shirts, polos, and casual button-downs are made with quality materials, so you can wear them for years. Founded with the idea in mind that shirts should be quality and stay looking good throughout the day, there's still a focus on fabrics and longevity.
Mizzen+Main has two types of signature shirts for men. Those who require some breathable, lightweight material to get them through the day can look no further than the Leeward. It's made with "quick-dry" technologies. Individuals who can't stand the starchy, scratchy feeling of other brand shirts may want to try the Spinnaker. It's made with extra soft and stretchy fabric, like pajamas that still look like a dress shirt.
Helmsman Chino Pant and the 5 Pocket Pant are also excellent options for men's trousers. They're comfortable, functional, and soft. Great to wear for work at the office or on the property.
Aggieland Outfitters

It's Texas, so we'd be amiss to leave out Aggieland Outfitters because Texas sports clothing accounts for quite a bit of the average Texan's wardrobe. And that's a style that's spread everywhere. For those who don't know, Aggie is an affectionate nickname for students, grads, and mainly, the sports teams of Texas A&M. Their style and brand of clothing are famous all over the state.
Shipping all over the country, their signature burgundy and white colors don various items. Aggieland Outfitters is authentic and affordable for those who like the forever student look or just want to rep their favorite college team on the weekends.
Though they collaborate with various brands to get their fabrics and cuts, you can expect that Texas pride screen-printed right into your leisurewear. They've got a variety of new designs coming in every season. There's a beautiful A&M cashmere sweater for the high-end fans, crop tops and tight fits for the ladies, and even a Floral A&M Blazer for everyone in between.
Tecovas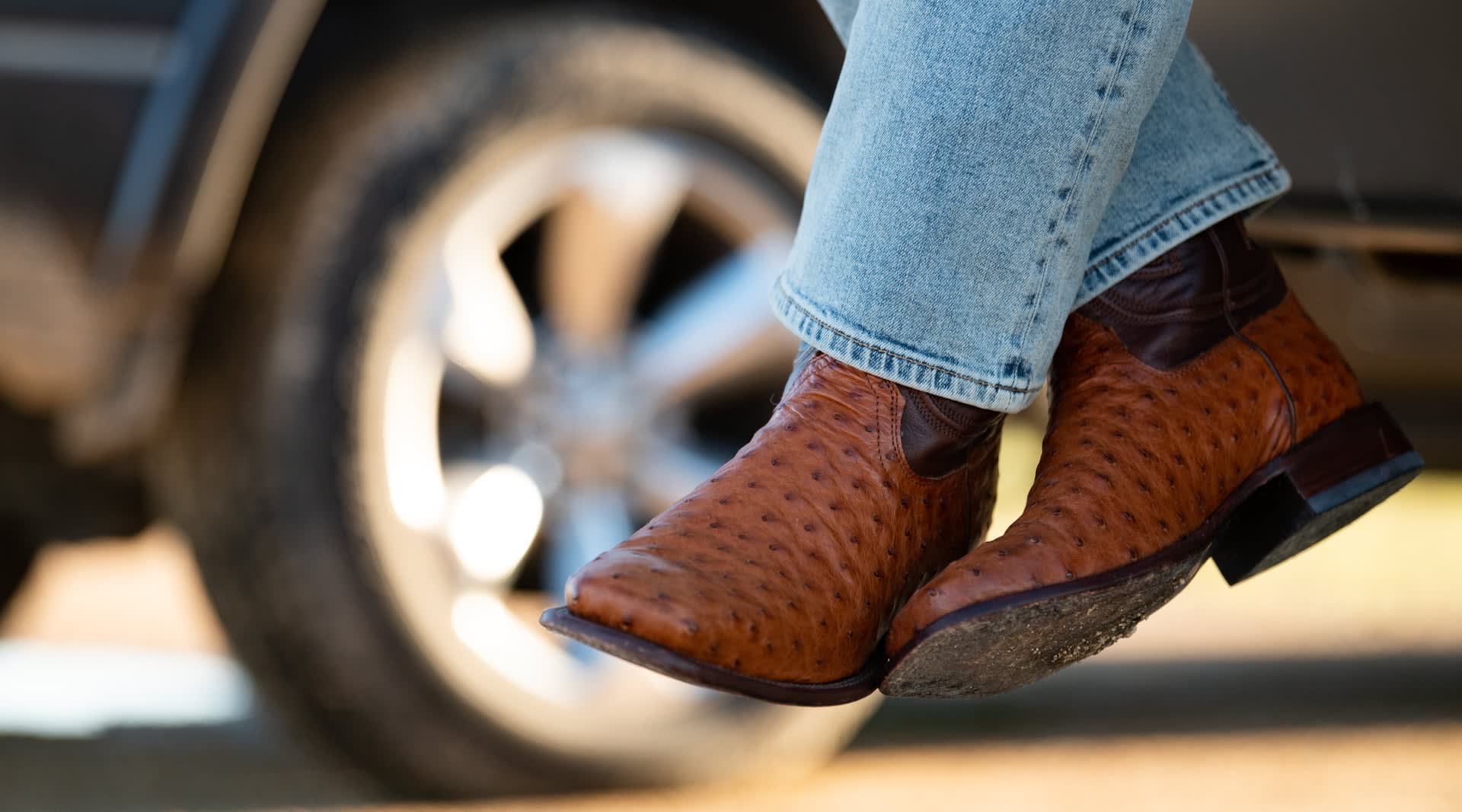 An Austin retailer, they ship Texas leather goods and other materials all over the country. They are known for their quality boots that actually hold up on the ranch. Quality, comfort, and functionality are cornerstones of Texas fashion, and the creators of Tecovas are determined to see that through in their lines.
In addition to boots, you'll find men's and women's wear, along with accessories. Their Leather Duffel Bag is beautiful, classy, and holds up for a lifetime. The "Ranchwear" selection showcases their most quality boots, like The Knox, a wedge roper boot. Featuring quality rubber soles with grip and a leather outside that's made to be comfortable. The Bandera bovine ranch boot is a beautiful choice for women.
While much of Texas fashion has evolved, some staples will never go out of style. Proper leather boots are one of those items, and you have a wide selection of shoemakers in Texas. Tecovas takes the classic and gives it a modern twist for even more durability. You can also find leather wallets, belts, and bags.
Men's Gold Boxx
This company is making waves around the country as they specialize in big and tall men's wear. For so many, it's a problem finding clothes, and even when you do, they're not always made from the materials you want. That's the premise that Men's Gold Boxx was founded on. They focus on quality, specially-made fabric.
They partner with luxury suppliers to create threads that are quality, comfortable, and look good. Because you shouldn't have to settle. Rather than offering a bunch of pieces, they take their fits seriously. Instead, they have subscription boxes.
Just choose the items you want and give them your actual measurement, and you can expect a box full of the best-fitting, quality fits right delivered right to your doorstep. The "engineered materials" listed on the website advertise that each item is made from stretchable, breathable fabric.
Latchkey Kids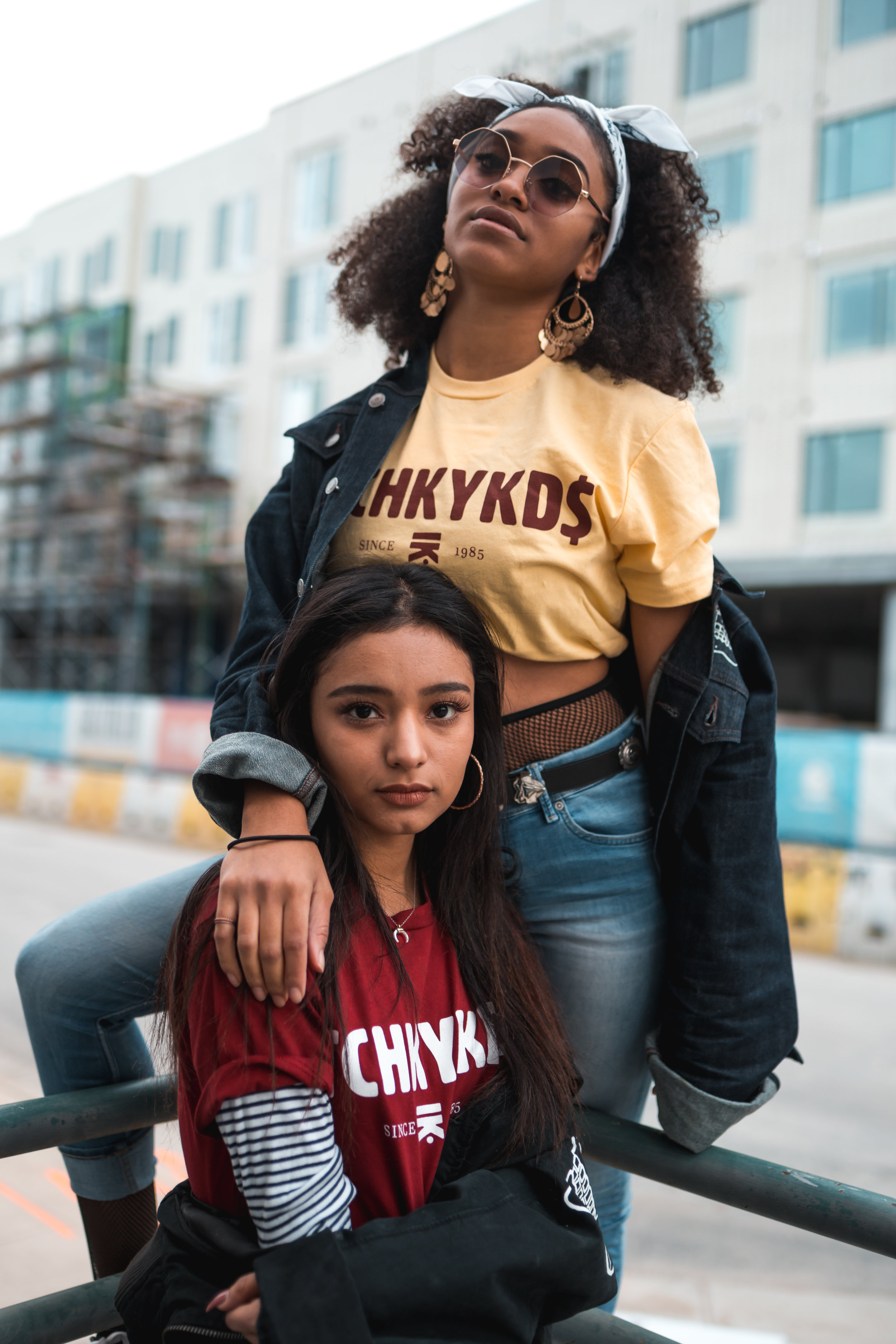 Texas style is incredibly diverse, and the streetwear in Texas is on a whole other level. Latchkey Kids is a prime example of a beautiful, quality streetwear brand that's also affordable and made ready-to-wear. Designer Curtis Marshman II, known as "Cutty," created this brand with daily influences in mind.
This veteran-owned shop bases its designs on military style, art, music, and Austin itself. The logo is a hand-drawn raccoon holding a stack of cash, and you'll find it screen printed on several items throughout the shop, like t-shirts. There's also a popular octopus design which is really rare and fun, and their signature "LTCHKYKD$" logo, which you'll find scrawled across hoodies, sweatpants, and even gym bags.
The originality and affordability of this brand are what's going to take them to the top. Latchkey Kids is the ultimate in Austin streetwear for those who love niche fashion and independent designers. All items are locally made and sourced in Texas, supporting the art community.
Ferrah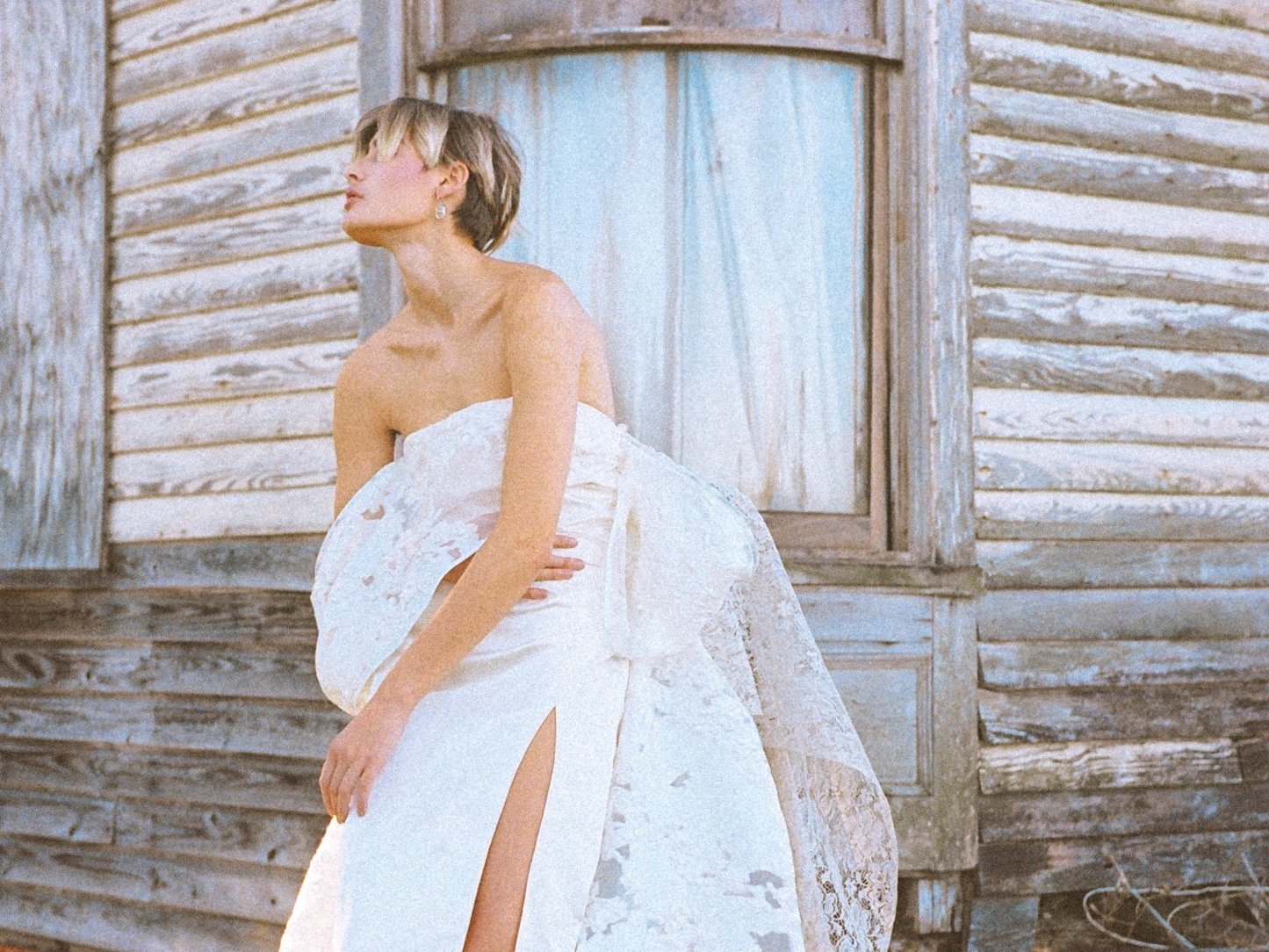 This is a relatively new brand everyone should keep their eye on, as they'll be featured in every fashion magazine soon enough. Ferrah is a sustainable, ethical, Texas-based hat and clothing shop. Very high-end and haute-couture, their pieces are designed to be worn on special occasions by those brave enough to show some style.
Initially known for their women's hat collections, Ferrah has branched into clothing. However, the Orleans Hat is a gorgeous classic. It's made to be durable and last for years. The Alexandria is made in the western style and is an ethereal option for women's hats. For those that have always wanted a luxurious Texas hat but are unsure, you can book a consultation online or in person.
The Flora top is a Victorian-style blouse with ruched sleeves, a high neckline, and a beautifully cinched waist combined with a bold floral pattern, one of this season's highlights. The Fay Dress is made for those who want a Hollywood Starlet meets Southern belle charm and is made to impress a crowd.
Suav's Shoes
Texas may be one of the top places to sightsee footwear, considering the state is known for its leather, suede, and textiles. A classic is Suav's Shoes. Keeping quality in mind, they make modern footwear for all types of individuals. They've got at least a dozen options for styles and colors.
Most of their shoes are stretchable, breathable, and hold up while they're worn. The legacy shoe is a high-top with a rubber sole that comes in black, brown, dark green, and blue. The material is quite porous, so it's perfect for those who need to let their feet breathe.
The Barton is a low-top slide-on featuring the same porous fabric as their high-tops. Suav's shoes boast that their footwear is great for sports like skateboarding, walking, or generally for those on the go. A fun and different fashion item, the price point is reasonable for the quality of the materials.
J. Hilburn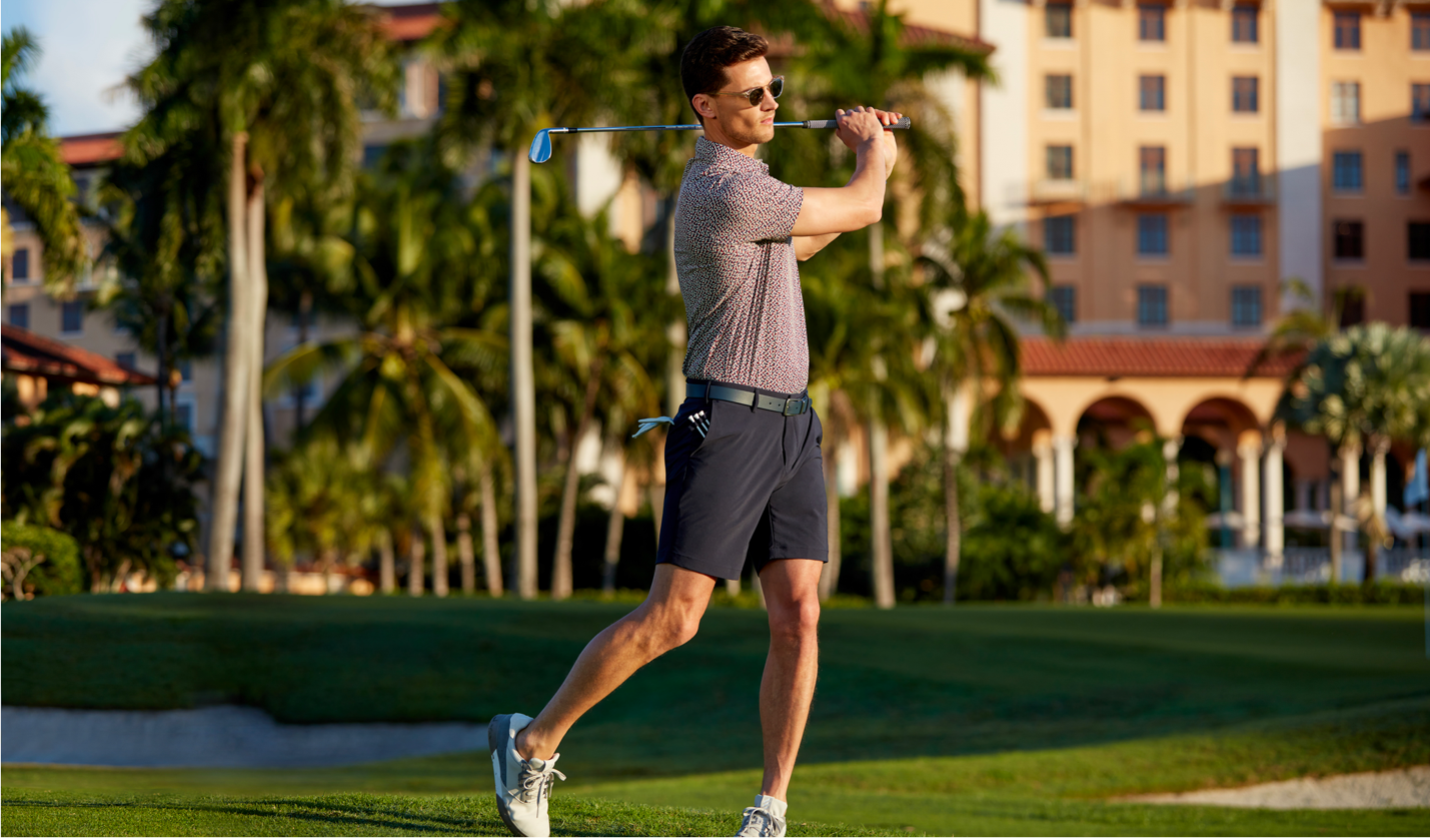 A super high-end Texas-rooted company known for its exclusive, tailor-made clothing for those who can snag it. Leonardo DiCaprio, amongst other celebrities, has been spotted out and about in J. Hilburn attire, sparking interest in this company made for pure luxury.
Firstly, J. Hilburn produces their own clothing using the best materials and, most importantly, fit it for you. When you enter their store, they'll measure you top to bottom to ensure your suits or your leisurewear works like it should. The difference between a good suit and a bad suit isn't exclusively the brand; it's the fit.
From pants to outer formal wear, J. Hilburn has you covered. The Business Casual blazer is a hot item and fits a variety of occasions. Custom-made shirts are something every man needs, and J. Hilburn has a variety of colors and patterns to choose from. Their gold clothing and sports coats are made from soft materials that look incredibly comfortable, so you can play your best game.
Floral Sea
Frustrated with the lack of fun and colorful sustainable local clothing brands, designer Floral Tenille West began her own line in the heart of Austin. True to her name, many of the patterns are based on bright florals and other nature themes. They're also a high-end Texas company using faux leather in their designs.
Floral Sea products feature a signature flower design that subtly tops most of their products. The Fall 2022 line features a beautiful bright orange-yellow color. The Faux-Leather Handbag in marigold is the perfect addition to any fall or winter outfit. The Signature Flower t-shirt is also a beautiful representation of this brand.
Where so much of Texas fashion is often muted, earthy colors, Floral Sea Contemporary Fashion House thrives on bright and bold colors. The Signature Faux-Leather High Tops are beautiful, quality-made, and unique. They're a must-have for any shoe collector.
Criquet Shirts
Founded by New Yorkers who placed their flagship store in Austin, Criquet Shirts is a beautiful example of Austin fashion culture. With beautiful men's polos made from quality materials that are made to be durable, Criquet Shirts have carved out a name for themselves in the fashion industry.
With Luke Wilson as the face of this season's release, Criquet shirts have been featured in Vanity Fair and other fashion magazines. For men who value clothing brands, it's a good idea to pick some stuff up from this retailer before they get too big.
The Corduroy button-down shirts come in an excellent selection of colors and are a must-have shirt for men this season. The Slim Fit Classic Players shirt is another hit that suits most body types. This season's clothes also have some excellent jacket choices that are perfect for a not-too-cold fall evening.
Amberleaf
A mother-daughter team in Austin has created a sensational independently-owned fashion brand called Amberleaf. They were showcased at Austin Fashion Week and have since become a national hit. Amberleaf is quality, fashionable women's clothing that's made to wear.
Accessible luxury is the cornerstone of Amberleaf. For women who need to dress to impress, Amberleaf has trousers, blazers, and blouses for nearly any style. The Evelyn Cape, in its bright, bold red, is a fantastic item necessary for any woman in power. And if you don't have that power, it'll bring it right to you and drape it around your shoulders.
The Penelope Dress is perfectly fit, cute, and modern. Pair the Miriam Coat with almost any item in your wardrobe, and you've got an outfit that even Anna Wintour dare not criticize. Amberleaf is going to dominate the global fashion scene soon if their Fall 2022 collection has anything to say about it.
Don Morphy
Custom-made tailored suits for men and women are a Texas tradition, continued by designer Daniel Mofar. His boutique offers appointments to get sized and choose items like business suits, tuxedos, and even jackets. Each item is then made to that size and altered, which takes 3-4 weeks.
The customization, quality, and attention to these pieces have made Don Morphy a well-known luxury brand. Worn by athletes and celebrities like Emmit Smith and Tyson Chandler, these suits are an excellent option for important events in life.
For women, the Green Jacquard Suit is an incredibly attractive option, with emerald color and bold print design. For men, the blue and teal Plaid Suits are timeless classics that complement your style. All of these suits are elegant and scream quality and luxury.
Brittany Allen
This designer combines classic items with fun and rare prints. Allen used to work for designer Betsey Johnson, which really comes through in many of her pieces. Brittany Allen's brand is fun and flirty while remaining affordable and ready-to-wear.
For lovers of lasting, quality leggings that feature fun designs, Brittany Allen creates them with polka dots, smiley faces, butterflies, and other prints. A colorful brand and its core, the Chromatic Leggings really embody that. Essential for anyone who loves a rave-party outfit anytime, anywhere. The Millenial Leggings are straight out of a Lisa-Frank sticker book and are created for those who prefer to stand out.
Hoodies with a subtle butterfly design pattern splash the website's pages, a fun and flirty way to stay warm in the fall. The Banana Spandex Pencil skirt is a great way to stay professional and get creative. The Brittany Allen brand is often featured at Austin Fashion week and on Project Runway, so expect to see more from them.
By Way of Dallas
With his signature streetwear, this designer knows how to keep people on their toes. Every piece is super exclusive. Drops are announced, the designer gives out a password to enter the store websites, and pieces sell out in minutes. By Way of Dallas remains one of Texas' coolest brands because its pieces are hard to snag.
You can see their Instagram for their recent designs. Many silky royal blue jackets and crisp white t-shirts all feature the By Way of Dallas logo. They also have hoodies and other culture-affirming t-shirts with bright quips and phrases.
The founder, Hance Taplin, does interviews once in a while but insists the key to success is to keep people on their toes. They've got something exclusive, and the public wants it. All pieces are contemporary classics, the athletic street style. They're also all unisex, made to fit well on anybody.
Savage Hearted
A Texas brand for locals, represented by local celebrities and rappers, Savage Hearted, is the ultimately sought-after streetwear brand. The company was founded in 2015 and aims to represent Texas' music, food, and style culture. This brand is a great way to define Texas culture with lots of t-shirts, sweatpants, and fun shorts.
The Houston Snapback is one of their many hats essential if you want to look good this fall. The Bubble Shorts for men are fun, bright, and colorful, with a number of patterns to choose from. Savage Hearted features their designs worn by locals from all over Dallas on their Instagram.
We love this brand for their authenticity and fun designs. T-shirts are a great way to support local brands, and Savage Hearted has some fabulous designs that are really unique. Everything is athletically styled, and clothes are unisex.
453 Texas Slogans That Will Have You Yee-Hawing!
200+ Clothing Store Slogans and Taglines (Fashion Boutique)