Coach became one of the most recognized luxury brands in the world with its rise to popularity in the 1990s. However, this luxury brand was around for almost 50 years prior to its quick rise to fame.
This luxury brand began in 1941 as a family business in New York. Today, Coach is known for an assortment of clothing and accessories; however, it started as a brand focused on creating quality leather goods.
It was the family's expertise in creating durable handmade luxury leather products that made them a household name in fashion with the brand's famous Coach bags.
How Coach Became a Luxury Brand
In the 1990s, women (and men) around the world began carrying Coach bags as a sign of status and luxury. While the '90s started the Coach craze, it didn't stop there. Over the years, Coach has only continued to grow in status and popularity.
Coach's rise in popularity reflects the appreciation for the quality of craftsmanship and design by this brand. Moreover, the love of its classic style.
In addition, the brand's endorsement by celebrities has also contributed to its popularity. Over the years, celebrities like Gwyneth Paltrow, Selena Gomez, Michael B. Jordan, and JLo have endorsed Coach.
Between the quality of its products, the variety of classic designs, and its popularity among the elite, it is no surprise that people around the world want to own a piece of this legendary luxury brand.
Popular Coach Products
While a Coach bag is an ultimate symbol of fashion and status around the world, there are several other ways to sport the classic and distinctive Coach print. In addition to bags, Coach has a well-known luxury line of clothing, shoes, jewelry, watches, and other accessories.
Therefore, you can be a part of the Coach circle by grabbing any of their products. Whatever you choose, you can rest assured knowing you will be sporting something recognized around the world as stylish and luxurious.
Coach isn't the only stylish luxury brand around the world though. In addition to Coach, there are several global brands that are also known for their timeless style and exceptional craftsmanship.
These other luxury brands reflect the same commitment to high-end fashion and durable products that Coach is known for. They also provide a range of prices, colors, and designs so that fashionistas from every walk of life can enjoy an experience with a brand like Coach.
Characteristics of Coach Brand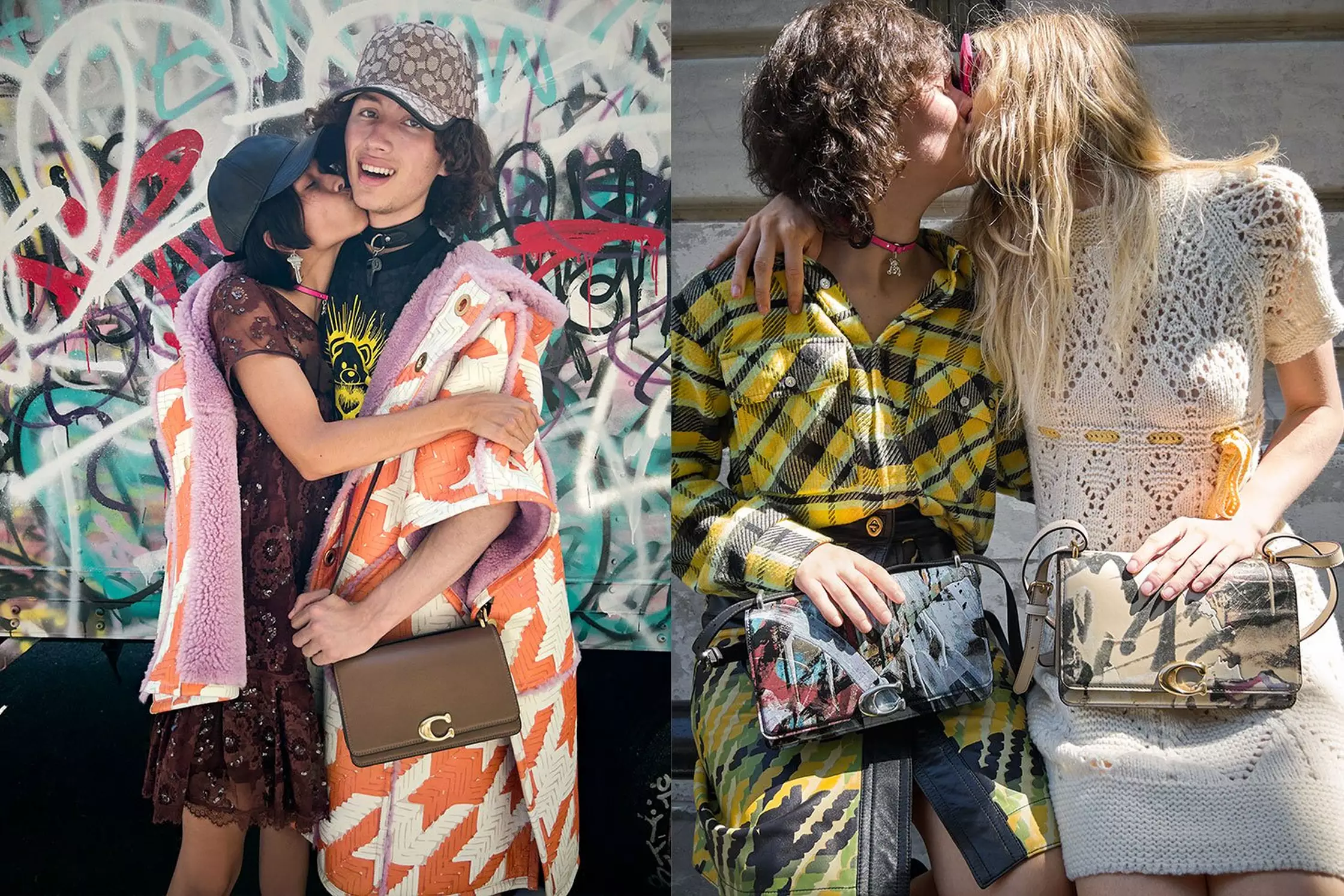 Before looking at what these other brands have to offer, let us take a look at some additional characteristics of the Coach brand.
As mentioned above, two key characteristics of the Coach brand are its commitment to quality craftsmanship and creating clothing and accessories that never go out of style.
In addition, Coach is recognized for its modern luxury style with a retro feel. This specific style is why Coach often appeals to career-oriented women in their 20s-40s. Providing a wide range of professional clothing that is still stylish.
An additional way that Coach appeals to professional women is by focusing on neutral and autumnal color palettes for most of their lines. This allows its customers to easily pair pieces for several classic looks. Therefore, providing its customers with more ways to wear its brand.
All of these characteristics play a part in making Coach the beloved brand that it is. These are also the characteristics that are reflected in other brands that make them comparable to Coach in many different ways.
High-End Fashion Brands Like Coach
Compared to many other brands, Coach is considered a luxury brand. However, compared to luxury European brands like Gucci, Dior, and Chanel, Coach falls into the high-end fashion category.
High-end fashion brands still offer luxury items, but at a more affordable price than the upper-level of luxury brands. The brand's goal is to offer an affordable yet luxurious everyday experience for more people.
Like Coach, there are several other brands with this same goal. Moreover, these other high-end fashion brands offer many of the same benefits that Coach does.
1. Michael Kors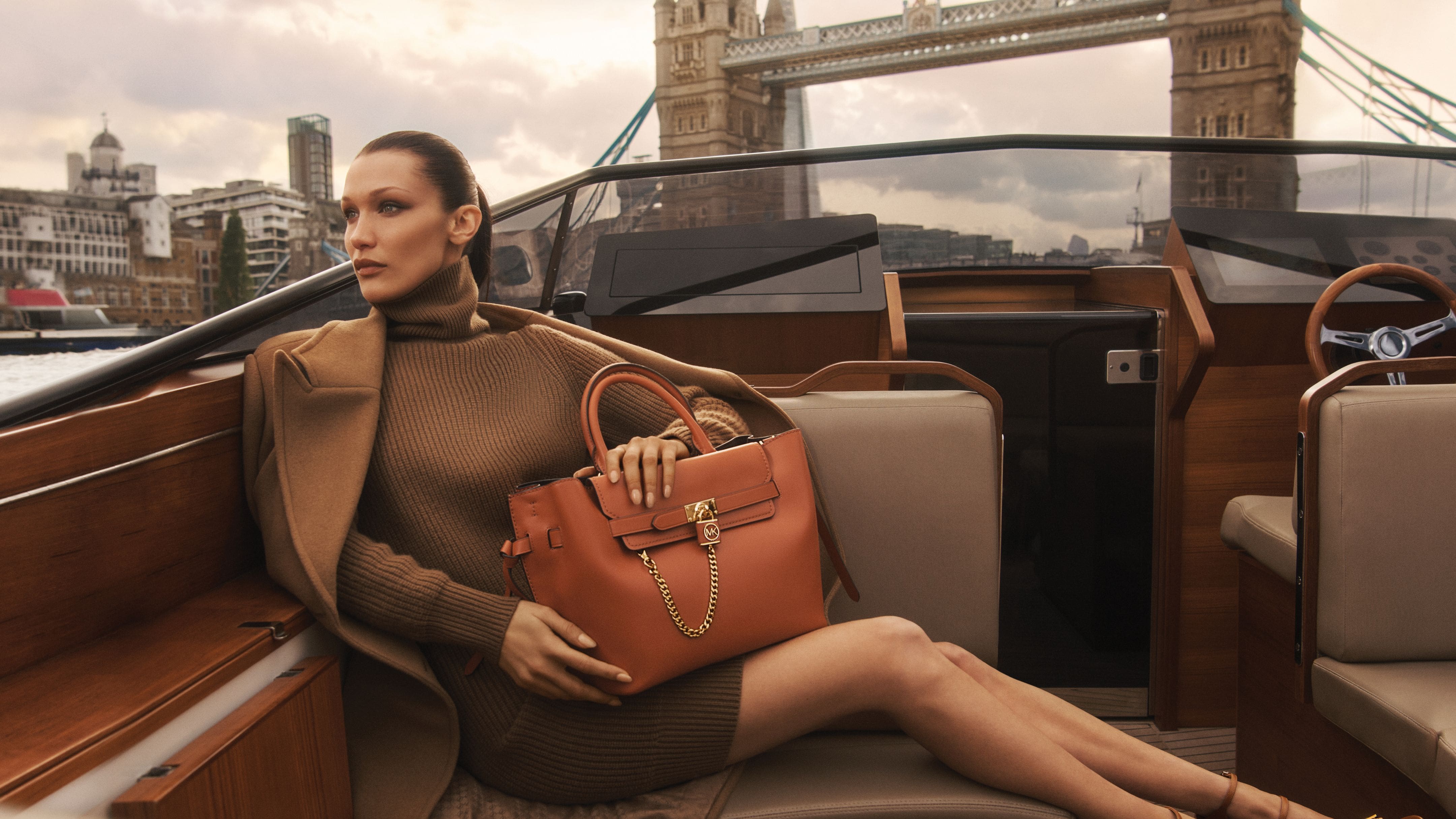 Michael Kors is another well-known affordable luxury brand that caters to women and men. Known for its contemporary and trendy designs, this brand has a similar style to Coach. It even has a similar logo design on many products, using an MK emblem similar to the C emblem used by Coach.
In addition to its branding, Michael Kors often promotes clothing, bags, and accessories with similar color palettes as Coach. Often leaning towards more neutral colors that allow the brand to be timeless. However, this brand is also known for listening to what its customers want which often leads to clothing lines that reflect current trends.
Along with the similarities in design and quality, Michael Kors has a similar price point to Coach. Therefore, this brand is a great choice for those who already enjoy Coach but want to expand their collection to include other similar brands.
2. Marc Jacobs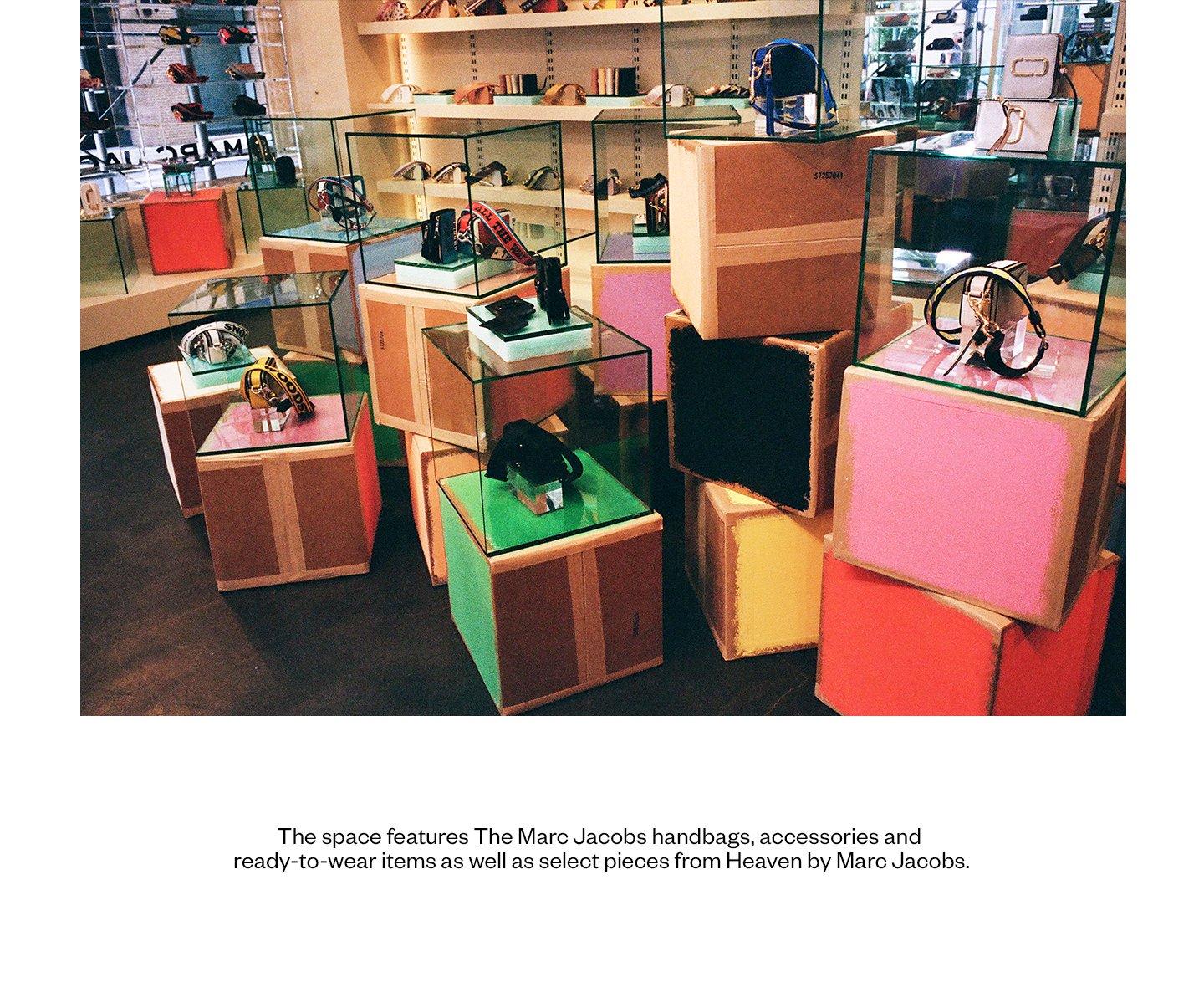 Compared to the other brands, Marc Jacobs is unique in that it started as a men's line. It is also younger than other luxury and high-end fashion brands, having only been around since 1993.
Although it is a younger brand, it still reflects important characteristics that are seen in the Coach brand: a commitment to quality and fashion.
While Coach is often described as having a classic style with retro vibes, Marc Jacobs is known for having a grunge-inspired style. Therefore, while it is inspired by the past, Marc Jacobs is bolder in its brand. This is seen in the brand's classic styles as well as its focus on popular trends.
Hence, this brand is a good choice for those who want a classic but edgier Coach brand.
3. Kate Spade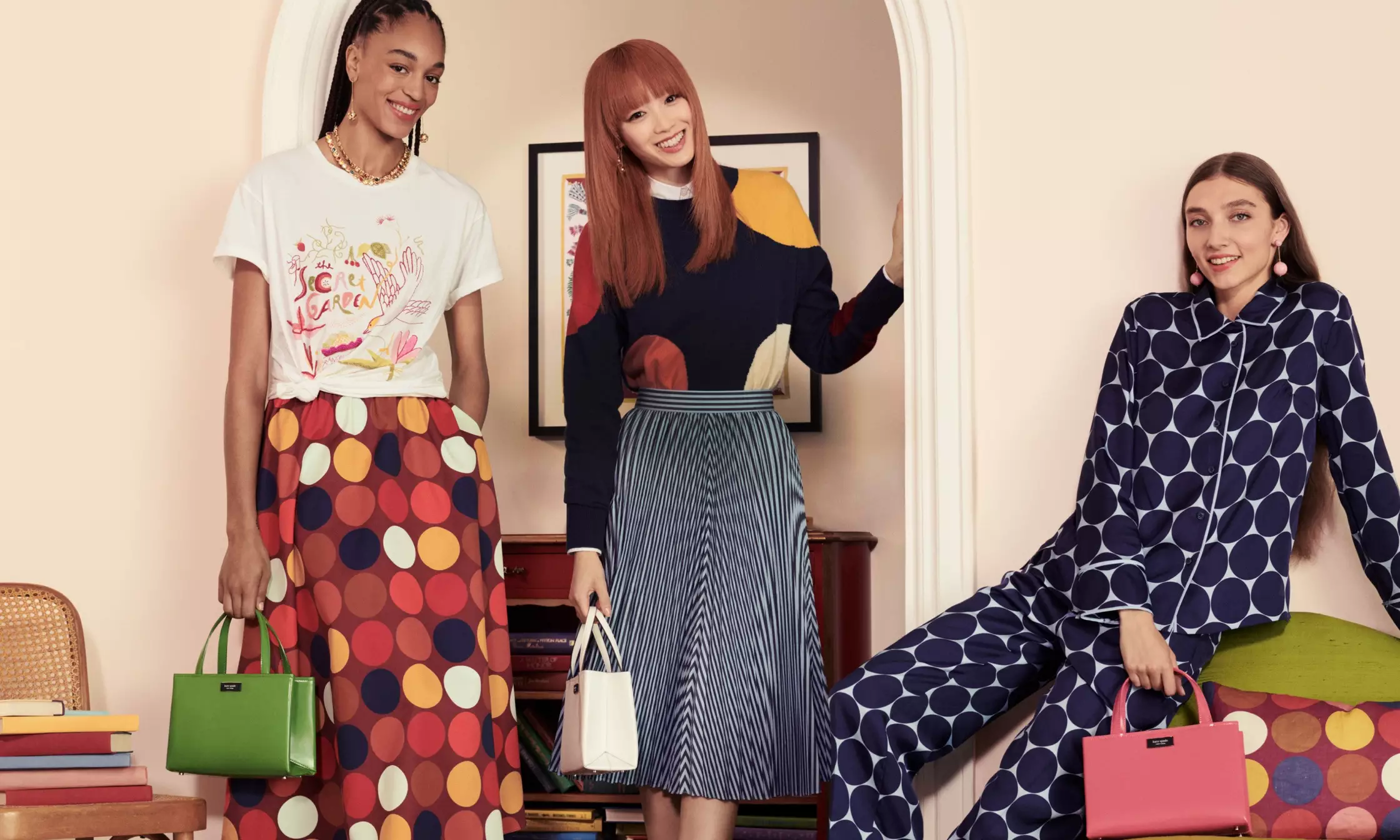 Kate Spade is another brand that is newer compared to other brands. Like Marc Jacobs, Kate Spade also started in 1993. However, although they are a newer brand compared to Coach, Kate Spade made a name for itself in the same way that Coach did – with bags. Although over the years this brand has also expanded into shoes and accessories.
This family brand also shares the commitment to craftsmanship that Coach does. While there are many similarities, Kate Spade differs somewhat in the area of design. Kate Spade is known for being bolder with its designs and color choices. Therefore, this brand is an excellent choice for those who want the quality and durability of Coach but with more attention to bright colors and bold designs.
In addition, even though Kate Spade is known for the quality of its leather goods, this brand's products tend to be more affordable than Coach items. Therefore, they are an excellent choice for those who aren't quite ready to spend the luxury price tag on Coach products.
4. Tory Burch
One of the newest high-end fashion brands to date is Tory Burch. This brand launched in 2004 in New York City and has grown to be a worldwide fashion brand.
While many other high-end fashion brands provide fashion designs for both men and women, Tory Burch is known for being committed to women's fashion. Moreover, to use the brand as a way to empower other female entrepreneurs.
This commitment to female empowerment is seen in the array of designs that range from classic and timeless to bold and trendy. Like Coach, Tory Burch also demonstrates a commitment to quality. Moreover, creating designs in handbags, shoes, clothing, and accessories with features that appeal to all women.
Another great feature of Tory Burch is that while they maintain the high-end level of quality and design that Coach does, they present a more affordable product. This allows the brand to be available to more women seeking a luxury fashion experience.
5. Dooney & Bourke
Dooney & Bourke is a brand with a similar reputation to Coach that started by making quality leather products.
Today, the Dooney & Bourke name is mostly associated with quality leather handbags. However, its first products were a surcingle belt and traditional suspenders for men that were launched in 1975. After the brand saw success with these two products, they introduced bags six years later.
Like Coach, Dooney & Bourke has always been committed to providing their customers with the best craftsmanship possible.
Early on, Dooney & Bourke was able to give something to their customers that even Coach didn't have – waterproof leather. In 1983 this brand took the quality of leather products to new heights when they launched their All Weather Leather handbag line. 100% leather bags that the water just rolls right off of.
While both brands have a history of providing quality handbags, a distinct difference is that Dooney & Bourke has kept bags as its primary focus. They do offer other accessories, but they have not ventured into the world of clothing the way that Coach has.
Shoppers who are looking for a bag comparable in price and quality to Coach will enjoy the assortment of choices by Dooney & Bourke.
6. Brahmin
Brahmin is a brand that is older than Coach but started with the same love of creating luxury leather products. Starting in 1882, this luxury leather brand was originally known for providing Boston's elite with handmade luxury bags made locally in Massachusetts.
Today, the popularity of Brahmin bags has grown beyond the borders of Boston and the United States; however, it is still a brand rooted in a family business. This is reflected in its commitment to continuing to make many of its bags by hand in Massachusetts. Even with outsourcing some of the production to China, the same high-end Italian leather and commitment to quality craftsmanship is a part of every bag.
Although the majority of Brahmin bags are comparable in price to Coach, one unique thing about this brand is its commitment to making luxury bags affordable for more people. Therefore, they decided to partner with Dillard's department store to sell an affordable luxury line.
Luxury Brands Like Coach
As mentioned above, although Coach is considered a luxury brand compared to other lower-end brands, it is only considered a high-end fashion brand compared to other luxury brands. The key difference between other luxury brands and high-end brands like Coach is the price.
Luxury brands have a higher price point. This price point is a reflection of exceptional craftsmanship and materials. In addition, it is also a reflection of the history associated with these brands.
While these luxury brands may be pricier than Coach, they are similar in that they meet (or exceed) the standards set by Coach. Therefore, if you love Coach and are ready to step into even more luxury, these brands are great choices.
7. Louis Vuitton
A Louis Vuitton bag is even more recognized than a classic Coach bag. In fact, Louis Vuitton is known for creating the most famous bag in the world. While Louis Vuitton is known today for its easy-to-carry bags, this brand began with its primary product being travel trunks.
Since creating and selling its first travel trunks in France in 1854, the brand has grown from travel trunks to a full fashion brand. However, Louis Vuitton did not begin to stray from its roots of designing exceptional bags until it introduced its clothing line in 1997.
Compared to Coach, Louis Vuitton offers a similar style that is focused on classic styles. Moreover, following similar neutral color schemes that are easy to pair with one another and are truly timeless.
Although Louis Vuitton is more expensive than Coach, the price is reflective of the quality and history associated with a luxury brand. Louis Vuitton items, especially their bags, are known for lasting a lifetime.
8. Burberry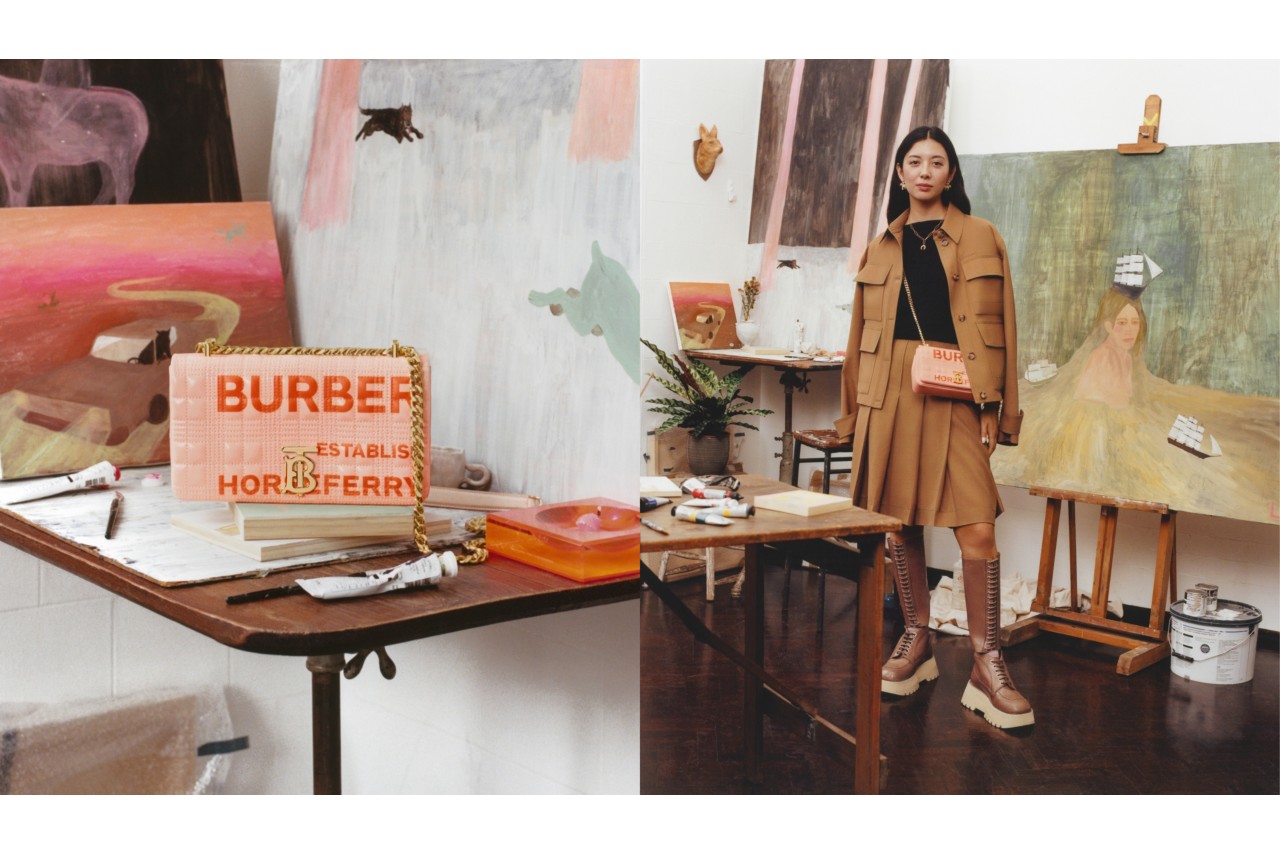 When looking for similarities in style and design with Coach, Burberry is another great luxury brand choice. This brand takes a classic approach to fashion as reflected in its colors and styles. Burberry designs play with deep autumnal tones like Coach and many similar natural tones. One distinct and classic design that Burberry is known for is its plaid pattern.
This luxury brand is not only known for its notable plaid but as the inventor of waterproof fabric. Moreover, the creator of the trench coat- the epitome of perfect waterproof outerwear. Providing durable and classic designs since 1856, the innovative design of the trench coat is just one example of the quality provided by this brand.
If you are looking to explore an exceptional brand that will pair well with pieces you already have from Coach, Burberry is a great choice.
9. Gucci
With a 20-year head start on Coach, Gucci has been considered an iconic luxury brand for over 100 years. Started in 1921 in Italy, Gucci has a similar history to Coach in that the brand also began by manufacturing luxury leather products.
Like fellow European luxury brand Louis Vuitton, Gucci's first step into manufacturing was to create high-end luggage for wealthy Italians. Beyond creating luggage, Gucci also started by designing luxury equestrian products for the same consumers. The brand's work with leather led to more products over the years, with a focus on creating shoes and handbags.
In contrast to Coach, which maintained a focus on leather for quite some time, Gucci used other high-end textiles (like silk and knitwear) in their designs early on.
Today, both Gucci and Coach offer clothing in an array of textiles from leather to cotton. While Gucci designs provide a similar classic appeal, the brand's overall take on fashion is trendier (as a reflection of its European roots).
10. Prada
Prada is another Italian brand that began with a focus on luxury leather. The origin of Prada goes all the way back to 1913 with the creation of travel trunks (much like Gucci and Louis Vuitton). However, the brand that is popular today started in 1978 when Miuccia Prada took over the family business and shifted the focus towards easier-to-handle luxury travel bags.
Although the brand shifted towards smaller luggage in 1978, the move to handbags and backpacks in 1985 is what put them on the map in the fashion world. This shift aligned with other brands like Coach, which were also about to take off in the 1990s due to the popularity of bags in the fashion world.
While Prada has a history rooted in growth around the same product types as Coach, Prada is known for being more fearless when it comes to design. Therefore, while they offer a solid line of classic design pieces, they also play with a bolder and more innovative look. Thus, they are a great choice for those looking to add a bit of edge to their classic Coach style.
11. Chanel
Created in 1910 in France, Chanel is like the design grandma to Tory Burch. It has been using fashion to empower and encourage women to be themselves for over 100 years. To this day, this luxury brand is considered one of the most classic fashion brands in the world for women.
Chanel is different from many other luxury brands in that it began with hats. Soon after, the brand began creating clothes for women. Over the years, it added accessories, perfumes, and makeup.
Compared to Coach, Chanel's designs are somewhat different in style. However, they are similar in that they are also timeless pieces. The brand is known for inventing a classic suite (The Chanel Suite) for women and the little black dress. Two pieces that can be worn alone or paired with any other luxury item. Therefore, making this a great brand to mix and match with Coach.
12. Dior
Dior was started almost a century after many of the other European luxury brands. However, its start in 1946 is closer to the beginning of the creation of Coach in 1941. While Coach is an American brand, Dior was created in France. Today, both are global fashion brands.
Like Coach, Dior has a long history of celebrity endorsements. Actresses in Hollywood have worn Dior since the 1950s. It was Princess Diana that made the brand's handbags popular though. In the mid-1990s, Princess Diana popularized the Dior leather handbags and made them a household name.
Those who love the quality leather found in Coach bags will love the same exceptional European leather in Dior bags. Moreover, Dior offers a more luxurious and elegant style in their bags that makes them perfect for special occasions.
Budget Friendly Brands Like Coach
While most fashionistas would love to buy only from luxury brands like the ones above, that is not always an option. Luxury brands are luxury for a reason – they offer the highest quality of craftsmanship and materials. However, that type of quality is reflected in the price.
Although Coach is more affordable compared to other luxury brands, it is still a brand that is considered pricey. Therefore, while some people may save up to invest in a classic Coach Bag – that may be the only Coach item they are able to purchase. Moreover, while you may love the look of Coach, you may simply not want to spend the money for the name brand.
Whatever the reason may be, you don't have to go without great style because you are on a budget. There are several budget-friendly brands that offer a similar style to Coach.
Guess
Fossil
Calvin Klein
Tommy Hilfiger
Lucky
These five brands are great choices for shoppers who love the timeless and classic design of Coach. All these brands provide similar styles to Coach bags, clothing, and accessories. These brands provide style at a significant fraction of the price.
A better price doesn't mean poor quality though. For example, while the bags sold by these bags are more affordable, many are still made with leather (but are typically manufactured in larger quantities with less attention to detail). The quality of leather may be different, but for the price, you still get a quality product you can enjoy.
Conclusion
One of the main things to consider when choosing a brand like Coach is the cost. All of the brands mentioned in this article offer similar design choices to Coach. Especially when looking for a bag that reflects the design and style of a classic Coach bag. Moreover, many of these brands offer similar choices in clothing and accessories.
Therefore, the choice is mostly about the price point. If you love Coach and are looking for more brands that offer a similar style with the same quality, look for another high-end fashion brand.
When you are ready to take the next step in fashion, explore what luxury brands have to offer. Although these brands are at the top of the price point, the products they sell are timeless pieces that will last through the ages.
Moreover, remember that style also doesn't have to cost a lot. The budget-friendly brands mentioned earlier are all great places to get quality products for affordable prices.
There is no wrong choice when choosing a brand, as long as it meets your expectations for design, quality, and price.
909 Fashion Business Name Ideas to Get Your Brand Noticed
489 Red Dress Captions To Brighten Up Your Instagram
551 Boutique Name Ideas to Turn Yours Into a Success