Wildfox, a wildly popular lifestyle brand hailing from sunny California, has taken the fashion world by storm. Its collections exude an effortless, comfortable image that countless influencers have eagerly embraced. Known for crafting luxurious loungewear and activewear items, Wildfox truly embodies the easy-going Southern Californian lifestyle that so many people yearn for.
This brand effortlessly strikes the perfect balance between casual and polished. With comfort and chic style seamlessly blending together in their feminine graphic tees and stylish athleisure wear, Wildfox has become synonymous with the modern comfy-casual aesthetic. However, Wildfox is far from the only brand making waves in this sphere.
The fashion industry is brimming with numerous brands that offer an array of fashionable, comfortable options. Regardless of your personal style preferences, we can all agree that the ultimate fashion win comes when style and comfort harmoniously unite.
In this article, we will delve into 26 brands that share a similar ethos to Wildfox, offering a unique blend of style, comfort, and effortless sophistication.
Aerie
Aerie is a brand from American Eagle Outfitters that focuses specifically on activewear and loungewear. They boast a colorful assortment of playful T-shirts and separates in a variety of soft fabrics. Their prices are more affordable and their clothes are size inclusive.
It's refreshing to see a brand that embraces body positivity while still being fashion forward and comfortable. Not many companies have the size range that Aerie offers while also using plus sized models in many of their ad campaigns. Aerie is certainly ahead of the curve in this manner.
Aerie thoroughly embodies that easy going California lifestyle and is similar to Wildfox in that way. Their pieces could easily be worn around the house, to the beach, or running errands. If California beachy girl are the vibes you like best then Aeries is a great affordable option.
Urban Outfitters
Urban Outfitters has a quirky intimates and loungewear section that's sure to make you feel pretty and cozy. Their price point is certainly appealing too. Youthful and feminine styles your thing? Then the lace detailing and colorful choices will be right up your alley.
They also have an activewear section that's funky and fun. Matching sets are the name of the game and Urban has quite the selection. This collection also boasts the freshest colors that are perfect for spring.
This brand also has a men's section that's worth checking out. Their selection of graphic tees are really cool. Layering an oversized tee over a pair of leggings or tucked into a tennis skirt are some fun options to consider.
Yitty

Do you like to support black owned businesses? Well, Yitty is for you, then! The company is owned by Lizzo (yes, The Lizzo who won album of the year). And she brings all the positivity from her music to her clothing brand as well.
Featured under parent company Fabletics, Yitty offers lots of athleisure for every size person. From body suits to matching sports bras and leggings, Yitty has the style any baddie would feel right at home in. Plus, Yitty is size inclusive! We'd expect nothing less from Lizzo herself.
Originally focused on shapewear, Yitty has branched out and offers a lot of cute loungewear along with athletic clothing in bold colors and patterns. Lizzo's active TikTok presence has also created a name for the brand. She's done partner TikToks with famous influencers, increasing interest in the brand while also showcasing different ways to style her collections.
Madewell
A company known for their quality denim, Madewell also boasts quite a collection of leisure and activewear pieces. From colorful to basic, their pieces are comfortable and easy to style with virtually any wardrobe.
If you're a person who loves wearing jeans then Madewell is definitely a brand to consider. They've got a variety of cuts and styles for their denim which pair well with their tank tops and sweatshirts. Or you could pair it with your favorite Wildfox pieces too.
One of my favorites are their solid color dresses with built-in shorts. Nothing is more comfortable and put together as a dress. Adding the shorts in just means extra comfort and protection, especially if you're walking around outside.
Aviator Nation
A 1970s inspired brand, Aviator Nation certainly delivers vintage nostalgia. Their color schemes are retro while all their pieces have a track and field star sort of vibe. This brand is for those who love luxury and laid back style.
Aviator Nation's price point is definitely higher than a lot of other options on this list, but they bring the quality. All their pieces are made in Los Angeles and hand-distressed, giving "perfect imperfection, creating a one-of-a-kind piece."
Paige Mycoskie, the founder of Aviator Nation, was inspired by vintage 70s pieces as well as the music of that era. It's easy to see this influence in her designs, which create a sense of nostalgia that even the younger generation can tap into.
Los Angeles Apparel
Founded by the same person as American Apparel, LA Apparel boasts a wide range of basics that will make you feel anything but basic. This is a cheaper alternative that has a large internet following. All the skort fans out there will enjoy their colorful selection of bottoms.
This brand offers a wide range of basics to wear with your favorite Wildfox pieces. They definitely have options that match that laid back California lifestyle that's become such a big trend.
The brand claims to be dedicated to sustainability. They are one of the largest manufacturers on American soil. They claim that they pay their workers fair wages with $20 an hour being the average pay for employees working in their factories.
Savage X Fenty
This option is for all the bad bitches out there that like to look sexy while still being comfortable and practical. Originally a lingerie brand, Savage X Fenty has really branched out to offer a wide selection of athletic and leisure wear.
Also a black-owned business, Savage X Fenty is owned by musician and makeup mogul Rianna. Dedicated to making every person feel good in their own body, Savage X Fenty has been branching out and offering size inclusive options for most of their products.
Their styles are bold and eye-catching while still practical enough to run around town in. They offer a large selection of lacy sports wear that adds a surprising touch of femininity to the tried and true sports bra and leggings combo. Definitely worth checking out!
Junk Food
Another retro option, Junk Food Clothing has a killer selection of vintage inspired T shirts. Comfortable and fun with a hippie flair, this is a great option for retro fashion lovers. This brand is for anyone who loves that 1960s band poster aesthetic.
This brand is the epitome of surfer girl aesthetic. Their clothes wouldn't look out of place on any beach, whether you're in LA, Miami, or Hawai'i. Junk food definitely has similar vibes to Wildfox, but with a fun retro flair.
Their T shirts are where they really shine. They offer designs with familiar icons like the Grateful Dead and Barbie, all while keeping that vintage styling. These are a fantastic choice to style with a pair of vintage trousers if you're really into that retro aesthetic.
Ugg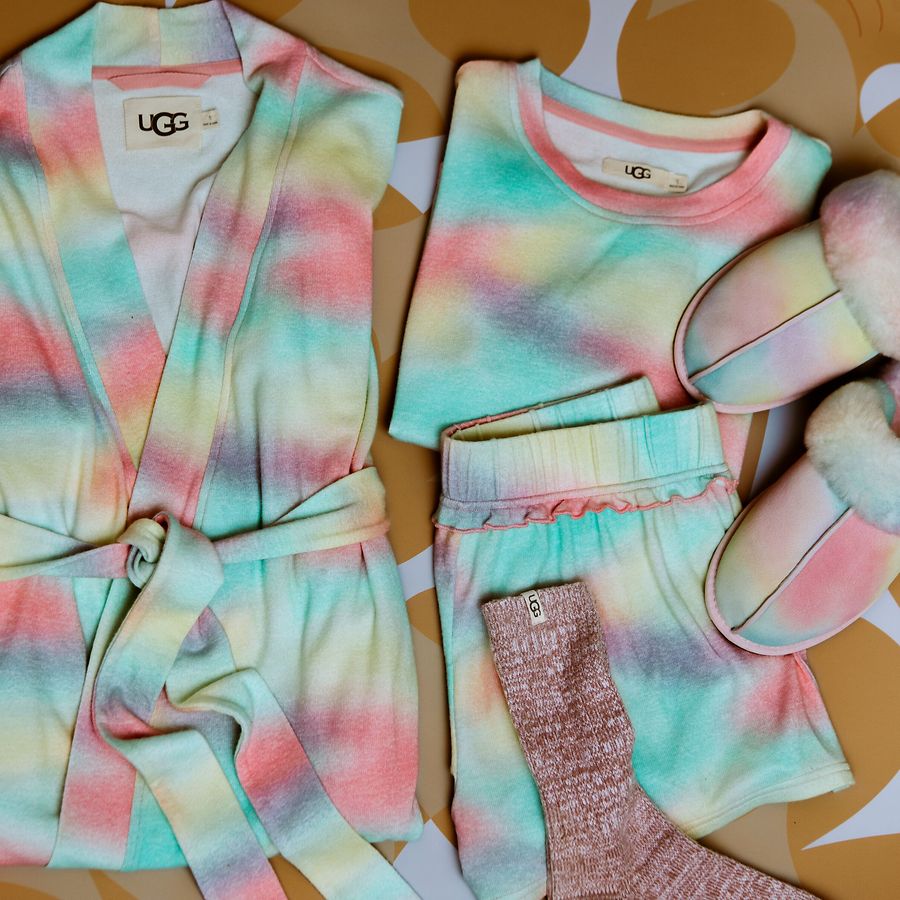 We all know the furry ankle boots they were famous for in the 2000s, but Ugg has really branched out as a brand. Boasting bold colors and bolder logos, Ugg is a great and comfortable option with proven quality over the last two decades.
As we've seen with other brands, Ugg seems to have a lot of matching sets. These are comfortable and cute, while also being adaptable for the seasons changing. Their sweat shorts are so appealing for spring and summer especially.
Ugg also has a lot of knitwear which we all know is the ultimate in comfy cozy feel. Knitwear has the added benefit of looking put together while still feeling casual too. This is definitely a strong option for those of you who like cleaner aesthetics while still valuing comfort.
Adidas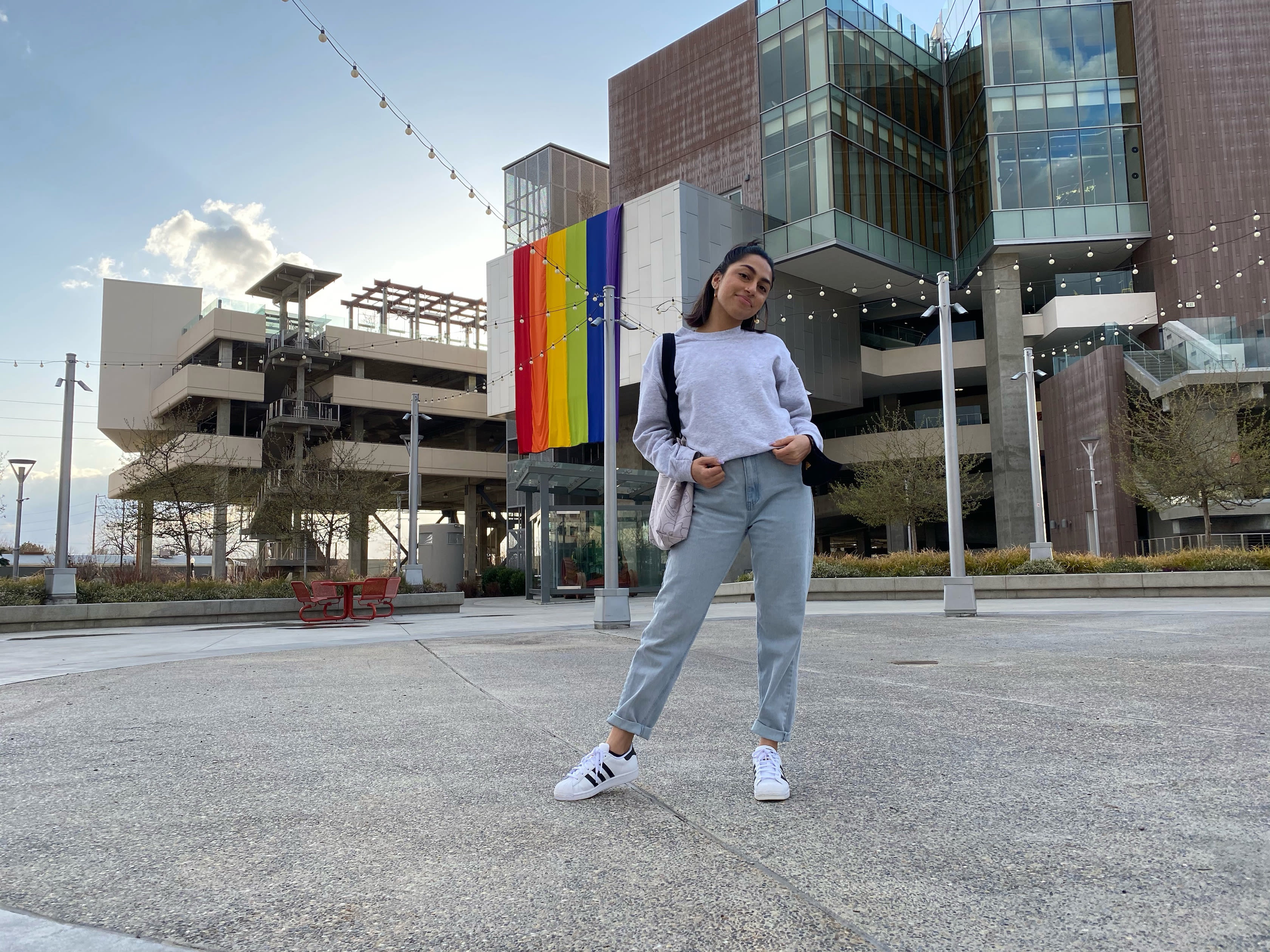 The sneaker company that's been a staple for decades, Adidas has a mega-ton of athletic and cozy styles. Adidas is a classic and comfortable option. For all the girlies who love that classic athleisure look Adidas is a perfect fit.
Love that classic Adidas look of black with white striping? Cool, they've still got a lot of options with that look. Want something bolder or more colorful? They've got options for that too!
They have options in a lot of different silhouettes too. From classic hoodie to cropped with a waistband drawstring, Adidas has a lot of different shapes to choose from. I'm especially fond of this hoodie with its wide sleeves.
Free People
Free People's activewear section is chock full of fun prints and flowy designs. Known for their bohemian beachy styling, Free People brings that same spirit to their more casual line.
They've got the usual athleisure suspects including the ever-pervasive matching sports bra and legging sets.They also have a lot of neat options that give safari vibes. If you loved the Wild Thornberrys and loved Debbie Thornberry's style, Free People is a good option to channel 90s camping vibes.
They have a lot of comfortable shorts and pants available, which is really where they shine. This is a more bohemian interpretation of that classic Wildfox aesthetic. A tight little top paired with their loose fitting timko shorts gives such breezy care-free vibes.
Superdry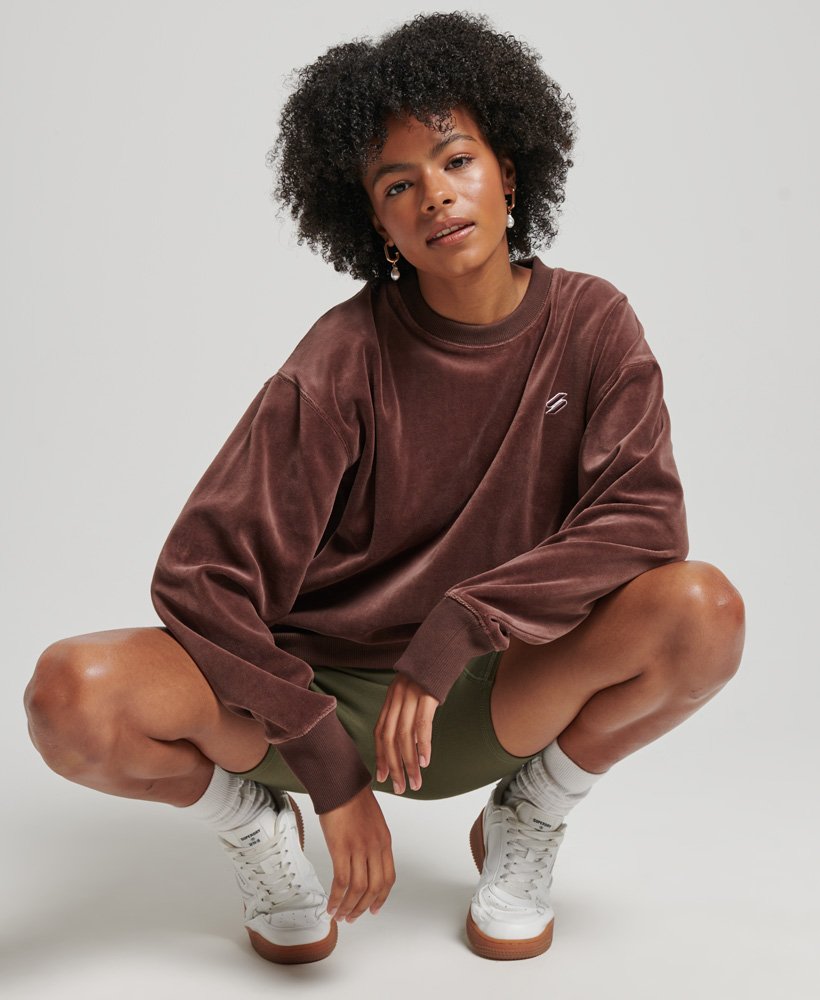 Superdry is the casual-yet-edgy option for every baddie who just wants to be comfortable. Their logo hoodies have some seriously cool designs while they also offer simpler solid color options. Whatever your vibe, Superdry is sure to have something appealing.
They have some seriously elevated options as far as fabric goes too. I'm a big fan of their velour crewneck. There's nothing quite so luxurious as velvet and velour. You'll be hugging yourself all day!
Superdry is a unique brand that "fuse(s) vintage Americana and Japanese-inspired graphics with a British style." Their unique approach to classic cozy staples give a clean aesthetic. Their stuff is also very street style in vibes, which is a unique spin on that California breezy style Wildfox embodies.
Asos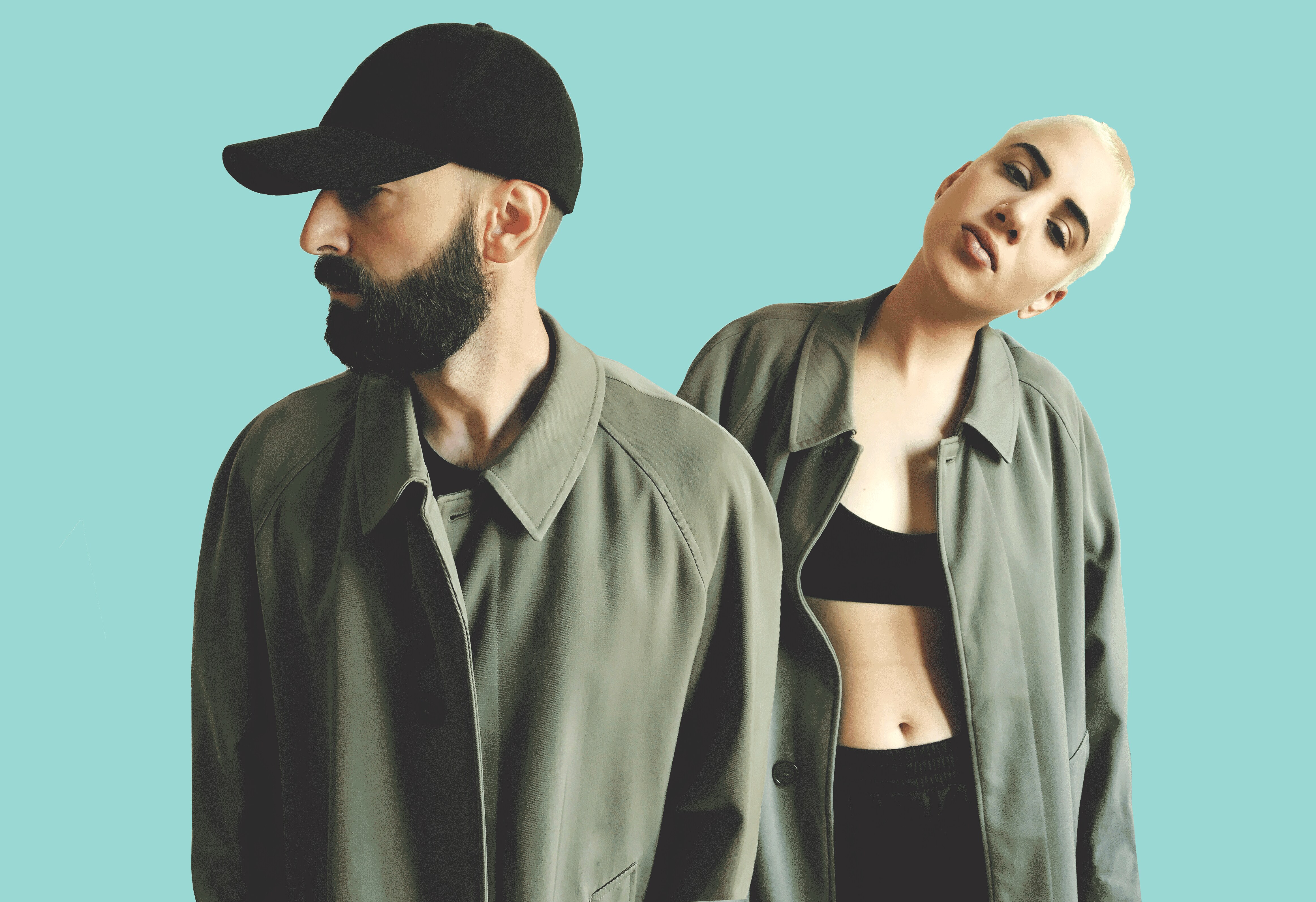 Asos is a great and affordable option for all you cozy queens. While known for selling popular brands like Nike, their in-house exclusives are where they really shine. Simple designs with a modern twist are what you'll find here.
For their in-house brands, the price point is much more affordable. Not worried about price or have certain brands you love? Asos is a fantastic one-stop shop option in that case.
Not only is Asos dedicated to including a size-inclusive range, but they're also dedicated to ensuring that everyone pays the same price, no matter the size. Their models are also not just size inclusive, but also depict people of many different races and genders.
Uniqlo
A brand founded in Japan and dedicated to comfortable, wearable basics, Uniqlo is the perfect option for people on a budget who like simplicity in their clothing. They've got everything from corporate and formal options to workout and loungewear.
Do you like watching animated media? Uniqlo frequently collaborates with popular anime franchises among other greats in the pop culture zeitgeist. Check out this Attack on Titan T-shirt they have available right now.
Uniqlo as a brand is dedicated to sustainability. One notable change they've made recently was to eliminate all plastic bags from their physical storefronts. They're also working on reducing the amount of plastic present in their supply chain.
Acne Studios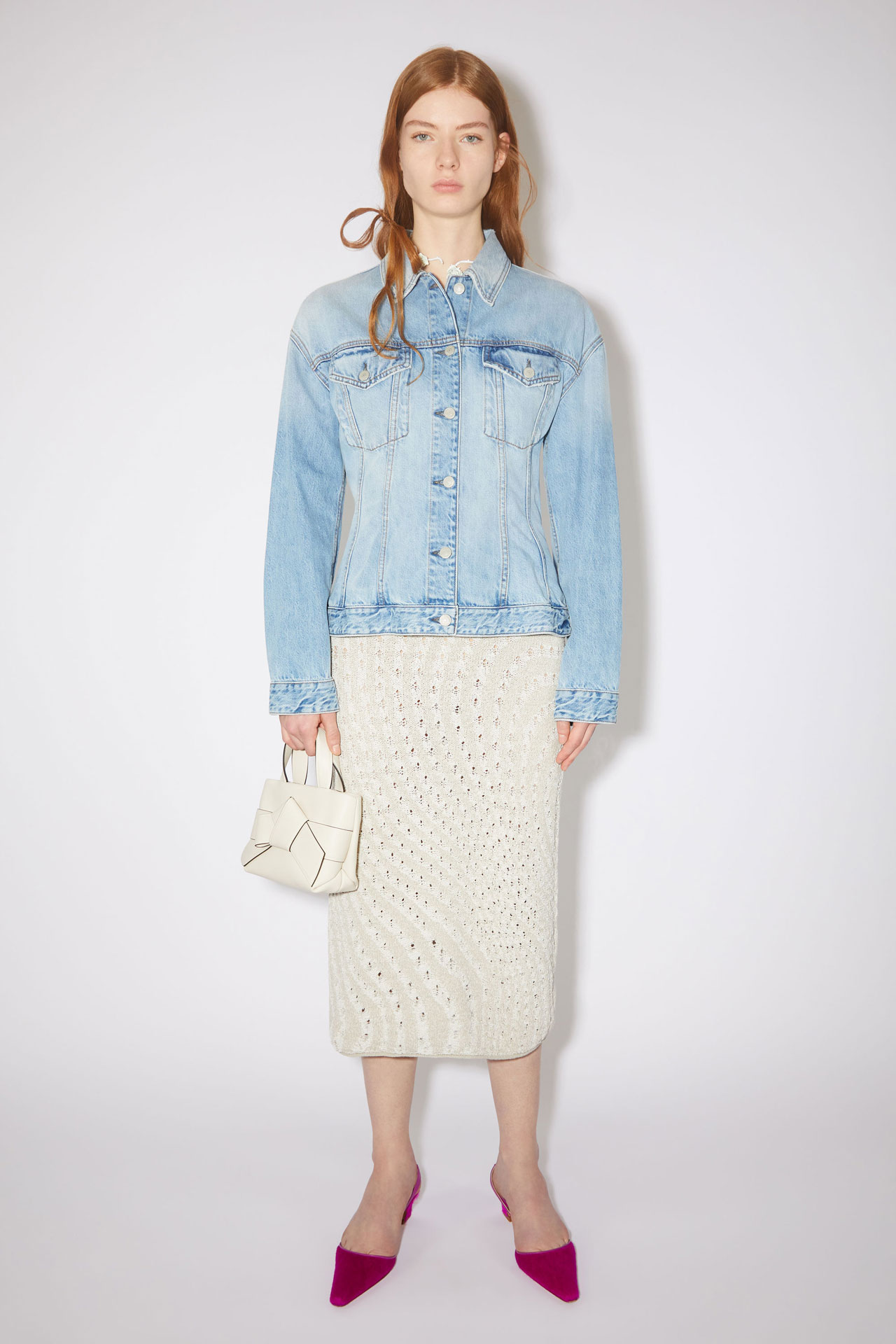 Maybe you're really into luxury brands. Acne Studios is a great option with simple, expensive designs that ooze rich girl chic. They have a large selection of hoodies and pullovers in a variety of colors and styles. You're bound to turn heads sporting anything from this brand.
Founded by artist Jonny Johansson, this Stockholm based company brings an artistic edge to their clothing. Acne Studios definitely puts an avante garde spin on the classic breezy California style.
This ribbed knit polo cardigan is obsession worthy. It definitely evokes that tennis club vibe that Wildfox's current collection is inspired by. Plus, it's made from a soft wool blend. Talk about quality materials!
Lucky Brand
Another brand known for their denim, Lucky Brand also has a lot of loungewear options and comfy oversized sweaters. Perfect for anyone who enjoys style with music festival vibes.
Their T shirts all have a flowy relaxed fit that would look at home on any beach. They've got the classic retro options featuring famous musicians like David Bowie and Jimi Hendrix. They also have more California beach style graphics like this surfboard T-shirt.
The brand was founded in 1990 and dedicated to the "eclectic Americana" vibe. If your personal style could be described as "eclectic" then Lucky Brand is a solid choice.
Shadow Hill
Shadow Hill has some of the coolest logo designs out there. Comfortable and chic, there are so many options to choose from. Their matching sets are seriously cute too and come in fantastic colors.
Another brand with online clout, Shadow Hill has been worn by many celebrities and has partnered with many globally successful brands like Pepsi. They draw inspiration from classic "americana" styles too.
This brand is definitely worth the money spent on their products. If you're into brands that give back to their community, Shadow Hill fits the bill. Dedicated to philanthropy, one of their notable contributions is in providing LA youth access to materials like computers and sewing machines to make their dreams come true.
Plush Apparel
Maybe pajamas are more your speed. Look no further than Plush Apparel. This brand boasts some of the cutest PJ sets out there. Perfect for feeling cute yet comfortable while at home or running out to check the mail.
A brand dedicated to comfort through and through, they offer a number of fleece-lined options. No one wants to freeze in their leggings or sweatpants, right? Now you can look cute and stay cozy no matter the weather.
Ready to hit the beach? Plush Apparel has some seriously flowy and feminine cover up options. Perfect for frolicking in the waves and then heading to the supermarket.
STRGRL
STRGRL is a Toronto-based street style clothing brand that specifically focuses on comfort and style. If you want an edgier street fashion look, then this is an amazing option.
They have matching sets as well that automatically make you look put together. Nothing is more cozy than sweat shorts paired with a matching crew neck, am I right?
This brand definitely takes the comfort of sweatpants and makes it edgy and cool. Their current collection brings simplicity to the forefront while still including some interesting statement pieces. Many of their items are sports themed like this racer T-shirt.
Kuwalla Tee
Funky streetwear brand, Kuwalla Tee has a wide range of basics you'd love to be seen in. This is a stellar choice for anyone with an edgy style. Their simple designs are easy to incorporate into virtually any wardrobe.
Their organic standards collection is dedicated to sustainability. This collection uses 100% organic cotton which is biodegradable, unlike a lot of synthetic apparel options. They also donate 1% of their profits to environmental causes.
Like Kuwalla Tee's style? They're offered in some brick-and-mortar stores, not just online. You can find their stuff in Foot Locker, Macy's, and the Buckle, just to name a few.
TNA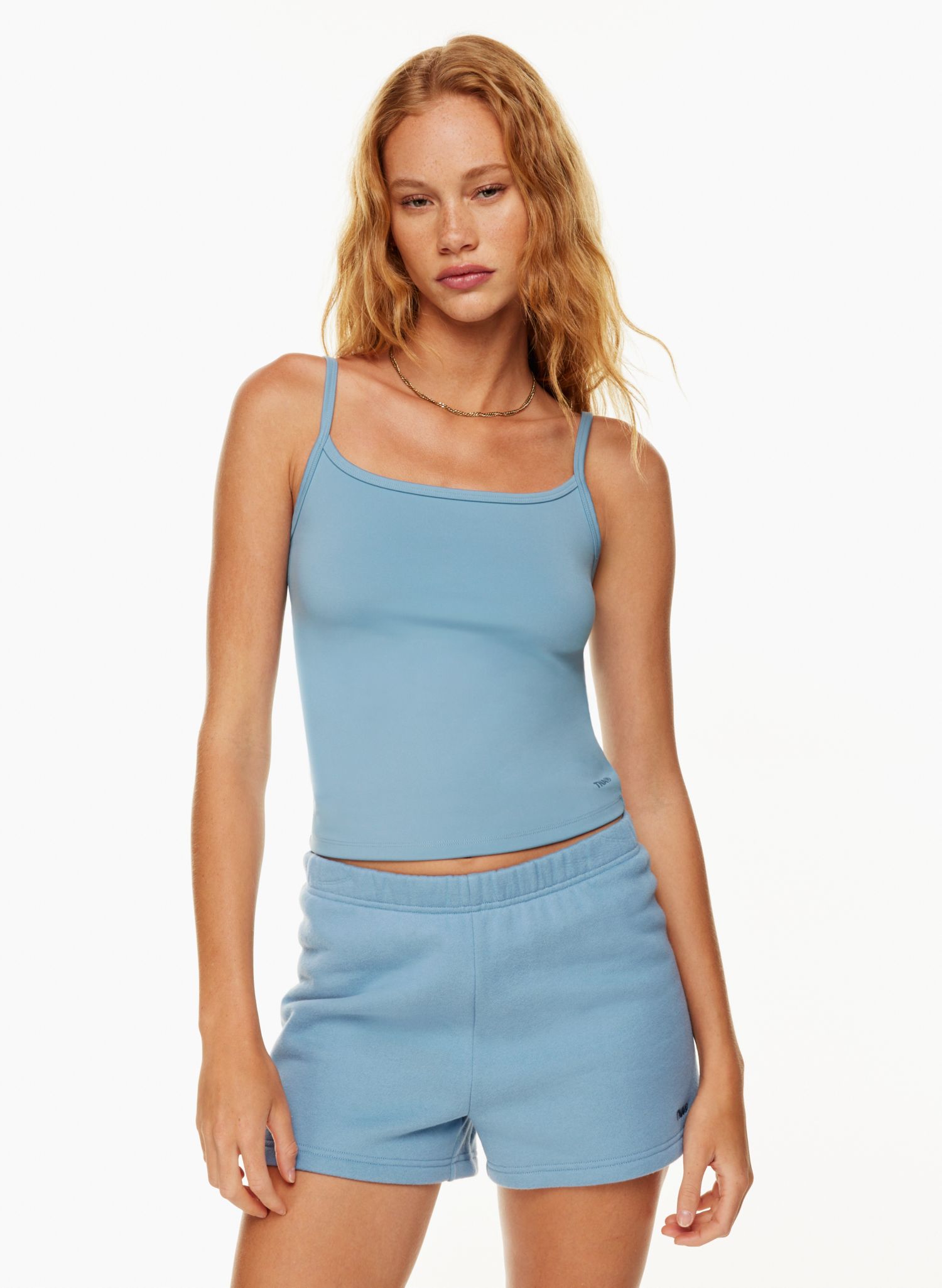 Arizia's in-house brand TNA has so much to offer. Put-together simple pieces or loungewear that can easily be dressed up or down. TNA is a fantastic option if you have an event to go to. Their dresses in particular bring the comfort along with the chic and are easily dressed up or down.
As we've seen in many options on this list, TNA has a good selection of matching sets. Their colors are all vibrant and bring springtime vibes. This set in particular has the coziest feel with fleece lined sweats and a fresh green color.
TNA in particular is dedicated to the most premium fabrics. A lot of their stretchy pieces are made with a fancy wool material called TENCEL Modal. Not only is it natural and stretchy, but it's also environmentally concious.
Made for the People

Another lifestyle brand based in California. Made for the People's clothing collection is the definition of effortless comfort. Their whole motto is giving their customer base what they want. And if you want relaxation and style then Made for the People is a brand you should definitely check out.
Another brand that's environmentally conscious, Made for the People has an entire upcycled line. They use fabric that would have ended up in a landfill to make their upcycled products. Using a process called fabric shredding, they give new life to materials that would have gone unused.
Made for the People also offers a lot of unisex options. Their clothing options are adaptable no matter your style or gender. It's refreshing to have clothes made with every person in mind.
Joanie Clothing
Do you love simple, clean, retro looks? Joanie Clothing has options you're bound to love. Their styles are feminine and have a lot of fun fabric patterns. Their swimwear is ultra cute too, featuring a lot of high waisted options.
Is bold the name of your game? Joanie Clothing is a fantastic option in that case. Their patterns aren't just bold but are also ultra-feminine.
Their T-shirts definitely have that classic Wildfox vibe. Case in point: check out this avid readers club T-shirt. A lot of their designs have that kitschy dialog paired with curly vintage inspired typeset.
Club Monaco
Maybe quality fabrics in a limited color palette are more your speed. Club Monaco's linen options are fantastic, especially as temperatures continue to get hotter and hotter. Nothing is more comfortable and chic than a linen set for summer!
Their brand motto is "better basics." This means that any piece you find at Club Monaco will easily fit in with whatever sort of wardrobe you have or are trying to build.
Their simple designs provide style and functionality. Nothing is more comfortable than a well-tailored sweater or layering piece. Club Monaco pieces will fit in well with any Wildfox piece you might happen to own already.
Reigning Champ
Who doesn't love spending the day in their boyfriend's sweatshirt? This list would be remiss if it didn't include the men's fashion brand Reigning Champ. For all the girls who love looking like they're wearing their boyfriend's clothes around, this brand delivers style, quality, and that oh so cozy comfort.
Their prices are a little more on the expensive side, but it's definitely worth the investment. Their thermal cardigans are thin yet manage to retain warmth on colder days. That's something anyone would be grateful for.
Their brand focuses on simplicity and the finer details. This is evidenced in many of their pieces like this thermal cardigan. The metal snaps for this piece are seriously cool while still being functional.
Wesley's Boutique
Do you love pulling on a pair of nice leather cowboy boots? If so, Wesley is absolutely the brand you're looking for. All the country girls will love their graphic tees especially. This brand feels warm and western, with bold patterns and lots of denim.
Wesley's collections are sure to make you say "yee haw!" These ruffle shorts are giving Wildfox but with a southern spin. Many of their items are cozy but with a country twist.
The owner Lana Karlberg lives on a ranch in Nebraska. She brings that lifestyle to her fashion designs with a feminine flair. Wesley's Boutique is also a small business, so if you like shopping small, this is a fun option to consider.
Conclusion
It's crazy how many brands are out there that offer chic comfort and effortless style. Each of these brands puts their own unique twist on what would be considered activewear or loungewear.
Whether your style is classic, alternative, bohemian, or basic, these brands are sure to offer something for everyone. This list is a great place to start looking if you're inspired by that iconic Wildfox style.
All of these brands are the embodiment of effortless feminine comfort. No matter what sort of clothing you're into, we can all agree that sometimes comfort matters more than anything else. Isn't it the best when you're looking fine and ultra relaxed?
Have some fun exploring all these options! There's sure to be something here that will pique your interest.