California is known for its beautiful beaches, sunny weather, and diverse culture. The Golden State is also at the forefront of fashion in its own unique way.
Most people think the quintessential Californian style is laid-back, sexy, and cool. While that's definitely true, California has emerged as a creative, edgy force in the fashion world in recent decades.
From eco-conscious tees to edgy streetwear, here are 20 brands from sunny California to keep on your radar.
Selva Negra
Los Angeles-based clothing brand Selva Negra focuses on creating beautiful, sustainable clothing "for the mindful." The brand counters fast fashion by working with local factories in downtown LA to create its pieces.
Selva Negra embodies the quintessential trendy LA style. You can wear its relaxed silhouettes, subtly colorful fabrics, and casual cuts anytime, anywhere while traversing the city. Two-toned sweaters, form-fitting stretchy dresses, and romantic blouses all work together to create an effortlessly chic look.
Selva Negra's production process creates as little environmental impact as possible. Half of its fabrics are from the U.S., and the other half is sourced from Turkey and Japan.
In addition, the brand's designs often use deadstock fabrics and trims. The Upcycled Collection uses excess materials from old collections to reduce waste.
Bella Doña
Los Angeles is home to a vibrant Mexican American culture you can't find anywhere else. Bella Doña celebrates LA Chicano culture with pride. Its apparel, jewelry, and accessories embrace the nostalgia, sisterhood, and beauty of what it means to be Mexican in Los Angeles.
Bella Doña's pullovers, hoodies, and tees are comfy streetwear staples for any Latina who wants to make a statement. Bold screenprints and classic gothic cholo fonts are the mainstays of the brand's designs. Of course, you can't go wrong with its "chingona" pullover or "neighborhood queen" long-sleeve tees.
The brand also has a line of gorgeous gold-plated jewelry, including hoops, anklets, and friendship necklaces. In addition, Bella Doña recently released a cosmetics line called Sweet Street that offers beautiful palettes and lip glosses inspired by LA street culture.
ÉTICA
We all wear denim jeans. But did you know denim production is incredibly harmful to the environment? ÉTICA is here to change that with its sustainable, ethically-made denim.
ÉTICA's pieces utilize modern silhouettes while maintaining a vintage appeal. Its denim dresses, jeans, and shorts come in various fits and washes, from deep indigo skinnies to ombré cut-offs. In addition to its high-quality denim, the brand also offers organic cotton dresses, knits, and other wardrobe staples.
The brand is leading the denim industry with its updated wash technique. Its process reduces water waste by 90% and energy usage by 70% compared to standard denim factories. In addition, all its denim is plant-based and created in fair-wage factories.
Vuori
Vuori is an activewear brand inspired by its coastal hometown of Encinitas. Its versatile basics are perfect for an early-morning run along the beach or a relaxing Sunday at home.
Vuori streamlines its high-quality shorts, tees, leggings, and pullovers to be as flexible as possible while keeping a put-together look. In other words, it's almost impossible to look sloppy with Vuori's earth-tone athleticwear.
In classic California style, Vuori has sustainability woven into the fabric of its brand. It is Climate Neutral Certified and offsets all its carbon emissions. As a result, you can look good and feel good when you buy your activewear from this brand.
Reformation
Reformation started off in 2009 as a vintage retailoring line. In 2013, founder Yael Aflalo launched Reformation's own line of clothing. The brand has since become a cult favorite among fashionable, sustainable shoppers.
The brand's minimalist, refined designs are timeless and feminine. Its delicate floral print dresses, lush cashmere turtlenecks, and relaxed matching sets are elegant without trying too hard. Reformation pieces work across seasons and can live in your closet for years.
Reformation constructs much of its clothing in its sustainable Downtown LA factory. Its designs use high-quality deadstock materials like rayon, TENCEL™, and silk. In addition, the brand is famed for its line of discounted, vintage Reformation designs.
Buck Mason
In 2013, neighbors and friends Sasha Koehn and Erik Allen founded Buck Mason in Venice, California. What started as an online storefront has expanded to a cult favorite brand with stores across the United States.
Buck Mason creates minimalist, high-quality menswear basics like tees, cardigans, and pocket shirts. It makes a point to go against short-lived trends. You won't find any Buck Mason logos or trendy patterns on any of its pieces. Instead, the brand is all about classic, durable wardrobe staples.
The brand has a low-key fandom among Silicon Valley techies and was even featured on Shark Tank. Buck Mason now offers a selection of women's clothing that follows the same straight-forward, minimal aesthetic of its menswear classics.
Noon Goons
California is home to a multitude of subcultures. Noon Goons is a menswear line celebrating Southern California's unique surf and skate culture.
The brand is known for adding an edgy twist to classic streetwear staples. Designer and founder Kurt Narmore seamlessly incorporates hip-hop, punk, and skate culture elements into his designs.
Velvet tracksuits, embossed leather jackets, and classic plaid flannels call back to 90s street culture in a modern and edgy way.
Noon Goons collaborates with famous skate and street mainstays like Vans and Cliff Roman, a founding member of LA punk band The Weirdos. Its innovative designs and creative collaborations continue to delight fans and keep shoppers on their toes.
Simon Miller
Simon Miller, founded by Daniel Corrigan and Jake Sargent, began as a men's denim brand. It has since evolved into an avant-garde clothing line celebrating the "playful world of luxury."
Simon Miller is, indeed, playful. The brand features designs you didn't know you needed, like groovy zebra-print pants and floor-length turtleneck sweater dresses. There are even some sparkly silver bubble clogs that you can easily style with a matching Lurex handbag and bodysuit.
Chelsea Hansford is the brand's current creative director. Under her direction, the brand continues to make a name for itself as a bold, fun luxury brand that doesn't take itself too seriously—very LA.
Big Bud Press
Big Bud Press stands out in the LA fashion scene because of its authenticity and indie approach to production. Founded in 2015 by designers Lacey Micallef and Philip Seastrom, Big Bud Press creates unisex clothing that is fun and versatile.
The brand's designs include basic tees, jumpsuits, and pants made from 100% cotton and recycled yarns. Its pieces pop with the brand's unique, 70s-inspired color palette and playful patterns. In addition, the brand is incredibly size-inclusive, with fits going up to 6XL.
In addition to its hometown of Los Angeles, Big Bud Press now has brick-and-mortar locations in New York, Chicago, and Palm Springs, California. Despite its big-time success, the brand stays true to its small business aesthetics. As a result, each store has a unique design, layout, and color scheme.
The Elder Statesman
The Elder Statesman describes itself as a lifestyle brand that creates luxury clothing of the highest quality. The LA-based brand began in 2007 when founder Greg Chait released a limited series of cashmere blankets.
Today, The Elder Statesman creates beautifully crafted knits that are painstakingly hand-loomed in its Los Angeles studio. The brand embraces artisan knitting techniques and uses high-quality cashmere to make its colorful sweaters, scarves, cardigans, and beanies.
The brand brings a modern twist to its classically constructed knit garments. Vibrant jewel tones, abstract patterns, and its bright pink label create classic designs with a subtle psychedelic twist.
Groceries Apparel
Groceries Apparel brings sustainability to fashion basics. The brand gets its name because it uses literal groceries to dye its garments!
The brand does its best to keep almost all aspects of production in-house. This indie approach ensures its products are sustainable and maintain high quality. It even established its own dye house that upcycles natural food scraps like avocado seeds and pomegranate rinds to create non-toxic dyes.
Groceries Apparel crafts gorgeously comfortable leisurewear and everyday basics. Pastel cami dresses, tie-dye sweatsuits, and lounge pants are all must-haves for any sustainable closet. The brand also creates a small line of menswear and kid's clothing featuring tanks, tees, and polos.
MATE
Nowhere does leisurewear quite like California. That's why it's no surprise that MATE is in the "relaxed chic" capital of the U.S. The Downtown LA-based brand is a leader in clean fashion with its pullovers, sweatpants, and other wardrobe basics.
The brand's clean aesthetic carries over into its designs. Neutral creams, grays, and beiges create a minimalist color palette that perfectly pairs with its simple, classic designs. As a result, each piece, from its women's underwear to its fuzzy cardigans, is timeless and can be worn across seasons.
MATE uses non-toxic, organic materials and dyes in all garments. Its activewear notably only uses 8% spandex, significantly less than traditional activewear brands.
In addition, MATE focuses on a circular fashion ecosystem with its consumer recycling program. Shoppers can donate their old MATE pieces, which they get dismantled and upcycled into new items.
VENIM
Sacramento-based streetwear brand VENIM was established in 2018 by Leslie Fong and Kaycee Houchin. The brand creates under the motto "fewer, better things" as a way to emphasize the importance of quality over quantity.
VENIM is a unique streetwear brand because its main product is the humble denim jacket. This classic wardrobe staple is elevated with painstakingly applied accents like gold and black foil. Each jacket is handcrafted using deadstock fabrics and is bound to last you a lifetime.
VENIM embodies street culture with its low-key, creative collaborations. Artists, music producers, and tattoo artists often create patches and limited-edition pieces for the brand. The brand also offers unisex graphic tees and hoodies.
Patagonia
Patagonia is a cornerstone brand for outdoorsy, nature-lover shoppers. It's become so world-famous that it's easy to forget Yvon Chouinard founded the brand in Ventura, California, during the 1970s.
Patagonia creates iconic outdoor gear that is durable, high-quality, and built to last. Also, it doesn't hurt that its outerwear is incredibly fashionable. The brand's classic fleece pullovers, puffer jackets, and parkas are worthy of a casual Friday in the office or a rugged hike in Yosemite.
In addition, this large-scale brand takes a refreshing approach to sustainability. It is transparent about the working conditions in its factories, how it sources materials, and how it needs to improve its carbon footprint. Patagonia bolstered its unconventional reputation when Chouinard recently gave away his share of the company to a trust and nonprofit.
RVCA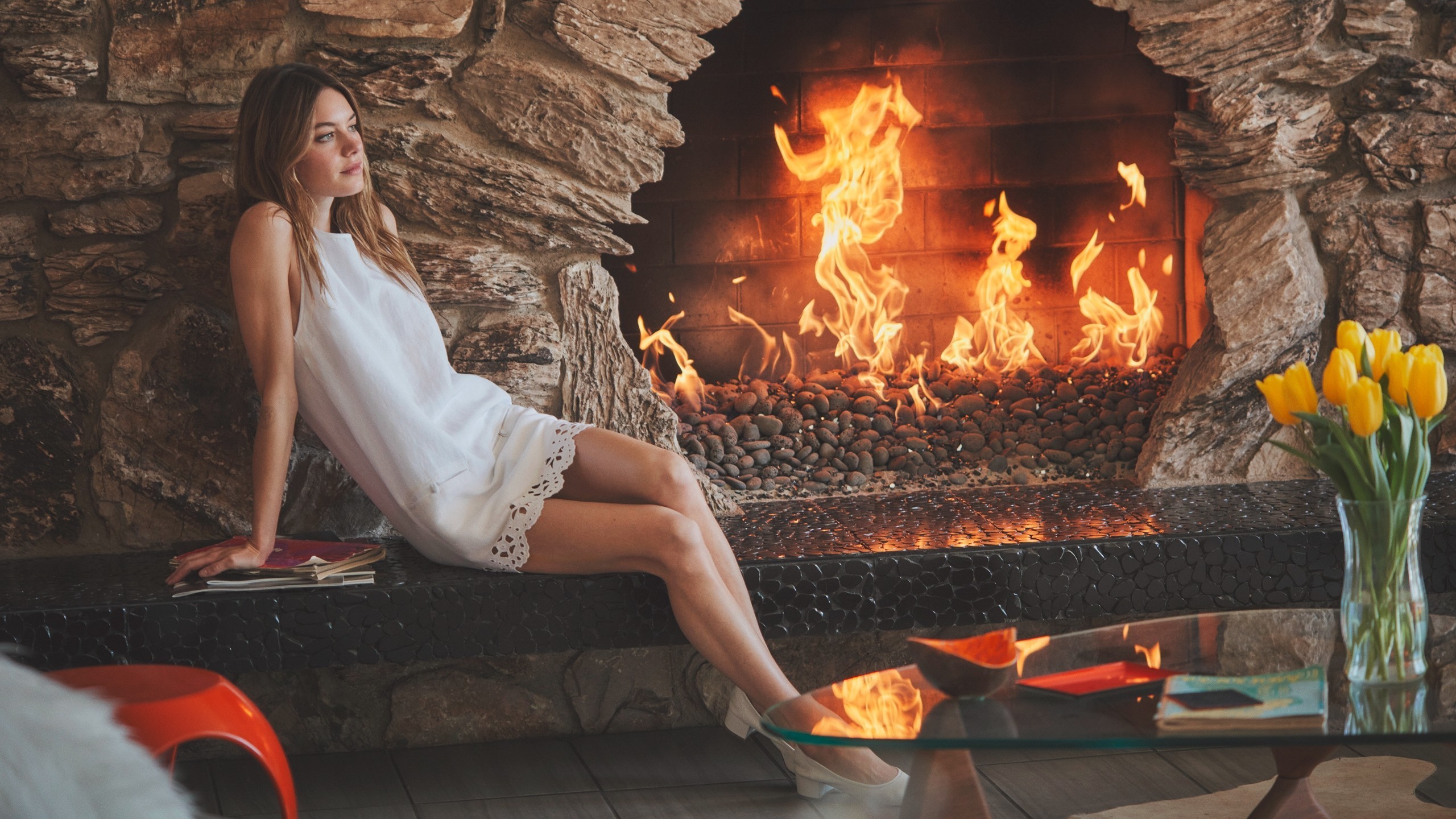 RVCA (pronounced "REW-CA") hails from sunny Orange County, California. It is a mainstay Southern Californian brand that draws heavily from street art, surf, and skate culture.
The brand's "VA" logo represents "The Balance of Opposites" and is on most of its apparel. Its designs are relaxed, casual, and cool– the trifecta of classic Orange County style. RVCA's selection of denim jackets, logo tees, and joggers make it easy to build a versatile wardrobe.
In addition to its casual skate and streetwear, RVCA also produces wetsuits and activewear. Its main office is still in its hometown of Costa Mesa, and ships worldwide.
Outerknown
Founded in 2015 by surfer Kelly Slater and designer John Moore, Outerknown creates luxury casualwear inspired by the surf and sand of the beach. This brand has every wardrobe essential for your next camping trip or a long hike in the mountains.
Outerknown designs each piece with versatility and durability in mind. Its patterns, cuts, and silhouettes are classic and refined in a rugged outdoorsy way. Its fan-favorite Blanket Shirt is a modern take on the classic flannel because it is lightweight, made of organic cotton, and is guaranteed to keep you warm.
Since Outerknown is a brand focused on the great outdoors, it makes sense to focus on sustainable fashion practices. Therefore, the brand aims to operate on a 100% circular model by 2030 using recycled or regenerated materials, among other goals.
Stüssy
Shawn Stussy established his namesake clothing brand in the 1980s in Laguna Beach, California. What originally started as a brand for surfers has since become popular among skate and hip-hop scenes across the world.
Stüssy designs capture the SoCal vibe that is so common in other brands like Vans and RVCA. However, Stüssy stands out with unique designs that draw inspiration from urban streetwear and luxury avant-garde.
With Stüssy, shoppers can find logomania pullovers, bold patterns, and subtle grandpa sweaters all in one place. This brand isn't confined to the stereotypical skate styles but instead embraces incredible graphics, fabrics, and silhouettes that appeal to a more artsy crowd.
Tradlands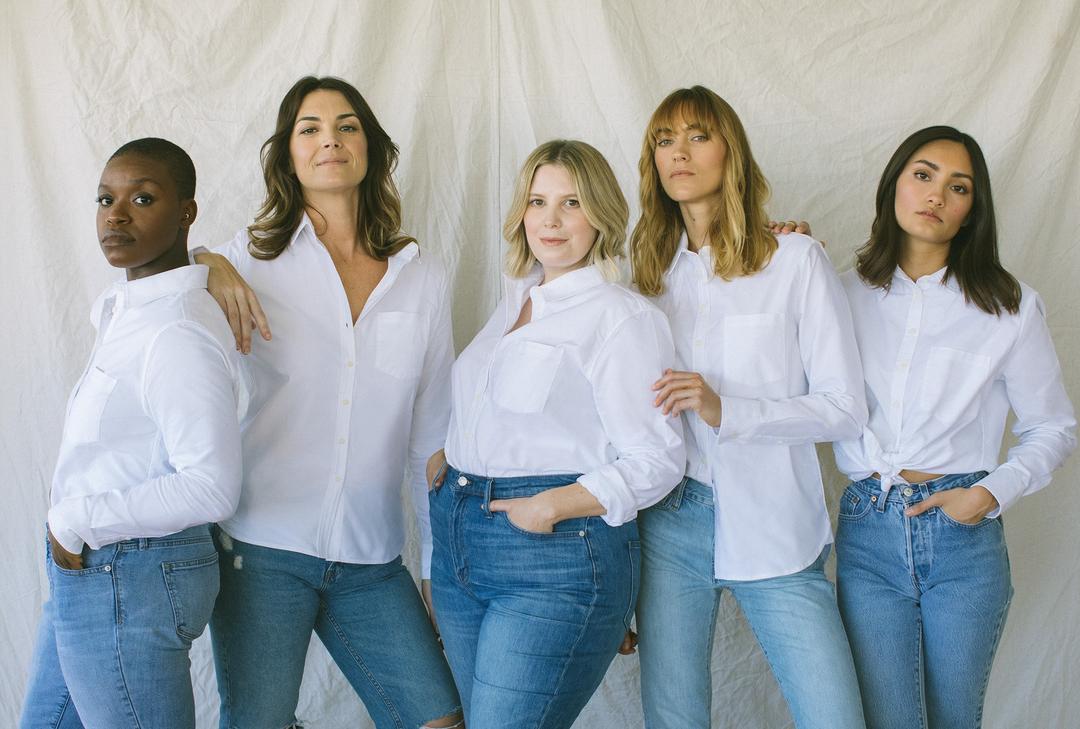 Born out of a desire to have well-made, perfectly tailored pieces that would last a lifetime, San Francisco-based founders Sadie Beaudet and Jeremy Roberts created Tradlands in 2011. The brand aims to create timeless essentials for women who desire the immaculate tailoring of menswear pieces.
Today, the Oceanside-based brand creates more than just button-up shirts. Cozy cardigans, tiered boho dresses, and relaxed outerwear are all crafted with modern silhouettes and rustic colors. Each Tradlands piece will make you feel like you're living in the pastoral countryside.
In addition to creating long-lasting pieces, Tradlands cares about sustainability. It produces its clothing in small batches with natural fabrics like linen and cotton. Also, the brand has a Worn Well Exchange where shoppers can buy and sell their pre-loved Tradlands garments.
Everlane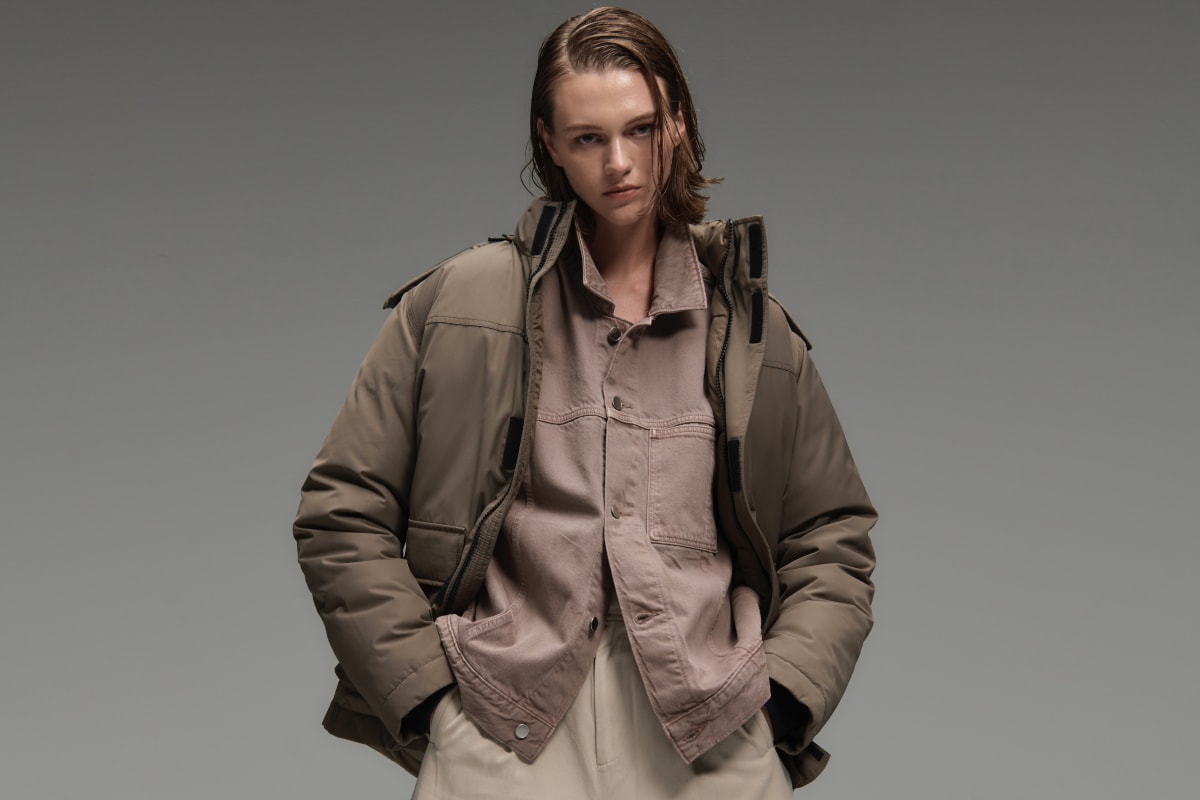 If you've dipped your toes into sustainable fashion, you've probably heard of Everlane. The San Francisco-based brand creates well-made, minimalist essentials meant to last a lifetime.
Everlane's ethically made sweaters, basic tees, jeans, and more can easily form the bedrock of any capsule wardrobe. In addition, the brand's color palette is natural, classy, and subtle.
For example, rich maroon turtlenecks pair perfectly with olive-quilted parkas. Other items like wide-leg jeans and simple white tees make elegance look deceivingly simple.
The brand operates under the model of "Radical Transparency." It breaks down the actual costs of each garment and shares more information about its ethical factories than the average fashion company.
Vans
Vans just might be the most quintessential Southern Californian brand ever. Born out of the booming skater culture of the 1960s and 70s, this small shoe company has since expanded to a major skate apparel brand.
Vans' designs are, as its catchphrase states, truly "Off the Wall." In addition to its classic slip-on and skate sneakers, Vans creates high-quality clothing for men, women, and kids that captures the lively energy of sunny Californian skate and surf culture.
Shoppers can find its classic black-and-white checker pattern on hoodies, shorts, and more. The brand also creates casually cool outerwear, including sherpa jackets for women and thick flannels for men.