Being able to come up with good slogans and taglines for your digital marketing agency is a valuable skill. If you can think like your client and their target audience, you can write some slogans which will create a great first impression on them. Creating a slogan is the easiest part, but writing it in such a way that it makes people remember it is the trick.
In this post, we have compiled 200+ digital marketing slogans for you to help you nail the work of creating a slogan for your digital marketing company.
Creative Digital Marketing Slogans
Digital marketing slogans are the little punchy taglines that explain to the public what you do. They are short, easy-to-memorize, and give insight into your business.
In other words: a great slogan is not marketing jargon, it's really hard to understand marketing jargon! If you have a difficult product, difficult platform, or just need a few more clients in your pipeline to make you feel better financially, here are some slogans that should help reinforce exactly what you do.
Marketing for the digital age
Powerful ideas & sales acceleration
Your powerhouse for digital marketing solutions
Everything you need to get the attention of your audience
The magic of marketing, the science of sales
Build your brand's voice
Grow your brand by zeroing in on your target market
Affordable, targeted media for everyone
Enhance engagement
Lift your business to new heights with our digital marketing services
Better ideas for fast growth
Make better ideas happen fast
The growth accelerator for startups
The digital marketing agency for higher ROI
We're here to help you grow
Creative, content, customers
Open the future
Digital marketing that works
Let's talk digital marketing
Advertise, analyze, and optimize! We do it all for you
Data-driven digital marketing
Target, align, accelerate
Think, plan, do
We craft digital marketing that converts
Ready for growth?
The digital marketing agency for growth
Growth Hacking
We grow your business
Let's grow together
Time to grow
Get to know us, get to work with us
Start with a plan and finish with results.
Lead generation, inbound marketing, web development, and marketing automation solutions
Where ideas come to life
Think beyond the wave
Investing in you
Owned by you, driven by us.
We help you maximize your ROI
We drive your business forward
The #1 digital marketing agency for small businesses, agencies, and enterprises
Get found, get leads, get customers
We deliver the digital results you desire
We work with you to make the most of your online presence
Create and convert
Aspire to greater heights
Reach your audience & convert your leads
Make your business shine like a diamond
Making your business go viral
Become a viral success
It's not an advertising agency, it's an experience
Organic and viral growth for your business
Differentiate, engage, and scale
We do smart marketing
The power of now, the future of you
Creative solutions to digital challenges
Make the future, not excuses
We open doors to new ideas
Reach a bigger audience
Grow your business with smarter marketing
Take your business to the next level
Stay connected with us and get your digital marketing strategy in place
An inspired choice for a digital marketing Company
Content is king, social is queen, integrated is the new king
Stop chasing; start catching
Digital marketing, your digital mirror
We make offline businesses go online
Analytics, engagement, intelligence
Conversion-centric, people over pageviews
Think bigger, work smarter
Smart solutions, real-time results
Our approach is rooted in digital marketing, and we use our expertise to create
We make digital marketing simple
All that glitters is not gold.
Differentiate or Die
Get customers with SEO, rank your business with email marketing, build sales leads
The branding experts at Soocial have handpicked two brand names for you to kickstart your digital marketing agency in no time. They're now available for purchase if you act quickly before they go back to the drawing board!
UpAndUpper.com
Up And Upper is a brand name that is catchy, straightforward, and easy-to-remember.
It conveys a positive and exciting message, making it an excellent choice for a brand name.
It is memorable and can help you stand out. What better way to make a strong impression on clients!
The name represents digital marketing agencies helping clients achieve better results via search engine advertising, email marketing, pay per click campaigns, or social media marketing.
Click here to buy the premium domain UpAndUpper.com
ManyTales.com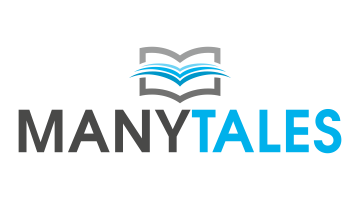 Many Tales is a soulful and imaginative name for a digital marketing agency. It matches perfectly with the creative process of inventing fresh ideas and stories about your clients.
Suggested Brand Story: We built Many Tales because we believe in the power of stories. We build digital marketing-driven brands with a story to tell. We are focused on making sure every client's brand story is told with confidence and clarity.
Click here to own ManyTales.com before someone else does.
Catchy Digital Marketing Slogans
You're a digital marketing agency – you work on the leading edge of marketing, constantly creating new ways for organizations in many industries to communicate with their customers, prospects, and channel partners.
But just saying this is only half the story. What you actually do and how you go about doing it is the other half of your story. And that varies from client to client, agency to agency. Hence creating a slogan that accurately describes who you are (and what you do) benefits all parties.
Want to get your digital marketing business off the ground? Get it flying with a catchy slogan that leaves customers craving more:
Visibility, automation, intelligence
Give digital marketing a chance
We create digital marketing campaigns that go beyond the screen and deliver real results
Think digital all-day
Real-time, personalized adverts in the palm of your hand
The digital marketing revolution
What better way to reach a target audience?
Get found online
We create powerful brand stories that drive results
Communicate the message your audience is waiting for
Build it, grow it, measure it
Revolutionizing the world of business; one startup at a time
Reach the right audience
We help you stand out from the crowd
Rank higher in SERPs
You can't afford not to advertise
Outrank your competition without additional costs
Optimize your marketing campaign
Create a brand, not just a website
Get more traffic, visibility, and sales for your business
Find out what your competitor is doing, and do more of it
Optimize your marketing & sales funnel
Boost your search engine rankings
We create sales, leads, and new business opportunities for our clients
We turn chance into customers
Push to the future
We create win-win digital marketing campaigns for our clients
Digital marketing is the backbone of your business growth
Your wise advisor in business
Reach out to your customers, audience, and investors
Digital marketing is a science of creative imagination
To be seen, stay relevant, and grow
Together, we'll grow your business
Successful content marketing is not a sprint, it's a marathon
Branding, SEO, PPC, Content Marketing. We provide everything
We are here to make you look good
An idea, to a concept, to a solution
It's time you stop thinking about digital marketing and start doing it
Marketing that gets people engaged
Smart Ideas for challenging times
Ideas that produce results
Digital Marketing Taglines
Taglines are important. They help people remember your brand and make it shine out from the rest. People love taglines — they're like slogans but they have a lot more impact.
From Apple to Nike, we're used to seeing big brands using eye-catching short statements that can be remembered for years.
To take your digital marketing presence to the next level and stand out in the crowd, you need to start thinking about digital marketing taglines and create some powerful ones of your own.
This list of the best digital marketing taglines is here to inspire you when coming up with your own digital marketing campaigns.
We make digital marketing simple
Trusted by the world's most established brands.
Better marketing, better ROI.
Let's grow your business together
Converting visitors into customers is the name of our game
Toolkit for digital marketing
Reach, engage, convert
We turn thoughts into traffic
Results that matter
Realizing your digital potential
Digital is ready to go
Customer experience is everything
More marketing, less pain
Content is king, data is the queen
Better tools, better marketing
Present your business in a digital way
It's about getting results – not just impressions
Our mission is to help the entire world do business online
Marketing your way to greater profits
From the trenches to the cloud
To be a real marketing leader, you need to offer something unique
Helping businesses to thrive since 2000
It's time to market your brand
Simple marketing, effective results
Connecting your business to the world
Make your brand, not just your ads
Go digital, we're here to make you famous
Get closer to your customers
Simplify, measure, win
Where thinking and doing meet
Helping you grow and retain your customers.
Strategy, execution & analytics
Go digital, get real-time result
Think big, act small
We turn clicks into customers
We do the thinking, you do the winning
Get your business famous
Let us drive you to the top
We save you time, you save money
Hit your target, every time
Strategy that works, every time
We make online marketing easy!
Making your business a success with cutting edge technology
We make your business stronger
Increase your visibility online
Reach a global audience
All for one and one for all
Digital advertising done right
Make your message digital
We make ads work better
We are your digital growth experts
A strategic digital marketing agency
Focusing on the customer, one idea at a time
Be bold, be different, be digital
Dominate your market
Personalize your message
Rank better, rank higher, rank more
Think bigger, act faster
Dominate your competition
Take your business to the next level
Pull the digital trigger
Has your online presence been pushed?
Your next campaign is just a scroll away
Push your business to the next level
Where ideas connect
Get to know them, go beyond the sales pitch
We put creativity before technology
Think before you ink
Be a Marketer, not a spammer
Believe in something, build something
Dream, plan, execute, scale
Great ideas don't happen in a vacuum
Not all ideas are great and not all great ideas are executed
Help customers find their greatness
Storytelling is the best marketing
Digitally engage customers
Share the Journey, not the cost
Customer-centric marketing
Take your business to the next level
Marketing is about making customers the hero of your story
Inspire your customers to buy
Rally together
Think digital – Think big
Digital Marketing – It's a completely different ballgame
Digital marketing is the key to lead generation, online visibility, and conversion
Let the digital world know what you have to say
Improve your brand visibility with the power of social media
We help you make the most of it
Stop googling, start marketing
Every company is a media company
The only thing faster than growth is change
Ad Tech made easy
Conclusion: Digital Marketing Slogans
Marketers have used catchy slogans and taglines as a way to position their brand and message for years. In this world of digital marketing, having a catchy tagline or slogan can be ultra-important.
A key element to branding and creating buzz around your company is having a strong marketing tagline. It is one of the most important elements of a digital marketing agency to attract customers.
It inspires prospects, a desirable quality in every marketing skill. This is why we came up with more than 200 creative slogans for your digital marketing business.
607 Awesomely Unique Marketing Company Names
27 Personalized Marketing Statistics To Keep You Ahead
25 Video Testimonial Statistics To Convince Your Clients