Drones are having a moment. From Amazon's proposal to deliver packages by air to the rise of commercial drone pilot jobs, these flying devices have gone mainstream in a very short period of time. Some of the companies that make drones, though, still haven't made their sales pitch clear.
This article walks you through a huge list of hand-picked and irresistible drone slogans created by the copywriting team at Soocial.
Finding the perfect marketing sentence for your drone business can be stressful. No-one wants the responsibility of handling their multi-million dollar drone marketing budget.
Drone technology has advanced rapidly in the last couple of years and with that, the number of drone manufacturers out there. Some drone companies offer bundle offers, some offer great customer service, some have excellent after-sales care and some are big brands with a big advertising budget.
Choosing the right slogan is an important step in growing your drone business. Company slogans work best when written in short, clear phrases that stand out from the text.
Catchy Drone Company Slogans
Our team has worked on creating catchy drone company slogans that will save you precious time and money! They aim to focus on the fun and excitement of owning a drone.
If you love drones, then you love us.
Get your hands on the most advanced drone.
A drone without a camera is like a body without a soul.
The world is a better place with drones.
There's a Drone for that!
Your Drone. Your Rules.
Drones made simple.
A stunningly simple drone that makes taking aerial photos and videos effortless.
Delivering joy to the world, one drone at a time.
We live, love, and breathe drones.
The best drone experience on the market.
We build our drones for a reason.
Revolutionary drones are coming.
Drones deliver the impossible.
Capture the perfect shot
Taking a new approach to airspace.
Fly Above and Beyond.
Your memories in the sky
Photograph the world from above with your personal drone
Drones to fit your needs
Droning On!
Totally Hovering Since 2014
Use the power of flight and freedom to capture your world
Drone pilots have hours of fun, but better get home before the sun
Fly for the fun of it.
More to come…
Because using helicopters to inspect infrastructure is time-consuming and expensive.
Precision quadcopters
Drones, The Future Is Now!
Escaping the 9-5 in life is priceless. Let the adventure begin…..
A drone with a camera built in.
🚁🎥 Watch the world just like you see it…except higher up 🌏,
Lightweight. Portable. High-resolution.
Introducing the hottest drone on the market.
What you want is right in front of you 🏞
A drone that is ready to fly straight out of the box.
A drone that fits into a backpack (it's lightweight).
HD aerial cinematography just got a lot more accessible.
#UnleashYourCreativity
We're the only GPS-enabled drone company whose drones can see in six dimensions (so it can avoid those low-flying seagulls and helicopters).
Folds into a package that's small enough to carry in your pocket!
It's as easy to fly as point and shoot !!!!!!!!!
A skyward adventure through the 3rd dimension of time and space with #dronephotography & cinematography
Inspire the future.
Unmanned on Tour, Drones for Everyone
Every image shot through the eyes of a drone is an invitation to explore the world. Join the adventure.
There's no shortage of beautiful places in the world to take photos.
God's-eye view
The most stable drone on the market.
Summertime, summertime! Fly a drone, go on a hike.
Take the stress out of your life with our drones.
The best way to see the world
Artists are never too far away.
See how your business can benefit from using drones.
Committed to leading the consumer drone market with high-performance, easy-to-use products.,
We ignite passions for making.
Taking off with (your drone) ✈️
Go over the top with our drones
Be there while you're not.
Always be flying.
Smartphones are everywhere, but Drones are here to stay.
Put the busy in Aviation.
Capturing the Things You Never See
Be a Part of the Aerial Revolution
Building quality drones for you
Become a leader in the drone industry faster than a Tesla on autopilot, with these professionally designed brand names 🔥
RazorDrones.com
Razor Drones is a compelling and memorable name for a drone company.
Razor Drones is a brand name with a top-of-mind recall that will resonate with future drone purchasers.
The name Razor Drones generates an immediate feeling of speed and precision. It creates imagery, connotations, and positioning of a strong brand. It has clear positive associations with "Razor" which highlights the product's sharp and high-quality design.
Suggested Slogan: Race to the skies
Buy RazorDrones.com for your company now before someone else does!
Dromoto.com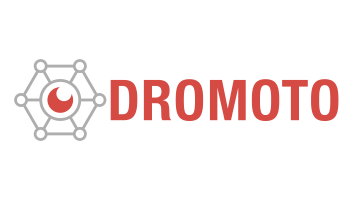 Dromoto is a catchy name that can be used for a drone company. The name is short, easy to spell, and easy to pronounce in any language.
It sounds high tech and futuristic, because of the 'o' in the end.
Buy Dromoto.com for your company now before someone else does!
Creative Drone Company Taglines
These are some of the most creative taglines for drone companies. We hope you like them!
Drones Captured Our Imaginations, And We're Not Gonna Put Them Down,
Find your path and fly onward.
Professional drone solutions for cinematography
A drone is like an artichoke. The heart is where it all begins. It's my favorite part. A sensation you can only feel when you fly one made by us. 🛫🌹
Drones For Good: Use drones to monitor crops or deliver medicine in hard-to-reach places.
Fly free and capture your unique perspective. 🚁🏙
Compact and portable. Shoot professionally-level aerial photography in minutes.
Customizable and easy to use drones, now you can spend more time flying and less time checking.
It's never been easier to get cinematic videos while traveling.
Lazy Sunday Morning. No One Has To Know.
(Your Product) isn't just a drone. It is the perfect partner for your digital lifestyle setting you free from selfies, distance limitations, and smartphone requirements.
This unique solution allows businesses and individuals to enjoy an out-of-the-box high-quality aerial imaging service.
Drone delivery is the future. It could help many e-commerce companies and individuals out there and we need to make sure they're all getting the best of the best.
Highly skilled drones make taking pictures easy. 📷
We provide everything you need to take your first steps in aerial filmmaking.
Drones with two arms, but still the same number of hearts 💜
🚁The most advanced DIY drone kit in the world 👍
Drone photos tell your story with impact.
Simple. Sophisticated. Elegant. Sustainable.
Drones – your heart in the sky
Get an aerial view of those fall leaves with #DroneViews.
One drone for all
Flying drones is fun! Well, it is with the right drone.
Endless Possibilities. Endless Performance.
Drones for Connection: Bring People Together Through the Power of Technology.
The only thing you should be worried about is how to make your day more awesome
Drones are the next technological revolution. They are revolutionary in many ways and possess innovation unlike anything we have ever seen before.
When you care about aerial photography, it's only a matter of time before you'll be looking for the best drone to fly.
Fly Free!
When your field of view is as wide as the horizon, it's easy to see how you can capture everything.
Drones with personality.
A safe, reliable way to fly.
Inspiring the world to fly
Feel the rhythm of a perfect cinematic flight
Take in the view from above
Follow your #drone dreams ✈️
Fly the friendly skies.
A drone can be your friend!
Ready to take your campaign into the sky? Contact our team of aerial media specialists today.
From the heart of Silicon Valley to the dunes of Dubai and everything in between. Delivering in places where you can't go 🚁
If you want to fly, let the drone do the work
The world in amazing new ways
Are you ready to meet the next big thing in personal air mobility?
Drone-assisted birds-eye view 🔥 Aerial perspective
A great photo is a beautiful note from a great day
The best way to tell a story: from the air.
Drones so easy even grandma could use them.
Our quadcopter will fly through terrains most drones can't handle, with camera options that let you capture every moment.
The world's safest drone
Happy flights!
Our drones have brought innovation and a new way to interact with the world around you.
Drone on 🎥,
Capture incredible shots of your surrounding landscape and loved ones
By the time you've finished reading this sentence, one of our drones has flown 1.2 thousand miles.
Reach for the sky like your drone. Fly on.
Our newest drone takes the cake. Take control of your shots with an advanced camera.
Leading the way in drone deliveries for the ultimate convenience in our busy world.
Top-end drones for fewer bucks
Rapid-paced full-circle quadrocopter manufacturer for the millennial.
Designed to capture moments, abandon the nuisance, and focus on your experiences.
Our drones are built to fly and ready to capture everything from adventure selfies to capturing world-class photos and video.
Drones are just like us – they never stop learning.
We stand for innovation, quality, and flexibility.
Get The Right Stuff, And Stay Out of Trouble.
Make it a #DroneDay every day.
We provide the best selection of the most popular RC Helicopters, Drones, and Airplane Kits.
whoosh, swoosh — whoosh, swoosh. #drones
All drones are built to fly, not die.
The mind is willing, but the eye is a camera.
Whether you're a hobbyist or professional (your product) is perfect for you.
Drone photography is more than just another photo. Drone pictures are the best way to capture an aerial view and a new perspective; you can get high enough for the whole world to see.
We Make Drones. We Play For the Future.
Discover the Power of Precision Control for Your Drone
Discover your neighborhood from a new perspective (find the true beauty)
If only your life had a camera this good.
UAVs capture the world's most stunning landscapes in real-time.
We bring you the whole world from above
We make sure that every drone we sell is capable of fulfilling its highest purpose – to enrich your life.
Be a drone pilot.
A breakthrough in drone photo and video technology.
Drone photography sure beats the standard bird's eye view. It is safer, easier, and less expensive than helicopters.
Let your aerial photographs capture the world from a different perspective
We repair, maintain, and inspect drones
Flying high since 2007. Drones for life.
The world's first drone company.
The best way to get high-quality aerial photos and videos.
Drone for All
Get the best drone and racing gear
We're not in the drone business, we're in the awesomeness business.
Use (your drone) to capture every detail of your adventures.
Drones. Everyone wishes they had one—now you do.
For incredible aerial photography join our UAV Drone Photography Club ⛱
An extremely versatile drone that can capture stunning, cinematic video for decades to come.
The best models — More energy, longer run times, higher speeds Flying has never been easier.
Drone it to me.
Get ready to fly!
We are building the largest fleet of drones.
We inspire and capture your imagination with state-of-the-art drone
All your business will love our fleet of sleek, office-friendly quadcopters.
The best drone in the universe!
See the world from above
Push the envelope with creative freedom.
Fly high, fly safe,
Be in two places at once!
Get daring, get closer.
Wherever your adventure takes you, is here to make the journey better.,
Fun is Here!
UAVs for all purposes!
Take flight and soar above the world with DJI. ✈️,
[Drone company name] is on a mission to bring the world closer together by sharing beautifully captured moments from new perspectives.
A camera that looks up. A drone that looks down. Take drone photography to another level.
Drones are pretty cool. But EASIER is better.
Soaring beyond limitations.
A drone you can fly, carry, and control with one hand.
The drone that will change your life forever!
The best drone that you can get
Drones that get you there…fast.
When you buy a drone from us, you are buying more than just a device. You are buying into a technology that is going to change the way you live forever.
Latency will have no impact on a-pilotage due to next-generation GPS.
We believe in the future of drones for a changing world.
Flying is everything
The date is set: We'll deliver packages by drones.
Our day job is to innovate—and our hobby is to pilot drones.
The Next Generation of Aerial Photos
A whole new world of eye-opening aerial photography
Bringing the beautiful world closer to you.
Drones are the only way to reach places other vehicles can't
Drones have unmanned flight endurance, which means they can stay airborne for long periods of time.
Our drones are environmentally friendly.
Where we go, drones go.
We make the smoothest drones
We do more than fly drones. We use our skills to help companies succeed.
Be more productive and efficient with our drones,
Capture stunning aerial imagery of mountains, beaches, lakes, rivers and more—or get up close to other subjects with amazing clarity from the sky.
Drones for the masses
We believe in drones and you should too 🕹️
A world without limits.
It's a bird, it's a plane. No, it's a Drone!
When the world seems too quiet, our drones bring back the sounds of nature and put us in a place of wonder.
The leader in drone technology.
The final word on drones!
Drone Photography Slogans
Drone photography is taking the internet by storm. Thousands and thousands of drone videos are now being published every day on social media sites like YouTube, Facebook, and Vimeo.
Drone photography taglines are short lines that uniquely describe your business. These are the lines people will see when they search for photos near them. Drone photography taglines make your business stand out and allow you to tell your story.
We succeed each day with quality, professionalism, and a work ethic you can trust.
We will make sure that the drone movie looks amazing!
Drone Photography and Cinematography for real estate, corporate, and entrepreneur's uses.
Great photos make all the difference.
Aerial photography + image processing = the ultimate stock photography solution.
We specialize in real estate videos and shots of land and buildings
Drone photography like you've never seen it before
Living in the clouds #dronephotography
Drone Photography: The Key to Capturing the Perfect Moment
We've got the best commercial drone rates so your business can soar.
Capture aerial shots of things you can't reach by hand.
They say a picture is worth a thousand words
Before you request 5, 8, or even 12 quotes, try us. We do the work for you and recommend only the highest-rated, most reputable drone companies based on your location and needs.
Turn your vacation into a movie.
Find the professionalism and quality you seek from our dependable, experienced team dedicated to your satisfaction.
We get you the perfect shot every time
The only company that gets you memorable photos
Drone photography is a modern way to capture the beauty of Earth and make it into art.
Drone photography + real estate ===> SELL YOUR PROPERTY FASTER.
Simply stunning shots for your most epic events.
Conclusion: Drone Company Slogans
There's plenty of choices when it comes to selecting a name for your business. And each one has a story behind it.
If you are currently running your own business, I am sure you can relate or even connect with each of them somehow. The core theme of all of them has to do with a passion for drones.
Whether it's for social media, your website or just to keep in mind as your business grows, it's crucial to create a slogan that perfectly captures the essence of what you do.
Firstly, when it comes to identifying what you want to use as a slogan for your drone company you need to figure out its goal and audience. These two things will determine the best way to create a slogan that can reduce the sales cost as this would be more effective and targeted.
The best slogans are catchy and memorable, making them the perfect accompaniment to your drone business's visual identity.
Artificial Intelligence Slogans