The personal finance niche is one of the most popular niches. The topic is broad enough to cover plenty of topics but narrow enough for focused blogs. Also, that combined with the growth of the personal finance blog community, it's no surprise why many bloggers want to jump in.
When creating your personal finance blog, you want to choose a name for it that will help you establish trust and authority. In his article, you can find plenty of names you can use for your next blog about personal finance.
Catchy Finance Blog Names
No matter what you do in life, personal finance is an important subject. Whether you are looking to start a blog about money-saving tips or building an actual business around it, here's a starter list of a lot of catchy personal finance blog names and slogans for you to choose from.
Accounting Ace
Debt Beast
Affordable Wealth
Alpha Traders
Finance Masters
The Frugal Investor
Accelerated Payday
Budget Lounger
Money for the Bucks
Always Finance
Finance Frankly
Future Wealth
Super Money
Frugal Squirrel
Planet Finance
Wallet Ninja
Finance and Coffee
White-Collar Investor
Alpha Revolution
Pearls of Wealth
The Big Spender
Credit Crunch
Financial Sorcery
Thou Shall Prosper
Eat, Sleep, Invest
Let's Talk Finance
Rags To Riches
The Plutocrat Post
Revenue Streams
Quicken the Cash
Accounting Ninjas
Invest Like the Rich
The Broke Bunch
Finance Plus
Debt Diva
Fantastic Finance
Finspiration
Get Rich Slowly
Financial Help Center
Financial Answers
Left Right Finance
Financially Fresh
Cents And Sense
Young and Wealthy
The Spendthrift
Wealth Snap
The Savvy Consumer
Awesome Finance
Wealthy Rise
Money Manage
Finance Blog Names Hand-Picked By Branding Experts
FinancePeach.com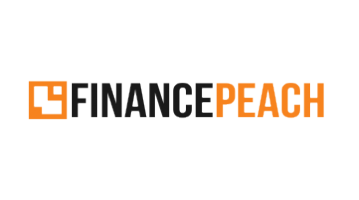 Finance Peach is a brand name that's easy to remember. In matters of finance, peaches stand for sweet financial success.
Peach denotes summer, sunshine, happiness, and health. Health in finance means having good credit and prompt payment capacity.
EqualYield.com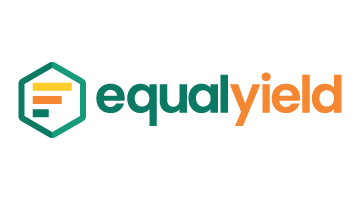 Equal Yield has the characteristics, qualities, and features to make it a powerful brand name for a finance blog.
This brand name makes an ideal choice because it conveys the benefits of financial knowledge and it's structured to be memorable.
It is fresh, modern, and relevant to the financial world today. Also, it is easy to spell and remember.
AltSavings.com
Alt Savings is the ideal name for a personal finance blog, money blog, frugal tips, financial advice. As you already know, Alt Savings means the savings that are attained from investing in alternative assets instead of traditional assets.
A characteristic of this brand is specific to the economy of the United States but it can be presented in a comprehensive way including the global market and the interest of investors around the world.
Finzingo.com
The world of finance blogs needs a solid brand name to stand out from the crowd. We love it… and so will you! Finzingo is catchy, easy to remember, and catches your eye.
Finzingo is a short, attention-grabbing name that makes an immediate impression. Its bold, icon-like style makes it memorable and relevant, whether you are planning to build an financial empire or just a blog.
Additional Real Estate Blog Names (Premium):
Why Choose a Premium Domain Name For Your Real Estate Blog?
Whether you are a realtor, investor, or just getting started in the world of real estate blogging a premium domain name is essential for success. It is the most important element when starting a real estate blog (whether you're doing it for the love of the game or to make money).
It's what you'll rely on for branding purposes, rank in relevant search queries, and help you convert visitors to leads and later sales.
Apart from the obvious benefits, you get the following advantages:
Get a good first impression for your site
Promote business growth
Boost traffic to your blog
Establish yourself as a real estate expert
Build a brand
Gain authority in the real estate market
Stand out from your competitors
Attract links from other authoritative sites in the real estate space
Unique Finance Blog Names
Personal finance is a popular topic for many blogs and websites. It's important to have a blog name that stands out from other online resources so that you can get a larger audience interested in your content.
This is why we just compiled this list with plenty of unique personal finance blog names. Hopefully, you can find the one perfect for your personal finance website.
Stock Info
Fund Ribbon
Money Mag
Drive Pay
Stock Tips
Only Pay
Fund Novas
Banking Bikini
Inter Payment
Money Well
Invest Web
Loan Link
Fund Rebels
Money Boss
Stopping Banking
News Finance
Speed Money
Tax Invoice
Pay Sure
Pay Cards
Finance Today
Core Pay
Care Pay
Fine Care
Banking Buffer
Dollar Supper
Cloud Invest
Stock Research
Banking Darlings
Finance Direct
Mentor Budget
Pay Bills
Visa Pay
Express Loans
Asset Finance
Pink Money
Virtual Finance
Clip Banking
Fund Connect
Doc Find
Private Pay
Max Money
Finance Advice
Pay Works
Time Invest
Fin Risk
Invest Right
Fun Stock
Globe Pay
Act Invest
Finish Banking
Cash Pool
Instant Loans
Stock On
Media Stock
Cash Pad
Freedom Fund
Safe Cash
Invest Coin
Hand Pay
Us Dollars
Money Pool
Invest Home
Loan Lively
Pay Mall
Green Loans
City Stock
Record Time
Money Ways
Banking Lucent
Power Finance
Dollar Miners
Hinge Fin
Fund Once
Every Pay
Top Funds
Search Fund
Loan Finance
Eco Check
Ever Pay
Blue Finance
Car Funding
Money Spot
Stock Watcher
Cent Surgical
Your Fund
Time Finder
People Fund
Better Finance
Equity Galaxy
Equity Areas
Table Pay
Quick Stock
Invest Up
Finance Cloud
Loan Abode
Zen Cash
The Stocks
Cash Works
Instant Finance
Info Pay
Sun Stock
Health Finder
Cashable
Fly Cash
Dwelling Banking
Pay Hero
Payroll Tax
Eco Fast
Euro Loan
Crowd Finance
Pay Mobil
Stock Pro
Crypto Stocks
Finance Web
North Invest
Brand Invest
Quant Finance
Fun Dings
Nest Invest
Core Banking
Loan Club
China Pay
Stock Talk
Game Pay
Finance Plan
Plain View
Loan Service
Loan App
Public Finance
Finnovate
Banking Thrills
Invest Mind
Live Pay
Easter Dollar
Revenue Cent
Cash Wildcat
Group Pay
Captain Cash
Eco Trends
Reinvestor
Finance Wise
Find Doctor
One Loan
Cash Fund
Cash Buddy
Eco Stock
Pro Funds
Rapid Finance
Hot Stock
Dont Pay
Pay Agent
Cash Fix
Title Loans
Growth Fund
Banking Phonic
Capita Little
Super Funds
Home Centre
Cash Time
Capital Essential
Money Greenery
Swift Money
Mega Cash
Stock City
Bridge Finance
Cent Stairs
Cash Panda
True Cash
Fine Software
Invest Fund
Stock Bird
Banking Foliage
Click Money
Pay Serve
Brand Stock
Talk Money
Money Buzz
Finance Careers
Cash Deal
Pre Fund
Promo Stock
Money Cloud
Lean Fund
Global Fund
Invest Land
Pay Info
Budget Binder
Become Rich
Center View
Trade Pay
Packing Fin
Prop Invest
Dollar Armour
Money Week
Cash Saver
Top Stocks
Pay After
Pay Well
Hardcash
Sky Invest
Equity Spunky
Cash Are
Pure Invest
Share Funding
Cash Mail
Pay Match
City Cash
Clever Finance
Fund Era
Econ Stat
Fund Pro
We Stock
Open Fund
Capital Reliable
Fund Finder
Equity Sesame
Fin Fiend
Cash Key
Express Loan
Her Money
Home Budget
Stock Trades
Cloud Money
Loan Offers
Banking Baking
Fresh Money
Vip Finance
Simple Fund
Data Stock
Startup Loans
Cash Classy
Fund Invest
Repayment
Modern Finance
Trade Fin
Fund Influential
Account Pay
Save Invest
Think Money
Cash City
Cash Lab
Loan Box
Second Look
Delta Finance
Fin Fora
Cash Drop
Fin Sighting
Cafe Central
Stock Index
Banking News
Impact Finance
Mister Cash
Penny Pay
Banking Herring
Money Poetry
Wood Stocks
Pay Forme
Blue Cash
Auto Payment
Pay Green
Evening Budget
Check Pay
Expert Finance
Inter Money
Vr Center
Cashback App
Fund Devils
College Loans
Big Finance
Cash Hub
Money Shot
Snap Cash
Pay Note
Loan Pro
Get Funding
Elite Pay
Web Payments
Royal Finance
Pay Guru
Get Stock
Fin Shill
Plus Pay
Trial Pay
Solar Finance
Legal Finance
Invest Ore
Loan Rates
Pay Engine
Abc Invest
Pay Ward
Geta Loan
Trade Finder
Fund Collateral
Buy Stocks
Invoice Pro
Pay Trust
Grooming Fund
Banking Romantic
Money Flows
Lux Invest
Black Stock
Pay Date
Geo Cash
Invest Plan
Wave Pay
Fund Market
Business Pay
Good Fund
Life Fund
Code Pay
Showing Fin
Pay Mark
Eco Board
Equity Quietly
Invest Finance
Ready Cash
Lets Invest
Fun Dation
Real Fund
Right Loan
Budget Shop
Branch Budget
Cash Cat
Stock Chart
Pay Fair
Get Finance
Domain Loans
Planet Pay
Invest Man
Digi Finance
Fin Group
Pay Tool
Smile Pay
Invest Gold
Cash Poster
Steer Budget
Stocktake
Change Money
Bankings
Web Banking
Zen Finance
Invest Cloud
Perfect Pay
Fin Uric
Cashless Pay
Finance Media
One Cash
Vision Fund
Zero Cash
Stock Hub
Bean Stock
Swift Cash
Card Center
Power Cash
All Money
Pay Invoice
Petty Cash
Quick Invoice
Fund View
Live Coding
Eco Bond
Loan Cash
Finance Zone
Line Pay
Equity Tidy
Cent Saffron
Slow Money
Global Funds
No Budget
Capital Seven
Equity Fury
Pay Global
Refund Me
Hot Cash
Money Gate
Pay Links
Club Invest
Loan Hub
Edge Fund
Fox Finance
Uniting Loan
Motoring Budget
Dollar Luster
Better Cash
Gold Fin
Bitcoin Funds
Photon Dollar
Love Pay
Blue Compass
Sky Money
Stock Point
Care Invest
Money Show
The Cash
Trust Money
Money Trade
Cash Code
Payables
Pay Talk
Down Payment
Pay Play
Finance First
Smart Funds
Bio Invest
Money Boy
Plus Finance
Data Pay
Up Finance
Home Finding
Ace Corp
Banking Prig
Simple Loans
Fund Match Up
Time Banking
Take Stock
Stock Picks
Chisel Loan
Start Loan
Budget Coach
Global Stocks
Next Invest
Rocket Pay
First Invest
Finance Now
Trade Money
Big Invest
Money First
Finance Experts
Just Cash
Invest Hub
Get Funds
Alpha Finance
Lock Stock
Cent Flair
The Corp
Net Fund
Equity Scrutiny
Prepayment
Fund Platform
Gold Finance
Cent Ropy
Help Money
Euro Fund
Equity Editor
Pay Spot
Find Health
Pay Lead
Loan Buddy
Get Fund
Fresh Finance
Money Park
Fin Shifts
Joy Money
Cash Offer
Power Stock
Capital Kiddie
Connect Pay
Wallet Pay
Stock Art
Rapid Cash
Blink Banking
Capital Actress
Fact Finders
Paisa Pay
Banking Gentlemen
Green Loan
Cash Office
Cash Only
Budget Plan
Fund Lions
Home Funding
Loan Help
Fund Control
Quantum Finance
Black Dollar
Capital Prevention
Fin Dealing
Loan Broker
Gold Encash
Loan Mart
Budget Collective
Pay Care
Film Invest
Be Invest
Pay Pool
Micro Loan
Streamer Cent
Loanshark
On Stock
We Contact
Cash Chemist
Novo Pay
Central Pay
Money Gold
Cash Tree
It Finance
Home Fund
Credit Loans
Learn Finance
Pay Cart
Cash Call
Finance People
Loan Snow
Cash Flows
Bio Banking
New Fund
Stock Lab
Well Pay
Dollar Deco
Money Rates
Better Pay
Up Invest
Pay Site
Fin Voice
Cash Direct
Fast Funding
Fin Ansa
Life Finance
Loans Direct
Finance Google
Pay Core
Invest Book
Need Cash
Sweets Equity
Invoice App
Money Trees
Neo Invest
Loan Book
Geo Invest
Reconciled
Detour Fin
Fresh Cash
Fin Track
Money Net
Pay Shop
Find Online
Stock Screener
Fair Cash
More Cash
Pay Page
Speedy Cash
Invest World
Compare Loans
Common Cents
Start Invest
Cash Work
New Stock
Wine Stock
Pips Loan
Core Finance
Money Send
Pay Scan
Pay Right
Loan Money
Bene Fina
Be Money
Red Invest
Simple Cash
Money Minds
Eco Bill
Budget Quilt
Money Wall
Metro Finance
For Money
Point Pay
Cred Fin
Skagen Funds
Dollar Club
Money Finance
Money Check
Paydays
The Loan
Order Pay
Payment Plan
Fund Tech
Eco Deal
Fund Confidence
Briar Dollar
Ai Money
Fund Box
Career Fin
Get Loans
Finance Shop
One Contact
Money Trans
Fund Poet
Equity Capacity
Invest Point
Loan Finder
Total Pay
Cent Sensors
Just Finance
Biz Loan
Sun Money
SOS Finance
Max Finance
Kelly Finance
Store Pay
Sport Pay
Equity Actually
Car Fund
Fin Broker
Tractor Dollar
Pay Pros
Pay Mart
Control Pay
Stock Lot
Cons Eco
One Fund
Money Train
Pay Face
Cred Invest
Payment Hub
Corp Finance
Trade Central
Fiesta Equity
Cash System
Total Finance
Travel Cash
Eco Change
Stock Wise
Pay Sign
Finance One
Rent Center
Fin Fast
Pay Nova
People Pay
Fin Direct
Banking Pumpkin
Film Fund
Core Invest
Data Cash
Light Pay
Astro Pay
Pay View
Neuro Finance
Tax Money
You Stock
Fin Farmer
Biz Loans
One Invest
Wise Finance
Loan Street
Chase Commerce
Money One
King Cash
Cash Systems
Stock Flow
Banking Silk
Loan Depot
Nice Pay
Fin Competent
Capital Tortoise
Pay First
Peer Pay
Cash Max
Money Help
On Money
Fast Fund
Tech Fund
Pay Zero
Fund Thimble
Money Cat
Looping Fin
Child Fund
Pay Order
Finance Partner
Loan Bank
Stock Fox
Just Loans
Cash Tag
Money Mart
Fund Hub
Inter Invest
Right Pay
Pay Control
Alp Invest
Yes Money
Bank Invest
Mega Stock
Pay Pies
Info Cash
Cash Land
Air Finance
Palm Pay
Invest Rade
Banking Burns
Invest Edge
Vision Finance
Stock Hausen
Star Fund
Two Percent
Budgetist
Budget Backer
Cool Cash
Social Fund
Loan Easy
Bitcoin Finance
Dollaringer
True Finance
Finance Time
Focus Finance
Direct Finance
Sun Cash
Tech Pay
Web Payment
Think Pay
Pay Name
Speed Cash
Stock Travel
Go Funding
Elixir Cent
Cash Backer
Cloud Fund
Money Times
Master Cash
Pay Systems
Cash Smart
Paybase
Up Stock
Refinanced
Simple Loan
Cloud Cash
Second Bank
Capital Evidence
Banking Law
Neo Cash
Wise Pay
Active Finance
Lend Money
Ship Finance
Our Money
Money Dwelling
Capital Dolphin
Cash Sax
Fin Tools
Biz Finance
College Loan
Stock World
Stock Meier
Ping Pay
Abc Finance
Pro Money
Media Pay
Angel Fund
Charge Pay
Reinventing
Stock Star
Instant Loan
Eco Miles
Finance Freedom
azeriequity
Finance Planner
Quant Fund
Cent Complex
Cash Expert
Freedom Pay
House Finance
Pay Tree
Health Fund
Pay Pack
Finance Bank
Capital Faithful
House Money
Tear Fund
Budgeteer
On Finance
Factory Equity
Loan Express
Business Cash
Pay Live
The Commons
Micro Fund
Quick Finance
Share Invest
Finlife
Fundshia
Speedy Pay
Quad Pay
Game Fund
Express Cash
Finance Help
Money Moves
Mini Pay
Cash More
Taxi Pay
Money Fast
Stock Traders
Maxi Cash
Team Pay
Fin Flea
Can Invest
Hunting Banking
Simply Pay
Pay Paul
Pay Wallet
Bitcoin Loan
Pay Buddy
Libra Loan
Cosmo Pay
Equity Spree
Finance Net
Stock Line
Money Snappy
Safe Payment
Pay Over
Service Finance
Net Finance
Stock Leon
Cash Service
Banking Hunting
Micro Fin
Money Fund
Corp Fin
Stock Back
Creative Finance Blog Names
Sound Money
Cent Cents
The Stock
Gold Fund
Fin Axis
Equity Battery
Sun Finance
Dollar Antlers
First Loan
Student Finance
Land Banking
Happy Loan
One Stock
Farm Invest
Black Pay
Pay Space
Home Cover
Cash Shop
Money Bot
Pay Ways
Mahogany Equity
Boat Loan
Stock Alerts
Finance Matters
Hot Money
Pay Pals
Cash Invest
Skill Finder
Go Cashback
Ad Money
Banking Spring
Loan Guru
Be Finance
Dollar Hatter
Equity Groovy
Neo Finance
Money Soft
As Finance
Libra Cash
Web Centre
Chain Pay
Finance Market
Biz Invest
Budget Perspective
We Funder
Net Loan
Taxpayers
Fin Tonics
Cash Stream
Chat Pay
Bright Finance
West Pay
Speed Loan
Stock Report
Fin Scientists
Jumble Budget
Money Hack
Please Pay
Eco Lead
Cash Mart
Health Invest
We Compare
Headhunter Dollar
Invest Guide
Life Money
Merchant Pay
Money King
Money Biz
Cent Signs
Star Money
Foodie Equity
World Cash
Tele Cash
Early Pay
Blurb Dollar
Go Budget
Yes Invest
Dark Money
Future Corp
Land Loan
You Money
Stock Port
Zoom Pay
Club Pay
Veri Pay
Nursery Money
Eco Vest
Payment Card
Flicksfin
Share Money
Pay More
Click Cash
Cash Transfer
Direct Loans
Coin Loan
True Loan
Stock Zone
Alt Invest
Cash One
Money Loans
Stock Track
Mega Pay
Home Cash
Nova Pay
Attack Fund
Clean Money
Finance City
Bridge Fund
Invest Green
Bridge Loans
Secure Coin
Stock Doc
Hyper Pay
Money Growth
Fit Finance
Cash Com
Dollar Bill
Stock Radar
Flow Pay
Loan Strait
Cash Payment
Bank Cash
Secured Loans
Money Team
Loan Rate
Trust Invest
Taking Stock
Stock Tracker
Cash Kings
Go Stock
Invest Art
Stock Sculpting
Overpay
Equity Utility
Loan Offer
Multi Finance
Loan Smart
Bet Invest
Dollar Dynamic
Micro Cash
Quick Payroll
Money Star
Block Fund
Fin Square
Export Finance
Get Invest
World Money
Up Money
Dovecote
House Loans
Pay Here
Cent Supporter
Pay Club
Health Central
Fin Sense
Cash Guru
Equity Lippy
Pay Data
Easy Funds
Reinvestment
Cash Center
Gold Center
Stra Teco
Fund Puff
Money Trend
Cash Collect
Mar Invest
Stock Store
Startup Fund
Vip Invest
My Funding
Shark Banking
Pay Away
Capital Hacienda
Stock Mar
Money Made
Econ Line
Good Cash
Building Fin
Funder Wear
Stream Pay
Pay Help
Stock Guru
The Invest
Money Tools
Stitching Fin
Impact Fund
Finance Book
Money Fifty
Pay With
Safe Corp
One Money
Code Cool
Pocket Pay
Pay Cell
Money Trail
Dollar Dakota
Ultra Pay
Cash Group
Max Invest
The Coders
Tax Center
One Dollar
Finance Network
As Centra
Rapid Loan
Life Pay
Money Coin
Cash Pal
Eco Fund
Biz Money
Clang Cash
Money Warranty
Loan Store
Finance Home
Loan Master
Stock Online
Ocean Finance
Equity Frequency
Alfa Pay
Finance Broker
Money Stream
Capital Magnolia
Flash Money
Exit Banking
Pay Togo
Budget Tropic
Dollar Goer
Fund Potions
Town Money
Parking Fin
Fin Fleck
Quicken Loans
Stock Twits
Finance Life
Cap Finance
Me Money
Startup Finance
Invest Con
Pay Next
Budget Dish
Blue Corp
Scorch Loan
Cent Supper
Percento
True Money
How To Name A Finance Blog?
Websites that focus on personal finance can be found everywhere. Every other blogger wants to jump the bandwagon, create their own financial blog and make money online through blogging.
But, not many consider the name of their blog. Just by looking at the title of your blog, people will have an impression about you, your personality, and how seriously you are taking those topics.
A good domain name is the single most important factor in effectively marketing your blog. It's also your first impression to your future readers.
The name of a blog is often the first indication as to whether that blog will be interesting or not. A catchy domain name increases the chances of reader clicks and increases the number of followers a blog gets.
Therefore, we have some tips in regards to choosing a domain name for your personal finance blog.
For this niche, choose a professional name instead of something cutesy.
Choose a name that is easy to remember and spell
Make sure the name you choose is available on social media channels, website address, and email address
Make sure it easy to pronounce
Keep it short and memorable
Pick a name that can grow as a big brand in the long run
Avoid creating blog name with keyword stuffing
Avoid hyphens and numbers in the domain name.
Conclusion: Personal Finance Blog Names
You now have plenty of personal finance blog name ideas to choose from. We made sure we covered a wide range of topics related to personal finances so that it will be easier for you to decide which angle to go with.
Thank you for taking the time to read this post. We have covered a lot and we hope you got some good ideas from it. As you can see, the personal finance niche is very broad but some of them relate to money management, credit management, real estate investment, etc. Those are really popular topics in the blogosphere these days.
We hope that this list helps you in finding the perfect one for your finance blog.
231 Financial Advisor Company Names to Acquire New Clients
210 Fintech Company Slogans and Taglines
527 Accounting Slogans and Taglines