Whether a casual fisherman or a professional angler, you know the importance of high-quality fishing gear. When you're out on the water looking for your next catch, it's essential to be comfortable, cool, and protected from the elements.
Since fishing adventures are possible in all types of weather and terrain, it can be overwhelming to shop for appropriate clothing. Of course, you need something flexible, sturdy, and comfortable, but how can you be sure you're getting the best of the best?
Well, look no further than this comprehensive list. We've rounded up 23 of the top fishing clothing brands. From Arctic ice fishing to fly fishing in the summer heat, these top fishing apparel brands have what you need to make your next adventure a success.
Simms
Simms fishing gear and apparel is some of the best on the market. The American-made brand started in 1980 and still handcrafts its fishing gear in Bozeman, Montana. Its products are tested for quality, durability, and efficiency to ensure customers get the most out of their fishing experience.
Its fishing gear uses high-quality, technological materials that can withstand the wear and tear of fishing. The brand carries everything from base layers to fishing bibs. In addition, Simms' clothes are designed to be comfortable and allow for a full range of motion, so you can move around easily while fishing.
Simms creates fishing apparel for all types of terrain and weather. For example, its SolarFlex® Crew provides UV protection during the hot summer months. On the other hand, its insulated fishing jackets and bibs are made with heavy-duty GORE-TEX and built for ice fishing.
Carhartt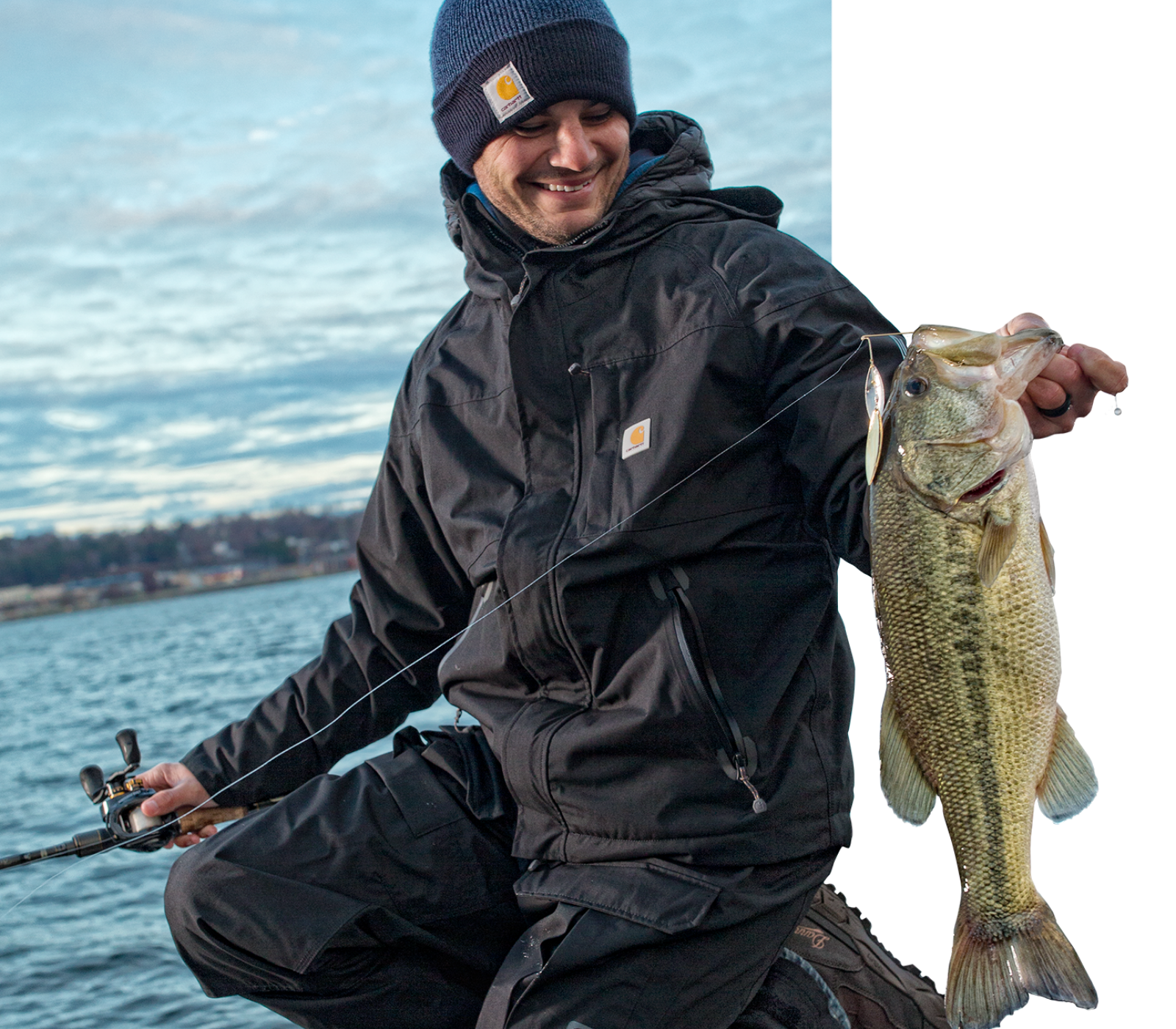 Carhartt is currently a fashion moment among younger fashionistas, but the workwear brand has been producing heavy-duty apparel since 1889. Initially making workwear bibs for railroad workers, the brand now offers a wide range of sportswear and outdoor clothing.
Carhartt is an excellent brand for fishing clothes because its products are specifically designed to provide comfort and durability in the face of outdoor conditions. In addition, their clothing features tough, water-resistant fabrics that keep you warm and protected from the elements, making it the perfect choice for long days on the water.
Carhartt's fishing clothing is for more casual endeavors, like boat fishing. Its waterproof utility jackets offer flexibility, durability, and plenty of pockets for your gear. In addition, the brand's cargo pants and shorts will keep you cool with its Rugged Flex® stretch technology.
Columbia
Columbia is one of the country's most established and trusted sportswear brands. The brand began as a hat distributor in 1938 and is now internationally known as a reliable outerwear company. Its reputation for efficient, no-frills performance clothing is unmatched.
Columbia offers plenty of affordable options if you are just beginning to fish or are looking for a cost-effective option. There are countless options for short and long-sleeve shirts that are moisture-wicking and UV-proof. In addition, its Skiff Guide button-up even comes with a unique rod holder and utility loop.
Also, there are plenty of fishing clothing options for women. For example, its Slack Water hoodie and joggers are built for a day in the sun and water. Its women's fishing gear has the same efficiency and durability as its menswear but with updated, flattering silhouettes and cuts.
Huk Gear
Huk Gear's mission is to create high-quality performance apparel for anglers everywhere. From saltwater to freshwater, Huk creates technologically-focused products that make your fishing endeavors easier and more efficient.
Huk's performance shirts feature moisture-wicking material that is breathable, flexible, and comfortable. In addition, its line of wader pants and anti-microbial leggings are durable yet fashionable. Overall, its gear is no-frills without looking outdated.
In addition to its practical fishing gear, the brand offers casual graphic tees so you can display your love of fishing even on your days off the water. Also, Huk Gear wants everyone to find fishing and the great outdoors accessible. Therefore, the brand generously offers discounts for military members, first responders, teachers, and students.
World Wide Sportsman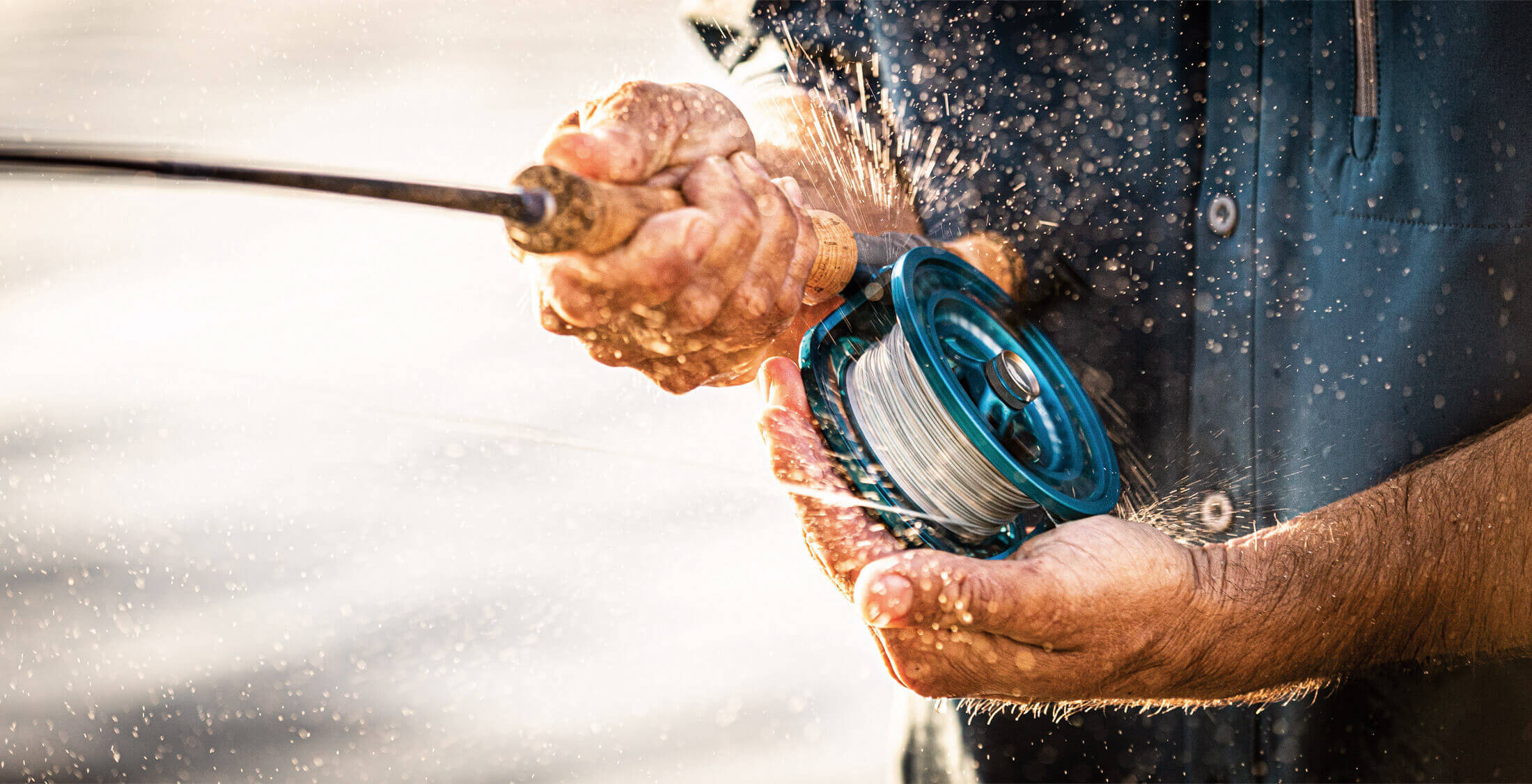 World Wide Sportsman is a fishing performance brand available at Cabela's and Bass Pro Shops. The brand launched in 1967 and now creates practical fishing gear as the in-store brand for both retailers.
World Wide Sportsman has everything you need for a successful fishing trip. The brand has versatile men's and women's clothing for saltwater, freshwater, or inshore fishing. For example, you can't go wrong with its waders, sun-proof long-sleeve shirts, and convertible cargo pants that can zip off into shorts.
All of the brand's clothing is engineered with cutting-edge technology. Its fabric is moisture-wicking, stain-resistant, and repels blood and guts. In addition to affordable fishing apparel, World Wide Sportsman carries accessories and gear like mesh-back hats, sun hoods, gloves, and tackle boxes.
Orvis
Orvis creates some of the most durable, trusted fishing apparel on the market. Founded in 1856 by Charles Orvis as a fly fishing company, the Vermont-based brand now produces technical performance gear for all kinds of outdoor activities.
Orvis is, first and foremost, a fly fishing clothing brand. Its gear is top-notch and designed for all weather conditions. In addition, it features waterproof and insulated clothing for frigid fishing conditions. The brand's Underwader Pants and insulated jackets add extra warmth for winter fishing.
In addition, Orvis has lighter-weight gear for warmer water conditions. Its pullover sun hoodies and sun crewnecks are super lightweight, UV-protected, and moisture-wicking. If you want to look a little more dressed up, try out the button-up gingham shirt with built-in nylon spandex for ease of movement.
Marmot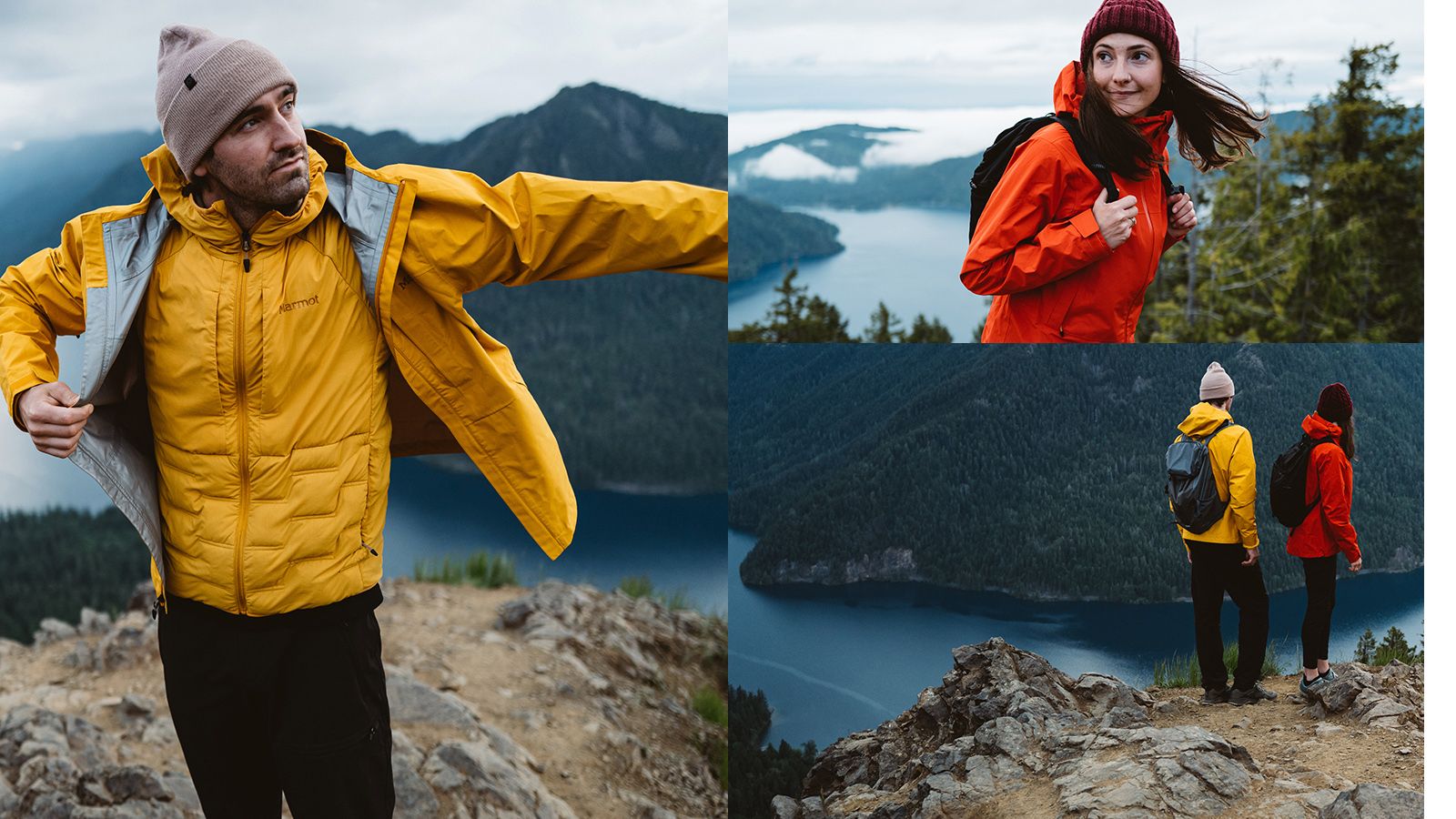 Founded in the 1970s by Eric Reynolds and Dave Huntley, Marmot is a trusted brand among lovers of the great outdoors. Marmot is a leader in backpacking and hiking gear, but the brand's UPF and moisture-wicking clothing works well for fishing treks, too.
With Marmot, you can find plenty of durable and versatile fly and bait fishing basics. Its lightweight hoodies are antimicrobial and built to protect against the sun with UPF 30. In addition, its softshell outerwear is breathable and lightweight.
Marmot also has plenty of moisture-wicking, insulated apparel for colder months. For example, its Polartec® Half-Zip Jacket strikes the perfect balance of flexibility and warmth. It is insulated without being burdensome and is constructed with a flatlock seam to ensure a range of movement.
Pelagic Gear
Pelagic Gear is one of the best clothing brands for anglers who love sea fishing. Founded in Newport Beach, California, in 2002, Pelagic celebrates fishing and ocean culture with its performance gear and casual lifestyle clothing.
When you shop with Pelagic, you'll find everything from lightweight rain jackets to premium fishing shirts. If you're a casual angler, its 100% cotton tanks and tees are perfect for a day out on the water. However, if you need something more heavy-duty, try Pelagic's Exo-Tech Hooded Fishing Shirt, which comes with an integrated face mask.
In addition to high-quality clothing, Pelagic Gear produces top-of-the-line polarized sunglasses. Its modern and sleek fishing sunglasses are built to last and protect while out on the ocean waves. Each pair is moisture-resistant and pairs perfectly with Pelagic tees, shorts, and jackets.
AFTCO
The American Fishing Tackle Company, known as AFTCO, is a family-operated brand that creates innovative performance fishing apparel. The brand began manufacturing fishing equipment in 1958 and burst onto the fishing apparel scene in 1989 with its signature fishing short design.
The Original Fishing Short redefined fishing apparel and remains one of the best saltwater shorts out there. The pair of fishing shorts offers seven pockets, a double-lined seat, and ultra-durable, stain-resistant nylon construction.
In addition to its classic shorts, AFTCO offers technical hoodies and UV-protection shirts. Most products feature antimicrobial fabrics and advanced ventilation to prevent overheating while out on the water. The best part? AFTCO's products are incredibly affordable compared to other fishing apparel brands.
Salt Life
Salt Life began as a simple decal company in Jacksonville Beach, Florida. Today, it produces fishing apparel, performance gear, sunglasses, and other fishing accessories. Its lightweight fishing shirts, hoodies, and more let you live "the Salt Life" by sea and land year-round.
Salt Life goes beyond the typical wader offerings. The brand produces several waterproof pants that are sure to fit any angler's needs. For example, its Expedition Pant has plenty of pockets but is casual enough to work as an everyday outfit on land. The Thunder Pant, made from 100% coated polyester, is for anglers needing more heavy-duty.
Salt Life isn't joking about its slogan, "living the Salt Life." In addition to its online store, the brand has several brick-and-mortar locations across the US. Also, the brand runs its own restaurant, the Salt Life Food Shack, which has several locations in its home state of Florida!
Anetik
Anetik, founded by Kirk Presley, designs advanced performance gear that delivers under extreme weather conditions and outdoor situations. Each product is extensively tested in real-world situations to ensure quality, durability, and breathability.
Athletes with first-hand experience create Anetik's designs, so its gear is built with movement in mind. The brand has a line of clothing designed specifically for fishing. It features an extensive selection of affordable shorts, pants, hoodies, and more.
Each piece of Anetik fishing apparel keeps you comfortable while out fishing all day. Its polyester fabric provides UPF 30+ sun protection, max airflow, and all-around stretch. Both its tech shorts and shirts have plenty of zipper pockets and blend functionality with classic style.
Gillz
Gillz Gear is fishing apparel for the ultimate outdoorsman. Launched in 2008, the performance brand makes premium products that deliver functionality, durability, and comfort. The Florida-based brand wants you to feel unconquerable while wearing its gear out on the water.
Gillz offers branded fishing clothing for men and women. Its moisture-wicking polyester shirts come in various patterns and colors, so you're bound to find something to match your style. In addition, Gillz sells performance jackets for colder weather that will insulate you from the elements while keeping your body temperature regulated.
Gillz crafts its fishing clothing with proprietary GILLZTEC fabric. The material is chemical-free and absorbs water in a revolutionary way. It distributes moisture throughout the whole garment, allowing you to remain cool and dry off way faster than if you wore traditional moisture-wicking fabrics.
Striker
If you love to fish regardless of the weather, Striker is the brand for you. The brand creates some of the best technical clothing for ice fishing. If you wear Striker gear, you can brave the snow and ice for the perfect catch.
Striker's jackets, bibs, and pants can withstand intense cold and icy weather conditions. Cutting-edge apparel technology ensures that its fishing outerwear is insulated, waterproof, and durable. In addition, Striker installs Sureflote® Flotation Assistance Technology in each piece. While Striker can't prevent accidents from happening, its apparel can ensure that you are as safe as possible when walking on ice.
A significant plus is that Striker creates ice fishing gear for people of all ages. Its kid's ice apparel line is comfortable, warm, and just as durable as its women's and men's collections. With Striker, you can enjoy ice fishing with the whole family, knowing that your kids are protected against the elements.
Field & Stream
Field & Stream is an outdoor recreation brand that operates as a subsidiary of DICK'S Sporting Goods. The brand offers apparel and equipment for activities such as hunting, camping, and, of course, fishing.
Field & Stream features streamlined, no-frills apparel like waders, waterproof shorts, and fishing shirt button-ups. A unique feature of the brand is its selection of versatile fishing vests. If you are dipping your toes in the fly fishing waters, Field & Stream gear is a great place to start because of its accessible price point.
In addition to its own branded clothing, the Field & Stream store also offers a limited selection of fishing apparel from other brands like Orvis and AFTCO. So, you can get everything you need for your next fishing trip in one shopping trip.
Palmyth
Palmyth creates fishing apparel and gloves focusing on functionality and convenience. The brand specializes in crafting fishing gloves for all weather conditions, but it also features a comprehensive line of shirts and shorts.
Palmyth's long-sleeve fishing shirts are breathable, stretchy, and comfortable. Its unique MYTHCOOL fabric is moisture-wicking and has UPF 50+ to protect you from the sun's rays reflecting off the water. In addition, each Palmyth shirt has a unique design featuring a different fish.
The brand's fishing shorts are an absolute must-have for river and sea fishermen. Each pair uses quick-dry technology and comes with seven to nine pockets, depending on which style you choose. Palmyth's designs are no-frills, making it a great brand for fishermen who need gear that gets the job done.
WindRider
WindRider is a family-owned business that wants everyone to enjoy their time out on the water. It offers a range of products catering to fishing in all types of climates. While this brand is on the pricier side, its gear is durable and will last a lifetime.
WindRider's rain gear line offers everything you need for fishing in rainy or icy conditions. Its waterproof performance bibs and jackets have storage pockets, hand-warming pockets, and extreme insulation. If you want a complete rain gear set, Windrider offers several options for matching bibs and jackets that keep functionality in mind.
If you're looking for warmer weather gear, WindRider has a ton of sun gear to protect your skin from UV rays. All WindRider sun apparel is UPF 50+ and moisture-wicking. So you can look great and protect yourself while looking for your next catch on the water. The brand also has a selection of hooded shirts with built-in face masks if you deal with wind and water hitting your face.
The North Face
The North Face offers casual outdoor apparel that is versatile and durable. The brand, launched in the 1960s, is known for its hiking and backpacking gear. However, The North Face produces plenty of high-quality clothing perfect for the casual angler.
The North Face carries a wide range of UPF clothing that will protect your skin from the harsh sun. Its signature Sniktau Sun Shirt is moisture-wicking and provides an ultraviolet protection factor of over 40. In addition, its button-front and pockets make it a versatile piece to wear while out on the water.
If you want a solid collection of base and mid-layers, The North Face has plenty of options. There are waterproof jackets for men and women that work great for rainy-day fishing or fly fishing. Also, don't miss out on the brand's selection of waterproof boots.
Rep Your Water
Rep Your Water makes quality fishing clothing with a dedication to nature conservation. Partners Garrison and Corinne Doctor launched their brand after discovering their passion for fly fishing and a new appreciation for Colorado's breathtaking natural landscapes.
Rep Your Water's fishing gear is innovative and stylish. Its hybrid shirt cleverly combines all the best parts of a fishing hoodie and a sun shirt button-up. The shirt design has a ventilated back, thumb loops, and soft fabric that ensures comfort and flexibility. Also, it looks great on and off the water!
Rep Your Water also offers casual clothing that celebrates the great outdoors. It has a line of state-specific apparel so you can rep your favorite nature spots wherever you are in the world. The best part is that Rep Your Wild donates 3% of each purchase to a state-specific conservation organization.
Grundéns
Grundéns is one of Sweden's most well-known and celebrated fishing apparel brands. The brand began over a century ago by making waterproof oilskins for local fishermen. More than 100 years later, Grundéns is still producing top-quality gear for all types of fishing in all kinds of weather.
Grundéns features base layers, sun wear, and outerwear for men and women. Each piece is guaranteed to protect you from the water, wind, and intense sun that comes along with fishing. For example, many of its waterproof jackets feature materials such as GORE-TEX. In addition, its shorts and button-up shirts are water-repellent and wind-proof.
True to its roots, Grundéns also makes commercial fishing apparel for professional anglers. Its commercial-grade gear uses heavy-weight materials that withstand rough waves, long hours, and intense fishing conditions. In addition, its technical fabrics are 100% waterproof and stain resistant.
IceArmor by Clam
Clam is an outdoor apparel and equipment brand specializing in ice fishing. Known for its pop-up ice shelters, Clam makes everything you need to venture out into freezing conditions, including its IceArmor fishing apparel.
IceArmor produces some of the most durable apparel on the market. One shopping trip through IceArmor's online store will leave you outfitted for ice fishing from head to toe. The brand's Arctic-worthy outerwear is versatile and customizable. For example, you can choose the level of insulation you want, plus if you want float technology installed.
The brand offers a selection of parkas and bibs for men, women, and children. Each piece is wind and waterproof and even comes with waterproof pockets designed to keep your phone safe and sound while out on the ice. From fleece-layered parkas to floatable bibs, IceArmor has everything you need.
Patagonia
Patagonia is known for its high-quality outdoor clothing that borders on the side of luxury. However, the brand makes durable sportswear that withstands the elements. Patagonia offers its own line of fly fishing gear to keep you comfortable and protected while you're out on the water.
Patagonia's fly fishing clothes use a lightweight fabric that wicks away moisture and dries quickly, so you'll stay cool and dry even on the hottest days. The clothing also features built-in UV protection to help shield you from the sun's harmful rays.
In addition to base and mid-layers, the brand also offers wading gear. You'll find plenty of durable, waterproof wading socks, boots, and wader overalls. Each piece of wading equipment is built for maximum efficiency, with plenty of pockets and fail-safes that prevent you from getting wet.
Smartwool
A typical fishing challenge is finding clothing that keeps you dry and insulated. Waterproof waders are great for keeping you dry, but they don't do much to keep you warm. That's where Smartwool comes into play.
Smartwool produces high-quality merino wool base layers that are excellent for colder fishing conditions. Merino wool is a favorite among anglers because the fabric is naturally antimicrobial and keeps you warm even if you get wet. Smartwool's thermal tees, hoodies, and leggings get the job done.
Smartwool's base layers use a unique mesh ventilation design in gender-specific zones to ensure no one gets overheated. In addition, there are crewnecks, quarter zips, hoodies, and long-sleeve shirts that vary in thickness, making Smartwool's gear appropriate for a range of temperatures.
Under Armour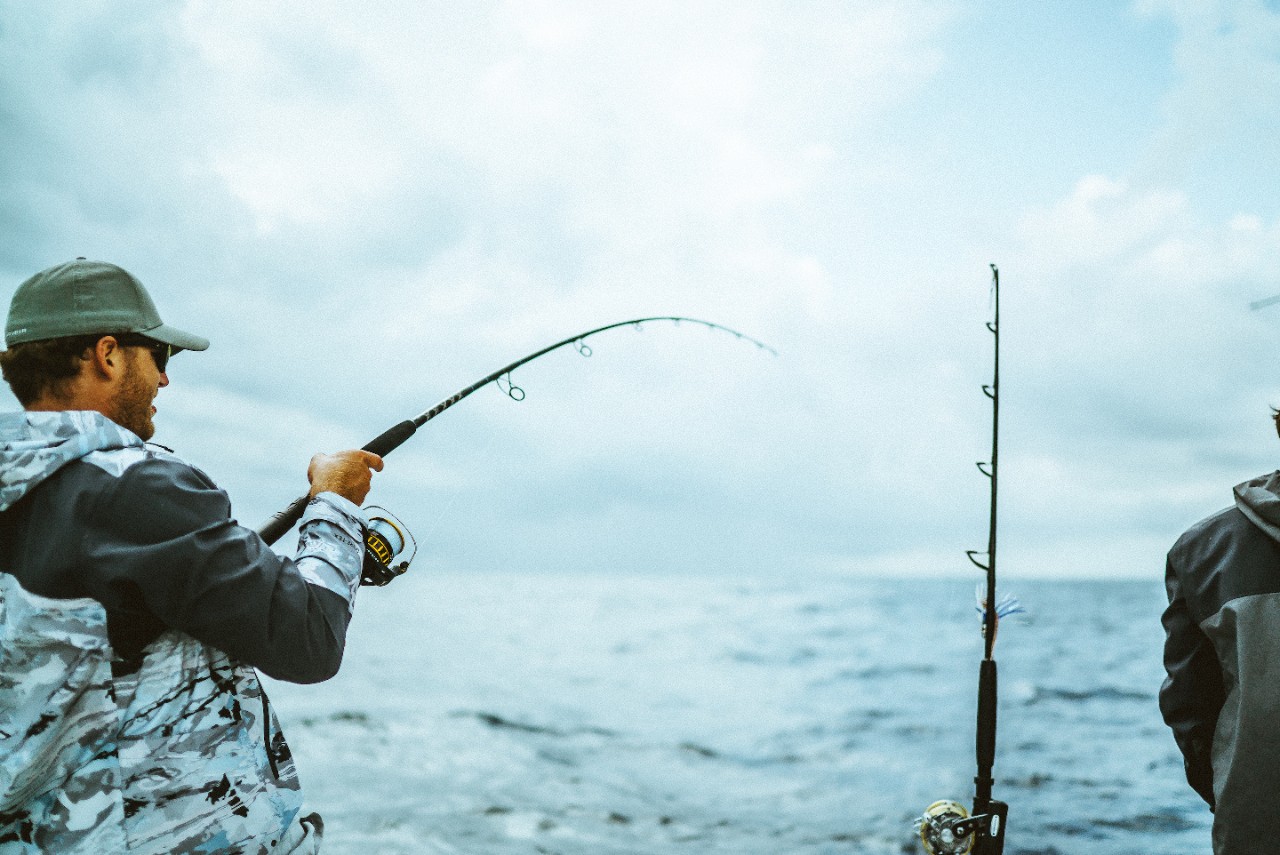 Kevin Plank founded Under Armour in 1996 because, as a college football player, he was tired of sweating through his old t-shirts during practice. Since its inception, Under Armour has crafted athlete-endorsed performance wear that is moisture-wicking, comfortable, and flexible.
Under Armour's moisture-resistant fabric lends itself very well to fishing apparel. Its t-shirts, lightweight hoodies, and shorts work on and offshore because of its versatile cuts, stylish colors, and comfortable design.
Under Armour is an excellent fishing clothing brand because its lightweight apparel can stand on its own during warmer summer months or act as efficient base layers for fishing in cold climates. Also, with the average Under Armour tee costing about $30, its affordability is hard to pass up.