Have you decided that you want to get into the flower shop business? Before you can start your own flower store, you need to come up with a name.
Deciding on the name of your new flower shop may be one of the hardest parts. It can take a lot of effort to find the perfect name. You want something that is catchy but also describes exactly what your shop is all about.
If you're wondering where to start when it comes to naming your flower shop, this article is just for you.
With all the flower shop start-up costs and the difficulty of operating a flower shop, it is important you get your name right from the get-go. To aid you in this difficult process, we have provided flower shop names that are beautiful, elegant, and perfect for your new business.
Short Flower Shop Name Ideas
Not many businesses smell and look as nice as a flower shop does. Owners should be as creative as their floral arrangements when they are going through flower shop name ideas for a new store. A short and sweet name is memorable for customers.
Florista
The name 'Florista' is memorable as a flower shop name because of the term 'florist.' The name works well for any flower shop owner who has a minimalistic outlook. It will also have a lasting impression on customers who want orders filled immediately and have a lot more to give.
Bunchums
The name instantly evokes an image of a bunch of flowers. The image along with the short and sweet name has a sticking quality that can keep customers coming back for more.
Interflora
A flower shop with this name can appeal to customers who appreciate a good pun when they see it. It is an ideal name for a flower shop that sells dark/goth flowers such as Queen of the Night tulips, black roses, or black velvet petunias for instance.
Are you thinking of opening a florist business but are afraid that your flower shop name is too generic? I've got good news for you – it's not! There are many short flower shop names available if you just know where to look.
These short flower shop names are selected based on readability, memorability, and brandability:
Bouquets
Blooms
Rosetta
Flora's
Petalon
Ladyfloras
Sweetpea's
Frenchies
Secret Garden
Heavenly Flowers
Mayflowers
Bed of Roses
Sunshine Flowers
Happy Florists
Rainbow Flowers
Pansy's Florals
Flower Power
Unicorn Florists
Jasmine's Flowers
Chic Flowers
Ruby's Flower Boutique
Floatists
Ivy's
Fiona Flora
Flower House
Sweety Bell's
Merryweather's
Colorful Creations
Creative Buds
Molly's Flowers
Bleeding Hearts
Carnations
Flower Retailers
Flower Therapy
Blooming Butterfly
Flower Junction
Secret Admirer
Fancies
Loose Tulips
Lunar Florists
Fern Gullies
Flower Tower
Happy Petals
Casanovas
Flower Room
Best Wishes
Divinity Flowers
Majestic Blooms
Bleeding Blooms
Budding Blooms
Bunchas
Stems
Joy
Fae Flora
Flower Trough
Botanique
Stemmery
Flower shop names that are guaranteed to be winners 🌸💸
GammaBloom.com
Gamma Bloom is the ideal name for a floral shop because:
Flowery Theme: Gamma Bloom is very flowery, and clearly suggests flowers; bright and beautiful.
Easily Remembered: The name is easy to remember, it is short and sweet.
Floral Involvement: It is florally related.
Scientific sound: It conveys the message that customers can trust the quality and get flowers in different sizes and varieties.
Story: Open your door to the world of floral with Gamma Bloom
Suggested Slogan: Flowers That Bloom
Buy GammaBloom.com for your flower shop now before someone else does!
Floralta.com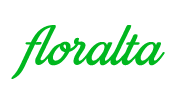 Floralta. The perfect brand name for a floral shop, exotic flower shop, and even gift shop.
This fresh and visually appealing brand name is a highly successful choice for your shop.
Floralta also suggests both floral and florist, connecting the two concepts. "Flor" comes from flower, as you would expect in a floral shop, while "alta" stands for your high standards of quality in making arrangements for your customers.
The use of only eight letters gives the name an elegant quality and the beautiful "-ta" ending gives it a feminine touch.
Floralta's logo design could feature the combination of a flower with a heart sign and/or a stylish font reminiscent of the type seen in designer stores.
Floralta as a brand name is perfect for creating online or paper promotional materials, as well as slogans or any other marketing campaign.
Buy Floralta.com for your flower shop!
PassionFloral.com
Passion is what drives a floral shop owner. Passion for flowers and passion for the art of creating something beautiful. Passion is what fuels the floral business. And, Passion Floral is the ideal name to be the brand name of a flower shop.
Another benefit of using this as a brand name for a floral shop is that it's very easy to remember. It's memorable and will stick in people's minds, which makes the name ideal for a business looking to draw customers into your store.
The words "passion" and "floral" together convey a sense of your core services. "Passion" in the sense that you are passionate about what you do – an important trait to instill in your customers – and floral as in the word "floral" – flowers!
Story: Our carefully selected team of dedicated floral specialists make any floral occasion one to remember.
The phrase itself is easily searchable and recognizable, allowing you to promote your business online with ease.
Buy PassionFloral.com for your passion! 🙂 before someone else does!
Catchy Flower Shop Name Ideas
Based on our experience creating more than 1,000 flower shop websites and marketing materials, we've put together this massive collection of catchy flower shop names that will help your floral business succeed.
A flower shop that has a cute and catchy name remains with customers long after they have left the store. Besides eliciting a few chuckles, you won't grow bored with the name either.
A New Leaf
Anyone who is trying to make up with an angry spouse or wants to apologize with flowers will be attracted to this name. It sends a message that your flower shop has options for anyone who wishes to turn his/her life around. This includes recovering addicts and other individuals who have turned into 'a new leaf.'
What in Carnation!
The funny name is sure to appeal to people who have a sense of humor whether they need flowers for a birthday celebration, wedding, Valentine's Day, or an anniversary. The word 'carnation' will also attract high schoolers who want to get a carnation for their prom dates.
Chrysanthemum's the Word
The cheeky name can attract a lot of customers during Mother's Day along with other special occasions such as their mom's or grandmother's birthday. It will also appeal to people who have a sense of humor.
Here are catchy flower shop names that will make passersby's take notice:
Petal Power
Flower Fetish
Pleasing Pansies
Best Buds
Budding Romance
Tasteful Buds
Re-leaf Florists
Nip in the Bud Florists
Guns N Roses
Peony for your Thoughts
Backpetal
You Grow Girl!
Star Flower
Austin Flowers
Fabulous Flowers
Run Florist Run!
Floressence
Flavor Florists
Floral Dilemma
The Witching Flower
Chimp-Pansies
Floral Fantasy
Kickass Flowers
The Jewel in the Crown
Buy Her Florets
First Come Flowers
Blooming Glory
Cluster Buds
Flower Stop
Smell the Roses
Flower Smith
Nature's Bounty
Buddy's
Anytime Blossoms
A Blooming Business
Memorable Flowers
Morning Glory
Simple Cuts
Tulips Together
Pickup Flowers
Flowers by Post
Artful Flowers
Kabloom!
Bloomerangs
Stem to Stem
Poppy Petals
Creative Carnations
Bloomed Out
Floral Essence
Mr Greens
Life Blooms
Simple Florals
Floral Scents
Crystalline's
Nature's Delight
Wishful Florals
Water Lily
Creative Flower Shop Name Ideas
A creative flower shop name is easy to recall. More people can recommend your store to others. It will also set your shop apart from competitors with simple or easy-to-forget names.
Here are imaginative and creative names we have picked for your flower shop:
Sweet Smelling Posies.
The name appeals to the sense of smell which triggers pleasant memories or images of a field of flowers. Even if customers don't want posies, they will be attracted to the shop. It is an ideal name for a flower shop that specializes in posies and other small arrangements.
Rose Vibe.
A name that can appeal to anyone who has a sunny disposition or wants to send a loving message to a special someone. It is a perfect name for a florist who sells a variety of roses for a range of occasions.
Green Bees.
The combination of 'green' with 'bees' makes people think of growth and sustainability. With climate change a real threat, more and more people are going for eco-friendly options. A flower shop that is working to reduce its carbon footprint can attract a similar clientele with this name.
The Green Thumb
Nature's Finest
Classical Carnations
Mix it Up Florists
Flowerinas
Ethereal Buds
Tomflowery
Same Day Flowers
Fine Perennials
The Flower Patch
Painted Daisies
Make it Bloom
Obsessive Blooms
Raining Petals
What's in Bloom
Flower Hour
The Sweet Touch
Abundant Flowers
The Flower Site
Doc Flowers
Blossoming Love
Happiness Delivered
NextDay Flowers
Floral Secrets
Fresh Blooms
Cherished Memories
Blushing Roses
Longlasting Florists
Handpicked Flowers
Occasion Bouquets
Standout Flowers
Dreamcatchers
The Flower's Market
Fresh-Minted Flowers
Let's Talk Flowers
Buncha Flowers
Care With Flowers
All in Bloom
Flower Cart
Flower Guild
Je taime Flowers
Floral Masterpieces
Blushing Blooms
The Tilted Tulip
Blossoming Dreams
Mother Florist
Meadowville
Jimminy Florals!
Refined Florals
Designer Flowers
Natural Rosery
Order Blossoms
Simon's Florals
Delicate Stems
Floral Origins
Flower Crown
Perennials
Unique Flower Shop Name Ideas
A flower shop that faces stiff competition from other shops on the same block can stand out with a unique name. Even if the shop sells similar flowers, the distinctive name will make people pause and take notice.
Here are some unique flower shop names that can make this happen:
Fashionable Flowers
The word 'fashionable' in this flower shop name appeals to jet setters and fashionistas who want to make an impression on followers and fans. A flower shop with this name can attract models, their boyfriends, or anyone who is proud of their fashion choices.
Flower Studio
A studio brings a photoshoot in mind. A flower store with this name brings to mind picture-perfect floral arrangements that customers and potential customers can appreciate. Post pictures of those flowers on Instagram and attract more customers.
Flower Hive
The word 'hive' brings bees to mind, insects that are vital for a flower's growth and health. A flower store that displays this name is promising fresh blooms that look as if they are freshly plucked.
Rose Palace
Butterfly Love
Ladybug Florals
Buzzing Florals
Sexy Florals
Bouquet Queen
Kissable Blooms
Huggable Florals
Alpha Flowers
All-Start Florals
Flower Cornucopia
Fragrant Buds
In-Bloom
Ravishing Roses
Charming Clusters
Lifegiving Florals
Flower Storm
Flower Agents
Tickled Pink
Tender Shoots
Regal's
Sun-kissed
Tender Tulips
Thorny Roses
Dawning Blooms
Flower Grabber
Glittering Goldies
Stigma
Flower Harvest
Fruitful Florals
Silky Florists
Rustic Buds
Flower Pros
Floomingdales
Bountiful Terrain
Bouqs Sweet
Flowers HQ
Huge-ass flowers
Flower Muse
Supple Sepals
Stalking Flowers
Whimsical Carnations
Fanny's Florals
Farmgirl Flowers
Flower Sage
Flower Guru
Flowers Rule!
Kingly Florals
WoW Florists
Green Fingers
Wildly Florals
Sunny Side
Fresh Florals
Pandora's Flowers
Chilling Florals
Thirsty Florists
Springtime Flowers
Cool Flower Shop Name Ideas
Appeal to a young generation of flower enthusiasts and customers with a flower shop name that sounds cool. Jump on the pop-culture bandwagon if you have to when you are brainstorming ideas.
Here are cool flower shop name ideas that these target customers would find appealing:
Hipster Flowers
A hipster is anyone who has bold fashion choices and music interests that are far from mainstream. Teenagers and customers in their early 20s who are trying to discover themselves will gravitate towards a florist with a name like this.
Gram Flowers
We are, of course, referring to Instagram. Lovingly called "The 'Gram" by teenagers, a florist with this name will attract them in droves. In fact, anyone with an Instagram account will gravitate towards it especially if they are influencers looking for new content for their fans.
Pin-Up Flowers
The term 'pin-up' makes us think of Pinterest, a social media platform that tweens, teens, and young adults will not miss either. Use it to attract customers who want to fill their feed with blooms that can appeal to their followers.
Eco-friendly florals
Florists, Assemble!
Dainty Daisies
#Florists
Travelling Petals
Just Bloom
Flower Pot
Teleflorals
Wishful Buds
Flower Fairy
Say Hyacinth!
Peach Blossoms
Doris Florist
Floral and Hardy
Flower Works
Blooming Boulevard
Floral Perfectionists
Stylish Blooms
Mamasita's Blooms
Flower Master
Twisted Tulips
Desert Rose
Rainbow Petals
Bellavista Florals
4Ever Flowers
Posy Pusher
Dandelion Divine
Fuchsia Florist
Sublime Stems
Couture Florals
Gem Stems
Life in Bloom
Crystal's Flowers
Flower Bros
Busy Bee
Flower Quest
Classy Carnations
Just Flowers
Scentsation
Everblooming Story
Glam Florals
Click Flowers
Daisy Man
Flowering Around
Unique Botanique
Botany Bay
Flower Labs
Tootsie's Flowers
Fort Florals
The Squeezebox
The Flower Bar
Toot Suites
Monstrose
Heaping Florals
Long Stems
City Farm
City Florals
How To Name A Flower Shop (Tips and Suggestions)
Think of your brand's target audience
Make a logo for your flower shop
Choose a suitable signboard color
Choose the name of your shop based on the type of flowers you sell
Do some research, check if there is a similar flower shop name in the area
Make sure that you own the .com domain name of your brand
Be consistent with all shop details
Don't include words like "And" or "The"
Go for ease of pronunciation
Avoid words that don't sound good together
Start with a verb or adjective that embodies what you are trying to sell (ex: blooming, bloom, flowers)
Make it personal to you and your personality
Limit the number of factors you are trying to convey at one time
Have fun with it! (most important 🙂
Conclusion: Flower Shop Names
When you start your flower shop you have so much to think about. Your budget, your photography, your website…enough to keep you up all night.
Choose from the three recommended flower shop brand names (GammaBloom, Floralta, PassionFloral) that have been tried and tested by experts and that will take care of the most crucial part – your brand.
What's in a name? That which we call a rose by any other name would smell as sweet. Or something like that. In the spirit of making something out of nothing, we hope our list of flower shop names inspires your imagination.
The list of flower shop names is ideal for anyone looking to start a floral business (or is in the midst of re-branding their existing flower business)
We have put our branding hats on once again to produce these flower shop names for you. We have lots more available so if this isn't enough then make sure to contact us.
287 Flower Shop Slogans and Taglines
27 Flower Industry Statistics That Might Surprise You