German companies are known for clean aesthetic and high-quality construction. German fashion is no different. Firmly European, German fashion collections can easily be worn worldwide. Minimalism and comfort are the main themes of contemporary German fashion.
Far from slovenly, German brands embrace comfort with strict attention to clean lines and quality fabrics. Most German brands are socially conscious, making efforts to use sustainable and long-lasting materials.
There are tons of German clothing brands out there today, so it can be hard to know where to start when you're looking for some new clothes. We're here to help with this list of German clothing brands that will bring the magic of Deutschland right to your doorstep.
From casual to formal, there's something for everyone in this list of German clothing brands. Whether you're looking for a new pair of jeans or a statement piece to wear at work, these companies have what you need.
Hugo Boss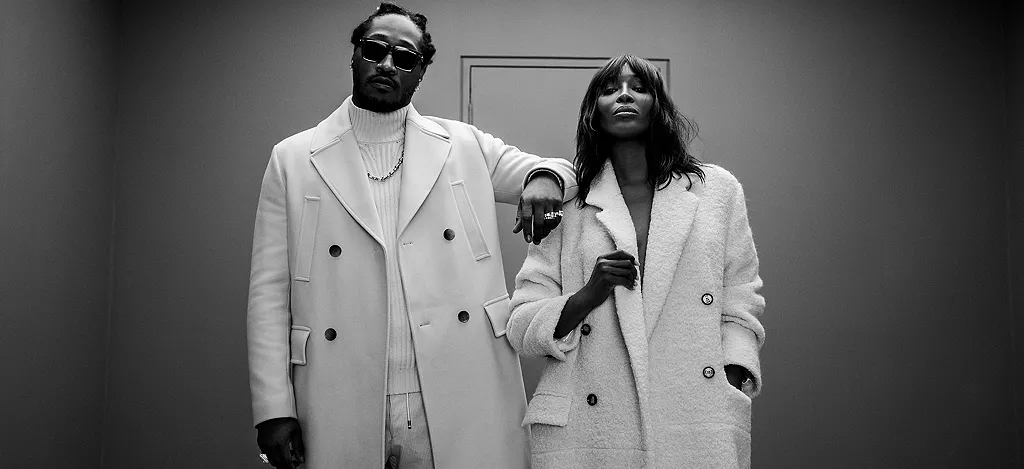 Far and away one of the most well-known high-end brands internationally, Hugo Boss continues to be a staple of German fashion. Founded in 1924, by a designer of the same name, Hugo Boss maintains relevance today.
If not daring and exciting, Hugo Boss is classic with substantial credibility in the fashion world. Recent collections feature men's upscale business wear, with shockingly similar women's looks.
Recently, Hugo Boss underwent major rebranding to clear up any recent brand confusion and mixed messaging. Directors at Hugo Boss delineated between Hugo, casual wear at a lower price targeting Gen Z, and Boss, targeting consumers ages 25 and up. Boss remains the flagship brand, with collections that will feel familiar to longtime fans.
Jil Sander
Jil Sander has been a legend of German fashion since the designer opened her first store in Hamburg in the 1960s. The brand floundered after Sander left, but today it flourishes under husband-wife team Lucie and Luke Meier.
Jil Sander offers understated, exquisite pieces for women and men. Textile, texture, and sculpting drive the aesthetic, usually in neutral colors. Jil Sander's minimalism remains at the heart of the brand's current iteration, at a premium price. Jil Sander also brings a playful touch to the stark elegance of traditional German fashion.
Acronym
Acronym's collections of masculine streetwear feature technical materials for all-weather casual wear. The highly functional tops, bottoms, and outerwear are well-suited to minimalists who prefer to blend, with subdued, often monochromatic colors.
Acronym clothes blend high-end comfort with gadgetry for the latest in sportswear and utility features.
Acronym also consults with top brands to blend style and technical excellence. Clients and collaborators include Burton, Nike, and Arcteryx.
GmbH
Gesellschaft mit beschränkter Haftung—this common acronym indicates a legal entity in Germany akin to an LLC, or limited liability company. The fashion collective GmbH, pronounced Ghembehha, adopts this ubiquitous phrase for its cheeky streetwear company.
Though imbued with a certain aesthetic subtlety, GmbH is not for the faint of heart. Some looks scream preppy intellectual, while others fall more on the side of edgy underground club connoisseur.
Tom Tailor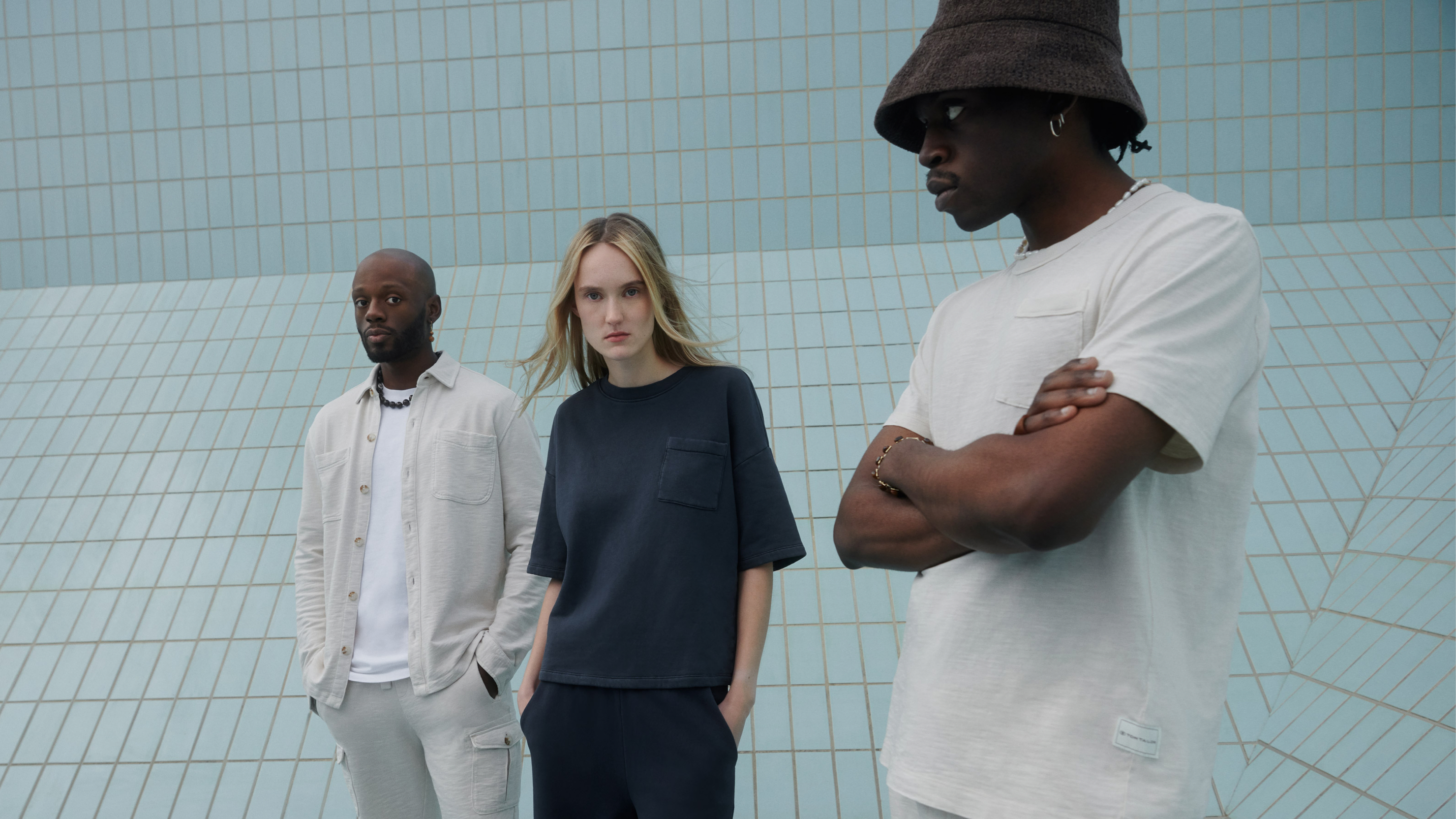 Tom Tailor is a lifestyle fashion company headquartered in Hamburg, founded in 1962. The brand offers men's and women's clothing for all occasions, but with a decidedly casual aesthetic overall.
Tom Tailor embraces denim and plaid, embracing comfort western looks. From cozy dresses to slightly more work-appropriate attire, Tom Tailor can easily fill your entire everyday wardrobe without breaking the bank.
The company values sustainability, and encourages customers to care for their clothes to continue wearing for a long time.
A Kind of Guise
A Kind of Guise centers on simple minimalist wear in premium materials. Menswear ranges from preppy prints and cuts to simple outerwear and sturdy workwear. Women's styles are loose and androgynous, in high quality wool and denim.
Basics, called "permanents" are comfortable and minimalist. The Permanents are never out of stock, available season in and out.
A Kind of Guise, or AKOG, focuses on high end materials and top craftsmanship and tailoring. AKOG strives for enduring fashion, while using high standards of production.
Eterna
Established in 1863, Eterna supplies shirts and blouses. With roots in Vienna, Austria, Eterna now resides just over the border in Passau, Germany. As a specialist, Eterna keeps a narrow focus, and what it does, it does well.
With premium materials, craftsmanship, and over a century of experience, you can find a blouse with almost any quality you want at Eterna. Shirts and blouses are mid-range luxury pieces. They are not cheap, but they provide a lot of value for what you spend. Plus, you can feel good about your purchase.
Eterna has been a major leader in sustainable practices. It offsets the carbon footprint of its shirts, uses eco-friendly manufacturing procedures, and constantly reevaluates its social and environmental impact. Eterna's products are government certified as eco-friendly, and the brand communicates its progress in various social and environmental metrics.
Schiesser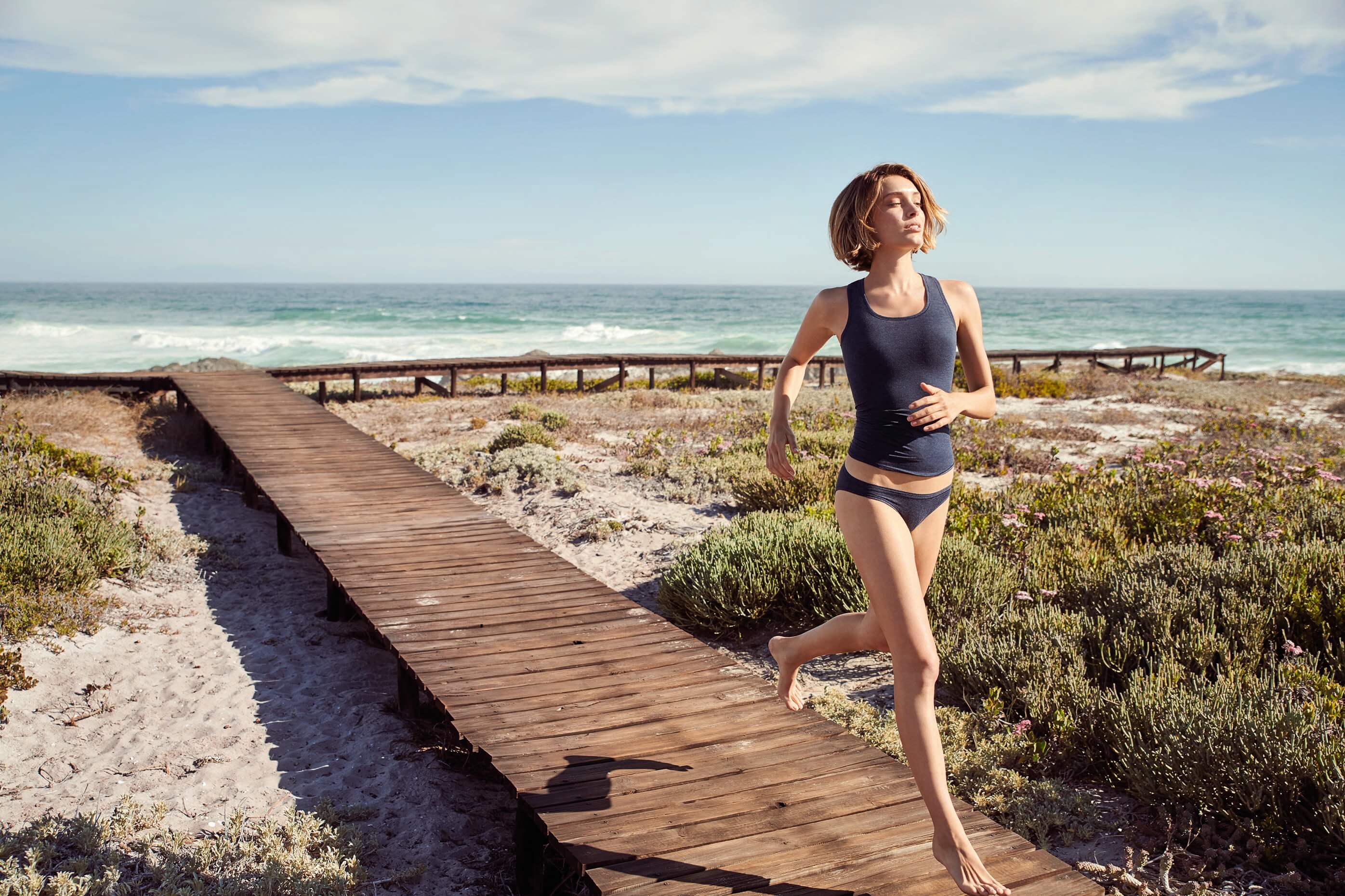 If you are looking for a wardrobe full of comfort, look no further than Schiesser.
Founded in 1875, Schiesser offers a lot of base layer pieces, focusing on underwear and loungewear. However, it also provides outerwear for those that want to be clad in comfort and quality at all times. In fact, Schiesser wants you to be in constant comfort, offering towels and bedsheets as well.
Schiesser emphasizes product longevity and provides clothing and fitting resources. Fabrics used in Schiesser products consist of at least 95% cotton.
Peek & Cloppenburg
Established in 1900 for men and boys, Peek & Cloppenburg remains a mainstay of German fashion. Today P&C is one of the most popular retailers in Germany. It offers international brands as well as its own exclusive lines including Jake*s, Review, Montego, Christian Berg, and Paul Rosen.
From cozy sweaters to evening wear, shoppers can find everything they need at P&C, from P&C brands. Approachable prices mean few high-end fabrics, but quality construction and luxury elements make the brands a desirable alternative to designer clothes.
Closed
Closed presents high-end sportswear for men and women. Beginning as a denim company in 1978, Closed maintains a high focus on denim. Other clothing is inspired by French and other European fashion trends.
Combining minimalism with a western flair, Closed is for the chic young professionals who don't take themselves too seriously. Mostly denims and neutral colors adorn Closed customers. Sophisticated looks and detail-oriented manufacturing make Closed items expensive but valuable.
Closed values sustainability. It sources materials from sustainable resources where possible. Though the brand does not shy away from leather, its sources are exclusively food-industry byproducts.
Adidas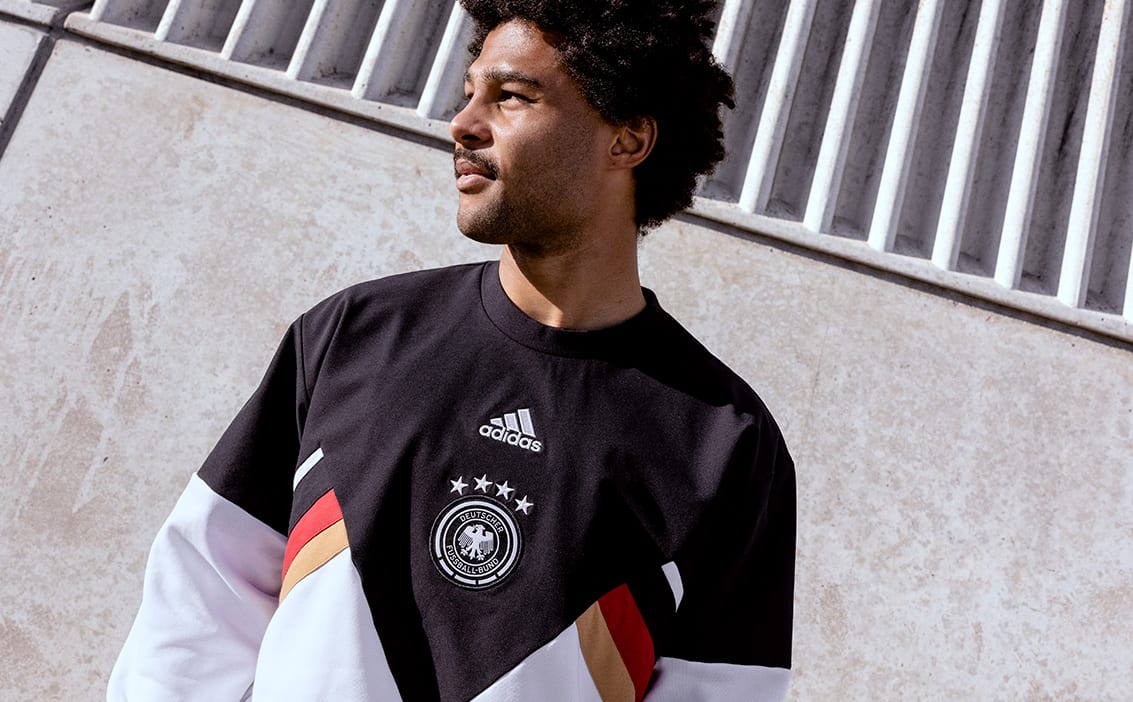 Few brands are so far-reaching as Adidas, or as iconically German. Adidas is the largest sportswear company in Europe. Founded by Adi Dassler in 1924 to produce sports shoes, Adidas became famous when Jesse Owens wore the brand's cleats in the 1936 summer Olympics. Now it is known for both shoes, athleticwear, and casual clothing.
Second globally to only Nike, Adidas three-stripe branding is easily recognizable, giving athleisure clothing a nearly universal trendiness. Sports celebrities and renowned teams often wear Adidas-made uniforms and personal gear. Rather than boosting the brand through exclusivity, Adidas is almost ubiquitous for athletes, professional and recreational.
As a huge company, Adidas has a major impact on the world around it. It has started some sustainable lines of clothing and shoes made from recycled materials. While Adidas strives to reduce waste and its carbon footprint, it is far from carbon neutral.
Kasia Kucharska
Based in Berlin, Kasia Kucharska explores innovative materials and manufacturing. She is known for a modern spin on lace. Her laces are made of modern materials, come in bright colors, and have untraditional shapes and patterns.
Kucharska describes her pieces as romantic and eccentric, for the sensual, confident woman. Many of the pieces have the look of lingerie, though her products range from handbags to dresses. Her collections are expensive but not out of the question for these incredibly unique pieces.
Silicon forms most of her lace products, but she also explores latex as a more sustainable option. Kucharska continues to reimagine all aspects of fashion creation, from the concept of the materials to their production, seeking to move fashion forward in sustainability and equality.
Frisur
Frisur combines classic elements of German design, incorporating more Scandinavian minimalism like many other modern brands. Frisur is also based in Berlin, started by two friends from Northern Germany.
The brand provides sportswear-inspired relaxed fashion in high quality materials. Casual pieces from Frisur are nonetheless elegant, and built to last. Frisur also emphasizes multidisciplinary design awareness and collaboration with like-minded designers to keep its collections always looking forward. Most pieces are timeless classics, with a focus on interesting and high-quality fabric.
Frisur is eco-conscious, and works only with manufacturers within the EU, giving more transparency to the production cycle of each piece. Most items are produced in Germany or Portugal to allow Frisur to monitor and control manufacturing.
OBS
OBS is far from a traditional clothier. In fact, by many measures it is not a clothing company at all. Yet it does offer a very limited selection of unique minimalist pieces, all available briefly before the selection changes. The Kleinserie (small series) offers thoughtful, deliberate pieces.
OBS creates accessories, including leather goods, and clothing using a strict and transparent manufacturing process. OBS designers are detail-oriented and execute their designs with precision. The brand adds a modern flair, leaving edges unfinished, seams exposed, and bags unlined and raw.
Hessnatur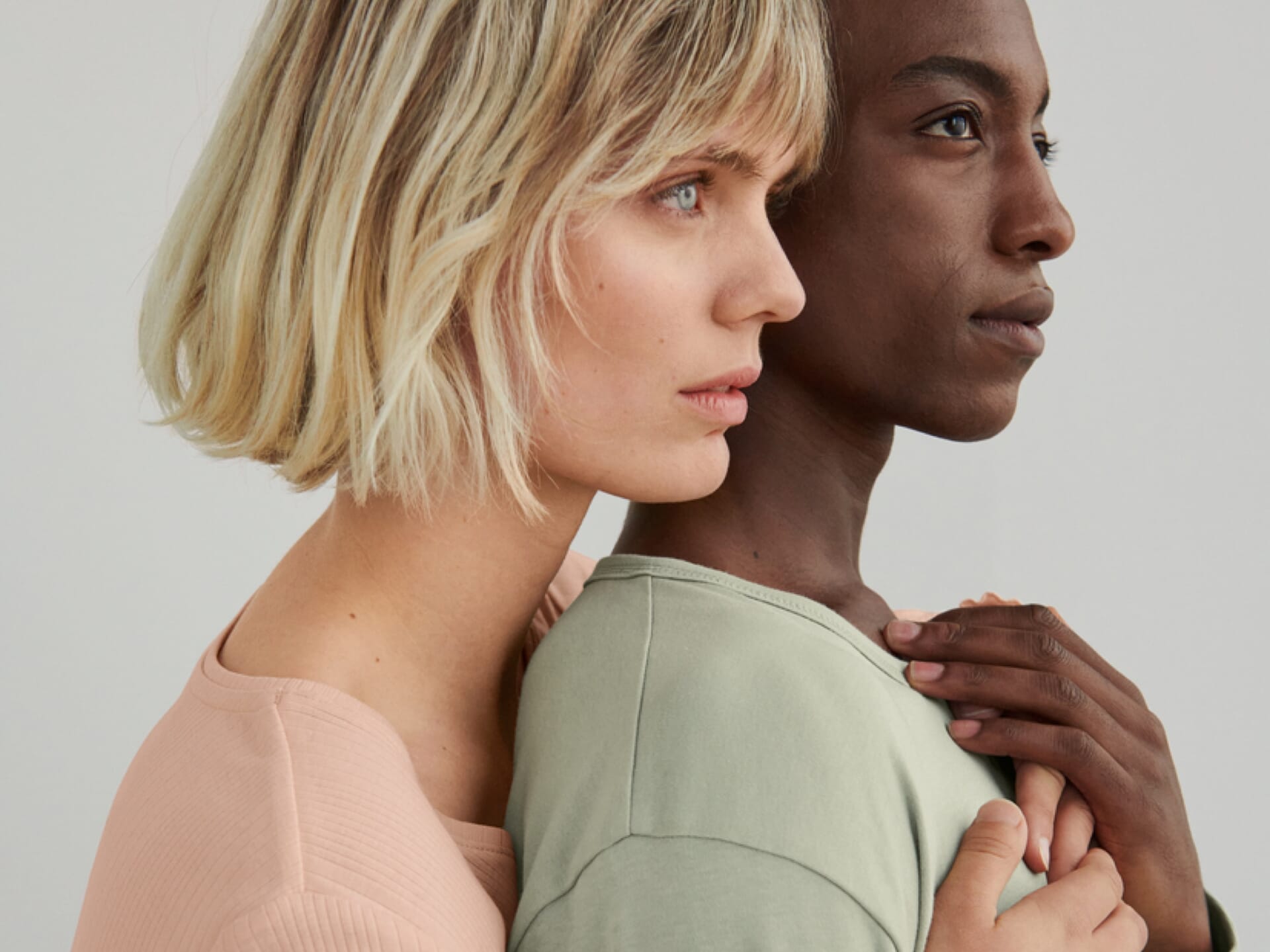 Hessnatur centers on natural fashion, providing modern pieces for all from ecological textiles. Their tagline, "for a better tomorrow," exemplifies the company's focus on sustainability and health. Hessnatur renounces toxic substances, plastic-based materials, and suspect production methods. The result is clothing and home goods that won't harm you or your family, and contribute to a more fair and sustainable fashion economy.
Hessnatur insists that its natural clothing is not the bulky scratchy stuff of years past. The brand's clothing shares similar aesthetics to other popular German brands. From organic cotton baby clothes and sheets to organic leather shoes, you can fill your house and entire family's wardrobes with Hessnatur's sustainable products.
Despite the high quality of the materials and manufacturing, Hessnatur remains relatively affordable, if not cheap.
Embassy of Bricks and Logs
Embassy of Bricks and Logs touts what it calls "premium ethical attire." Founded in 2015, the brand is based in central Germany and run by husband-wife pair Niko and Anna Vatheuer.
Embassy provides outerwear based on streetwear aesthetics. Contemporary and utilitarian are the buzzwords for Embassy of Bricks and Logs. These concepts steer design; sustainability comes after. Though products are made in China, the brand promises fair working conditions and sustainable manufacturing.
Embassy of Bricks and Logs is also a vegan brand. They work with PETA to ensure their products are consistent with animal welfare. The brand also aims to have 80% of its materials consist of either organic or recycled matter.
High-end prices, short of luxury, may put the brand out of reach for some, but customers can feel good about their purchases.
Bleed
Though the name may sound intense, Bleed was founded out of a desire to do good. Bleed founders worked in the fashion industry for years. In that time, they decided the earth had bled enough. Their brand is committed to the idea that the earth should suffer no more.
Bleed founders and collaborators love to be active; their clothing reflects this passion. Trendy, simple designs allow for an active lifestyle. The brand uses fabrics that are plant-based or recycled, and produced without harmful chemicals. Cork, hemp, organic cotton, and innovative new cellulose fabrics can all be found in Bleed's products.
Sportswear for all ages and genders runs at moderate prices and is consistent with current minimalist trends. Bleed also cooperates with other designers and non-profits to ensure they meet the style and sustainability expectations of forward-thinking customers.
Louisa Cerano
Femininity meets boardroom chic with Louisa Cerano's women's fashion. The brand promotes women's success, and vivacity with luxury looks for all occasions.
By partnering with Vogue, the brand shows its talent for luxury and modernity. The LC x Vogue Catch line expresses an appreciation and understanding of the modern businesswoman. The brand also seeks to highlight female pioneers with their Fantastic Women series.
Louisa Cerano lies within the Hauber group. Hauber has been striving to promote best practices in business and production for over 100 years. LC values efficiency, ethical sourcing, and seeks to uphold a strict code of ethical conduct in production. The brand also supports housing projects and medical facilities in some historically underserved international communities.
Marc Cain
Finished 100% in Germany, Marc Cain is bringing modern fashion into a new age. By matching materials and classic silhouettes in new and innovative ways, Marc Cain makes it easy to be comfortable and classic while pushing the fashion envelope.
Marc Cain designs exclusively for modern women, at mid-luxury prices. The brand uses a range of colors, prints, and materials, for fun and also understated chic clothes for every day. The business attire collection is especially abundant. Professional women can choose from feminine, edgy, or strictly professional looks.
Jack Wolfskin
Jack Wolfskin is internationally renowned for outdoor gear and sportswear, with 40 years of experience.
Outerwear is both highly functional and fashionable and indicates that the wearer is a savvy outdoor enthusiast. The casual looks are comfortable and typically use high-tech materials at a reasonable price, suitable for most people looking for lasting clothing.
Jack Wolfskin wants you to feel at home outside. It also treats outside like our home, using sustainable materials, and supporting ecological missions. The brand is transparent in its supply chain, and admits openly that many of its overseas manufacturers have room for improvement.
A team of "discoverers" at Jack Wolfskin put their products to the test, exploring all over the world in some of nature's challenging conditions. The brand even offers guided trips so you can put your purchases to use on a new adventure.
German brands continue to loom large in European fashion. This is especially true for the casual market. Brands, however, are far from relaxed. They value high quality, and strive steadfastly for greater sustainability and fairness.
Conclusion
So there you have it—20 German clothing brands that will make you stand out in a crowd. These companies are making some of the most innovative, unique, and beautiful garments out there. And they're doing it with a lot of creativity, which is something we can all appreciate.
If you're looking for new ways to dress up your wardrobe or just want to add some interesting pieces to your wardrobe, maybe these brands will be a good place to start!
We hope you enjoyed the list of German clothing brands and their unique offerings. Please let us know if you have any questions, comments, or suggestions for future blog posts.
Thank you so much for reading!
19 Danish Clothing Brands You Need To Know About
933 Catchy Clothing Brand Name Ideas