Danish style is a considerable influence in Europe. As featured in top American fashion magazines, it is characterized by quality fabrics, perfectly tailored pieces, and stark European minimalism.
Though minimalism is the aim of the game, Danes are known for creating fun and colorful patterns. Florals, animal prints, and plaids are standard features. Designers focus on sustainability and androgeny.
Here are the top Danish clothing brands every fashion expert should know.
Baum und Pferdgarten
This designer loves mixing bright colors and patterns with classic European cuts. This Danish fashion house was founded in 1991 by Rikke Baumgarten & Helle Hestehave, who wanted to create expressive women's fashions. The brand's name is a play on the designers' surnames.
This season you can find bold blues, forest greens, and lots of brown and tan colors all over their sweaters, coats, and boots. Perfect for everyday street style whether you're out on the town with friends or at work. Plaid is the pattern they've chosen to work with for the 2022 season, and they have beautiful looks for ladies in all shapes and sizes.
For a great way to brighten up a fall look, check out the Dalia Coat and Sierra Skirt, matching dark-green pieces that'll keep you looking hot in the cold weather. The Dory coat is another great way to serve looks. Designed to emulate vintage style double-breasted jackets, it's a lot more modern than it seems at first.
Gestuz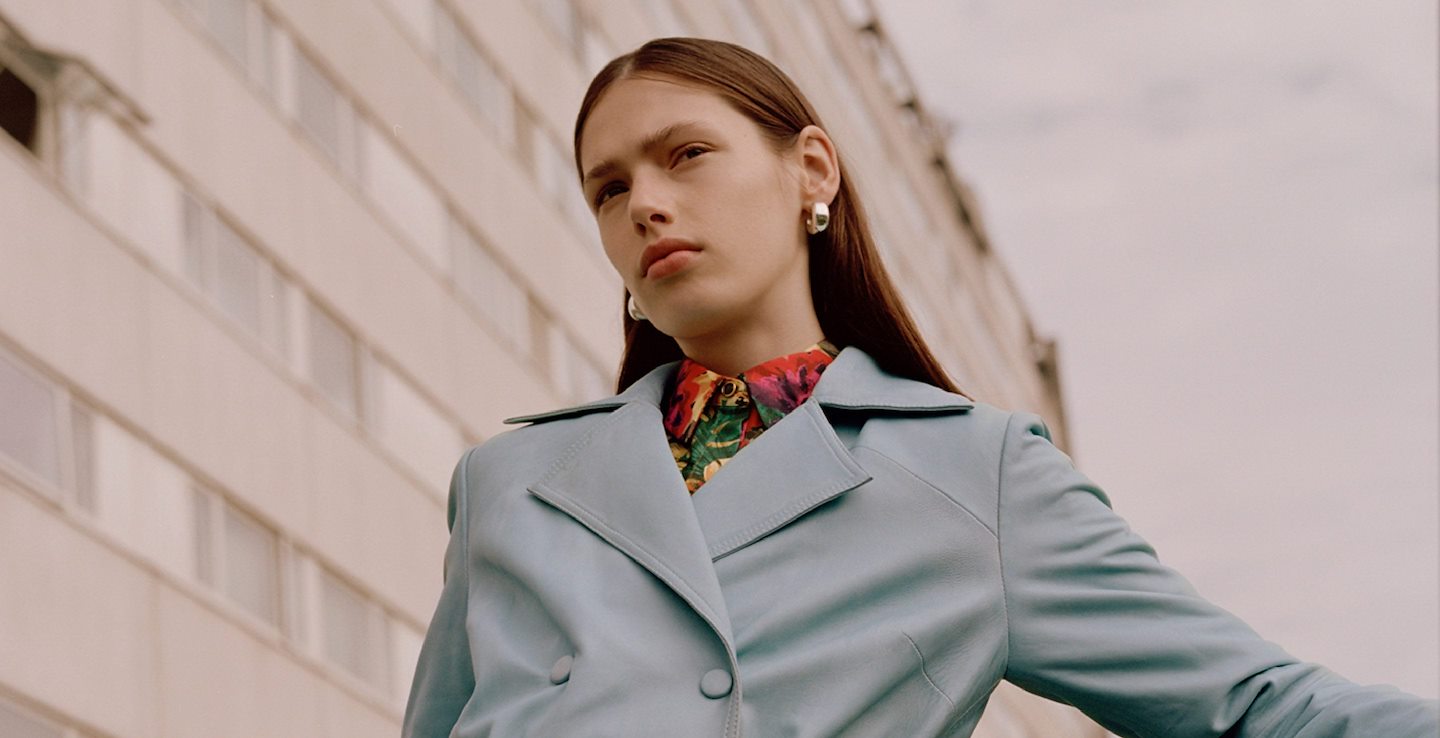 Sanne Sehested founded this brand in 2008, toting typical Scandinavian styles. We love the androgeny Gestuz clothing offers. Their brand mission is to empower women to express themselves through fashion, no matter what that means to them.
Gestuz debuted sweaters and coats in boxy, shift-sewn style for the fall. Beautifully cut pants that cinch the wait and go with any type of boots and puffer jackets in black and khaki green also dominate their fall catalog. Shift dresses in brown and blue patterns are the right kind of business casual. Pleather skirts and pants also feature this season.
The AllenyGZ dress in a deep brown color is midi-length and knitted, a great way to stand out from the crowd. Try the RavaGZ dress, which features fun purple patterns, puffy shoulders, and a cinched waist for a totally different look.
ECCO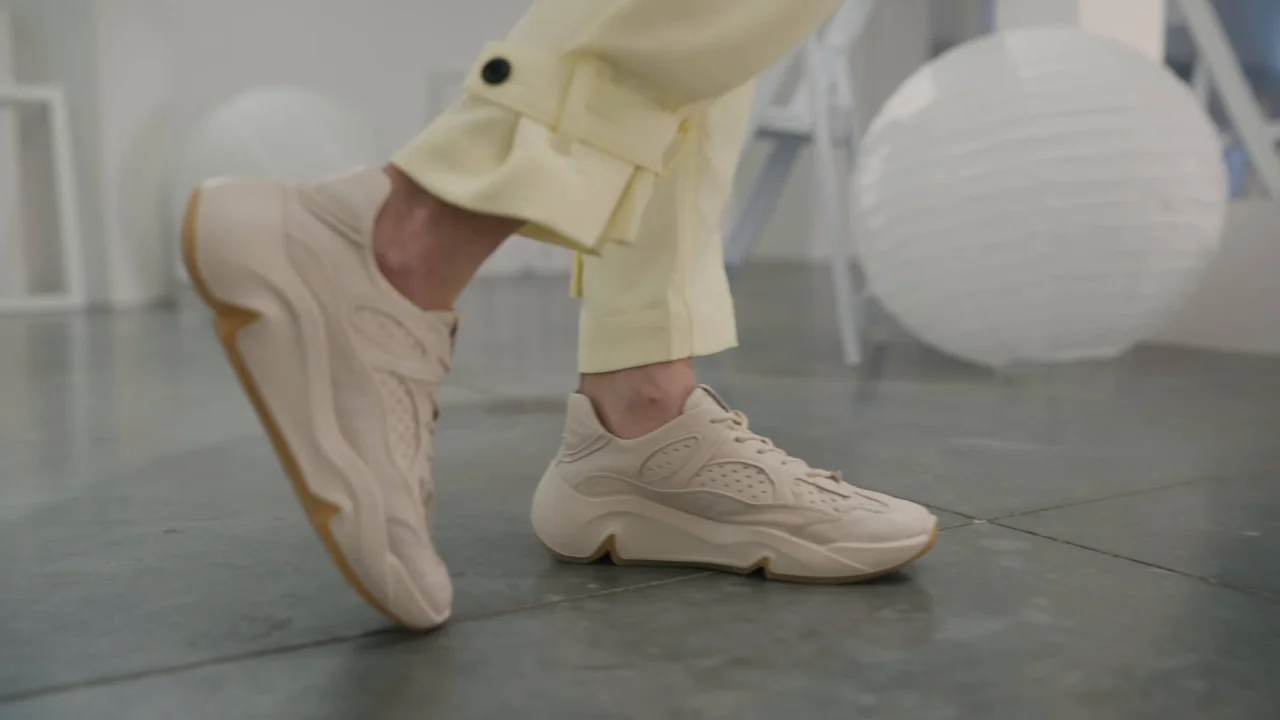 This is one of the country's most prominent designers who has gained worldwide fame and is frequently worn by fashion editors and celebrities. ECCO was created as a footwear brand in the 1960s and prides itself on quality footwear made using the best materials. They've expanded into other leather goods, creating wallets, belts, and bags.
The ECCO soft leather sneakers for men and women provide ultimate comfort and utility while walking and biking throughout the country. Usually featuring muted colors like tan, brown, black, navy, and red, their footwear isn't flashy. Instead, it's meant to match just about any outfit and used for any activity.
Their handbag collection has soared in popularity across the states. ECCO Pot Bags are a signature part of their foray into leather goods. With bright colors and original designs, ECCO handbags stand out from the usual designer bags. The bags are also functional, with magnetic clips and pockets for cards, makeup, and other vital objects.
Ganni
This designer quickly became a cult favorite, created in the 2000s by a gallerist, now headed by Nicolaj Reffstrup and Ditte Reffstrup. Featuring the parts of Scandinavian fashion that Denmark is known for, Ganni showcases bright designs, patterns, and colors. The idea was to supply high-end arthouse fashion that is ready to wear daily.
Many knitted cardigans and vests with colorful stripey patterns, matte black Chelsea boots, and midi dresses define their 2022 clothing line. The Printed Mesh Dress comes in two lengths and is a showstopper, with a lovely vintage yellow color and delicate flowers adorning the front.
The Pleated Georgette dresses are likely to become a wardrobe staple. These shift dresses are loose but form-fitting and can be worn to any event. Shirt dresses are in this season, and Ganni capitalizes on that with fun checkered patterns in yellow. The Gold Denim Stary jeans are well-tailored and have a cutting-edge cut, perfect for those who like to stand out.
Wood Wood
This brand is becoming a familiar name in the fashion world, known for its unique streetwear style. Wood Wood was co-founded by Karl-Oskar Olsen and Brian SS Jensen, as a fashion and lifestyle brand, in Denmark in 2002. What began as a small shop selling T-shirts is now a global trend with over 20 collaborations with brands such as New Balance, Adidas, Asics, Barbour, and even Lego.
For the 2002 line, you can find a staple of this fall's fad, lots of checkered and plaid patterns on shirts and pants. Their men's line showcases fitted button-down shirts, vests, and down hats. The Oymy Tech Socks are great for outdoor sports in the winter and have a unique look. This season, they've partnered with New Balance and Northface to complete their fall and winter clothing selection.
The women's line is fun and whimsical, with a few Poplin-style dresses and shirts in a typical flowy fashion. Pinstripes are featured on some of their pieces this season for a professional but classy wardrobe choice.
Cecilie Bahnsen
For dress lovers, Cecile Bahnsen is a must-know designer. Founded relatively recently, Bahnsen combines whimsical ideas with Scandinavian street style. Think loose, flowy, dreamy dresses that are both casual and ethereal. Rooted in the traditions of French fashion but combined with the whimsy of Danish fairy tales.
Bahnsen hand-picks the fabrics used for each dress every season, making every design unique from each other and very different than other designers of the time. The Alexa dress will have you feeling like you're attending the Met Gala, so bring your confidence to the table when wearing this designer.
The Jeorge Dress is a classic tulip-skirted dress that is both fitted and draped, with a busty neckline and is perfect to wear for any significant event. The Beth Dress in white and light blue is the ideal princess dress for special occasions. Expect this designer to become a household name as new fashion houses take center stage with contemporary designs.
Saks Potts
This brand is already notable, worn by fashionistas like Lady Gaga and Bella Hadid. Their vogue-worthy designs feature the best of cutting-edge fashion mixed with Scandinavian techniques. The Copenhagen-based label was founded in 2013 by Catherine Saks and Barbara Potts and has gone viral on social media, attracting the attention of fashion-focused celebrities worldwide.
While the pieces are cut in a very northern European style, with many empire and shift-line hems, long coats, and modest dresses, they do feature a contemporary uniqueness absent in other brands. The Jennifer Jack in pear is a colorful take on a typical item featuring a fun fur trim. The 2022 season features various shades of green, from pea to lime, so those who love a pop of color are in luck.
For an everyday look, the Mille Blouse in Green Equestrian is flattering on any body type and features a subtle but bold design that will attract attention. Pair that with the Line Pants in camel for a stunning business-casual fit.
Won Hundred
Won Hundred is another Copenhagen-based brand, founded in 2004. Designer Nikolaj Nielsen is determined to combine the best of denim craftsmanship for ready-to-wear fashion collections for men and women.
For women, think of lots of boot-cut and straight-leg trousers, made to be worn by those who have a sense of elegance during daily tasks. The Following Jacket is a puffer coat that keeps you warm and stylish on a cold Danish night. The colors are tame but classic, with lots of white, tan, brown, and black.
The men's line provides excellent craftsmanship and well-fitted clothing for men who prefer a casual look but want to stay in style. The denim Winter Shirt Jackets come in various colors, accentuating the body while staying loose and comfortable. There is also a variety of T-shirts, trousers, and jeans covering nearly every style preference.
Astrid Andersen
For the very high-end of the spectrum, Danish-born designer debuted her brand Astrid Andersen in 2011 to a very receptive audience. After finishing her studies in London, she worked with top designers before launching her own company. Now known as the epitome of brand-name street fashion, Astrid Anderson is featured in Vogue spreads and worn by the world's top models.
The look is a cross between punk and preppy meets sportswear. Lots of pullovers for men with checkered patterns and bright colors. The women's line features loose-fitting androgynous clothing options, including pants, bomber jackets, and flirty but boyish dresses.
Touting the idea that streetwear should be comfortable but remain clean-cut and stylish, the brand is determined to fuse sports and luxury. They are a designer wardrobe must with finely-stitched sweatpants, oversized jackets for men and women, and trendy prints.
Second Female
Second Female is a top clothing brand that's becoming more widespread. Known for its chunky knits and hand-drawn prints, Second Female is a modern mix of French and Scandinavian fashion. Muted colors like dark navy, grey, and black are a staple of European wardrobes, and you can find everything from pants to coats here.
Emphasizing functionality, the fall 2022 line was made to embody "comfort and confidence," according to the designers. The Views Wrap Dress is an excellent example of mixing formal and business and is printed with pink, orange, and yellow. Just bright enough to make waves but stay within the lines of French chic.
The Even Classic blazer in baby blue is incredibly-tailored and comes with matching pants for a stunning look. The Fique Trousers exemplify androgeny in European fashion, being just loose enough to be almost boyish, but keeping that feminine charm. A great brand for women who value delicate fabrics and craftsmanship for everyday wear.
Y.A.S.
Well-known worldwide for providing functional yet sophisticated clothing for modern women, Y.A.S. was launched in the early 2000s. This brand is great because it is comfortable and affordable, with very high-end designs and quality materials. For those that love a bold, bright look, Y.A.S. shows off cheerful colors and fun prints so you can express your best self.
The Yassiglo Mini Dress is just right for holiday parties, featuring gold-colored sparkles, puffy sleeves, and a shift-style cut. Meanwhile, those looking for a silky shift gown will be entranced by the Yasdotteacross midi dress in electric blue.
When it comes to everyday wear, find comfortable knitted sweaters and pullovers in a range of colors. The Yassopa midi skirt provides a fun print and a stylish fit that can be worn in any setting. For those who really want to pop, the Yasretrieve blazer in french blue provides a daring color and chic pattern that you'll see on the runway.
Norse Projects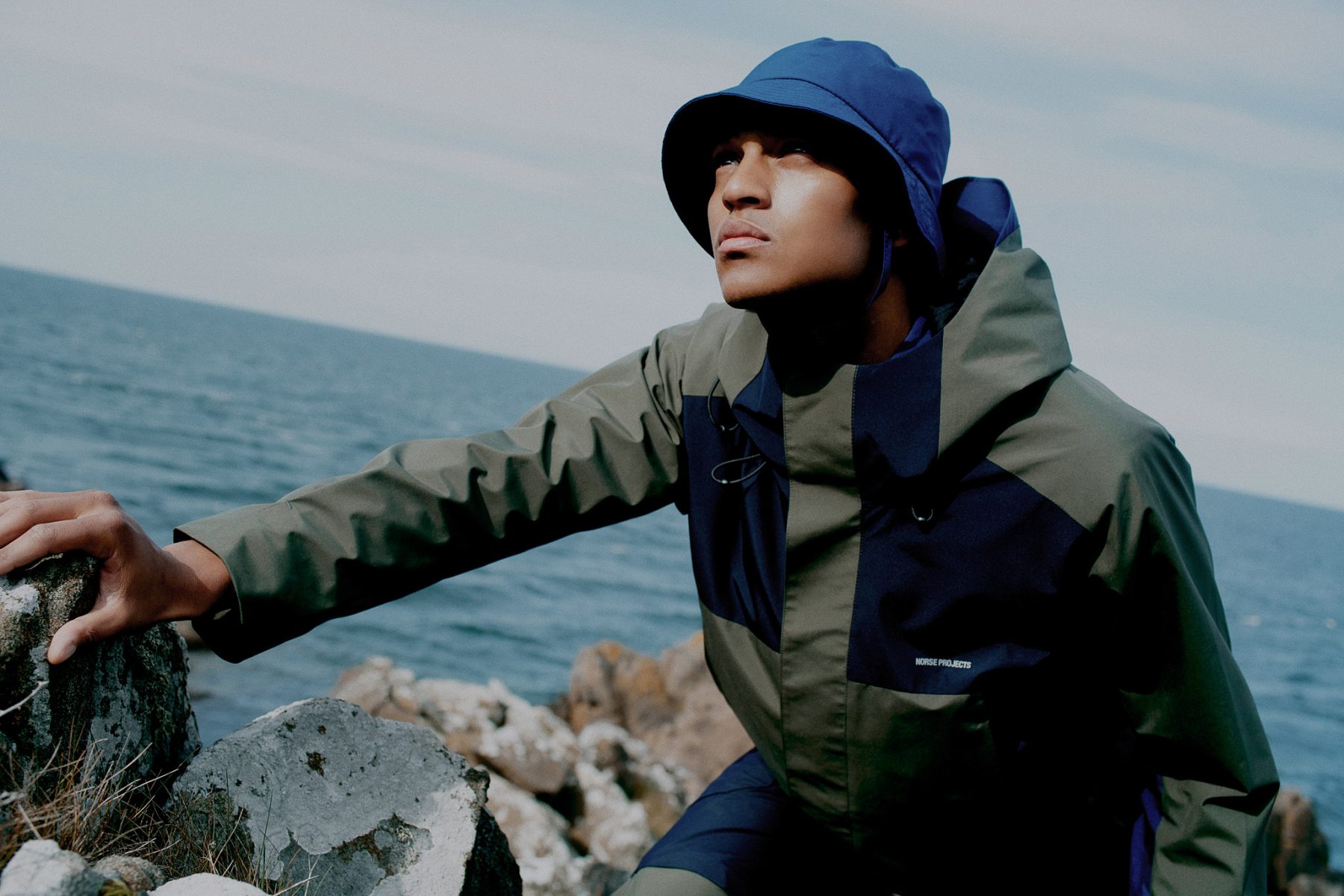 What started as a retail streetwear shop and art gallery in 2004 has morphed into one of the top Danish companies. This brand is all about minimalism, combining high-end materials with a military style. The men's line features fine outerwear and footwear "good for all seasons."
Created with functionality in mind, Norse Projects is the ultimate in designerwear for the outdoors. Whether you camp, hike, fish, snowboard, or simply want to look good in your cold climate, you can find the footwear and coats you need at Norse Projects. For underneath, lovely woven pullovers and button-down shirts are flattering for all men.
Primarily a menswear clothing company, Norse Projects sticks to providing trendy and modern clothing for men who love street and loungewear and those who are always outside on the go.
Asger Juel Larsen
This designer is unlike most on this list for daring to break out of the Danish mold and create unique haute-couture pieces that grace the pages of Vogue and Vanity Fair. Asger Juel Larsen is the designer behind the brand that bears his name and is more of a fine artist than a clothing maker. Avante-Garde styles are his specialty.
His past runaway shows are known for being dark, right on the edge of gothic. The clothes are high-end versions of 70s street punk style, with torn tailored pants, long dark coats, and (like most designers this season) lots of plaids. However, Larsen started these trends back in 2017, before other designers caught on.
Whereas most European designer fashion favors the classic over the modern, Larsen creates pieces that evoke feelings of time periods that are typically ignored.
ELKA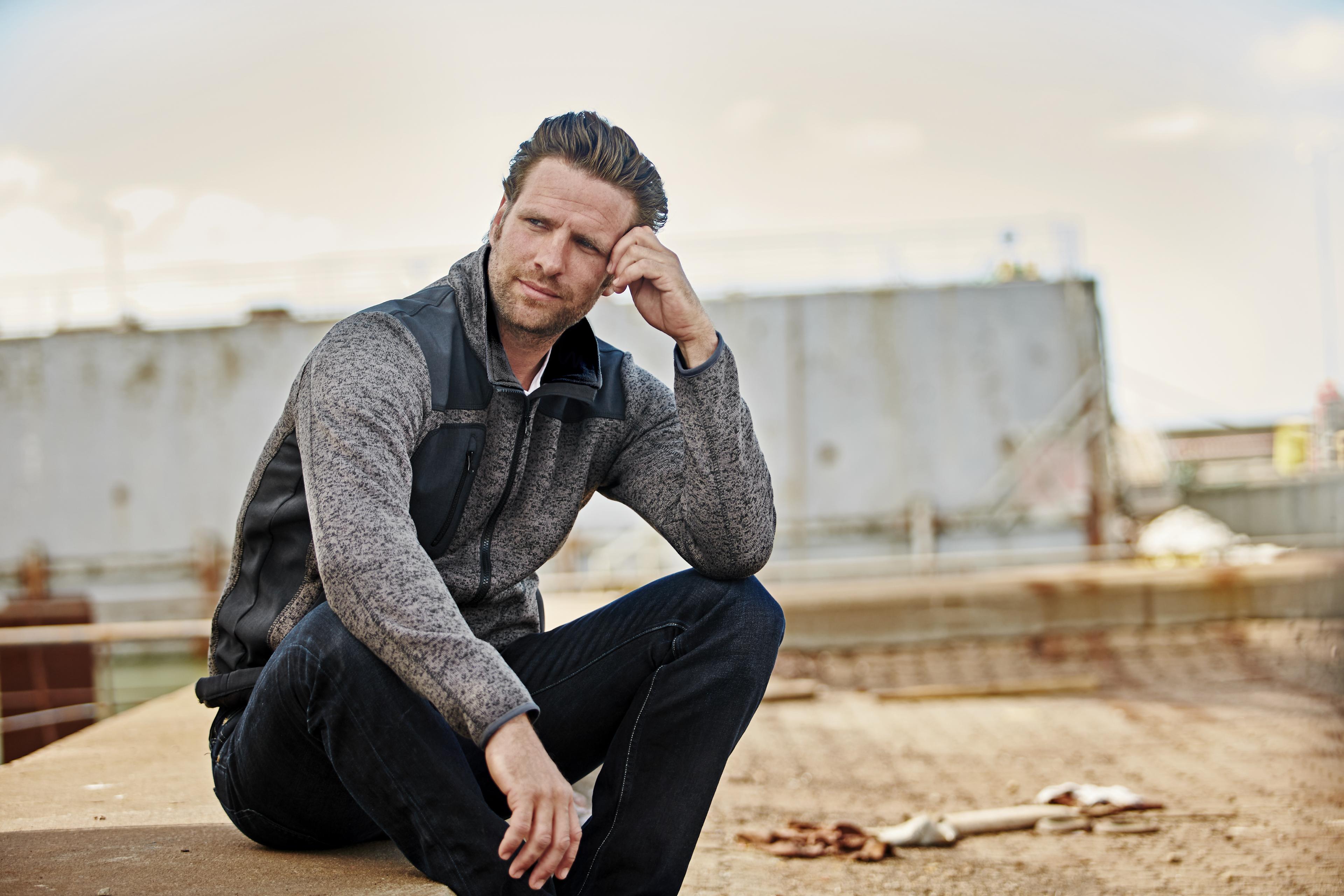 An iconic brand around since the 1960s, they specialize in men's wear and rainwear. Outdoor clothing for stylish men who want to rely on comfortable materials proven to be waterproof and quality. Elka prides itself on making clothing that's long-lasting and timeless.
Elka's soft and flexible rubber materials are the brand's signature for those who hate stiff rainy gear. Their designs are simple and minimalistic, as you'd expect from a Danish brand. But that's perfect for those who want to keep their look grounded.
While they're a high-end name in streetwear, Elka's gear is also used in various industries that require waterproof, flexible clothing. They make uniforms and boots for construction, transport, agriculture, and more. Elka will always have the right fit for those who want a proven-to-work brand.
Stine Goya
This Danish designer launched her brand in 2006 with a classic idea proven to work. She wanted the most stylish, minimalist, muted designs to embellish the Scandinavian fashion palate. With couture pieces for women that will stand out in any crowd, expect light colors and straightforward designs.
Playful silhouettes and rich but toned colors are the hallmarks of the Stine Goya brand. This season's dresses feature unique shapes and fun abstract floral prints in a variety of colors, including a vibrant sunset orange that snakes its way through the entire fall catalog. The Miriam dress evokes old-world style and pairs it with a fun floral inlay, beautiful lilac, and periwinkle blue, sure to sell out quickly.
Goya also focuses on bringing greens to the spotlight, a popular color on the runways this season. Tops and shirts feature modest necklines but accentuated shoulders and sleeves with bright patterns. Slacks are designer cut and functional for those who need a fashionable look daily.
Nümph
This brand has become trendy as everyday wear for women who love designer cuts and feels. They create looks for all occasions, focusing on hand-drawn unique prints, bold colors, and a farmhouse-meets-princess style. While modern, their clothing evokes a vintage, countryside estate feeling.
The Siseda Dress is a beautiful garment perfect for business and fun. Full sleeves, big shoulders, and ruched fabric at the hems are reasonably representative of the entire fall collection. You can also find large puffer coats, perfectly done in the Danish style. Vests and knitted pullovers are available in lovely muted colors, like tans and browns.
The Sisea pants are modern-meets vintage for women who miss past decades' styles and tailored trousers. Greens and dusty pinks cover their loose tunic tops and midi skirts, perfect for making an impression at work.
ROTATE Birger Christensen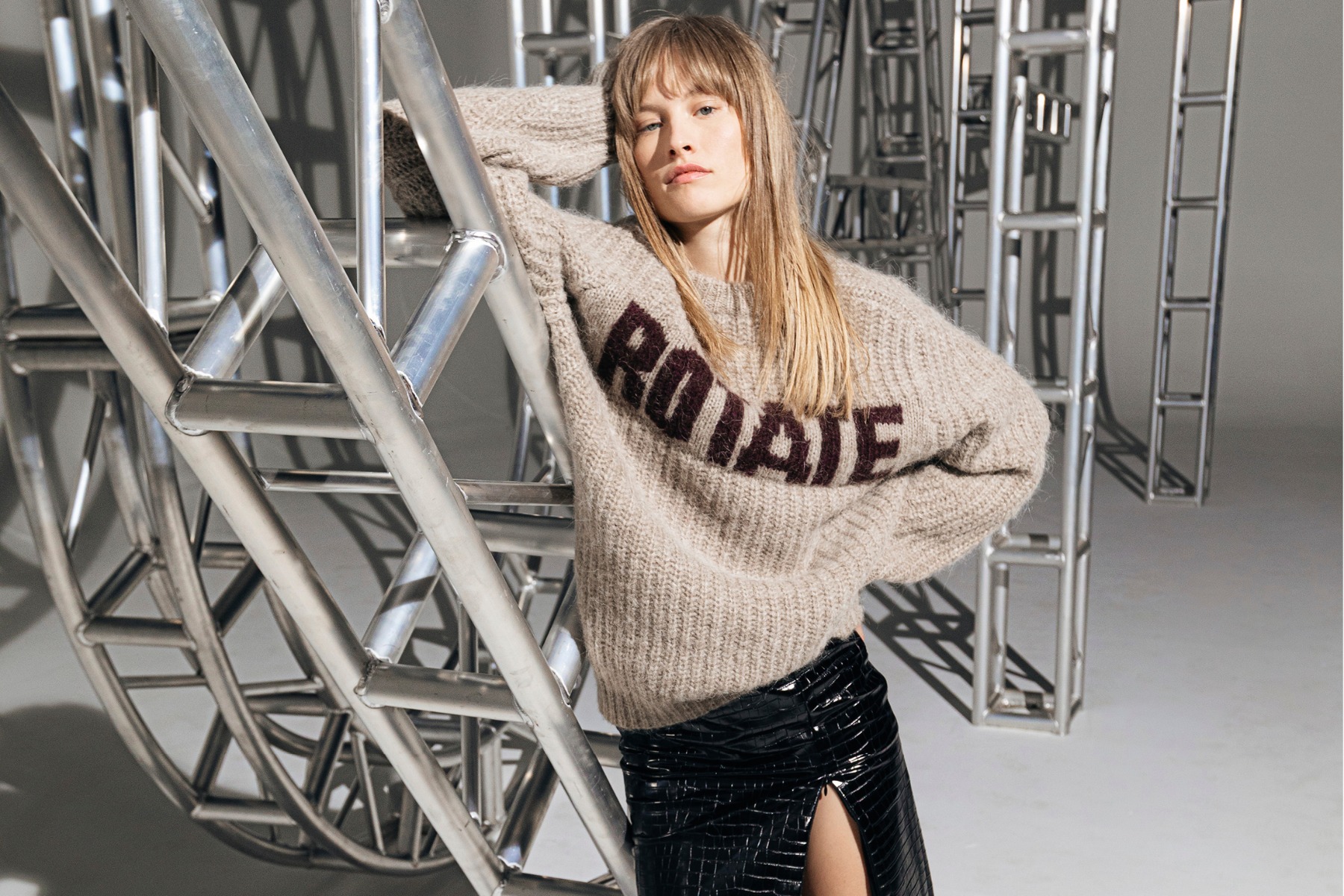 Fun and flashy are the best words to describe ROTATE, founded by two influencers in collaboration with a Copenhagen-based fashion house. The two design outwear and dresses that they'd like to see in their own closets. Now, their designs are featured in top fashion magazines and grace the runways at fashion week.
Their unique bridal collection is something to consider for brides willing to put some whimsy and sparkle into their outfits. Featuring fine lace cuts, sequined gowns, silky pants, and ruffled designs, they're one of the few Danish designers to provide wedding wear for the modern bride.
This season's dress collection is a must-have for those who love bold and bright colors. Floor and mid-length gowns in pink, orange, and red are the stars of their Fall catalog. But you can find dresses in almost any style, length, color, and pattern on their website. ROTATE Birger Christensen is a perfect label for an extensive range of designer clothing.
Samsøe Samsøe
Highly wearable and affordable well-cut clothing is what Samsøe Samsøe is known for. As a retailer, they provide stylish, on-trend clothing suitable to wear for just about anyone. With both men's and women's lines, you can expect a focus on minimalist, affordable, ready-to-wear fashions.
With lots of tans and browns, you can expect the usual knitwear you'd see in any Danish clothing store. The Haven Blazer and Paola Trousers are fun and stylish new releases sure to turn heads. They've also provided a new design for shirt dresses, with a cinched middle adorned with a fun belt. They're a fun way to bring leisure and luxury together.
The men's clothing features lots of tight cuts, pullover sweaters, and simple fashions that anyone can wear. Their Unisex collection features warm vests made from undyed wool provided by Danish farmers. Sustainable and classy, this brand is sure to take off.
Mads Nørgaard
This designer began a shop in the 1980s that has blossomed into a worldwide brand. Mads Nørgaard alternates between timeless Danish design principles and the modern fashion world. Unafraid of getting political with clothing and trying out bold new patterns within the confines of European high-end designer wear, Mads Nørgaard is worth checking out.
The 2022 fall line showcases lovely pastel colors, stripes, denim skirts, wool pullovers, and classic beanies. For women, delicate striped patterns on sweaters and knitted dresses makes this brand the epitome of go-to street style. The Pagliaccio knit cardigan is cozy and stylish, with a midi-length and belt used to accentuate the loose shift-style look.
For men, the Dyed Baby Sune Shirts should be a staple. They're made from comfortable and warm materials while still tailored well enough to look high-end. T-shirts feature fun graphics that are screen-printed on the front. While most of the line is cool and muted, that's absolutely representative of the Danish designer's roots.
Conclusion
Wow, that was a lot of information!
Thanks for sticking with us till the end—we hope we've been able to help you discover some new Danish clothing brands to love (and buy from!)
If you enjoyed this list, please share it with your friends! We want to make sure as many people as possible know about these amazing brands.
To learn more about any of these brands, check out their websites and social media pages. And if you know of any really good Danish clothing brands that we missed, send them over!
25 Tennis Clothing Brands To Help You Stand Out
933 Catchy Clothing Brand Name Ideas