Are you looking for ideas for your hair salon name? If so, this is the list for you. Here we've listed hundreds of hair salon name ideas to help get your creative juices flowing for naming your salon.
When it comes to starting a new business, creating a catchy name is one of the key points. Whether it's for a restaurant, beauty parlor, spa, beauty salon, or anything else, the name will define your customers' perception of your brand. After all, a bad name can sink even the best business idea.
The name should be unique, catchy, and easy to pronounce and remember. And that's what the challenge is – coming up with a good hair salon name.
Choosing the right hair salon name is hard, especially if you're new in the business. You may be looking for something cool and catchy. Or, you might be looking for a name with a personality that resonates well with your clients. Whatever your needs are, this post will help you find the perfect one.
By the end of this article, you'll have plenty of attractive salon name options to choose from.
Classy Hair Salon Names
What's in a name? A lot, if you are opening a new hair salon. A name can set the tone, lure customers and more importantly, make your salon stand apart from the competitors. You need to find a cool name that conveys professionalism, belonging, and first-class quality.
Below, we've compiled a list of classy and trendy hair salon names to choose from. This list should make it easier for you to find the one that works well with your business.
Hairology Hair Salon
Flip Side Hair Salon
Sassy Snip Hair Salon
Pretty & Pretty Hair Salon
Twisted Starlets Hair Salon
Posh Appeal Hair Salon.
Love & One
Attitude
Head 2 Toe
Pure & Simple
Hot Spot SALON
E For Elegance
Chic Hairdressers
City Edge Barbershop
Attitude Hair Salon
Flairty Hair Salon
Glance Hair Salon
Kaleidoscope Hair Salon
Obsessions Hair Salon
Xentury Hair
Colorful Bubble Hair
Unique Identity Hair
Energetic Hairstyle
Blo Blowdry Hair
Crowning Glory Hair
Trendy Braid Studio
Precious Pretty Stylez Hair
Sophisticated Styles Salon
Alluring Special Stylez
Ambient Atmosphere
Captivating Cuts
Delightful
Trendsetters
Style Pushers
The Shear Edge
Fade to Black
Expressions Hair & Beauty
New Look Hair Design
Flash Hair Studio
The Glamourdome
Pretty Locks & Co (Make-up, Hair & Beauty)
The Scissors
Hair Rage
The A-List Cutters
Stylin' Divas
The Headliners
The Super Stylist
Fabulous Divas Salon
Candy's Cuts and Styles
Honey's House of Hair
Addictive Styles
Flirty Clips
Classy Curls Salon
Faith & Glory
On the Ave
Tip Top Salon
Good Cuts Only
Style Lab
Grapevine Salon
Coast to Coast Haircuts
Dye-o-Rama Hairdressing
Hair Salon Names HandPicked By Branding Experts (Domains Included) 💇‍♀️
Wrrly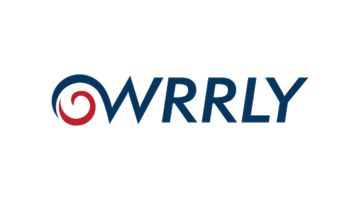 Wrrly is the perfect brand name for hair salons, and no other brand name compares. It's a crisp-sounding word that would appeal to women and to guys!
Even the way the letters flow in this invented word sound like whirl… so it is easy to say, unlike so many invented names that are clunky or awkward looking to read or say.
Wrrly is that brand name – a little whirly, a little quirky, and very easy to say. Just imagine what it would be like to have Wrrly in your salon's name… absolutely amazing.
Buy Wrrly.com
Suseta
Suseta is a modern brand name that any hair salon can utilize. It is a strong branding choice that reflects quality and it's easy to spell and say.
By using it as your business name, you will instantly create a professional perception.
With a strong brand name like Suseta, your hair salon will stand out from competitors while at the same time looking forward to future growth.
Buy Suseta.com
Catchy Hair Salon Names
Being a hairstylist is a wonderful job, especially with their unique work environment and having the opportunity to meet a variety of people all day long. However, there is one challenge that each hair salon owner goes through – naming their hair salon.
No matter how cool or trendy your hair salon is, it would still be hard to come up with a name that best represents your business.
To help you out, here are plenty of catchy hair salon name ideas to kickstart your creativity:
Dazzle
Stormy Nights
Color Me Beautiful
Fantastic Steps
I Can't Get Enough
Let's Go To The Sun
Locks Of Love
Splash Hair Salon
Pretty Hair Studio
Tangled Up Salon
Blondes Have More Fun
Rainy Day Bronze Tanning Salon
Fair Weather Hair Salon
Natural Beauty Salon and Spa
Unwind Hair Salon
Shinny Clean Hair Salon
Braids and Waves
Curls
Do You Curl?
Layers and Tones
Matte and Shine
Hello Gorgeous
Feel Good Style
Lifting Spirits
Funky Fresh
Talk of the Town
Hair-tastic Ladies
Harmony Extraordinaire
Hair Happens
Loveliest Haircuts ♥
Tangles & Tresses
Fringe Benefits
Little Black Beauty
Back to Blonde Again
Hair Brillance
Colourfull
Hairtastic
Color Explosion
Flaming – Dark and elegant
New Wave – Fun and edgy
Rainbow – Bright, cheerful name that suggests a fun and vibrant salon atmosphere to the customer
Raining Color – Romantic, sophisticated and inspiring!
Sunny Daze Salon
Shear Emotions Salon
Trendy Waves Hair Salon
Lasting Locks Salon
Purple Rose Hair Salon
Bright Ideas Salon
Flower Child Hair Salon
Future Looks Salon
New Tricks Hair Salon
Exotic Tresses Hair Salon
Artful Artistry hair salon
Touch and Go Hair and Nail Salon
The Colorful Clip-in Hair Salon Packages
Enchanted Hair Salon
Hairfinity Colorful Color Care Salon
Sublime Emporium Hair Salon
Angel Hair
Blondie's Place
Dreamers Salon
Happy Day Salon
Just Blonde!
Luscious Hair
Pink and Blonde Hair Salon
Pretty n Easy
Unisex Salon Names
Starting a unisex hair salon? Using one of our pre-made names is one of the easiest things you can do. Here are plenty of unisex hair salon name ideas designed to inspire the inner creativity that lurks within. Just go through the list and find the most fitting name for your unisex salon.
Brown Sugar
Salon de Soleil
Hairibiza
Summer Style – This is an excellent unisex hair salon name for your new salon. It gives clients an eternal feeling of happiness and reminds them of the summer season. You can have some illustrated visuals or some charming elements if you decide to use this name.
Nixxor – This one conveys the sense of luxury and elegance.
Freedom to Shine
Unique Locks
Salon X
Hair on Fire
Head over Heels
The Headquarter
Atomic Hair
Classy Thick
Designer Cuts
Budget Bliss
Sixth Avenue Barbers Shop
The Wall Street Hairdressers
Everybody's Charming Coiffeurs
The Virgin Hair Salon
Connections Hair Spa
Sensation Studio
Trendsetters Salon
Vanity Visions Salon
Just Cuts
Purple Rain Hair Studio
Scream Hair Studio
Elegance Hair
Funny Hair Salon Names
A funny name for your salon can go a long way towards getting more clients. You have to get their attention first if you want them to step through your doors, right? A witty name will stick in people's minds and get them to remember that very last thing you would like them to remember about your salon.
Here are some funny hair salon name ideas for you to choose from:
May I Have That Style Please
Braid Your Heart Out
Hair Today; Gone tomorrow
Do or Dye
We Rave About Hair!
Hair I do!
Tame U Crazy Hair
Embrace Your Inclinations
Your Cool Barber Salon
Saucy Hairdresser
The Barber Nuts
The Mop and Fade
Just Snip It
Blade Runner
Bald Management
Stylin' and Profilin'
Hair Cuttery USA
Super Cuts Hair
Awesome Cuts
Tying the Knot
Heads Up Barber Shop
The Hip Salon
Clippin' Profits Barber Shop
Last Haircut Salon (AKA The Finishing Touch)
My Curls Cut In
Headlines & Cuts Hair Salon
Off The Chart Hair Salon
Perfect Style Salon
Locks of Love
The Mane Attraction Salon and Spa
Big Sexy Hair Academy
Chop Chop Salon
Spa Sister's Hair Salon
Cutting-Edge Style
Hair Cuttery
Baldhead Restorations Inc
Dye-Wild Salon
Nuts & Bolts Salon Inc
Woody's No Kidding Salon Inc
Quill and Brim, Inc
Hair Friends
Cool Barber Shop Names
Looking for some cool and trendy name for your barbershop? A generic name like "Frank's Barber Shop" simply won't cut it. You need to come up with something cool, fresh, and trendy which will instantly help you stand out from the crowd.
It can be challenging but don't worry! Here are really cool barbershop names we've already brainstormed for you:
A Cut Above
All Set Hair
Amazing Grace
American Dream Hair
Angel Style Hair Company
Another Fine Day
Any Given Moment
Arena of the Stars
As You Like It
Avant-Garde
Bang Outta Here (BOOH)
Beautifying
Blush Factor
Spray of Color
Hairforce One
Waves and Lace
Something Scissors
Going Rogue
Ashy to Classy
Groove Hair
Fruitful Hair
Coiffure Culture
Beauty World
Classy Cutz
VIP Style Lounge
Utopia Hair Spa
Happy Hair
Hair Bang!
Cutting Edge
Hair To Be Wild About
Prim And Chic (for women)
Suave And Sophisticated (for men)
Hair -e- Go!
Bold and Beautiful (for women)
Swish 'n' Cut (for men)"
Hair Wizardry
Beauty Haven
Deja Vu Hair Salon
In the Braids
Grey Matters
Twisted Plaits
Bald By Dawn
Unique Hair Salon Names
Unique salon names will make your hair salons stand out from the rest of the competition and help you attract more clients. But with that, you should also ensure that the name you pick depicts what exactly your company offers as well.
You know what they say about first impressions with your potential client base. If they find your salon name too generic or boring, do you really think they are going to check out what else you have to offer? Not likely.
Here are some inspiring unique hairdresser and barbershop names that you could potentially use for your own hair salon business:
Swirl Barber
Stylist Sprint
Strength Hair
Haircut Brilliance
Haircut Banquet
Starfish Spa
Mart Hair
Stylist Silence
Bugger Barber
Stylist Sorbet
Stylist Cupid
Barber Biology
Jot Massage
Haircut Hugs
Stylist Pandemic
Skillet Hair
Flock Massage
Barber Desert
Stylist Symphony
Haircutola
Haircut Flawless
Barber Pressure
Leva Haircut
Buds Barber
Officer Barber
Styli Stomp
Elms Stylist
Barber Banana
Barber Writer
Spa Spiral
Barber Blocks
Matter Massage
Spa Cinch
Beauty Boar
Glamorooster
Glamor Gloss
Maids Haircut
Natures Stylist
Barber Answers
Impulse Haircut
Cipher Barber
Stylist Rethink
Stylist Cryptic
Donkey Beauty
Spa Saucer
Beauty Rickey
Stylist With
Styli Stann Ing
Barber Spider
Barber Brass
Stylist Tic
Styli Strips
Stability Stylist
Hair Studio Begonia
Glamor Grin
Scatter Barber
Hair Studio Mothers
Checker Barber
Stylist Sonic
Silk Glamor
Haircut Rebels
Glamor Capture
Massage Peacock
Faction Haircut
Thea Hair Salon
Stylist Superstar
Glamor Gateway
Haircut Nara
Styli Studios
Hips Hair
Haircut Courage
Bird Barber
Haircut Eagles
Stylist Willing
Stylist Sleuth
Barber Gender
Barber Raiser
Stylist Labyrinth
Barber Bronze
Massage Basket
Stylist Spoke
Stylist Smash
Barber Alligator
Stylist Ostrich
Stylist Wit
Glamor Anchor
Sector Stylist
Stylist Pioneer
Hair Hens
Barber Booster
Stylist Wishes
Haircut Run
Barber Caster
Stylist Thrills
Sera Perm
Stylist Session
Quarter Barber
Bricks Stylist
Synchro Stylist
Helix Stylist
Stylist Hip
Barber Baker
Barber Bozo
Glamor Closer
Haircut Poems
Stylist Strike
Hair Studio Gen
Massage Panache
Spa Suede
Cirrus Stylist
Grandpa Stylist
Boomer Glamor
Brother Glamor
Barber Pleasure
Barber Creature
Styli Stem
Barbe Roster
Stylist Stardust
Barber Stellar
Image Barber
Perm Tokens
Beauty Meals
Haircut Saffron
Stylist Squads
Barber Fighter
Glamor Grab
Hair Hash
Massage Moguls
Beauty Chilly
Spec Hair
Hair Hip
Styli Stereo
Barrier Hair
Stylist Simpler
Stylist Surgical
Lido Stylist
Stylist Metrics
Bundle Massage
Spa Strength
Stylist Strip
Haircut Hen
Hair Salon Croft
Cypress Haircut
Haircut Honest
Spa Survivor
Politics Hair
Syntax Stylist
Massage Mead
Haircut Duck
Haircut Storage
Immunity Stylist
Haircut Pirate
Briar Spa
Stylist Trademark
Spa Swiftly
Komi Beauty
Hospital Hair
Stylist Subway
Haircut Variable
Haircut Sequence
Stylist Onyx
Haircut Crimson
Jump Barber
Barber Backing
Barber Futures
Heritage Haircut
Haircut Maven
Stylist Unix
Stylist Fixes
Vise Stylist
Haircut Fusion
Percept Glamor
Haircut Temptations
Stylist Distinct
Stylist Advertising
Hair Dell
Stylisthrills
Stylist Glimpse
Raspberry Haircut
Barber Smarter
Barber Provider
Barber Churn
Carriage Stylist
Carolina Haircut
Screen Massage
Beauty Beret
Stylist Snitch
Creative Hair Salon Names
When opening a new salon, one of the first things you have to consider is the name. The name can make or break your business. It will stick in the minds of potential clients and shape their opinion about your brand.
What's the best way to choose a name? Start with our list of creative hair salon names that contains so many original and attention-grabbing name ideas for your hairdressing business. These fancy names will surely help you in finding an appealing name for your hair salon business.
Defense Hair
Stylist Siege
Diner Glamor
Silicon Beauty
Beauty Stealthy
Spec Stylist
Triage Stylist
Sliver Massage
Spa Sass
Stylist Refining
Barber Spotters
Barber Birdie
Barber Exports
Chess Hair
Stylist Blip
Haircut Bucket
Stylist Evening
Barber Monger
Glamor Purge
Branding Massage
Haircut Panel
Glamor Gorge
Vocabulary Beauty
Sea Stylist
Apple Glamor
Stylist Streaming
Barber Authors
Beauty Yield
Morning Stylist
Spa Carrier
Pier Stylist
Glamor Worth
Barber Richer
Monster Glamor
Glamor Green
Barber Browser
Beauty Picky
Chopper Glamor
Glamor Others
Glamor Gazelle
Stylist Shifts
Concept Glamor
Barber Splurge
Glamor Allure
Stylist Surge
Spoonful Stylist
Stylist Slight
Haircut Rises
Barber Bubbly
Scholars Stylist
Glen Glamor
Saloon Stylist
Stylist Sceptre
Hair Salon Exchange
Barber Shimmer
Haircut He Rapist
Barber Tender
Barber Natures
Stylist Obit
Pate Beauty
Stylist Speaking
Barber Striker
Beauty Fern
Haircut Markup
Haircut Hitter
Stylist Bridge
User Glamor
Beauty Daydream
Hair Gazelle
Beauty Squeak
Stylist Radishes
Stylist Survivor
Loveliness Passion
Barber Bulldog
Stylist Viking
Burst Barber
Hair Salon Name Generator
Need some more creative name ideas for your hair salon business? No worries, below is a collection of really neat hair salon name ideas generated with the help of our hair salon name generator. Take a look.
Stylist Sprinkle
Barber Juniper
Hacker Haircut
Stratus Spa
Stylist Mere
Stylist Drill
Haircut Morsels
Hair Handle
Elms Hair
Beauty Caterer
Glamor Fighter
Haircut Playful
Massage Peaks
Stylist Cliff
Spa Icon
Barber Ladder
Haircut Random
Barber Founder
Beauty Burgundy
Barber Tower
Stylist Motive
Hair Pence
Barber Giver
Barber Dirt
Barber Casters
Glamor Gang
Grandpa Glamor
Glamor Glade
Rhyme Massage
Massage Entourage
Psycho Stylist
Barber Blessing
Barber Founders
Stylist Fierce
Barber Maneuver
Glamor Gauge
Glamor Gesture
Styli Straw
Stylist Darling
Hair Spa Beautiful
Hair Treads
Haircut Riot
Barber Bullet
Daytime Spa
Stylist Speck
Beauty Frisky
Stylist Swans
Haircutopia
Hair Elf
Hercules Beauty
Rout Barber
Layer Massage
Barber Porter
Member Glamor
Glamor Petite
Academia Haircut
Barber Flavor
Stylist Uphill
Stylist Sketch
Glamor River
Spa Slick
Build Barber
Stylist Chimp
Haircut Pulse
Glamor Mothers
Stylist Splendor
How To Name Your Salon?
You've decided to become a Hair Stylist. You've earned your license, got your scissors and tools, and are ready to open up shop! One of the most important things you'll need to do is come up with a perfect name for your business.
So, how should you name your hair salon? Maybe you already tried to find the perfect name for it but faced a brick wall.
A good name for your hair salon is an important factor. It will help you build a brand and stand out from your competitors. On the other hand, a poor name can cripple a business.
Here we'll give you an insight into some points you should consider when choosing a good name for your hair salon and how to make sure your customers don't forget it.
Your salon's name is the heart of what shapes your image and if you want it to be seen from miles away, people will see this reflected in the name of your business.
Here are some tips and guidelines for naming your salon:
Choose a name that is short and sweet (not more than 3 words)
Keep it easy to spell, easy to pronounce, and memorable
Pick a name that reflects your salon and the services you provide
Find some keywords related to the beauty & salon industry
Consider the target audience
Do not use numbers or hyphens in the name
Ensure the domain name is available
Use your location as inspiration (street or the city)
Conclusion: Hair Salon Names
So, there you go! Hundreds of amazing hair salon name ideas to choose from. You can add your own elements and tweaks to them and come up with a fresh name.
We know it's a huge list, but it's created to be a helpful resource for all of you opening up your hair styling shops soon. We hope the names above have inspired you to think outside of the box. Whatever name you choose, just make sure it fits your shop style.
Now that you have so many name ideas, you need to choose the most suitable name and launch your business with it! We wish you all the best!
We hope you've enjoyed these name ideas for the hair salon businesses. If you couldn't find any suitable name and need any more help with choosing a name for your business, or need a business plan, or need help setting up your business website feel free to email us. We'll be glad to help you out.
221 Shampoo Brand Name Ideas to Get You More Sales
362 Catchy Hair Blog Name Ideas