Tired of fashion that blends in with everyone else's? With the constant stream of social media clothing hauls, ads, and influencer marketing, everyone's sense of style seems to blend together rather than stand out.
If you're looking for something different, plenty of indie clothing brands are changing the game in the fashion industry. These brands are independently owned and often create handmade, one-of-a-kind pieces you won't find anywhere else.
If you're interested in shopping indie brands but aren't sure where to start, this list is for you. Here are 30 of the hottest indie clothing brands to add to your closet right now.
Big Bud Press
Big Bud Press, co-owned by Lacey Micallef and Philip Seastrom, is a high-energy, joy-filled indie brand from Los Angeles. What started as an art project quickly transformed into a full-fledged brand making high-quality, size-inclusive garments since 2015.
Big Bud Press draws inspiration from the 1960s and 70s with its playful typography and lush color palette. However, its retro-inspired designs are firmly in the 21st century with modern cuts and sustainable fabrics. For example, its famous jumpsuits are made with 100% cotton and come in a rainbow of jewel tones.
In addition, Big Bud Press offers plenty of durable basics like tees, high-waisted pants, and jean jackets. Standing by its mission to be inclusive, all pieces are unisex and come in sizes XXS to 6X. Also, all of the indie brand's pieces are made in LA and use low-impact dyes.
Whimsy + Row
You won't find any mass production when you shop with Whimsy + Row. Instead, the Los Angeles brand is all about locally made, limited-run pieces. Founder Rachel Temko believes in crafting beautiful clothes that don't negatively impact the environment.
Whimsy + Row's style is feminine, chic, and minimal. The eco-conscious brand creates everything you need for a modern, versatile wardrobe. There are simple mock neck tops and trench coats alongside sleek crop tops and cheeky denim shorts. The best part is that everything is locally made in downtown LA!
The indie brand is beloved among California fashion lovers. Rachel built Whimsy + Row from the ground up and opened its first standalone store on Venice Boulevard in 2018. In addition, the brand is in over 40 independent stores across the globe.
Tach Clothing
Tach Clothing is an indie clothing brand based in Uruguay. Founded by two sisters, the brand remixes vintage motifs with modern silhouettes to create apparel for shoppers who want something bright, carefree, and unique.
Tach Clothing takes granny chic to the next level with its fun-loving, innovative designs. Knitting and crochet take center stage in many of its designs. For example, the humble granny square gets a makeover in Tach's Clara Jacket, which also features faux shearling and convenient zip-up construction.
In addition to crochet sweaters, the brand features other retro-inspired pieces like quilted outerwear, velvet suits, and knit dresses that look lighter than air. Each Tach piece is handcrafted and intended to be a piece of wearable art. Tach Clothing's indie collections are reclaiming handiwork one embroidered pullover at a time.
CultNaked
CultNaked is one of the best indie clothing brands for all the party girls out there. The Ukrainian brand is spearheaded by designer Mary Furtas, who currently resides outside Ukraine due to the war. Nevertheless, CultNaked, with its small team of dedicated employees, has pushed through and opened its virtual doors despite the current turmoil.
The brand's most popular item is its party-ready mini skort. This sexy, skin-tight club necessity looks good and is great for the planet. The mini skort and other pieces use vegan leather and recycled polyester. Other CultNaked must-haves include its KILLA vegan leather trousers and its ruched, strappy tops that scream "Y2K."
CultNaked is a small but mighty brand that continues to gain popularity. It's a cool-girl favorite seen on the likes of Kendall Jenner, Megan Fox, and Ariana Grande. With Furtas becoming a bit of a fashion celebrity herself, there's no telling how big this indie brand may get!
Cotton Citizen
Cotton Citizen is a sustainable indie brand creating contemporary wardrobe staples with the best craftsmanship and materials. Launched by Adam Vanunu in 2012, Cotton Citizen's essentials are anything but basic.
At Cotton Citizen, you can find almost any athleisure style you can imagine in an array of unique colorways. The brand is known for its rich, vibrant colors and subtle acid-wash look that plays with light and dark shades of the same color. Of course, each piece is incredibly soft and durable thanks to its use of 100% cotton.
Cotton Citizen is an all-in-one operation. The family-owned business designs and produces every piece of clothing in its Los Angeles facility, avoiding outsourcing at all costs. In addition, most of its cotton is grown by California suppliers.
Urban Native Era
The mission of Urban Native Era is to raise "indigenous visibility through fashion and design." Founded by Joey Montoya (Lipan Apache), Urban Native Era on-trend streetwear with a message: "You Are On Native Land."
This powerful reminder of colonialism is on everything from hoodies to bucket hats. However, Urban Native Era's designs are minimal and modern, making its statement subtle but effective. If you aren't into graphic tees but still want to support the brand, there are plenty of plain basics to choose from, like black turtlenecks and solid-color tees.
Urban Native Era is a small brand on the rise. Its recent brand launch at REI was a huge success, and future projects are in the works. So keep an eye out for this indie clothing brand because its trendy apparel might soon be in a store near you.
Collina Strada
Collina Strada is a cornerstone brand of the New York indie fashion scene. The clothing brand, founded by artist Hillary Taymour, serves as a platform for artistic expression, climate awareness, and social justice. It embodies these ideals through its materials, designs, and business structure.
The brand uses deadstock, organic, and recycled fabrics to create wildly fun dresses, tops, and more. Collina Strada is all about expressing yourself, so you'll find plenty of voluminous silhouettes, gender-fluid cuts, and clashing patterns. For example, its outerwear features metallic pinks, quilted velvet zip-ups, and busy floral designs that perfectly marry a high and low-brow aesthetic.
Collina Strada is growing rapidly in scale and popularity. Gucci chose Collina Strada as one of 13 brands featured in the Gucci Vault, a virtual space in the metaverse. Despite the brand's growth, Taymour focuses on sustainable, organic growth for her business. As a result, she's not selling out anytime soon.
Hackwith Design House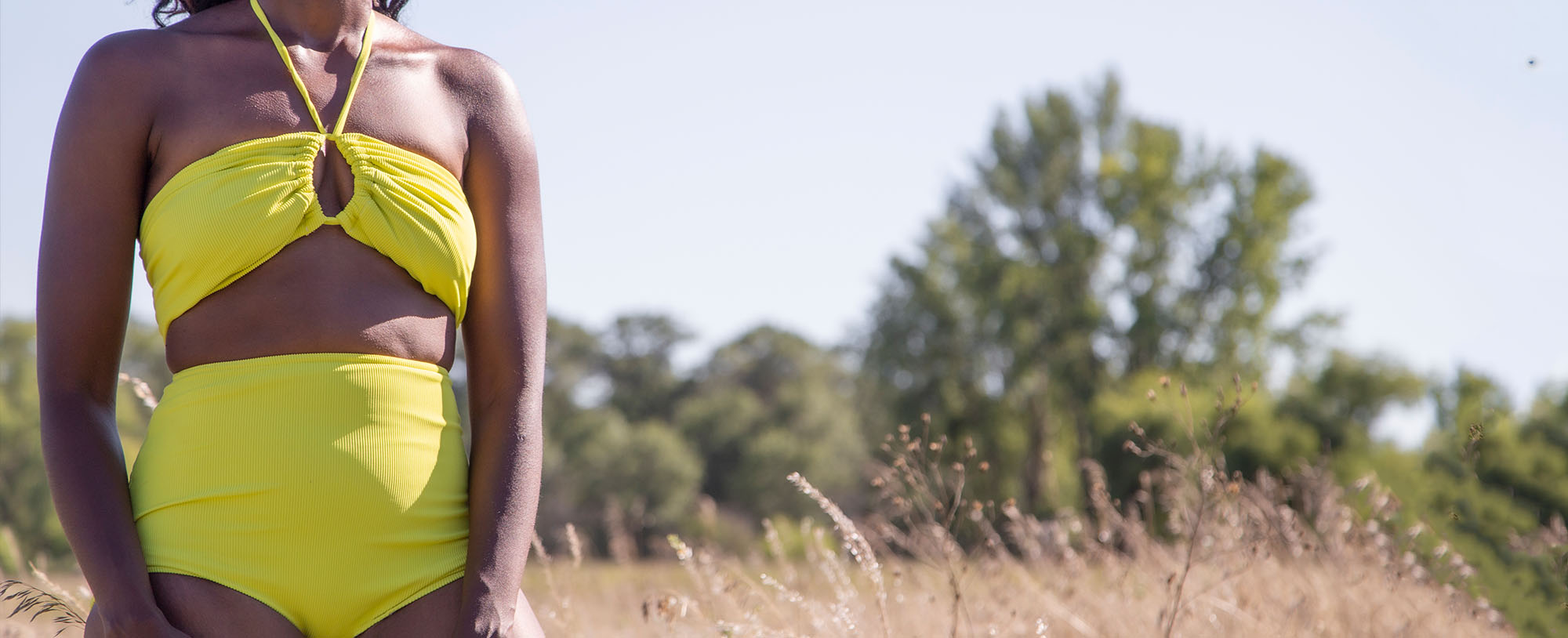 Hackwith Design House is doing big things in a small way. This indie brand started in 2013 when designer and artist Lisa Hackwith released its first limited edition design. Today, the brand employs a small team and makes everything by hand in its Minnesota studio.
Hackwith Design House crafts elegant, simple womenswear with a natural boho feel. Earth tones, natural fabrics, and minimalist tailoring are brand mainstays. In addition to its flowy tops and comfy trousers, the brand creates size-inclusive swimwear with a modern, refined style.
Each Hackwith Design House collection is limited run and limited edition to remain sustainable. So, a piece from Hackwith is a truly unique garment that no other brand can ever replicate in quite the same way.
Lirika Matoshi
Like many indie clothing brands, Lirika Matoshi started on Etsy. The New York-based designer sold her handcrafted jewelry on the popular DIY site, and things took off. Today, Matoshi's self-named brand creates whimsical apparel that has gone viral on TikTok, been covered by the New York Times, and is everywhere on Pinterest.
Lirika Matoshi's designs are feminine, fun, and just plain magical. The brand's famous Strawberry Midi Dress features voluminous tulle, sweet bubble sleeves, and a silhouette worthy of the best cottage core Instagram account. The brand creates other dresses that are to die for, including its Hearty Corset Midi.
Since going viral, Matoshi has scaled her small business to include production in the brand's original New York City studio and an ethical factory in Kosovo, her home country. In addition, the brand is 100% women-run, with Matoshi at the helm.
Olive & Frank
Chloe Torpey is the brain behind UK-based indie brand Olive & Frank. Chloe started Olive & Frank with a small collection of t-shirts. She has since grown her small brand to include everything you need for a cute athleisure look.
Olive & Frank creates whimsical, fun clothing for women who want to express their personalities through fashion. The brand's designs are colorful, eclectic, and feminine. For example, simple hoodies are given a unique twist with all-over patterns of hearts, flowers, and positive affirmations.
Olive & Frank is a great indie brand because Chloe is still heavily involved with her brand. As a result, nothing is mass-produced, and everything is high-quality. In addition, Olive & Frank does business with ethical factories, local creatives, and other small businesses.
Decade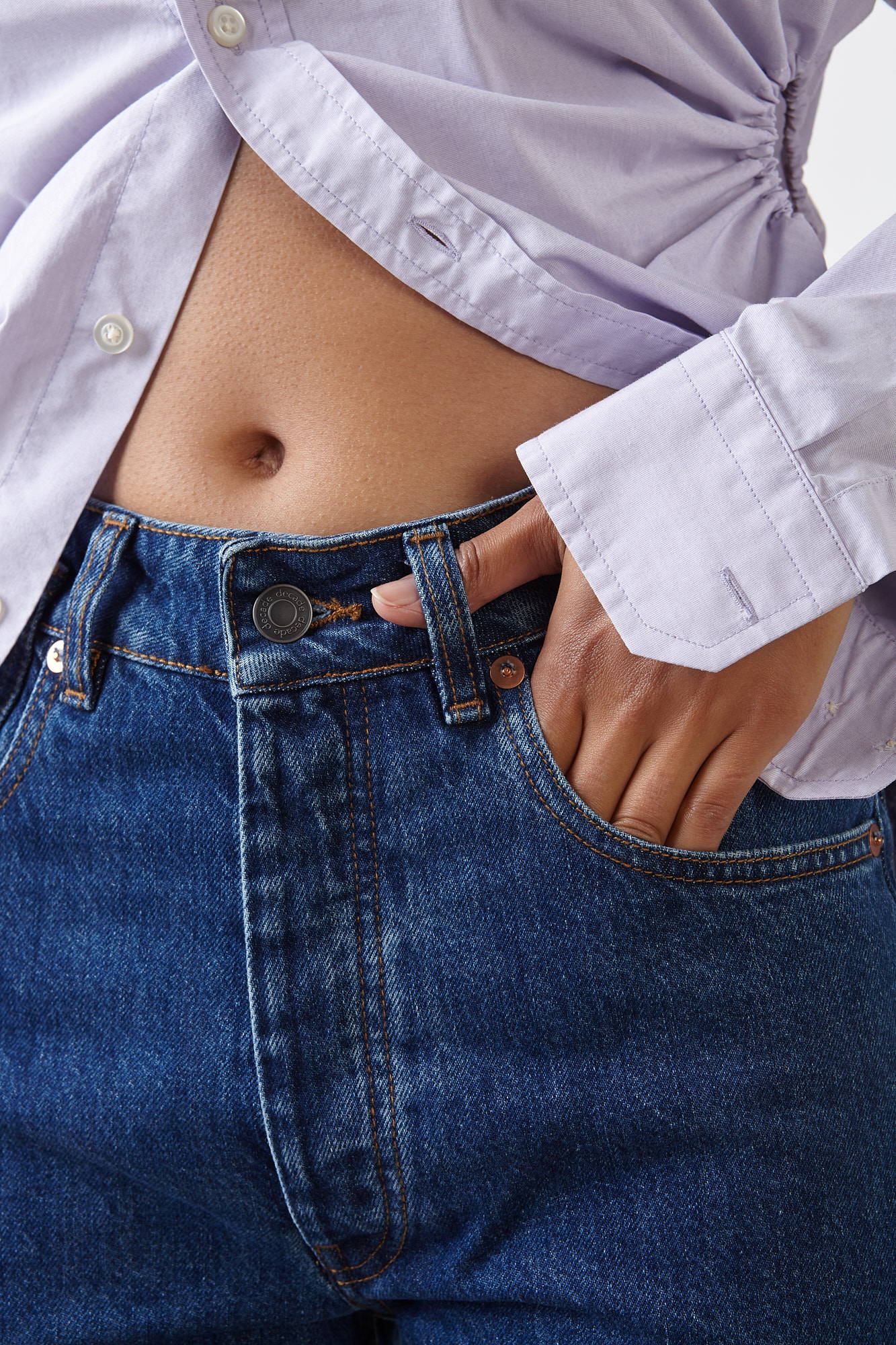 Designer Molly Spittal made it her mission to create the perfect pair of jeans. As a result, Spittal began Decade, a truly unique denim brand. Decade stands out because it uses an original sizing method guaranteed to fit every body comfortably.
This Canadian indie clothing brand offers a range of denim styles in different washes and sizes. A pair of Decade jeans is meant to be broken in, so the fit gets better the more you wear it. It's essentially memory foam in the form of jeans! In addition to denim, Decade recently added a limited collection of crop tops made with organic and recycled cotton.
The team at Denim is pretty small, and Spittal is heavily involved in the day-to-day operations. The brand has a small boutique in Vancouver, Canada, that is open on a part-time basis. You can even get a personal fitting if you're lucky enough to visit when the store is open!
Chava Studio
Chava Studio, founded by Olivia Villanti in 2020, is an indie clothing brand based in Mexico City. The label is a family-run business through and through. Chava Studio works with a local factory owned by Olivia's in-laws, and her uncle manages the brand's studio.
Chava Studio is known for its expert tailoring. Its classic button-ups, shirtdresses, and tunics are made by hand according to precise measurements, and you can even get a garment made to measure if you so desire. There are also elegant, subtle details like mother-of-pearl buttons and optional monogramming that make Chava stand out from the rest.
Each piece is made-to-order by one of four sewists who meticulously craft Chava's clothing. The brand embodies slow fashion, only producing about 20 garments a week to ensure the highest quality and the well-being of its employees.
Maison Cléo
Although Maison Cléo is a small mother-daughter operation, fashion lovers hail it as the next big Gen Z brand. The French brand is owned and operated by Marie Dewet and her mother, Cléo, the sole seamstress. Every piece by Maison ​​Cléo is made by hand in their home studio.
Maison Cléo modernizes French classics with its feminine, Y2K-chic looks. For example, the brand's faux fur-lined matching sets with collegiate plaid and oversized buttons look straight out of a scene from Clueless. Its lace-lined slip dresses and floral front-tie tops are also sweet additions to any spring wardrobe.
Shoppers are attracted to Maison Cléo's do-it-yourself mentality. The brand's designs are seen on celebrities and influencers like Emily Ratajkowski and Leandra Medine Cohen. In addition, the indie brand partners with Net-a-Porter to create exclusive, seasonal collections.
Phlemuns
Jim Flemons began his small label in 2013 after graduating from fashion school. Phlemuns, a play on the designer's last name, is an indie clothing brand based in Los Angeles that deconstructs the gender binary so often found in luxury fashion.
The brand's unisex designs are innovative, edgy, and Y2K chic. For example, backless mesh tees, drawstring cargo skirts, and reconstructed denim jeans take every day silhouettes and transform them into something completely new. Phlemuns' pieces elevate the everyday into something highbrow and new.
Phlemuns is best known for the matching set Solange wore in her "Don't Touch My Hair" music video. After that breakthrough collaboration, the brand became an indie darling among the rich and famous. Phlemuns pieces have been spotted on celebrities such as Lil Nas X and Bella Hadid.
Santos
Mónica Santos Gil, who has a background in corporate fashion, launched Santos in 2020. She was disillusioned by the waste and over-consumption caused by traditional fashion labels and wanted to do something different.
Santos is best known for its vegan cactus bags, but the indie brand also creates ready-to-wear clothing that is sustainable, handmade, and anything but boring. Its designs are colorful, retro, and playful. For example, its two-tone dresses and matching sets are reminiscent of go-go dancers from the 60s.
Also, Santos' halter tops and button-ups come in bright, monochromatic colors with exaggerated collars, delicate buttons, and geometric silhouettes. The overall vibe is retro chic with a splash of avant-garde. If you're still not convinced to add this indie brand to your rotation, all of Santos' clothing uses eco-friendly eucalyptus fibers and organic cotton.
Après Studio
Australia has plenty of indie clothing brands, and Après Studio is one of the best. Launched in 2018 by designer Meg Wilcher, the Melbourne-based eco-brand uses completely organic and recycled materials to produce its clothing.
Après Studio crafts fun, girly designs that blend a bit of boho with the popular Y2K aesthetic. However, that doesn't mean Après Studio clothing is in one day and out the next. Its ruched dresses, flowy tops, and wide-leg pants go beyond trends and embody timeless cuts and silhouettes.
Après Studio is still a tiny operation, with Wilcher doing much of the hands-on work of running a small business. She works closely with Après Studio's makers overseas to ensure ethical treatment, brand transparency, and supreme garment quality.
Gil Rodriguez
Eliana Gil Rodriguez began her namesake brand in 2018. Gil Rodriguez is, as its website boasts, "an exercise in slow fashion." The young indie clothing brand crafts timeless, indispensable basics that elevate an everyday look into a thing of beauty.
Gil Rodriguez produces everything you need for a foundational wardrobe. From nude-color body suits to slouchy hoodies, the brand makes it all in its ethical, fair-wage factory. If you want to dress up, try the tube convertible dress, backless bodysuit, or professional pintuck pants.
Rodriguez worked as an American Apparel designer for about ten years, and the influence is evident in Gil Rodriguez's minimal color palette and stark silhouettes. However, the brand stands on its own for its sustainable practices, quality construction, and relatively affordable prices.
Refine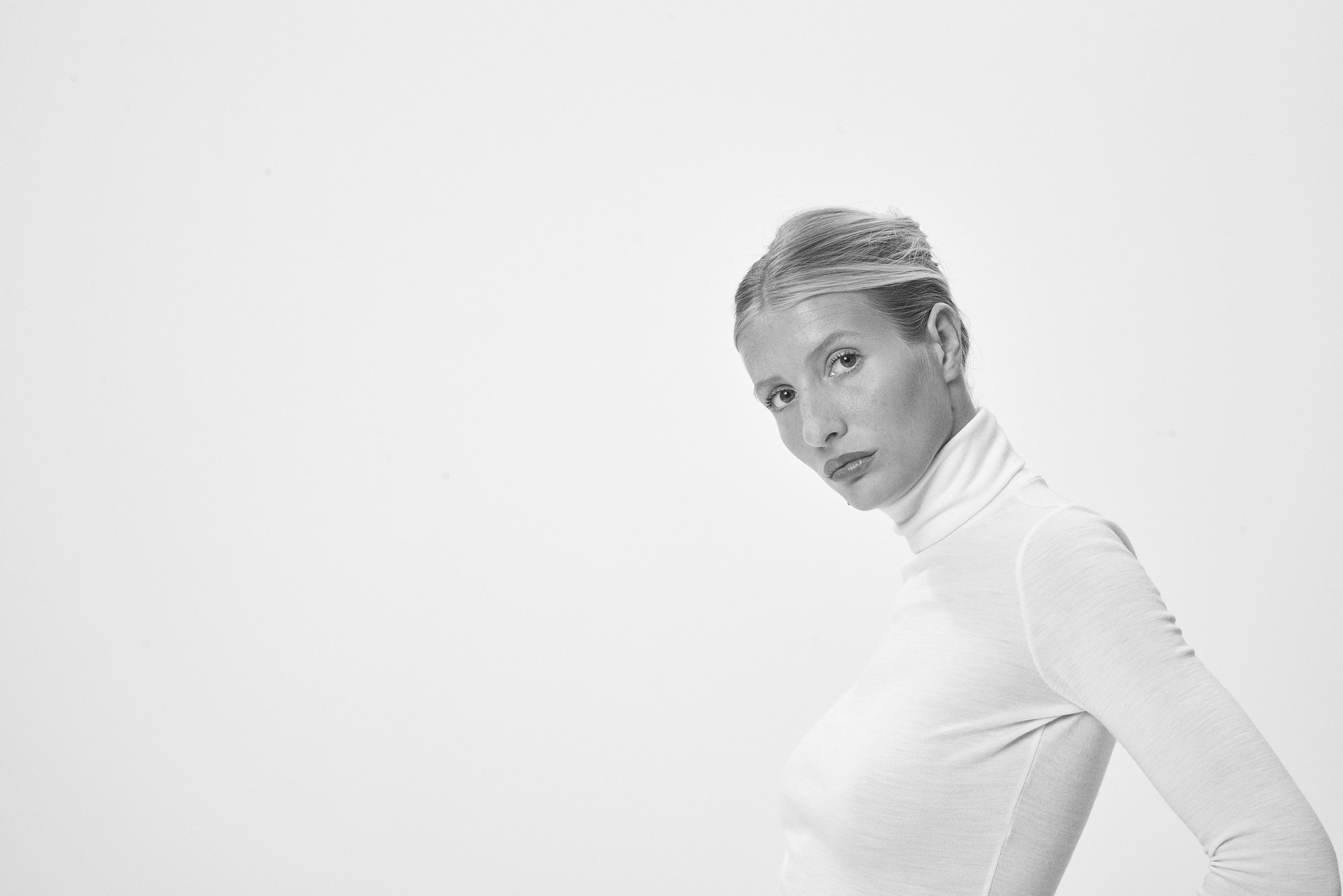 The fashion world rejoiced when former Net-a-Porter editor Anina Heé launched her independent brand, Refine, in 2019. Refine creates classic women's basics inspired by Heé's love of Friends and the 90s.
Refine embodies its name with its simple, no-nonsense essentials. Versatile leggings, chic turtlenecks, and sculpted tanks are just some of its elevated options. In addition, its limited color palette of black, white, and beige gives the brand a classic, sophisticated edge.
Refine pieces are timeless and work across seasons and locales. Its slip dresses and collared shirts have a tinge of 90s influence, but they don't fall into the trap of being too on-trend. You can wear a Refine piece anywhere in the world, and it's guaranteed to look chic.
4KINSHIP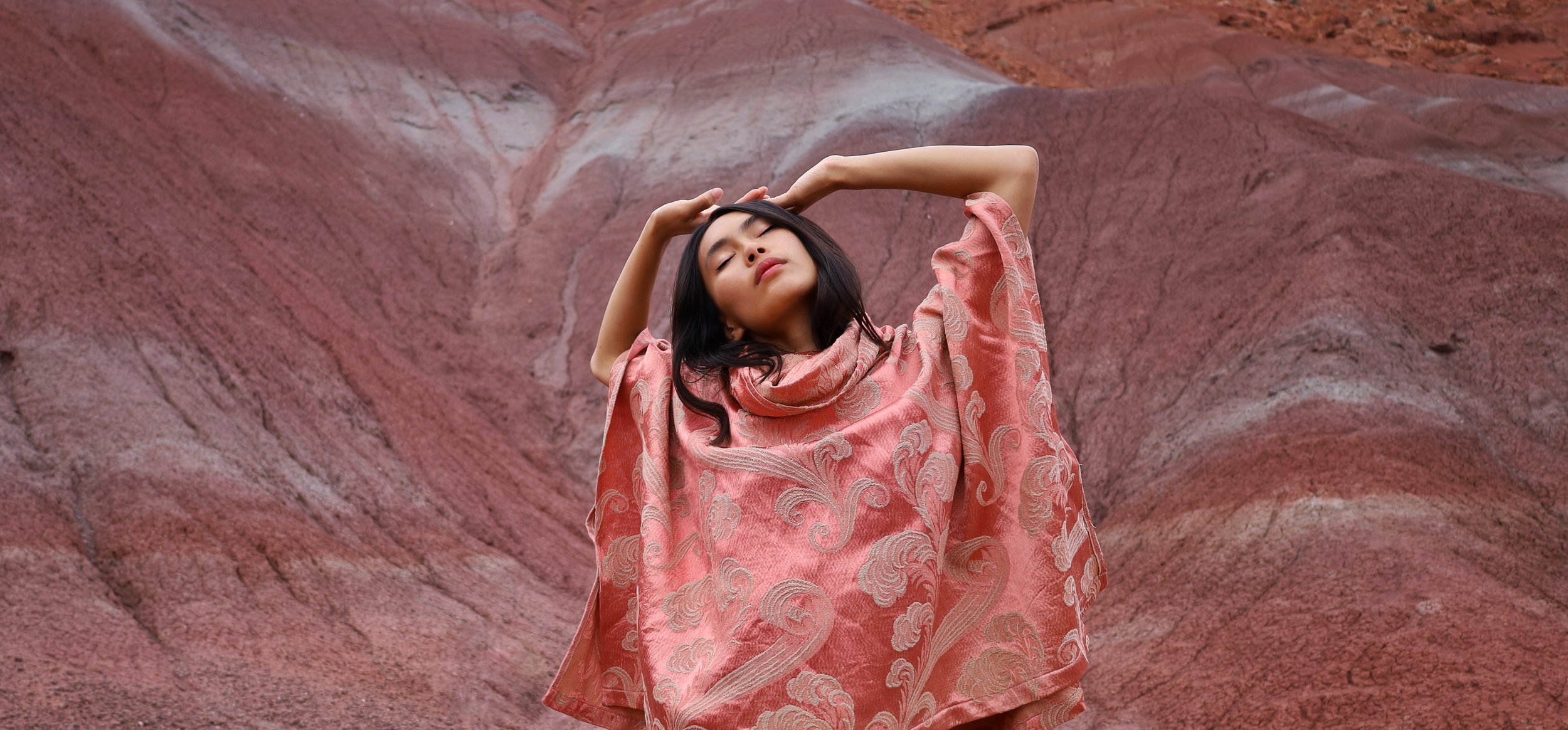 4KINSHIP sells vintage and handmade apparel and accessories that celebrate the indigenous craftsmanship of the Southwest. This Diné (Navajo) owned indie clothing brand was started by Amy Denet Deal in 2015 and is based in New Mexico.
4KINSHIP's online store has a colorful mix of fashionable vintage and handmade upcycled garments. The brand's designs celebrate the festive colors, motifs, and artisanal traditions of the indigenous Southwest. For example, its upcycled blanket coats are made from repurposed Pendleton blankets.
In addition, 4KINSHIP focuses on supporting its Diné community. The brand leads fundraisers such as the Diné Skate Garden Project, which is run in collaboration with the singer and activist Jewel.
Elizabeth Suzann Studio
Elizabeth Suzann Studio is a small-scale, slow fashion brand owned and operated by designer Liz Pape. The brand operates on a genuinely indie mindset, working with a small studio in North Carolina to hand-make its garments.
Elizabeth Suzann's designs meet at the intersection of ease and grace. Its minimalist pieces are relaxed, comfortable, and refined. Only natural fabrics like linen are used to construct timeless, seasonless pieces that will look fashionable for years to come.
Since Elizabeth Suzann is a small operation, it has experienced ups and downs. The indie brand shut down in 2020 due to COVID-19 but thankfully re-opened again in 2021. Today, Liz focuses on producing limited collections, specialty fabrics, and original patterns for fans to craft their own sustainable wardrobe.
Cool Is A Construct
Even though Cool Is A Construct is only two years old, the NYC indie brand is one of the hottest labels among social media it-girls. Founded by college student Chloe Neu, the brand is definitely constructing the new cool.
Cool Is A Construct uses deadstock, vintage, and custom-printed fabric to create cute, carefree dresses and separates. Florals in dreamy pastels adorn skin-tight tube dresses, lace-up corset tops, and bikini separates. The vibe is summery and light, no matter the season.
Cool Is A Construct's bright, Parisian-inspired patterns and styles have caught the eye of many a cool girl via TikTok and Instagram. The brand's looks have been seen on Danielle Bernstein, Maddie Ziegler, and TikTok darling Addison Rae.
KNWLS
If you're looking for a new designer brand to love, look no further than the indie label KNWLS. Designer Charlotte Knowles and her partner Alexandre Arsenault run the luxury brand out of their London studio, creating pieces that push the boundaries of fashion.
KNWLS designs redefine femininity and what it means to be sexy. Its innovative pieces deconstruct classic silhouettes into something new and edgy. For example, a cotton tank transforms into a two-dimensional corset with black and brown screenprinting.
Also, KNWLS leans into the Y2K fashion trend but makes it original. Classic baggy jeans are distressed to the extreme to create an ombre effect, strappy, sheer tops and tanks give the titillating illusion of undergarments, and matching sets feature studded leather.
Aya Muse
Aya Muse began with a simple pair of luxury biker shorts. This origins story is surprising considering that the Los Angeles indie brand is now famous for its 90s-inspired womenswear that's beloved by models and influencers.
According to brand founder Tina Rodiou, slinky knits and dressed-up essentials are her true passion. As a result, Aya Muse's designs are sexy, sleek, and effortlessly chic. Its strappy cuts, barely-there silhouettes, and risqué cut-outs bring a luxury aesthetic to classic 90s pieces, like slinky floor-length gowns and matching blazer sets.
Like many indie clothing brands, Aya Muse focuses on slow, ethical manufacturing. The brand partners with small factories in China and Georgia to produce its high-quality apparel. In addition, 90% of Aya Muse fabrics are recycled or natural.
Danielle Guizio
Danielle Guizio launched her eponymous label in 2014. Since its inception, Danielle Guizio has been setting the trends, not following them. The Gen Z luxury brand makes slinky, feminine pieces that play with retro influences and modern fabrics.
Danielle Guizio isn't a brand for girls who like to blend in. Instead, the brand features edgy, vintage-inspired designs that draw heavily from the 1970s and early millennium. Plaid miniskirts pair with matching corset tops, while slinky mini dresses combine cozy knit patterns with scandalous cut-outs.
Danielle Guizio has come a long way from its humble beginnings. The indie brand now collaborates with big brands like Reebok and Levi's. In addition, the HBO hit show Euphoria partnered with Danielle Guizio to provide wardrobe for several characters.
ELLISS
ELLISS believes you don't have to be uncomfortable to wear something unique. The brand, run by designer Elliss Solomon, creates versatile pieces that marry the avant-garde with ultimate comfort.
The brand's clothing is form-fitting without being constricting. Each piece is stretchy, soft, and natural but has a high-end feel. A surprising design element is always incorporated into each design, such as an exciting print or subtle fabric choice. For example, realistic glistening water or retro portrait collages are printed onto see-through mesh dresses in ELLISS' latest collection.
All ELLISS pieces are limited in quantity, so shoppers get a truly unique item of clothing. In addition, the brand focuses on minimizing waste, using fibers like organic cotton or recycled polyethylene. So when shopping with this indie brand, you can love the planet and your closet.
Loud Bodies
Not all indie clothing brands are size-inclusive, which is why Patricia Luiza Blaj established Loud Bodies. Blaj became frustrated with the limited options for cute, modern clothing in her size, so she decided to make her own.
Loud Bodies offers a vast selection of plus-size styles ethically made with sustainable materials. Its womenswear designs perfectly marry a retro vibe with modern silhouettes and cuts. For example, its collection of velvet eveningwear features perfectly draped trousers, flirty midi dresses, and floor-length gowns.
Another significant aspect of Loud Bodies' product line is its professional attire. Gone are the days of frumpy, shapeless plus-size options. Instead, Loud Bodies has everything you need to look put-together and fashionable, from blazers to organic cotton blouses.
Mirror Palais
Designer Marcelo Gaia was already an indie darling by the time he launched Mirror Palais in 2019. Branching out from his now-defunct label Rosemilk, Mirror Palais is a more refined reflection of Gaia's signature style.
Mirror Palais crafts elegant, powerful pieces that draw inspiration from Gaia's love of vintage femininity. Each piece in Mirror Palais' recent collection is a reinterpretation of classic Renaissance and Rococo silhouettes. For example, billowing sleeves juxtapose with barely-there bustiers, and structured ruffles create glamorous floor-length gowns.
Mirror Palais' romantic looks are hot among celebrities like Bella Hadid and Dua Lipa. But, despite the media attention, the brand is a small operation. Mirror Palais designs and handmakes each piece in New York City's garment district.
Maiden Name
If you love a more artsy approach to indie fashion, check out Maiden Name. The conceptual clothing brand and art project were founded in 2019 by David Lê and Alix Freireich. The brand's New York City storefront is an apparel store and gallery featuring its limited-run collections and other art objects.
Vintage 70s and 80s fashion heavily influence Maiden Name's clothing. Its high-waisted pants, shiny leather skirts, and eye-catching button-down cardigans draw from decades past but with a modern spin. Also, the brand features interesting stand-out pieces like a patchwork dress and a black mesh tee reminiscent of a football jersey.
Maiden Name is hyper-local, so everything from start to finish is based in New York. All fabric is deadstock, upcycled, or made locally, and the designers are involved in every step of the supply chain.
Sotela
Sotela is a slow-fashion indie brand that is doing things differently. The brand's founder is Hanna Baror-Padilla, and she began Sotela in 2016 after becoming frustrated with how constrictive most clothing was to her ever-changing body.
Sotela's wardrobe essentials grow with you, not against you. Its garments use stretchy fabrics like organic cotton and modal Tencel to fit more than one size. That way, bodies experiencing bloating, pregnancy, or other everyday experiences won't have to worry about finding new clothes that fit comfortably. In addition, all of Sotela's products are made-to-order, and custom sizing is available.
While Sotela's designs are comfy, they're also chic and refined. The brand embraces neutrals and earth tones, making its designs easy to mix and match. In addition, it offers everything you need to build a versatile, sustainably-made wardrobe, including corduroy trousers, simple dresses, wrap skirts, and shirts.
Paloma Wool
Paloma Wool is a Spanish independent label by designer and artist Paloma Lanna. The small brand is part art project, part clothing line. Its collections meditate on the simple ritual of getting dressed.
The brand creates minimalist, streamlined womenswear that puts a spin on wardrobe-essentials. Its ruched tanks, long-sleeved tees, and cozy knits may look plain at first glance, but if you look closer, you'll find interesting ruching, stitching, and tailoring that make each piece unique.
Paloma Wool uses recycled, organic, and sustainably sourced materials. For example, all its wool yarn uses responsibly sourced mohair and alpaca fibers. The indie brand also produces off-the-wall accessories, such as elbow-length knitted gloves made from wool and stirrup leg warmers that go over your shoes.