Have you ever found yourself in need of a quick, catchy name for your jewelry business? If so, then this blog post is sure to help you out! No problem! In this post, you will plenty of jewelry business name ideas that can help you pick the best name for your business.
After all, the name of your jewelry company will set the tone for what your customers expect when they walk into your store. That's why it's so important to choose wisely.
We did our best to make this post useful for all levels of entrepreneurs and crafters. Enjoy 🙂
Catchy Jewelry Business Names
What's in a name? A lot! Pick the right name and your business could get off to a flying start. Choose the wrong one and you could struggle to get customers.
To help you find that perfect name, here are plenty of catchy jewelry business names to get you started:
Bold and Bright
Shining Branches
Diamond in the Rough
Twist and Turn Jewelry
Shine Zone
Clear Choice Jewelry
Golden Chain Jewelry
Fantastic Rings
Eighteen Karats
Platinum Collection
Day Dream Designs
All Things Golden
Redstone Jewelry Co.
Sparkling Minds
Catchy Crystals
Sparkly Lady
Fusion of Love
Crystal Shine
Shining Light
Sparkling Diamonds
Coloured Quartz
Precious Gemstones
String Of Pearls
Simply Unique Jewellery
One Step Ahead
On a Roll
Diamonds are Forever
Big-Little-World
Gold Rush
Modern Style
Sounds Good
Just Like Diamonds
Pretty Wild
Jewel of the Sea
Makes Me Feel Alive
Love That Feeling
Perfectly Diamond
Jewelry Creations
Gold Ring
Sterling Silver
Grand Fine Jewelry
Gift Box Jewelry
Everlasting Stones
Gemstone Designs and More
Treasured Gold Designs
Royal Ruby Designs
Cute and Cuddly
Crystal Spring Designs, LLC
Crown Candy
Crown Jewels
Diamond Crown
Royal Crown
Dauntless Diamonds
Posh Diamonds Inc.
Ribbon Jewelry Company
See Me Sparkle, LLC
Solstice & Co.
Stone Designs Galore
Aquamarine Collection
Krystal Crown Collection
Empress Jewels Collection
Silver Lining Collection
Divine Deities Collection
Pearl Beach Collection
Gems of stories
Jewels of imagination
Diamanteria
Gemstone Jewellery
Collectors King
Jewelry Works
Mesmerizing Jewelry
The Jewelry Boutique
Diamond Mine
Pearls & Co.
Dimond Girls
Simple Gold
Fine Silver
Jewelry Junction
Silver Charms
Jewelry Company Names HandPicked By Branding Experts (Domains Included) 💎
Jewlies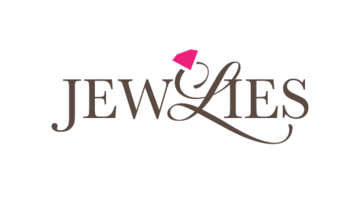 Jewlies is a beautiful brand name for your Jewelry business. Jewlies is a brand name that has the versatility and pizzazz of a gem. The benefits of choosing this as your Jewelry business brand name are far too many to count.
From diamond engagement rings to designer watches, to fine gemstones and necklaces and bracelets; whatever your customers' tastes may be, Jewlies' is an ideal name for your jewelry business.
Start your jewelry business today or increase your sales by re-branding an old jewelry brand under this buyer-sensitive name.
Undervalued domain. Expensive brand. Get the full package right now for a bargain price.
Buy Jewlies.com
Handmade Jewelry Business Names
You want to make sure the name of your handmade jewelry business is memorable, catchy, and one that your customers will remember. You also want it to reflect who you are and what you do.
Keeping this in mind, we've put together this list of creative handmade jewelry business name ideas to help you come up with a winning name:
Baubles & Bangles
Bling & Bling
Got gems?
Moon Shine
Silk Rose Bracelets
Aura Chic
Artifact Jewelry
Castle Hill Design
Citrine Designs
Quartz Crystal Jewelry
Veiled in Silver
Quicksilver Star Gems
Sunshine Silver Designs
Two Lovely Birds
Bling on a Budget
Artisans Guild
Rainbow Crysta Mills
Shimmering Nuggets
Echo-rocks
Flow-of-stones
Demi-luxe
Greensleeves
Loose Diamonds
Exquisite Jewels
Adornment
Blissful
Jewelry Craftsmen
Aurora Diamond
Earring Junction
Sunshine Pearlz
Blaze of Glory Shop
Sunset Time Jewellery
Radiant Gems Jewellery
Rose Gold
Silver Crystals
Gold Smoky Quartz
Chandelier Collection
Bellas Collection
Black Diamond Bracelet
Pearls and Gold Rings
Handmade Earrings
Fine Crafts
Handcrafted Jewelry
Designer Jewelry
Twinkle Designs
Serendipity Jewelry Design
Jewel of Life
Flourish Fine Art & Gifts
Urban Ascent Jewelry Designs
Craft Creativity
Handmade Creations
Your Life Your Art
Made with Love
Ornament of My Heart
Handcrafted with Love
Stringing Ideas
Jewelry Monitor
Artisan Beads
The Craft Box
Adornment Inc.
Aesthetica
Bauble Boutique
Bling Studio
Curiosity Boutique
Morpheus Crafts
More Than Personalized Jewelry
Onyx Designs
Jewlry Cartel
Just Like Gold
Sky Beads
Sugarpixie
The Pearl Collection
Treasure Chest
Blue Knight Jewels
Purple Jewels
Beige Crystal Jewelry
Teal Jewels
Green Jewels
Maroon Jewel
Maroon Gemstones
Cluster Gemstones
Golden Edge
Amber and Silver
Paparazzi Jewelry Business Names
Deciding on a business name can be difficult and overwhelming. Still, if you haven't decided on your Paparazzi Jewelry business name, we can help.
Here are the most dependable ones we could create to help inspire your own naming creativity for your Paparazzi jewelry business:
Paparazzi Jewelry
Team Paparazzi
Purple Lady
Imminent Gems
Diamond Disk
Sweet Pearls
Wild Obsession
Shining Stars
Flashing Diamonds
Arch Jewelry
Mizzen and Main
Jewelry Flicks
Diamond Darby
Angel Kisses
Moonstruck Shop
Namaste Designs
Secret Princess
Paparazzi Diamonds
Paparazzi Sparkle
Jewelry Shine
Shine With Brilliance
A Sparkle Of Life
Showing Some Love
Goldie Bling
Oh It Ring or It Don't Ring
A&J's: All And Jewels
Bling You
Get Real Girl
A Happy Experience
Brilliant Lines
Diamond Rings
Just Express It
Big Earring Surprise
Deja Vu Designs
Glamorous Creations
Paparazzi Pride
The Paparazzi Fleur
Paparazzi Rose
Unique Jewelry Business Names
As you know, the key to success in an entrepreneurial venture is a great idea. When brainstorming jewelry business name ideas, we should move beyond only the similar-sounding jewelry-related terms.
There are millions of businesses out there that use a derivative of their product and service as their name. That road has been traveled many times before, and it may be difficult to stand out in your market if you choose that path.
To help you out, we've shared below a lot of unique jewelry business names to help spark some creativity:
Primal Jewelry
Pen and Pearl Pendant Co
Pink Octopus Designs
Planet Ocean Jewelry
Platinum Gold
Diamonds and Pearls
ABA- Accentuate your Beautiful Attributes
ACD – Always Correct Diamonds
ARA – Angelic Radiance and Affection
CQV Jewelry – Creative Quality Valued Jewelry
HDA – Heavenly Distractions Approved!
Badley Beads
Bahama Bay
Cahill Collections
Charming Cherry
Amulet
Adornment
Dazzle Dangles
Guava Blossom
Glittering Glamourous Pearls
Hearty Handcrafts
Classic Gold Jewelry Inc.
Unique Perfections
Dreamy Designs
Romantic Custom Jewelers
Excelente Designs
Flawless Unique
Exquisite Iconic Designs
Glamorous Fashion Jewelry
Charm Department
Coco Diamonds Inc.
Cottage Connection Inc.
Crystal Closet Inc.
Copper Connection LLC
Arrow Jewelry
BJ Jewels
Bliss Jewelry
Bling Jewelry
The Jewelry Drill
Blue Jewelry
Boxwood Jewelers
Julie's Jewels
Kisses N Gems
Babelicious Jewelry
Clear Crystal Box
High Jewelry Company
Elegant Buckle Jewelry
Amber Gems
Sparkling Things
Precious and Pretty Things
Expressive Identity
Zingy Zebra Gems
Dazzling Diamonds
Blue Sapphires
The Golden Bow
Zebra Print Jewelry
The Gold Rush
Emeralds and Pearls
The Little Gem
Bolo Bling
Elegant Jewelry
Earthly Diamonds
Toeriffic Jewelry
Pieces of Heaven
Prosper Plum
Shiny Star
Fancy Frost
Exquisite Emerald
Pretty Pearl
Diamond Diva
Wide Charming Jewelry
Jewel-incredible
The Earl Diamond
Cutting Edge Jewels
Jaguar Jewelry
SeaShell Jewelry
Cool Jewelry Company Names
Your business name is one of the most important aspects of your jewelry store. It is what you'll be known by so it's important to get it right. The ability to really stand out in today's highly competitive markets can't be underestimated.
Here's a list of cool jewelry business names for you to get inspired by:
The Gem Hunter
Precious Picks
The Silver Bow
Enchanted Diamonds
Impressions Jewelry Designs
It's A Ring Thing
Neckline Diamonds
Three Classics Co
Always Rings True
Delicate Designs
The Crown Jewels
Diamonds In The Rough
The Finger Pointer
Platinum Bling
Adornments and Gems
Birthstone Inc
Copper Crown
Diamonds Inc
Disguise Jewelry
Earthly Treasures international Inc
Fashion and Belle
Golden Memories Diamond Company Inc
Lover's collectibles
Lux Crystal Ltd
Luxury Line International Ltd
Jewelry Auction
Jewelry Candles
Jewelry Factory
Top Jewelry
Jewelry World
Online Jewelry
Unique Jewelry
Cheap Jewelry
Love Jewelry
Costume Jewelry
Just Jewelry
Indian Jewelry
Jewelry Online
Paris Jewelry
Luxury Jewelry
Jewelry Outlet
Vintage Jewelry
Your Jewelry
Flower Jewelry
Endless Jewelry
Bridal Jewelry
Jewelry Love
Bling Jewelry
Karma Jewelry
Art Jewelry
The Jewelry
Amber Jewelry
Jewelry Boxes
Wedding Jewelry
Royal Jewelry
Smart Jewelry
Fine Jewelry
Love and Eternity Co
Love in A Blue Colour Limited
Rock on
Diamonds Rings and Things, Inc.
Shoestring Ruby
High Fashion Pearls
Glamour and Glitz Inc.
Beaded Necklaces
Cute Jewelry Company Names
The name you choose for your business can speak so much about the services you provide, as well as the market that you aim at. It is for this reason you should choose a cute name that can evoke a pleasant feeling among the visitors.
Here is a list of cute jewelry business names to help you find the one that best matches your style and requirements:
You and Me
New Beginnings
Love and Happiness
Pink Poodle
Pandora's Jewels
Prism Gems
Shimmering Gems
The Purple Pearls Inc
Bits of Bling
The Jewel Affair
Diamonds R Here
Lovely Lockets
Grand Designs Co Ltd
The Precious Things
Amber Designs
Beauty in Jewels
Sparkle Biz
Shimmer Bracelets
Crimson Adornments
Pretty in Pearls
Kissing Monster Jewelry Co.
Crafty Chicks Bling's
Sparkly Things
Gemstone Creations
Diamond Rocks!
Wizardry Designs
Wondrous Bling
The Jewelry Line
Wonderful Bracelets
Dainty Bangle
Happy Jewelry Shop
High Class Jewels
Magic Lace
Friends Collection
Family Jewels
Fashion Friends
Mates Jewellery
Your Family Jewels
Diamonds and Friends
Friends Forever Jewelry
Purely Friends
Absolutely Special
Sparkly Diamonds
Charmed Memories (nice name, simple)
Gold Goddesses (great name, cute message)
Diamonds Street (nice, edgy, creative)
Chic Silver
Lovely Gems & Things
Necklacez
Jolly Jewels
Wearable Art
Friendly Fox
Bling Bling
Shiny Sparkly Silver
Sparkle and Sparkle
The Bling Company
Glitter Me This
Wonderland Jewels
Loveable Jewels
A Piece of Your Heart Beads
Art Debut
Seed of Style
Bead Maker
Behind Closed Doors
Little Shop of Gems
Cute is What We Aim For
Little Bit Brittle
When You Wish Upon a Gem
Wonderful Pearls
Work of Art Jewels
How to Name a Jewelry Business?
How to choose a good name for the jewelry business? It is no less important than choosing the right gemstones for your jewelry.
A huge problem most jewelry sellers face is settling on a business name. This makes sense when you think about it. Your business name and brand become an extension of yourself and should reflect your overall company image.
The name you choose will be the foundation for your company. Your business' identity is a powerful weapon for attracting new clients and customers.
Choosing a name for your jewelry business isn't easy because the name has a strong impact on how much customers will trust your business. You want to choose a name that quickly describes what you do so that customers can make a decision about you and your service or product without any doubt.
A well-thought name makes people remember you and give you an edge in the highly competitive industry.
Here are tips on how to choose a good name for your jewelry business.
Choose a name that's short, simple, and easy to remember (not more than 3 words)
Avoid hard to pronounce and hard to spell names
Stay away from numbers or hyphens
Think about what your brand stands for
Think about some of the most successful jewelry brands and find what's common in their brand names
Keep it unique and easy to recollect for your customer group
Make sure the domain name is available
Don't copy or spoof someone else's trademarked name
Jewelry Business Name Generator
The business name generator trend took the internet by storm about a year ago. Everyone was using them to come up with the next big business name. While we believe in utilizing tools, we also believe you should never use these generators for the purpose of choosing a name for your business.
Business name generators are terrible. These tools take random words and combine them with cliche business terms to generate boring and overly generic names.
These generators are made to produce hundreds of name ideas in a single click and for this reason, people are often tempted to use these. But trust us, you'll regret your decision in the long run.
When you are a new entrepreneur, the worst mistake that you can do is to use a boring generated business name. Therefore, as a branding agency, we recommend our readers not to use these generators for the purpose of choosing the name for your business.
Conclusion: Jewelry Business Names
Well, there you have it – a huge list of jewelry store name and business name ideas. We hope that through this article we have given you some food for thought and also some really great name ideas for your Jewelry business. Now that you have so many relevant ideas you can narrow down a few great options and then finalize the one that best suits your business.
Remember that business names should not only be catchy and memorable but most importantly they need to accurately represent the nature of your business.
Regardless of which name you choose for your business, make sure that the business name that you ultimately select has a unique and memorable ring to it in order to help you establish your brand as an original leader in the industry.
Good luck and thanks for reading!
361 Splendid Jewelry Blog Names Ideas
170+ Jewelry Store Slogans and Taglines