Choosing a name for your law firm is a big decision, and can be the difference between success and failure, so it's essential to get it right. This article will help you find some inspiration or maybe even help you pick the perfect name for your new firm.
The name you choose for your law firm will always play a vital role in how people remember you in the market. Building a sense of trust and familiarity is what gives you an edge.
Find inspiration in the list that is segmented into multiple groups: short, catchy, memorable, unique, and more.
Short Law Firm Names
More and more law firms are springing up every day due to the high demand for legal services. The professionals at these firms advise individuals or corporations on legal matters and represent them in criminal or civil cases.
Most law firms typically choose names between two and four words in length. However, some choose short one-word names for their memorability.
Legalix
Legalix is a simple and straightforward law firm name. Your clients instantly understand that the firm offers services on legal matters. This name would look great on a compact logo design, which makes it great for marketing.
Neolegal
Neolegal is a great name for any law firm that offers a fresh and more modern take on legal services. The term "neo" means "new" or "revived", which gives Neolegal an edge over older law firms that aren't up to speed with present times.
Gavelia
Gavelia is a short and exotic-sounding name that is derived from the term "gavel". This is a reference to the small hammers that judges use to call for attention or punctuate their rulings.
These short law firm names are guaranteed to have you wishing that you thought of them first:
Topolicy
Lawboard
Pactiice
Lawplace
Enactics
Pology
Dipline
Statutort
Practment
Judictir
Distic
Legist
Jurish
Prosecutia
Mobiciary
Criminded
Legalar
Rigital
Poliber
Dlaw
Lawfire
Superce
Relatic
Talegal
Policitor
Systice
Lawire
Corpact
Politia
Overalegal
Appealth
Legalist
Premics
Regulace
Logiclaw
Orderlaw
Legalweb
Injunch
Morallar
Estic
Bonal
Tractic
Morary
Legalmia
Privil
Interlaw
Highlegal
A premium brand name can attract more clients and increase your client's loyalty to you as well as bestow an air of authority. This will help your law firm grow profitably and win new clients.
zoriva.com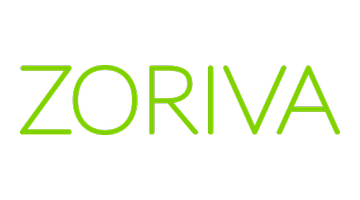 Zoriva is the perfect brand name for a law firm.
The name stands on its own and talks to everyone. It is an excellent way to reflect your confidence and professionalism.
It is a 6-letter name with a positive association of trust. (Approved by two professional linguists on our team!) This positive image will make the legal firm recognizable from among a sea of law firms.
It is creative, easy to remember, and spelled as it sounds.
Buy zoriva.com for your law firm now before someone else does!
wisked.com
A great law firm brand name should tell you something about the kind of lawyers behind it. Wisked does just that and more. Wisked is an ideal brand name for a law firm due to several positive connotations.
The first word that comes to mind is "wisdom". A brand using the name Wisked will be associated with wisdom, and among the most experienced lawyers in their field.
Also, the word "wisked" makes people think of being whisked away, or to be going somewhere quickly. This also describes what a lawyer would want to do for clients; if they could make them money quickly and then take them away from their problems.
Wisked is easy to pronounce and spell. It sounds modern, memorable, and professional. It will give you the confidence to market your law firm easily and stand out from the crowd.
It evokes feelings of creativity, inspiration, and fresh energy – all feelings a law firm should evoke.
Buy wisked.com as the brand name for your law firm today!
tactir.com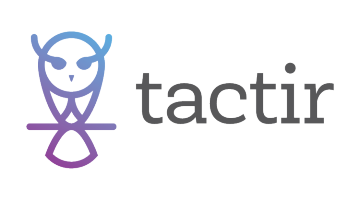 When considering a brand name for your law firm, Tactir makes the best choice. The word is short and ideal for use in any marketing materials. It also provides various benefits to the law firm, including how it flows off the tongue and into the minds of potential clients.
The word Tactir is derived from a combination of two Greek words: Taktirein and Tettirein. The word Taktirein originates from the Greek word Taktion which means to plan or purposely choreograph, while the word Tettirein originates from the Greek word Tetis meaning prudence, judiciousness, or cleverness.
Tactir is a combination of both of these words that portrays exactly what a law firm does for its clients – plans with purpose and executes with prudence.
Buy tactir.com for your blog now before someone else does!
Catchy Law Firm Names
Some law firms choose catchy names to stand out from competitors. These names are fun to pronounce and often stay in readers' minds long after reading them.
Falcon and Co Firm
Falcons are swift and powerful birds that tackle challenges head-on. Naming your law firm Falcon and Co Firm conveys confidence and tells readers you can handle any case, no matter how challenging it may be.
Masterson Law
Masterson is a common surname that means "superior" or "in-charge". A name like Masterson Law instantly informs readers that you can take control of any situation and come out on top.
Dash and Co.
Dash and Co is a catchy-sounding name that conveys speed and efficiency. Readers will instantly understand that this law firm provides fast services to solve their legal troubles as quickly as possible.
When branding a law firm, it can be difficult to find a catchy and memorable name. After all, there already are quite a few law firms and the last thing you want is to sound outdated.
Here are eye-catching law firm names that were created by our branding agency Soocial:
Legal Aspect Group
Ascent Capital
Founder's Law Firm
New Beginnings Consultants
Valor Group
Brisk Paralegals
Legal Advantage
Summit Law Co
Genuine Capital
Affinity Legal
Conversion Group
Saviors Law Assistance
Scouter's Group
Repertoire Law
Semantics Paralegals
Faith Legal Co
Cavill Law Associates
Anon Legal
Everyday Legal
Attorneys Online
Lawyers On Point
Abacus Law
Leading Lawyers
King Lawyers
The Legal Eagles
Charter Firm
Bucks Capital
Catalyst Law
Revamped Group
Energise Legal
Director Associates
Equinox Law
Foundry Firm
Ignite Paralegals
Indo Consultancy
Amethyst Law
Platinum Capital
Central Group
Bloomington Associates
Reflex Law
Supreme Group
Janice and Co. Legal
Laminar Consultancy
Freedom Law Firm
Aptitude Group
Intelligence Law
Liberate Capital
Hammond and Co. Firm
Enigma Legal
Salutations Law
Silverline Associates
Epitome Legal Co
Guardian Attorneys
Fusion Law
Legal Gurus
Creative Law Firm Names
Many law firms choose creative sounding names that convey out-of-the-box thinking, but also sound smart at the same time. Such names follow no particular format, other than simply being interesting to read and think about.
Oneup Legal
Oneup Legal is a great name because it informs readers that your team of lawyers can "one-up" the party they are battling. This conveys confidence and encourages readers to reach out for legal assistance.
Prostar Associates
Prostar Associates is another name that conveys confidence. This firm's lawyers are "pros" and "stars" who are at the top of their game.
Bluesky Group
Blue skies convey calmness and freedom. Naming your law firm Bluesky Group assures readers that you can handle their case and come through with minimal stress.
We spend a lot of time brainstorming creative names for law firms. And now we've decided to share them with you!
Time Legal
Techie Capital
Anylegal
Law Friends Co
Topical Lawyers
Legal Dude Associates
Changes Law Firm
Stellar Legal
Topmost Capital
Sphere Group
Poetic Justice
Unified Law
Ethics Group
Legal Passion
Nexus Lawyers
Clever Legal and Co.
Novelty Law Consultancy
Juristic Associates
Lex Legal and Co.
Camelot Law
Timeless Legal Consultancy
Context Associates
We Legal
Purely Law
Profitable Group
Meta Law Co
Legal Ranking
Civility Law Associates
Widget Paralegals
Definite Lawyers Group
Rubicon Law Firm
Pinged Consultancy
Bor & Civic Group
Speedy Legal
Law Style
Leeds Group
Northern Paralegals
Demand Capital
Jaguar Legal Associates
Sonic Law Firm
Crown Legal Consultancy
Logical Solutions
Accord Capital
Remedy Legal
Jeremy Group
Worth It Law
New Calling Lawyers
Unique Law Firm Names
Some law firms choose unique sounding names to help them stand out from competitors. There are thousands of law firms across the country, so a unique name will not only differentiate you from the rest but will also stay in readers' minds.
Cornerstone Group
A cornerstone is an important building block that is foundational for any structure. Naming your law firm Cornerstone Group draws readers in by conveying sturdiness and reliability.
Neu Paralegals
"Neu" is German for "new". A name like "Neu Paralegals" conveys modernity and innovation. This should draw in customers from the younger generation who are seeking legal services in the digital age.
Safeguarded Legal Solutions
People generally turn to attorneys when they need someone to defend or "safeguard" them during a case. A name like "Safeguarded Legal Solutions" conveys this aspect of legal services and should draw in customers.
With so many law firms the competition is fierce and thus a lot are trying to win over clients with unique names:
Attorneyship and Co
Riverwood Group
Banqbook Legal
Leveraged Associates
Mirage Law
Jurator Capital
Charter Associates
Pacquard Law Group
Proprietor Capital
Anchor Consultancy
Clue Legal Co.
Remy and Friends Consultancy
Chambers Lawyers
Contingent Capital
Trusted Paralegals
Classic Law Co.
Relay Legal
Collateral Group
Shaw Law Firm
Sonny Legal and Co.
Equity Law Group
Acute Legal
Lawyerx
Alliance Law
New Rights Consultants
Aspect Group
Intuition Law
Virtuoso Paralegals
Vista Associates
Sunny Law
Adapted Legal Solutions
Indicator Capital
Integrity Firm
Advanced Paralegal
Virtue Associates
Stacked Legal Solutions
Common Capital
Perspective Law
Endeavor Legal
Principal Group
Approach Consultancy
Chief Solutions
Lawdeck Co
Inspire Lawyers
Elite Capital
Complete Law Solutions
Blink Legal Associates
Trustworthy Law Firm Names
Trust is essential between any attorney and their client. After all, your attorney is the best line of defense you have during your case. Many law firms choose trustworthy sounding names to convey the importance of this relationship.
Parachute Law Consultants
A parachute is a life-saving device that helps people in dire situations. Naming your law firm "Parachute Law Consultants" conveys trust and reliability. Readers will instantly recognize that they can trust a firm with this name.
Honorable Law Associates
Lawyers are expected to behave honorably when representing their clients. This is an important part of the judicial process, and naming your law firm "Honorable Law Associates" highlights this point.
Adept Law Firm
"Adept Law Firm" is a simple yet effective name that conveys skill. Readers will instantly recognize that your law firm can take on any case and win.
Have you been struggling with creating a trustworthy law firm name for your new business venture? Do you want something that sounds distinguished and respectable that could convey quality, assurance, finesse, and trust?
We've created a list of trustworthy law firm names that are perfect for your personal law firms, startup law firms, blog, and website, or any other services related to law:
Ethical Paralegals
Dependable Legal Firm
Upright Law
Virtuous Capital
Honest Associates
True Law
Responsible Paralegals
Calculable Law Group
Confidential Attorneys
Trust and Co
Single Legal Solutions
Parker Associates
Panther Capital
Shield Defense Attorneys
Strict Protection
Valid Law
Robert Legal and Co
Approachable Associates
Aboveboard Paralegals
Friendly Law Co.
Kenneth Legal
Innovate Lawyers
Renewed Justice
Hamilton Associates
Amicable Attorneys
Samuel Judicial Solutions
Harness Legal
Silvertone Lawyers
Amber Attorneys
Garnet Paralegals
Valiant Defense Attorneys
Productive Law and Co
Partner Representatives
Cupboard Legal Solutions
Pocket Lawyer
Digital Law Associates
Complete Paralegals
Goldy Attorneys
Illuminated Paralegals
Brighter Future Solutions
Settlement Attorneys
Organized Legal Solutions
Everlast Law
Futureproof Legal
Joint Attorneys
Partnership Law Firm
Restorative Justice Co
Cool Law Firm Names
Some law firm names simply sound cool. Many firms choose names like these to draw in younger clients who are seeking out legal assistance for the first time.
Streamlined Legal Solutions
"Streamlined Legal Solutions" is a cool-sounding name that also conveys a sense of organization. Legal cases can be messy, so it's always best to have an attorney who can make the process more streamlined and straightforward.
Absolute Justice
"Absolute Justice" is a powerful name that describes what everyone involved in a legal case is looking for: justice. This name gets straight to the point and reminds clients about what they're seeking.
We decided to put together this list of cool law firm names that would make you say "that's awesome! I need to hire these people right now." We know that a lot of hard work and creativity goes into creating the right legal brand for your firm.
Alpha Attorneys
Razorsharp Associates
Indigo Paralegals
Justice Oversight
Hawkeye Legal Solutions
Valor Group
Asher Capital
Sentinel Law
Automa Attorneys
Jackson Legal
Credible Lawyers
Discovery Law Firm
Juneau Associates
Sine Capital
Swinging Associates
Lawlogy
Linus Law Firm
Mammoth Legal and Co.
Saber Group
Mahogany Attorneys
Ivory Law Solutions
Glass Legal
Emerson Associates
Offense Law Solutions
Ranked Paralegals
Prime Capital
Reamplified Justice
Connections Attorneys
Lawyers Hub
Legal Central
Justice Group
Noir Consultancy
Designer Law Associates
Filter Capital
Sherman Network
Pantone Legal Solutions
Sapphire Law
Aloft Paralegals
Tangerine Group
Gauged Justice
Valve Attorneys
Sheath Legal and Co.
Follower Law
Defense Central
Topdown Consultants
Fulltone Lawyers
Hard Law Co
Shaft Paralegals
Centurion Legal
How To Name Your Law Firm?
Just think about it: You're the one who's going to be handling all of your client's legal issues, from property disputes to criminal charges, and you need a name that will clearly show off your expertise while also being memorable.
That's why our team of lawyers has come up with a list of suggestions for naming your law firm.
Your law firm's name should be short, sweet, and easy to remember
Use a name that reflects your brand, but ultimately your prospective clients should be able to connect it with you and your services
Make it memorable (preferably not boring)
Avoid the words like "law" or "legal" in the name if possible (just think of all the existing law firms out there)
It should be easy to pronounce for non-native speakers
Make it relevant to the practice area of your law firm
Conclusion: Law Firm Names
The legal sector is becoming more and more competitive. This means creating your own brand in the legal business is absolutely essential.
As lawyers, the name of your firm is a major decision. The decisions you make will affect your long-term clients and even yourself professionally. Over the years, Soocial has provided names for over 70 law firms and other legal businesses.
Hopefully, you feel inspired by our list and are brimming with ideas for your new firm name. As a final note, we just want to say that picking the right name is one of the most important things you'll do with your business—and we can help you do it. Any law firm can become instantly recognized by clients when known by their brand name rather than their full legal name.
After considering your firm's location and practice areas, ask yourself which of these law firm names feels right. Once you've chosen an option you like, run it by a few close friends and family members to get their feedback on whether they think it sounds like a reputable business.
Best of luck in all your future legal endeavors!