Are you planning to start a lifestyle blog, but can't think of a catchy name? Well, you're not alone; this is one of the biggest challenges we come across in this industry. Some might consider it as simple as just throwing a bunch of words together. However, creating a "memorable and engaging" blog name is a science that requires some vital steps.
If you need some help brainstorming blog name ideas for your next lifestyle blog? Then this post is exactly what you need. We have compiled a list of a lot of catchy names for your next lifestyle blog. The team at Soocial has worked for hours to come up with this list to help you nail down the perfect blog name for you.
Catchy Lifestyle Blog Names
Starting a lifestyle blog is no small task. Not only does it take time to create quality content on a regular basis, but you also need to have a catchy name that summarizes your blog's purpose. Yet, one of the biggest struggles for some is coming up with an appealing name.
Being stuck for a catchy name for your blog can be the worst. But don't worry, we'll help you out. Here we'll put together a stack of names that you can then use as inspiration to create your own.
Kickback Lifestyle
Green Parenting
Creative Mommy
Living With Style
The Lazy Girl
The Organized Yogi
Idle Lifestyle
Find Balance
No more baking!
Relaxing Lifestyle
Mind Butter
Zen It Chick
Healthy Pop
How to Be Happy
Savvy Living
Healthy Obsession
Healthy Karma
Delicious Body
Healthful Habit
Totally Fit
The Fashionista Blogger
Chichi Chic
The Gym Bunny
Pretty Pink
Pretty Pearls
Cosmopolitan Life
Fabulous Lifestyle
Millennial Money Makers
Lifestyle Local
Manlier Men
Crafty Crush
Lifestyle on a Budget
Guide to Happiness
Change of The Times
Xtreme Life
My Happy Place
CosLife
Adulting 101
Glorious Lump
EmotionalFlair
Love My Eclectic Life
Cupcake Goals
Taking Care Of Pepper Breeze
Campervan Full Of Adventure
Little Suburban Mommy Life
Paradise Kitchen
Kittenify
Everyday Adventure
First Things First
Finding Puddin
Fashion is my Fickle Friend
Hippie Holiday Home
Bite Me Daily
AmbitionToday
Gluttony Round
Vanity Bites
Cynical Awake
Go Zero Waste
The Hipster Superfoods
Chic Tech
Design-Y Inspiration
Lifestyle Blog Names Hand-Picked By Branding Experts
ForeverPath.com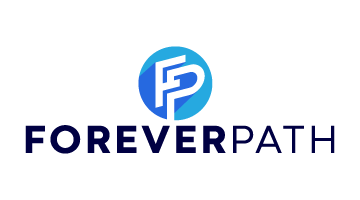 Forever Path – For the perfect journey of your life
The name Forever Path is the perfect brand for a lifestyle blog because the name is descriptive and evokes a sense of emotion, imagery, nostalgia, and even individualism.
The name Forever Path has an exotic, unique sound that's perfect for a lifestyle blog. 
Finessly.com
A lifestyle blog should reflect the personality and passion of its owner. Finessly is a unique, memorable, and clever word that can help you as a lifestyle blogger achieve this goal.
Finessly has an image of being proficient or successful at something, related to the word 'finesse'. It represents style and sophistication.
The name stands out as unique, catchy, and easy to pronounce!
SummerLime.com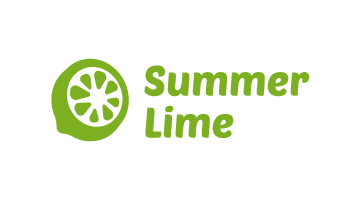 If you're looking for a fun, quirky, and memorable brand name for your new lifestyle blog, the brand name Summer Lime is perfect!
With Summer Lime, you can inspire your readers to relax, refresh and enjoy the summer.
It provides the right first impression for your business because it incorporates imagery of a cool and refreshing citrus-flavored drink into its name. The simplistic nature of its name promotes creativity and is very easy to spell.
Daytee.com
If you are looking for name for your lifestyle that is short, available, catchy, and has easy pronunciation, Daytee is the right choice.
The term Daytee is used to express the idea that people should organize their days for the best possible outcome, hence the lifestyle blog name. 
Additional Lifestyle Blog Names (Premium):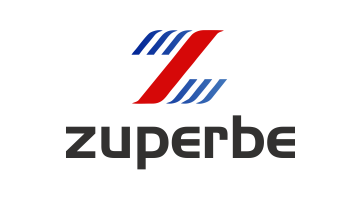 Why Choose a Premium Domain Name For Your Lifestyle Blog?
Lifestyle blogs can be lucrative if you do it right. And getting a premium domain name for your blog is definitely a big part of the equation.
In today's digital world, it doesn't cost anything to start a blog. If you have something you want to share with the online community, and can be bothered to publish it on the internet, then by all means, start your own blog.
But if you want to stand out from the crowd and build a successful business around your lifestyle blog, then there is only one thing left to do – purchase your own premium domain name.
Lifestyle blogs on premium domain names tend to get more traffic and have higher engagement levels than lifestyle blogs hosted on randomly chosen available domains.
Unique Lifestyle Blog Names
Lifestyle blogs have been around for a few years now. It is estimated there are 1.3 million lifestyle blogs on the Internet right now. And, you can easily see why they are so popular: they're fun to write about!
Lifestyle topics are broad and include anything from travel, fashion, beauty, pets, home décor, food, and relationships. Writing about the things you love doesn't get any better!
With so many bloggers in this niche, it comes hard to find a unique as well as a catchy name for your lifestyle blog. Therefore, we created this list of unique lifestyle blog names to help inspire you.
Art And Style
Woman At Work
Make Me Famous
The Change Maker
Pot Sand Pans
Vegan For Life
Workout At Home
High And Mighty
Fun Fun Fun
On Cloud Nine
The War Room
Power For Life
Make That Change
Kind Of Blue
School Of Dance
All About Food
Boll And Branch
My Green Box
My Life Book
Times Habit
Your Best You
Life Plume
Fire Your Boss
Hot And Cold
The Fashion Hero
Fur Real Friends
My Health Book
Water For Life
Paint By Numbers
Keep On Running
Sense Of Style
The Good Vibes
My Champion Chip
Beauty For Ashes
My Event Planner
Heal Your Body
Plain And Simple
Free To be Me
Leisure Baker
You Should Know
Saddle Habit
My Music School
Spoke Habit
Save Our Souls
Cam To Cam
What's The Point?
Build Your Dream
The Number One
Power Your Life
Out Of Space
Geometrica
Print For You
Fix Me Stick
Come With Me
Sound Of Soul
Make It Mine
Get Things Done
The Full Monty
Intertainment
Balls Of Steel
Beauty And Soul
Kill My Bill
Follow The Light
Just Cook it
The Better Way
The Photo Studio
Home And Kitchen
My New Site
Style For You
The Love Shop
The Sofa Store
Kids For Kids
Beauty And Nails
House Of Fun
Habit Allegiance
We Love Kids
Wood and Steel
Do You Remember
Flip The Bird
Life Tyke
House Of Dogs
North And South
Not Dead Yet
Start With Us
It's For You
The After Party
The Photo Booth
The Next Day
Leap Of Faith
Never Grow Up
Walk My Dog
Leisure Decade
Pinch Of Salt
Love To Dance
Reflection Leisure
The Healthy Way
Here You Go
Break The Chain
Bend The Trend
Hole Comfort
Love Is All
Handmade For You
Life Is Sweet
The New World
Tell The World
Its Your Time
Coffee And Tea
Share With Me
Build The Future
Taro Leisure
Heaven and Earth
Love Your Face
Cap It All
Self Made Man
Just Call Me
Hair For You
We Want More
Know Your Food
Shape Your Life
The Food Lab
Gift Of Life
Sight And Sound
The Black Swan
The Life Box
Just Say It
My Own Home
Click And Grow
The Little One
Taste And Travel
Fer Dinan Do
Fit And Free
Habit Metropolis
Built To Last
On The Level
Books and More
Designed By Me
We Love Tech
Ray Of Hope
Rock The Boat
Feel The Wave
Baked With Love
Run With Me
Art And Copy
New Game Plus
Move For Life
Red And Black
Comfort Mother
Dream Maker
So To Speak
Love And Vibes
Ace Of Space
Music For All
Dunk Habit
The Lad Bible
Ready For You
Ready To Race
Your Next Move
The Blue House
Make Me Smile
Scan Habit
Lemon And Lime
We Can Dance
Book And Play
One Trick Pony
World Of Luxury
Show Me How
Share The Love
All About Love
Woman To Woman
Hip Hop Shop
Leisure Watchers
Key Of Life
Yin And Yang
Dance For Life
Us And Them
We Love Fashion
Habit Opal
Food For Health
Baby And Kids
Duck Sin Arow
Habit Notice
Art Of Balance
Wellness For You
Shades Of Green
Chill out Zone
Lash And Brow
Tech For Life
Just Like New
My Fit Coach
Stay With Us
Save My Bag
That's The Spirit
Speak Your Mind
Music Just Music
Klin Gen Burg
Leisure Bloomer
Peace On Earth
Art Of Light
Ice And Fire
The Italian Job
New Media Design
Ready For Life
Fire And Safety
Leisure Perks
Hair We Go
The Big Deal
Full Of Life
Hope For Life
What The Duck
Fit For Future
The Wild Bunch
Back To Eden
Forget About It
Flow And Grow
The Dog Walker
Habit Shuttle
Art And More
My Home Garden
Leisure Tutor
My Cash Flow
The Corner Store
Gut Sand Glory
The Nail Studio
My Gift Box
English For Life
We Got Tickets
All About Music
You Got Mail
Habit Pilots
Music For You
Life Lineup
Fat To Fit
Click And Care
Beauty And Care
Mind Your Step
Farrow And Ball
Cross The Line
Home For Life
On Point Media
The Other Guys
Nail Art Studio
Habit Spectrum
Keep The Faith
Love And Hate
The Way Home
Praise The Lord
All For Kids
Her Pot Herm
Sense Of Place
Escape The City
Quick And Easy
The Fitting Room
Radio It Alia
Raise Your Voice
What's The Story
Let's Get It
Just Say Yes
Nook Leisure
The Old School
Colors Of Life
One Step Closer
Return To Sender
Comfort Parlor
Wind Of Change
Habitgig
Passion For Life
The Blind Spot
Shape Your Body
My Home Style
Write For You
Surf And Turf
The Fine Line
The Frame Shop
Sport For All
Pea Sand Carrots
Art And Life
Mind Your Life
Style Soil
Mind Body Health
Ask Me Anything
Keep It Green
Find Your Coach
The Watch Series
The Jewel Hut
Retention Life
Pipe And Drape
By My Side
Comfort Sounding
Sink Or Swim
All For Love
The New You
Let Me See
Face The Music
Believe It or Not
Design By Me
Burn The Fat
Natural Pet Food
Women On Wheels
My Body Care
No More Secrets
Love Of Life
Dream Out Loud
Value For Money
Arise And Shine
The Long List
Share And Care
Time To Care
My Green Home
Only For Men
Step It Up
For The Planet
The Whole Story
Music Is Life
Leisure Rivers
My Home Gym
Bees For Life
My Big Day
Comfort Fearless
Don't Give Up
Mont Blanc Group
The Cutting Edge
Who What Wear
Keep It Cool
Circle Of Love
Fast And Easy
The Good Food
Call Me Back
My Home Fitness
Healthy And Fit
Kiss And Tell
The Real Thing
Wheel Of Time
This Is Home
Tying The Knot
The New Age
Draw The Line
Pop Up Studio
Free Your Life
Tea And Coffee
Bug Out Bag
You Know Me
Why Not Now
To The Max
Habit Robot
Table For Two
Wok And Roll
Father And Son
Wall Of Fame
Bulletin Style
Well Beeing
Touch For Health
The Love Box
Beauty By Nature
Bell Agio Hotel
Back To Earth
We Have A Dream
Raised By Wolves
Love For You
Habit Packet
On Your Feet
Live For Life
Fork And Spoon
Sentimento
Nice And Easy
The Food Shop
Water Is Life
You Can Help
Comfort Glad
The Other Way
Leisure Insiders
Fit For Fun
The Creative Hub
Room For You
One Click Away
My First Step
Live Escape Game
Form Tho Tics
The Power Within
Your Best Choice
Body And Face
The Music School
Memorable Lifestyle Blog Names
The Family Tree
Design For Good
Must Have It
Pot Of Gold
Tell Me Where
My Little Shop
Lad Yin Red
Leisure Purr
Living It Up
Coffee For You
Young And Free
Design And Print
The Wine Cellar
My Daily Choice
Yes She Can
Print And More
Told You So
Clang Comfort
The Digital Hub
Better For You
The Wow Factor
Package Comfort
Point And Click
Heaven and Hell
The Third Place
Only Good News
Beyond The Wall
Habit Distributor
The Natural Look
Home Sweet Homes
Just Like Home
The Art Factory
Habit Clearly
The Locker Room
Live And Work
Take As Hot
Fun And Games
Time For Wine
Travel Your Way
Cars For Kids
Ever Quest Next
House Of Style
Back To Black
Bag It Up
Walk Of Life
Think Out Loud
The Right Move
Shopping At Home
The Sixth Sense
Fine Art Photos
Way Out West
You Got This
The White Box
Love Your Pet
Leisure Bomber
The Food Doctor
The Health Coach
Run Run Run
All Or Nothing
Clean For You
Soul and Jazz
Play And Go
My Home Design
Around The Block
Grumpy Old Man
Under Your Skin
This Is Real
Art For Kids
Pop Up Camper
The Food Club
Time And Place
Light For Life
Fix It Up
My Fitness Club
Comfort Culpa
The Extra Mile
Stone And Wood
Touch And Go
Good As Gold
On The Internet
Use Your Brain
Ice Ice Baby
Leisure Trailer
Octane Leisure
Click And Eat
One Man Brand
The Sweet Life
Silver And Gold
The New Life
Comp User Vice
Thinking Of You
Let Me Be
Whole Lotta Love
Skin and Beauty
The Trade Desk
One One One
Habit Dependable
One Man Army
House Of Light
Him and Her
One More Step
The Front Page
Comfort Enrichment
The Human Race
World Of Art
Test Test Test
Find Me Now
One Small Step
The Big Fish
Stream Habit
Be My Baby
Mine Craft Mods
Make It Green
Looking For Love
Short And Sweet
On Your Marks
Boy Sand Girls
Heal Your Life
You Tell Me
Spices Of India
Larger Than Life
Lear Life
Rags To Riches
Leisure Clamor
Take Me There
Taste Of Life
My Healthy Home
Just Like You
We Love Beauty
My Fit Body
House Of Dance
Buy My Time
Lets Go Shopping
On The Ball
Taste Of Home
Catch The Wave
House Of Talent
Life Is Great
On A Mission
School Is Cool
Horses For Sale
The New Standard
Next Gen Group
Who Are We
The Chill Factor
You And Us
The Face Shop
Blue And White
Ebony And Ivory
Kingdom Of God
The Time Machine
Fit Me Up
Find Your Match
Its My World
Cook With Me
On My Mind
Dusk To Dawn
No More Pain
Beach Body Gear
Sax Of On
Life Lager
Next Level Up
Ride Or Die
The Dream House
Make Life Better
Big Boys Toys
You Are Loved
Let Me Doit
Feel The Music
Behind The Lens
Feel The Beat
The Food Company
Body For Life
The Better Life
Just One Click
Sons Of Liberty
Branding Comfort
Fashion For You
The Good Times
My Photo Box
Next To You
My Better Life
Ready To Wear
Ban Din Abox
Be Your Brand
Minimal Is Me
Harvest Habit
Back To You
Life At Home
Habit Bottle
Fit For Kids
Be More You
The Luxury Box
Habit Wholesalers
House Of Coffee
The Tech Guy
Call Me Now
Flicker Habit
Point And Shoot
Habit Polaris
Strong For Life
Good For Life
The Master Plan
From The Sky
Paint It, Black
Leaping Comfort
Laugh Out Loud
Hike And Bike
Habit Alias
World Of Music
We Love Print
All About Dogs
Talk With Me
The Fun House
Comfort Beeper
Touch The Sky
Save Your Skin
Made For More
Lock And Load
Said And Done
Frame Of Mind
Print And Cut
World Of Wonder
Jump For Joy
We Love Coffee
This Is Art
The Human Touch
Take The Leap
Copy And Paste
Alway Son Time
The Busy Bee
Find Your Style
Design By Humans
Earth And Sky
One Day Shop
The Black Pearl
Habit Husky
Fitness For You
Enjoy The Moment
All For Pets
Leisure Lavender
Word Press Pro
The Next Gen
Rhythm Of Life
Love The Game
We are The People
The Art Shop
My Happy Life
Pool And Spa
Next Of Kin
Fit And Beauty
Make My Home
New Silk Road
Far From Home
The Body Coach
This Is my Story
My Family Story
Rich And Famous
Of The Day
Vise Life
Feed Your Mind
Back To Roots
Eat For Life
Buff And Shine
Take Me To
Leisure Whisper
Events For You
Pop The Question
Made By You
Fortune Leisure
Ladies Who Lunch
One Step Forward
Click And Pick
Leisure Little
Beauty And Me
Field Of Dreams
It Just Works
All About Data
The Golden Rule
Left And Right
Down The Line
Wag The Dog
The Box Office
King Of The Hill
How To Choose A Perfect Name For Your Lifestyle Blog? (10 Tips)
Beginners always have difficulty in choosing a perfect name for their blogs. To name your lifestyle blog, you need to be a bit creative and should have a clear idea in mind about your topic.
There are lots of things that you need to take into consideration before finally choosing a special name for your blog. Lifestyle Blogger is one of the popular niches and your personality must be captured through your blog name. The blog name is the soul of your blog and it should reflect your blog niche, your thinking, and passion.
There is also the question of domain name availability and brandability too.
Here are some useful tips to help you with the whole process:
The name should be easy to remember (.com only)
Hard to pronounce names might bring a hard time for international promotion
The name should evoke the feeling you want
Make sure that your blog name is not yet registered by someone else
Make it memorable and catchy
Be creative, try to be unique
Keep your name short and easy to spell
Make sure it aligns with your niche and goals
Keep it broad enough to cover all topics that are related to lifestyle blogging
Check to see if the name is available on social media platforms
Lifestyle Blog Name Generator
Blog name generators are free tools that provide domain suggestions and related keywords based on a keyword that is input by users. Many new bloggers think that these generators may help them find a name for their blog quickly. However, there are several disadvantages of using blog name generators and we never recommend our readers to use these.
They just create confusion in the mind of the user while he searches for the right name for his blog. Tools such as a blog name generator are completely useless; they have numerous disadvantages. These generators give users thousands of names that sound so similar and mostly dull and boring.
Here are some of the disadvantages of using blog name generators:
Names generated are not really SEO friendly
Most of these names sound cliche
Lack of authenticity and personal touch
It produces repetitive and boring names
It is time-consuming
Shows lack of originality and creativity
Conclusion: Lifestyle Blog Names
There you have it — plenty of lifestyle blog name ideas! I hope these have given you some inspiration for naming your blog. Consider these creative blog names when you're ready to start a blog.
What are your thoughts? Do you like any of the lifestyle blog name ideas above? Did it help you move forward with your own choice? Let us know in the comment section.
274 Life Coach Slogans and Taglines