Whether it's their cruelty-free commitment or their colorful packaging, there are plenty of reasons to love Too Faced. But no one wants to get stuck in a single-line makeup rut. We've got you covered.
Here are 22 outstanding makeup brands that are just as awesome as Too Faced and definitely deserve some love from you.
Why We Love Too Faced
Before we disclose our list of favorite brands, here are the four main reasons why we love Too Faced. We used these factors to curate our selection.
Fun Factor
Too Faced created the world's first ever glitter eye shadow. What's more fun than that? The brand is known for its colorful packaging and over-the-top product names like their sensational Better Than Sex mascara.
Our current favorite Too Faced product with a punch of that famous personality? The Pumpkin Spice line for all your autumn vibes.
Environmentally Friendly
Too Faced is committed to carbon neutral shipping. The company offsets the carbon emissions from shipping for every U.S. order placed on their website. They invest in three different forest growth projects.
Cruelty-Free Commitment
Too Faced Cosmetics has been a member of PETA's Beauty Without Bunnies cruelty-free program since 2001. This status means they don't test on animals anywhere in the world.
Are they vegan friendly too? While not all their products are vegan, Too Faced does offer a wide selection of vegan makeup.
Affordability
Too Faced is a high quality makeup line offering plenty of products at midrange and low prices.
22 Spectacular Makeup Brands Like Too Faced
ColourPop
ColourPop is best known for their affordable, high-quality dupes of their more expensive counterparts. A brand that's not afraid of fun, their packaging to their seriously wide selection of colors is bright, bold, and popping.
Their creativity keeps us interested too. Just take a look at their new Harry Potter themed cosmetics line to see what we mean.
Too Faced fans will love their eyeshadow palettes, stellar packaging, and affordable prices.
Cruelty-Free: ✓
Affordability: $
Our Favorite Product: Truly Madly Deeply Shadow Palette – $24
Benefit Cosmetics
Looking for the vivacious color palettes of Too Faced with similarly delightful packaging? Benefit Cosmetics is bright, bold, and never boring. They are known for glittery, shimmery, playful palettes and quality ingredients.
We love them for their original product offerings, like their Beauty Advent Calendar.
Their brand also boasts a compassionate mission with their Bold is Beautiful line that donates 40 percent of proceeds to partner charities.
If you're looking for an alternative to Too Faced, definitely give Benefit Cosmetics a try!
Cruelty-Free: ✓
Affordability: $$
Our Favorite Product: Cookie Highlighter – $32
BH Cosmetics
Completely loved for their eyeshadows which are a dream to work with – creamy blends, shimmery glitters, and all the colors. This affordable brand is US based, totally vegan, and cruelty-free.
Like Too Faced, they have a loveable, fun personality, not only offering a range of colors but colorfully named products and adorable packaging.
We recommend their eyeshadow palettes–bold, blendable, and long-lasting wear. Their starter brush kits are another amazing product, covering all the face and eye brushes you need to create any look.
Cruelty-Free: ✓
Affordability: $
Our Favorite Product: Lookin Like a Snack 9 Color Eyeshadow Palette – $9
Thrive Causemetics
As you might have guessed from the name, Thrive Causemetics is a brand with a mission to give back. For every product purchased, a percentage of proceeds are donated to a community in need.
Historically they've given to causes that help women, including those suffering from cancer, homelessness, or domestic violence.
Plus, all their products are vegan, cruelty-free, and without parabens or sulfates. Similar to Too Faced, we love beauty brands that make an effort to give back and to protect the planet.
When it comes to their products, they offer high-quality beauty basics in gorgeous, classy packaging. They are famous for their buildable mascara that brags to create eyelashes so thick and long that "instantly look like false lashes."
Cruelty-Free: ✓
Affordability: $$
Our Favorite Product: Liquid Lash Extension Mascara – $25
Rare Beauty
Selena Gomez's makeup brand has been a smash hit since it was released in 2020. The beauty line has gorgeously aesthetic packaging (cool pastels and gold embellishments), highly reviewed products, and a mission that's easy to get behind.
Gomez has shared publicly about her own journey with mental health struggles and dedicated this brand's mission to projects that help educate, inspire, and guide listeners on how to talk about mental wellness.
When it comes to the environment, all their outer packaging is 100% recyclable, and they continuously aim to lessen their carbon footprint.
Gomez wanted the products to be accessible and so created them with the idea that they offer enough shades and that yours is easy to find.
We recommend Rare Beauty for full-face makeup like their foundations, concealers, and luminizers.
Cruelty-Free: ✓
Affordability: $$
Our Favorite Product: Stay Vulnerable Melting Blush – $21
Beauty Pie
Beauty Pie was created as an alternative to outrageous markups on skincare and beauty products that make them unreachable to most consumers. This members-only beauty club quickly acquired a cult following.
While they do offer makeup, they are really known for their impressive skincare line that offers high-quality products like retinal treatments at non-astronomical prices.
Seeking radiant, dewy skin? Dive into their line for dermatologist-recommended, highly reviewed, affordable options.
They don't sport vivid, lively packaging like Too Faced (removing expensive packaging is how they keep their prices low). And they don't offer a selection of wow-ing eyeshadow in a plethora of glittery shades. But we recommend them for their insanely high-quality products at uniquely low prices.
Cruelty-Free: ✓
Affordability: $$
Our Favorite Product: Youthbomb 360 Radiance Concentrate – £44 to members
MAC Cosmetics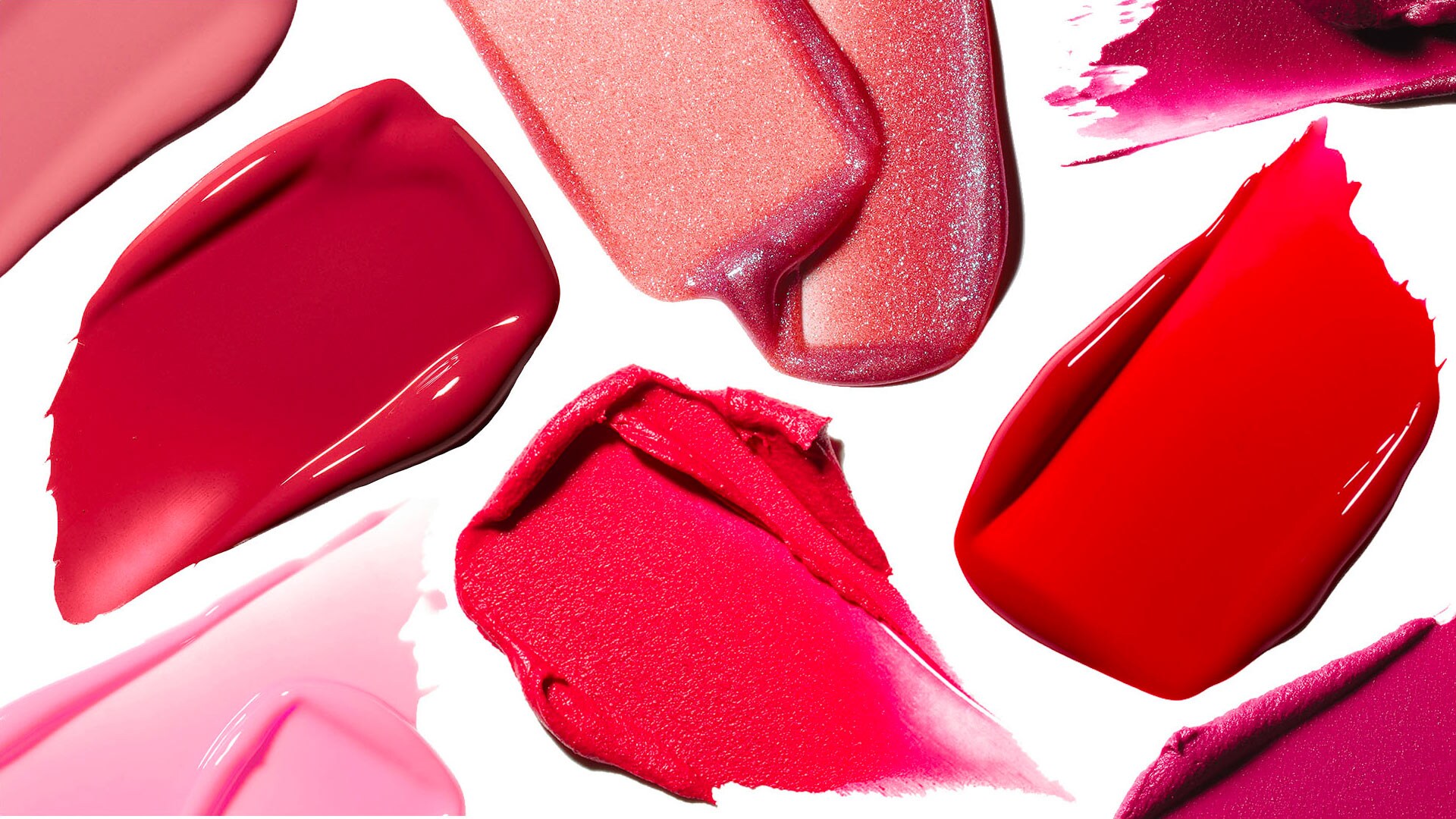 MAC Cosmetics is known for providing artist-quality products at consumer-friendly prices. They've been in the business since 1984 and haven't suffered in credibility or quality for a moment.
In 1994 they began a campaign to spread awareness and provide support for those affected by HIV/ AIDS and were able to make a global impact.
Through their sale of the Viva Glam collection, they've raised $500 million and provided support to people and communities in need.
A fantastic selection of everything, including all the popping colors and glitter we know all Too Faced fans adore.
Cruelty-Free: ✓
Affordability: $$
Our Favorite Product: Retro Matte Lipstick – $21
Maybelline
Maybelline has been a beloved and affordable makeup brand since 1915. You've likely got a Maybelline mascara or lipstick in your bag, and this brand is perfect to fill any gaps in your collection.
We also recommend Maybelline for trying a new look you're not quite ready to invest in.
Like Too Faced, they offer a huge variety of products with all the colors you need to create all the looks.
Cruelty-Free: ✘
Affordability: $
Our Favorite Product: Great Lash Washable Mascara – $8.49
Fenty Beauty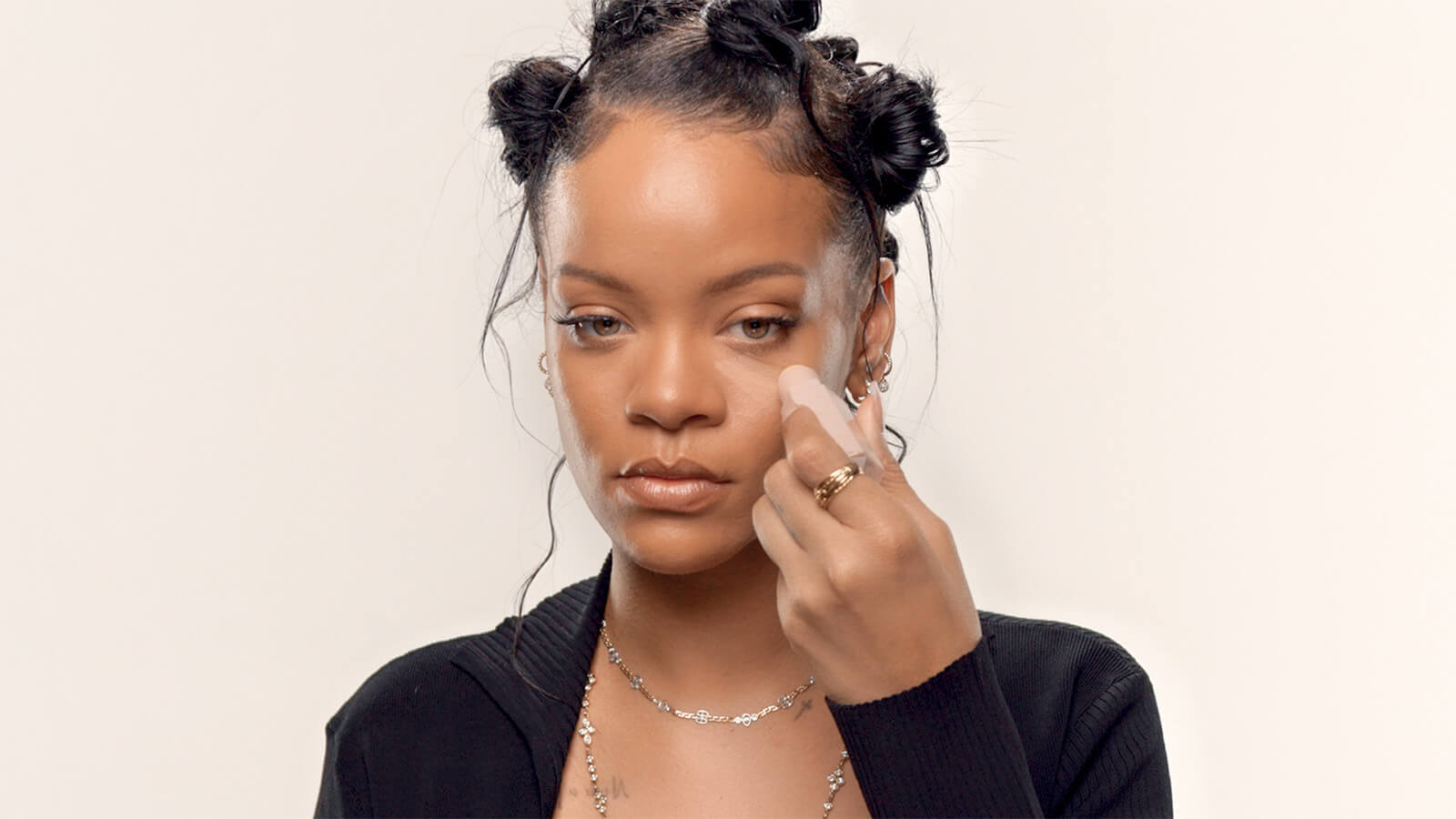 Rhianna developed Fenty Beauty with her personal vision of makeup being a means of creativity and self-expression. It's known for its inclusivity, offering a foundation shade range of 40 shades.
Products come in handsome metallic and pastel packaging. Lip and eye option come in bold colors that seductively call out glamor.
Like Too Faced, you can find quality products that fit any and every beauty vision.
Cruelty-Free: ✓
Affordability: $$$
Our Favorite Product: Glass Bomb Universal Lip Luminizer – $20
Bare Minerals
Famous for their lightweight, loose powder foundations and natural ingredients, this brand is one for the clean skin movement.
Their foundations even out skin without feeling cakey or heavy. Perfect for those who want full coverage but are worried about breakouts. Their foundations also include SPF coverage for added benefit.
You won't find as much color variety as Too Faced, but you can trust this brand when it comes to product quality and mission.
Cruelty-Free: ✓
Affordability: $$
Our Favorite Product: ORIGINAL Loose Powder Foundation SPF 15 – $35
Hourglass
Hourglass's gorgeous packaging comes in animal prints with gilded edges. That reminds us of Too Faced, a brand that knows the value of a beautiful compact.
Hourglass has been cruelty-free for nearly a decade (before it was highly popular to do so). They often pair with celebrities and artists to create luxurious products in makeup and skincare categories.
Julianne Moore, with her strawberries and cream complexion, is their latest brand ambassador.
Cruelty-Free: ✓
Affordability: $$$
Our Favorite Product: Vanish Seamless Foundation Stick – $48
Nars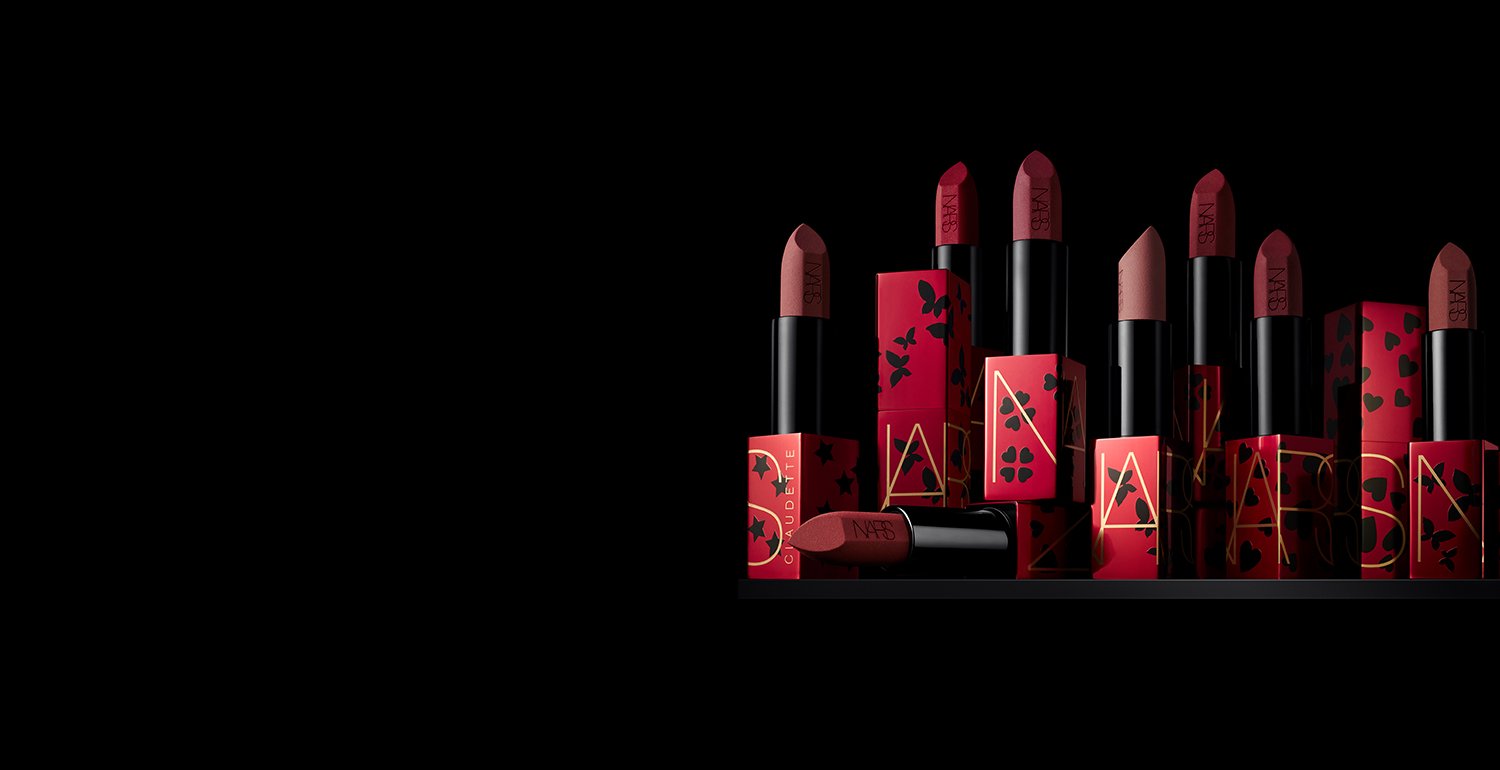 Nars started with a simple line of classic lipsticks and soon grew into a beauty product mogul offering some of our favorite multi-use beauty products. We love their cheeky product names and the fact that their shades complement a wide range of skin tones.
Like Too Faced, they offer eye shadow palettes in abundance with all the shimmery goodness a playful makeup artists desires.
Cruelty-Free: ✓
Affordability: $$
Our Favorite Product: Liquid Blush – $30
Kosas
Kosas cosmetics is "makeup for skincare freaks." That tagline is a tell-all. Perfect for a simple and streamlined routine, many of Kosas products combine skincare and makeup.
Products brag about being clean and comfy. Think moisturizing foundations with SPF and a concealer that doubles as an eye cream.
When we compare to Too Faced, we see similar high-value product sets, colorful packaging, and a Cruelty-Free mission.
Cruelty-Free: ✓
Affordability: $$
Our Favorite Product: Revealer Concealer – $28
Exa by Credo Beauty
A leader in clean beauty, Exa is Credo's first private line. All products are dermatologist approved. They put a huge effort in avoiding unnecessary chemicals. Most packaging is sustainable. Their foundation is known for its long-wearing potential and feels good on all skin types.
Unlike Too Faced, they don't specialize in creating hot, bold looks with all the color. Like Too Faced, we love them for their dedication to quality.
Cruelty-Free: ✓
Affordability: $$
Our Favorite Product: Jumpstart Smoothing Primer – $34
Urban Decay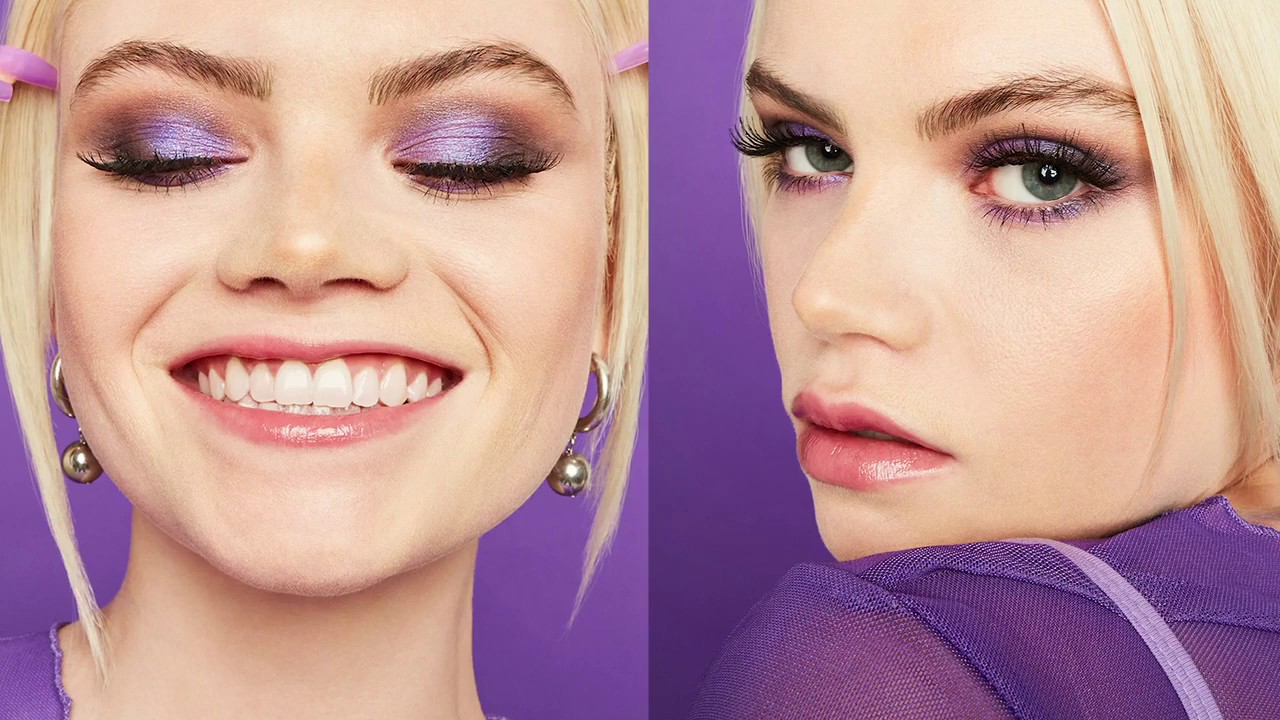 There aren't many brands that can match Too Faced when it comes to color selection and shimmery goodness that's so tasty it seems edible. Urban Decay is one.
A belovedly bold brand with quirky product names known for their dramatic colors for the creative and brash beauty artist. Their delicious eyeshadow palettes are a fan favorite.
Cruelty-Free: ✓
Affordability: $$
Our Favorite Product: Wild Greens Eyeshadow Palette – $44
Glossier
Makeup for those who want to look barefaced with flawless skin. Our go-to choice for a dewy, effortless look.
Clinique is a trusted brand that has been in business since 1968 when they premiered the world's first allergy tested, dermatologist-driven line.
They don't compare with Too Faced in terms of bold, brilliant, colorful eye shadows and shimmers. But they are a go-to for high quality, clean beauty and the perfect base for your Too Faced inspired looks.
Cruelty-Free: ✓
Affordability: $$
Our Favorite Product: Cloud Paint – $20
War Paint
These days we can't write a beauty brand review without mentioning War Paint.
War Paint makes makeup for men, breaking down the stigma and stereotypes that in our opinion have been around far too long. Skincare essentials and fresh-faced, clean makeup.
Another great base for Too Faced colorful looks and a brand whose mission we love to support.
Cruelty-Free: ✓
Affordability: $$$
Our Favorite Product: Daily Essentials Kit – $98
Youthforia
Yes to bright colors. Yes to fun looks. Yes to shine and shimmer.
Youthforia is a TikTok sensation made famous by its products that claim to be safe to sleep in. A wonderful choice for those with sensitive skin who still love eye-popping beauty trends.
Like Too Faced when it comes to its bright selection and value-packed bundles.
Cruelty-Free: ✓
Affordability: $$
Our Favorite Product: Pregame Primer – $38
Charlotte Tilbury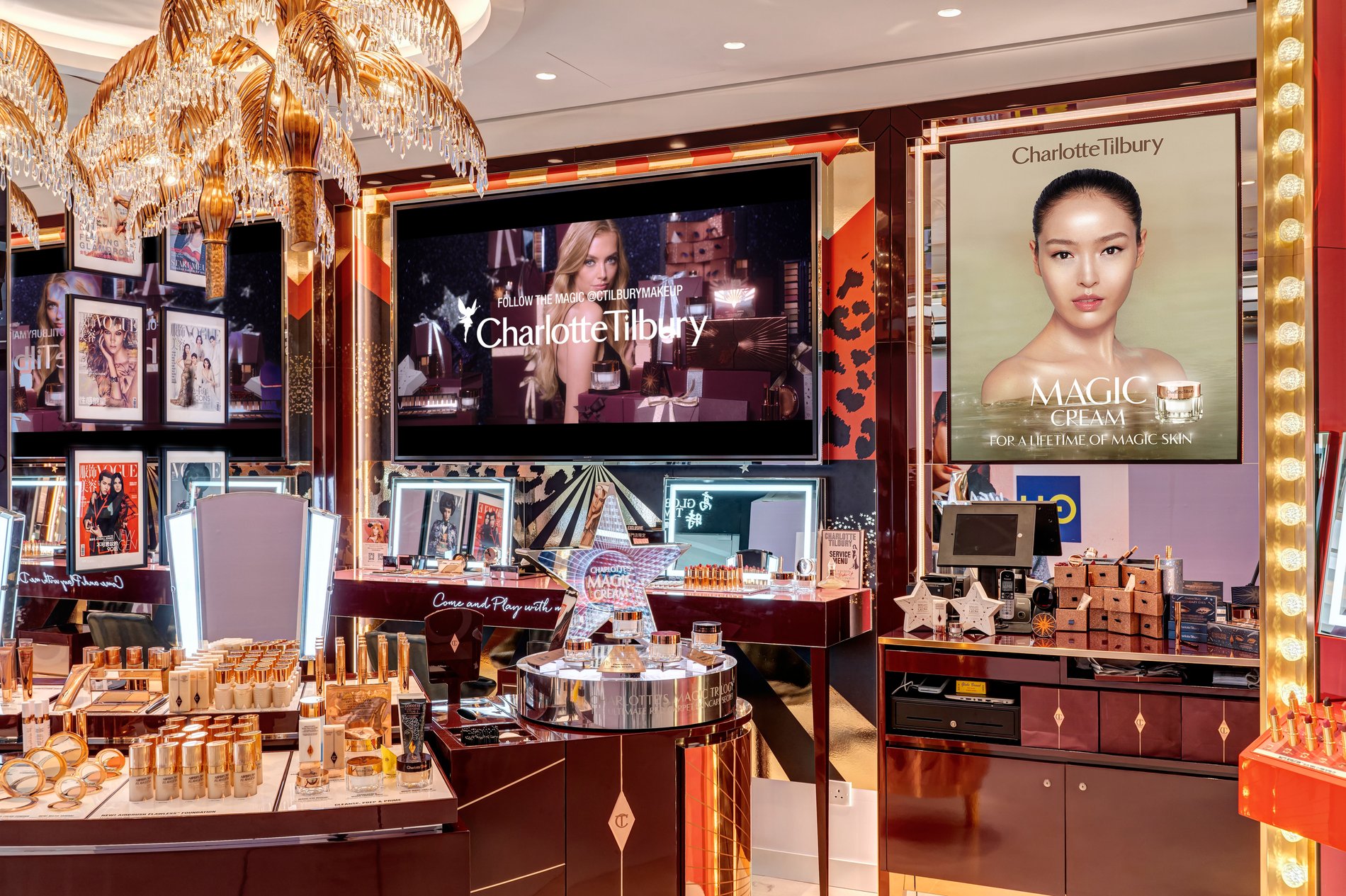 We won't lie when we say their metallic packaging makes us feel like a royalty when we reapply in public. Our pick for red-carpet looks when you want to style yourself as a glamorous Hollywood vixen.
Creator Tilbury worked as a professional makeup artist for super models and celebs. Her famous custom-made concoctions are now available to us all and not just the stars in the dressing room.
Like Too Faced for providing the color palettes you need to create glamorous looks and stunning packaging that adds aesthetic value.
Cruelty-Free: ✓
Affordability: $$$
Our Favorite Product: Magic Cream – $100
Uoma Beauty
Uoma beauty creator Sharon Chuter defines makeup as essentially a skincare product. But unlike the trend of clean makeup being a bit blase, Uoma beauty isn't afraid of color or bold personality. Uoma is clean makeup for the creative artist.
The brand has an especially large selection that looks glorious on darker shades like their Black Magic Palettes. Like Too Faced when it comes to spectacular color selection.
Cruelty-Free: ✓
Affordability: $$
Our Favorite Product: Say What?! Foundation – $39
Zoeva
Budget-friendly beauty with a ton of variety suitable for classic, simple looks or dramatic, show-stopping glamor. Zoeva is our favorite choice for affordable eyeshadow palettes and beauty tools like their incredible brush sets. They also offer a skincare line thats beloved by many.
Like Too Faced, they offer incredible selection.
Cruelty-Free: ✓
Affordability: $
Our Favorite Product: Together We Shine Eyeshadow Palette – $32
Morphe
Morphe offers brushes and palettes in every eye-popping color you could dream of. Their prices don't suck either. They are beloved not only for their makeup line but for their beauty tools as well.
Too Faced fans will love their Expressive Artistry Palette that offers 35 dramatic colors.
Cruelty-Free: ✓
Affordability: $
Our Favorite Product: Face the Beat Brush Set – $30
Choosing Your Next Favorite Makeup Brand
As you search for your next favorite beauty companion other than Too Faced, we recommend keeping these guidelines in mind.
Skin shade is everything. Make sure the brand makes products for your skin tone or else it will never look quite right.
Skincare is key. Think about your skin type. Sensitive? Oily? Dry? Skincare should be a huge consideration when you're choosing what to put on your skin, especially if you have a daily makeup routine.
Check your vibe. There are makeup brands for every kind of character! Do you like fun and flashy? Or are you a clean-faced beauty? Makeup brands are typically very forthcoming about their personality. Choose one that's a good fit.
Conclusion
We hope you found this article helpful! It's always fun to find alternative makeup brands that are similar to your favorite ones (like Too Faced), and it's even better when the products are just as good.
It's important to have a variety of options when it comes to makeup, and we're glad we could provide you with this list. If you're looking for more information on any of these brands, be sure to check out their websites and social media accounts.
Thanks for reading, and stay awesome!
291 Makeup Studio Name Ideas That Will Make Your Eyes Pop
251 Makeup Slogans and Taglines to Make Your Business Glow
561 Makeup and Beauty Business Name Ideas