Ah, Seattle. The birthplace of Starbucks, grunge music, and Amazon. This unique city nestled in the Pacific Northwest is known for many things, including its distinctive sense of style.
From grunge-inspired flannels to eco-friendly sportswear, quality outdoor gear to finely tailored suits, Seattle is a hub for innovative clothing brands and small businesses.
We've picked out the best clothing brands from Seattle that are making waves and standing out in the fashion world. Here are 21 Seattle clothing brands to add to your must-shop list.
Eddie Bauer
Washington state is known for its gorgeous evergreen landscapes and pristine hiking trails. It's no surprise, then, that avid outdoorsman Eddie Bauer founded his eponymous, world-famous brand in Seattle.
Eddie Bauer launched a sports shop in 1920, and the brand soon expanded to include outdoor apparel, footwear, home goods, and so much more. Bauer made history in 1940 when he patented the first quilted down jacket, and the brand still has a reputation for crafting high-quality outerwear.
Eddie Bauer offers a massive range of outerwear, from insulated jackets to softshell windbreakers. In addition, the brand produces any kind of performance wear you may need. Basic v-neck shirts, joggers, flannels, and sweaters are just a few of the brand's versatile offerings.
FELLER
Designer Wendy Feller began designing clothes while studying architecture in grad school, and she hasn't looked back. What started as a small knitwear collection has since developed into FELLER, an indie clothing brand that makes feminine, classic outerwear suited to the Pacific Northwest.
Inspired by the rainy weather of Seattle, FELLER has a small but elegant selection of trench coats that will keep you dry and stylish while bopping around the city. You can choose between FELLER's Cargo Jacket, featuring a two-way zipper and boxy silhouette, or the Queen Anne Trench, which has vintage elements like oversized buttons and a twee collar.
In addition to its elegant raincoats, FELLER features an exclusive collection of cashmere tops and accessories inspired by Wendy's knitting roots. Its cashmere pieces are simple and timeless, making them easy to mix and match with almost anything in your closet.
Nordstrom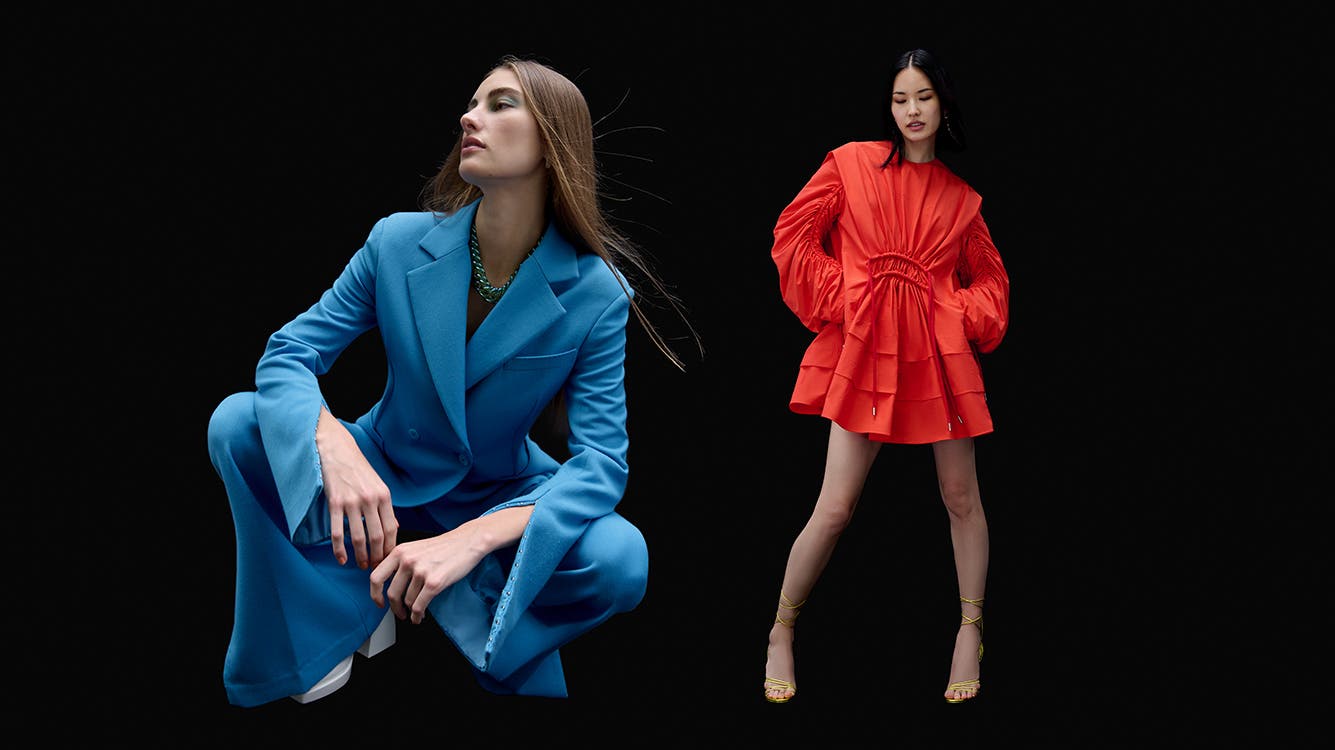 Seattle's current fashion scene is often associated with a DIY, indie mentality, which is why many people are surprised to learn that one of the country's largest luxury retailers is based in the Emerald City. Nordstrom was founded in 1901 as a shoe store and evolved into the upscale department store brand we know and love today.
In addition to stocking well-known designer brands, Nordstrom produces its own store-owned brands for men, women, and teens. Its designs are modern and versatile without being too trendy. As a result, you can find stylish, well-made essentials and stand-out pieces when shopping Nordstrom brands like BP., Open Edit, and Chelsea28.
Nordstrom's ability to pivot and adapt is what makes it such a thriving, popular shopping destination. For example, the brand was an early adopter of e-commerce and successfully fostered partnerships with social media influencers. We can't wait to see what the brand does next!
Mediums Collective
Mediums Collective is a luxury streetwear brand founded by Roger Maldonado. The small business creates stylish hoodies, joggers, and tees for those who want to show their Seattle pride.
Mediums Collective's designs draw inspiration from Seattle's culture and landmarks. For example, its hoodie collection pays homage to Seattle's famous Pike Street and the state of Washington with artful screen prints and embroidered designs.
Mediums Collective infuses a message of positivity into its designs. Embroidered phrases like "knowledge," "self love," and "hustle" grace the front of its neutral-colored pullovers. Its UNITY design is also a cornerstone for the brand and features two hands clasped together in solidarity with the BIPOC community.
Uzura
Seattle is known as a hub that nurtures sustainable living and eco-friendly practices. So, it only makes sense for Uzura to call the Emerald City home. Uzura, which means "quail" in Japanese, is a sustainable indie brand owned and operated by designer Shino Mikami.
Uzura makes small batches of sustainably-made t-shirts with screen print designs inspired by nature. Its long-sleeved tops, t-shirts, and wraps feature gorgeous prints of flowers, animals, and other natural elements designed and handprinted by Mikami in her Seattle studio.
Uzura is all about slow fashion. The brand uses natural materials like hemp and organic cotton to make its t-shirts, and all ink is environmentally friendly. Each Uzura piece is more than a simple t-shirt– it's a work of art!
Filson
You can't know the history of Filson without learning the history of Seattle. The 125-year-old brand started as a dry goods store outfitting miners during the Klondike Gold Rush. Since its inception, Filson has crafted durable, heavy-duty training and workwear equipped to withstand the great outdoors.
Today, Filson offers high-quality, functional outerwear and menswear built for hard work and long hours. The brand is best known for its outerwear, which features a range of fleece, down-insulated, and waxed jackets. While pricey, these jackets will last a lifetime.
Filson's designs are practical yet fashionable and have a timeless appeal. You really can't go wrong with a light tan field jacket or classic plaid flannel shirt. Although Filson's primary focus is menswear, the brand also produces a small line of womenswear that includes puffer jackets, vests, and other outerwear.
REI
Next to Eddie Bauer and Nordstrom, REI might be the most famous brand to come out of Seattle. REI, founded in 1938, is a co-op that creates outdoor gear and apparel for any and all recreational activities.
REI offers a line of high-quality, functional apparel at an affordable price. You can get breathable, comfy tees and leggings for hiking and versatile outerwear like rain jackets, parkas, and bibs. In addition, REI's prices are lower than other outdoor wear brands, making it a perfect option for those who are on a budget or trying a new sport.
REI focuses on making the great outdoors accessible to everyone. The company offers discounted surplus apparel and gear through its REI Outlet and has a marketplace where shoppers can buy and sell gently used items. In addition, REI carries brands such as Vuori, Smartwool, and Hoka, so you can stock up on everything you need for your next outdoor adventure.
Brooks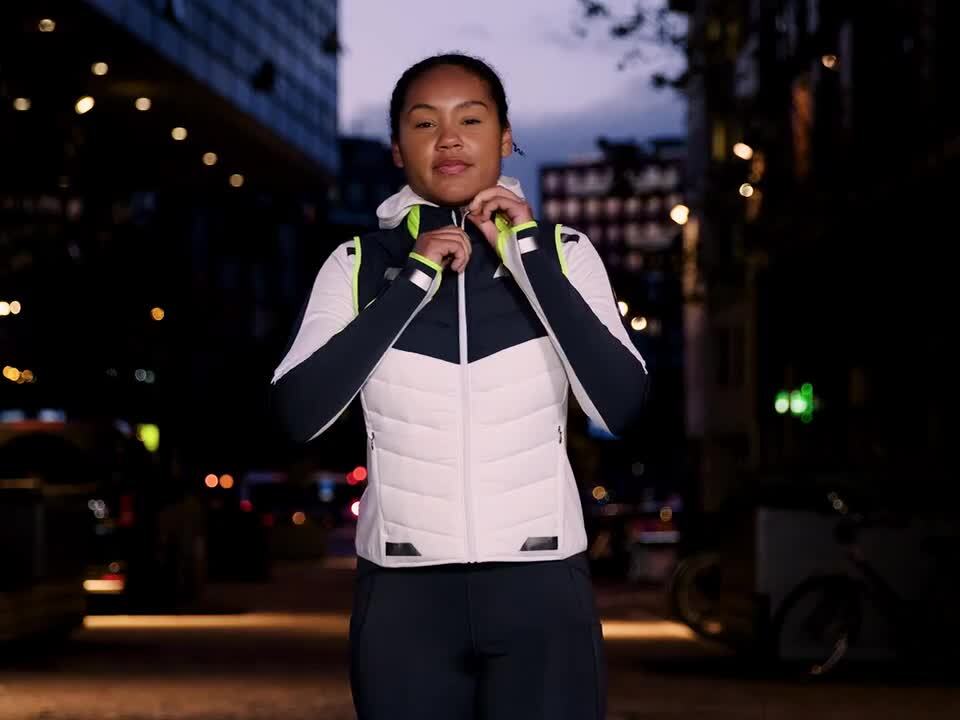 Brooks has been around in some form or another since 1914. Brooks is best known for its high-performance running shoes, but it also crafts athletic apparel specially designed for runners.
The Seattle-based brand creates men's and women's running apparel for all types of weather. For example, Brooks has quick-drying, moisture-wicking running shorts for warm summer months. Also, its thermal tights and water-resistant zip-up hoodies are perfect for rainy or cold weather.
Brooks is an adaptive brand and has made efforts in recent years to adopt sustainable practices. Many of its pieces use recycled materials, and the brand participates in carbon offsetting.
Crescent Down Works
Anne Michelson began Crescent Down Works in 1974, and the brand is now a favorite among hipsters and Stranger Things fans. Crescent Down Works' handmade down outerwear is unmatched in quality and style.
Crescent Down Works crafts cozy, insulated outerwear incorporating a streetwear style with a minimalist aesthetic. Its puffer vests have austere silver snap buttons, elegant stitchwork, and gorgeous wool fabric in rich grays and blues.
Crescent Down Works creates other Seattle hipster essentials like its Diagonal Quilt Sweater, which comes in a selection of earth tones like rust, olive green, and caramel. All of its designs have a vintage-inspired feel that is simultaneously cutting-edge and timeless. The brand is still family-owned and run by Anne's daughter, Annie Michelson.
Outdoor Research
If you're passionate about winter sports or backcountry hiking, you've probably heard of Outdoor Research. Nuclear physicist Ron Gregg established the brand after his hiking partner got frostbite due to a poorly made pair of gaiters.
Outdoor Research produces technology-driven outdoor gear and apparel built to withstand the elements and keep you safe. You can find essential clothing for almost any outdoor activity, such as insulated ski jackets, breathable running shorts, and UV-protected fishing shirts.
All of Outdoor Research's products are made in the United States in its Seattle and Southern California factories. In addition, Outdoor Research invests in sustainable business practices. It uses recycled materials and ethically sourced down feathers in many of its products.
KAVU
KAVU is a Seattle brand through and through. Founded by Seattle native Barry Barr in 1993, KAVU makes high-quality outdoor apparel that infuses fun and light-heartedness into its designs. Its first-ever product was the KAVU Strapcap, engineered to stay on your head no matter what.
Today, KAVU offers men's and women's apparel that is fun, fashionable, and functional. For example, its relaxed hoodies and pullovers come in a range of fun, colorful patterns and have plenty of pockets. Each KAVU piece will withstand the elements while keeping you comfortable and cool.
KAVU also crafts more "dressed-up" pieces like dresses and button-ups. If you're looking for something more refined with a bit of flair, you can't go wrong with KAVU's unique patterns featuring pineapples, horses, and colorful cacti.
Feathered Friends
Feathered Friends is a quality down apparel company started by Carol and Peter Hickner. The couple began making their own down jackets when they couldn't find affordable options in Seattle. Today, the company hand-makes its outerwear with ethically sourced down feathers in two local factories.
The brand's most popular item is its Eos Down Jacket. This high-quality puffer jacket is built to withstand wet and cold weather conditions while providing comfort and range of motion. This lightweight jacket is perfect to wear on its own during an autumn hike or to layer with more outerwear during colder conditions.
In addition, Feathered Friends crafts other outerwear essentials built for the great outdoors. You can get anything from a full-body down jumper suit to an insulated puffer vest. Feathered Friends also carries other luxury outdoor brands in its online store, like Patagonia and Arc'teryx.
Unionbay
Founded in 1981, Unionbay captures Seattle's quintessential laid-back, casual style. Named after Seattle's Union Bay portion of Lake Washington, the brand is known for its durable and versatile clothing for men, women, and teens.
Unionbay's designs are perfect for everyday wear. Their collection includes a variety of denim, cargo pants, shorts, tees, and hoodies. This Seattle brand is excellent if you like functional, straightforward styles without loud logos and flashy accessories.
Another great thing about Unionbay is its affordability. You can get quality denim shorts and everyday essentials that refresh your wardrobe without breaking the bank. The brand is carried at department stores like Kohl's, Target, and Walmart.
Gustavo Apiti
Designer Gustavo Apiti launched his eponymous couture label in 2016 after working for other luxury brands in South Africa and the States. The brand captures Apiti's love of tailoring, formalwear, and innovative design.
Gustavo Apiti crafts unique, expertly-made suits for men and women who want to stand out. Bright colors, unique patterns, and one-of-a-kind embellishments all work together to create a cohesive look that is simultaneously playful and powerful.
Each Gustavo Apiti piece has an element of surprise, such as a unique lapel shape or asymmetrical pocket construction. Designer Apiti's sense of style is immaculate, embodying a delicate balance between avant-garde and classic formalwear. Gustavo Apiti is one Seattle-based label to keep an eye on!
Valentina & Valentia
Valentina & Valentia is a family-owned luxury label that brings the elegance of European style to the Pacific Northwest. The designer label sources the finest materials from France, Italy, and England to craft dreamy, ethereal, and feminine pieces.
Many of Valentina & Valentia's collections consist of beautifully tailored dresses made of 100% silk, cashmere, and French lace. With its delicate ruffles, light-as-air color palette, and expert draping, Valentina & Valentia captures the romance of a European Grand Tour.
Many of the brand's collections draw inspiration from classic French style and have a vintage feel that will make you yearn to be the main character of a Jane Austen novel. For example, its Feathers & Bees silk chiffon dress looks like a dream with its layered skirt, delicate hand embroidery, and surprising ostrich feather embellishments. Its other pieces capture that same dreaminess with expert ruching, subtle detailing, and delicate florals.
Freeman
Freeman makes clothing equipped for the cloudy skies and moody weather of Seattle. The brand began in 2011 when founders Brittany and Scott Freeman set out to create the perfect raincoat.
All their experimentation resulted in the Original Freeman Jacket, which might be the most perfect raincoat in the Pacific Northwest. Made with a durable, waterproof shell and lined with flannel, the Freeman Jacket will keep you warm, dry, and stylish regardless of how wet it is outside.
In addition to its classic raincoat, Freeman creates Seattle essentials like tailored flannels, earth-toned chino pants, and cozy pullovers. Overall, its menswear is traditional but modern, with subtle unique touches like vintage-inspired buttons and minimalist color palettes.
Girlfriend Collective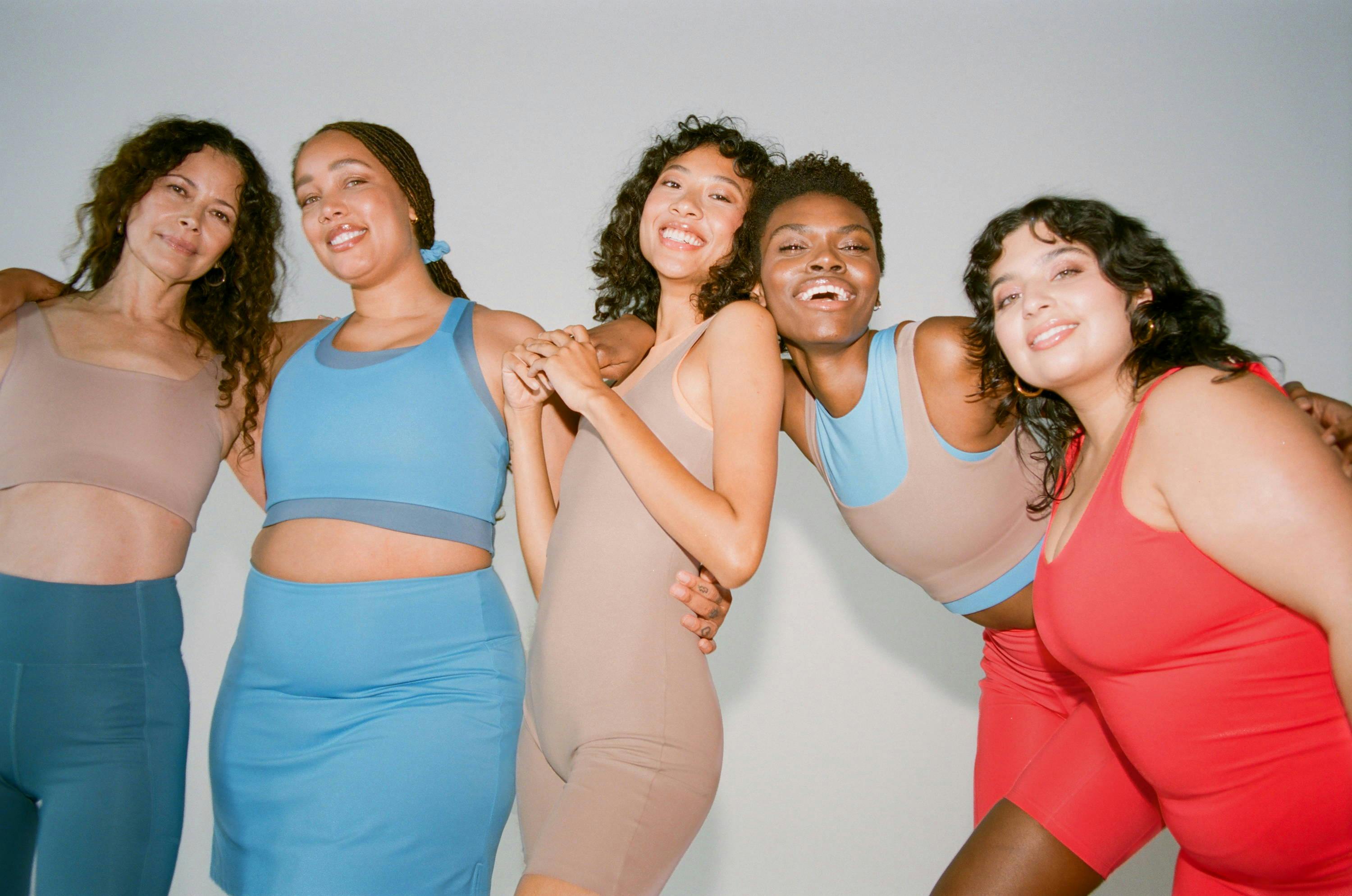 Girlfriend Collective is part of Seattle's new wave of fashion brands focusing on sustainability and inclusion. The brand, founded in 2016 by Ellie and Quang Dinh, makes its comfy athleisure clothing out of recycled materials like post-consumer water bottles, fishing nets, and fabric waste.
The eco-brand started off producing low-impact leggings but has since expanded to outerwear, dresses, tank tops, and more. Girlfriend Collective champions minimalism in all aspects of its company. That's why its designs are classic and no-frills. All of its apparel is available in neutrals and earth tones with no embellishments or garish brand names on anything.
Girlfriend Collective is extensive in its sustainability efforts. It partners with ethical factories in Taiwan and Vietnam, and all its fabric is OEKO-TEX® certified. The brand even sells its own microplastic filter for those concerned about microfiber water pollution.
Prairie Underground
Prairie Underground is a slow fashion clothing brand that creates sustainable, timeless designs meant to last forever. Prairie Underground's founders, Davora Lindner and Camilla Eckersley, aim to create a new "uniform" for the modern age with their brand's versatile, durable pieces.
Prairie Underground makes gorgeous clothing that perfectly marries function and fashion. For example, its Cloak Hoodie features unique ruching and a wide hood that can be draped over the shoulders when unzipped. In addition, its everyday basics like long-sleeved shirts, henleys, and plain dresses use super soft organic cotton.
Prairie Underground has a brick-and-mortar boutique in Seattle's Georgetown neighborhood. If you're local to Seattle, you can pick up your online orders in-store or peruse the brand's gorgeous selection of sustainable staples.
Ably Apparel
Ably Apparel is changing the game when it comes to sustainable fashion. Founded by brothers Raj and Akhil Shah, Ably crafts garments that are stain-resistant, odor-resistant, and water-resistant. Oh, its clothing is also eco-friendly. How is this possible? Well, the Shah brothers invented a new type of fabric!
Ably uses Filium technology to activate and transform organic cotton into a fabric resistant to odor, stains, and moisture. Ably uses this top-secret technology in all of its pieces, from organic cotton tees to sleek outerwear. The idea behind Ably's Filium fabric is that each piece requires less washing, reducing your carbon footprint with each wear.
Ably's technical fabric can transform your wardrobe into a sustainable collection of versatile basics. You can find everything from fresh men's polos to cute sleeveless dresses. In addition, Ably's fabric is breathable and flexible, making it great for working out or lounging.
SPUN Clothing
Sustainable fashion has a reputation for being extremely expensive, but SPUN Clothing is here to change that. Established by Sara Seumae in 2008, SPUN makes sustainable versions of staple pieces every woman needs in her closet. The best part? You won't break the bank stocking up on the brand's must-haves.
SPUN offers sustainable versions of wardrobe essentials. For example, it has its own take on the little black dress, classic cardigan, and iconic wrap dress. As a result, SPUN designs are simple, elegant, and timeless. Each piece will last for years and look good regardless of the season or current trends.
All SPUN garments are made in the United States and use organic cotton and other natural fabrics. Its pieces are still relatively affordable, ranging between $15 and $120. Considering that these pieces are guaranteed to become favorites for years to come, it's worth the investment.
Jersey Virago
Jersey Virago is an indie designer label created and run by TikTok influencer Meagan Kruz. The clothing brand makes custom couture pieces that capture an adventurous, edgy spirit with a hint of avant-garde.
Leather, underground club culture, and goth aesthetics inspire Jersey Virago's designs. Its dresses, swimwear, and accessories feature bondage-inspired leather straps and dark, moody colors like burgundy, black, and royal blue. The brand's overall aesthetic is bold, sultry, and daring.
Jersey Virago's custom, one-of-a-kind pieces are handmade in small batches on a made-to-order basis. The brand plans to offer ready-to-wear pieces through its website in the near future, but for now, it only takes custom orders. Jersey Virago is definitely a brand to keep an eye on.