Michael Kors has become one of the top luxury brands in North America since its launch in 1981. Though historically eschewed by high-fashion European markets, Michael Kors Collection and the more affordable MICHAEL brands now represent the good taste and sleek-yet-bold style.
Collections ranging from sporty-chic clothing and quality leather goods and accessories, Michael Kors Collection competes in a variety of markets with other top brands.
While Michael Kors has not reached social justice or eco-warrior status, it does provide detailed information about its internal processes to promote fair labor practices and sustainable sourcing. They may not be donating one handbag for every one sold, but the brand's ethical and philanthropic efforts can allow you to feel good about what you are buying.
Michael Kors Collection is a couture brand born and bred in the U.S. and appeals primarily to the U.S. luxury consumer. Former First Lady Michelle Obama frequently wore Michael Kors to State events, showing both style and national support, and in many ways, Obama reflects the culture of Michael Kors: classic, modern, American, elite.
Kors tends to stick with muted colors and classic materials, but you can always find pieces accented with shiny gold or leopard print. The MICHAEL line, in particular, offers more casual youthful pieces.
So which brands share some of Michael Kors Collection's and MICHAEL's hallmark characteristics?
Brands Like Michael Kors Collection
Michael Kors Collection was launched by Michael Kors when he struck out on his own after working at Celine. It consists of bold evening wear and basics in luxury materials, with leather goods in crocodile, calf hair, and woven leather.
Michael Kors Collection is forward-thinking, tasteful, and unobtainable for the average consumer. Unlike MICHAEL, the Collection consists of many items in Italy or constructed with imported Italian materials.
Saint Laurent
Though Michael Kors is often considered the quintessential American designer, he appeals in many ways to the same audience as popular European brands.
Saint Laurent, or Yves Saint Laurent (YSL), represents impeccable couture to which Michael Kors likely aspires, with consistent quality and high ethical standards. With frequent use of black leather and gold zippers and finishes, YSL is in many ways an aesthetic French counterpart to Michael Kors.
YSL goods sport iconic and simple branding, using the brand initials, and has built a reputation of consistent relevance. True to French tradition, YSL uses muted colors and classic shapes to create chic and timeless pieces.
YSL launched in the 1960s, making it a tried-and-true source of elegant, high-quality fashion.
YSL works toward product sustainability, reusing leftover materials from the cutting floor. They also donate the surplus to charity and for recycling into insulation (used at their headquarters).
YSL also funds clean water projects worldwide and works with sustainable textile researchers. YSL has only 1% of production in developing nations, where most unfair labor concerns arise.
Alexander Mcqueen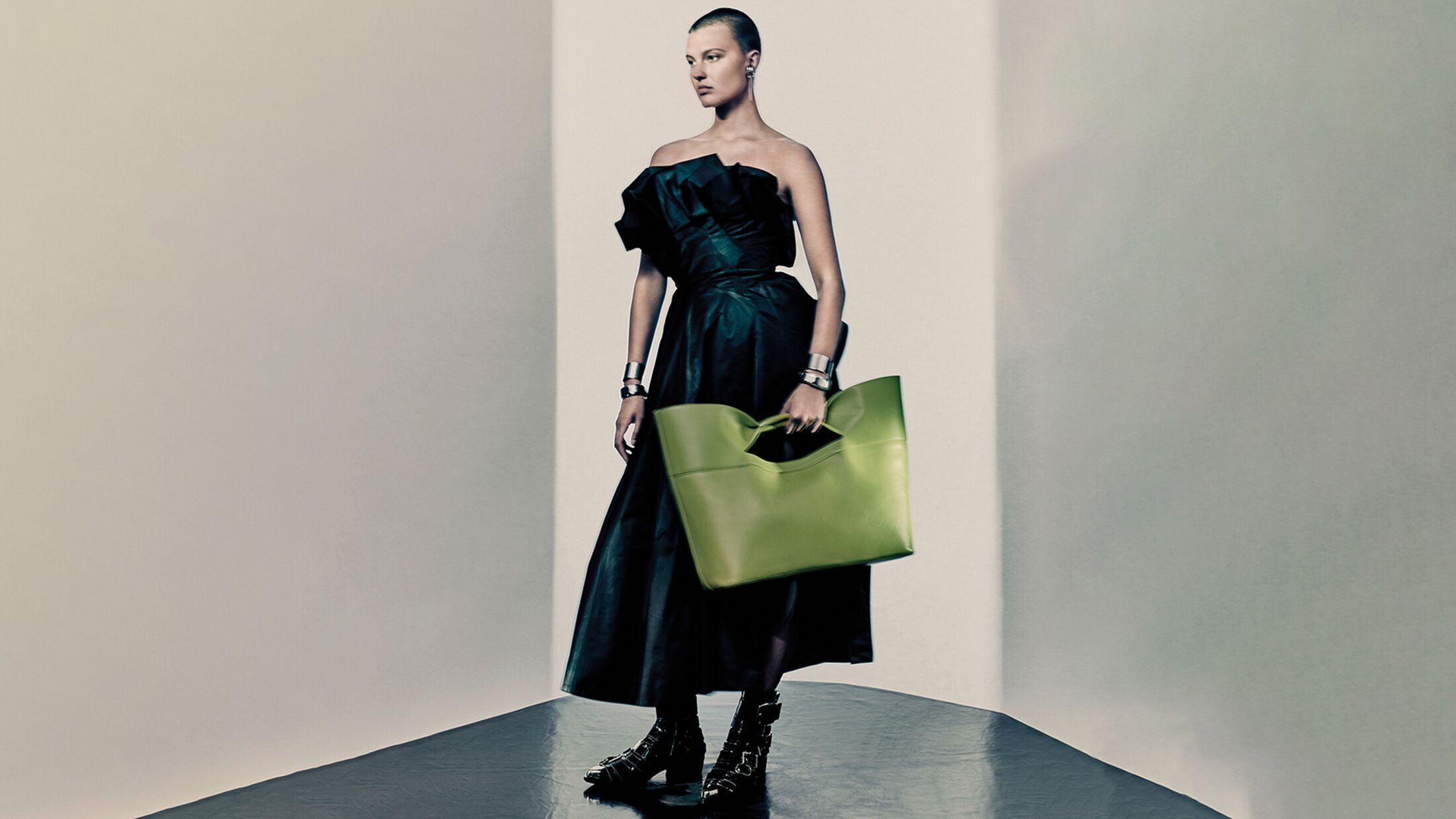 British designer Alexander McQueen hits a similar price point to Michael Kors Collection, with a more edgy look.
Alexander McQueen clothing and leather goods come at a similar price point to the couture line, though with more daring shapes and use of materials (see McQueen's stunning leather dresses and lime-and-black purses) which may be less appropriate for, say, a formal office than MK, and more appropriate for a gallery opening.
However, McQueen generally shows a similar color pallet with frequent use of black leather, a large offering of handbags paying homage to classic and sporty looks with few feminine frills. For the more rebellious luxury consumer.
Max Mara
An Italian luxury brand founded in 1951, Max Mara is another well-established brand that preceded Michael Kors.
Like MK, its sophisticated women's wear is not overly feminine, with covering silhouettes and heavy use of black and muted colors. Their most iconic product is women's coats, favored by celebrities from Ingrid Bergman to the Queen of Spain.
Max Mara, originally Confezioni Maramotti, was an early adopter of ready-to-wear women's fashion, and remains a driving force in European fashion, a status that Michael Kors likely craves.
With such a history, its no wonder that Max Mara commands high-end prices for its collection, which ranges from loungewear to sophisticated outerwear, with high-quality material and construction.
Unlike other brands, Max Mara does not mandate that every piece scream its name.
Stella McCartney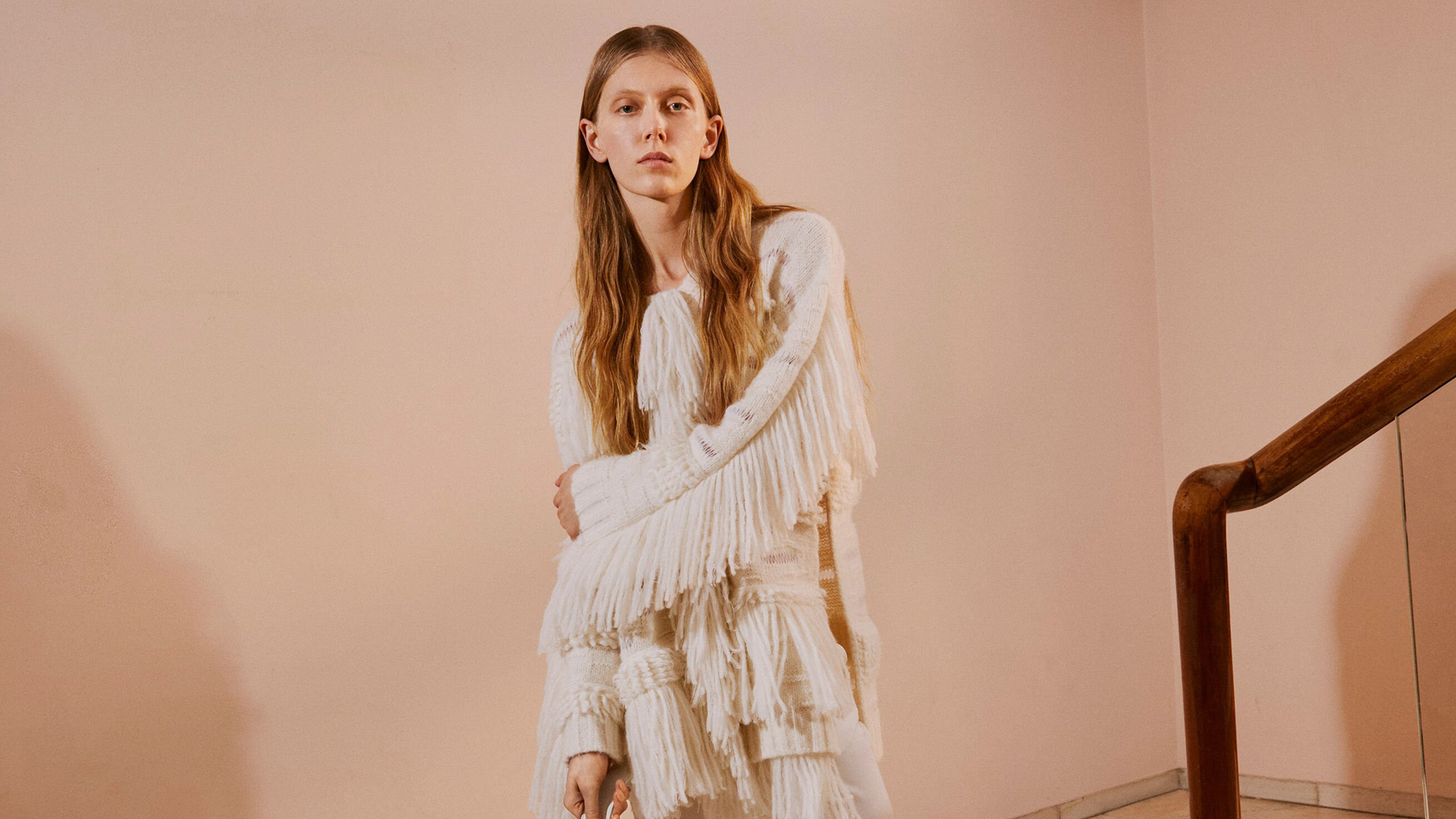 English designer Stella McCartney produces clothing, handbags, accessories, and skincare. Her flowing materials and relaxed sexy designs have been worn by the likes of Phoebe Waller-Bridge, at a price point similar to Michael Kors.
As an environmental activist, McCartney won't be using leather, and most of her clothing are available in high end alternatives, including wool, silk, and organic cotton.
Faux leather goods range from tastefully blinged-out, to full scale name representation ala Marc Jacobs. McCartney even has a true athletic wear collection through partnership with Adidas.
Altuzarra
Altuzarra is another U.S.-based brand, though founder Joseph Altuzarra grew up in Paris. At luxury prices, women's ready-to-wear looks are feminine, sophisticated, and modern.
The brand makes more use of print and color, but plenty of black leather pieces offer fierce looks for the modern woman. Altuzarra also has a collection of subtly playful leather goods, many of which are produced in Italy.
Brands Like MICHAEL by Michael Kors
MICHAEL launched many years later in Kors's attempt to enter a wider market. His notoriety as a high-end designer rose as he appeared as a recurring judge on Project Runway.
MICHAEL helped Michael Kors become a household name, as his accessibility increased, threatening the cache of his luxury goods.
Kate Spade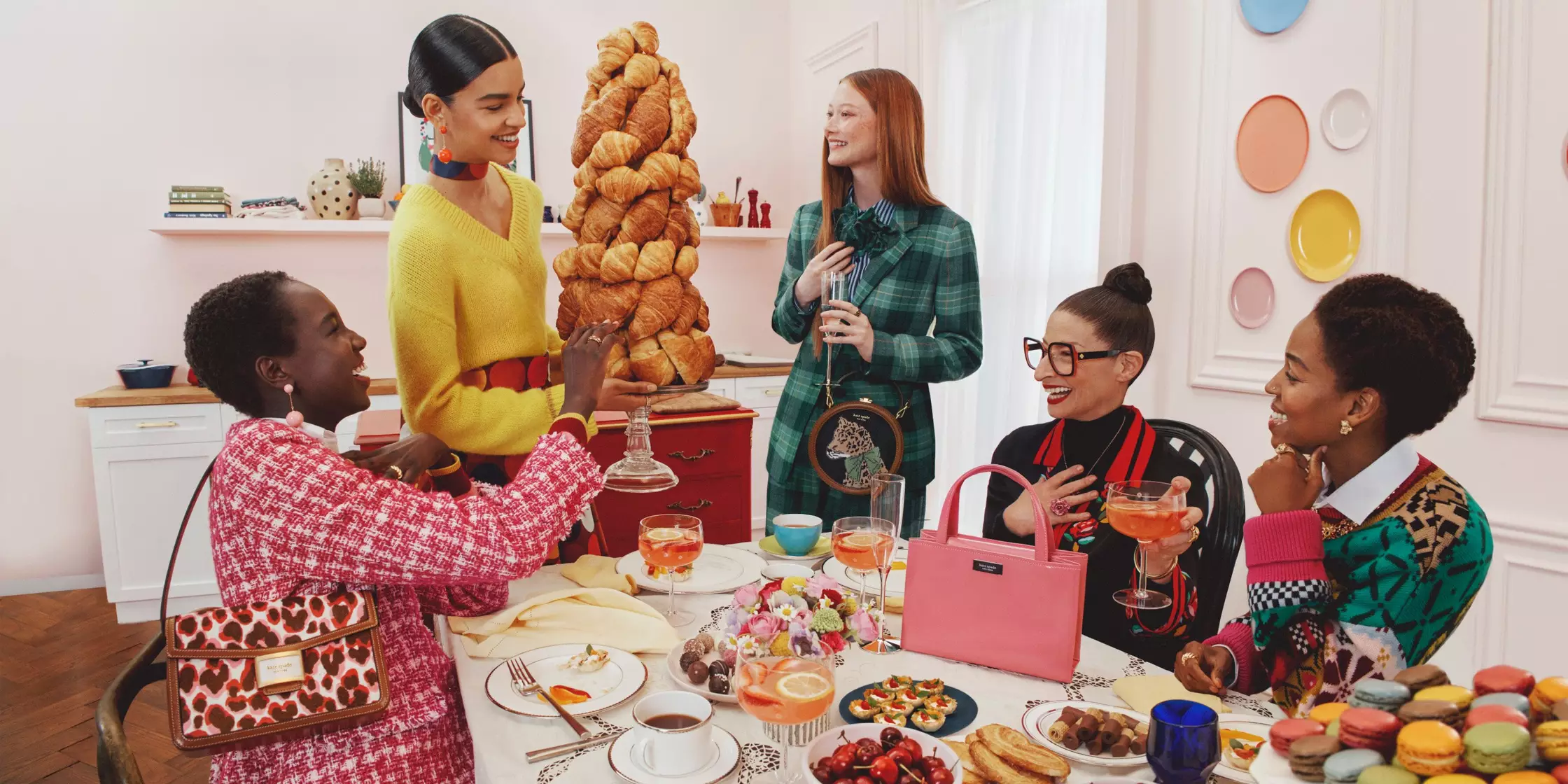 If we are talking spunky American brands, Kate Spade is an obvious peer. Kate Spade has a similar reputation for quality leather goods with an audience that skews more youthful.
With designs ranging from simple and classic to fun and whimsical, there is something for everyone in the Kate Spade leather shop.
Kate Spade is another top American brand at a price point typically at or below MICHAEL with less focus on sleek sophistication.
In the shoe department, you are more likely to find bold colors and pom poms at Kate Spade, but you will also find clean leather basics and stylish sneakers similar to Michael Kors.
Kate Spade has shown more devotion to social justice, focusing on empowering women. This includes women's mental health, which is not surprising given the brand's history.
Kate Spade also makes its "social impact portfolio" available and works directly with some suppliers of certain goods to ensure the well-being of laborers and their community. This goes above and beyond MK's contracting and auditing process for overseas production.
Coach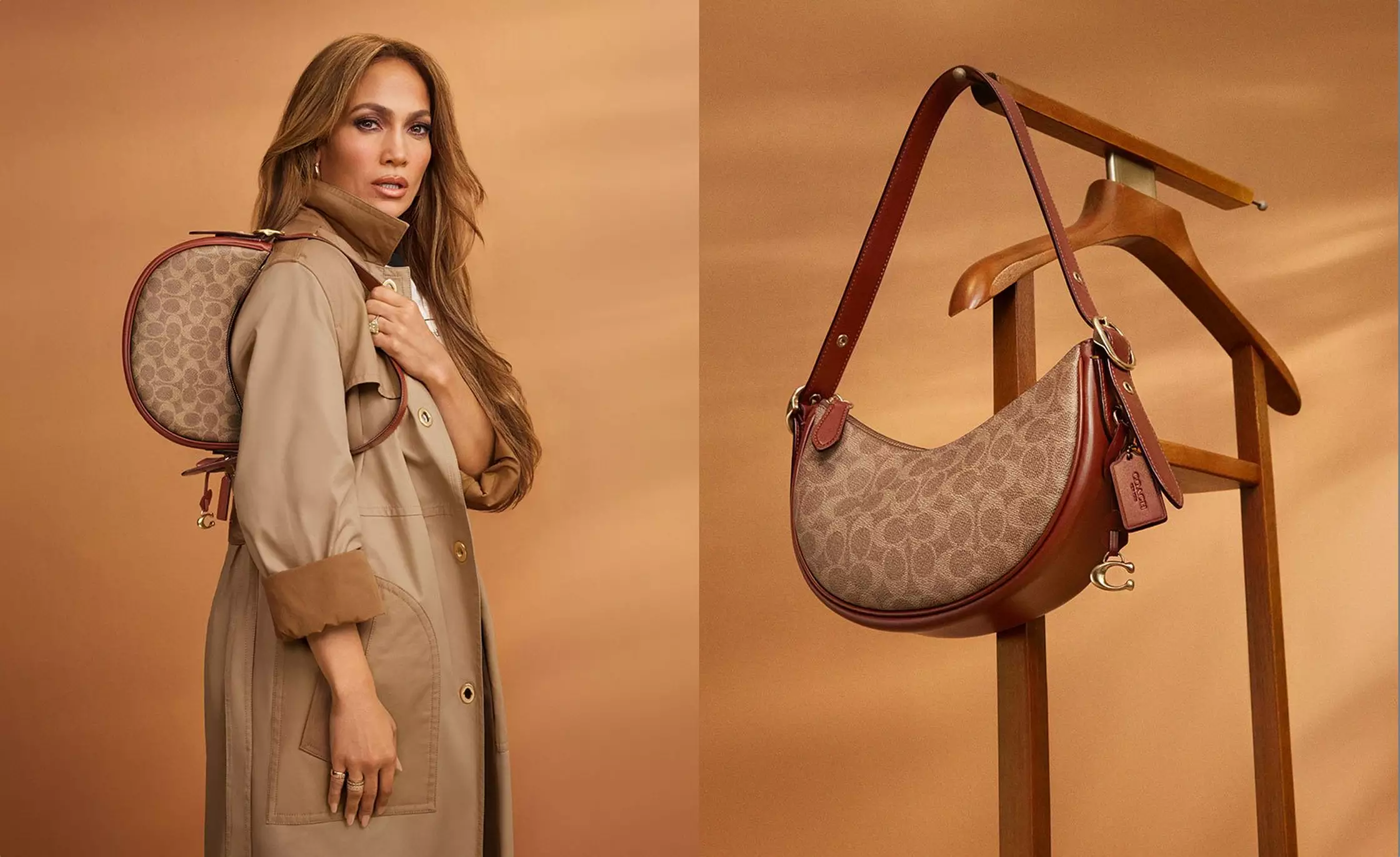 Coach epitomizes American leather goods, for better or worse. Following a path cut by Dooney and Bourke, Coach went from exclusive to ubiquitous and may now be considered more of a staple than a luxury item.
With a widely recognized style and brand, and designs in any color or every color, Coach has a mass appeal which makes Michael Kors products appear, by comparison, more exclusive and tasteful.
However, Coach has taken up its role as a pillar of American fashion with progressive policies. Coach offers bag repair and trade-in programs for more sustainable product life cycles, going above and beyond the sustainability efforts of other consumer brands, luxury or not.
Tory Burch
At a similar price point, between MICHAEL and MK Collection, Tory Burch branding is similarly recognizable and stands for high quality.
Another American designer, Tory Burch offers every day and special occasion fashion with a large collection of leather goods with more of a feminine flare. Tory Burch clothing runs more fun, flowy, and casual than Michael Kors's clean modern looks.
Tory Burch is also committed to empowering women in business and science, funding fellowships and resource programs. Tory Burch also provides anti-racist resources.
Vince Camuto
Perhaps sexier compared to Michael Kors's fierce aesthetic, Vince Camuto offers high quality but sub-luxury shoes and handbags. The brand is accessible with an air of sexy glamor with clothing lines from everyday basics to special occasion looks.
Appealing to the chic, more budget-conscious consumer, Vince Camuto still uses premium leather with fewer avant-garde details.
Dooney & Bourke
Dooney & Bourke is another quintessential American designer of quality leather goods. Products are usually sophisticated and simple with a brand that means quality at a similar price to Michael Kors.
Founded in 1975, Dooney & Bourke bags were once a staple of American fashion. Now, the bags remain popular for their classic designs and superior quality, but they lack the forward-thinking mindset of Michael Kors.
Nicole Miller
Offering women's clothing almost exclusively, Nicole Miller offers softer looks than Michael Kors but also boasts its fair share of sleek lines and leather looks.
Also founded in the 1980s, Nicole Miller is headquartered in New York and targets a wider audience than true luxury brands. Despite the wider appeal, the sexy, sophisticated, and fun Nicole Miller has appealed to celebrities, including Beyonce.
Marc Jacobs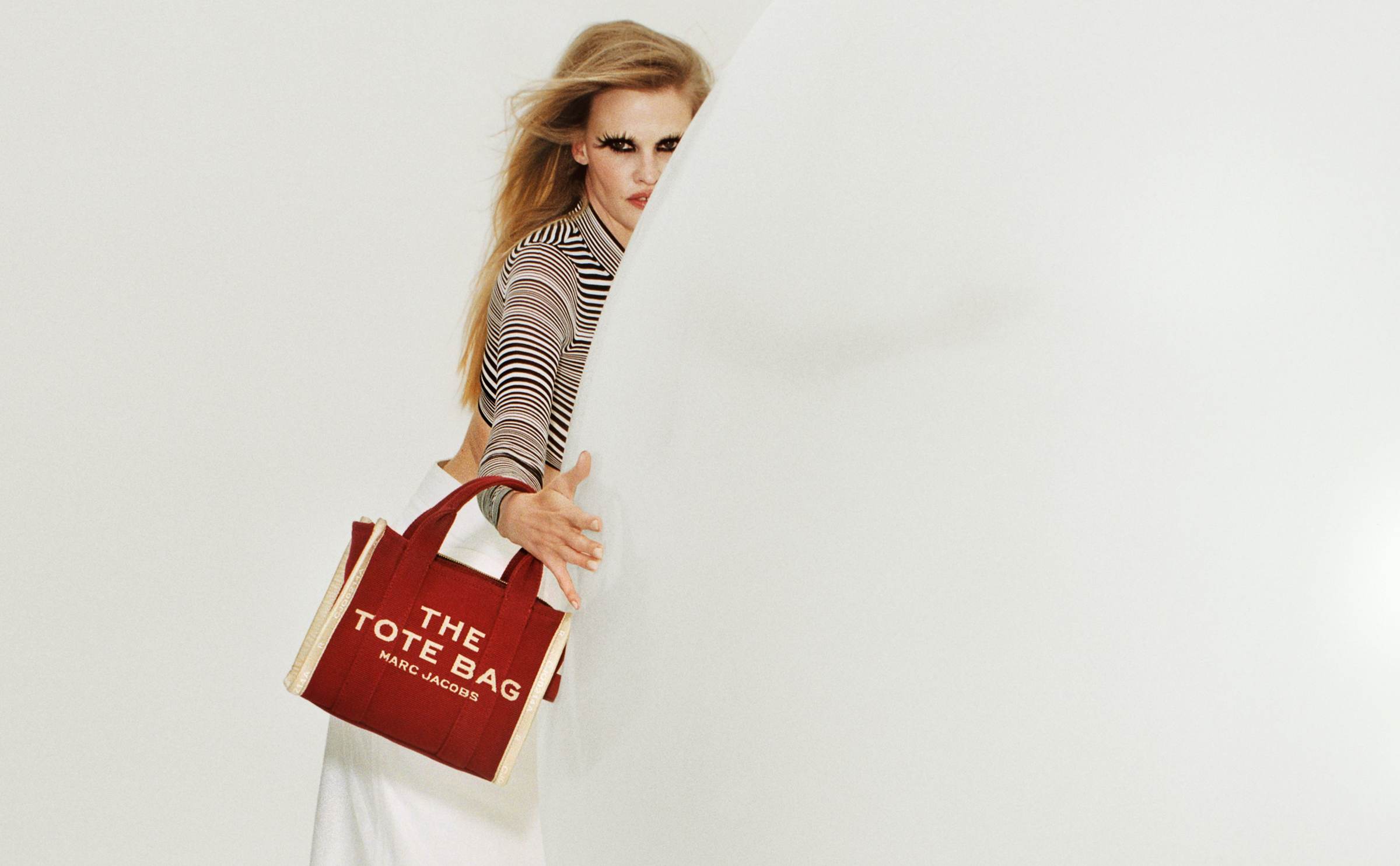 Just as MK, Marc Jacobs launched in the 1980s in the United States. With the heavy-handed name branding on clothes and leather products alike, Marc Jacobs does not employ the subtelty of European fashion.
Like Michael Kors, sleek geometry and muted colors are typical and at similar prices. But, you would be hard-pressed to find anything at Marc Jacobs suitable for a wall flower.
Marc Jacobs focuses on leather goods, with purses, wallets, and a limited shoe collection. Clothing trends toward the casual end – sweatpants, t-shirts, and denim with a rebellious edge, tempered by the aggressive proliferation of the brand name on nearly everything.
The brand seems invested in supply chain transparency efforts but does not boast serious involvement in other philanthropic projects.
Poléne
Poléne is a relatively new French brand of leather goods. At a similar price to Michael Kors, Poléne products exhibit muted colors—mostly browns, blacks, and tans—and simple subtle geometries.
The brand touts simple graceful curves and primarily solid colors for sophisticated, feminine designs. Many bags feature folds that add to the sculptural aesthetic.
Unlike similarly priced MK products, Poléne leatherwares are produced in Spain.
Longchamp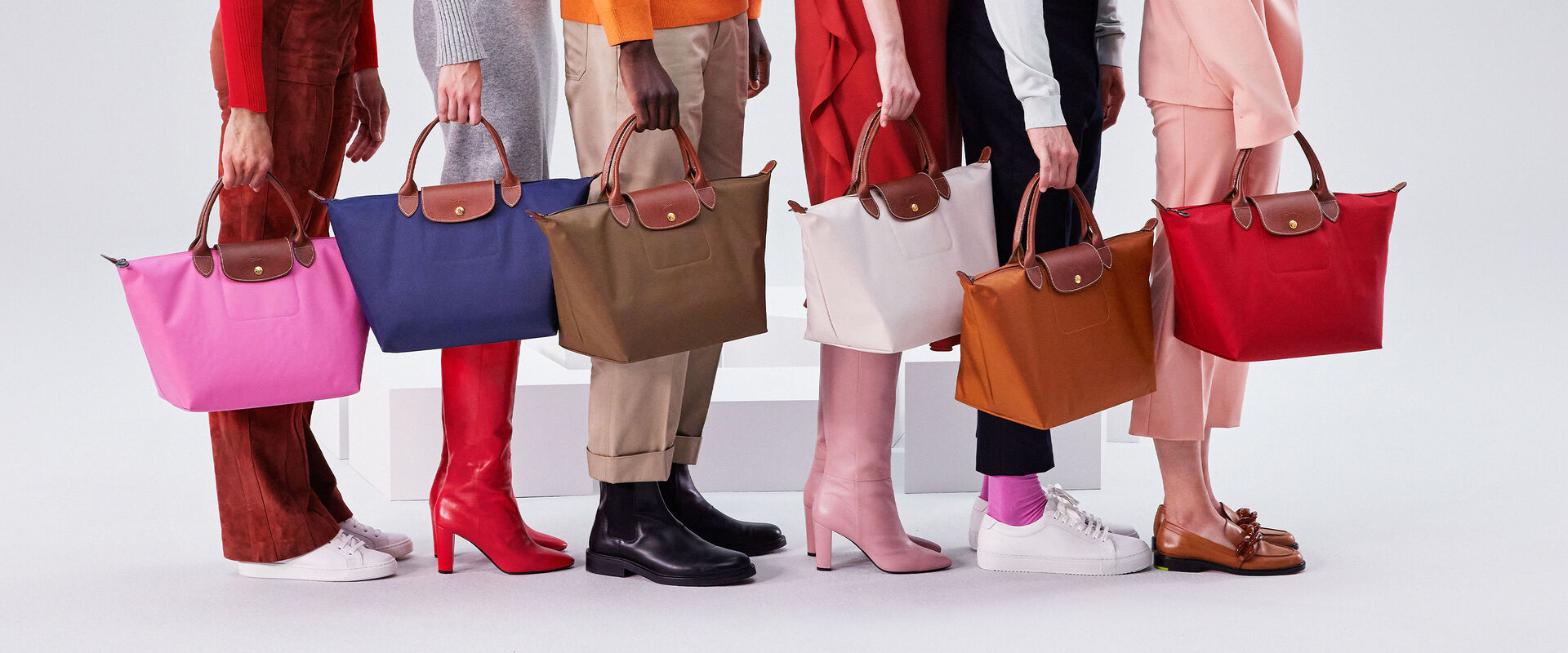 Longchamp is on the affordable end of French handbags and leather goods. One reason may be their frequent substitution of nylon for leather, as in the iconic Le Pliage folding bag, inspired by Origami.
Longchamp also offers some ready-to-wear clothing, and leather goods specifically for men. Sleek simplicity is a hallmark of Longchamp, seen in its traditional leather goods and modern specialties, including "belt bags" (fanny packs).
Longchamp is an old brand committed to sustainability and transparency. Many Le Pliage bags are made of recycled materials.
Longchamp's products are typically produced in France, others in partner workshops around the world. The brand also offers repair services to increase the lifespan of their products. It also seeks to use recycled materials in future products.
Ateliers August
Ateliers August boasts a sizeable collection of men's leather goods. This includes simple elegant briefcases, backpacks, and weekend bags in masculine straightforward leather designs.
This Parisian brand also offers nearly monochrome leather wallets, laptop cases, and compact women's handbags.
The brand's totes and bucket bags offer clean smooth lines that easily compete with the Michael Kors brand, with less bling, and at a slightly high price point.
These quality minimalist goods are made in Italy.
Conclusion
Michael Kors's two primary brands design for modern, fashion-forward consumers. No two designers are identical, but these brands target similar demographics and provide similar aesthetics and quality to the Michael Kors brand by catering to the bold, elegant, and self-assured modern customer.
12 Brands Like Coach (Just As Sleek And Luxurious)
933 Catchy Clothing Brand Name Ideas
551 Boutique Name Ideas to Turn Yours Into a Success