While a trip to Mexico is the perfect place to enjoy a delicious cold Mexican beer, you don't have to save your favorite Mexican beers for a trip to Cancun. Several popular Mexican beer brands can be found throughout the United States.
The history of Mexican beer is a rich one. Beginning with German immigrants who brought the joy of beer-making to Mexico starting in the late 1800s. Today, Mexican beer continues to be enjoyed around the world.
Corona
Let us start with the most well-known Mexican beer brand – Corona. This Mexican-style lager was first brewed in Mexico in 1925 using a German pilsner as its starting point for this now iconic brew.
In addition to distinct the flavor, the clear and distinguishable bottles add to the iconic status of this beer. Moreover, it helped in marketing Corona from the beginning to help it quickly become the most popular beer in Mexico.
The fame of Corona officially crossed the border in 1979. This was a result of a rise in American tourists crossing the border to enjoy the cold local beverage and then bringing it back across the border when heading home.
Since coming to the United States in 1979, Corona has become one of the most popular beer brands in the country. Today, its popularity has reached around the world.
With its pale gold color and light and refreshing flavor, Corona is an easy beer to drink. It is a perfect choice for a light beverage on a hot day or a refreshing drink at the end of the work day.
While the original Corona beer remains a classic, the brand has followed trends over the years to maintain a current hold in the market. In 1989 this meant adding a lighter beverage, Corona Light, for those focusing on consuming fewer calories.
Today, Corona has followed the trends beyond beer to add hard seltzers to its product list. It also offers a spin on a Mexican classic with its Corona Refrescas.
Whether you choose to stick with the classic beer that brought Corona stateside or explore a new twist, this brand is one of the easiest to find – whether it is in a gas station or a liquor store.
Modelo
Modelo is one of the top three most famous Mexican brands of beer. This popular brand started the same year as Corona, in 1925.
However, unlike Corona which started with a pale pilsner, Modela based its brand on a slightly darker beer. Negra Modelo, the first beer brewed by Modelo, is still one of its most popular beers.
Negra Modelo was brewed by Austrian immigrants and is known for its medium-bodied flavor with notes of caramel. In addition, you may notice hints of bread and hops to help balance out the sweetness of the caramel.
This dark beer has a higher alcohol content as well. At 5.4%, this is a nice choice to sip on alongside dinner or at the end of the week.
In addition to the original Negra Modelo, the brand added a lighter beer to its lineup later on. Due to its lighter flavor, Modelo Especial is more popular in the United States. In contrast to the rich caramel notes of Negra, Especial is noted for its light orange blossom and honey notes.
Alongside the lighter flavor, this beer has a lower alcohol content than the Negra beer, which makes it easier to enjoy a few of these beers while watching a sports game. In fact, Modelo Especial is often compared to popular American beers enjoyed at sporting events – like Bud Light, Miller Lite, and Coors light
With two distinctly different choices in beer, Modelo is a great brand for those who like variety. Moreover, this Mexican brand also offers a full lineup of the classic Mexican drink Chelada, which pairs beer with tomato juice and other flavors.
While you may not find all of Modelo's offerings in as many places as Corona, this is still an easy brand to find across the country.
Pacifico
Originally brewed along the Pacific Coast in Mazatlan, Pacifico has been serving up beer for over a hundred years. Moreover, serving up a favorite flavor for California surfers and beachgoers since the 1970s.
Much like Corona, as a pale lager Pacifico is known for its light flavor. However, in contrast to Corona, Pacifico has a slightly more bodied flavor and level of carbonation. Therefore, many people choose Pacifico over Corona for a slightly fuller flavor.
Although Pacifico is slightly bolder than Corona it still pairs easily with several foods. Whether it's your favorite Mexican dish, fish tacos, or another salty and savory dish, this delicious beer can also be enjoyed easily on its own.
As a popular beer nationwide, you can find Pacifico in most grocery stores, in addition to any liquor store.
Estrella Jalisco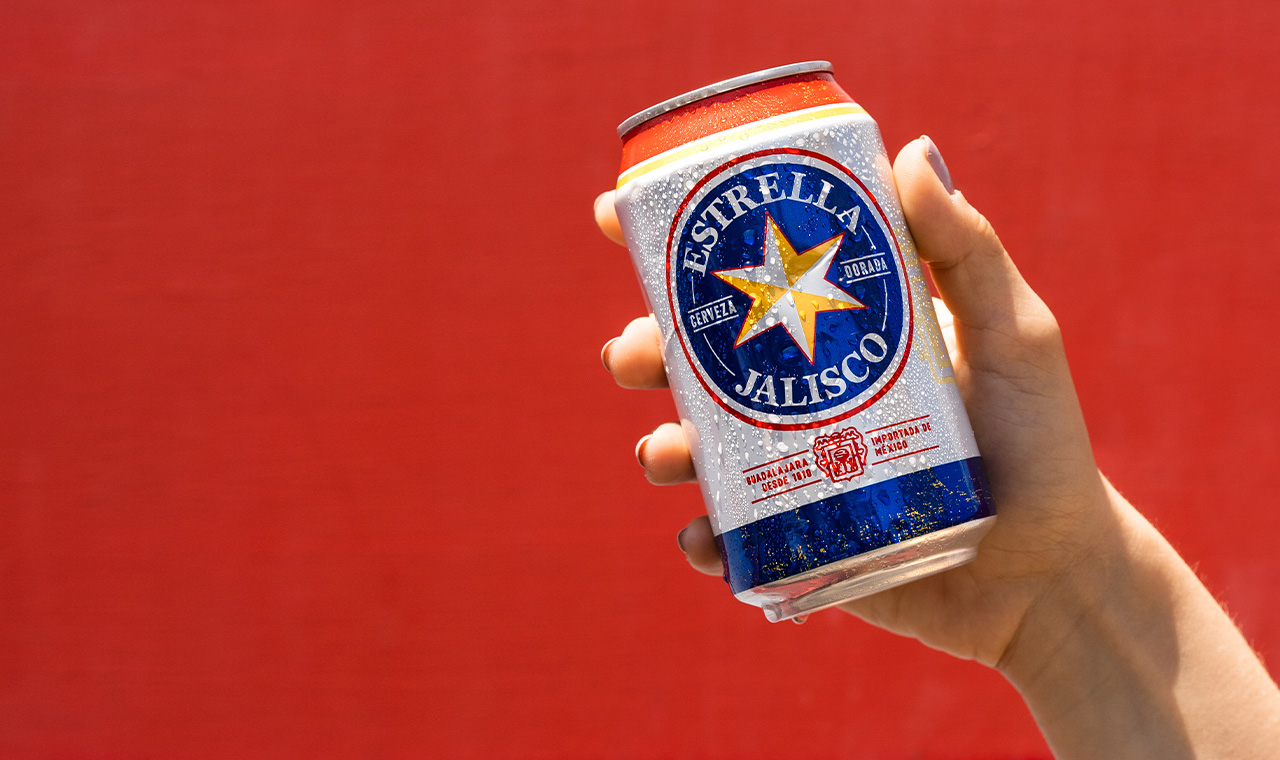 Alongside the other beloved beers in Mexico is Estrella Jalisco. Established in 1910 in Guadalajara, Mexico, this brand is one of the oldest brands. Moreover, it is still one of Mexico's largest beer brands.
This traditional Mexican-style beer is a premium pilsner that has a crisp taste and smooth finish. It is considered to be among the best when it comes to authentic Mexican beers, both in Mexico and the United States.
While it may not be advertised as boldly as other Mexican beers in the United States, Estrella Jalisco has a large fan base in the states. Therefore, making it easy to find in liquor stores across the country.
If you are looking to try something a bit different from Corona or Pacifico, but with a similar flavor, try Estrella Jalisco.
Dos Equis
Dos Equis is easily recognized by its green bottles or its inspired campaigns. Most notably, the campaign with The Most Interesting man. This campaign that showcased a debonair man drinking Dos Equis continues to be the basis for memes around the world.
While this beer brand inspires modern memes, it has a rich and traditional history that began in 1890 when a German immigrant founded the Moctezuma Brewery in Veracruz. Although the brewery was founded in 1890, it took seven more years to create the first beer.
Like Modelo, the first beer produced by Dos Equis was a darker lager. However, this Vienna-style lager is still fairly light compared to other heavier beers. Originally labeled Siglo XX, this beer is known today as Dos Equis Ambar.
In addition to the original ambar beer, this brand's most recognizable beer is its Clara. This is the beer that is packaged and sold in the iconic green bottle. It is a lighter pilsner that resembles a flavor closer to Pacifico.
Both beers have a lower alcohol content compared to other beers, especially Modelo. With Dos Equis Ambar coming in at 4.7% ABV and Clara at 4.2%, these lighter beers are easy to enjoy at any time.
Even though this Mexican brand does not have the same ties to the popular American surf culture that Pacifico and Corona do, it's still quite popular. It made its debut in the United States in 1983 and has maintained a strong presence in the beer market since then. It was even named the "fastest-growing import" in the United States in 2009.
As the brand grew in popularity in the U.S., so did the brand's innovation. Today, Dos Equis is capitalizing on the younger market by following the hard seltzer trend. Made with tequila, lime, and sparkling water, Dos Equis RanchWater is a good choice for those who want a Mexican beverage other than beer.
Victoria
The other beers mentioned above may be the most easily recognizable today, but they were all following what Victoria started in 1865. Inspired by the water and barley crop in the area of Toluca, Victoria beer began brewing in 1865 and is recognized today as the oldest Mexican beer brand.
With a nice golden amber color and a low alcohol content of only 4%, this Vienna-style lager is a classic choice that can be easily enjoyed alone or alongside your favorite Mexican dishes. Although it has a light and easy flavor, you may notice some enjoyable hints of toasted malt and tangy notes of apple butte and star fruit.
This brand maintains its tradition by staying true to its roots – a simple and classic beer. Therefore, you won't see any trendy new seltzers or types of beer by Victoria. However, you can easily find this classic beer at your local liquor stores.
Sol
Named after the sun, Sol launched its beer in 1899 under a newly independent Mexico. Legend has it that when the first batch was bottled, the sun illuminated the beer through the glass, inspiring the name that has lasted over a hundred years.
The rich history of the sun is not something Sol takes lightly. While this Mexican brand is now owned by Heineken and brewed in the Netherlands, as of 2020 it began being brewed using solar energy. A lovely way to pay homage to the roots of a historic beer.
Although the beer has changed manufacturers over the years it has maintained its same great flavor. The light yellow color and mild flavor will remind you of a classic Corona. Especially when paired with a squeeze of lemon or lime.
If you traditionally reach for Corona, consider giving Sol a try next time you want to enjoy a Mexican beer on a hot summer day. While you can find Sol in the United States, this is a classic choice to enjoy while traveling through Mexico.
Indio
If you are traveling through Mexico, then you definitely want to give Indio beer a try. This is one of Mexico's oldest brands of beer.
However, it is still primarily only sold in Mexico. Therefore, while some cities around the United States sell Indio it is not as easy to find as other brands.
This Vienna-style lager leans to the darker side of beers. The two ingredients that make up this distinct beer are notes of golden malt notes and toasted caramel. The result is a balanced beer with a bit of sweetness and bitterness.
While Sol is the perfect choice to drink in Mexico after a post-surf session in Baja, Indio is better suited for those cooler days and evenings. At only 4.1% ABV you can easily enjoy a couple with your meal or while talking with new travel friends.
Carta Blanca
Another beer that originated in Mexico but is now owned by Heineken International is Carta Blanca. Carta Blanca originated a bit earlier than Sol, originally brewed in 1890.
While it is owned by Heineken International it is still brewed in Mexico. Moreover, like Indio, this brand is more commonly sold in Mexico. It is currently one of the cheapest and easiest beers to find in Mexico.
While it is more popular in Mexico, this brand is also available in the United States. A pilsner-style beer with a golden color and nice balanced flavor, this is a good choice for those who want an inexpensive beer to pair with your favorite Mexican food.
Bohemia
Although it is named after the region in the Czech Republic that inspired the types of beer brewed, Bohemia has long been considered one of Mexico's premium beer brands. For over a hundred years, this brand has been brewed to bring people together to share experiences.
Aiming to provide the perfect beverage to support each person's experience, Bohemia has added to its product list to provide a perfect beer for everyone (and every occasion).
The Bohemia Pilsner has a light golden color with soft herbal notes paired with a hoppy bitter taste. Bohemia Obscura has notes of nuts and coffee with a unique flavor that is both rich and light. The Bohemia Weizen is a light Belgian-style beer that is considered a perfect choice for a cold beer on a hot day.
In addition to the varying flavors of this brand's three beers, each beer varies in alcohol content as well.
Bohemia Pilsner: 4.9% ABV
Bohemia Obscura: 4.9%
Bohemia Weizen: 5.7%
If you want to enjoy what many in Mexico consider the best beer around, reach for Bohemia the next time you are at the liquor store.
Tecate
Compared to many other Mexican brands, Tecate is quite young. Coming onto the scene in 1944. However, while it isn't one of the oldest beer brands it is still just as popular.
One of the things that makes this brand so popular is its innovation. While most Mexican beers have traditionally been sold in glass bottles, Tecate changed the game in 1964 with the first easy open can. This eliminated the need for a can or bottle opener and made enjoying your beer that much easier.
In addition to innovation, Tecate is recognized for its rich roots in Mexico. The beer continues to be brewed in the same town it was named after – Tecate. Like other popular Mexican beers though, while it maintains roots in Mexico it also honors the love Americans have for it.
Only three years after launching its first beer, Tecate began exporting to the United States in 1947. At the same time, it began exporting to Asia. Today, Tecate is exported around the world.
With a nice blend of yeast and malts, this beer has a beloved flavor around the world. Moreover, the lower alcohol content makes it an easy beverage to drink at a social gathering or with dinner.
For those who prefer a low-calorie beer, Tecate offers two great choices: Tecate Light and Tecate Alta.
Like Corona, Tecate is easy to find anywhere from a gas station to a liquor store.
Noche Buena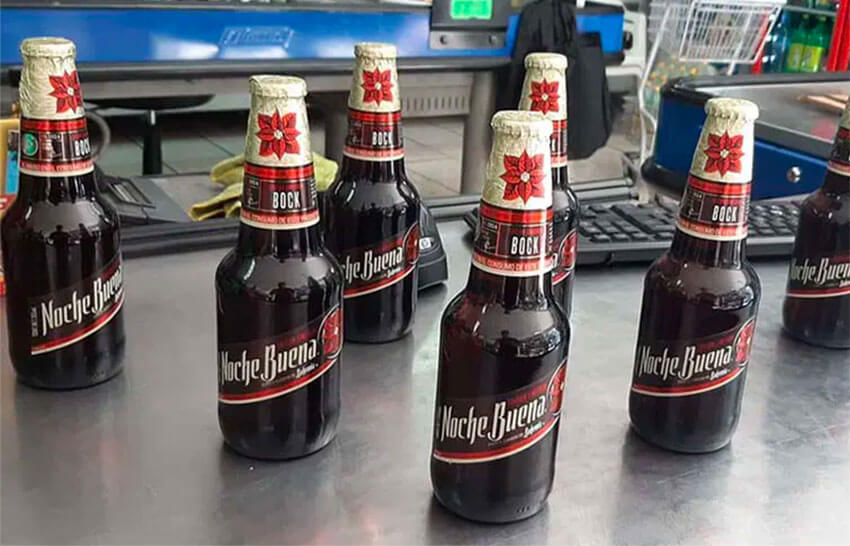 Noche Buena is one of the heaviest beers made in Mexico. This German Bock-style beer has a rich flavor with a light bitterness that is made from malt and sweet caramel.
A beer that is best enjoyed in colder weather, Noche Buena is only made around the winter holidays. Therefore, if you want to enjoy this unique Mexican beer you need to keep an eye out at your liquor store starting in November or December.
With a higher alcohol content of 5.9%, this seasonal brew is perfect to enjoy at holiday parties or family gatherings.
Insurgente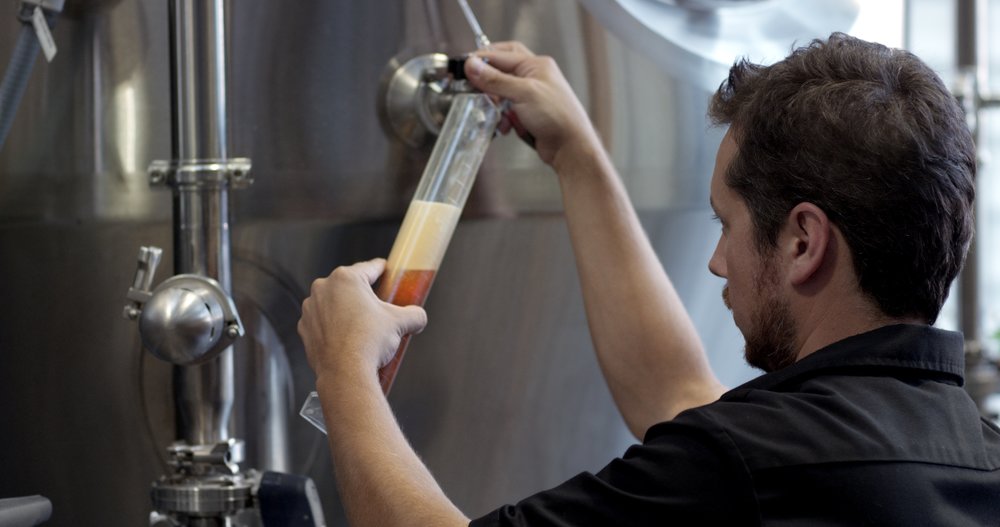 Seattle, Portland, and Colorado are not the only places focused on brewing craft beer. Craft beer is the new route for many modern Mexican beer makers. One of these new Mexican beer brands is Insurgente, located in Tijuana.
While traditional Mexican beers are based on European-style beers, Insurgente leans into more American-style beers, like with their popular La Lupulosa beer which resembles a bold-flavored American IPA.
In addition to La Lupulosa, this craft brewery creates other bold-flavored beers that are making a new name for Mexican beers. While not available in all areas, check out bottle shops or liquor stores that specialize in craft beers to try out this new Mexican craft beer.
Border Psycho
Also located in Tijuana, is Border Psycho Brewery. This is another popular craft beer brewery in Mexico.
The brand is known for its Brutal Imperial Stout which lends an intense flavor with hops, malt, and hints of chocolate and vanilla. With 10.3% ABV, the flavor isn't the only intense thing about this brew. However, despite the high alcohol content, the earthy sweet flavor of this craft beer is enjoyable to sip.
Brutal Imperial Stout is not the only popular beer from this Mexican brewery. The brewery is gaining more popularity every day and getting more requests for exports to stores in the states.
To try this popular Mexican beer brand, keep an eye out for the Border Psycho cans at your local liquor store or craft brewery. If you want to try this brand while in Mexico, visit the brewery in Tijuana to enjoy a beer while taking a tour of their tasting room.
Cerveza Fauna
One of the first to follow the craft beer trend in Mexico is Cerveza Fauna. Jumping on the craft beer train in 2010, brothers Luis and Alejandro Larios began brewing beer at home. Two years later, Cerveza Fauna was formed. Five years after that, they opened their first tasting room.
One of the most popular beers from this family-owned brewery is The Dark Lycan. This robust dark beer has flavors of malt, berries, and a hint of licorice. With earthy tones and a creamy texture, it is what the brewery is most known for.
While you may not be able to find The Dark Lycan (or other Cerveza Fauna beers) everywhere in the United States, there are several Cerveza Fauna tasting rooms throughout Mexico. Perfect to add to your itinerary next time you head south of the border.
Kino
Quiroga
Plaza Londres
Mexicali
Ensenada
Conclusion
The tradition of brewing beer that began over a hundred years ago in Mexico continues to grow. From beers inspired by European immigrants to American-inspired craft brews today, Mexico has a beer for everyone and every occasion.
Keep this list of popular Mexican beer brands on hand to help guide you on your tasting journey, whether you decide to explore a new brand with a similar flavor to your current favorite Mexican beer or try something completely new.
21 Craft Beer Statistics 2022 (Try Not to Get Tipsy)
266 Beer Slogans and Taglines that Get the Party Started
413 Catchy Beer Blog Name Ideas