Urban Outfitters is a lifestyle brand giant in the world of hipster fashion. The popular store carries edgy, on-trend clothing, funky home goods, and a wide selection of brands that keep fans coming back for more.
But variety is the spice of life. We can't buy all our clothes from just one store, right? So if you're a fan of Urban Outfitters but want more options to add variety to your wardrobe, these other stores and brands are definitely worth checking out.
From cool, urban streetwear to classic, refined basics, these 33 stores are like Urban Outfitters and have what you're looking for to spice up your wardrobe this season.
ASOS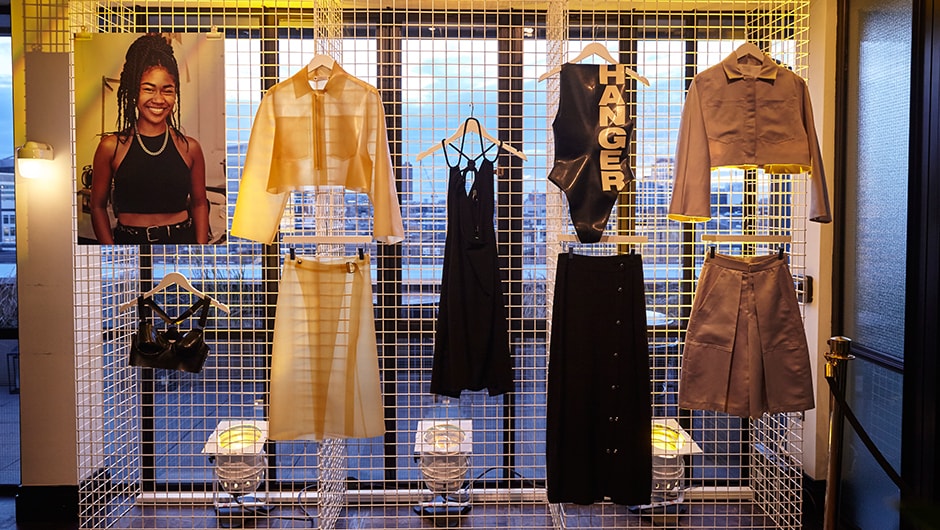 If you want to take your love for Urban Outfitters fashion to the next level, go with ASOS. The UK-based online retailer carries over 850 brands that capture the same 20-something vibe of Urban. If anything, ASOS offers way more fits and styles than Urban Outfitters but delivers a similar vibe.
ASOS sells clothing for men and women very similar to Urban Outfitters, but it won't cost you an arm and a leg. The brand carries everything from streetwear and athletic wear to party dresses and accessories. You can find everything from sequined checkered pants to quilted bomber jackets.
For now, ASOS only sells online. However, it successfully collaborated with Nordstrom in 2022 to create its first physical shopping experience. ASOS also recently announced plans to open brick-and-mortar stores with older clothing that didn't sell out online. Watch out, URBN!
Tiger Mist
Tiger Mist is an Australian fashion label founded in 2007. It is gaining popularity worldwide, and the brand's on-trend, youthful styles are often compared to Urban Outfitters. Tiger Mist has a vast selection of colorful, sexy designs perfect for millennial and Gen Z shoppers.
Like Urban Outfitters, Tiger Mist has everything you need to craft a trendsetting, year-round wardrobe. Most notably, Tiger Mist has a "Festival" section in its online store that features all the 90s-inspired gear you could possibly need to hit up the music festival circuit this summer.
Tiger Mist is also like Urban Outfitters regarding pricing and overall appeal. Most items range between $50 to $150 and often sell out fast. If you browse Tiger Mist's online store, you'll find plenty of outerwear, dresses, and more that capture the essence of Urban Outfitters' more sensual designs.
Rumored
Rumored is the New York-based retailer for your inner Cool Girl. The online store carries similar designs to Urban Outfitters but focuses more on basics and neutrals. As a result, you can get everything you need to build the foundation of a hip, unique wardrobe.
Rumored's New York and LA design teams release trend-focused pieces that look to the past to create for the future. There's a seemingly unlimited selection of Y2K babydoll dresses, grunge-inspired tops, and Dickies-esque wide-leg pants. In addition, there are more mature pieces like the Old Hollywood Blazer if you want to add an air of refinement to your outfit.
Founded in 2019, Rumored is pretty new to the online retail game. However, it's quickly gaining fans and followers, so keep this store on your radar. Its clothing is reasonably priced, too, with mid-range price points between $50 and $175.
Storets
Storets is an online retailer perfect for the girlies who want to "blend in but stand out." Its designs focus on Instagrammable pieces and outfits that will turn heads. With Storets, you can get the early 2000s-inspired feel with some touches of French chic.
Storets is a great go-to for fashion-forward outerwear and knits. Its top sellers include faux shearling jackets, chunky sweater dresses, and houndstooth coats in bright pastel colors. In addition, Storets offers stand-out pieces like neon fuzzy sweaters, animal-print matching sets, and bold puffer jackets.
The brand's recent collection of matching sets is also perfect for fans of Urban Outfitters. Preppy argyle skirts and sweaters from Storets perfectly complement Urban's teeny henleys and lettuce hem shirts. So if you're more into the Clueless aesthetic than edgy grungecore, Storets is for you.
Lisa Says Gah
If you're looking for vintage-inspired looks with sustainability in mind, look no further than Lisa Says Gah. Shoppers can find unique clothing that looks great and is sustainably sourced, with sizes up to 4XL in select styles.
Lisa Says Gah captures the adventurous, funky spirit of Urban Outfitters with its eclectic, unique designs. For example, its patchwork skirts, cami slip dresses, and matching jacquard skirt sets are a vintage lover's dream come true. The brand also makes one-of-a-kind pieces from recycled material, making it a sustainable option for the fashionably adventurous.
Since Lisa Says Gah offers a curated selection of unique designer garments, the store is at a higher price point than Urban. However, if you're looking to treat yourself to a specialty piece with the same flair, Lisa Says Gah is a perfect place to shop.
Mango

Mango has all the variety of Urban Outfitters with more of a refined edge. The Spanish online store has men's and womenswear that focuses on neutral, timeless pieces that look good regardless of the season.
Mango carries plenty of vintage-inspired knits in classic cuts and silhouettes. Much like Urban Outfitters, its pieces are for younger shoppers. However, most of Mango's designs aren't meant to be short-lived. For example, beige, brown, and black are classic color palettes used in Mango's versatile knits, oversized jackets, and streetwear sweatshirts.
In addition to its clean, minimalist adult lines, Mango carries a teen line full of comfy, casual looks. For example, its recent drop features collegiate-inspired streetwear like fleece pullovers and lettuce hem shirts. Overall, Mango is an excellent alternative to Urban if you're looking for on-trend pieces with more subtlety.
Free People
You may be surprised to find Free People on this list. The brand is known for its chic boho designs, not cutting-edge Y2K looks! However, Urban Outfitters, Inc owns Free People! Because the same company owns it, Free People is perfect for fans of Urban's more feminine designs.
Free People is like Urban Outfitters' refined big sister. Its designs dip into current trends but adapt them in a timeless, classic way. For example, its wide-leg jeans and shorts collection looks stylish paired with an Urban crop top or a Free People sweetheart tube top.
Free People's designs are typically at a higher price point than Urban Outfitters, but the quality of its clothing makes it worth the price. It's a perfect brand for the older Urban Outfitters shopper who might want something more mature and timeless.
Boohoo
Boohoo is a UK-based online retailer offering trend-driven pieces at wallet-friendly prices. So if you're looking for the sleek aesthetics of Urban Outfitters but don't want to spend your whole paycheck in one go, Boohoo is the way to go.
Boohoo's designs lean into the Y2K-inspired trends that are hot now but with a sleeker streetwear edge. The brand offers plenty of skin-bearing dresses, luxe satin fabrics, and updated takes on classic wardrobe staples. The online store also has a vast selection of fashionable streetwear, athletic wear, and formal pieces.
Boohoo stands out from Urban Outfitters because it offers a broader selection of products for different kinds of shoppers. For example, Boohoo has plenty of stylish, comfy maternity pieces for pregnant shoppers who want to stay on-trend. In addition, Boohoo constantly offers steep sales on its old season pieces, so you're more likely to find a good deal.
H&M
H&M is one of the most well-known fast-fashion brands out there, so it's no wonder many people compare it to Urban Outfitters. Although Urban's looks are more niche and colorful, H&M stands on its own as an affordable place to freshen up a wardrobe with mainstream trends.
The Swedish brand offers everything from relaxed men's hoodies to baby onesies to everything in between. From monochromatic sweatsuits to bodycon dresses with surprising cutouts, you can find something in H&M's inventory that will match your style. For example, H&M's dresses are comparable to Urban's offerings, ranging from office-ready midi dresses to off-the-shoulder minis.
Overall, H&M is a more affordable alternative to Urban Outfitters. You can get similar designs and styles at a lower price, but keep in mind that H&M pieces might not be at the same level of quality and won't last as long. You get what you pay for!
Missguided
Missguided, founded by Nitin Passi in 2009, is one of the UK's biggest fast-fashion retailers. The brand offers a vast selection of mid-range womenswear comparable to Urban Outfitters.
At Missguided, you can get truly unique pieces that follow the latest trends. For example, its satin green corset jumpsuit and oversized fuzzy teddy jacket are winter must-haves for any fashionista. In addition, there are plenty of Y2K prep looks in the same vein as Urban's collections, such as its polo neck mini dresses.
Missguided is similar in price to Urban Outfitters, but there's more selection. Also, the brand always has some kind of sale so that you can snag some hot looks for a good deal. It's a worthwhile brand to look into if you want to grow your wardrobe!
& Other Stories
If you want to elevate your wardrobe with high-quality pieces, & Other Stories is your new best friend. The brand, owned by the H&M Group, offers an eclectic mix of designs from Los Angeles, Stockholm, and Paris. As a result, its online and brick-and-mortar stores are full of modern but timeless pieces.
& Other Stories stands out in the denim department. The label offers a huge range of cuts, styles, and washes that are well-made and have garnered a cult following among fashionistas. They are a bit pricier than Urban's jean collection, but & Other Stories uses recycled and organic cotton for its sustainably sourced denim.
In addition, & Other Stories has mid-range options like cozy knits, embellished skirts, and monochromatic basics. If you combine some of & Other Stories' timeless pieces with Urban Outfitters' hot-off-the-runway cuts, your wardrobe will be unstoppable.
ModCloth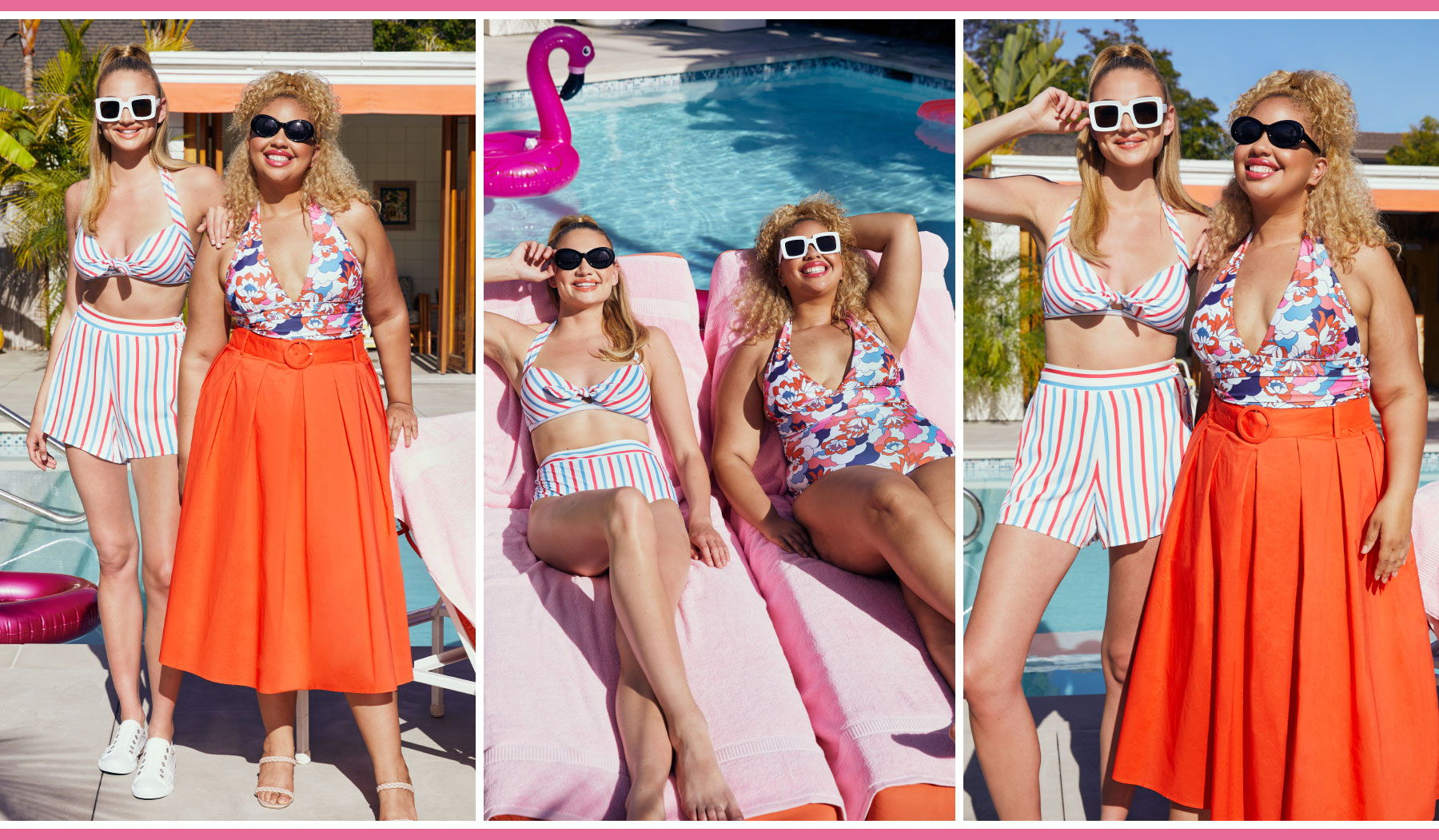 If you love the vintage feel of Urban Outfitters, ModCloth is the place for you. ModCloth offers adorably twee dresses, tops, and more that harken back to a simpler time but with a modern sensibility.
ModCloth is best known for its unique, fun dress designs. You can find similar Y2K-inspired dresses similar to Urban, but there's so much more! For example, you can rock the Wednesday Addams look with a black velvet romper or work an edgier look with an all-leather a-line fetish dress.
ModCloth stands out in the online retail space because it makes a genuine effort to be size inclusive. Models of all sizes grace the website's product page, and a section is dedicated solely to plus-size designs. With ModCloth, you don't have to choose between comfortable clothes that fit and the latest trends.
Lulus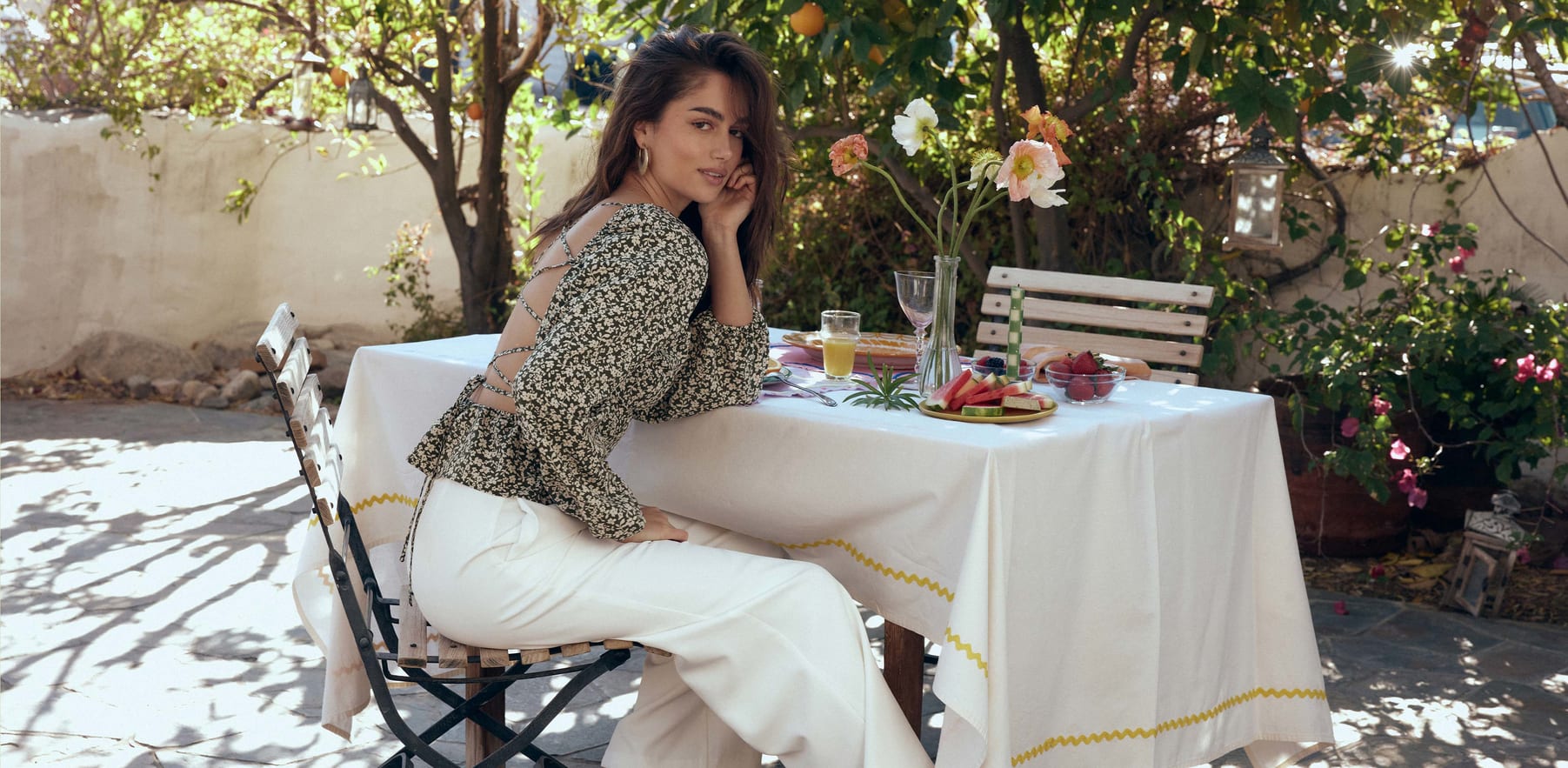 Lulus, founded by a mother-daughter team in Chico, California, is an online clothing brand that's gone viral more than once. Its Instagram-worthy outfits are similar in style to Urban Outfitters because they are upscale but accessible, timeless but trendy.
Lulus has plenty of cute skirts and dresses that give a slightly vintage vibe. Its designs are all feminine and delicate, with florals, lace, and expert draping inherent in most of its pieces. For example, its 90s-inspired ribbed knit tops play into the vintage trend but stand out with form-fitting silhouettes and tortoiseshell buttons.
In addition to chic everyday pieces, Lulus offers a line of wedding gowns and formalwear. Its formalwear options make Lulus more upscale than Urban Outfitters but still very affordable. For example, you can get an evening or wedding gown for as little as $45!
Cider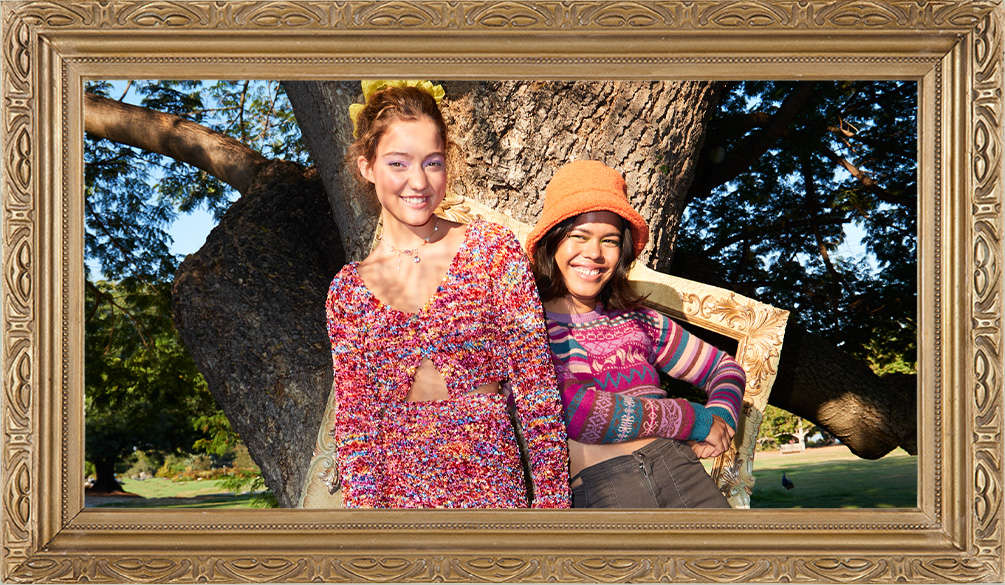 Launched in 2020, Cider makes extremely trendy, affordable womenswear catering to all styles. Cider is like Urban Outfitters because the company develops its new pieces based on current trends on social media, so its collections are always in style. So no matter what style you're feeling, Cider has it.
Currently, Cider is leaning into the Y2K and balletcore fashion trends. Similar to Urban's recent collection, Cider has neutral bodysuits, corset tops, and butterfly sleeves galore. In addition, the online store has some unique offerings, like its French porcelain print leotard and Psychedelic Swirl knit sweats.
Cider's mission is to make "everyday statement pieces" that are stylish and comfortable. The brand operates on a "smart fashion" model that is supposed to prevent overproduction by utilizing real-time customer data. In addition, the brand offers sizes XS to 4XL.
Frank and Oak
Canadian brand Frank and Oak is perfect for Urban Outfitters lovers who want more sustainable fashion choices. The retailer is a certified B-Corp that serves trendy yet timeless looks for millennials and zoomers alike.
Frank and Oak has all the streamlined basics your heart desires, such as wool turtlenecks, ribbed henley tees, and high-rise leggings. Some pieces add a bit of pizzazz, such as its delicate knit cardis and houndstooth overshirt button-up.
The price of Frank and Oak pieces aren't much different from Urban Outfitters. On top of that, the brand only uses natural and recycled fabrics. Considering that the brand is sustainably and ethically made, it's a no-brainer to try Frank and Oak out!
Revolve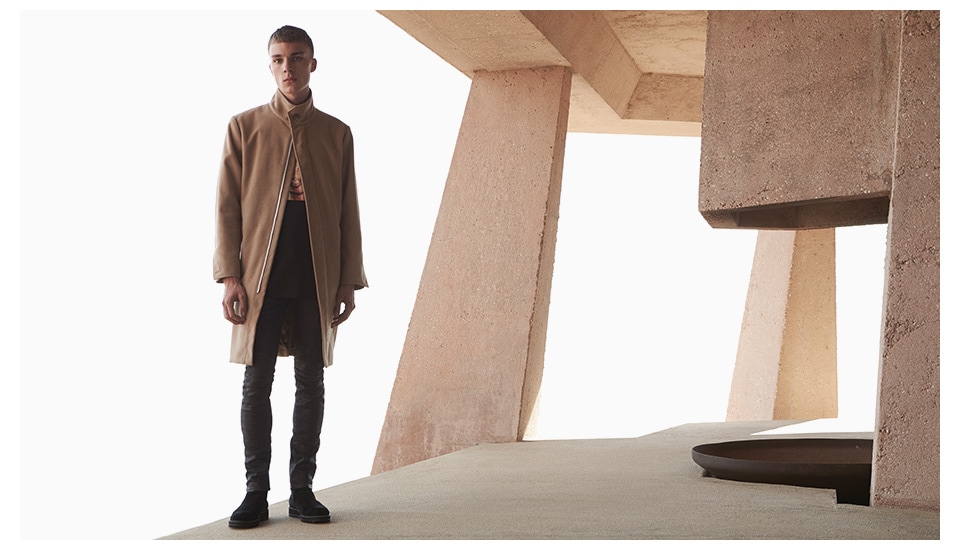 Revolve is an online store that offers an endless collection of different brands and styles. From Aesop cosmetics to luxury brands like Prada, Revolve is a platform that allows Urban Outfitters shoppers to add some luxury to their lives.
The influencer-favorite store offers clothing from dozens of brands, some of them the same or very similar to what Urban carries. In fact, there are usually pieces from Urban's sister brands, Free People and Anthropologie, available! Revolve offers more high-range items, but there are plenty of affordable options if you hunt hard enough.
Revolve's website organizes its bottomless inventory into stylized edits for easy shopping. For example, you can shop the "Modern Minimalism" or "Nod to the 90s" shops to get your fill of plaid matching sets, denim skirts, and metallic tops.
Shopbop
Shopbop is an online store carrying various designers and brands ranging from affordable to high-end. So if you want the breezy coolness of Urban Outfitters with a boost of luxury, try out Shopbop.
On Shopbop, you can find designers that pioneered the vintage chic look that Urban emulates. In addition, hard-hitter brands such as Acne Studios, Anine Bing, and STAUD are mainstays on its online store, making it easy to find the 90s look on a designer budget.
For the ultimate convenience, Shopbop fans can now shop its styles directly on Amazon. Amazon has owned the brand since 2006, but it finally integrated Shopbop with its site to reach more shoppers. Lucky us!
Aritzia
If you love Urban Outfitters, you've probably heard of Aritzia. The Canadian retailer is one of North America's most popular womenswear stores. Like Urban, Aritzia offers stylish, contemporary fashion at affordable prices, making it an excellent option for shoppers looking to stay on trend without breaking the bank.
Aritzia features a wide range of products, from casual wear to more formal attire and everything in between. The label offers the same trend-focused type of styles for young women but with a more luxe feel. For example, its wildly popular Super Puff Bomber comes in various cuts, each looking designer-worthy.
One area where Aritzia stands out is its sustainability efforts, which Urban Outfitters does not prioritize as much. Aritzia takes steps towards reducing its environmental impact with sustainable materials like organic cotton and Tencel, which minimize water waste during production. For example, its Fall/Winter '22 collection increased its use of sustainable fabrics by 40% compared to the year before.
VRG GRL
Are you looking to add more Y2K-inspired pieces to your wardrobe? Then, add VRG GRL to your shopping rotation. Like Urban Outfitters, VRG GRL features mid-range womenswear that will automatically make you a Cool Girl the moment you get dressed.
The Australian online retailer is currently leaning into the lace and satin aesthetic that has recently come back into style. As a result, you'll find plenty of feminine, flirty slip dresses, tanks, and crop tops with bright colors and bold lace edging. Don't forget to top off your look with some comfy overalls or a Levi's denim jacket.
In addition to supporting individuality and confidence, VRG GIRL gives back to others. It is a great online store to try out if you want your shopping to have a positive impact. The company donates to several non-profits, including Sunrise Cambodia and the Australian Red Cross.
Pull & Bear
Pull & Bear is basically ZARA's cooler younger sister. Like ZARA, Pull & Bear is owned by Inditex, but it produces fashion targeted at teens and other Zoomers. Its styles and designs are more budget-friendly versions of Urban Outfitters' items.
However, the company's affordable price point doesn't sacrifice quality. Its popular bodycon mock necks, cropped cardigans, and knit halter tops use high-quality material that won't fall apart after one wash. In addition, Pull & Bear is almost always hosting some kind of sale so that you can get more bang for your buck.
Pull & Bear offers a wide selection of styles, so you're bound to find something you like. In addition to its neutral, comfy basics, the online store also offers more trendy pieces. For example, its ribbed metallic sweater and mesh party pants are the ultimate homage to Y2K fashion.
WRAY
Wray Serna started her self-named clothing brand in 2015 to celebrate her love of art and fashion. WRAY's collections are a perfect balance of minimalist design and funky aesthetics, making it an ideal match to many of Urban Outfitters' offerings.
WRAY has a ton to offer to millennial shoppers. Its recent Holiday 2022 line features pastel checkered lounge sets, ruched mesh tops, and other vintage-inspired fits. In addition, each WRAY collection features unique prints, such as its psychedelic black-and-white swirl pattern.
WRAY outshines Urban when it comes to inclusivity. It offers sizes XXS to 6X and is still independently run by its founder. Shopping with WRAY is the perfect opportunity to support small businesses and update your closet. WRAY has one brick-and-mortar store in the Lower East Side of New York, but you can shop its whole inventory online.
UNIF
Urban Outfitters is currently leaning into 2000s grunge and balletcore fashion trends. But, if you can't get enough, look no further than UNIF.
UNIF creates pieces that look straight out of a teenage girl's closet from 2005. There's an eclectic collection of vintage-inspired graphic tees, tie-dye tanks, and subtly ruffled dresses. Each UNIF piece works well on its own, but it can easily mix and match with items from Urban to create a cohesive look.
UNIF is unique because the Los Angeles-based retailer doesn't mass-produce its clothing. As a result, it's a bit pricer than Urban, but you get a one-of-a-kind piece constructed to last a lifetime.
I Dream For You
I Dream For You, launched by Rob Tilbury and Tess Corvaia, captures the nostalgia of thrifting for vintage clothes with its warm, comfy designs. The Australian brand is perfect for Urban fans who want more 80s and 90s vintage vibes in their wardrobes.
I Dream For You's pieces are minimalist, seasonless, and refined without being too stuffy. Its men's and womenswear comes in light, muted colors that are easy to mix and match. For example, its ruffled and ruched babydoll dresses and silk skirts reference vintage style but stay modern and fresh.
Overall, I Dream For You creates clothing we wish was already vintage. Its sustainable fabrics and high-quality construction ensure its pieces will last for decades and never go out of style.
Daze Dayz
Daze Dayz is a South Korean brand that expertly combines popular boho and Y2K aesthetics into fresh, modern pieces. It draws inspiration from Australian beach fashion and resort wear in a way that appeals to younger shoppers.
Like Urban Outfitters, Daze Dayz features a wide selection of adorable, retro-inspired dresses that work for the beach, a night out, or a lazy summer day. Feminine florals and classic 90s silhouettes create easy-to-wear, comfortable garments that are fashion-forward.
Daze Dayz is perfect for girls who love the more feminine aesthetic of the 90s fashion resurgence. Its brightly colored matching sets and tweed skirts look straight out of a scene from 1995's Clueless! In addition, the Daze Dayz online shop has a full line of cute, retro swimwear.
Damson Madder
Damson Madder is quintessential granny-chic. If you love the knitwear and funky patterns at Urban Outfitters, Damson Madder is a dream come true. In fact, Urban even stocks a few select Damson Madder styles in its online store!
Damson Madder's influencer-approved looks include cozy oversized cardis, animal print dresses, and 70s-chic quilted outerwear and bags. In addition, the company produces hipster graphic tees and hoodies for men that easily match Urban's menswear styles.
The London-based brand ensures you don't have to choose between style and the environment. Its clothing and production process focuses on sustainable practices and natural or recycled fabrics. In addition, Damson Madder is taking steps to ensure a circular production design that minimizes its environmental impact.
Nasty Gal
Nasty Gal was originally an online vintage boutique, but it now sells new clothing and accessories under its own label. The Los Angeles-based online store creates edgy, vintage-inspired womenswear for all the grunge-loving fashionistas out there.
Urban Outfitters offers plenty of rocker-chic looks, but Nasty Gal goes one step further. Its collections of dresses, separates, and more infuse elements of grunge, rock, and Y2K into every fiber. For example, its ombré camouflage cargo pants, oversized crew neck sweaters, and lace-up tops are must-haves if you want something on-trend but edgy.
In addition to a comprehensive denim and lingerie collection, Nasty Gal has stand-out pieces that shoppers shouldn't miss. Items like a bright pink satin blazer with fringe or a sequin embroidered button-up shirt are truly unique and can't be found anywhere else.
Shein
Say what you will about Shein, but there's no denying that it's one of the most ubiquitous online retailers at the moment. You can get all the styles of Urban Outfitters for ridiculously low prices. Although Shein isn't as high quality as Urban Outfitters brands, it's a good option if you're on a budget.
Shein's product offers are seemingly endless. You can spend literal hours scrolling through their clothing for men, women, and children. On top of that, the brand offers pieces that fit every style and trend. For example, you can get a preppy v-neck sweater vest, pleather shorts, and a ruffled tube top all in one shopping trip.
If you love Urban's current Y2K and 90s fashion collection, you can find it at Shein. The online store also has a vast array of menswear, including graphic tees, coordinating sweats, and streetwear fleece.
Pretty Little Thing
Pretty Little Thing is another online retailer taking social media by storm. It's an excellent option for shoppers who love Urban's athleisure and activewear but want something sexier.
Pretty Little Thing is similar to Urban Outfitters' basics but is much more affordable. So if you're looking to build your closet with new basics like bodysuits, leggings, and contour shirts but don't want to take the plunge and spend over $50 at Urban, try Pretty Little Thing.
In addition, Pretty Little Thing offers trend-worthy streetwear, swimwear, and so much more. Its lower price points make it easy to try new trends, discover which ones you love, and then invest in a higher-quality piece at Urban Outfitters.
Monki
Like & Other Stories, Monki is part of the H&M Group. Monki creates womenswear to empower young women to express their unique style and celebrate global sisterhood. The brand is a size-inclusive, body-positive label that serves trend-focused pieces very similar to Urban Outfitters.
Monki is the branch of the H&M Group geared towards younger, trendsetting women. Therefore, its designs are much more modern and edgier than other stores that offer seasonless, timeless pieces. You can always hop onto Monki's online store to find out what's trending.
At Monki, you can fully embrace the latest Zoomer aesthetics, from twee overalls to Y2K cargo pants. Like its sister brand H&M, Monki offers quality pieces at affordable prices. As a result, you won't get designer labels, but you will get unique designs that speak for themselves.
Nordstrom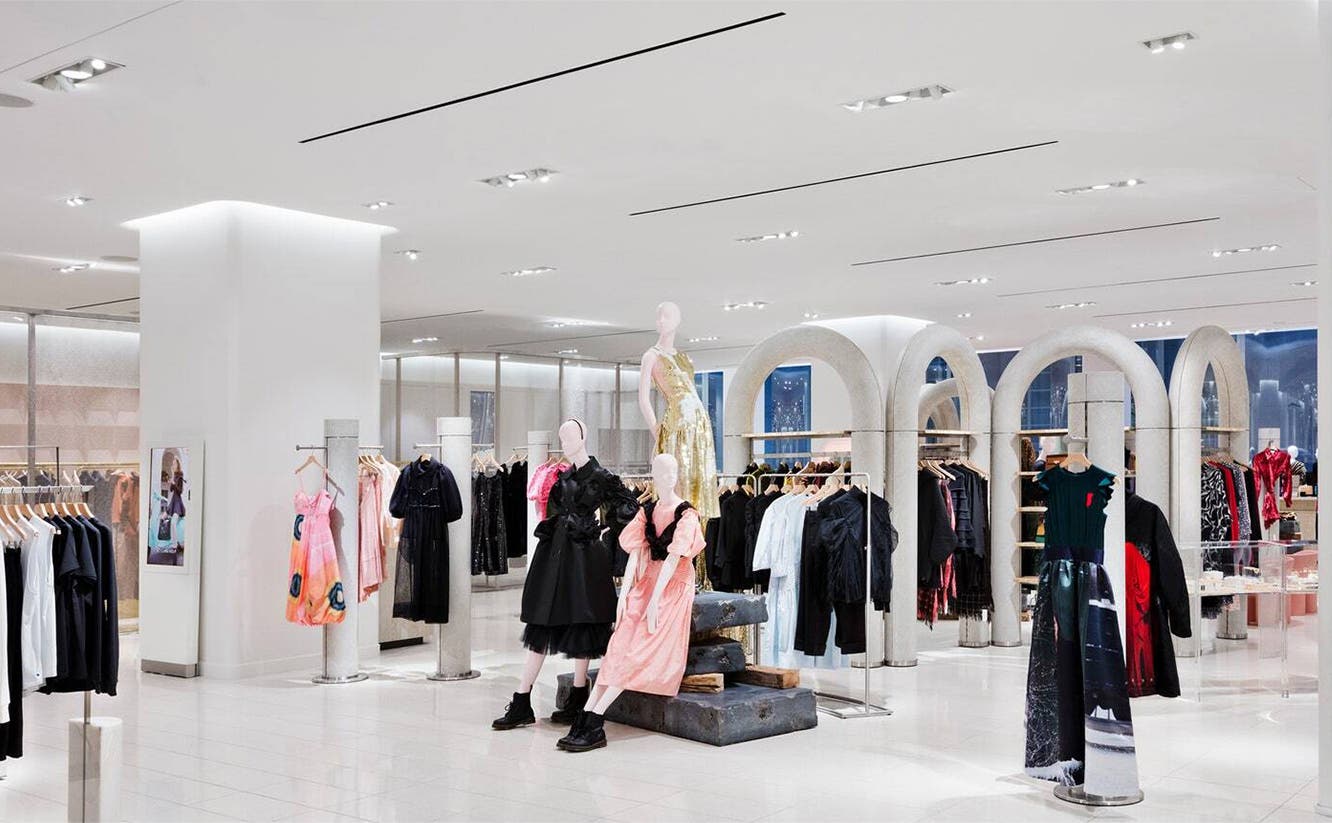 Many younger shoppers might think Nordstrom is different from Urban Outfitters, but trust us on this one. This luxury department store has existed since the beginning of the 20th century, so they know what they're doing.
Nordstrom carries a wide selection of the hottest brands, including ESSENTIALS, ASOS, and Urban Outfitters' own BDG brand. So you can get trendy vintage looks, classic wardrobe staples, and sleek athletic wear all in one shopping trip.
If you're looking for Nordstrom looks on a budget, the company offers clearance prices at its chain of Nordstrom Rack stores. Each store is a treasure trove of on-trend pieces and basics for men, women, and children at affordable prices.
Reformation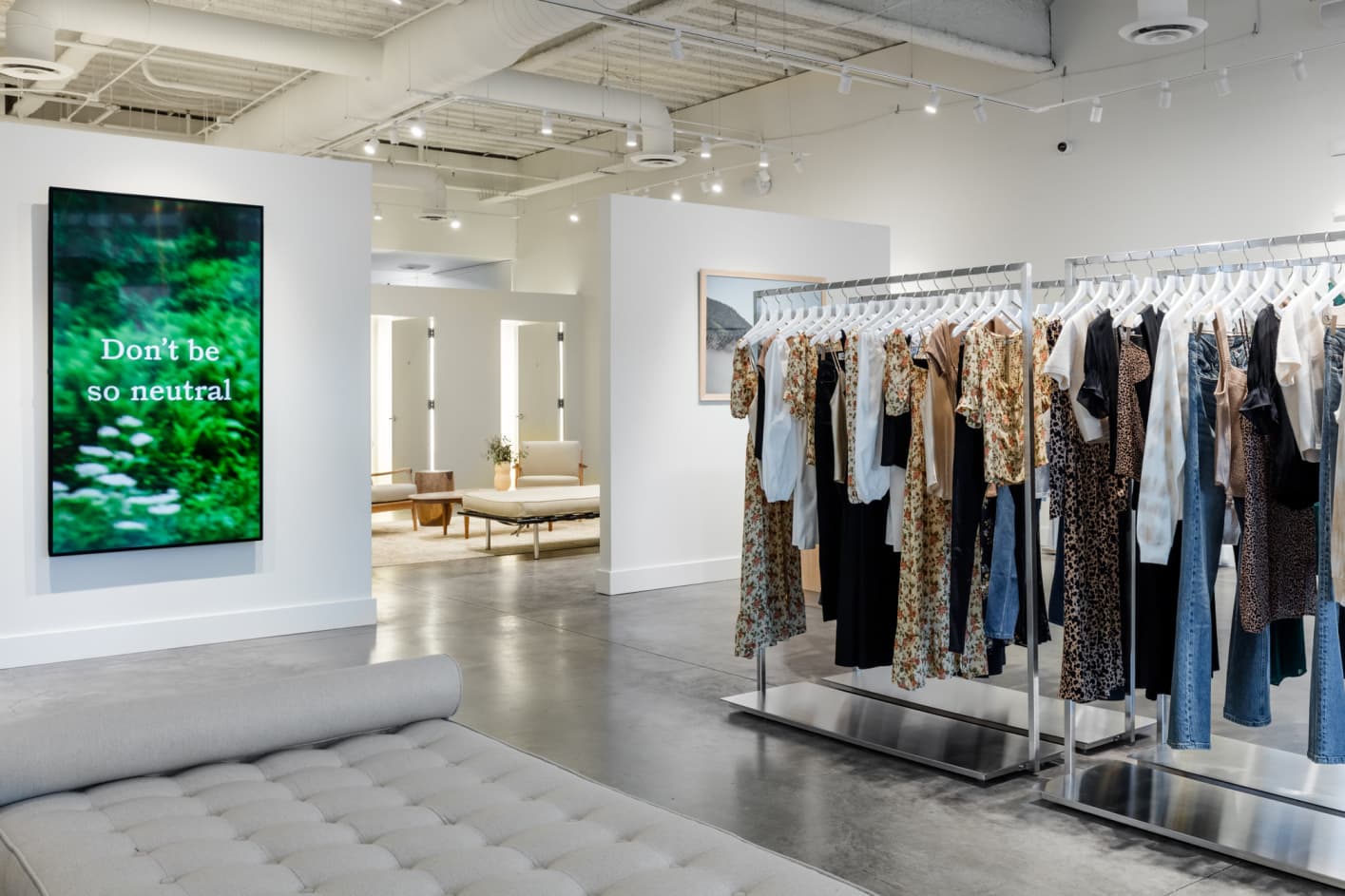 Los Angeles-based Reformation has a reputation for being minimalist, but it's very similar to Urban Outfitters when it comes to understated, refined designs. Reformation serves vintage-inspired, feminine looks built to last in your closet for years.
Its dresses and denim are very similar to Urban Outfitters. Reformation's denim is renowned for its craftsmanship and quality cuts. If you love Urban's BDG denim line, you will surely be a fan of Reformation's jeans.
Also, Reformation's high-quality, refined dresses are a perfect addition to any woman's wardrobe. The brand's dress designs perfectly marry classic chic and modern grunge and use sustainable, eco-conscious materials.
World Market
If we know anything about Urban Outfitters, they have the most fabulous home decor and accessories. From velvet bean bag chairs to funky pop art furniture, Urban has everything you didn't know you needed for your home. World Market offers home decor that is just as irresistible.
If you love the artistic, funky vibe of Urban's home decor but want something with a touch of boho, World Market is the store for you. Its physical stores and online shops offer geode bookends, golden wire baskets, and mid-century swivel chairs.
World Market's home goods vibe is a bit more earthy than Urban's, but it's just as trendy. So shop around World Market's selection if you want to ground some of your wilder Urban Outfitters pieces with accents of wood, gold, and wicker.
Target
Target's presence on this list may surprise you because it is a mainstream big-box store. However, the company has been killing it when following fashion and home decor trends. At Target, you can find similar clothes, furniture, and accessories to Urban Outfitters at much lower prices.
Target has several exclusive owned brands catering to all Urban Outfitters lovers. Find trendy, affordable women's outerwear and separates with Wild Fable and Future Collective, or get comfy menswear with Target's Original Use line.
In addition, Target has exclusive home goods brands that give Urban a run for its money. For example, Project 62 makes mid-century modern pieces that add a bit of class to any room. Also, its Opalhouse line has tons of eclectic, bold decor pieces, like throw pillows and rugs.