Givenchy is a Paris-based fashion house known for its luxury ready-to-wear, accessories, and perfumes.
Founded in the 1950s, Givenchy became the first brand to popularize mixing and matching women's separates. In 1952, Givenchy showcased the Bettina blouse, the white poplin shirts with ruffled sleeves and eyelet adornments that are still popular today. Since that moment, brands all over the world have tried to capture that same high-fashion feeling.
Here goes the list of brands like Givenchy in quality, style, and purpose.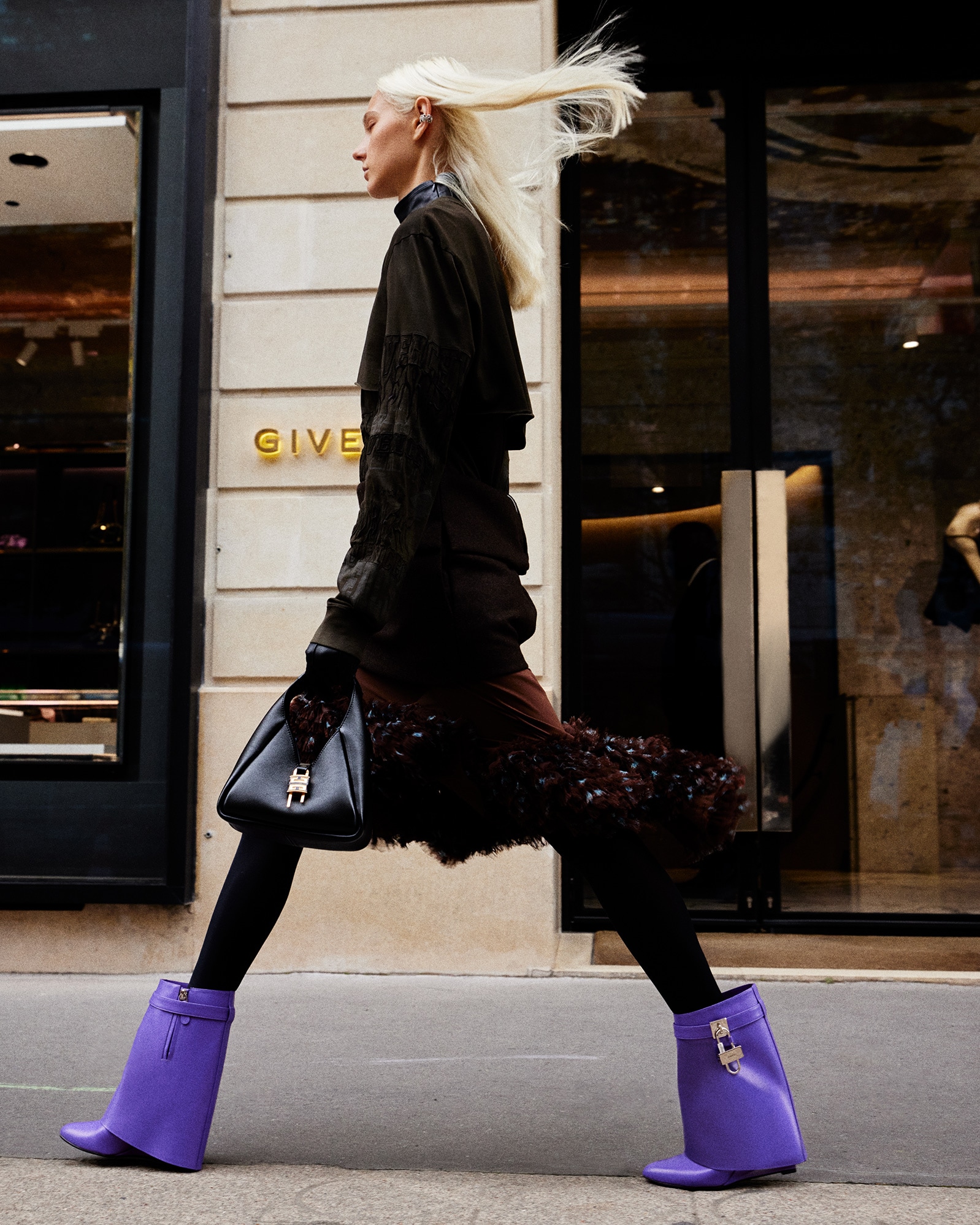 Louis Vuitton
Founded almost 100 years before Givenchy, Louis Vuitton is the most valuable fashion house in the world.
Featuring similarly classy French styles, Vuitton is known for their "LV" logo plastered over handbags, luggage, and clothing. Their high-end clothing brand showcases bright new patterns and playful pieces every season.
With top designers, the goal is to produce quality items. Louis Vuitton always advertised their products as hand-made and worth their price. Recently this was proven untrue, items are made in factories in France, Spain, and throughout the U.S. with the help of sewing machines. Still, one of the most sought-after brands.
Lanvin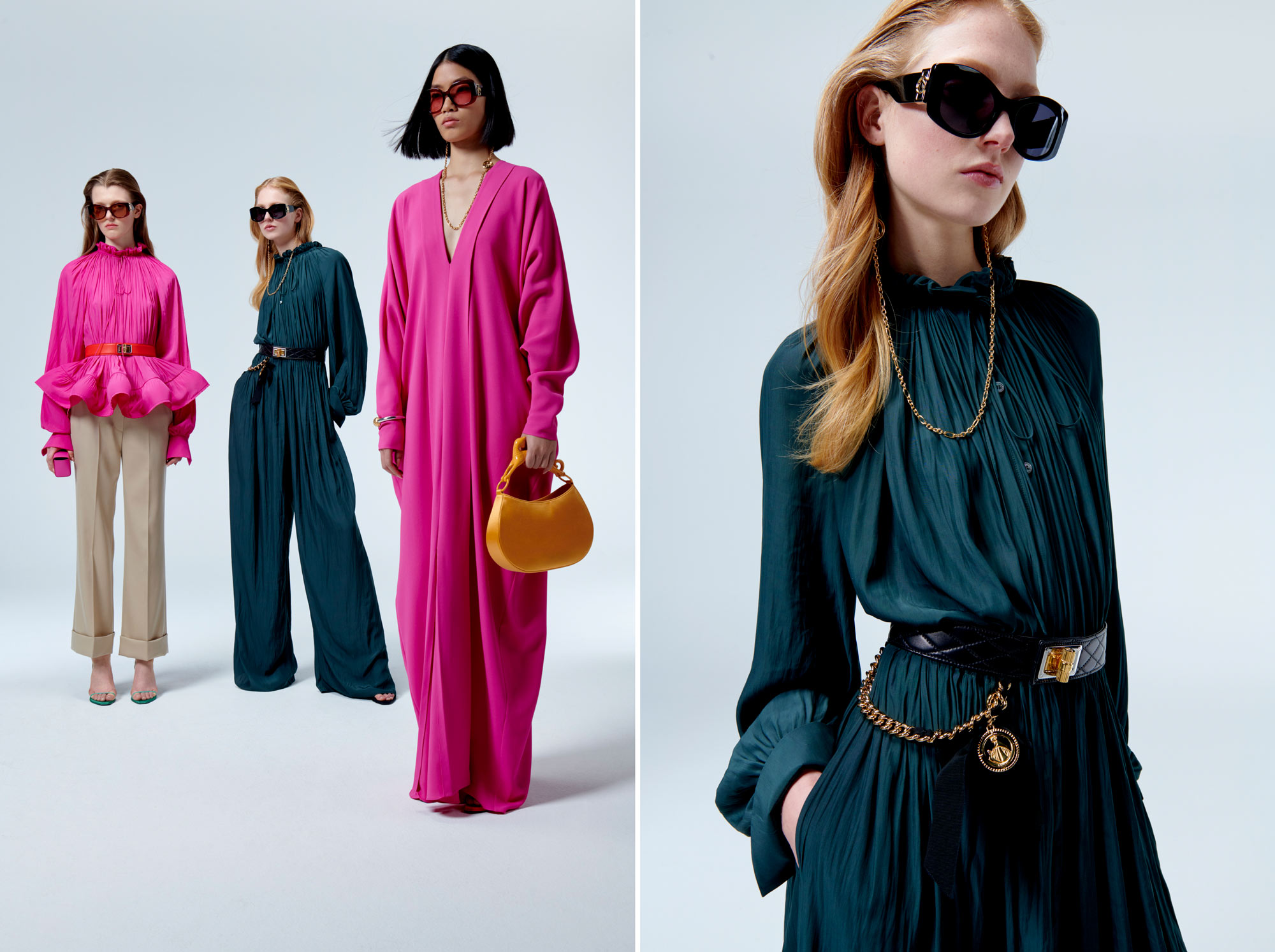 One of the few female-founded fashion houses in Paris, Lanvin's designs often include a signature blue color. They became known for flapper dresses and for creating loose, flowy fabrics that are in use today.
Turning formalwear into something more fun and freeing, Lanvin embodies the ideal French style. Contemporary Lanvin designs are both feminine and progressive. Their designers aren't afraid to play with neck and hemlines while making sure outfits are tailored to a perfect fit.
Balenciaga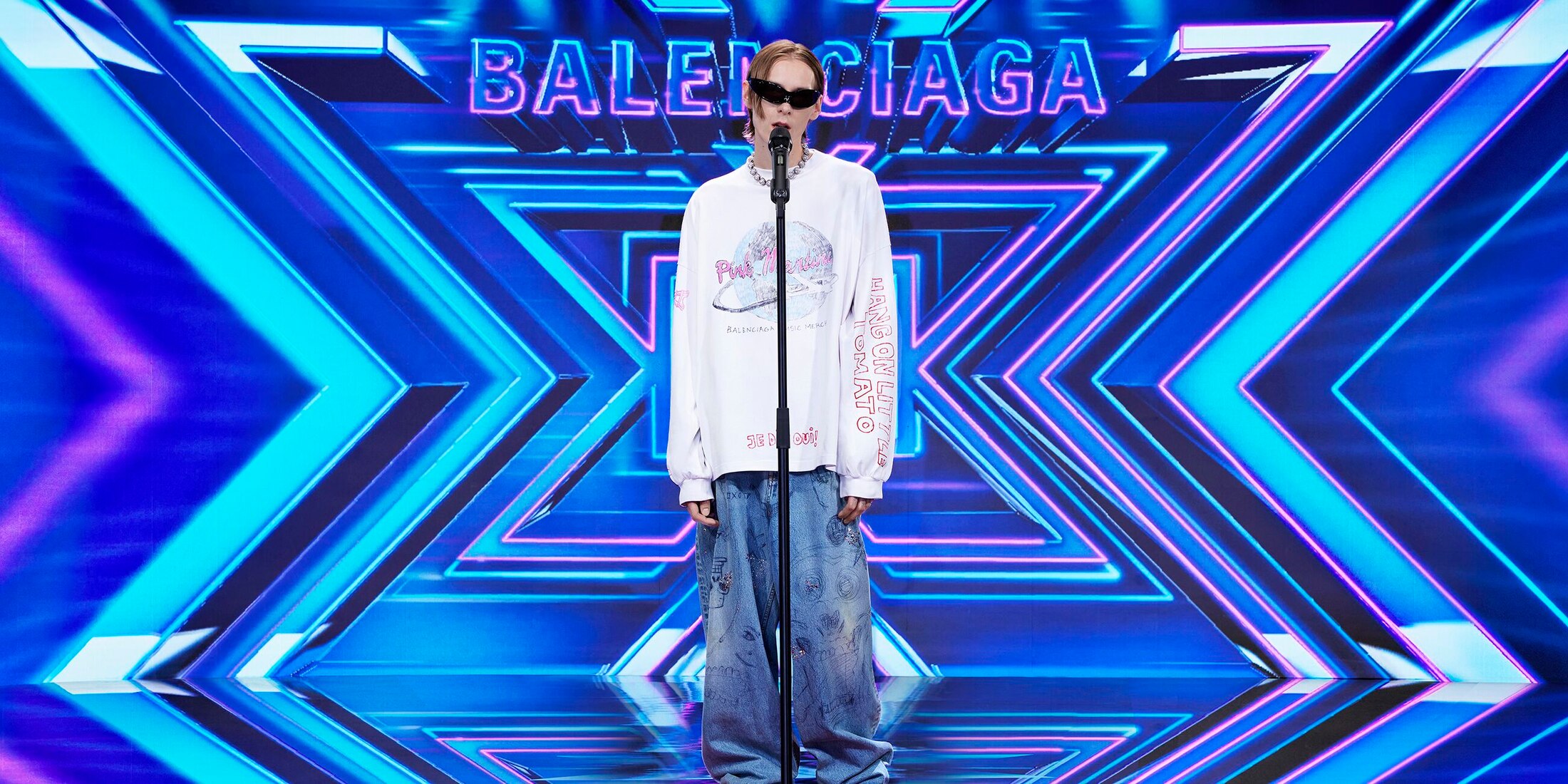 While Beyonce sings Givenchy's praises, Cardi B can't help but like those Balenciaga's. What Givenchy is to French fashion, Balenciaga does for Spain. With bright colors every season, Balenciaga showcases modern European styles.
Their current techniques include embellished suits for women and Speed Shock footwear that catches the attention of influencers and models. In the 1950s, Balenciaga created "ballroom hems" and "semi-fit" seams to transition from overly-feminine fashion to something more fun and androgynous.
Armani
Providing suits and dresses for iconic movie characters, Armani is on this list for their clean & classic couture. The beauty of Armani is in the simplicity of most pieces. Their highly wearable clothing focuses on quality fabrics, stitching, and fit.
Like Givenchy, Armani exemplifies European fashion with classic attire that never goes out of style.
Georgio Armani himself often states that he detests "fast fashion." Making sure clothing lasts is part of the design process. This is why Armani clothing can be worn repeatedly without going out of style.
Hermès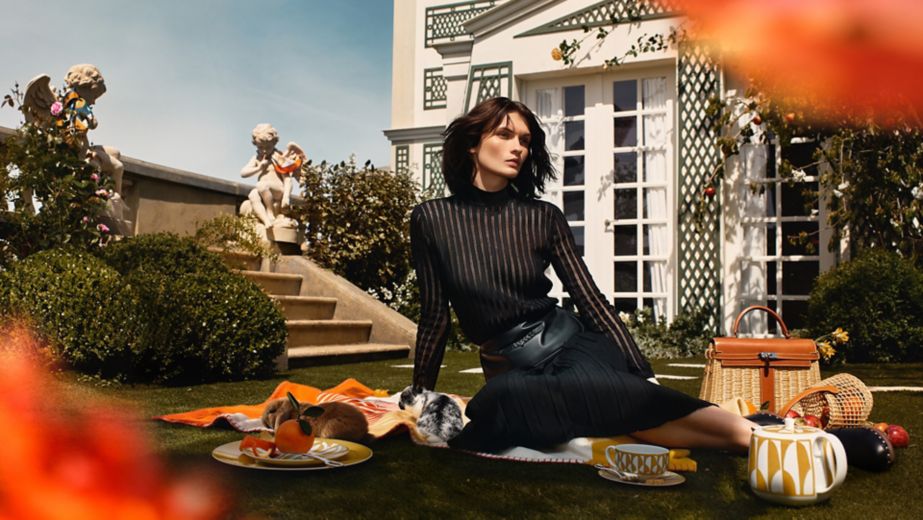 Classy, beautiful, and intricate, Hermès bags and scarves are synonymous with luxury.
Another French house of fashion, Hermès is best known for adding gold and leather to casual and equestrian wear. For over a century, Hermès has dressed royals and the upper classes.
Their Birkin bags are some of the most sought products for the rich and famous to this day. Hermès is often used in pop culture to represent the cream of the fashion crop (fun fact: in "The Devil Wears Prada" novel, Miranda Priestly dons a signature Hermès scarf in every scene).
Dior
The Dior brand is associated with prestige, sophistication, and revolutionizing women's wear in the last century. As WWII changed fashion from purely for-fun to practical uses, Dior capitalized on creating the modern look. Beautiful suits for women and men as well as high-fashion pieces, the focus is on intricate hems and beading.
Dior has an in-house atelier. All of their products are manufactured in France by such professionals. The attention to detail and continued insistence on quality sets them apart from other fashion houses.
Yves Saint Laurent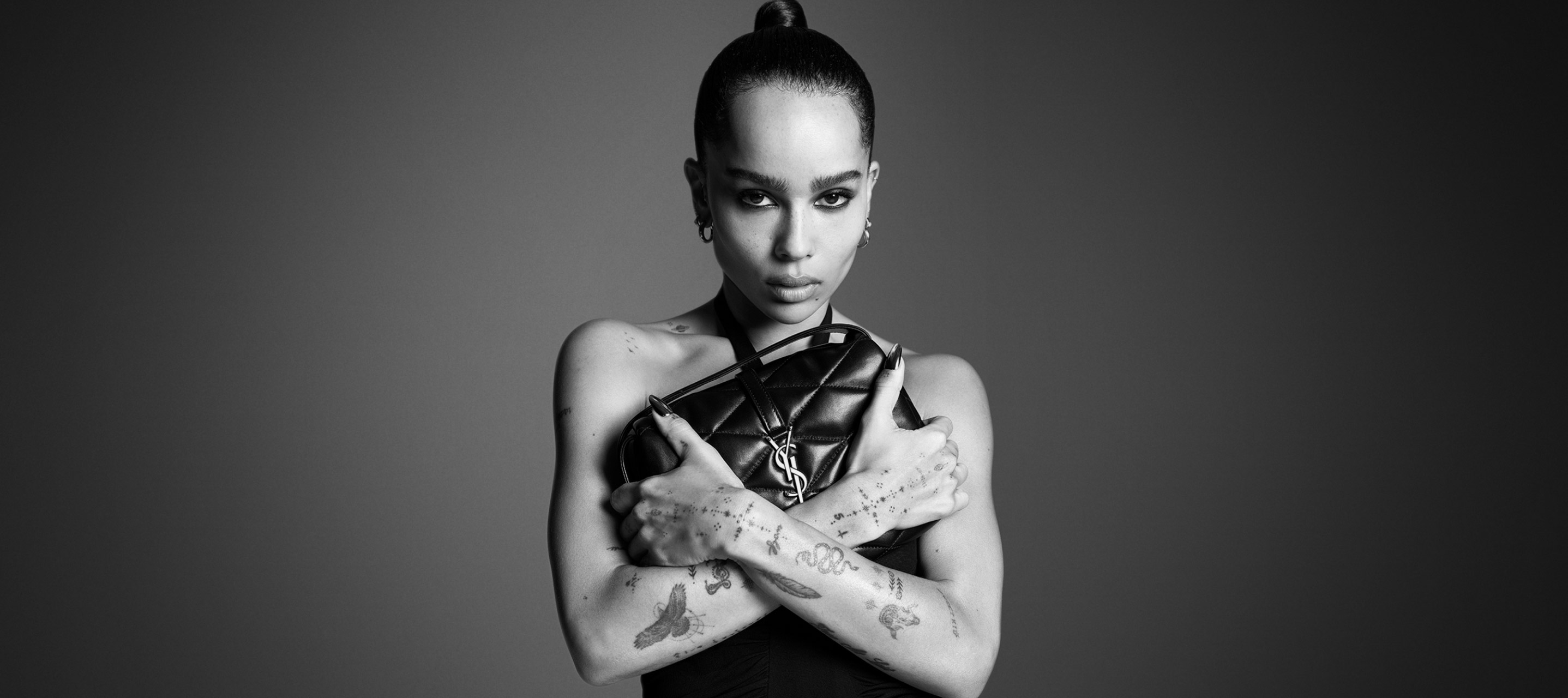 Quintessential high fashion, Yves Saint Laurent changed the fashion world when they released their signature women's slacks. Whether you realize it or not, their designs still define the scope of business and casual wear.
Who can forget when Saint Laurent combined art and fashion with the emblematic Mondrian-inspired dress? Or the Van Gogh Iris cardigan? They've taken Givenchy's classy timelessness and expanded it to the modern era.
Where all fashion brands strive to produce this kind of art for fashion week, Saint Laurent has always understood how to blend pop culture and classic fashion.
Christian Louboutin
Louboutin continues the European tradition of creating simple and timeless products that can be worn repeatedly. In the 40 years since this boutique has been open, they've dressed the world's celebrities.
French style is minimalistic with a touch of dazzle, and the red-bottom shoes are a perfect example.
So famous and iconic, they're often featured in rap songs as the top-tier designer shoe that most individuals strive to buy. The red soles of the shoe have become synonymous with wealth and style.
Burberry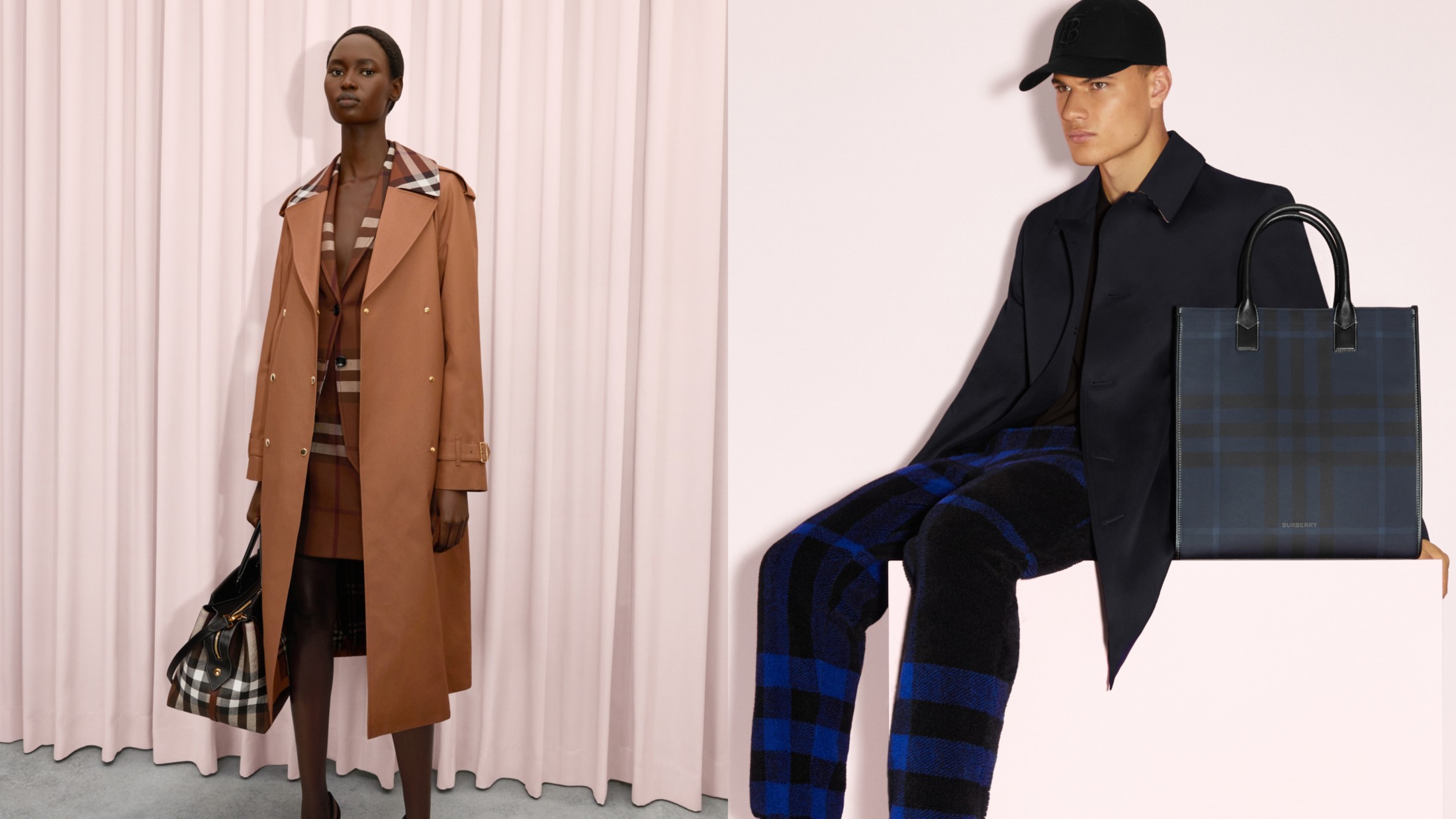 Putting English style on the map, Burberry is a modern luxury brand. Their signature checkered pattern can be spotted on scarves, gloves, and travel gear. The Burberry trench coat is timeless and elegant.
Burberry was chosen for this list based on its quality rating. Since its inception in 1866, Burberry is renowned for its craftsmanship, stitching techniques, and emblematic colors.
Like Givenchy represents the French attitude towards fashion, Burberry is English fashion to a tee. They've dressed royals for over a century.
Versace
Although a little showier than Givenchy, Versace's high-quality products continue the tradition of classic European style.
The Milan-based brand is known for creating buzz-worthy pieces, including a $5,000 metal mesh dress. Their Medusa logo adorns everything from suits to shoes for men and women. This fashion house remains an icon, focusing on taking classic looks and dressing them up.
While their fashions are more extravagant and colorful than what Givenchy is known-for, Versace's dedication to quality, Italian-made products keep them on this list.
Fendi

To this day, Fendi features an in-house fur atelier. The attention to detail and unwillingness to fit in with fashion trends sets Fendi apart from other modern designers.
Fendi is best known for specializing in handbags, shoes, and accessories. This brand has traveled far from its humble start as a simple leather and fur shop.
Fendi was founded in 1925, before fashion was all about runaway shows. One of their top accomplishments is their dedication to providing fashionable products to the general public. While their haute couture lines send fashion week reporters over the moon, they also create timeless pieces that are worn to business meetings around the country.
Balmain
Balmain's pieces are eye-catching but also exemplify the classic minimalism of French fashion. Business casual slacks, suits, and shoes are adorned with Balmain's signature logo, gold tassels, original patterns, and the blazon coat of arms. The attention to detail and quality puts them on this list next to Givenchy.
Balmain's original designer was all about sophistication and elegance, does that sound familiar? Quality tailoring, good fabrics, and a focus on femininity is the centerpiece of the Balmain experience.
Tom Ford
After blessing Gucci with his prowess, business sense, and designs, Tom Ford went off to begin his own label, and it is every bit as iconic as you'd expect. Known for very classic and wearable designs, Tom Ford suits are the epitome of modernized French fashion. Every design is sexy and sophisticated.
It's no easy task to create classic yet modern fashion. But Tom Ford managed to do all of that with his luxury retail lines. Tom Ford's designs involve exceptional tailoring and expensive fabrics.
For the biggest names in entertainment, Tom Ford's designs involve exceptional tailoring and expensive fabrics.
Ralph Lauren
One of the few American fashion brands on this list, Ralph Lauren imported the European look and modernized it for the states. The classic Polo shirts are high-quality and affordable, taking haute couture and translating it for the masses.
Paving the way for other designers to make contemporary sportswear, you'll see both golf legends and CEOs donning their signature look. Where other European brands created sportswear for the "wealthy" sport of the time (horseback riding, hunting), Ralph Lauren wasn't afraid to modernize this idea.
Prada
Another century-old fashion house, Prada is known for making classics with a twist. Unafraid to adorn suits and slacks with bright colors and prints, Prada has earned itself a top spot in haute couture.
The Prada brand screams French fashion with its neutral colors, pleated skirts, and minimalist pieces. What puts them in the same category as Givenchy is their timelessness.
Just as Audrey Hepburn donned Givenchy in movies, countless celebrities and royals have worn Prada. This brand is so iconic and synonymous with high fashion that it earned itself a movie title.
Salvatore Ferragamo
While they are a shoe brand, their attention to quality leather and stitching has earned them a place near Givenchy. Producing high-end shoes with classic styles for decades, their products scream luxury.
Ferragamo got his start in Hollywood, creating shoes for starlets like Greta Garbo. Then Audrey Hepburn came along. Just like she turned Givenchy's little black dress into an iconic look for "Breakfast at Tiffany's," Hepburn was also responsible for popularizing Ferragamo. She wore Ferregamo's classic ballet flats for a photo shoot and solidified this designer's popularity for decades.
Alexander McQueen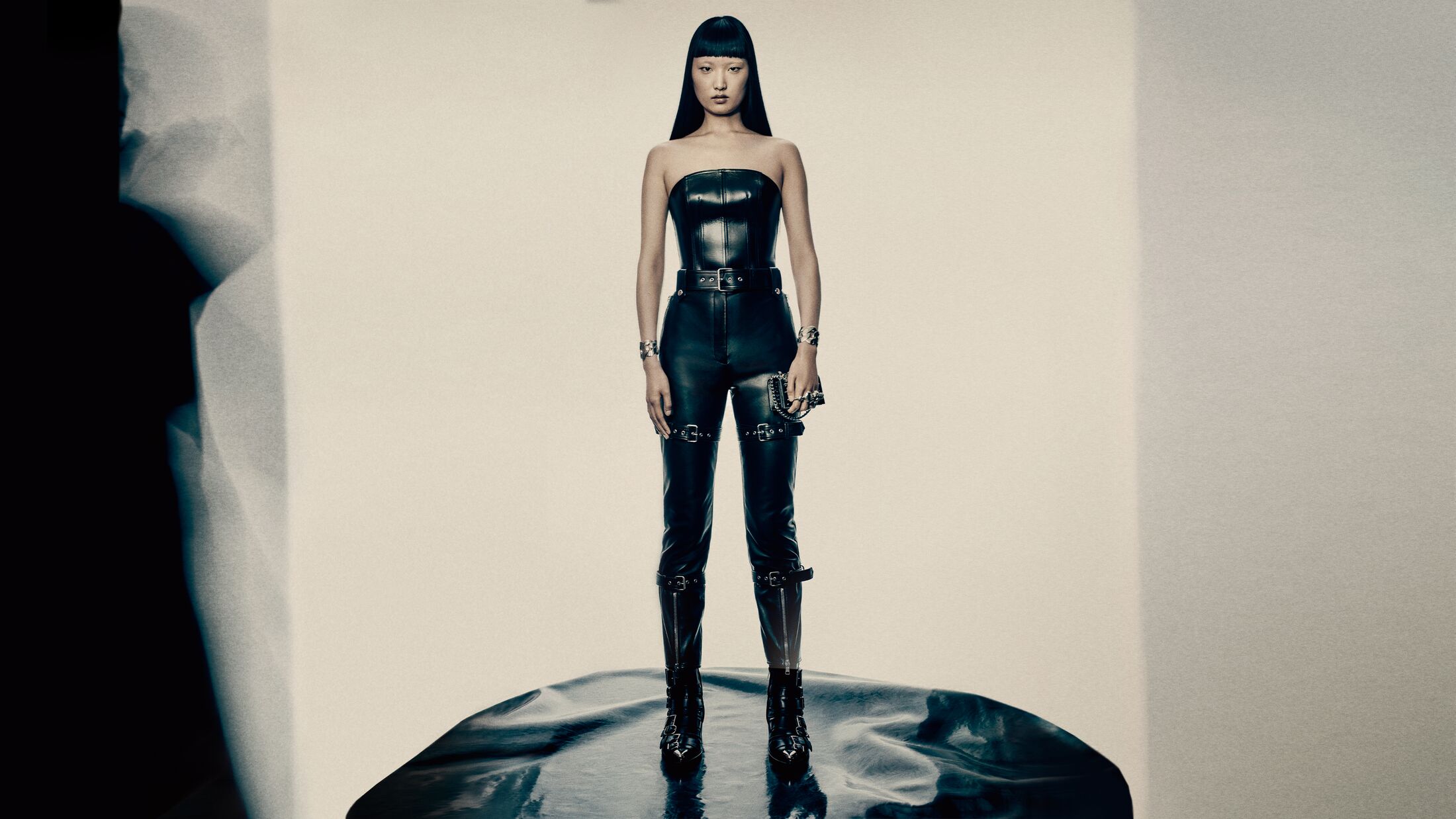 Endlessly artistic, celebrities count on McQueen for every red carpet event worldwide. McQueen's signature pieces are often flashy and unique but tailored perfectly to accentuate male and female forms. The detail in the stitching and beading makes them a timeless European brand.
With a sexy, dark, and gothic flair, McQueen is famous for taking inspiration from violent and gory periods of history. Creating dresses to honor the Salem witches, victims of Jack the Ripper, and Hitchcock films, every piece in his collection is all about detail.
McQueen was also the head designer for Givenchy for a brief stint, so it's no wonder the two brands are so similar.
Berluti
One of the best brands to embody the Givenchy philosophy of romance, art, and timeless looks is Berluti. The quality of leather goods from Berluti, along with their signature coats and pieces, is French fashion in a smooth nutshell.
French fashion is also known for incorporating the exotic, as they were pioneers in colonization. Bringing back fabrics and new ideas for clothes was what put Paris at the top of the fashion industry. Berluti exemplifies and continues this tradition by incorporating leather fabrics like calfskin, alligator, and even kangaroo leather.
Bottega Veneta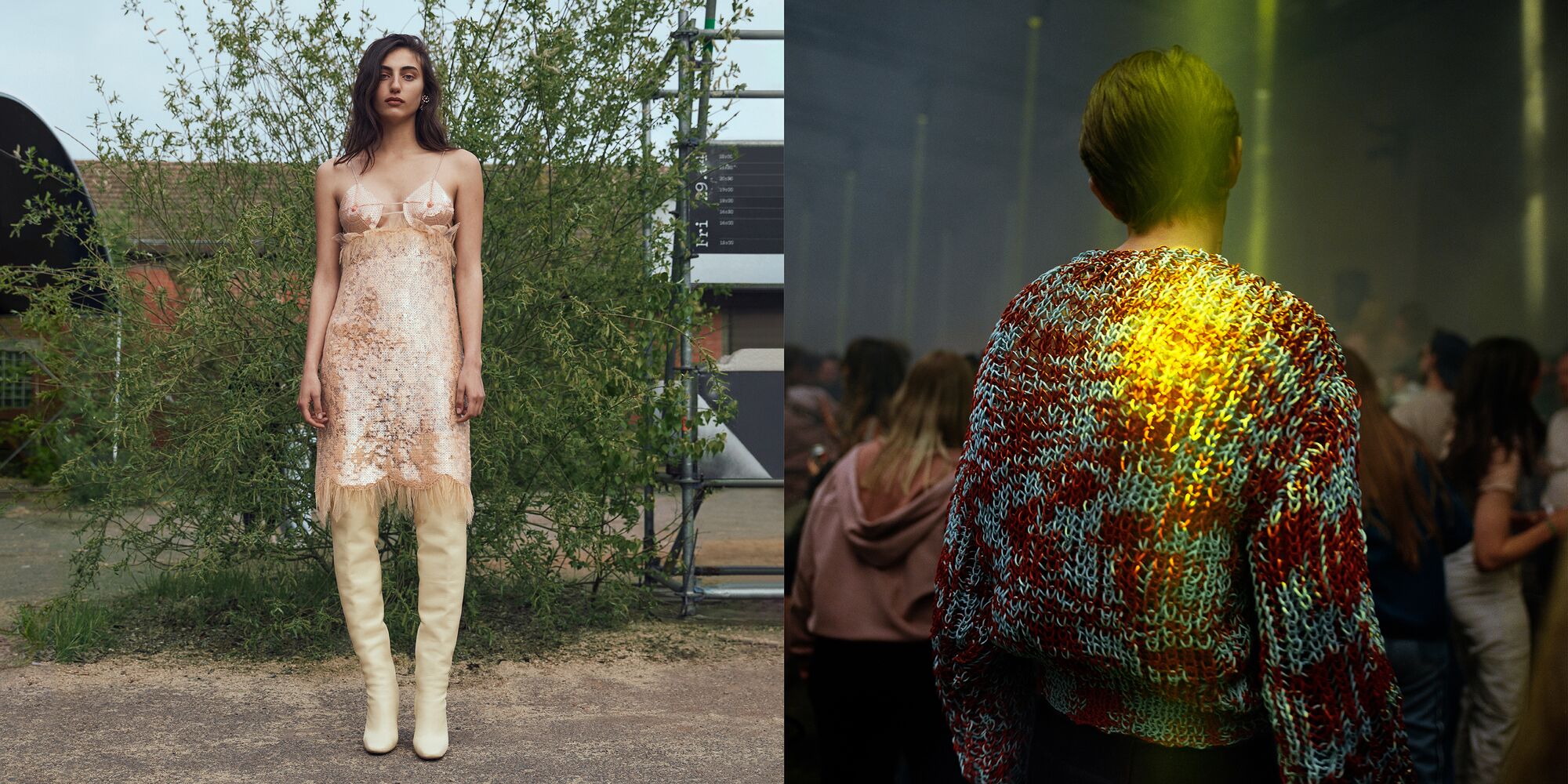 The finest in Italian craftsmanship, they focus on innovating modern techniques that produce timeless fashion. Known for inventing intrecciato, a weave design featuring leather, they became one of the biggest names in the market.
Created in the 1960s, the pouch bag was their creation. To this day, they have no need for a logo on their purses. Their last runaway show was an homage to vintage European looks, featuring bold colors to make their classic designs stand out.
Conclusion
So there you have it, our list of luxury fashion brands similar to Givenchy.
We hope you've found this useful in your quest to find brands like Givenchy. We know how hard it can be to find the right brand that makes you feel like a million bucks, so we're glad we could help you out!
If you have any other questions about the brands on this list, or if you think we missed something important, leave us an email, and we'll get back to you ASAP.
Thanks for reading, and have a great day!
15 Brands Like Michael Kors That You Should Know About