Germany is known for its immaculate craftsmanship, innovative designs, and entrepreneurial spirit. Germany's luxury fashion brands are no different.
German designers, past and present, have built a reputation for embracing the culture's minimalist, austere aesthetic while pushing the boundaries of functional design.
Because of this, luxury brands from Germany have made international waves while holding on to what makes them unique.
Here are 20 of the finest luxury fashion brands that Germany has to offer.
MCM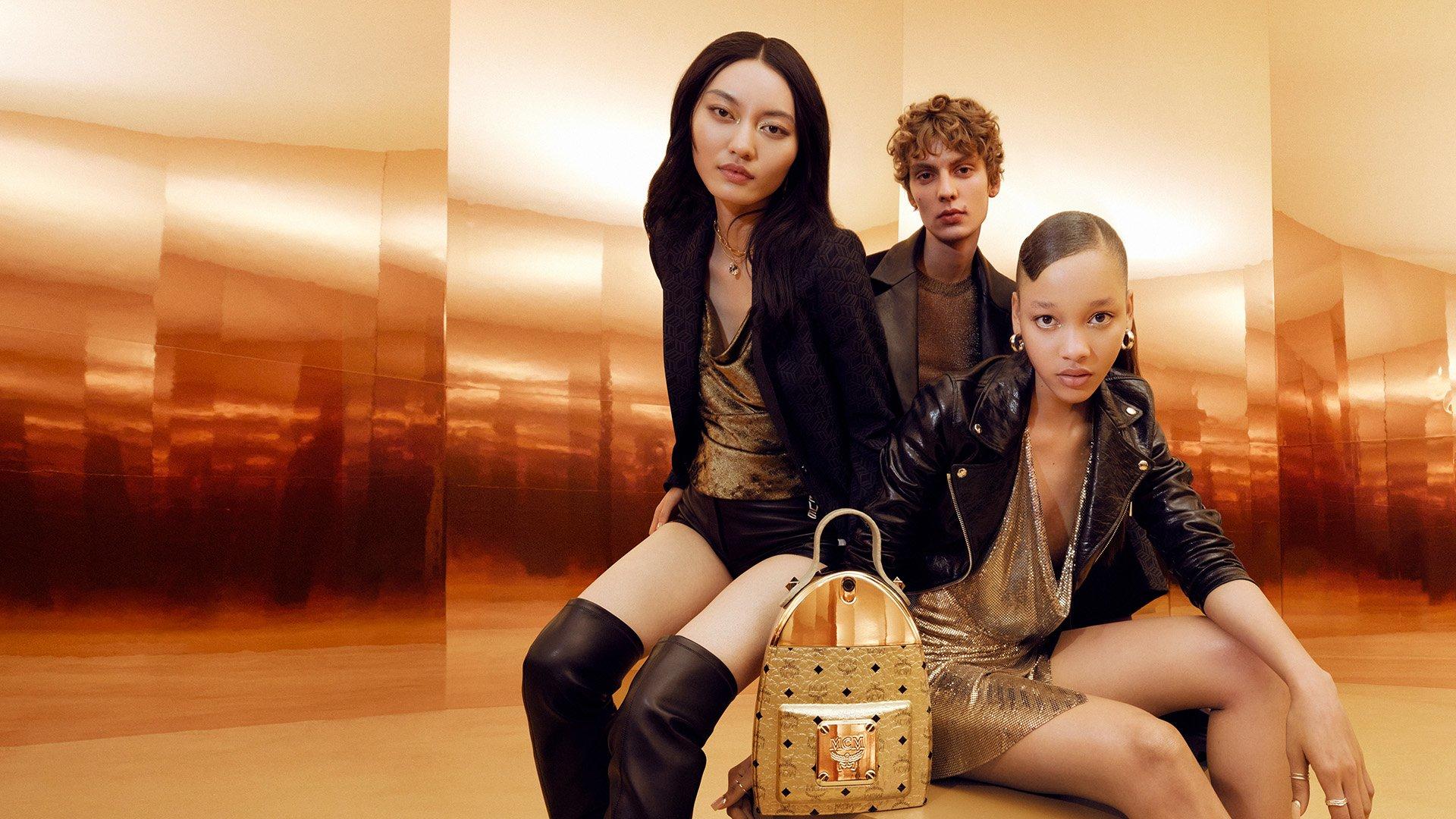 MCM, which stands for "Modern Creation München," has always been a luxury handbag mainstay. From its early roots in Munich, MCM has become an international brand constantly adapting to fashion's fast-moving trends.
Its high-profile leather bags are iconic status symbols. Tiny clutches, crossbody bags, and classic totes carry the instantly recognizable MCM logo. In addition, the brand's drop of quilted leather tote bags, inspired by Bavarian diamond cuts, further pushes the envelope of high fashion.
MCM is currently dipping its toe into the world of streetwear. It released recent collaborations with brands like BAPE, Crocs, and PUMA. Also, MCM poached its new global creative director, Dirk Schönberger, from adidas a few years ago.
The brand floundered in the early 2000s but has experienced a tremendous resurgence in popularity due to the expanding market in South Korea and China. MCM bags are also popular among the stars, often seen on the arms of Heidi Klum, Beyonce, and Paris Hilton.
Hien Le
Berlin-based designer Hien Le founded his brand in 2011, and it's been making quiet waves ever since. The brand focuses on subtle details and expertly tailored cuts in its luxurious ready-to-wear collections.
Hien Le's collections center around a distinct, muted color palette. Sunshine yellows and soft nude tones draw you in, while the modern, elegant fits make you stay. In addition, the brand successfully embraces the minimalism that makes German fashion so famous.
For example, the brand's Spring/Summer 2021 collection featured an almost entirely white wardrobe with a splash of muted blue. Its shorts, gauzy skirts, and delicate button-up shirts are ethereal and timeless.
Hien Le's studio recently announced its new approach to selling its pieces. The brand is in the process of developing a permanent rotation of staple pieces for sale. In the meantime, it offers a small selection of products made to order.
Kasia Kucharska
Kasia Kucharska is one of the most innovative designers working in Germany today. Her eponymous brand's eccentric creations are turning the tradition of lace-making on its head.
Kucharska developed a digital printing process inspired by centuries-old lace-making techniques to create her brand's bold, modern designs. Initially producing pieces with silicon, the brand recently debuted a proprietary biodegradable latex.
You won't find any dainty lace collars or soft trim in these collections. Instead, neon latex artfully forms into lace-inspired pullovers, bodysuits, and bras. The loopy patterns on its floor-length dresses and thigh socks look like they are painted directly onto the body.
Kasia Kucharska's pieces are on the cutting-edge of fashion. Its creations are favorites of celebrities like Julia Fox and the mind-bending AI influencer Miquela.
Ashley Marc Hovelle (AMH)
Ashley Marc Hovelle's namesake brand, also known as AMH, creates contemporary men's streetwear in Berlin. Known for its jersey wear, AMH has built a reputation for producing high-quality, expertly constructed clothing.
Inspired by the retro fashion of the '70s, '80s, and '90s, AMH collections focus on the classic streetwear silhouettes of pullovers, joggers, and statement t-shirts. It stands out in the world of luxury streetwear for its understated elegance.
The brand collaborates with a new artist every season to create unique prints and patterns featured on its pullovers and classic tees. AMH's garment construction, eye-popping prints, and quality fabrics work together to form wearable art.
AMH's streetwear is now sold around the globe, retailing in over 30 countries in popular stores like Urban Outfitters.
GmbH
GmbH is a Berlin-based luxury brand constantly pushing the envelope and subverting the status quo of European fashion. Founders Benjamin Alexander Huseby and Serhat Isik draw from their immigrant experiences to create politically charged and culturally outspoken pieces.
For example, GmbH's Spring 2022 menswear collection features a western Americana and colonial style. However, the brand featuring BIPOC models in its runway show turned this historically white aesthetic on its head.
The brand also draws design inspiration from nightclub and street culture. As a result, each piece combines the simplicity of workwear with the playfulness of a night out. In addition, GmbH does not shy away from statement pieces like metallic silver pants and pleather boots.
GmbH focuses on sustainability by using deadstock materials and organic fabrics. Most of its pieces are made locally in Berlin or Europe to cut down on transportation emissions.
A Kind of Guise
A Kind of Guise creates cozy yet elegant clothing for people of all genders. Although it releases new collections twice a year, people can wear its pieces across seasons.
A Kind of Guise draws inspiration from international travel. Each collection centers around a specific destination, such as the highways of North America or the merchant docks of Ireland. Its cashmere caps, cable-knit sweaters, and heather cardigans immediately whisk you away to a comfy, cozy place.
In addition to its seasonal collections, the brand has a permanent offering of neutral essentials. You can update your wardrobe with well-made button-ups, beanies, coats, and more.
The brand constantly explores different sustainable fabrics in its collections, from cashmere to tweed. A Kind of Guise intends to make you feel at home with its soft, natural materials and warm color palette.
ACRONYM
Established in 1994 by Errolson Hugh and Michaela Sachenbacher, ACRONYM quickly became known for its functional outwear pieces.
Its creative fabric technology and innovative designs have made ACRONYM a pioneer in the world of techwear.
The brand's designs embrace retro Y2K style with a dystopian, futuristic feel. For example, its iconic line of wide-spectrum jackets uses cutting-edge fabric like Gore-Tex®. Its pieces also have pocket technology that can spring a phone into the wearer's hand.
ACRONYM doesn't do much advertising, but it doesn't have to. Consistent jaw-dropping collaborations with Nike, sacai, and Massimo Osti have made this brand a must-have for sneaker and streetwear enthusiasts.
Oftt
Designer Ashley Marc Hovelle founded his second luxury brand, Oftt, in 2019. Hovelle's intention behind Oftt is to create sustainable collections featuring ten staple pieces every person should have in their wardrobe.
Oftt's online store features wardrobe essentials like turtlenecks, hoodies, and trousers. Each item is categorized from 00 to 10 to emphasize the brand's minimalist aesthetic.
Classically cozy jumpers, merino wool accessories, and simple button-ups are all naturally dyed. As a result, shoppers can wear each piece across seasons for years to come.
Oftt is all about slow fashion and mindful consumption. All of its clothing uses sustainable fabrics like organic cotton and merino wool. Furthermore, Oftt pieces are produced in Portugal and Germany in GOTS certified factories.
PB 0110
In classic German style, PB 0110's leather bags and accessories emphasize sleek, practical design. The brand strips away unnecessary ornamentation to create simple yet elegant backpacks, shoulder bags, and clutches that last a lifetime.
Designer Philip Bree founded PB 0110 around the idea of "beloved objects." There are items in our lives that we develop an attachment to by using them every day. A PB 0110 bag can be the next beloved object in your life.
The handmade construction of its bags is unmatched. PB 0110 uses brass hardware and the highest quality leather and linen from European manufacturers.
The brand collaborates with several German designers and artists to create each new collection. In addition, each designer's initials are featured on the products they develop, which is a lovely, unique touch.
JOOP!
JOOP! is one of Germany's top luxury brands, and for a good reason. Founded by designer Wolfgang Joop in the 1980s, the brand produces wildly popular clothing, fragrances, and accessories.
Its women's and menswear lines have a refined, modern elegance that other brands can't match. German minimalism and utilitarianism are on full display with its simple cashmere turtlenecks, high-collared coats, and sleek suits.
The JOOP! aesthetic is all about confidence and sexiness. The JOOP! Homme and Femme fragrances are sensual and vibrant. Both of them have remained popular since their release.
The brand has branched out to include lingerie, activewear, and modular suits. It also has a JOOP! JEANS line.
g-lab
G-lab is a luxury brand creating windproof and waterproof outerwear for men and women. Björn Gericke founded the "supreme weatherwear" brand. It aims to combine function and fashion in its pieces.
Weatherproof outerwear is often associated with bulky zippers and stifling fabrics. G-lab challenges those stereotypes with its sleek, modern cuts. Minimalist tailoring, a muted color palette, and updated hemlines make its outerwear a must-have for skiers and city dwellers.
However, its jackets, coats, and parkas don't just look pretty. Expert heavy-duty fabric construction makes each piece able to withstand extreme weather conditions. In addition, each piece is breathable and comfortable, providing a range of motion to make it easy to wear.
In recent years the brand has made efforts to become more sustainable. For example, it now uses recycled and organic fabrics that are vegan and GRS-certified.
Antonia Zander
Knitwear brand Antonia Zander is the epitome of mindful luxury. It only uses pure cashmere sourced from Inner Mongolia to make its super soft sweaters, scarves, and beanies.
In addition to cashmere, Antonia Zander uses other natural fibers like cotton and silk to elevate its pieces to the next level of luxury. The brand's flowy skirts, expertly constructed pullovers, and delicate knits make it easy to look relaxed, comfy, and refined.
Antonia Zander exclusively makes its ready-to-wear collection in Bavaria. The careful craftsmanship of each piece easily makes this brand a womenswear favorite.
The brand also focuses on sustainable practices. For example, it uses carbon-neutral shipping and makes annual charitable donations to The Ocean Project.
Escada
Although known more for its fragrances today, Escada began as a women's fashion label in Munich during the 1970s. Model and designer Margaretha Ley founded the brand with her husband and quickly became known for its feminine aesthetic.
Bold prints, bright colors, and structured tailoring are the brand's signatures. In addition, Escada's cuts and fits bring an updated twist to traditional femininity.
Its outerwear, jumpsuits, and leather handbags are powerful statement pieces for the modern woman.
Although Escada is experiencing some financial struggles, shoppers can still find highly-coveted vintage Escada pieces through other online retailers.
Dorothee Schumacher
Dorothee Schumacher's namesake brand began as a luxury t-shirt collection. Although the brand has come a long way since starting in 1989, it still embodies the idea of feminine elegance.
The brand offers everything from knitwear to belts, creating versatile womenswear pieces that can form a capsule wardrobe. Bold prints and playful patterns bring a youthful flair to its classic cuts.
Dorothee Schumacher's collections often draw inspiration from fashion history. For example, its pre-fall 2022 collection incorporates classic plaid patterns with modern cuts reminiscent of a European villa in the countryside. On the other hand, its fall/winter 2022 collection leans heavily into western Americana with a '70s flair.
Dorothee Schumacher's designs are worn by influential female celebs like Taylor Swift and Kristen Stewart. All its pieces are ready-to-wear, including its upcycling capsule collection.
GOETZE
Sissi Goetze's menswear brand is here to shake things up. The Berlin-based designer explores classic menswear forms with a contemporary edge.
GOETZE draws inspiration from athletic apparel by adding subtle references, like piping along shirt sleeves. It also embraces the logomania of streetwear by incorporating its bold brand name on classy button-ups and jackets.
Its designs are deceptively simple because of its minimalist aesthetic. However, each piece reflects a modern approach with its precise craftsmanship. The brand uses unique fabrics, including satin, poplin, and seersucker.
GOETZE's collections explore themes around men's fashion, such as 19th-century boy's clothing or midcentury bowling culture. It pushes the envelope of men's fashion by exploring contradictions and making connections.
Lala Berlin
Leyla Piedayesh, whose nickname is "Lala," migrated from Iran to Germany in the 1970s after the Islamic Revolution. She founded Lala Berlin to celebrate the rich cultural diversity of her life in Berlin.
Piedayesh draws from her Iranian heritage to create stunning patterns and prints. The prints on traditional keffiyeh scarves inspired Lala Berlin's most iconic pattern.
Lala Berlin has made a name for itself with its unique silhouettes and melding of masculine and feminine fashion tropes. Oversized fur coats and plunging necklines meet structured pantsuits and embroidered hoodies.
The indie brand is wildly popular in Germany and Scandinavia, but it plans to expand to new markets. The brand will debut on the U.S. fashion market with its upcoming Winter 2023 collection.
Bogner
Bogner, founded way back in 1932, is one of Germany's top luxury skiwear brands.
Bogner is a brand name synonymous with elegant durability. It blurs the line between sporty utility and high-brow fashion with its bold patterns and unique elements, like fringe on a puffer jacket.
The brand's outerwear and sportswear protect against the elements without being burdensome or frumpy. Its designs have always been innovative and cutting-edge. For example, Bogner was the first brand to make stretch pants for skiwear back in the 1950s.
Bogner regularly dresses the German national ski team and other national ski teams throughout Europe.
Annette Rufeger
Annette Rufeger created her namesake brand with freedom and fun in mind. When Rufeger began designing her collections 25 years ago, she wanted to make clothing that fits well and lets women express their true selves through fashion.
Her brand has achieved that. Annette Rufeger creates modern, playful womenswear.
Elements of whimsy are everywhere in its designs. Hidden blouse buttons, bell sleeves, and oversized bows add magic to standard pieces. A rich color palette of vibrant blue, green, and red creates an all-around polished look.
The brand follows a slow fashion mindset. It produces all its clothes in Hamburg and Szczecin, Poland.
Jil Sander
Alongside Hugo Boss and Escada, Jil Sander is one of the most iconic fashion brands to come out of Germany. The brand pioneered the minimalist aesthetic that is now widespread and synonymous with German fashion.
The fashion world has coined this elusive designer as "The Queen of Less," and we couldn't agree more. The brand's designs appear simple, but the masterful proportions and modern cuts make them timeless.
Tailored coats with scalloped hems and boxy mini dresses with 1960s bows graced the runway in the brand's Fall/Winter 2022 collection. A muted color palette lets the construction of the pieces speak for itself.
Jil Sander's clean silhouettes, austere cuts, and utilitarian sensibility made the brand a fashion outlier when it first premiered. However, these ideas are now the norm, with many new designers drawing influence from this legendary brand.
Hugo Boss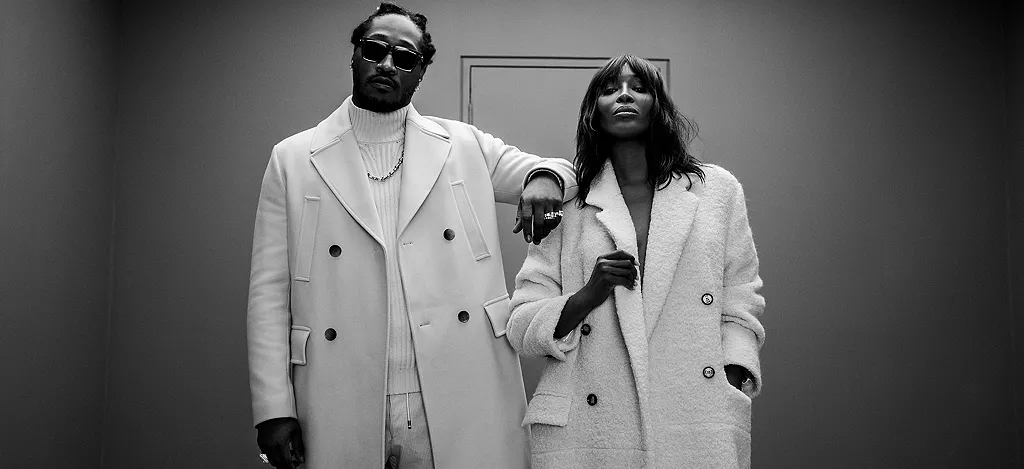 Hugo Boss is by far one of the most famous German fashion brands. The brand is known for its ability to reinvent itself while maintaining its signature elegance and style.
After WWII, Hugo Boss began creating quality men's suits to pivot from its unfortunate association with the Nazi Party. The brand has since made a name for itself in the fashion world for its signature fragrance and menswear collections.
Hugo Boss is known for its understated, elegant dresses, suits, and outerwear. With over 1,000 stores worldwide, the brand offers a wide variety of clothing that remains timeless and classic.
A recent rebrand of the famous label aims to draw in a younger crowd. The Hugo brand will focus on Gen Z shoppers and provide classic but relaxed pieces at a more accessible price. The Boss brand will center on millennials looking for refined, professional staples.
Conclusion
The fact is, Germany has long been known for its high-quality craftsmanship and precision, so it makes sense that their fashion would be just as incredible.
While some German luxury brands are still relatively unknown outside of Germany, others have become household names—and for good reason. Whether you're looking for a handbag or a pair of shoes, there's no shortage of amazing options from German designers.
Now that you know what all German luxury fashion brands are out there, you can go ahead and make your own shopping list of the ones you want to try. There is no reason why you should not be able to find exactly what you are looking for. The time to start looking is now!
Thanks for reading! We hope you have a great day!
20 German Clothing Brands To Fill Your Wardrobe With
20 Belgian Luxury Fashion Brands You Should Know About