When you think of fashion capitals of the world, Belgium isn't the first country that comes to mind. However, the country's bustling cities of Brussels and Antwerp have produced some of the most cutting-edge designers and brands in recent decades.
Alongside The Antwerp Six, Belgium is home to a long list of luxury brands. Although some of these labels fly under the radar, they have all impacted the fashion industry differently.
Here are 20 Belgian luxury fashion brands redefining the fashion world.
Raf Simons

Raf Simons is a prolific designer who has worked for luxury brands such as Prada and Jil Sander. One of the famed Antwerp Six, Simons founded his self-named menswear brand in 1995.
Raf Simons' formal training in industrial design reflects in his brand's collections. Its elevated streetwear contains sharp lines, structured silhouettes, and unconventional layers. Shape and form are the main focus points for the brand's designs.
Simons' Autumn/Winter '22 collection combined industrial outerwear with soft pastel hats in unconventional shapes. Muted, dark colors pair with sharp pops of color, creating a delightful and surprising tableau for each of the brand's runway looks.
Magdalena
Magdalena, established and run by designer Nathalie Lachat, draws inspiration from stories of strong, independent women throughout history. In Lachat's own words, Magdalena "is an ode to the goddess in ourselves."
This dedication to every modern woman's inner goddess can be seen in the brand's lushly colored knitwear and structured outerwear. Magdalena's ready-to-wear pieces are versatile, eclectic, and easy to mix and match.
Magdalena's seasonal collections are masterfully cohesive. Pictorials for each collection always feature just one model. This gives the impression that we are peaking into Lachat's ideal capsule wardrobe for each season.
Gorgeous color palettes, statement pieces, and unique patterns make Magdalena a brand that is always on-trend without being boring.
Anthony Vaccarello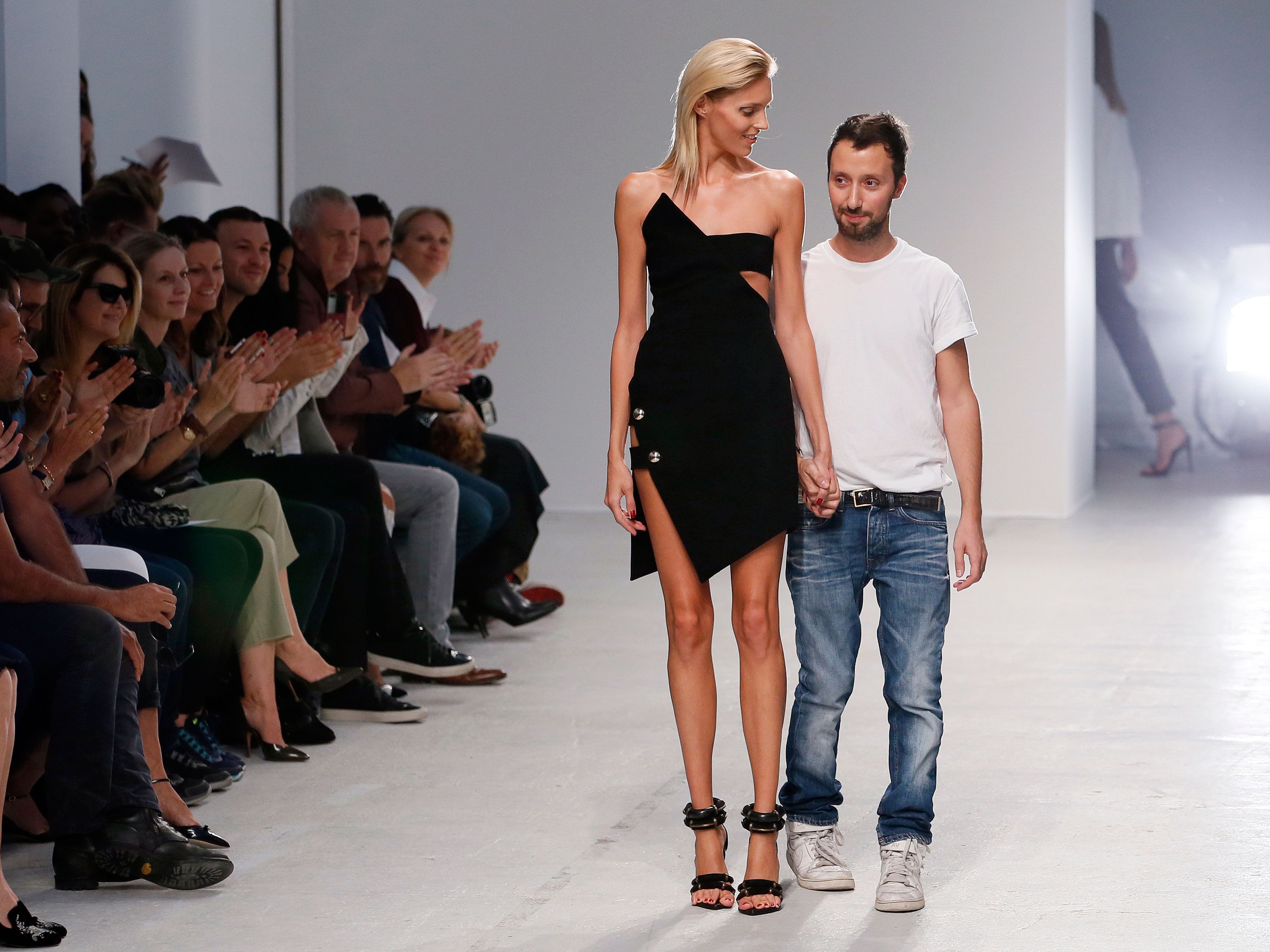 Designer Anthony Vaccarello was born in Brussels to Italian parents, but Belgium claims him as its own. Vaccarello studied sculpture at La Cambre in Brussels and started his self-named brand in 2008.
Anthony Vaccarello's designs became known in the mid-2010s for their sexy silhouettes, sleek cuts, and daring necklines. It quickly garnered attention and became a celebrity favorite among artists like Jennifer Lopez and Miley Cyrus.
Vaccarello's background in sculpture shines through in the brand's designs. From daring minidresses to structured outerwear, this brand oozes quality and sexiness.
Although Vaccarello's brand is currently on hold, he continues his reputation of bringing new life to classic cuts. He is currently the creative director of Yves Saint Laurent and has previously worked with Versace.
Veronique Branquinho
Veronique Branquinho studied fashion design at the renowned Royal Academy of Fine Arts in Antwerp. Her namesake brand debuted in 1998 and immediately took the fashion world by storm.
Since its inception, the brand has encapsulated classic Paris sophistication with cutting-edge cuts. Flowy dresses, tailored suits, and graceful outerwear perfectly balance the feminine and the cool.
Branquiho's collections explore the dualities of modern womanhood and always have an element of unease to them. Models walk down the runway in delicate floral patterns while wearing gaunt makeup. Looks are simultaneously appealing and off-putting in their starkness.
The brand closed in 2017. However, the website is still active, and you can browse the archives.
Walter Van Beirendonck
Walter Van Beirendonck may be the most well-known designer to emerge from The Antwerp Six. He is, undoubtedly, the boldest and edgiest.
His brand has established itself as wild, cutting-edge, and politically charged. Van Beirendonck's designs are an ideal mixture of kitsch, low-brow, and high-brow. Experimentation and fighting against the status quo are part of the brand's DNA.
There is also humor woven into Van Beirendonck's collections. For example, the winter 2020-2021 W.A.R. collection featured adorably low-brow teddy bear sweatshirts, and color-blocked outwear reminiscent of the '80s. Who can say no to that?
The brand's most recent Neon Shadow collection draws influence from punk and other subcultures. Bold colors, daring silhouettes, and deconstructed menswear are all about self-expression in a monotonous world.
Dries Van Noten
Dries Van Noten is the most commercially successful of The Antwerp Six designers. He established his brand in 1986 and has remained local to Belgium. His love for his hometown of Antwerp heavily influences his brand.
The brand is known for its stand-out prints drawn from Belgian landscapes and Flemish masters like Peter Paul Rubens. Dries Van Noten is an unconventional luxury brand because its items are ready-to-wear collections. It never makes any haute couture pieces.
You can see its ready-to-wear sensibility in the Spring/Summer '22 collection. The natural color palette and comfy cuts draw inspiration from the city's skyline and relaxed summer vibes.
Dries Van Noten has achieved commercial success while keeping an underground vibe. The designer does not advertise, but it seems he doesn't need to. Instead, his brand has dressed high-profile clients like Cate Blanchett, Maggie Gyllenhaal, and Belgium's Queen Mathilde.
Ann Demeulemeester
Ann Demeulemeester's brand emerged from The Antwerp Six in 1985. Although Demeulemeester stepped down from her brand in 2013, it still produces collections today.
Gothic romance and monochromatic palettes influence the brand's signature style. In addition, tailored suits, structured dresses, and vintage-inspired formalwear give a stark, minimalist aesthetic.
Demeulemeester's stark look is reminiscent of a yearning character in a 19th-century novel. Black and white are standards in the brand's aesthetic. However, the masterful tailoring and subtle cuts elevate the brand to high fashion.
Dirk Van Saene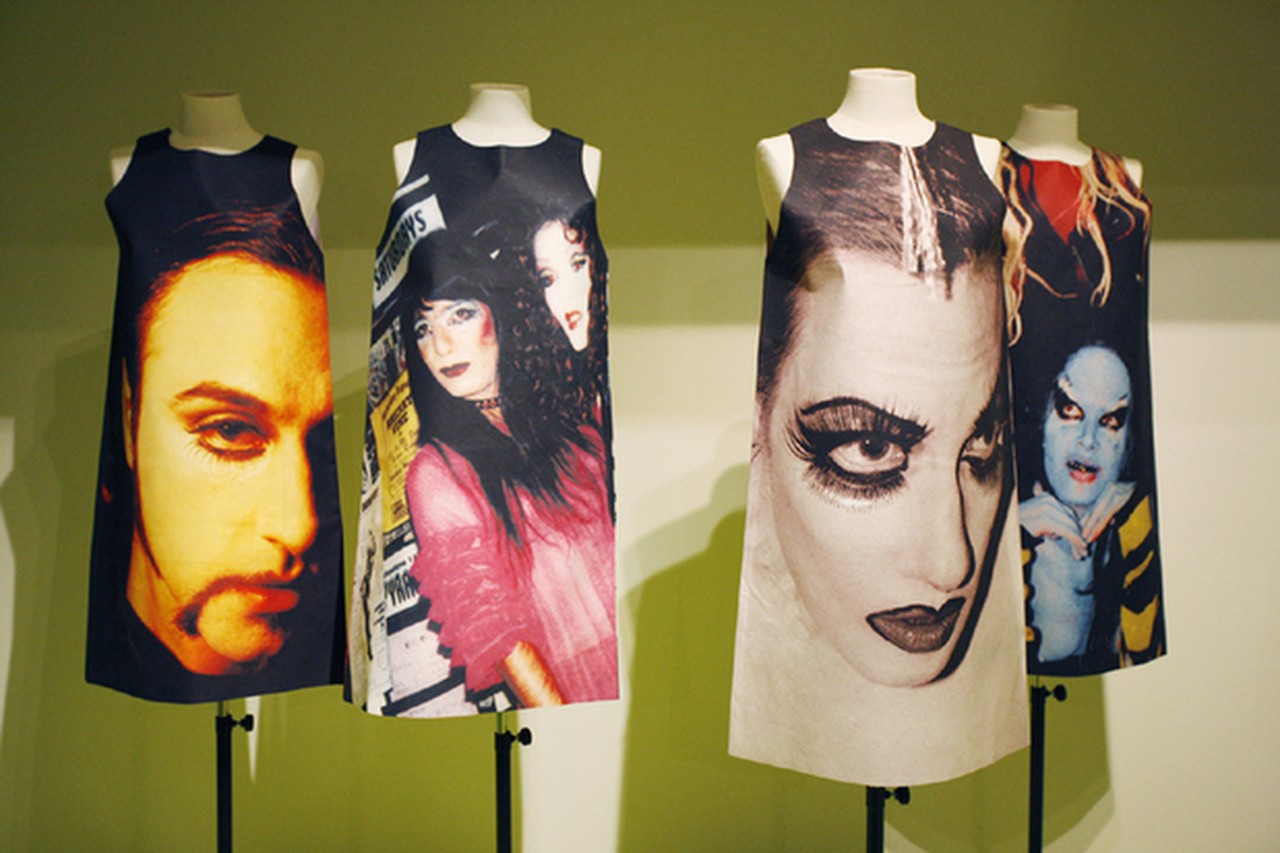 Dirk Van Saene is an artist first and a brand second. The Belgian designer famously ignores trends and doesn't release collections according to fashion seasons. Instead, he creates what he wants when he wants.
The elusive designer became well known for painting directly onto fabrics to create original, innovative pieces. As a result, his clothing is more an art piece than something functional.
Consider yourself lucky if you can find an original Dirk Van Saene piece. The brand is on a hiatus while Van Saene explores other artistic endeavors.
The Belgian designer owns a luxury clothing shop with fellow Antwerp Six member Walter Van Beirendonck. He also teaches at his alma mater, the Royal Academy of Fine Arts.
Diane von Furstenberg
Although Diane von Furstenberg's brand is associated with American fashion, she is Belgian! Born and raised in Brussels, von Furstenberg created a frenzy when she reinvented the wrap dress in 1974.
Her brand became a fashion mainstay in the 1970s. Its been creating feminine, classy dresses and knitwear ever since. Von Furstenberg's bold, retro-inspired patterns make the brand a must-have for shoppers with a classic fashion style.
Fashion icons such as Michelle Obama, Priyanka Chopra, and Madonna wear von Furstenberg's wrap dress designs. To this day, the brand creates modern versions of its iconic wrap dress alongside flowy maxi dresses, classic floral knits, and delicate minidresses.
Dirk Bikkembergs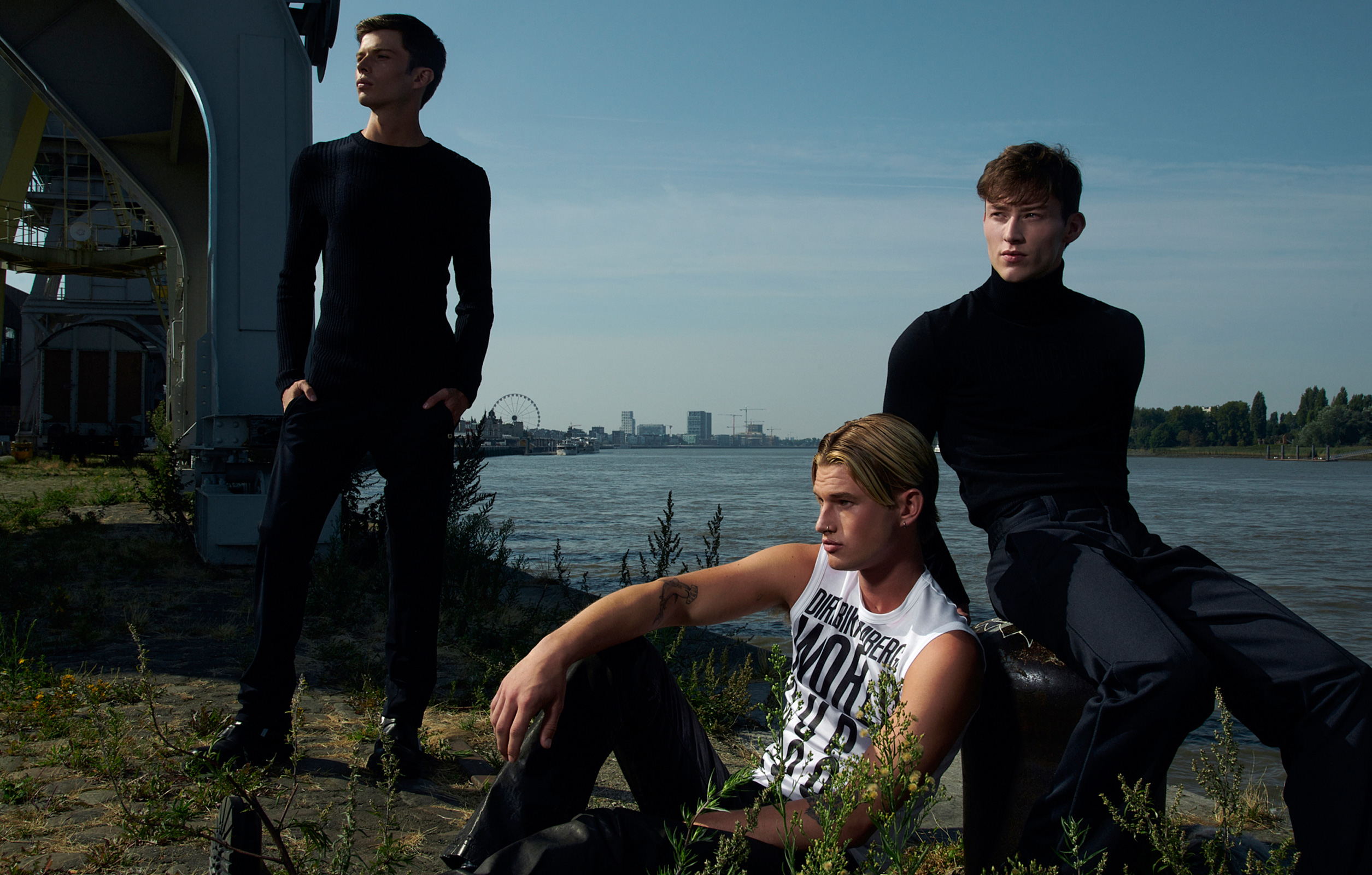 Dirk Bikkembergs, the last Antwerp Six member on this list, launched his footwear brand in the late 1980s. The brand has since expanded to include clothing for men, women, and kids.
Bikkembergs has made a name for himself by breaking the walls between professional sports and high fashion. He was the first designer to hold a fashion show in a football stadium, something unheard of in its time. His brand creates team uniforms and formalwear for famous football teams like Inter Milan and Málaga.
Bikkembergs' brand is known for its genius combination of classic sportswear with haute-couture craftsmanship. Its clothes are for the modern man who wants a sleek, sexy look with classic streetwear cuts.
Elvis Pompilio
Elvis Pompilio is a Belgian milliner who brings a surrealist twist to classic hat forms. His brand is intentionally small, focusing on boutique hatmaking traditions and artistic collaboration.
His brand breathes new life into cowboy and bowler hats by incorporating bold colors and playful accents. Pompilio elevates the often under-valued fashion form into something fantastical with his attractive proportions and fun-loving elements of surprise.
Pompilio has collaborated with fellow Belgian designers like Anne Demeulemeester and Veronique Branquinho, creating couture hats that are in conversation with the other designers' works. His brand has also made hats for the likes of Madonna, Blondie, and members of many European royal families.
Sarah Pacini
It's unclear if Sarah Pacini is an actual person. But, if she is, her brand is a huge success.
Since its founding over 20 years ago in Belgium, Sarah Pacini has become an international brand with over 50 stores worldwide. It is known for womenswear that ingeniously incorporates elegance and comfort into its designs.
Comfy knits, minimalist dresses, and classic coats combine to create an understated yet powerful aesthetic. The brand's pieces work together to create a cohesive, impeccable style that many career women dream of achieving with their wardrobes.
Subtly innovative cuts and silhouettes elevate the brand's focus on muted neutrals like blacks, browns, and grays. The occasional pop of a plaid or QR code print keeps fans on their toes.
A.F. Vandevorst
A.F. Vandevost is a luxury brand established by designer duo An Vandevorst and Filip Arickx that has reached legendary status. Since the label shut down in 2020, its pieces have become coveted among fashion fans.
A.F. Vandevost's iconic cross logo is synonymous with sturdy yet delicate and classic yet cutting-edge clothing. Its Spring/Summer 2019 collection deconstructs the traditional silhouette of the wedding dress. Its last collection, Autumn/Winter 2020, elevates the utilitarian wardrobe of a winter nomad.
You can always find references to history and sartorial tradition in its collections. For example, many pieces reference military silhouettes and horse-riding outfits. Since Vandevost's shut its doors, these pieces have become collector's items with a considerable cult following.
Maison Ullens
Maison Ullens, based in Brussels, is a ready-to-wear luxury brand that focuses on elegant knitwear and leather garments for the jet-setting woman. Its high-quality pieces are made to be worn any time of year, in any place in the world.
The brand uses an understated palette of rich browns, burnt oranges, and occasional pastels. Leather dresses, cashmere trousers, and luxurious casualwear all combine to create a timeless, chic look.
Philanthropist Myriam Ullens de Schooten founded Maison Ullens to create elevated yet simple travel staples that can be mixed and matched to fit a number of occasions. The brand has stores in New York, Aspen, and Paris.
Jean-Paul Knott
Designer Jean-Paul Knott got his start in the world of fashion working under Yves Saint Laurent. He founded his namesake brand in 2000. Under his brand, Jean-Paul creates quality womenswear and menswear collections that blur the binary.
Jean-Paul Knott's pieces are functional, beautiful, and timeless. Constantly inspired by art and collaboration, its voluminous silhouettes keep shoppers coming back for more. Its dresses, trousers, and outwear are somehow flowing and structured simultaneously.
The brand's menswear collections veer to unisex, often featuring models of all gender identities in its shows and pictorials. Rich, deep colors are the norm, along with elegant patterns that give an effortless haute couture feel.
Tim Van Steenbergen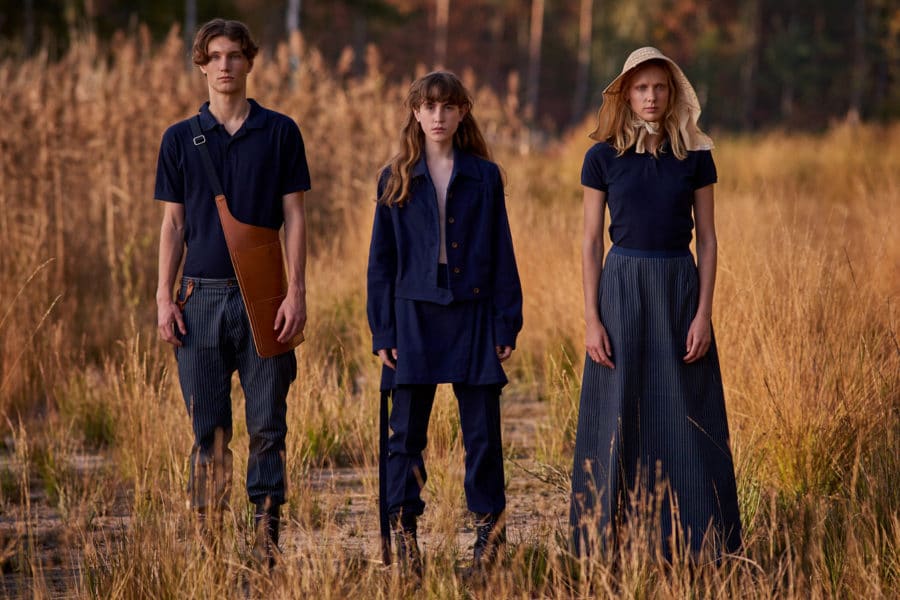 Antwerp-based designer Tim Van Steenbergen explores the intersection of art and fashion with his subtle, classic label. Each collection his brand produces draws from specific Flemish artists and moments in history.
The brand's Spring/Summer 2021 collection draws inspiration from iconic 1950s silhouettes and film noir. Exaggerated trench coats are infused with femininity, and the classic button-up shirt is given a new shape.
Van Steenbergen proudly draws inspiration from his city of Antwerp and has made it his artistic mission to find "old values in a new world."
HNST
HNST is a small luxury denim brand with a focus on sustainability. The brand operates on a circular model and crafts beautiful, quality denim pieces that go against the fast fashion mentality.
HNST's jeans, shorts, and skirts use recycled denim and Greek cotton. The brand is unique because its jeans are 100% recyclable! All its buttons are reusable, its labels consist of OEKO-TEX® certified paper, and the fabric coating is entirely natural.
HNST continues to improve its processes and strives to improve the eco-design industry in Europe. The beloved brand is currently nominated for the Belgian Fashion Awards for its pioneering sustainability in the European fashion industry.
go as u.r
Go as u.r is a socially conscious, vegan brand based in Antwerp. This luxury brand is unique because it produces eco-conscious clothing and beauty products. Moreover, its aesthetic appeals to the socially responsible urban lifestyle many crave these days.
Go as u.r has a collection of on-the-go athleisure clothing made from recycled fabrics. Its bodysuits, dresses, and leggings incorporate fun, bright colors into an eco-conscious mindset.
Its beauty products are all vegan and natural, pairing perfectly with its athleisure clothing collections. In addition, all packaging is biobased, recyclable, and low-impact.
Go as u.r also donates €1 of each purchase to Women's WorldWideWeb, a non-profit platform that empowers women worldwide.
Christian Wijnants
Christian Wijnants is another designer who studied at the acclaimed Royal Academy of Fine Art. Fans celebrate his brand for its elegant, artisanal knitwear and womenswear.
Many of Wijnants designs draw inspiration from nature, incorporating natural colors with draping silhouettes. A fluidity in the brand's clothing makes it a standout in a fashion world obsessed with structured streetwear and edgy outerwear.
Wijnants worked under Dries Van Noten, another designer on this list, before establishing his brand in 2003. The brand recently added menswear in 2019.
Valentine Avoh
Valentine Avoh is slightly different from the other luxury brands on this list. It focuses on artisanal, handmade wedding dresses.
After working under fashion labels Alexander McQueen and Alexis Mabille, dress designer Valentine Avoh started her namesake brand in 2015. Based in Brussels, her brand and atelier have recently skyrocketed in popularity.
Each handmade dress contains intricate details like beading, embroidery, and sequin accents. Each dress brings an Old Hollywood feel with an updated, modern style and cut.
The brand's one-of-a-kind wedding dresses draw inspiration from decades-past starlets like Jean Harlow and Marlene Dietrich. That vintage inspiration is evident in every dress's classic silhouettes and delicate details.
Conclusion
In conclusion, these are the Belgian luxury fashion brands that are definitely worth checking out! These brands offer high-quality, stylish clothing, shoes, and accessories that will make you look and feel your best.
So whether you're looking for a new outfit for a special occasion or just want to treat yourself to some new wardrobe staples, be sure to check out the selection of these Belgian luxury fashion brands. With so many options to choose from, you're sure to find the perfect brand for your personal style. And, if you're ever in Belgium, be sure to check out some of these brands in person.
Thanks for joining us on this trip through the world of Belgian luxury fashion. We hope you enjoyed learning about the high-end fashion industry in Belgium and all of the amazing talent that it has to offer.
If you want to learn more about Belgian fashion, or if you have any questions/comments about any of the brands mentioned in this article, please do not hesitate to contact us!
20 Body Positive Clothing Brands To Love Your Body More
20 German Clothing Brands To Fill Your Wardrobe With