Mexican fashion has an uncanny talent for perfectly combining the old and the new. Bold colors and centuries-old textile traditions blend with city streetwear styles and modern designs.
Mexican designers and brands are creating a renaissance of ideas and innovation at the moment. Cutting-edge brands are drawing from traditional methods and contemporary culture to create a new aesthetic entirely unique to Mexico.
We've put together a mix of well-established and up-and-coming Mexican brands that are breaking boundaries and celebrating tradition. You can't go wrong with these 21 Mexican clothing brands.
Mariseé
Mariseé is a slow fashion brand based in San Miguel de Allende, Mexico. Its pieces are one-of-a-kind, handmade masterpieces that have a timeless appeal.
Mariseé's dresses, tops, and flowy kimonos are refined, elegant, and effortlessly comfortable. The brand makes linen flow like silk with its simple, loose maxi dresses.
Mariseé's collections are perfect for warmer summer months, and the fact that each piece is hand-stitched makes it a truly unique addition to any closet.
In addition to Mariseé's handmade approach, it adds another level of sustainable luxury with its natural dyes. Organic materials like coffee grounds and hibiscus flowers create chemical-free, non-toxic dyes that make slight color variations in each piece. In addition, the brand even embraces tie dye in a barely-there way.
The Pack
The Pack is one of the most exciting luxury brands in Mexico at the moment. Founded in 2016 by Patricio Campillo, the brand incorporates elements of vaquero culture into its cutting-edge, subversive designs.
The Mexico City-based brand reinterprets traditional vaquero garb with subtle punk and futuristic vibes. For example, acid-washed denim coats pair with flame-tipped button-ups.
In addition, its fire-dye denim jacket and pants are stand-out pieces that redefine traditional masculinity within Mexican culture.
The Pack's pieces have graced the pages of fashion magazines and the backs of celebrities. Superstar musicians like Bad Bunny, Leon Bridges, and Orville Peck have worn Campillo's designs for magazine and press shoots.
Octavia
Octavia is a women's clothing brand owned and designed by Roberta Maceda. The brand proudly makes every piece in Mexico. It's a favorite brand among shoppers who value versatile, easy-going designs.
Octavia's pieces are elegant, modern, and have a romantic edge. Rich hues of red and gold are interspersed with more minimalist black and beige details. Its silhouettes are all about drapery, flowing fabric, and effortless elegance.
Roberta Maceda likes to keep her brand small and upscale. She recently branched out the Octavia brand into a six-room boutique hotel in the heart of Mexico City's Condesa neighborhood. Named Octavia Casa, the retreat encapsulates the same comfort and elegance as Octavia's clothing.
Carla Fernández
Carla Fernández established her internationally-acclaimed namesake brand in Mexico City in 2000. The ready-to-wear brand seamlessly combines traditional textiles with avant-garde, geometric designs.
Carla Fernández's pieces are a perfect marriage of the old and the new. Indigenous weaving and embroidery techniques create durable, beautifully crafted fabrics manipulated into unconventional silhouettes.
For example, its oversized activist jumpsuit creates a voluminous yet elegant shape that seems almost impossible to achieve.
The brand collaborates directly with indigenous artisans across Mexico to create its luxury textiles and designs. The Carla Fernández site even has a technique section where you can shop specific textile methods like double-sided embroidery, rapacejo application, and more.
Casa Nortes
Casa Nortes pays homage to the Rarámuri, the indigenous people who were the original inhabitants of Chihuahua, Mexico. The brand works closely with local artisans in its workshop to create its gorgeous womenswear.
Each item has a comprehensive, respectful rundown of how it draws inspiration from traditional Rarámuri culture, dress, and symbolism.
For example, its Kawi Piece top has a stylized mountain design inspired by the wraps and shawls worn by indigenous women of the area. In addition, Casa Nortes names each piece after a word in the Rarámuri language.
The brand constructs all its pieces in the Casa Nortes workshop in Chihuahua. The workshop employs over ten sewists and pays fair wages. Also, the brand collaborates with workshop employees to create new designs and collections.
Hermanos Koumori
Hermanos Koumori, founded by Alejandro Sandler and Alex Leon, is a streetwear brand that draws constant inspiration from its home base of Mexico City. It aims to put Mexican streetwear on the map with its minimalist silhouettes and unique tailoring.
Hermanos Koumori offers the usual streetwear fare of pullovers, sweatpants, and tees with a unique twist. Its graphics go beyond basic logomania and elevate each piece to an artistic sphere.
Vintage typography, subtly fun tie-dye patterns, and color-blocked button-ups create an aesthetic that makes Hermanos Koumori stand out from the crowd.
An exciting aspect of the brand is its focus on storytelling. The brand builds collections based on historical events that never happened. Hermanos Koumori creates a fictional universe that draws from prehispanic cultures, sci-fi, and Mexico City. The brand is more than a company that makes hoodies. It's an art project.
PAY'S
PAY'S is a truly unique brand in Mexican fashion right now. The brand's designs call on popular culture, Mexican folk art, streetwear, and so much more. Its creative sweaters, tees, and ponchos are a force to be reckoned with.
PAY'S creates fun, playful, bold clothing that is genderless and free of judgment. It's not a brand for those who want to blend it. With its bright knits and geometric designs, PAY'S is here to bring flair to a wardrobe.
For example, naked human figures grace pastel button-ups and matching polyester shorts. If you're an animal lover, go with PAY'S adorably busy Xolo sweater, which features a knit rendering of Mexico's beloved, hairless Xoloitzcuintle dog.
Overall, PAY'S is reinvigorating traditional Mexican culture and bringing it to a new young, hip audience.
Yakampot
Yakampot (Tzotzil for "place where water is born") incorporates elements of traditional Mexican heritage into its modern designs. The brand believes clothing is a way to express oneself and communicate our unique identities.
With this idea in mind, Yakampot's designs are subtly powerful. The brand updates traditional Mexican weaving patterns and silhouettes with flowing sleeves, jewel-tone colors, and immaculate tailoring. Some blouses even have detailing reminiscent of armor, which is a fitting metaphor.
The brand works with artisans from Chiapas under a fair trade model. As a result, it fairly pays employees and supports their communities. Yakampot contributes up to 27% of each sale to workshop employees' fair wages and community development.
CIHUAH
CIHUAH, named after the Nahuatl word for "women," is a luxury brand that celebrates femininity in all its shapes and forms. Its delicate and powerful designs make it a perfect tribute to female figures in indigenous cultures throughout Mexico.
CIHUAH's pieces are perfect for the woman who wants an element of surprise in her office wardrobe. The brand's aesthetic embraces minimalist designs, a muted color palette, and innovative cuts.
For example, asymmetrical shirt panels create avant-garde dress shirts, while denim skirts transform into voluminous overalls.
According to CIHUAH, "the real luxury is time," and the brand embodies this by creating durable, high-quality pieces that will last for years. It also incorporates sustainable practices into its production, such as upcycling fabric waste and keeping things local to reduce its carbon footprint.
Lorena Saravia
Lorena Saravia launched her eponymous line in 2010 after many years of studying in Barcelona and collaborating with high-profile clients and brands. Today, the Mexico City-based luxury brand creates timeless pieces for contemporary women.
Lorena Saravia's designs are known for their structural tailoring and energetic silhouettes. However, the designer's signature cowboy boots also play with proportion and scale by undermining the classic shape.
Each collection explores texture, volume, silhouettes, and color in an engaging, refined way. The brand's Spring 2023 collection is a masterclass in mixing subdued neutrals with energetic pops of color. Classic white and black pieces intersperse with vibrant blues, pinks, and a stand-out pattern.
MANCANDY
MANCANDY is the fashion art project of musician and designer Andres Jiménez. The gender-fluid brand fearlessly explores and celebrates Mexican subcultures and queer joy.
MANCANDY's designs are anything but boring. Instead, the brand is all about freedom of expression and liberation of identity. Throughout its collection, you'll find pieces such as nine-pocket jeans, cropped dress shirts, and frilly basketball shorts that are both subversive and titillating.
With MANCANDY, Jiménez aims to redefine preconceived notions about Mexican fashion and designers. Many in the fashion world stereotype Mexican fashion as traditional, stuffy, and boring. MANCANDY, with its bright colors, sexy cuts, and urban vibe, is anything but.
Simple by Trista
Simple by Trista was established in 2011 by Giovanni Estrada and José Alfredo Silva. The luxury brand, based in Mexico City, creates simple, timeless pieces that are understated and refined.
Simple by Trista's womenswear line is full of gorgeous neutrals and pastels that exemplify the brand's soft, flowy silhouettes. For example, light blue voluminous dresses feature panels with contrasting shades of dark blue, and relaxed poplin jumpsuits can be dressed up with stilettos or dressed down with flats.
The brand also creates classic basics for men, including dress shirts and linen t-shirts. Both its women's and menswear have a subtle utilitarian feel, with no-nonsense cuts and an intentional lack of frills. As a result, its clothing is versatile, modern, and elegant without being too loud.
Ocelote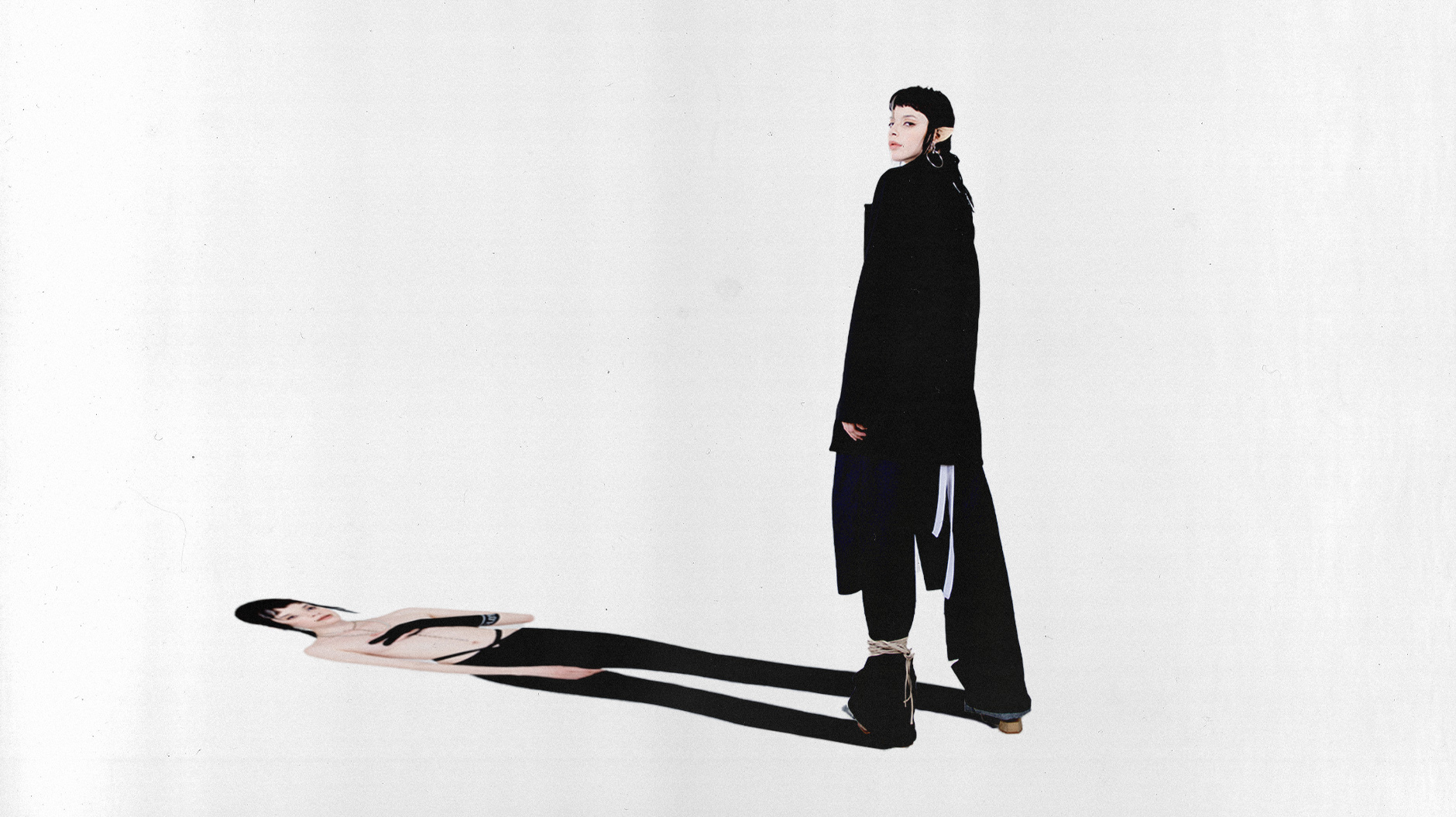 According to Ocelote, "simplicity is the most complex form of expression." The avant-garde, ready-to-wear brand has a pretty good handle on this complexity.
Ocelote, based in the Mexico City neighborhood of Condesa, creates futuristic and chic designs that push the boundaries of established gender norms. Its edgy yet straightforward designs focus on blacks, whites, and streamlined silhouettes. Its Genderless Essentials collection, for example, features shiny pleather tracksuits, bondage-inspired tops, and trousers that play with proportion.
Ocelote collections constantly blur the line between simplicity and haute couture. There's a subtle hint of Bauhaus and practical design in each piece. However, these influences contradict the brand's love of volume and barely-there fabrics.
Ocelote is one of the most cutting-edge, progressive luxury brands to emerge out of Mexico City recently.
Someone Somewhere
Someone Somewhere is a clothing brand that is humanizing the world of fashion. Every completed piece of clothing has a tag signed by the person who made it and the location where they made it.
The brand's signature pocket tees feature colorful, handmade designs inspired by traditional Mexican textiles. Geometric patterns reminiscent of mountains, oceans, and your grandma's favorite apron are all featured.
In addition to creating comfy, casual tees, Someone Somewhere is a sustainable company. In fact, the brand is the first Mexican manufacturing company to obtain Climate Neutral certification. In addition, carbon offsetting and energy-efficient practices are integral to the brand's production.
Amor & Rosas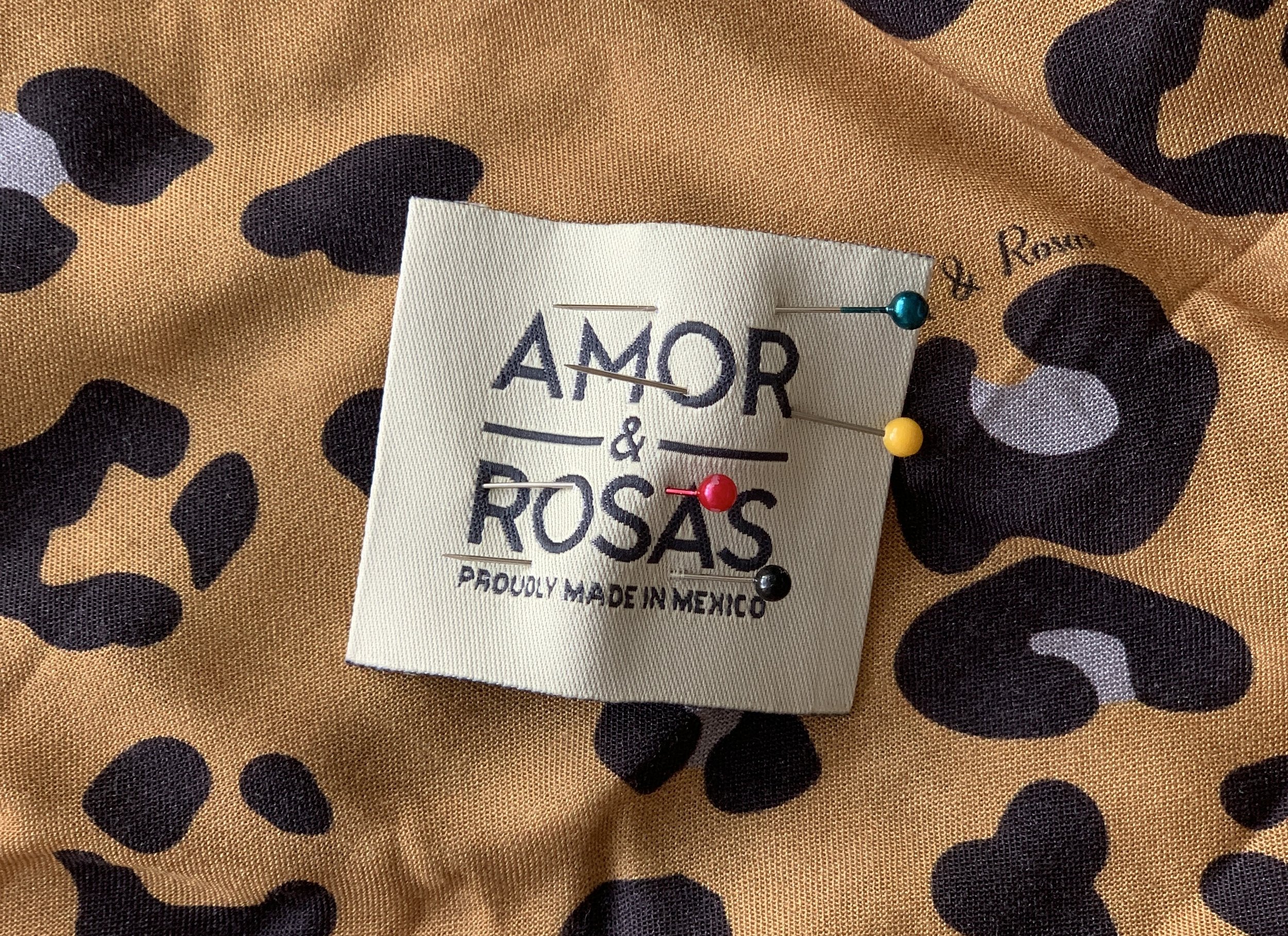 Amor & Rosas co-founders Debra Broberg and Laura Melendrez are putting a face to the people behind its clothing. The brand partners with over 80 artisans throughout Mexico to produce high-quality pieces that pay homage to Mexican embroidery and looming practices.
Each Amor & Rosas collection features hand-embroidered graphics, many of which are heavily influenced by Mexica mythology and imagery. For example, its Spring/Summer 2021 "Daydreaming" collection features hand-dyed, flowing pieces with delicate floral embroidery.
In contrast, its 2022 "Warrior" collection draws inspiration from vaquero fashion and features powerful, stylized creatures.
Amor & Rosas prides itself on its slow fashion approach. It's B Corp Certified as of 2020 and pays its handcraft artists 20% more than comparable luxury brands. In addition, Amor & Rosas uses deadstock and natural fabrics like cotton and hemp in its pieces.
Alejandra Raw
The Alejandra Raw Project is a sustainable fashion design project based in Guadalajara. Its main goal is to create durable pieces that motivate people to support responsible fashion.
Alejandra Raw designs pieces that don't follow flash-in-the-pan trends. Instead, its aesthetic is entirely unique, with lots of fringes, raw edges, and special cut-outs.
For example, the long fringe hems of its ponchos give the elegant, understated pieces an edge that makes them stand out.
The brand uses traditional weaving, embroidery techniques, and vintage fabrics. Its mission is to create "clothing of the future" with long-lasting, quality pieces that work across seasons.
Eilean
Eilean has been around since 2012 and became 100% sustainable in 2016. The luxury brand, founded by Eilean Beaumaris, is based in Santiago de Querétaro.
The brand's aesthetic is simple, natural, and refined. Its selection of blouses, dresses, skirts, and more are made from organic and naturally occurring fibers like cotton and bamboo.
In the online store, you can shop by fabric, which is an excellent option for eco-minded shoppers.
Eilean also creates one-of-a-kind pieces made from leftover and deadstock textiles. These upcycled pieces have the same elegance as "regular" Eilean pieces. For example, adorably ruffled bamboo shorts paired with cotton leotards and deadstock scrunchies tie the whole look together.
Tiempos
Designer Esteban Tamayo started his latest label, Tiempos, in 2019. The brand creates edgy club and activewear essentials, all produced in Mexico. From tracksuits to dyed leather jackets, Tiempos has it all.
Tiempos doesn't shy away from color and innovation. Neons, ombré, and contrasting color pairings are everything in its collections. Its designs are edgy and modern, with provocative cut-outs in many of its tanks, pants, and dresses.
Tamayo describes his clothing as "fit for a party," and that's exactly what they are. While reminiscent of Y2K fashion, the brand's designs capture a modern energy and optimism that Tamayo finds unique to Mexican culture.
With Tiempos in your wardrobe, you'll be ready for a night out, a rave, and everything in between.
Benito Santos
Designer Benito Santos and his self-named label are essential fixtures in Mexican fashion. Santos has dressed celebrities and influential figures such as Mexico's former First Lady Angélica Rivera and former Miss Universe Ximena Navarrete.
His vibrant, powerful sense of style is evident in his brand's designs. From lamé gowns to tailored balloon sleeve tops, Benito Santos creates some of the classiest eveningwear out there. In addition, his causal ready-to-wear sweaters and blouses are full of playful patterns and bold colors.
Benito Santos is the perfect luxury brand for women who love to make a statement. Its voluminous silhouettes and classic cuts make it a timeless brand to have in your closet.
In a surprising twist, the brand also creates luxury home goods like tableware, duvet covers, and bed linens.
Gregorio Cayetano
Gregorio Cayetano launched his namesake brand in 2015, known for its romantic, feminine designs. As a result, you'll find plenty of ruffles, satin, and feathers in almost every Gregorio Cayetano collection.
The brand is known for its romanticism. Drapery, ruching details, and volume-heavy tailoring create dresses that are simultaneously classic and sexy. Its designs draw inspiration from French fashion but make it entirely original with unique touches like asymmetrical hems and earth tones.
Gregorio Cayetano keeps a low profile on social media, but it's a favorite among the fashion in-crowd. The brand's designs are featured in TV shows like the recent Rebelde reboot and magazines like Harper's Bazaar and L'Officiel.
Alersundi
Alersundi, a portmanteau of designer Alejandra Lersundi's name, is elevating Mexican fashion to a new level with its made-to-order couture clothing. Each collection released by the brand drips in elegance and glamour, and fans can't get enough.
Dramatic off-the-shoulder gowns, delicate feather details, and vibrant sequin fabrics create an elegant homage to classic Hollywood and old-world romance. It's no wonder the brand is a red-carpet favorite for Mexican stars like Luisa Fernanda, Carmen Aub, and Kristal Silva.
Alersundi made its New York debut during Fashion Week in 2021. The collection embodied the brand's love of vintage glamour, with red carpet-ready ensembles like a silver 1920s flapper dress and feather-laced sequin pants.