Spain is best known for its high-street fashion brands like ZARA and Mango. However, there are plenty of Spanish luxury brands that often fly under the radar.
Spanish luxury fashion is famous for its craftsmanship, quality, and modern take on classic looks. While more conservative in style than some European neighbors, Spanish brands infuse understated chicness into every design.
We've put together a mix of the best high-street and luxury fashion brands in Spain. So if you want to add classic flair and long-lasting pieces to your closet, look no further.
Here are 25 of the top high-street and luxury Spanish clothing brands.
Ecoalf
Designer Javier Goyeneche founded Ecoalf in 2009 to create a truly sustainable fashion brand. Its mission is going strong. The brand became a certified B Corporation in 2018 and is on track to achieve zero carbon emissions by 2030.
Ecoalf's designs perfectly combine luxury fashion's high-brow aesthetic with streetwear's sensibility. For example, oversized puffer jackets come in rich colors like caramel and charcoal. In addition, chic turtlenecks are given an edgy twist with Ecoalf labels prominently stitched onto the sleeves.
Ecoalf has expanded throughout Europe and Asia, with flagship stores in Madrid, Barcelona, Tokyo, and Paris. In addition, the brand plans to expand to the U.S. market with a new flagship store in Los Angeles.
Roberto Verino
Roberto Verino established his namesake brand in 1982. Its classic designs have since become synonymous with high-quality Spanish fashion.
Roberto Verino's style is refined, classic, and luxurious. Its collections contain lush turtleneck sweaters, understated blazers, and shimmering party dresses. Its Fall/Winter 2022 collection features chic puffer jackets, pops of bright color, and trench coats with updated, sleek silhouettes.
If the Roberto Verino price tag is too steep, have no fear. You can still attain the brand's classic looks by renting pieces through its BlackLabel program. Browse through a selection of formal dresses, tops, and more to find something to suit any special occasion.
TWOTHIRDS
If you're looking for sustainable Spanish fashion, TWOTHIRDS is the way to go. Founded in 2010 by Lutz Schwenke, this Barcelona-based brand creates climate-neutral clothing that is durable and fashionable.
TWOTHIRDS creates timeless pieces using high-quality materials. Its designs use organic cotton, linen, and TENCEL™ lyocell fabrics. In addition, it ethically produces every piece of clothing in Portugal, Italy, and France.
TWOTHIRDS makes it easy to build a whole sustainable wardrobe for men, women, and children alike. It has everything from knits to underwear, and every single piece is versatile, comfy, and classic.
Manolo Blahnik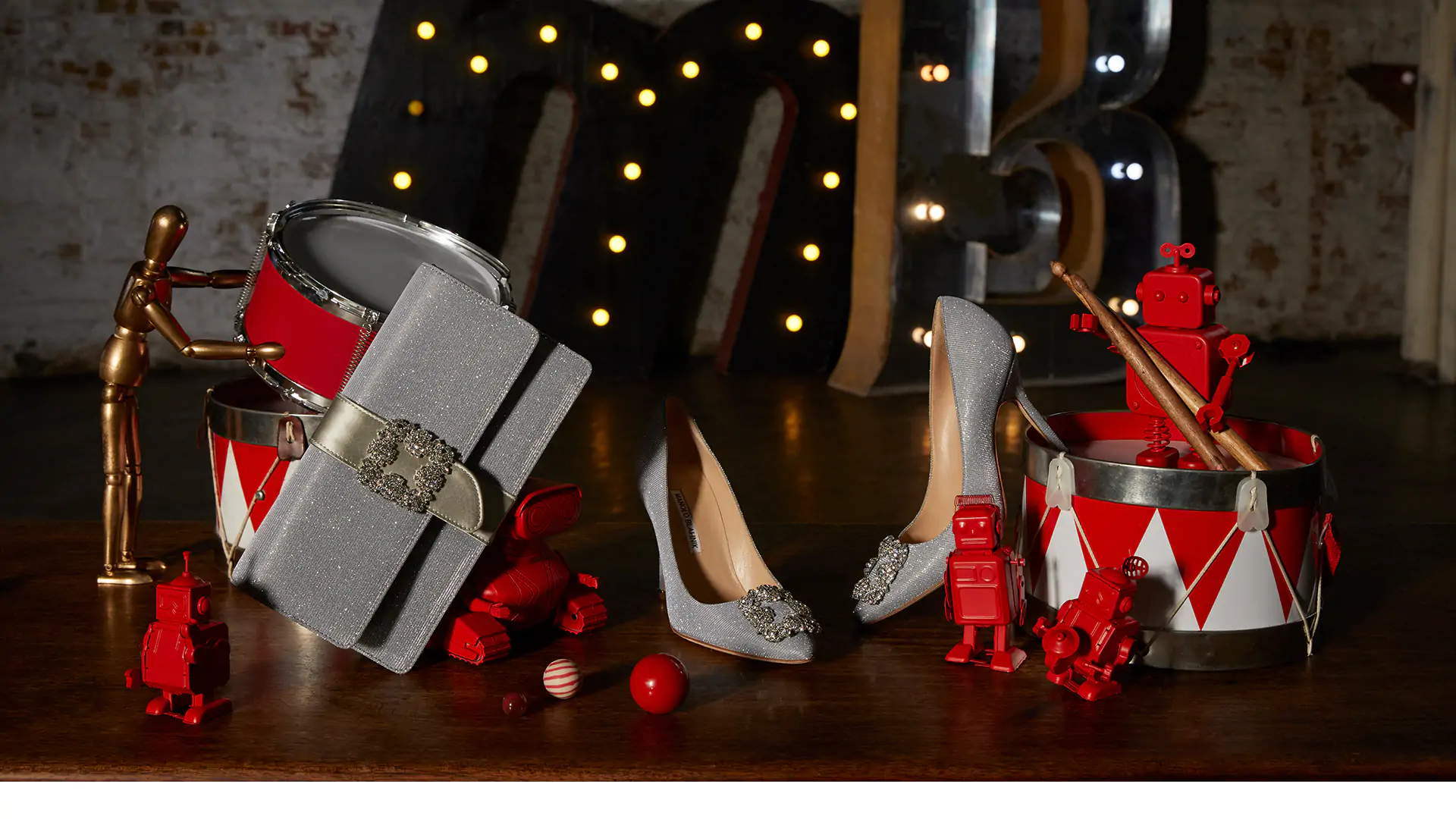 Thanks to Sex & the City and Gossip Girl, everyone knows about Manolo Blahnik. The brand's famous stiletto heels are some of the sexiest in the world and define elegance and refinement.
Manolo Blahnik began his namesake brand in the 1970s. His designs stood out from the crowd because he unapologetically created stiletto heels during a time when wedges were in style. Classic designs like the BB, Hangisi, and Nadira are must-haves for any shoe-lover.
Manolo, now in his late 70s, is still heavily involved with the brand's operations. He sketches every shoe design himself and oversees prototype development each season. The brand has flagship stores worldwide, including New York City and Paris.
LUPO
LUPO, founded in the 1920s, is a Barcelona-based brand creating truly unique luxury bags. Leather goods are the main focus, but the brand also uses other exotic materials like python skin.
LUPO's use of material makes each bag a work of art. The scalloped edge of the Lady Fuster, the leather pleating of the Abanico, and the sculptural waves of the Pedrera elevate the everyday handbag into something uniquely luxurious.
The brand prides itself on its Spanish roots and often draws inspiration from its hometown of Barcelona. LUPO credits the architect Antoni Gaudí, the painter Joan Miró, and the famous Hotel Casa Fuster as muses for some of its designs.
Bimba y Lola
Bimba y Lola is a favorite among 20-something shoppers because of its carefree aesthetic and fun-loving designs. Funnily enough, founders María and Uxía Dominguez named their modern brand after their dogs.
Bimba y Lola redefines cutting-edge fashion with its off-the-wall, avant-garde designs. Glittery tinsel slides, bright pink satin dresses, and loud fur overcoats all combine to create a brand that is simultaneously wearable and artistic.
While the brand has flown under the radar in mainstream fashion, shoppers worldwide have embraced its weird aesthetic and funky silhouettes. As a result, the brand has expanded beyond Spain to South America, Asia, and the Middle East.
Castañer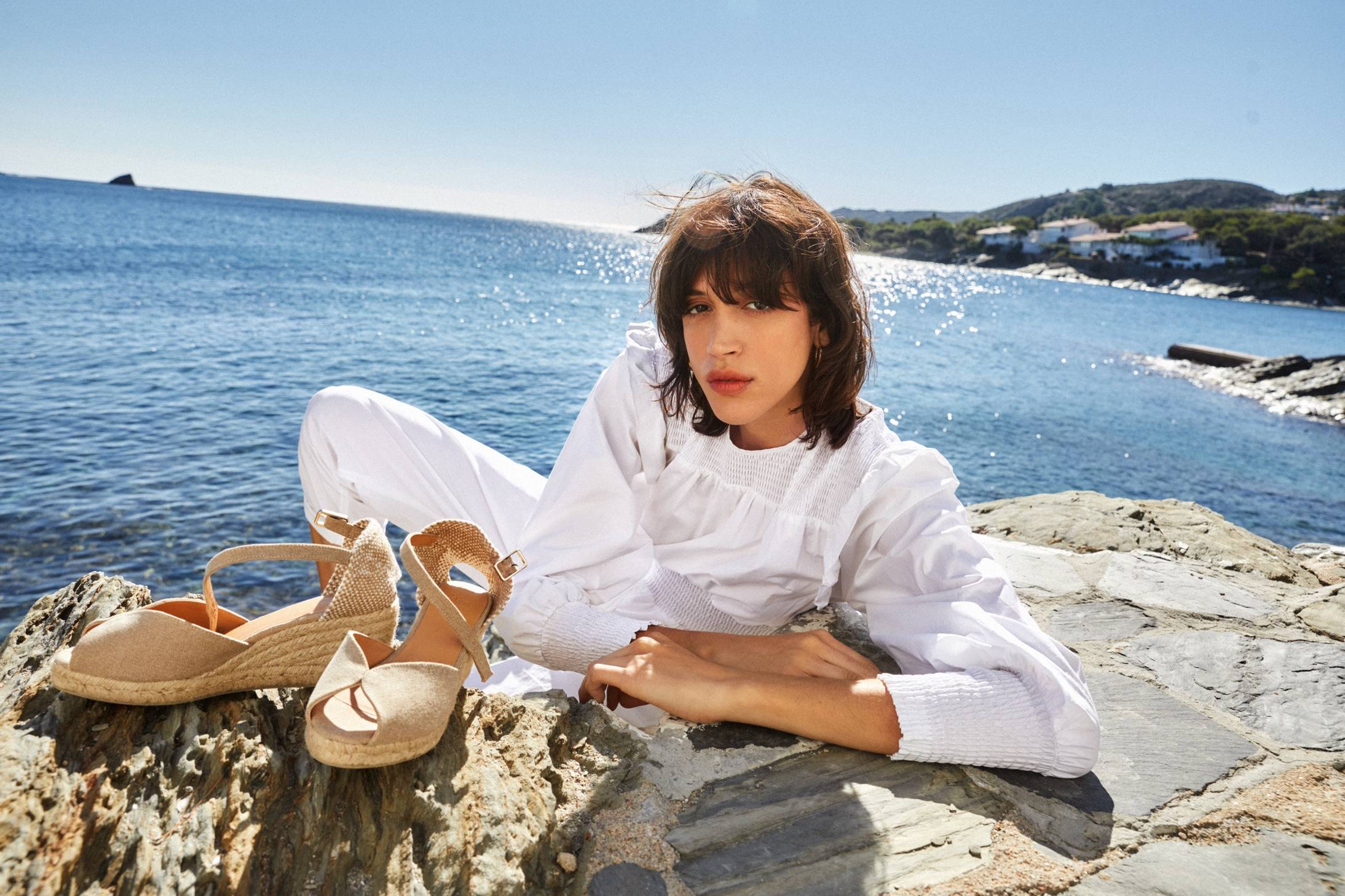 We love Castañer's wedge and sandal espadrilles (don't tell Manolo Blahnik). Castañer brought fame to the casual shoe style with its chic designs and quality construction.
The brand was founded in 1927 but truly burst onto the scene in the 1970s when Yves Saint Laurent commissioned the now-famous espadrille wedge design. Many have tried replicating the jute heel, strappy ankle laces, and canvas cloth of Castañer's wedges. However, none can compare.
Castañer also creates chic ankle boots, flats, and chunky heels. Each shoe design is subtle, classic, and versatile. It's the go-to shoe brand for fashion-forward jet-setters and celebrities alike.
Loewe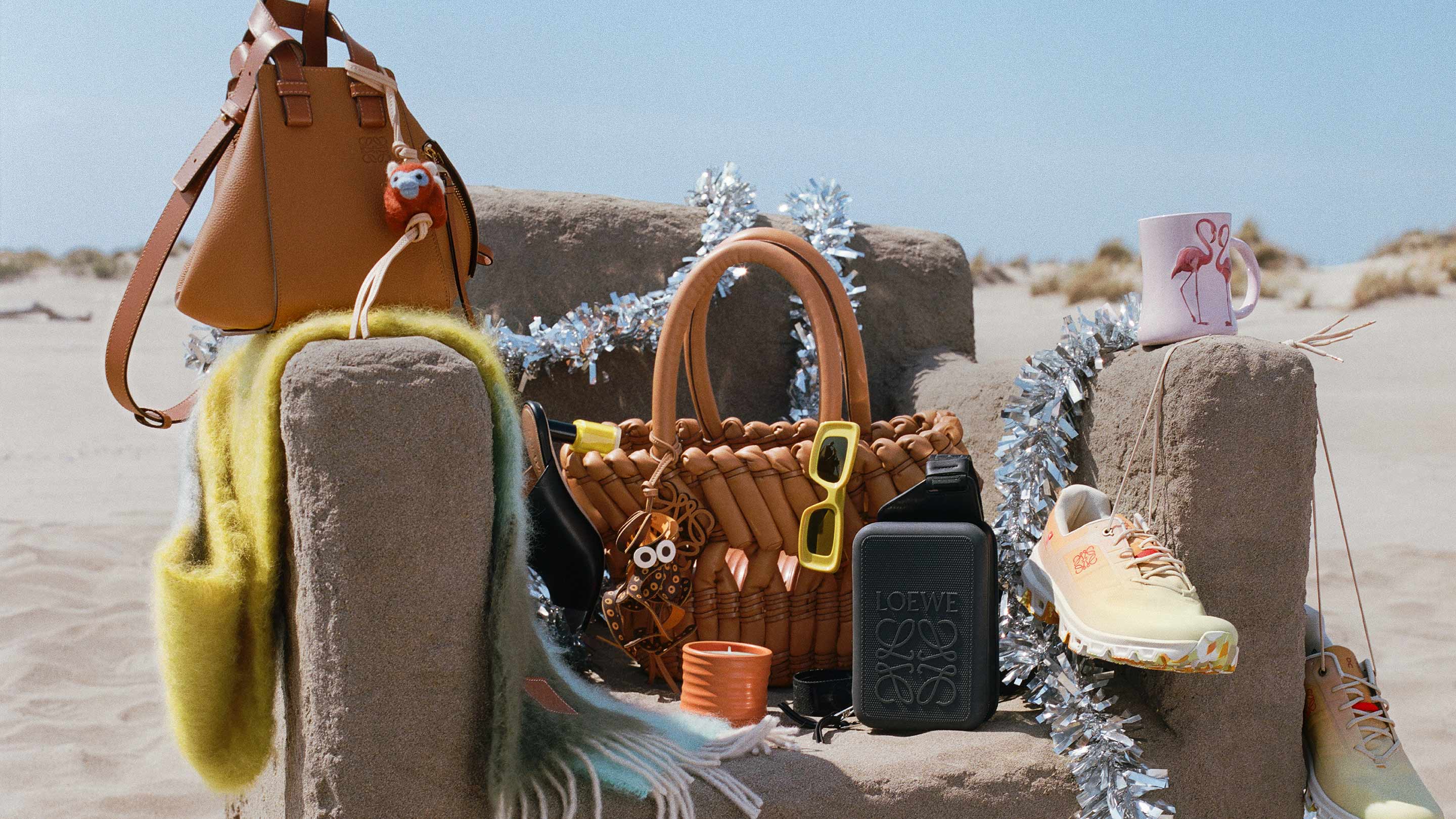 Founded in 1846, Loewe is one of Spain's oldest luxury brands. Its high-quality leather handbags stand the test of time because of their timeless designs, unmatched construction, and impeccable craftsmanship.
Loewe began as a leathermaking collective that soon became an exclusive brand, even creating luggage and leather goods for the royal household of Spain. Today, shoppers around the world highly covet Loewe's iconic bags.
The brand's iconic shapes, such as The Flamenco and The Puzzle, are fan favorites. Bright colors, bold logos, and sleek shapes ensure that Loewe bags remain a handbag industry mainstay.
Adolfo Dominguez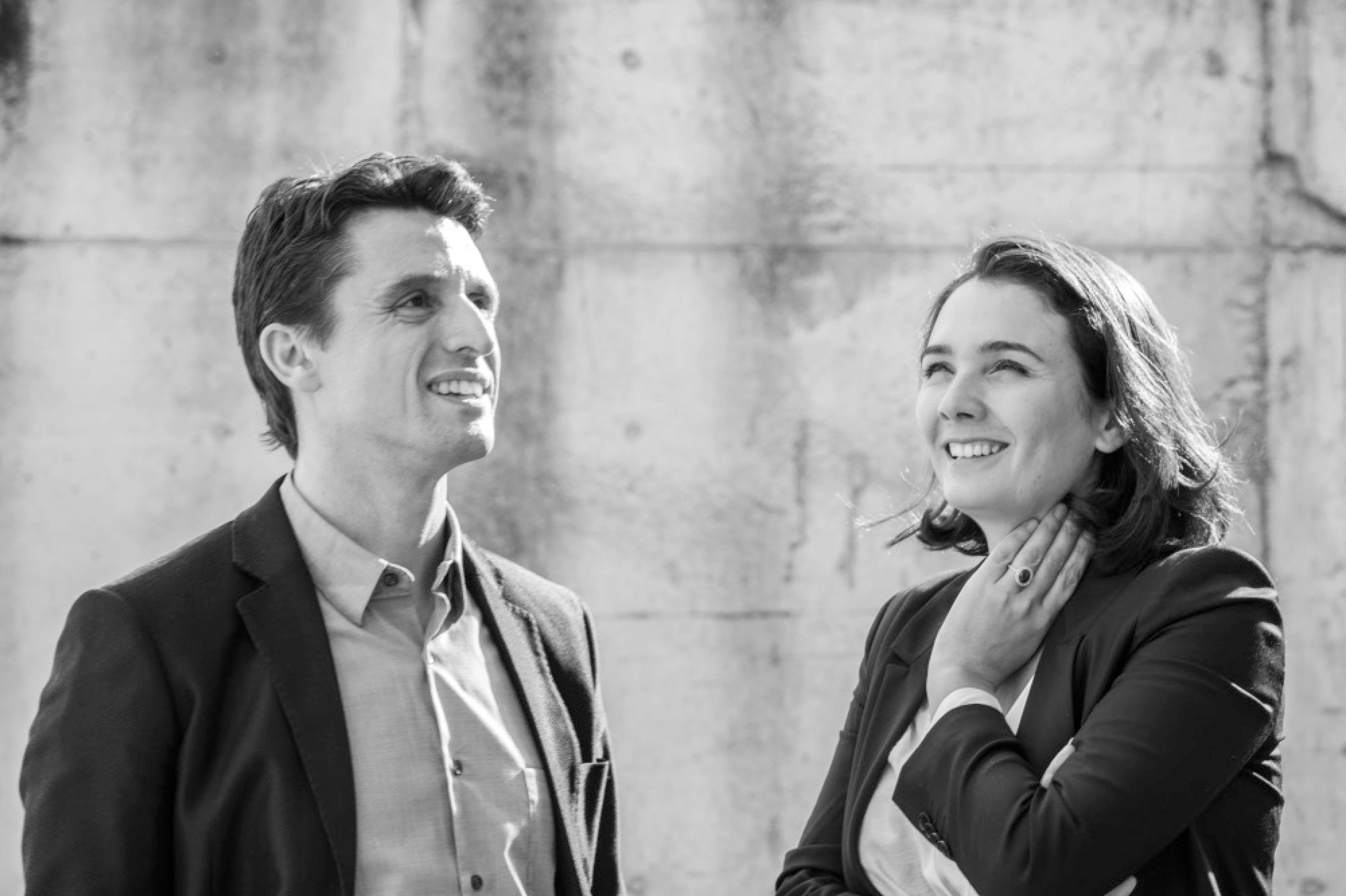 After running the family boutique business, designer Adolfo Dominguez founded his self-named brand in the 1980s. His background in fashion set him up to establish a cornerstone Spanish brand.
Adolfo Dominguez's designs elevate classic pieces like scarves, pants, and knitwear. Each piece is effortlessly classic and timeless. However, the brand infuses a modern twist to the basics, such as the occasional pop of color or enjoyable pattern.
Adolfo Dominguez coined the slogan "Wrinkles are Beautiful" to capture how the brand embraces the natural state of both fabrics and people. The brand's effortless, everyday pieces make customers feel comfortable in their own skin.
Agatha Ruiz de la Prada
Agatha Ruiz de la Prada is a Spanish aristocrat, but her self-named brand is anything but stuffy and pretentious. De la Prada, who is in no way related to the Italian brand of the same name, established her label in 1981.
Agatha Ruiz de la Prada's designs are loud, colorful, and full of life. Its couture pieces create structural, atypical silhouettes that surprise and delight. The brand also has an affordable ready-to-wear line that infuses the same elements of high-contrast patterns and funky colors.
The brand's bright, youthful collections are reminiscent of Moschino's bold designs. However, the brand stands entirely on its own. Its recent collection features color blocking, adorable daisies, and happy hearts galore.
Indi & Cold
Indi & Cold focuses on durable, quality clothing that stands the test of time. Shoppers can wear Indi & Cold pieces across seasons in endless ways.
The brand's Creative Director, Cristina Villar, infuses her feminine, shabby chic aesthetic into each design. As a result, soft shades of blue, pink, and beige appear throughout Indi & Cold collections. Furthermore, its embroidered blouses, belted knitwear, and houndstooth suits are fashion staples for anyone wanting an effortlessly refined look.
Sustainability is a large part of the brand's practice. It continues to move towards more eco-friendly fabrics, like natural wool and cotton. In addition, Indi & Cold is currently working towards a B Corp certification.
Pretty Ballerinas
Pretty Ballerinas is a masterclass in the Spanish shoemaking tradition. The brand has only been around for about 20 years but continues a 100-year tradition. Pretty Ballerinas produces its classic flats in a small village on the island of Menorca, where this shoe style has been made since 1918.
The brand started off exclusively producing classic ballerina flats but has since expanded to other styles like boots, sandals, and loafers. The brand embraces a fun, chic aesthetic with lots of quilted leather, simple bows, and refined patterns.
In addition, Pretty Ballerinas shoes find the perfect balance between comfort and style. Fans of the brand love how the shoes don't have a break-in period and come in various styles. No first-time blisters with these flats on your feet!
Nice Things
Nice Things is a Barcelona-based brand founded in the 1990s by Paloma Santaolalla and Miguel Lanna. Today, the couple's daughter, Paloma Lanna, runs the brand. Currently, she is focusing on creating more sustainable clothing collections.
Nice Things designs reflect the simple idea of living in a world where nice things happen. Its collections are feminine, with a rich but subtle color palette of neutrals and jewel tones. Hand-drawn patterns and fabrics are also significant elements of Nice Things designs.
Nice Things wants us to slow down and take care when sourcing our wardrobes. The brand's "We Love Planet" collection features pants, shirts, and vests made from organic and sustainably harvested cotton.
Yerse
Yerse was founded in 1964 by Lluís Generó Domènech and quickly became known for its durable, vintage-inspired knitwear. The brand produces various products today, including outerwear, trousers, and accessories. However, the brand's sweaters and cardigans are stand-out pieces.
Yerse designs are feminine and delicate and call back to classic silhouettes. However, each piece is elegantly modern, with cozy heather colors and minimalist cuts. Yerse aims to fill your closet with elevated basics that you can mix and match all year round.
The brand also focuses on sustainability. It's a huge advocate for slow fashion. Yerse works with small businesses and artisans throughout its supply chain to create the highest quality clothing possible. In addition, over 90% of its fabric is natural, and 28% is organic.
Massimo Dutti
Massimo Dutti may sound Italian, but the brand was founded in Barcelona by designer Armando Lasauca. Originally launched as a menswear label, the brand now creates womenswear, shoes, and accessories.
The brand is known for its classic basics, knitwear, and cashmere. Massimo Dutti's cozy sweaters, sleek outerwear, and soft button-ups are timeless pieces that will form the foundation of your closet for years. Its 100% cashmere pieces are also made to last and never go out of style.
Today, Massimo Dutti is owned and operated by the Spanish company Inditex. The brand is a popular choice among shoppers because it is a bit more affordable than high-end luxury companies but still maintains superb quality.
Alba Conde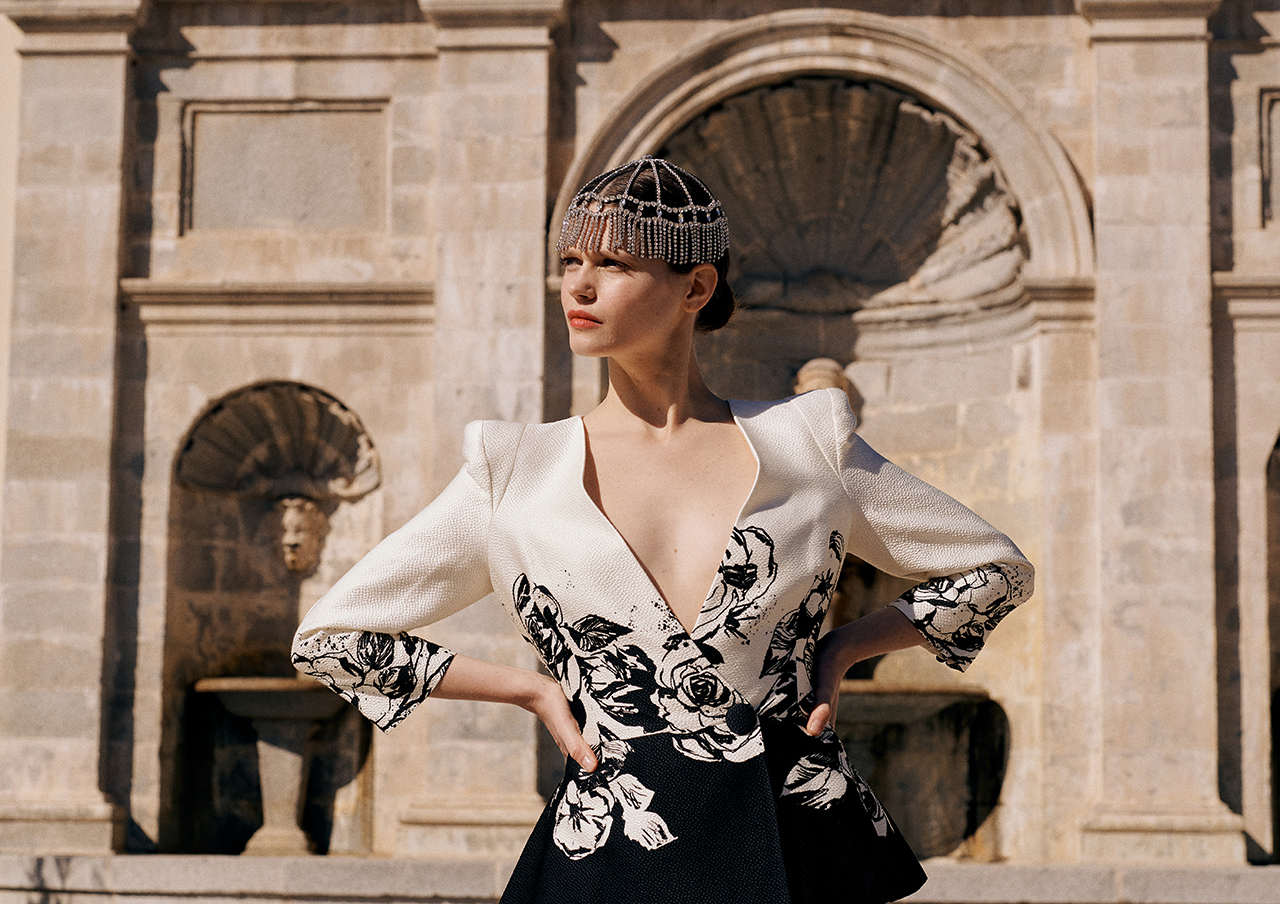 Alba Conde has created understated retro-inspired womenswear for over 30 years. The brand's designs appeal to an older, more conservative shopper, but its pieces are never frumpy.
Its designs are reminiscent of the 1960s with a modern flair. Large buttons, block-color patterns, and vintage silhouettes pair with modern fabrics and slim cuts. Each Alba Conde collection features pieces that work across seasons and don't fall into short-lived trends.
Alba Conde is a versatile brand that can easily build a whole wardrobe. Each piece is easy to mix and match, making it perfect clothing for the office or happy hour. In addition, the brand's AC by Alba Conde line focuses on more trendy, youthful designs for younger shoppers.
Pull&Bear
Pull&Bear has been serving international trends with a Spanish twist since 1991. The brand creates affordable clothing with an urban flair for men and women.
Pull&Bear has everything you need for a night out or a relaxing day at home. Pull&Bear makes it easy to build a cutting-edge and on-trend wardrobe from mini sequin dresses to matching set loungewear.
The brand constantly collaborates with celebrities and other streetwear brands to bring customers fresh designs and looks. For example, its recent collaboration with Argentine singer Tini Stoessel features a sexy combo of mesh, fringe, satin, and sequins.
Desigual
Desigual began with a jacket. In 1984, designer Thomas Meyer created an upcycled jacket out of second-hand jean scraps, and it quickly became known as the "Iconic Jacket." Riding on the wave of individuality and creativity, Meyer established Desigual soon after.
Desigual translates to "unequal" or "uneven." Its designs are often bold and slightly off-kilter, with disorienting patterns and unique fabrics. Pieces like its Pink Panther jumper, neon plaid trousers, and marble tie-dye midi dresses make a statement.
Desigual has an international presence, with stores in the United States, South America, and Asia. It recently expanded its reach into India, opening a store in Delhi in 2021.
Palomo
Palomo is a fresh, young luxury brand that emerged in 2015. It's here to shake things up with its genderless, innovative collections.
Designer Alejandro Gómez Palomo creates clothing that is simultaneously sexy, powerful, elegant, and fun. Pieces like zebra-print turtlenecks, cheeky linen pants, and flowing ombre shirts explore gender fluidity and redefine masculinity.
Palomo has a reputation for turning gender norms upside down and inside out. The brand's SS 2022 collection picked apart traditional menswear. For example, robust shoulder-padded trench coats paired with barely-there shorts and cleverly tailored suit jackets served as crop tops.
Sfera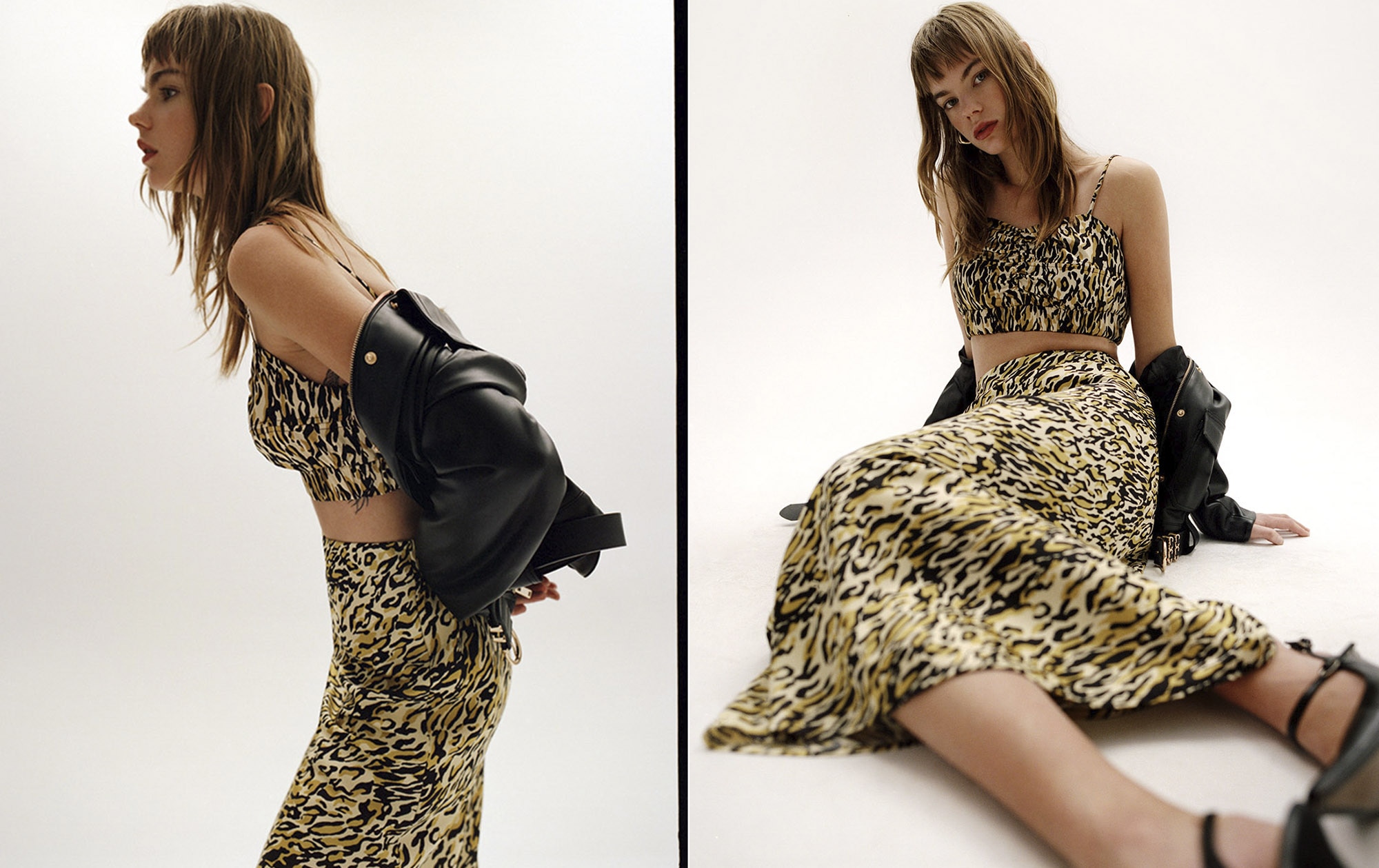 Sfera is an excellent brand for shoppers wanting understated, chic clothing at affordable prices. It offers a giant selection of styles for men, women, and children, from pajamas to outerwear.
Sfera brings a modern twist to classic pieces like knit pullovers and full-length coats. Surprising cut-outs, bold floral designs, and whimsical embroidery create an irresistible granny-chic vibe. Its menswear is equally cozy, with fluffy turtleneck knits and minimalist outerwear.
Sfera operates under its parent company, El Corte Inglés, and has stores throughout Spain and Portugal. The brand also has a presence in Mexico, Saudi Arabia, Greece, and Belgium.
Bershka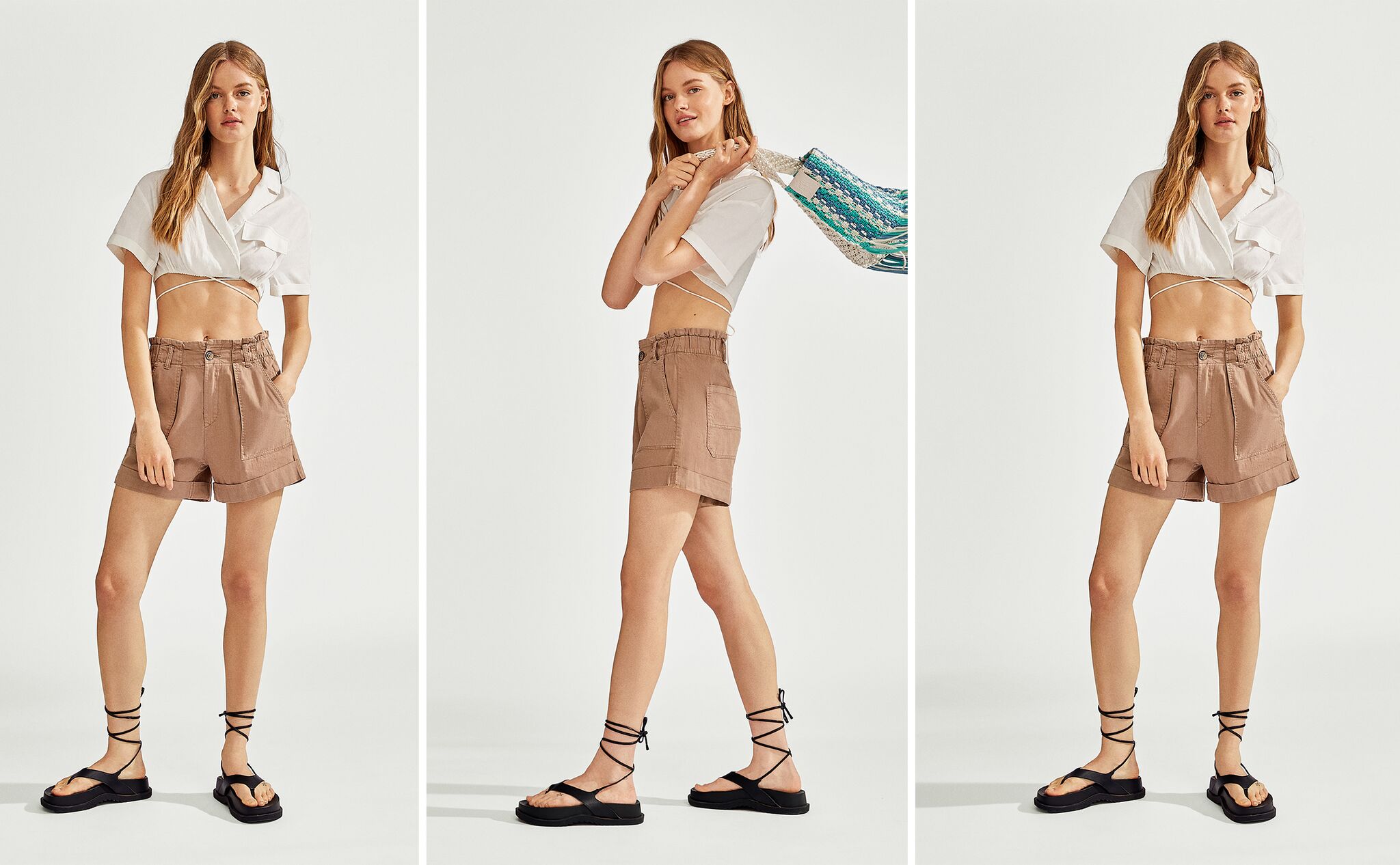 Bershka, established in 1998, is the second-largest brand operated by the Inditex company. The brand caters to a younger crowd than its sister company, Zara, with more Y2K-inspired silhouettes and cuts.
Bershka designs are incredibly affordable and fashion-forward. Plaid bodycon dresses, cropped sweaters, and oversized outerwear are brand mainstays at the moment. In addition, the brand leans into our love of nostalgia by collaborating with Hello Kitty, Avril Lavigne, and more retro icons to create branded pieces.
Also, the brand's menswear collection leans heavily into popular streetwear trends. Graphic-design hoodies, oversized pullovers, and minimalist tracksuits are hot choices for shoppers right now.
Stradivarius
Stradivarius is considered by many to be the more affordable version of Zara. From parachute pants to stiletto ankle boots, this brand offers a little bit of something for everyone.
Stradivarius's womenswear designs are casual, fun, and easy to wear. It has an overwhelming selection of dresses, skirts, and shirts that is so vast you're bound to find something you like. In addition, the brand offers a unisex line featuring tanks, graphic tees, faux leather pants, and more.
The brand also offers STR Teen, a line that creates trendy designer-inspired pieces at affordable high-street prices. So why save up thousands of dollars to get some Balenciaga sneakers when you can get some platform trainers that won't break the bank?
Hoss Intropia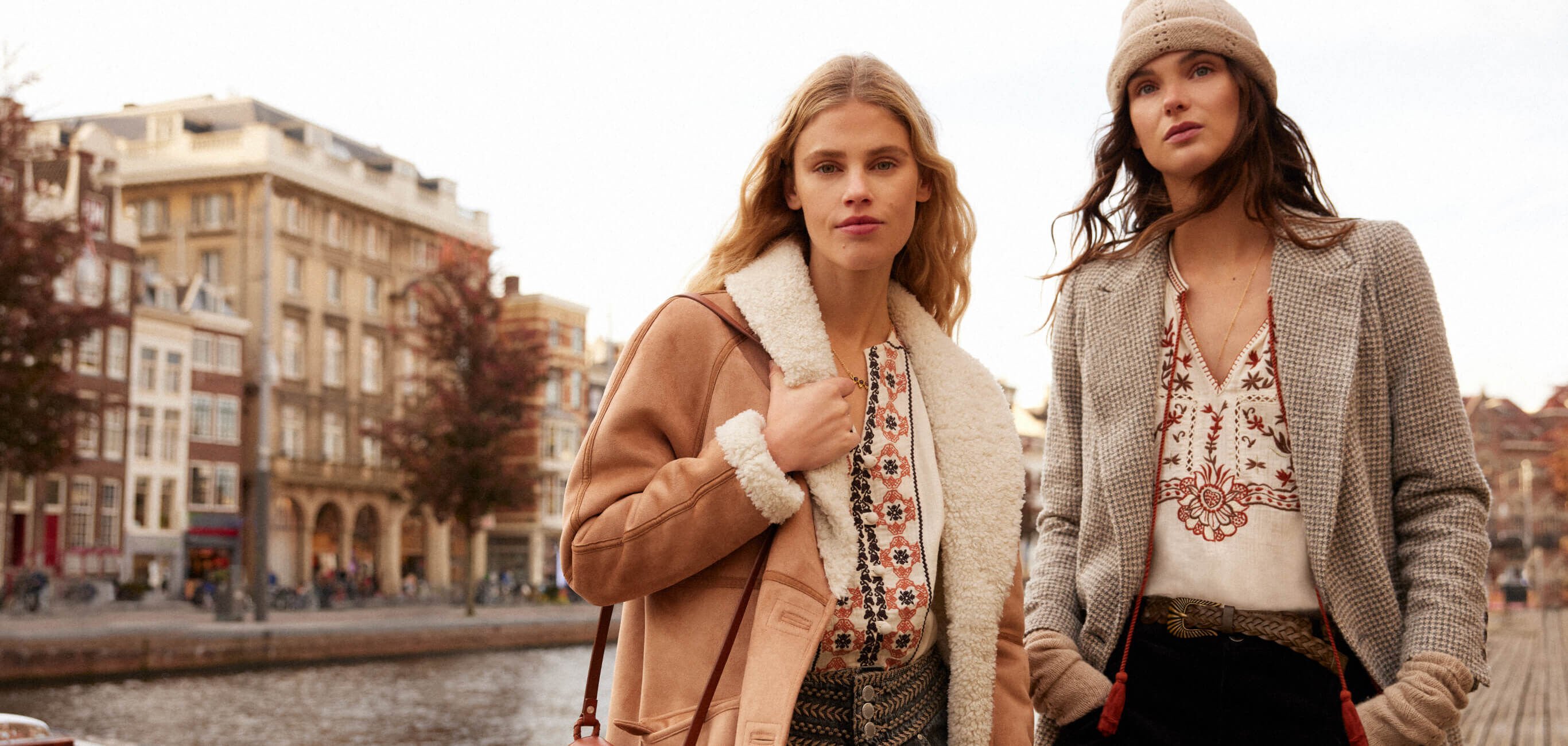 Hoss Intropia creates feminine, delicate womenswear that feels like a fairytale. Flowy dresses, touches of lace, and subtle patterns combine to create a folksy, whimsical, and shabby chic aesthetic.
Hoss Intropia creates clothing for the modern, authentic woman who isn't interested in blindly following trends. The brand's pieces are timeless, refined, and multifaceted. Its collections are full of basics like pullovers, cardigans, and never-boring dresses.
The brand is similar in feel to Indi & Cold, perhaps because Cristina Villar has acted as Creative Director at both brands. Hoss Intropia pieces work together seamlessly, regardless of season or collection. It's easy to build a whole wardrobe under this brand.
ZARA
ZARA is perhaps Spain's most well-known fashion brand. Owned by textile giant Inditex, ZARA creates a massive selection of clothing for men, women, and children. The brand is famous for its affordable, fashion-forward pieces.
If you dream of it, you can probably get it at ZARA. The brand has everything from fur coats to pinstripe vests. ZARA pieces are mass-produced, but the brand doesn't skimp on quality. It presents runway fashion in an accessible way for shoppers around the world.
Although ZARA is considered fast fashion, it succeeds in bringing a high-end feel to its overall aesthetic. The brand doesn't pay much for advertising and focuses on opening stores in high-end areas like New York City's Fifth Avenue and Beverly Hills in Los Angeles.
Mango
Mango is definitely ZARA's biggest Spanish competitor. The Barcelona-based brand caters to people of all ages and gender identities, with hundreds of styles on its online store.
Mango's designs range from minimalist and understated to feminine and maximalist. As a result, you can easily find a few new Mango pieces to add to your closet, regardless of season or style. Cozy turtleneck dresses, classic peacoats, and strappy sequin dresses are just a few of the brand's offerings.
Mango is considered a fast fashion brand but is committed to adopting more sustainable practices. It's working towards adopting 100% sustainable packaging and increasing its participation in the circular fashion economy.