From parties to lunch boxes, Doritos have been a favorite for kids and adults for decades. The nacho cheesiness combined with the perfect crunch of the corn chip is an undeniable flavor combination. As an already pretty perfect chip, some may wonder why you would seek out off brand Doritos.
One reason you may want an alternative to the classic is for health reasons. Many of the classic Dorito chip flavors are made with milk. Therefore, if you follow a vegan diet as an adult you may miss the cheesy flavor of your youth. Even if you are not vegan, you may desire a less processed version of these tasty chips.
Another ingredient that may impact your decision to eat Doritos is the main ingredient – corn. While the crunchy texture of these classic chips is one you may crave, you may not want the carbs that come from them. Moreover, you may not mind the carbs but want to simply avoid corn products.
In addition to trying to make healthier choices, another reason you might want a Doritos alternative is just for a small change from the classic. Whatever your reason for seeking out a new Doritos option, there are over a dozen delicious options to choose from. Keep reading to find the best alternative for you!
Doritos Alternatives for Flavor
Paqui
Paqui is a brand that believes chips should be made with real flavor! Therefore, rather than relying on the artificial flavoring found in traditional Doritos, they use real cheese. Moreover, real peppers!
The use of real ingredients adds a bold flavor to their tortilla chips. This real flavor of cheese and peppers is a distinct and fresh taste that is uniquely Paqui. While they have their own distinct flavor, Paqui offers an assortment of flavor choices just like Doritos. Perfect for any party or everyday munching.
Mucho Nacho Cheese
Haunted Ghost Pepper
Fiery Chili Lemon
Zesty Salsa Verde
Jalapeno Tropicale
The only downside to the fresh flavor of Paqui Chips is that fewer preservatives mean a shorter shelf life. Therefore, it is best to eat these off brand Doritos sooner rather than later. However, with the ease of ordering them online through Amazon, you can have fresh ones delivered to your door as soon as you run out.
Late July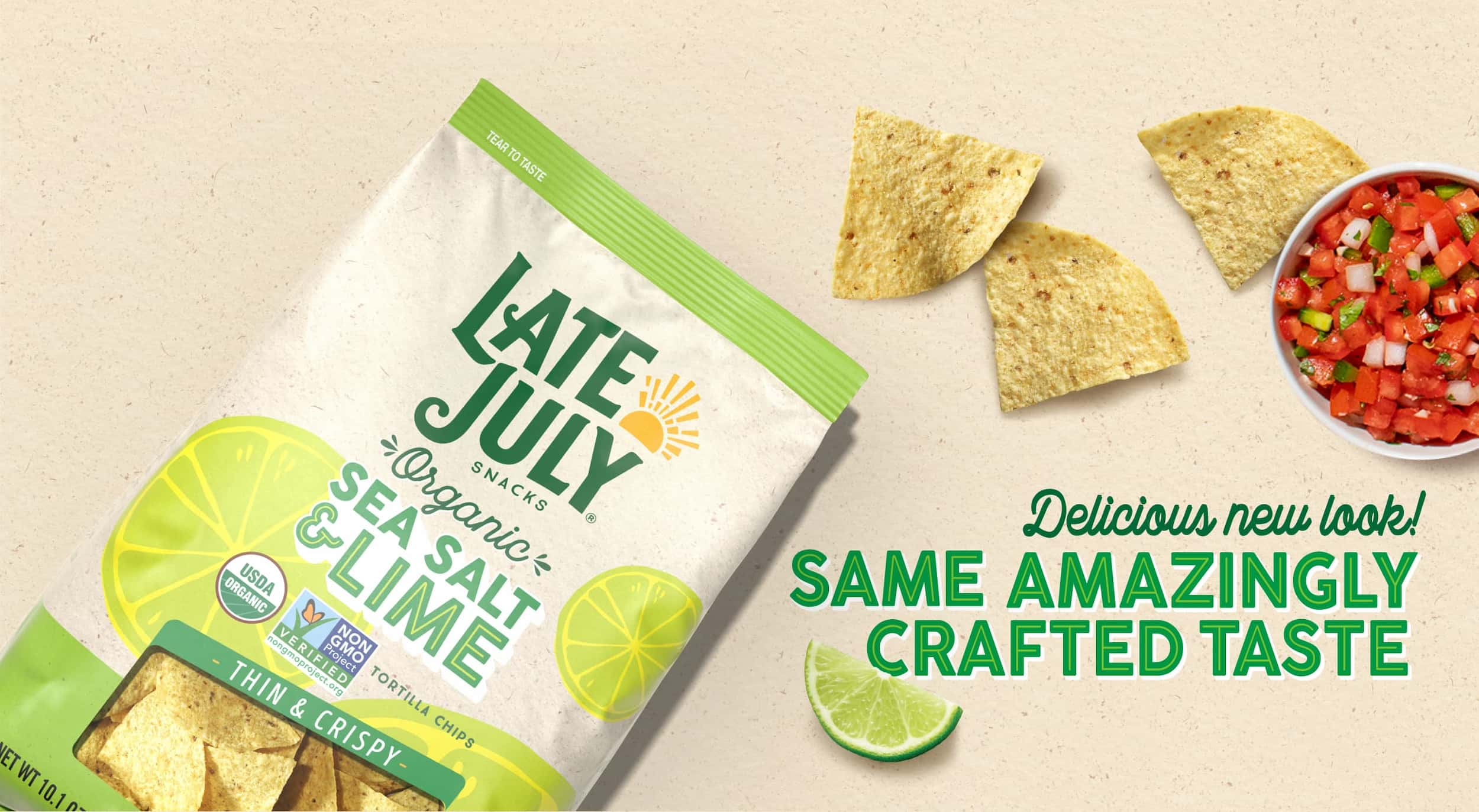 Late July set out on a mission in 2003 to make delicious snack foods with real ingredients. Specifically, to create fresh flavor with fresh ingredients that reflect the sunshine and fresh feelings of summer days in late July.
While Late July aims to offer a snack with nostalgic feelings of summer, it is focused on using Non-GMO and organic products to do this. Providing a less summertime snack that is less processed than Doritos.
The brand's bold-flavored line of chips may reflect the feelings of summer, but they are a perfect alternative to Doritos any time of year.
Nacho Cheese Tortilla Chips
Garden Ranch
Jalapeno & Lime
Mexican Street Corn
While less processed than Doritos, these flavored chips do still contain milk. Therefore, they would not be suitable for vegans. However, Late July offers an assortment of other tortilla chips that are vegan-friendly and still full of flavor.
Restaurant Style Sea Salt & Lime
Restaurant Style Jalapeno & Lime
Sea Salt Restaurant Style Tortilla Chips
Chia & Quinoa Tortilla Chips
Takis
Takis Tortilla Chips are a spin on an original favorite. Rather than the classic shape of a flavored triangle Doritos chip, Takis are rolled tortilla chips. The perfect bold shape for an extra bold flavor.
These delicious tortilla chips are a great alternative to Doritos for those who want a stronger and spicier chip. Be ready for the heat though! Takis original Fuego tortilla chips lend a seriously spicy flavor of chili pepper and lime. Truly not a flavor for the weak.
For those who love a bold bit though, this brand is great! Moreover, if the spiciness of the original Fuego flavor isn't enough, try taking on one of the brand's other bold pepper flavors.
Nitro
Xplosian
Blue Heat
Guacamole
You can find an assortment of flavors and package sizes on Amazon or look for Takis at Walmart and other grocery stores.
Clancy's by Aldi
Clancy's is a private in-store label by Aldi grocery stores. These off brand nacho cheese tortilla chips are a customer favorite with the perfect amount of cheesy flavor and crunchy texture.
It's not only the taste customers love though. This is one of the few off brand options that are less expensive than Doritos. The only drawback is that you may not have an Aldi grocery store near you.
While Clancy's does not offer the wide range of chip flavors that Doritos does, it provides an alternative for the two most popular flavors. Try out Clancy's Nacho tortilla chips Ranch tortilla Chips instead of Doritos Original Nacho Cheese or Cool Ranch tortilla chips.
Even if you don't live near an Aldi, keep these in mind as a tasty alternative to Doritos. Then, if you happen to find yourself near an Aldi, you can grab a bag of Clancy's tortilla chips to give them a taste.
Pueblo Lindo by Aldi
Another in-store label by Aldi is Pueblo Lindo. Pueblo Lindo makes rolled taquito chips. With a bold chili and lime flavor, they are not only a great alternative to Doritos but an excellent off brand option for Takis.
If you love the bold spicy flavor of Takis and have access to an Aldi in your city then keep an eye out for Pueblo Lindo tortilla chips. While they may not always be in stock, they are worth a try if you can find them.
Low Carb Off Brand Doritos
When it comes to delicious chips, one of the biggest hesitations from adults is the calories and carbohydrates associated with chips. While you may want to enjoy the delicious taste and crunch of Doritos, you may not want to give up your health goals to do so.
Thankfully, more and more brands are recognizing the desire to feel like we are indulging in our favorite snack foods while still staying on track with our fitness goals. Therefore, more brands are starting to offer healthier options that still have flavor. Like these three brands that are committed to creating delicious low-carb chip alternatives.
Quest
Quest is known in the fitness world for providing delicious low carb options for favorite snack foods like pizza, cookies, and chips. While other brands try to make healthier alternatives, Quest is one of the few that has truly come through with products that taste like snack foods!
If you want that same bold cheesy goodness of the original Doritos without the carbs this is a great brand to try. However, since these are low-carb the texture is a bit different than a traditional Dorito. While they don't have the same crunch as a corn tortilla chip, they will still satisfy the crunchy craving.
In addition to being low in carbohydrates, these chips are high in protein compared to other chips. While these are great for those following a low carb diet though, they are not suitable for vegans since they are made with milk.
For a traditional taste of Doritos, try the nacho cheese Quest tortilla-style chips. If you find you love the original nacho cheese flavor you can also try the other two flavors.
Quest chips are easy to find on Amazon. They are also sold in many grocery stores and in some Walmart and Target locations.
Hilo Life
Hilo Life is another brand that makes low-carb tortilla chips. They pride themselves on being a keto-friendly snacking brand that does all the work in the kitchen so people can easily stay on track with their keto diets.
With less than 5 carbs per serving plus 10 grams of protein, these are a healthy choice for snacking even if you don't follow a keto diet. While these are healthier for many people, they are not vegan-friendly. Moreover, the primary ingredient in these chips is almond flour. Therefore, if you have a nut allergy these are not a good option.
If Hilo Life is a good fit for your nutritional needs then check out this brand for an assortment of flavors. Each one will give you a tasty enjoyment of eating chips, while still maintaining your health and fitness goals.
Spicy Nacho
Chili Lime
Ultimate Taco
Spicy Salsa
Ranch
In addition to Hilo Life low carb tortilla style chips, this brand also offers other keto-friendly snacks. While not the same texture as Doritos, these assorted snack packs of nuts and cheese provide additional flavor options.
Really Ranch
Piece-A-Pizza
As a newer brand, these chips are not available in all stores yet. However, most Costcos now carry them and they are also available on Amazon.
Moon Cheese
While Moon Cheese does not make a tortilla chip they do offer a low carb crunchy snack that provides a similar flavor experience. Moreover, their crunchy texture satisfies the crunch you may desire from Doritos.
The main ingredient in these snacks is cheese. Therefore, they are not vegan-friendly. However, they are nut free and also less processed than Quest chips. With a wide assortment of cheesy flavors, they are a great low-carb alternative to processed chips.
Try one of their many cheesy flavors when you need a low carb Doritos option.
Kick It Up A Nacho
Rowdy Ranch
Cheesy Does It
Yum Inferno
Wild White Chedda'
Keep an eye out for this Doritos alternative in your local health food store or order directly online at www.mooncheese.com
Tortilla Chips
If you love the crunchy texture of Doritos but are not a fan of the artificial flavor of the seasonings, consider trying a simple tortilla chip. From no salt to simple seasonings like chili and lime, there are several options available.
The brands that focus on traditional tortilla chips are especially great for those who are vegan and want to avoid the potential seasoning blends that have milk. While these chips may be simple in flavor compared to Doritos, they can be paired with a delicious dip to bump up the taste.
Here are some classic brands that offer perfect tortilla chips for snacking or dipping.
Mission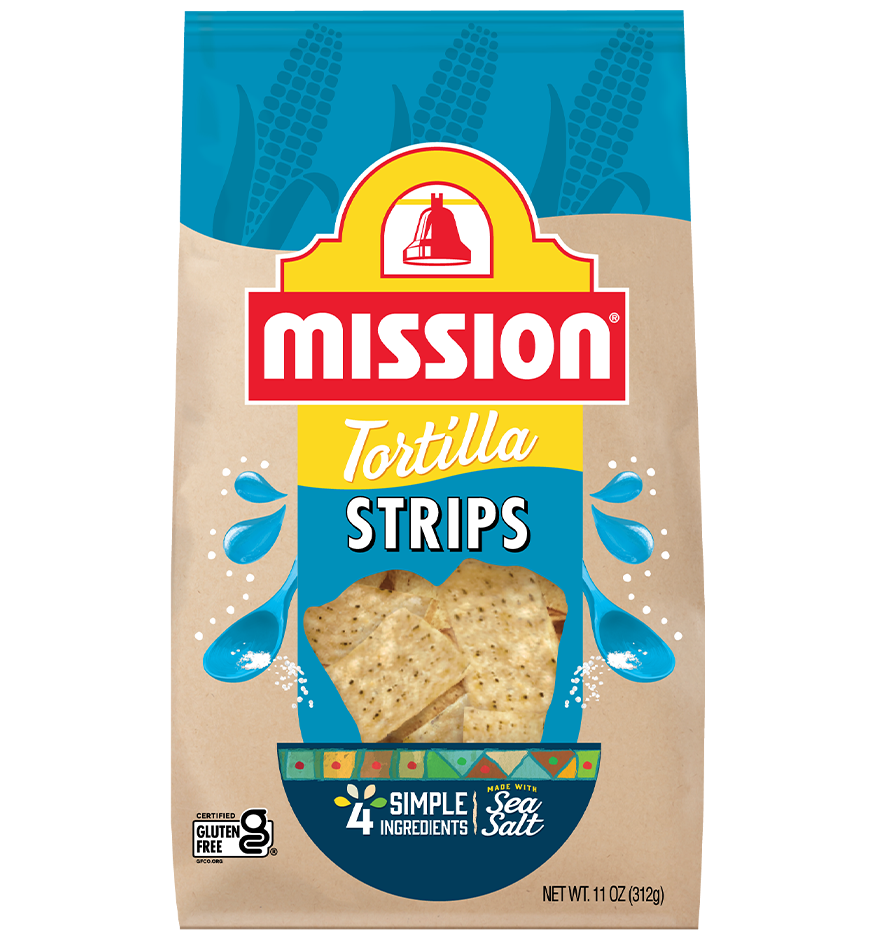 Mission is one of the oldest Mexican food brands. Known for making some of the best tortillas around, they are also known for their delicious tortilla chips.
While this brand is committed to creating quality food that reflects its Mexican roots, it is a brand that also stays up to date on modern food trends. Therefore, you will find an assortment of chip options from Mission that are perfect for every occasion.
Strips Tortilla Chips
Thin & Crispy Tortilla Chips
Tortilla Triangles
Tortilla Rounds
Organic Blue Corn Tortilla Chips
Organic Yellow Corn Tortilla Chips
Organic White Corn Tortilla Chips
Whether you want to dip them or eat them plain, Mission chips are easy to find in any local grocery store.
Tostitos
Tostitos is a classic brand to reach for when it comes to tortilla chips. Known as one of the best chips for dipping, these classic corn chips are a favorite, just like Doritos.
While also made from corn, traditional Tostitos chips have a lighter texture and crunch than Doritos. However, the brand has added an assortment of new chips to its product list. This includes thicker chips for better dipping, as well as several fun flavors.
Whether you want a perfect dipping chip or a simple alternative to Doritos, Tostitos has several great options to choose from.
Original Restaurant Style
Scoops! Original
Lightly Salted
Crispy Rounds Original
Bite Size Rounds
Hearty Dippers
Scoops! Multigrain
Cantina Thin & Crispy
Cantina Traditional Yellow Corn
Hint of Lime
Spicy Queso
Habanero
Hint of Guacamole
Salsa Verde
Baked Chips
Black Bean & Garlic Chips
Organic Blue Corn Chips
Grab a bag or two of Tostitos at your local grocery store anytime you need an alternative to Doritos. Don't forget to look for their delicious dips as well for extra flavor.
On the Border
On the Border is a brand that is a lot like Tostitos. This brand is focused on creating the perfect tortilla chip for snacking and dipping. However, On the Border sticks to a handful of classic tortilla chips with simple flavor (rather than adding extra flavors). Therefore, these are a chip many prefer for dipping rather than eating plain.
Homestyle Thick & Crispy
Cafe Style Tortilla Chips
Cafe Style Queso Chips
Cantina Rounds
Blue Corn Tortilla Chips
Pair any of these chips with one of the brand's delicious dips for a fun alternative to Doritos. Look for On the Border chips in Walmart or order on Amazon.
Arizona
This brand is best known for its canned iced tea beverages, it has branched out to snack foods. One of their fun snack food options is a combo nachos & chips tray.
Individually packaged with a sealed top, these are the perfect on-the-go snack! While they don't have the cheesy seasoning of Doritos, the nacho cheese dip provides a delicious flavor for the slated corn chips. Perfect for those who prefer a cheesy flavor that comes from a dip rather than already on the chip.
Search for Arizona Nachos n Chips Tray on Amazon.
Corn Free Off Brand Doritos
The addictive crunchy texture of tortilla chips is one of the things people love about Doritos. However, not everyone loves the corn that is used to make these types of chips. Thanks to creative chefs, there is now a variety of chips that have the same crunchy texture and taste you crave from traditional tortilla chips but without the corn.
Siete
Siete is a family brand that was started as a way to create their favorite Mexican foods from childhood with grain-free ingredients. One of the main grain-free ingredients Siete uses is cassava flour.
Cassava flour is made from a root vegetable. Therefore, it has a similar starchy base that provides a nice crunchy texture similar to corn. Moreover, these chips are cooked with 100% avocado oil so they are completely corn free.
In addition to being grain free, these chips are also dairy free and made with Non-GMO
ingredients. While the classic tortilla-style chips are delicious, Siete knows how important it is to provide the same opportunities for snacking that others have. Therefore, they provide an assortment of flavors in these grain-free chips.
Nacho
Ranch
Jalapeno Lime
Sea salt
Lime
No Salt
Between the bold flavors and amazing texture of these chips, you won't even know that you are eating a healthy Doritos knock-off. Even better, while this specialty brand is easy to find at health food stores like Whole Foods it is also now being sold at Safeway.
Beanfields
Another food that provides the same starchy base as corn is beans. This is why Beanfields took the opportunity to turn beans into the next tortilla chip!
This brand is known for its five-star flavor and amazing crunchy texture. In addition to being grain-free, these are vegan and gluten-free. Truly a great choice that is healthy while still being yummy. The assortment of flavors provides options for those who want a classic cheesy flavor, a little bit of spice, or something simple and salty.
Nacho
Fiery Hot
Pico De Gallo
Cheddar Sour Cream
Jalapeno Nacho
Himalayan Pink Salt
Sour Cream & Onion
Black Bean
Available in person at Target and Fred Meyer or online at Amazon these alternative Doritos are easy to find around the country.
Beanitos
Beanitos is another favorite brand when it comes to corn chip alternatives. These bean chips are packed with fiber and protein. With no preservatives and Non-GMO ingredients, they are a favorite choice for those who want to support their health while snacking.
Like Beanfileds, this brand also offers a wide assortment of flavors that are dairy-free and gluten-free. Between the crispy texture and variety of tasty flavors, Beanfields is worth checking out even if you don't have any food allergies or health preferences.
Nacho Nation
Party Ranch
Chipotle BBQ
Red Hot Cajun
Sweet Chili & Sour Cream
Hint of Line
Restaurant Style
Pinto Sea Salt
Black Bean Sea Salt
This healthy Doritos alternative can be ordered on Amazon or found in Safeways and Whole Foods across the country.
Conclusion
Thanks to the creative minds of chefs around the country, you have your pick when it comes to the perfect off brand Doritos. Try one of the suggestions above or all of the above brands until you find your perfect alternative.
567 Mexican Restaurant Names To Inspire Your Next Opening
1221 Food Business Name Ideas That Nobody Can Resist