Balenciaga is one of the hottest designer brands right now. Balenciaga has recently pushed the envelope with its Y2K looks and viral haute couture creations.
In 2017, the brand sent the world of high fashion into a frenzy with the debut of the chunky Triple S trainer. Brands and influencers have been scrambling to imitate the look ever since. We have to admit, there are some alternative brands that come pretty close.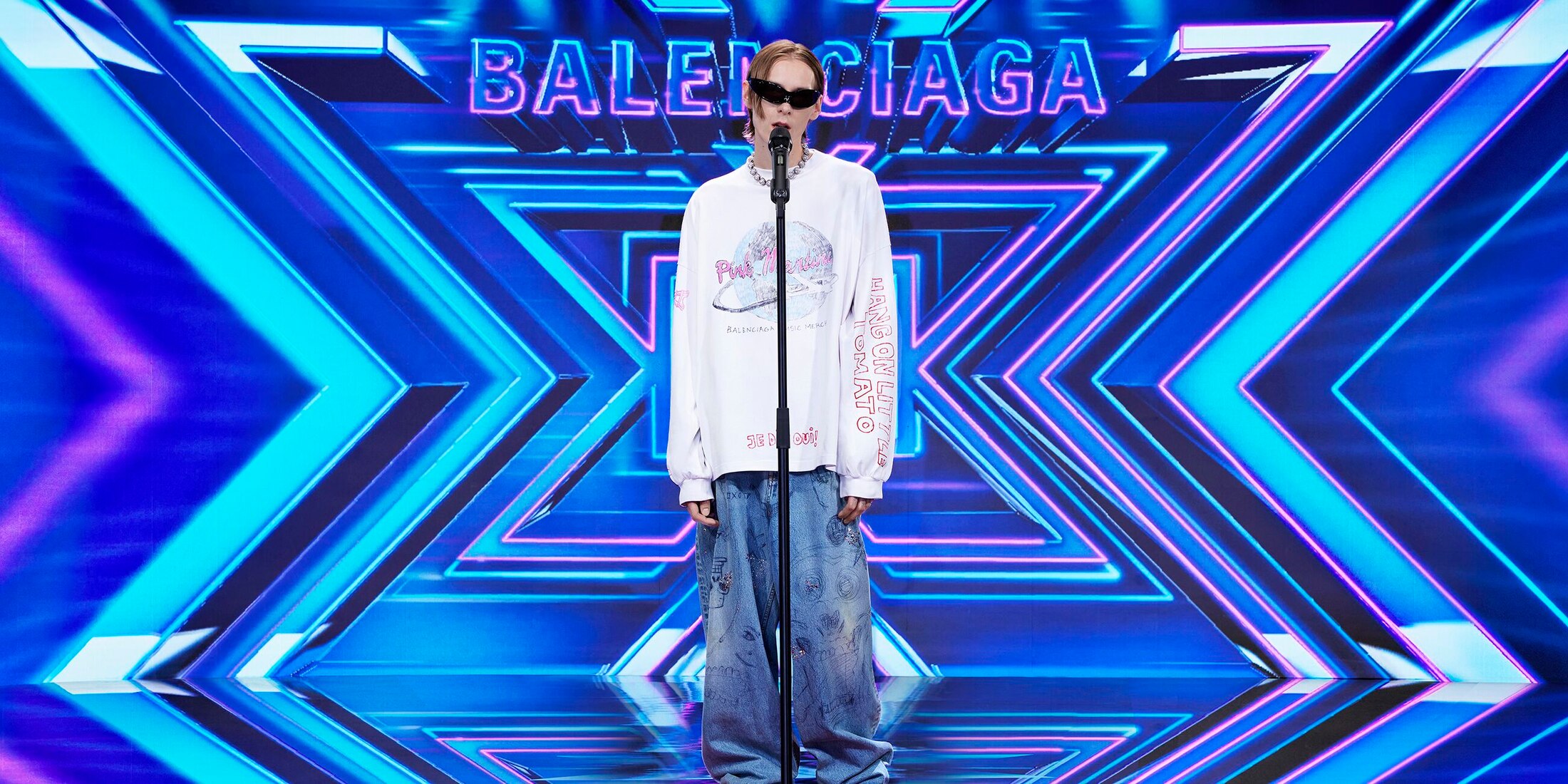 If you're looking for other brands like Balenciaga to build your wardrobe this season, we've got you covered. From other high-fashion brands to more accessible diffusion lines, here are 17 brands like Balenciaga.
Eytys
Based in Stockholm, Eytys is a small luxury brand that creates androgynous, Y2K chic pieces that are effortlessly cool. Its famous Halo sneakers even have a cult following, like Balenciaga's Triple S trainers. Some fans insist the Eytys shoe is even better!
Eytys is pricey, but not outrageously expensive. Its chunky-sole Halo sneakers will set you back $470, which is way more attainable than a pair of Balenciagas.
The brand also perfectly incorporates early 2000s style elements into its clothing. The colors, knits, and cuts all work together to create a very wearable cybercore vibe.
BUFFALO London
BUFFALO footwear has been making chunky sneakers and platforms since before they were cool. So if you want a shoe that's even more hipster than Balenciaga, go with BUFFALO.
Made famous by the Spice Girls in the mid-90s, BUFFALO London shoes are over-the-top and truly kitsch. They're not hopping on the ugly sneaker trend like Balenciaga. They ARE the ugly sneaker trend.
adidas
No one does shoe collabs like adidas. From Bad Bunny to IVY PARK, adidas has released designer capsule collections on the cutting edge of streetwear fashion. Shoppers agree. Most high-profile collections sell out in a matter of hours or days.
Recent collaborations have leaned into the Y2K and 90s revival, much like Balenciaga's coveted sneakers, so fans can get the vintage chunky aesthetic without breaking the bank.
Balenciaga has even endorsed adidas's cool factor with the release of their Spring 2023 collab collection.
Moncler
If you're looking for outwear like Balenciaga, you can't go wrong with a Moncler down quilted jacket. The Italian luxury brand is most famous for its puffer jackets and has ramped up its sneaker game in recent years.
Moncler constantly collaborates with high-profile designers to keep things fresh and innovative. The brand brought elevated practical outerwear to the runway and laid the groundwork for other brands to follow.
Staud
LA-based fashion brand Staud is an excellent alternative to Balenciaga if you're looking for classic 90s cuts with a modern, simple feel. The cropped ace coat is reminiscent of the Balenciaga aesthetic without being too on the nose.
Staud is all about chic essentials. From leather jackets to knitwear, the clothing is fashion-forward without being too trendy. Its timeless pieces are built for people who dress for style, not seasonal trends.
Crocs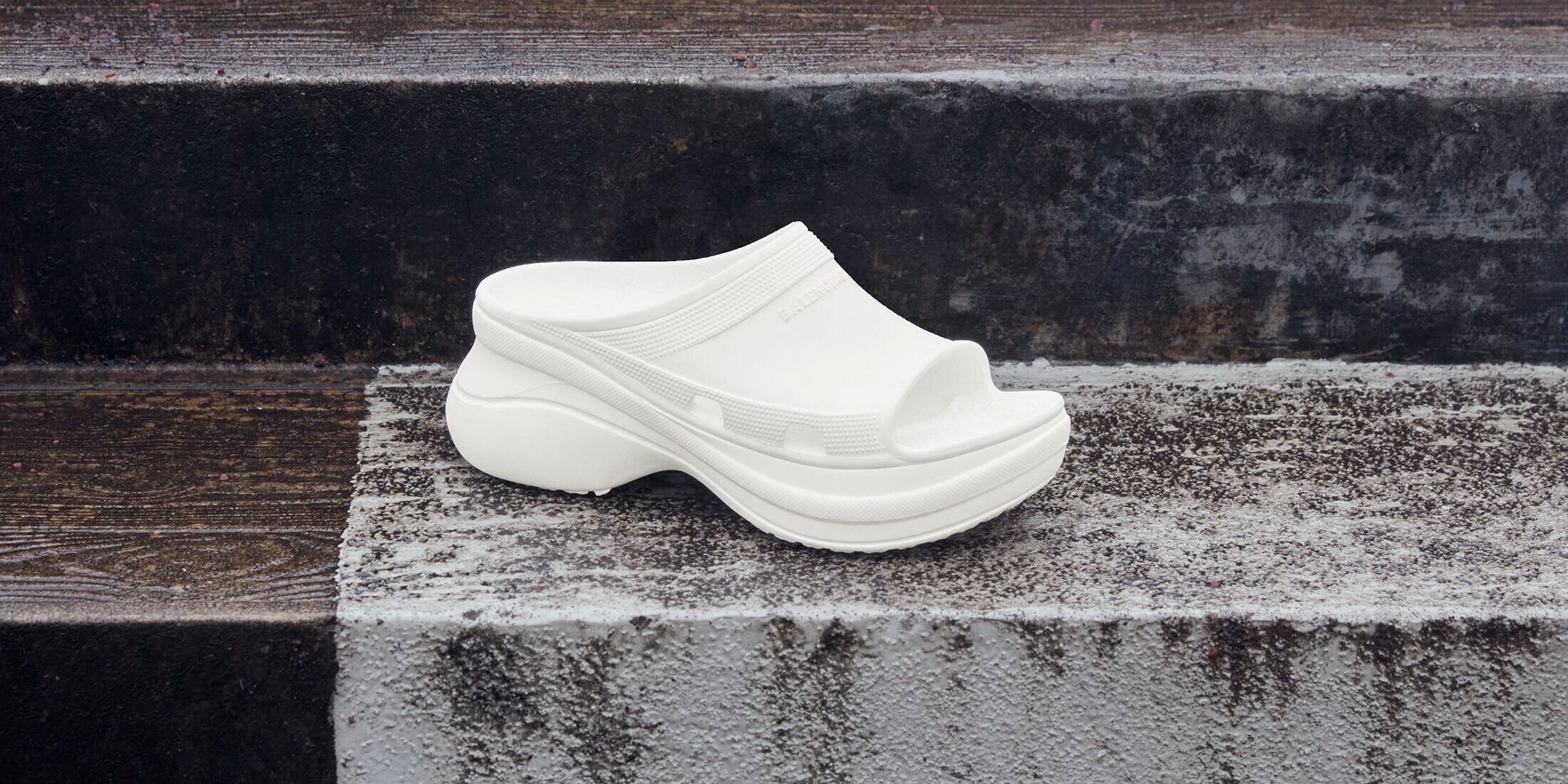 This may seem like a stretch but bear with us. When Crocs came on the scene in 2002, they were scorned as anti-fashion. These shoes were ugly, unwearable, and painfully out of touch. The only people who openly wore Crocs were unironic hipsters and grandmas.
Fast-forward to 2022. The iconic chunky foam clog has integrated into the world of fashion and is here to stay. Celebrities like Pamela Anderson, Justin Bieber, and Questlove publicly sport the sandals.
Crocs even has the Balenciaga seal of approval. The two brands released a 2022 collaboration of completely ironic sandals that people can't get enough of. If you're looking for a brand that's been doing kitsch before Balenciaga, Crocs is the way to go.
Gucci
Gucci has been one of the top designer brands for years, right alongside Balenciaga. Both Gucci and Balenciaga led the "logomania" craze of the mid-2010s. They recently revived the craze by "hacking" each other's brands in a 2021 runway show.
Gucci is an appealing alternative to Balenciaga for those who want a more refined edge to their outerwear. Their ready-to-wear collections fuse the casual with the classic in a preppier, lighter way than Balenciaga. With Gucci, you get all the benefits of 90s kitsch while keeping a modern silhouette.
Entire Studios
Founded in 2020 by Dylan Richards and Sebastian Hunt, Entire Studios redefines luxury in fashion.
The brand is pushing back on the concept that fashion is affluence by pricing its pieces to be accessible to more people. Not just the uber-wealthy.
Best known for their iconic puffer jacket, Entire Studios modernizes classic Y2K silhouettes with unique neutral colors and interesting cuts. Their clothing is functional, fun, and fully embraces the cybercore aesthetic that Balenciaga drew from in the Fall 2022 collection.
Yeezy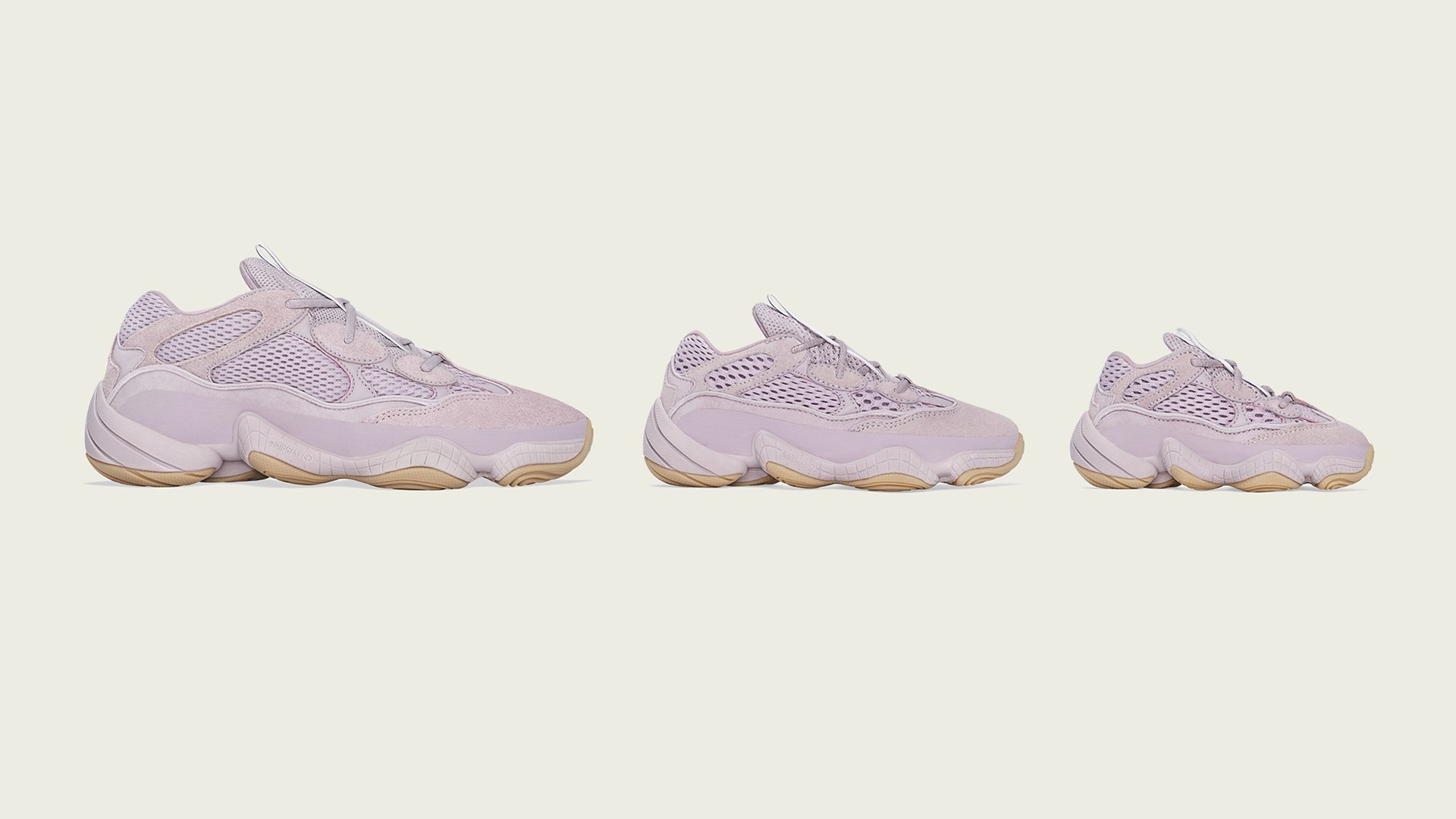 We've already brought up adidas, but Kanye West's Yeezy brand needs a section all its own. Yeezy's years-long business collab with adidas has brought forth cutting-edge streetwear and footwear that gives Balenciaga a run for its money.
Yeezy anticipated 90s-core before it was mainstream. Starting with its first collection in 2015, Yeezy serves draping silhouettes and dystopian-looking trainers in muted, neutral colors.
It's a brand that oozes an effortless coolness that fans can't get enough of. Not to mention Kanye West knows how to make a splash in the fashion headlines.
HUGO BOSS
If Balenciaga is you're avant-garde cool aunt, HUGO BOSS is your mainstream-yet-trendy uncle. BOSS is by no means a "less cool" brand. It's just more accessible.
All ready-to-wear pieces are more reasonably priced than Balenciaga. You can get trendy 90s silhouettes with their trainers and puffer jackets. BOSS pieces are made with a simpler, cleaner aesthetic, making them easy to pair with other brands or transition from office to night.
Dior
Original designs by Christian Dior and Cristóbal Balenciaga redefined fashion silhouettes and revitalized the French fashion world. The two fashion designers produced work around the same time in the 1950s and 60s. Their legacies live on in the two brands today.
Dior's latest shoe collection subtly embraces the dad sneaker trend but with a more sophisticated aesthetic than Balenciaga. No bright metallic accents here, folks. Dior is all about monochromatic hues and vintage patterns incorporated into modern shapes.
Tom Ford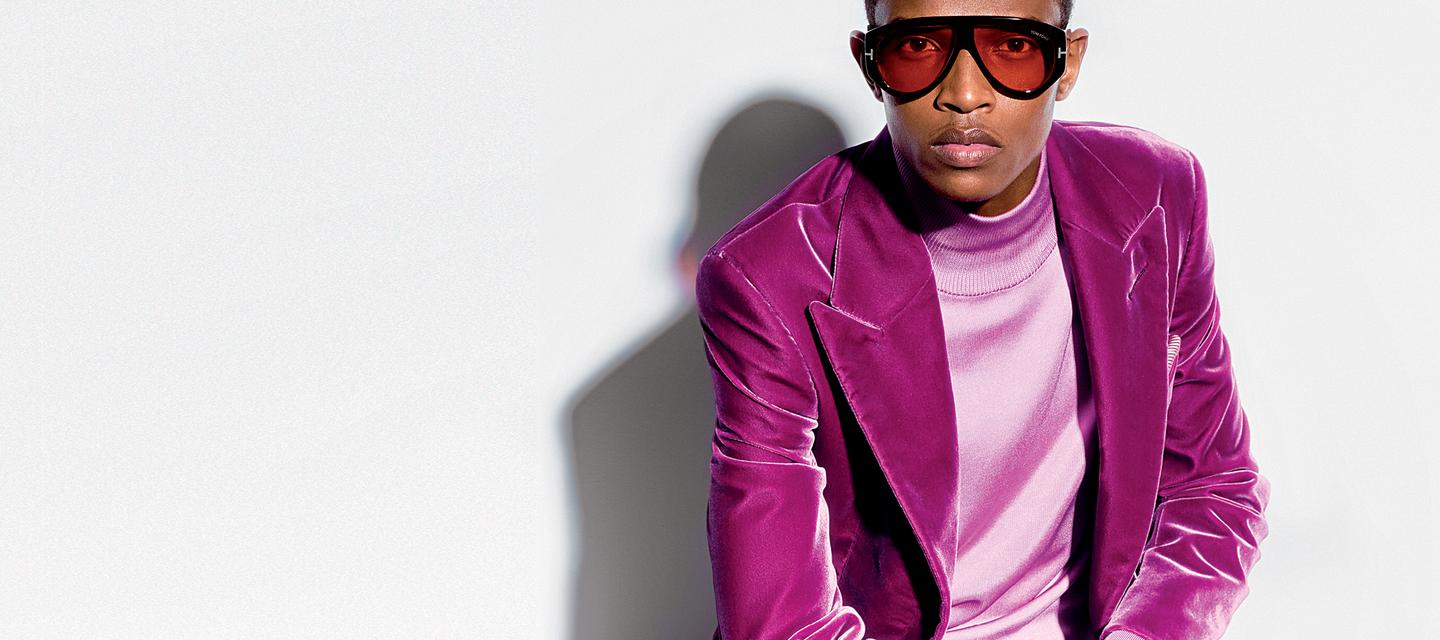 Tom Ford is the designer known for revamping Gucci and YSL. His personal self-named brand was established in 2005 and has been serving risque looks since day one.
Tom Ford is a sleeker alternative to Balenciaga, with tailored suits and metallic fabrics reminiscent of Y2k. The brand embraces sexy elegance instead of throwback grunge but has a similar edginess.
Comme des Garçons CDG
Comme des Garçons is a famous Japanese fashion brand founded in 1973. It's always been known for its punk-inspired style.
Much like Balenciaga, Comme des Garçons weaves together high fashion with streetwear. Its menswear collections are constantly debuting grunge-inspired baggy pants mixed with suit jackets and button-ups.
Its accessible streetwear line CDG collaborates with popular brands like Pokémon, Nike, and a recent Vans collab announced earlier this year.
ASH Footwear
ASH Footwear is a great Balenciaga alternative if you want to cop the chunky trainer look.
This UK-based brand has fully embraced the "90s dad" look with its latest sneaker collection. Chunky rubber soles, metallic design accents, and a vintage color palette all work together to bring back fashion nostalgia in full force.
With most of their sneakers coming in under $200, you can get the popular Balenciaga look without going broke.
Nike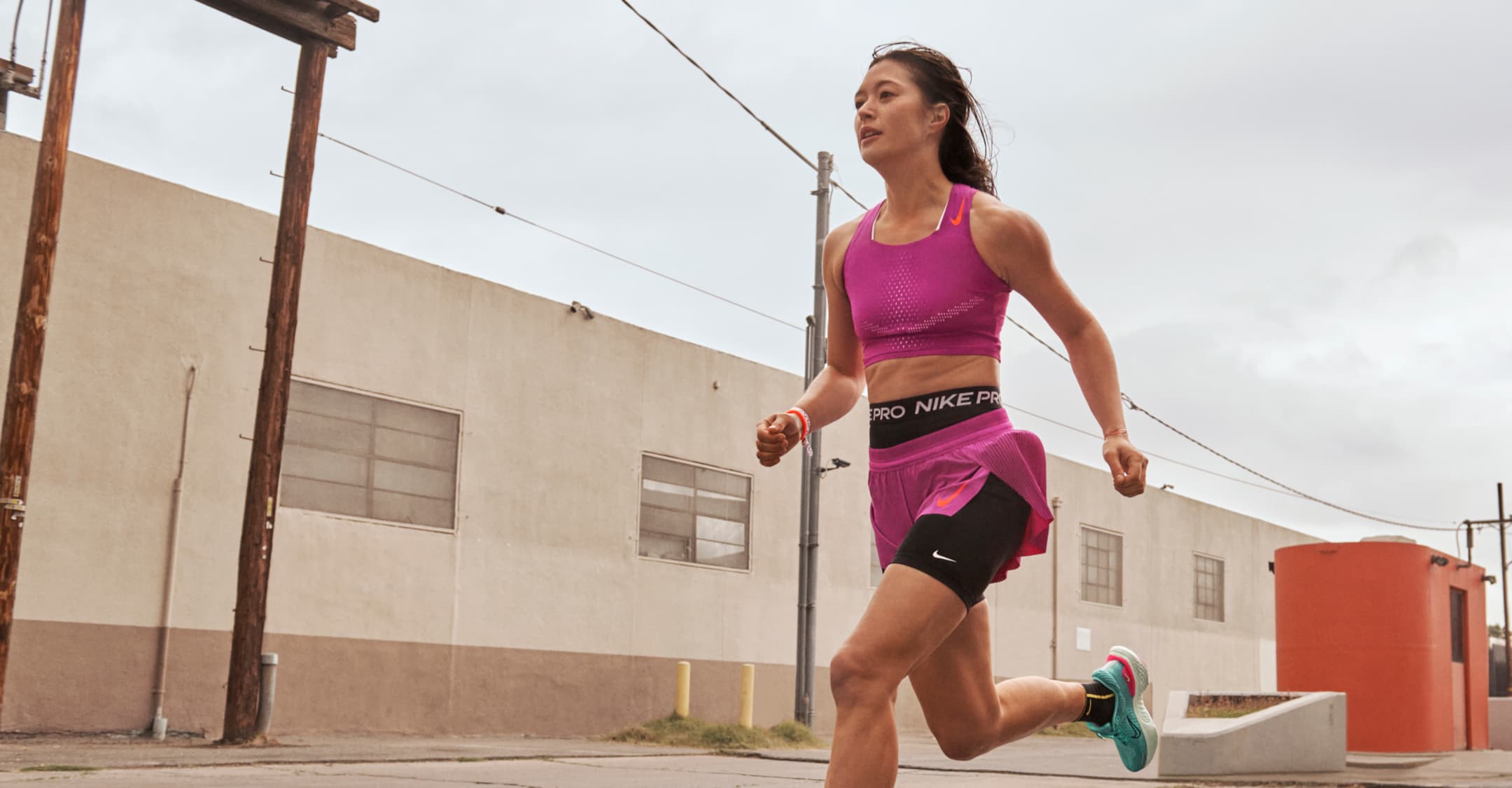 Nike, alongside adidas, has been making running shoes on the edge of fashion for decades. Sneakerheads love the brand for the iconic statement-piece shoes that elevate form and function.
Nike's shoes are on the more subtle end of the "dad shoe" spectrum. They're a great option if you're looking to dip your toe into the trend (pun intended) without going overboard.
Nike shoes are also functional and built for wear and tear. Go with Nike if you're looking for something on the more practical side than couture.
Stella McCartney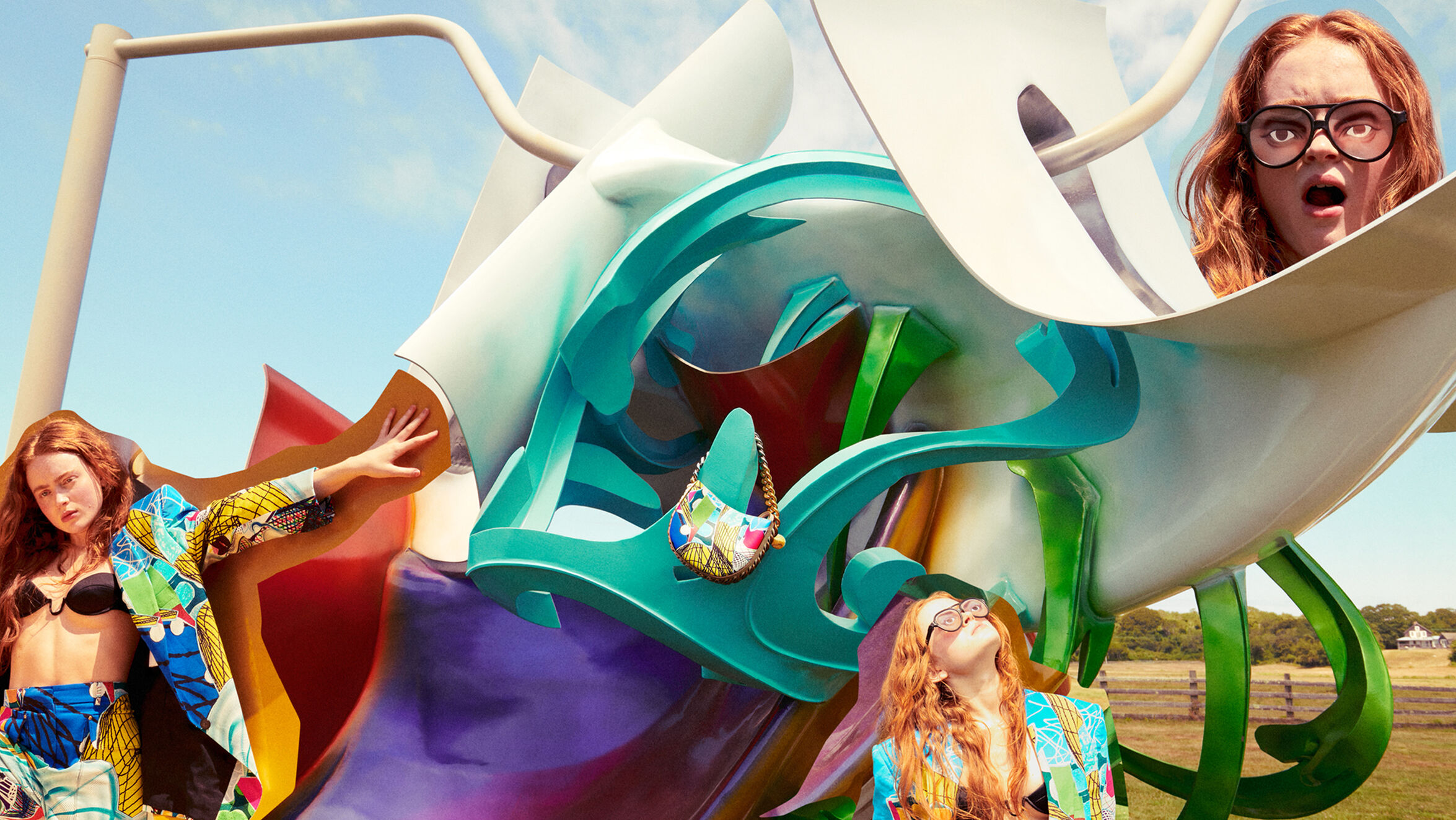 If sustainable fashion is your jam, Stella McCartney trainers are an alternative to Balenciaga's chunky sneakers. The brand's shoes are made with cruelty-free and sustainable materials like recycled polyester.
The Eclypse sneakers have the same bold style as Balenciaga's trendy kicks but with a more delicate color palette. Pinks, gentle metallics, and even cork material all work together to make the ugly sneaker trend much prettier.
Stella McCartney's ready-to-wear clothing collections have a more feminine edge than Balenciaga's. The brand embraces the vintage 90s cuts that are hot right now but with more of a Clueless vibe.
Coach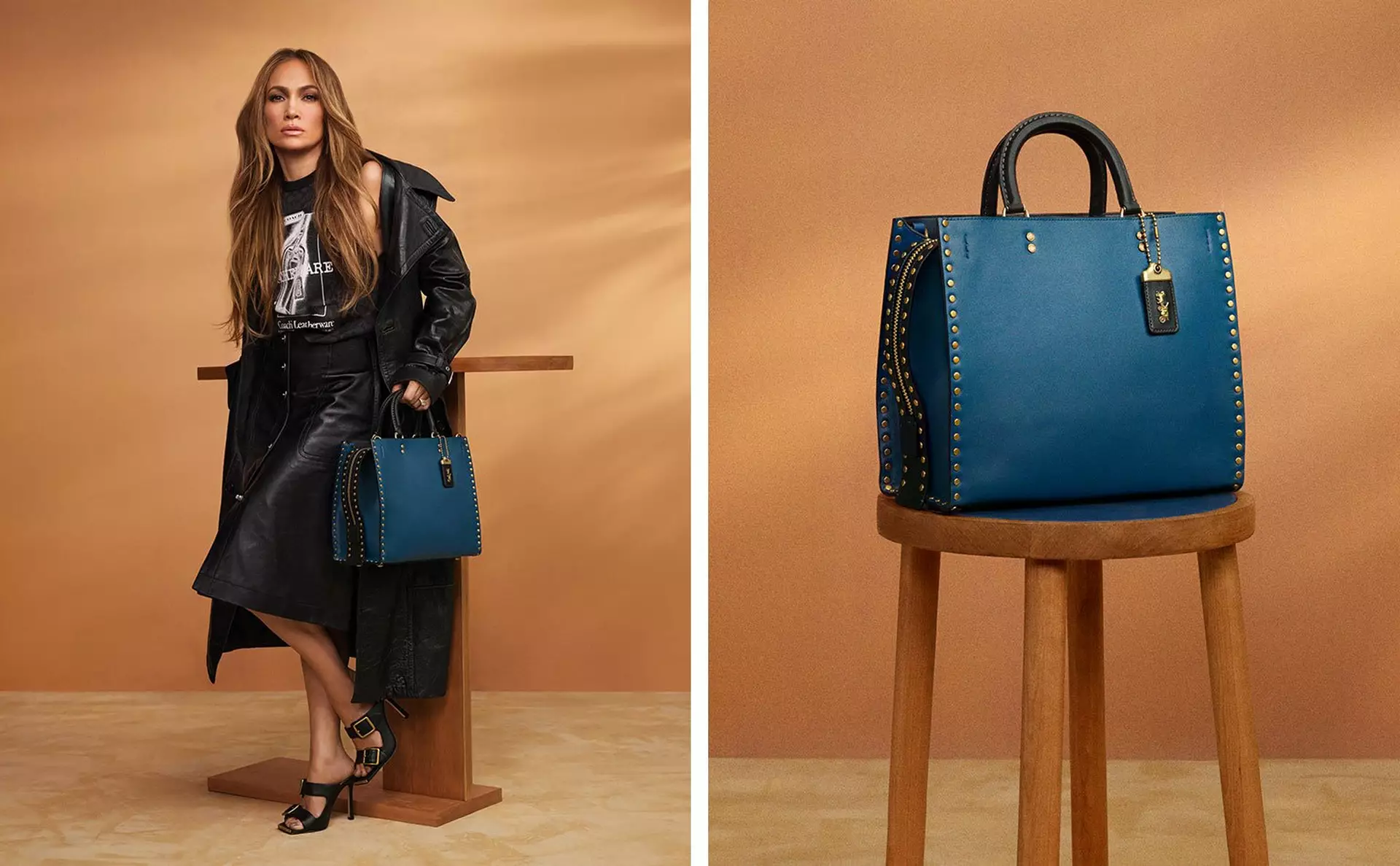 Coach is well-known for its branded handbags, wallets, and accessories. The recent Spring 2023 collection reveals the brand is adopting a look like Balenciaga's 90s chic.
The brand came out with a line of distressed high-top sneakers alongside looser silhouettes and vintage patterns. Coach is one of the most recent brands to draw inspiration from Balenciaga. It's a great alternative if you love the preppy look but want a little edge.
Conclusion
If you're looking to satisfy your Balenciaga cravings, these brands are a great place to start. There are also plenty of other brands that have similar styles and prices as Balenciaga, but these in particular have been especially popular lately.
Balenciaga is one of the most iconic fashion houses in the world, and its impact on the industry can't be overstated. The brand has brought us some of our favorite trends and designs, but there are also plenty of other labels out there that are worth checking out if you're looking for more affordable options with similar aesthetics.
Hopefully, you found some inspiration in these brands similar to Balenciaga and were able to find an alternative that better suits your needs and your budget.
Remember that there are tons of other brands like Balenciaga out there—whether or not they made it onto this list doesn't mean they aren't worth checking out. After all, fashion is always changing, and the brand-new brand you don't know today could be the next big thing tomorrow.
If you liked this article, don't forget to share it with your friends! You can post it on Facebook or Instagram, send an email to the person who recommended you read it, or tell that cute guy from the coffee shop how great these brands are. If you're feeling especially festive, bring a copy of the article into work and leave it on the break room table for everyone to read.
Happy shopping!
279 Sneaker Store Names to Get Your Feet in the Door
19 Brands Like Givenchy That Are Worth Trying
15 Brands Like Michael Kors That You Should Know About