Italian luxury brands are powerhouses in the fashion world. Known for its fine craftsmanship and unmatched tailoring, Italy cemented its place in luxury fashion after World War II.
Famous brands like Fendi, Prada, and Versace are known worldwide for supple leatherwork, daring creativity, and refined-yet-practical designs. However, there's more to Italian luxury fashion than these big names.
We've rounded up 21 of the most luxurious Italian brands out there right now. Make sure these labels are in your closet, from famous established brands to cutting-edge new kids on the block.
Prada
By far one of the most famous fashion brands on this list, Prada is the definition of Milanese fashion. Founded in 1913 by Mario Prada, the leather luggage label was awarded patronage by the Italian Royal House of Savoy in 1919.
Prada is known for its minimalist, chic aesthetic and timeless designs. Its classic leather bags and refined dresses define the bold, clean silhouettes that make Prada so famous.
Interestingly, the brand is associated with Italian aristocracy to this day. This long-lasting association is because Prada was allowed to use the Savoy coat of arms on its products, which inspired its modern-day logo.
Marni
Marni is a relatively younger Italian brand founded in 1994 by Consuelo Castiglioni. The brand isn't as internationally known as its counterparts, but its curious designs have developed a cult following.
Castiglioni started using the family's fur business as a source of unique fabrics and textures. The brand has since branched out to ready-to-wear, accessories, and handbags. Marni's designs are known for playful patterns, fun textures, and relaxed silhouettes.
There's always an element of surprise in Marni's designs. From frayed edges in its wool knitwear to voluminous shearling collars, the brand doesn't hesitate to make a statement.
Missoni
Founded in 1953 by couple Ottavio and Rosita Missoni, the namesake brand is the epitome of Italian knitwear. Any Missoni fan knows its iconic zigzag pattern that graces everything from dresses to trousers.
Missoni's designs are highly intricate, distinctive, and effortlessly refined. Many of its patterns border on boho granny-chic while remaining high-fashion. Its silhouettes are relaxed, comfy, and flattering.
Its recent Fall/Winter 2022 cardigan collection gives new life to the classic knitwear staple. Geometric prints, stunning colors, and slouchy cuts reinterpret the traditional foundations of Missoni.
Sunnei
Sunnei is a young, relatively new fashion brand here to shake up Italian fashion. Founded in the early 2010s, designers Loris Messina and Simone Rizzo create innovative designs with high-quality Italian fabrics.
Sunnei's pieces are eclectic, cool, and modern. Its laid-back aesthetic includes nods to streetwear style and minimalism. Washed-out pastels, funky prints, and Y2K-inspired silhouettes are brand signatures.
Messina and Rizzo bring "Made in Italy" into the modern age by bucking traditionalism. Instead, Sunnei's collections respect Italian culture by drawing inspiration from lesser-known landmarks and reworking classic silhouettes.
Versace
Versace is a larger-than-life brand founded in 1978 by Gianni Versace. After Gianni's tragic 1997 murder, his sister Donatella took over as creative director. Under her direction, the brand developed into one of the most iconic Italian brands in fashion.
Versace is known for its bold, saucy cuts and vibrant use of color. Its designs have a baroque feel, with plenty of gold accents and bold prints. This brand is not for those who want to go unnoticed.
Versace isn't afraid to explore new frontiers in fashion. It's an early adopter of brand collaborations that are so popular nowadays. It's created collections with streetwear brand Kith, retailer H&M, and icon Cher. Yes, that Cher.
Gucci
Gucci initially started in 1921 as a luggage and equestrian accessory brand. The brand continues to pay homage to its roots with refined silhouettes and quality craftsmanship.
Gucci's designs seamlessly incorporate the modern with the classic. Tweed jackets embrace logomania, cashmere cardigans come in soft, millennial pink, and the iconic Jackie bag gets updated with contemporary colors.
The brand has reemerged as a top fashion label for younger generations in recent years. Gucci's "Good Game" collection draws inspiration from gaming culture with metallic slides, comfy sneakers, and leather backpacks reminiscent of arcades. The brand also has a collab with Harry Styles under its "Gucci HA HA HA" campaign.
Brioni
Brioni is one of the world's most prestigious menswear lines. Founded by master tailor Nazareno Fonticoli in the 1940s, the brand immediately became a favorite among the rich and famous.
Today, Brioni creates womenswear, fragrances, and more casual menswear pieces. However, its suits are still the brand's standout pieces. From linen tuxedo jackets to silk trousers, Brioni has it all. If you want an extra layer of luxury, Brioni offers made-to-order suits.
The brand's more simple pieces also reflect its reputation for precise tailoring. The muted color palette, distinct outerwear silhouettes, and simple knits, all embody the Brioni standard.
Bottega Veneta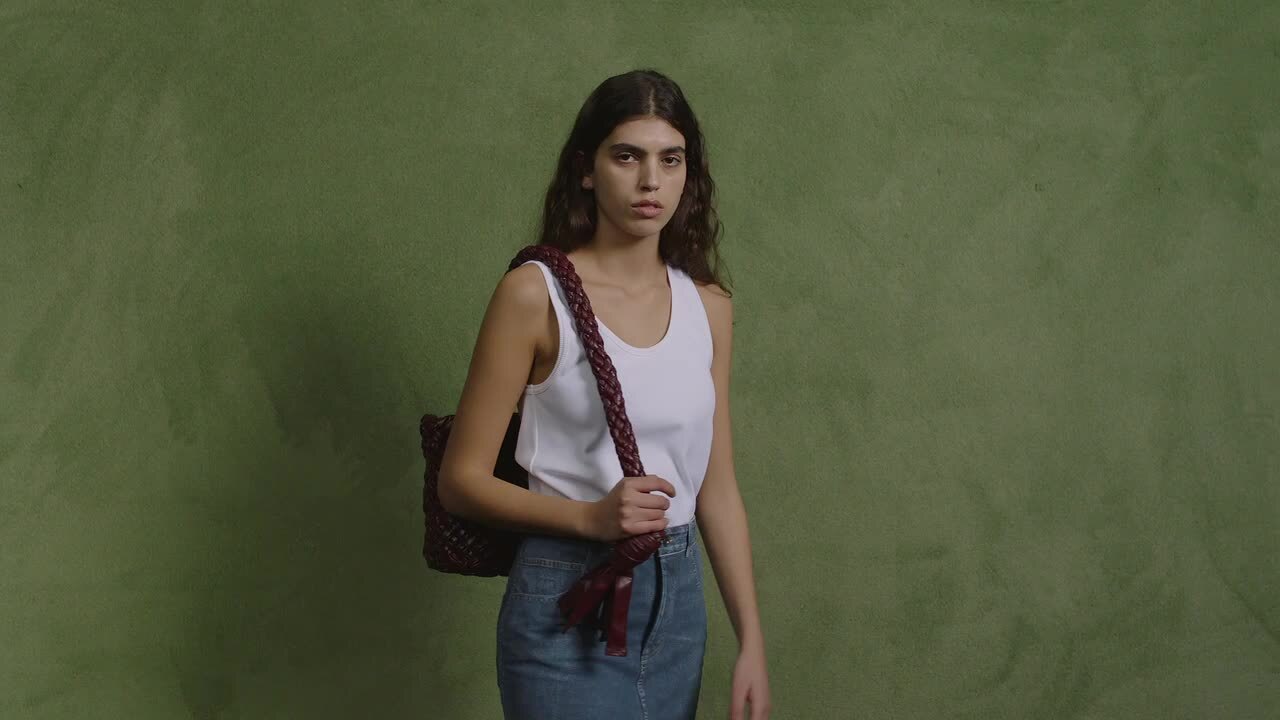 Bottega Veneta burst onto the scene in 1966 as an artisanal leather goods brand. Today, Bottega Veneta creates understated clothing designs for men and women. However, its leather bags and accessories are still its mainstays.
The brand developed a unique leather weaving technique, intrecciato. This technique is still associated with Bottega Veneta because its handwoven leather and suede checkerboard pattern are instantly recognizable. No loud logos are necessary.
Bottega Veneta's sophisticated formalwear and un-branded handbags go against the current logomania trend. The brand's unassuming luxury is coined as "stealth wealth" by Vogue and appeals to those who want to show off their wealth without flaunting it.
Loro Piana
Loro Piana is the undisputed master of wool textiles. It is most famous for fine cashmere and merino wool, handcrafted in Quarona, Italy. Its high-quality yarns and unique colorways make Loro Piana pieces so coveted.
There's a reason the brand is a favorite among the fashion inside elite. Every Loro Piana piece drips in excellence. Its lambskin pants, leather boots with silk detail, and cashmere sweaters are unmatched in quality.
Loro Piana's collections are pure refinement and class. Its recent Spring 2023 collection is inspired by the Italian Grand Tour, with cashmere day bags and shearling jackets designed with each tour stop in mind. The color palette is subtle, letting the materials and construction speak for themselves.
Dolce & Gabbana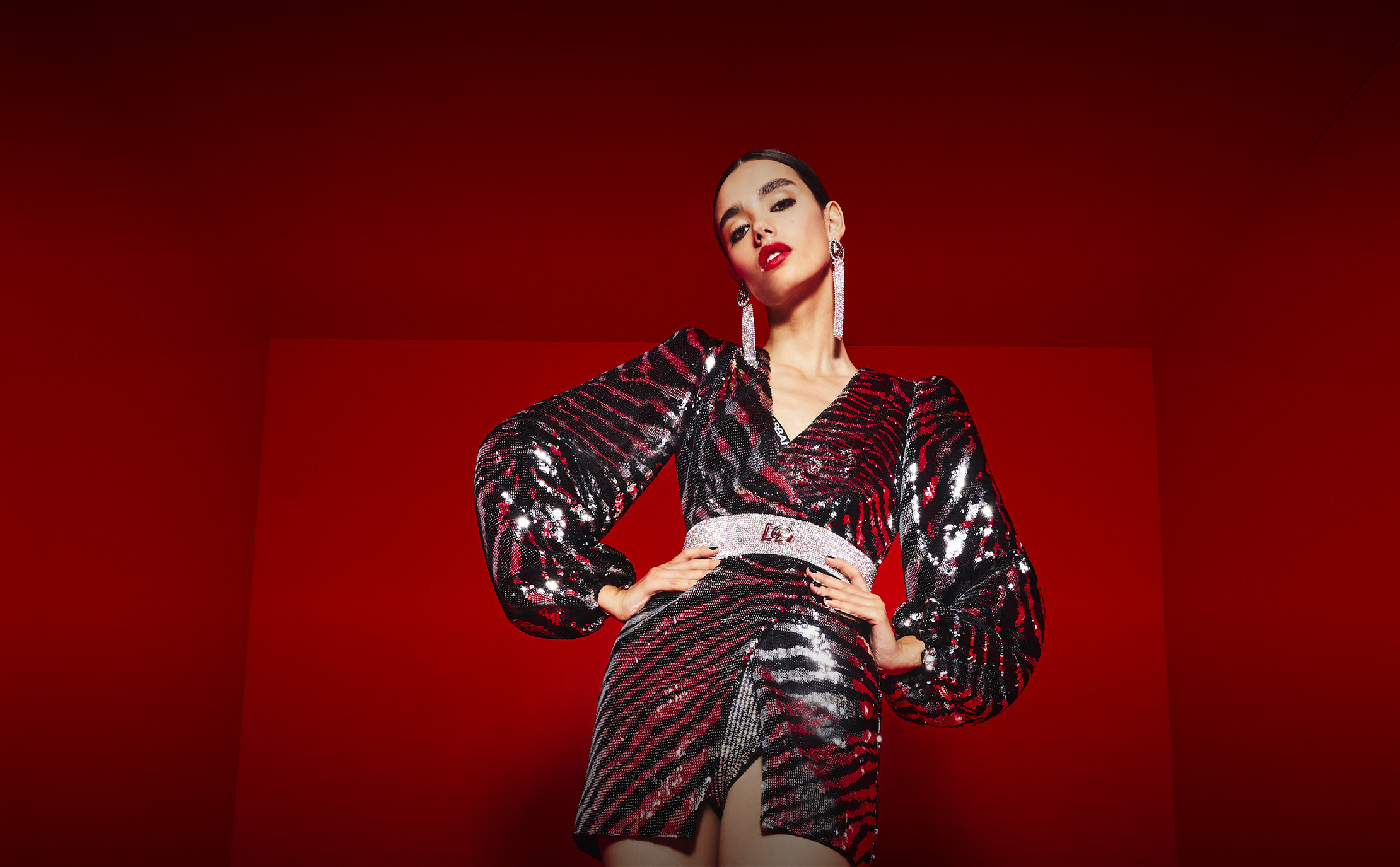 Dolce & Gabbana is another Italian brand known for its unabashed, in-your-face aesthetic. It was founded in the 1980s by Domenico Dolce and Stefano Gabbana and is known for seamlessly fusing the masculine and feminine into its designs.
The brand's designs are unmistakable. Animal prints, lots of black lace, and the bold use of the D&G logo all make the brand a favorite among women who love to make a statement.
Dolce & Gabbana draws a lot of influence from Sicily and regularly announces new muses. From Sophia Loren to Madonna, the brand represents unapologetic, strong women. Most recently, Kim Kardashian curated the brand's Spring/Summer 2023 collection.
Miu Miu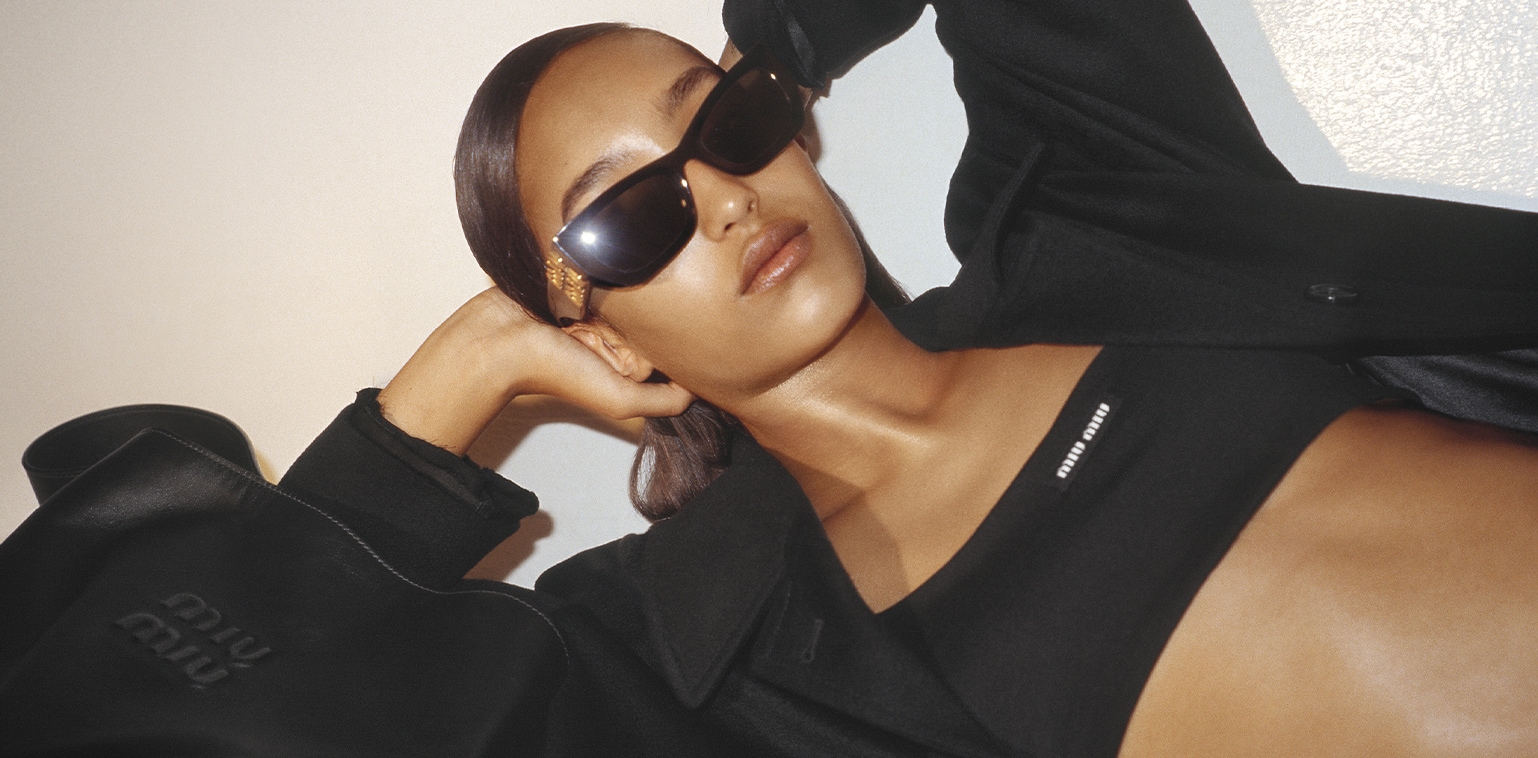 Miu Miu was founded in the early '90s by Miuccia Prada. Yes, that Prada. Miu Miu is actually a subsidiary wholly owned by Prada! This fun fact may surprise some because Miu Miu stands on its own with its distinctive style and aesthetic.
Miu Miu comes from Miuccia's childhood nickname and celebrates all things girly and youthful. Crop tops with feather borders, tiny leather shorts, and rhinestone mesh tops are just a few examples of Miu Miu's daring, exuberant designs.
The brand's line of handbags is also wildly popular. Tiny top handles, furry hobo bags, and metallic mini totes are all created with Miu Miu's ideal breezy, cool girl in mind. Hollywood It girls like Emily Ratajkowski and Mia Goth are known to sport the brand's trendy creations.
Fendi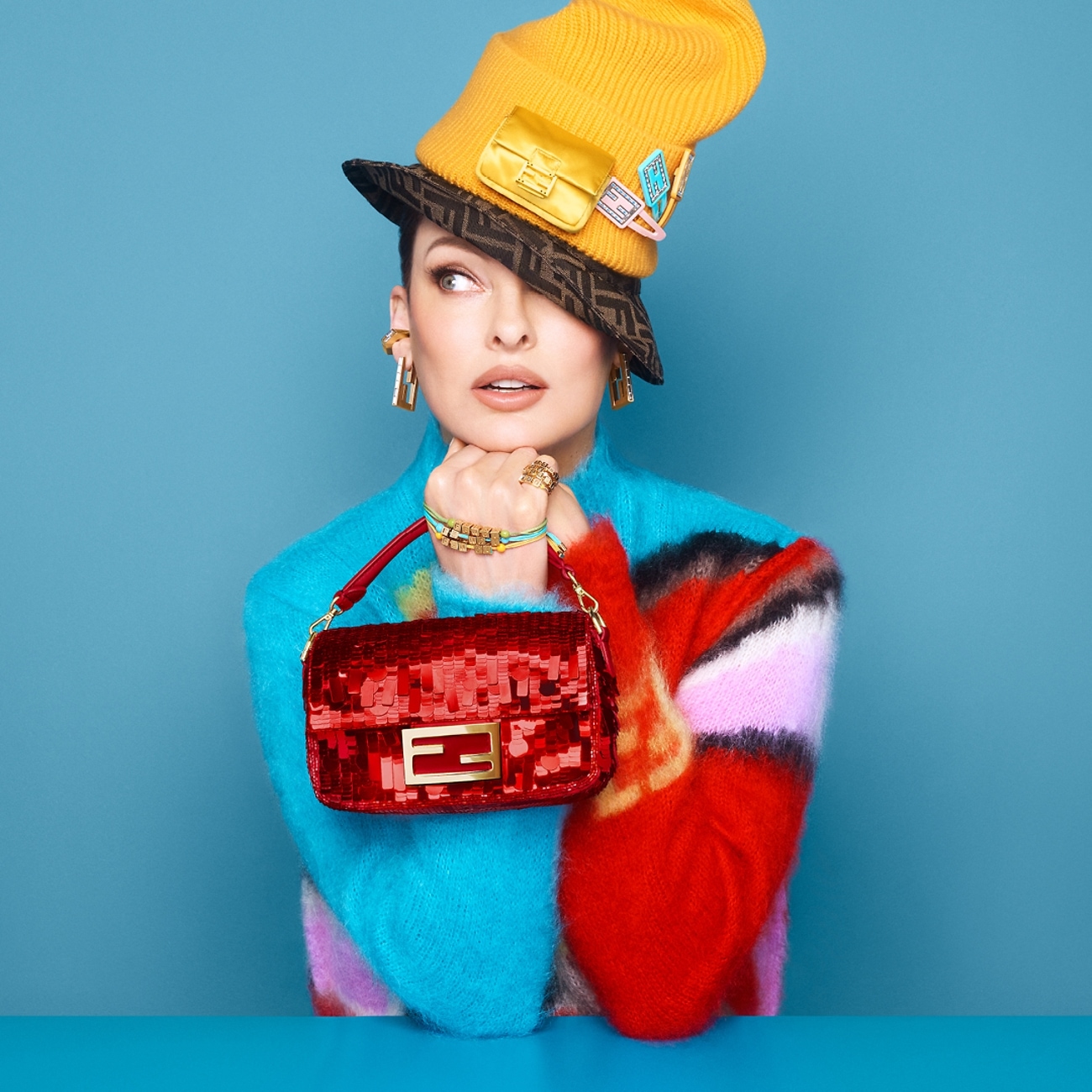 Fendi began as a fur and leather goods brand in 1925. Founded by couple Edoardo and Adele Fendi, the brand is still synonymous with high-quality fur and leather designs.
Its iconic "FF" logo is integral to the brand's designs. The logo is on almost every piece, from chic tops to outerwear. Fendi is best known for its leather bag designs, like the signature Baguette and Peekaboo bags.
Keep in mind that this iconic Italian brand may not be the best choice for vegan and eco-conscious shoppers. Fendi doesn't plan to move away from genuine fur anytime soon. However, the brand says it is moving towards more sustainable practices.
Palm Angels
What started as a photography project documenting LA skater culture quickly became one of Italy's hottest streetwear brands. Founder Francesco Ragazzi creates clothing with an Italian take on traditional American culture and alternative subcultures.
Palm Angels' collections are versatile and look like they can go straight off the runway onto the streets of Southern California. Its popular matching tracksuits and Y2K-inspired tees are laid-back, fun, and cool. There are also some more polished pieces, such as the sequin bomber jacket and zebra-print furry coat.
Since the brand's first clothing drop in 2015, it's gained international popularity. Palm Angels has the approval of celebrities such as J Balvin, Winnie Harlow, and A$AP Rocky.
Bulgari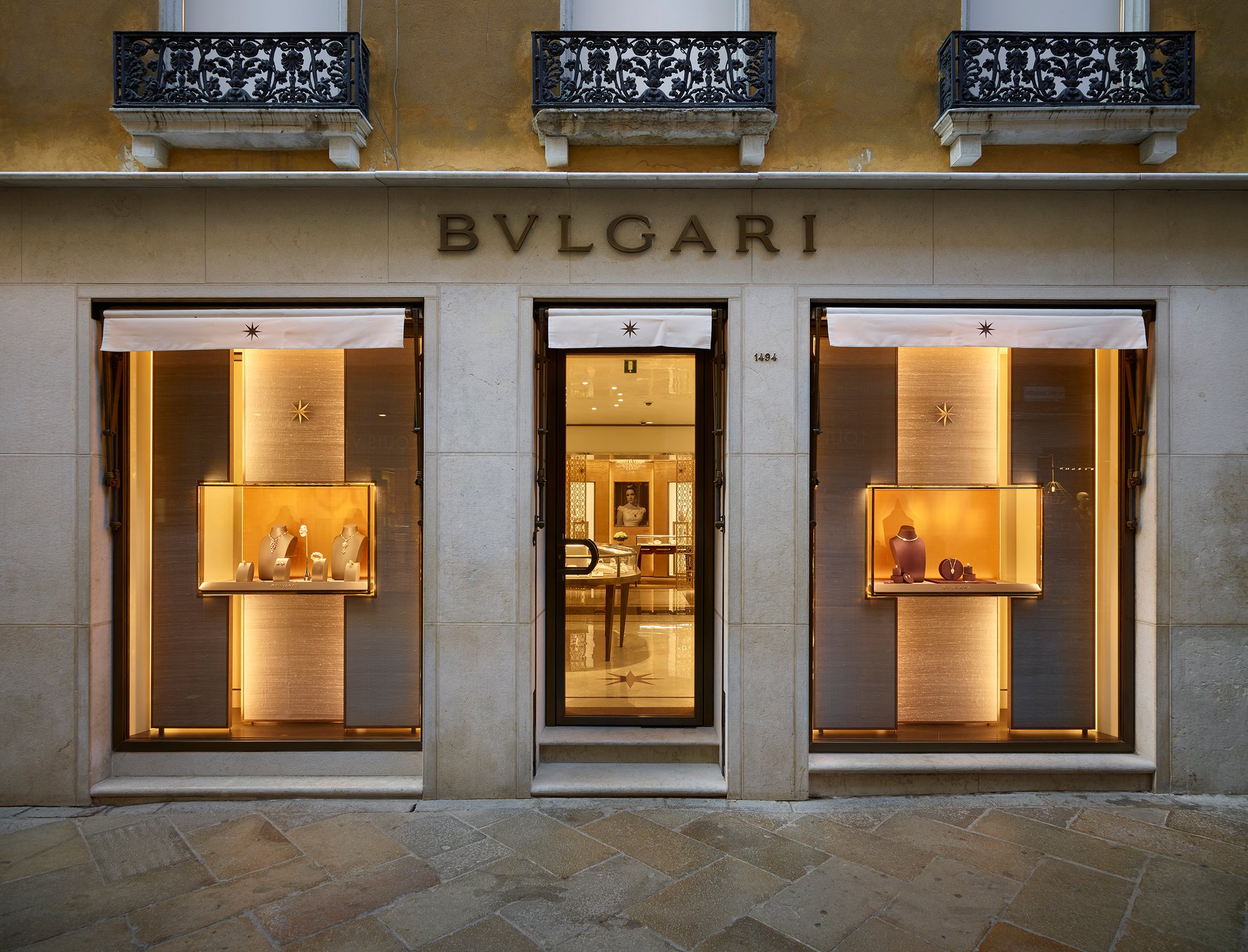 Bulgari (or BVLGARI as its logo reads) is a unique brand on this list because it only creates luxury jewelry, watches, and accessories. Established in 1884 by silversmith Sotirio Bulgari, the brand has a centuries-long reputation for fine craftsmanship.
The brand's colorful precious stones and famous serpent iconography are unmistakable. In addition, each piece has subtle Art Deco and geometric influences. Bulgari is so renowned that its vintage pieces are highly coveted and expensive.
Bulgari is a jeweler beloved by the rich and famous. From Elizabeth Taylor to Zendaya, the brand has adorned the brightest and best in its exclusive designs. Interestingly, the jeweler also runs a line of hotels and resorts in partnership with The Ritz-Carlton.
Moschino
Moschino is famous for its campy, cheeky take on high fashion. Franco Moschino founded his namesake brand in 1983. It quickly gained a reputation for its satirical take on luxury and fun pop culture references.
Moschino expertly balances the lowbrow with the highbrow. Surprising collaborations with companies like Budweiser and Barbie elevate mundane, everyday brands into something couture and luxurious.
The brand's current creative director, Jeremy Scott, continues the brand's fun approach to fashion. Moschino's recent collection draws from Baroque, cartoons, and furniture. For example, this quilted dress is reminiscent of a plush couch, and another cheeky get-up is brashly labeled "Maid in Italy."
Valentino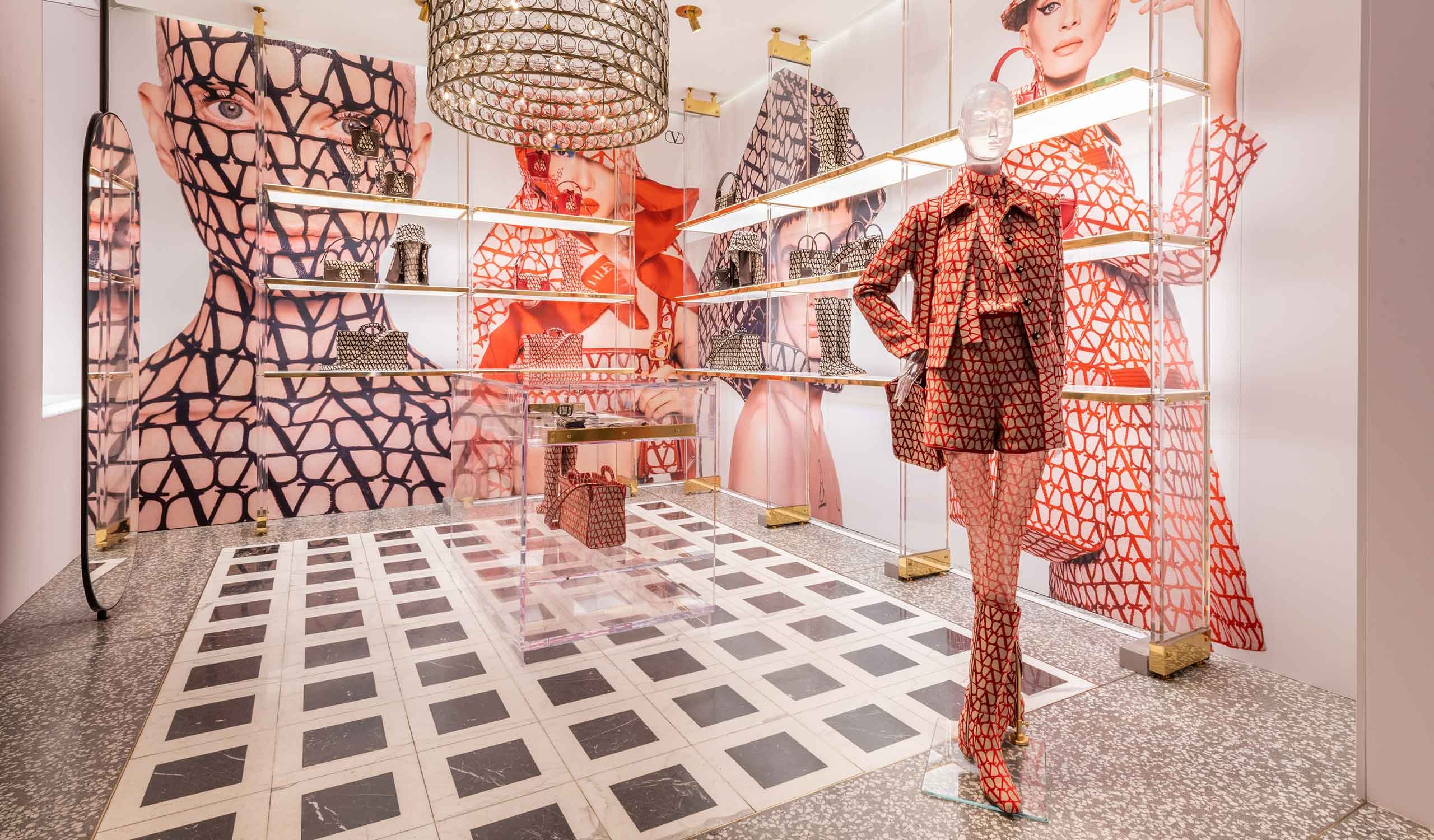 Designer Valentino Garavani became a cornerstone of Italian fashion when Jackie Kennedy purchased six haute couture gowns from his self-named fashion label in 1964. At that moment, Valentino became synonymous with femininity and classic silhouettes.
Valentino draws inspiration from the opulent French style but makes its designs distinctly Italian. The brand even has a celebrated shade of red used in many of its dresses, coined "Rosso Valentino."
Today, the brand creates elegant and refined collections with a slight edge. Mod dress cuts throwback to the 1960s while gold studs adorn quilted leather bags. Valentino continues to use distinct colors in its recent Pink PP collection, starring Zendaya.
Giorgio Armani
You have no doubt heard of Giorgio Armani and his many eponymous brands. However, his leading brand, simply named Armani, is by far the most famous.
Armani's designs are timeless, elegant, and comfortable. Chic dresses, perfectly tailored suits, and vintage-glam coats are staples in Armani's collections every season. In addition, Armani's pieces are extravagantly luxurious in an understated way.
All these years, Armani has remained relevant without hopping on trends. Giorgio Armani still retains ownership of his brand. Its designs have never wavered from its refined, quietly powerful aesthetic.
Roberto Cavalli
Roberto Cavalli started his namesake brand in the 1970s with a collection of printed leather gowns. He's created with a "more is more" mindset ever since.
Roberto Cavalli's designs are all about bold animal prints, clashing patterns, and over-the-top luxury. For example, its latest collection features majestic animal portraits juxtaposed with tartan plaid. To top it all off, snakeskin hoodies and jaguar print matching sets are the ultimate icings on the cake.
In addition to his maximalist aesthetic, Roberto Cavalli also invented a look that almost everyone wears today. He's the first designer to create the "sand-blasted" jeans look, making denim look worn-in and vintage.
Max Mara
Max Mara is a ready-to-wear womenswear brand founded by Achille Maramotti in the 1950s. The cornerstone Italian brand creates luxury wardrobe staples that are all about chic professionalism.
Max Mara employs world-renowned designers to create its collections. The brand has worked with greats such as Karl Lagerfeld, Dolce & Gabbana, and Narciso Rodriguez. However, the brand is unique because it keeps these collaborations under wraps and lets the pieces speak for themselves.
Its iconic 101801 double-breasted coat, designed by Anne Marie Beretta, stands the test of time with its elegant shape and classic tailoring. Max Mara's other pieces are chic and modern, proving that "classic" doesn't have to be boring.
Kiton
Kiton is a luxury suit brand based in Naples, carrying on the region's rich tailoring tradition. The brand creates womenswear and everyday menswear, but it is most well-known for its precise artisan tailoring.
Kiton suits belong on a level of luxury all their own. Each suit is cut and tacked by hand, making each piece one-of-a-kind. The jacket button holes are even cut and finished by hand. Kiton's pieces are all about refined elegance and subtle extravagance.
In addition to suits, Kiton produces casual streetwear, including puffer jackets, joggers, and pullovers. Women can also enjoy Kiton's iconic tailoring with its collection of trench coats, suit jackets, and cashmere trousers.