Fashion hubs like Copenhagen and Stockholm dominate the Scandinavian style. As a result, Norway often gets forgotten when it comes to Scandinavian clothing brands.
However, Norway is currently experiencing a fashion renaissance. The fashion world is slowly but surely waking up to the innovative, understated style of many Norwegian fashion labels.
We've rounded up 28 stand-out Norwegian clothing brands. From skiwear to haute couture, there are plenty of new favorite brands to add to your must-have list.
Helly Hansen
Helly Hansen is one of the most recognizable Norwegian brand names. Founded in 1877, the brand produces high-quality, durable outdoor gear for skiing, sailing, and hiking. Its clothing and equipment will last and withstand any kind of weather.
The trusted Norwegian brand has a huge variety of jackets, from windproof sailing zip-ups to causal flannels. Each Helly Hansen piece has versatility and utility in mind, but its designs are sleek and modern. The brand also offers a kids' line to outfit your whole family for your next outdoor adventure.
Helly Hansen continues to develop the most durable outerwear possible. In 2020, the brand released its technical LIFA INFINITY PRO™ fabric. It's ultra-breathable and waterproof while being as sustainable as possible.
Norrøna
Norway is known for its abundance of mountain ranges and opportunities for outdoor adventures. So naturally, it's no surprise that the country is home to many top-notch outdoor wear brands.
Norrøna is one of the best outdoor brands in the country and has a solid reputation for crafting heavy-duty, lightweight, and practical clothing for any outdoor climate. The brand even has Gore-Tex outerwear fit for an arctic expedition.
Norrøna's clothing is designed for the great outdoors but doesn't sacrifice style. Its modern colors, sleek fabrics, and minimalist cuts make it the perfect brand for the outdoorsy type who still wants to look good while adventuring.
We Norwegians
We Norwegians celebrates its home country's cultural heritage and landscape with ethical, sustainable, and contemporary clothing. Its pieces use 100% Merino wool and other natural fibers.
The brand's designs use cutting-edge innovation to create sustainable, all-natural clothing that withstands outdoor activity and extreme temperatures. For example, 100% cotton and Ventile technology create its wind-resistant Anorak jacket.
Don't forget We Norwegians' collection of beautifully crafted knits. Each dress, sweater, and shirt is made from quality wool and is classic, cozy, and understated. In addition, the brand adapts traditional Norwegian knit motifs into modern silhouettes, like long duster cardigans and sporty hoodies.
Envelope1976
Envelope1976 is a sustainable luxury brand established by journalist, editor, and Norwegian fashion darling Celine Aagaard and Pia Nordskaug. The brand had its runway debut a few years ago and continues to delight fans with its edgy, minimalist designs.
Envelope1976's designs are timeless, classic, and refined. Sustainably made staples like dress pants, turtlenecks, and trench coats are versatile, seasonless pieces that will last a lifetime in your closet. Each silhouette is masterfully tailored and skillfully structured.
The brand is quickly becoming a mainstay in Oslo fashion, with a recently opened concept store and buzz-worthy runway shows at Oslo Fashion Week. The brand is also quintessentially Norwegian with its color palette. There are plenty of muted neutrals and shades of gray, with the occasional luminous slice of silver.
ESP
In 2015, Elisabeth Stray Pedersen took over an old outerwear factory in Oslo, and ESP was born. The brand, named after the designer's initials, crafts elegant womenswear from high-quality Norwegian fabrics and materials.
ESP aims to transcend trends with its modern yet timeless designs. Stark silhouettes and neutral colors are juxtaposed with sumptuous draping and luxurious fabrics to create a collection that is anything but boring.
The brand creates a range of pieces that can quickly fill a wardrobe with everyday basics, eveningwear, and leisurewear. Wool puffer jackets in gorgeous beige hues, simple but elegant overshirts, and classic trench coats are the mainstays of the brand's collections.
Holzweiler
Although Holzweiler has only been around since 2012, the brand quickly gained a worldwide reputation and cult following. Founded by sibling duo Andreas and Susanne Holzweiler, the luxury fashion label creates effortlessly chic, subtly trendy clothes for men, women, and children.
The brand is the perfect embodiment of Scandinavian minimalism. Calming earth tones and understated patterns grace simple pullovers, dresses, and matching sets. Also, it stands out for its signature blend of classic and streetwear styles. Its Fano taupe trousers and sweater are a perfect example.
Holzweiler strives to be the most sustainable version of itself, so the brand is constantly improving its production process to become more eco-friendly. For example, Holzweiler started using more recycled and durable materials to extend the life cycle of its clothing. Also, the brand's website offers a transparent supply chain outline for each product.
ILAG
ILAG, founded by designer Renate Nipe, is a relatively new brand bringing forth Norway's fashion renaissance. The luxury brand makes fun, adventurous clothing that is understated yet assertive.
ILAG explores funky colorways and kitsch design in a truly Scandinavian way. For example, the humble visor, known for being sporty and sleek, is reconstructed by the brand fuzzy mohair and wool. Also, its puffer jackets utilize streamlined, minimal construction but with an exaggerated silhouette.
ILAG, which translates to English as "togetherness," embodies its name by focusing on sustainability and care for our planet. Its pieces use recycled deadstock and natural fabrics. Also, the brand has an upcycling program where customers can turn in an old item and receive a discount on a new purchase.
One and Other
One and Other, headquartered in Oslo, is a luxury brand for the modern professional woman. With the brand, designer and founder Lene Henriksen aims to create the perfect garment that marries sustainable quality with the minimal Nordic aesthetic.
One and Other achieves that goal time and again with its classic blazers, elegant trousers, and comfy knitted tops. The brand uses the traditional Scandinavian palette of beige, gray, white, and black but adds visual points of interest like elaborate ruching or expert pleating.
The brand has a calm, understated look that appeals to influencers and fashion writers across Scandinavia. Its runway shows at Oslo Fashion Week have been sleeper hits among fashion insider circles, making it one of the most exciting brands to come out of Norway in recent years.
Livid
Jens Olav Dankertsen began producing handmade jeans back in 2010. Since then, Livid has expanded into a well-respected atelier and online store. In addition to denim, the brand produces ready-to-wear and footwear collections.
Livid's designs are chic, stark, and elegant. Its jeans, in particular, are inspired by the high quality of Japanese denim and come in various classic cuts. From skinny to bootcut, Livid's handcrafted jeans are built to last and have a timeless quality.
Also, Livid is a brand focused on supporting local economies. All of its ready-to-wear products are made in northern Portugal in family-owned factories. In addition, the brand has a Made in Norway line that uses salvaged denim from Japan and is constructed in its Trondheim studio.
IBEN
IBEN, established in 2014 by Anh-Marthe Storheil, is a brand for women who love to make a statement. Its versatile pieces are fun and colorful and redefine what it means to be feminine.
The brand stands out from many of its Scandinavian counterparts because of its bold use of color. Neon yellow, starburst orange, and bubblegum pink are just a few of the many colors IBEN utilizes in its collection. As a result, its clothing is youthful yet refined.
IBEN's designs are on-trend while keeping an element of timelessness. For example, iridescent pink matching sets, tie-dye crewnecks, and wide-leg jeans mesh perfectly with classic blazers and hoodies. In addition, most IBEN pieces are pretty affordable, considering it's a luxury brand.
Avenue FYI
Gustaf Gyllenhammar, Ingvild Abrahamsen, and Espen Follestad released their first Avenue FYI collection in 2015. The brand designs clothing that is an homage to 80s and 90s alternative music scenes and subcultures.
Avenue FYI releases yearly capsule collections that center around a specific theme and color palette. Each collection is distinct yet ties into the brand's overall look. For example, stripes, strings, and edgy silhouettes are brand mainstays.
Avenue's most recent 2022 collection features eclectic pattern pairings of stripes and camouflage that create a 90s nostalgia. Its loose silhouettes, provocative lace ties, and oversized cuts create a cheeky throwback for a modern audience.
F5
F5 is a concept store and clothing brand based in Oslo. While the concept store stocks exclusively Norwegian brands, like Envelope1976, F5 also creates its own line of minimalist clothing that speaks to the Scandinavian style.
F5 collections offer a selection of dresses, outerwear, and more that gives shoppers the same quality as other Norwegian luxury brands for a more affordable price. For example, F5's menswear captures a streetwear vibe while emphasizing minimalism. There are no brand names, logos, or loud colors in sight.
F5's womenswear is also chic, streamlined, and refined. For example, lambswool sweaters come in soft pastels, and cute 90s-inspired dresses can be dressed up or down. In addition, many of F5's pieces are androgynous and unisex, including cardigans, jackets, and sweaters.
JOHNNYLOVE
JOHNNYLOVE, founded in 2006, is a fashion mainstay in Norway. The brand is known for its understated earth tones, functional design, and universal appeal. Designer John Vinnem established the brand to provide Norwegian men with comfortable fashion that was also stylish.
Today, JOHNNYLOVE offers men's and women's collections that combine streetwear cuts with practical minimalist designs. For example, all of its outerwear comes in stylish hues of caramel, olive, and gray but can withstand northern Europe's cold weather.
Due to the brand's emphasis on functional design, its versatile pieces work across seasons. For example, you can easily wear a JOHNNYLOVE button-up on a warm summer day and then layer it with a cozy knit when the weather gets chilly. In addition, many of its designs are unisex and can work for anyone.
Bergans of Norway
The word "berg" is the Norwegian word for "mountain," so there's little mystery as to what Bergans of Norway is all about. The iconic brand is over 100 years old. It makes high-quality outdoor gear and apparel for those who want to experience the Norwegian landscape to the fullest.
Bergans of Norway's clothing is perfect for hiking, skiing, and other outdoor activities requiring durable, breathable, and versatile clothing. It creates a variety of jackets, pants, and base layers that are warm, high-quality, and flexible.
In addition to its esteemed outerwear, Bergans also crafts casual clothing for the everyday Norwegian. For example, knit sweaters, flannels, and basic tees easily build the basis of any active wardrobe. Don't forget to stock up on new Bergans kid's jackets and hiking backpacks while shopping around, too.
Twentyfour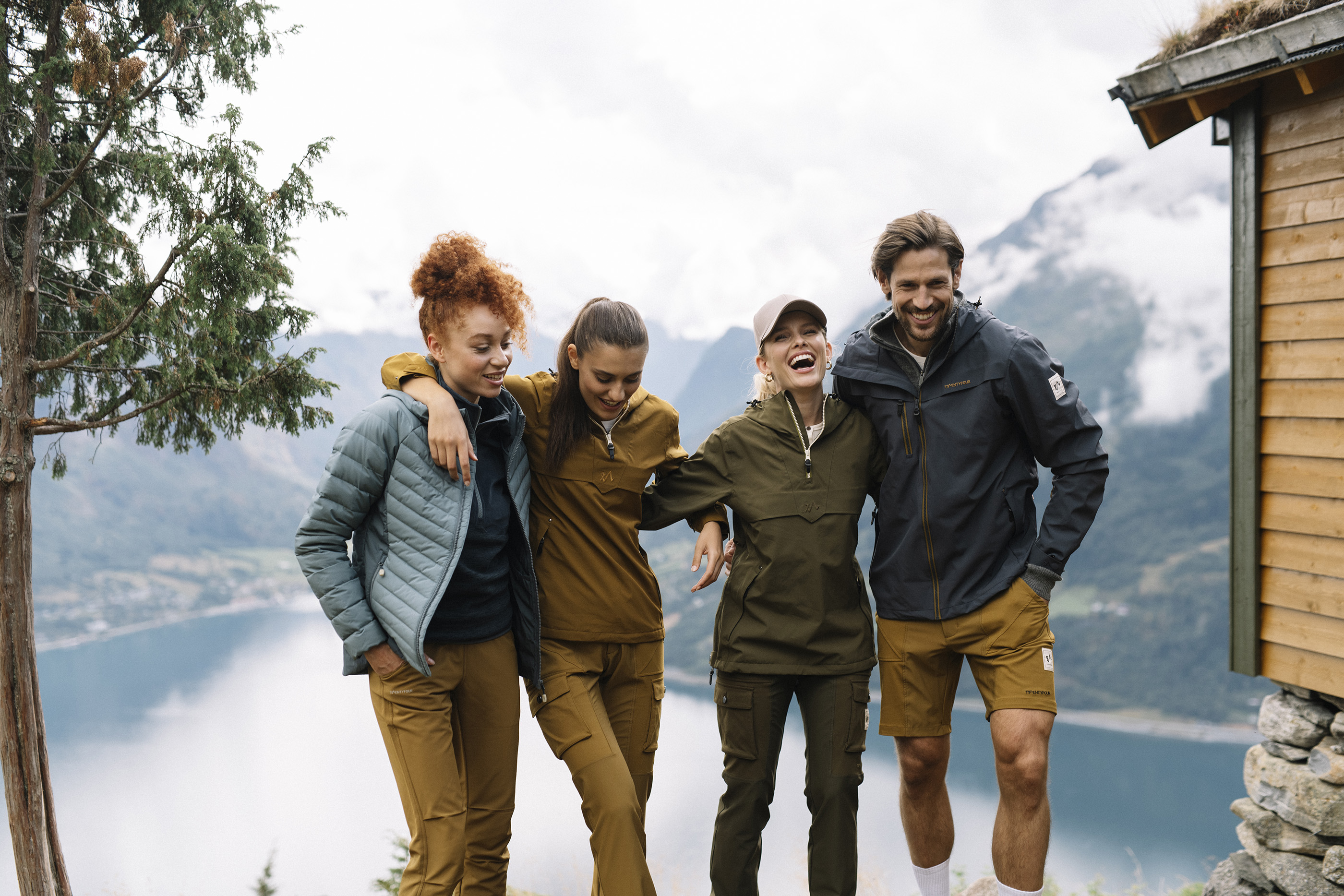 Kristiansand-based brand Twentyfour celebrates Norway's wondrous, often rugged, landscape and weather. Its colorful outerwear works in the city's busy streets and the great outdoors.
Twentyfour offers a wide variety of heavy-duty outerwear and more casual mid-layers that can be worn après-ski. Its down jackets, fleece vests, and quilted mittens come in a variety of earth tones that are bright, fun, and warm. For example, its Finse Una Down Jacket in cognac is a ski-slope must-have.
Twentyfour offers durable outerwear for the whole family. The brand makes fashionable clothing for kids that is bright without being obnoxious. Its ski pants, waterproof windbreakers, and puffer jackets are great options for keeping everyone warm on the next winter holiday.
Skogstad
As you can probably tell by now, Norway doesn't mess around when it comes to durable outdoor wear. Skogstad is another long-standing brand that makes high-quality outerwear built to withstand Scandinavia's cold, rainy weather.
Skogstad, founded in 1937, specializes in waterproof gear that keeps you comfortable and warm in rainy weather. Founder Halstein Skogstad was a tailor, and its modern-day designs harken back to the brand's roots with classic silhouettes and durable construction.
The best thing about Skogstad is its affordability. You can get durable, versatile jackets, shawls, and puffer jackets that will last for years. The brand also offers a selection of wool athletic and leisurewear that will keep you insulated and comfortable during your next cold-weather jog.
Devold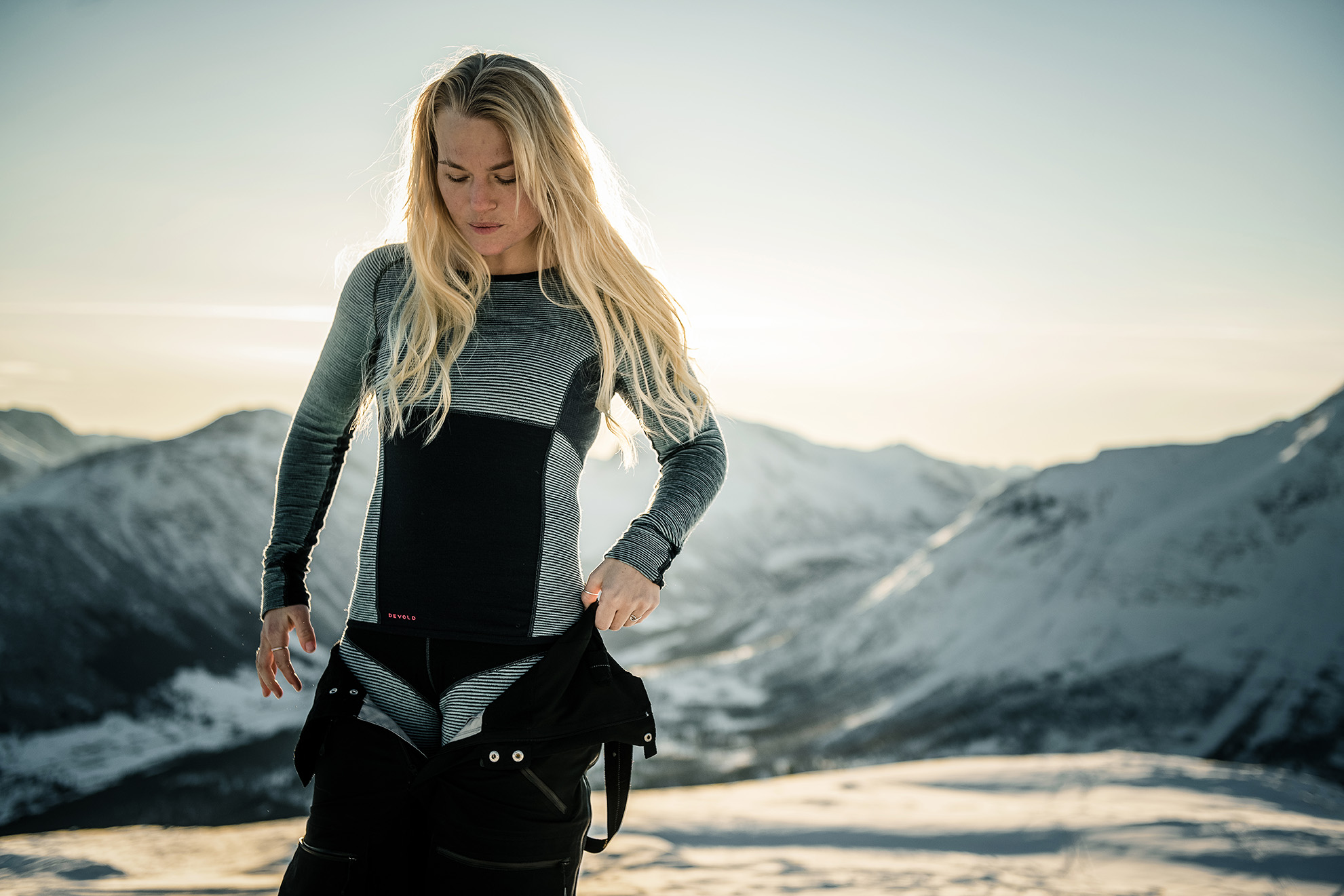 Devold is the quintessential brand for classic, high-quality Norwegian knitwear. Founded in 1853, Devold creates wool garments with nature, harmony, and quality in mind.
The brand is best known for its expertly made, classic knits. Its turtlenecks and sweaters are made of high-quality wool and have traditional fair isle knit patterns. In addition to its classic sweaters and pullovers, Devold has a line of wool undergarments and headgear guaranteed to keep you warm during the biting Norwegian winters.
Devold is and always has been a sustainable, slow fashion brand. Its luxurious merino wool is sourced from farmers in Uruguay, New Zealand, and Argentina. In addition, Devold owns and operates a factory in Lithuania to ensure fair treatment of workers and garment quality.
Pierre Robert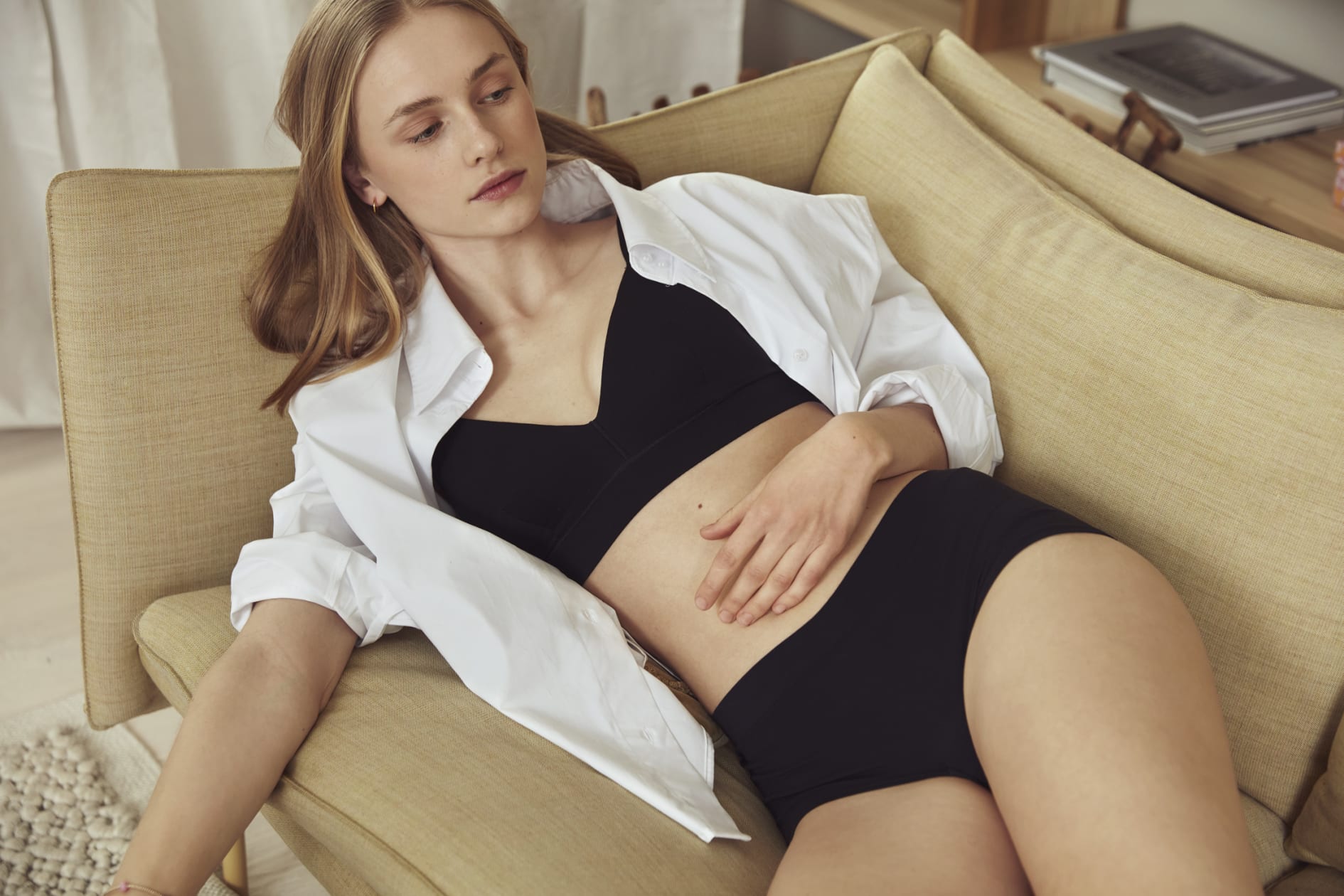 Oslo-based Pierre Robert began making stylish, comfortable undergarments for women in 2006. It quickly evolved into a brand that makes beautiful wardrobe essentials for men, women, and children.
Pierre Robert's mission is to create sustainable, versatile, seasonless garments. Each Pierre Robert piece can last for years as a way to fight against the overconsumption of fast fashion. As a result, the brand is known for its impeccable tailoring, quality construction, and genius use of materials like wool and organic cotton.
Pierre Robert's designs are chic, minimalist, and timeless. Its collection of wool dresses, sweaters, and blazers make it easy to build a refined and professional wardrobe. Pierre Robert offers a complete line of womenswear. In addition, its men's and children's line has wool undergarments, sportswear, and accessories.
AWAN
AWAN, which stands for "As We Are Now," is run by designer and entrepreneur Anette Miwa Dimmen. Born out of her desire for more fashionable athleisurewear to put on after work, AWAN offers sustainable "comfort-first" pieces.
AWAN's collection of flowing dresses, oversized t-shirts, and wide-leg trousers are the perfect wardrobe staples because women can wear them at the office or home. Comfort is key to its designs, so you won't find any skin-tight mini-dresses here.
The brand's everyday essentials appeal to shoppers because they're cozy without looking sloppy. For example, AWAN's wrap cardigan comes in a range of earth tones and can work as a pajama or a blouse for your company's holiday party.
Kari Traa
Three-time Olympic gold medalist Kari Traa launched her namesake sportswear brand in 2006. Kari started off crocheting beanies during her downtime between skiing, and her eye for design eventually led to her internationally successful clothing line.
Kari Traa creates athletic wear for women, by women. Kari Traa's designs solve the problem many female athletes have when looking for comfortable and stylish activewear in male-dominated industries like skiing. The brand's clothing is durable, cute, and breathable.
The brand is best known for its Rose Wool Collection, which is a stylish collection of merino wool baselayers that are bright, feminine, and insulating. In addition to outerwear and base layer essentials, Kari Traa offers comfortable sports bras and underwear made with the active female form in mind.
Stormberg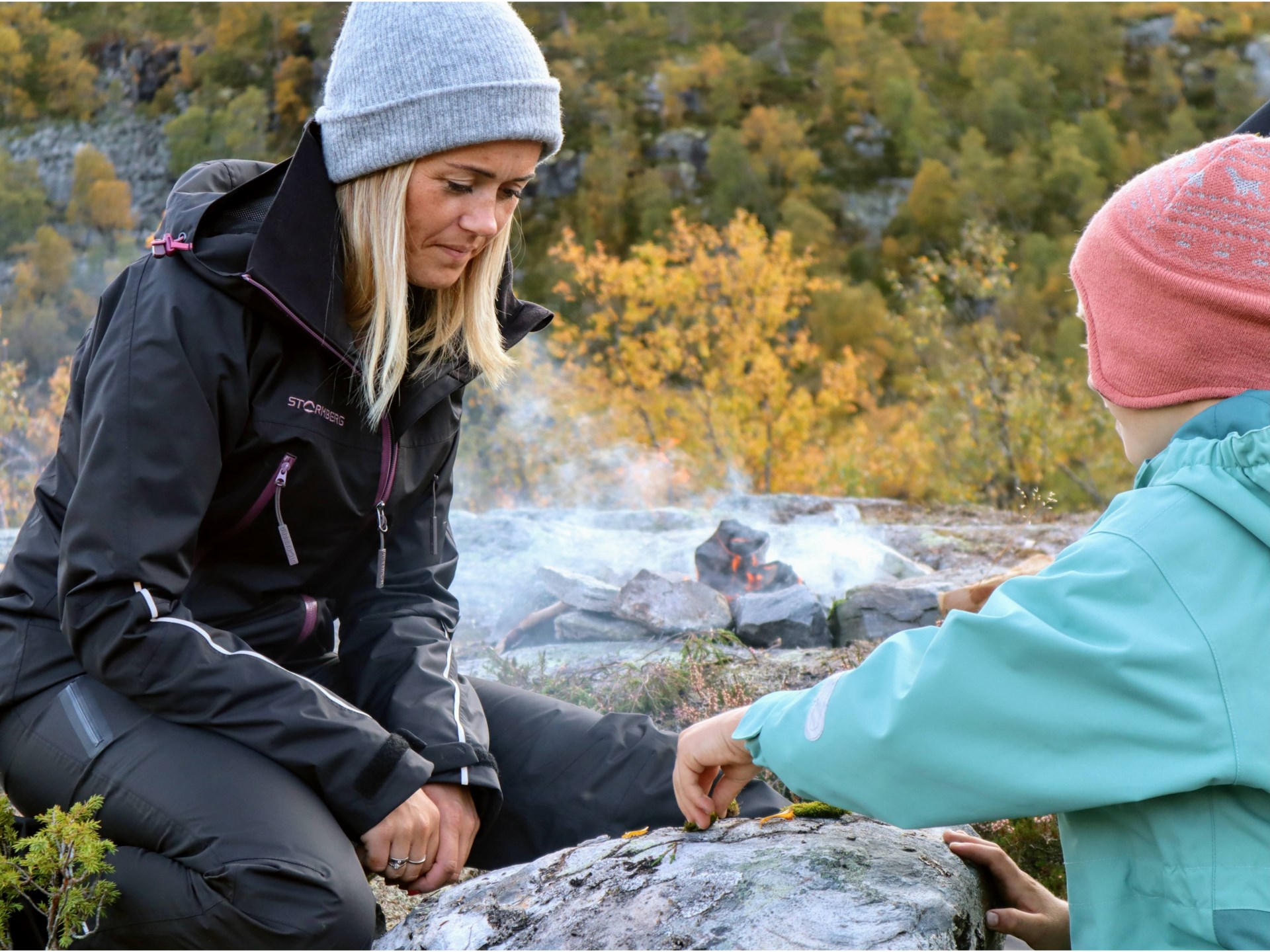 Stormberg produces practical, quality outerwear at an affordable price point. The brand offers everything from the underwear to outerwear needed for a successful, comfortable outdoor adventure.
While Stormberg's products are practical, the brand still keeps style in mind. For example, its parkas, fleece, and jackets come in various neutral colors and understated patterns. Also, its cuts and silhouettes are modern and streamlined so as not to look frumpy.
In addition, Stormberg is one of Norway's early adopters of sustainability in the fashion industry. The brand participates in carbon offsetting for each step of its production and aims to be emission-free in the near future. Also, Stormberg donates 1% of its profits to humanitarian charities and non-profits.
Dale of Norway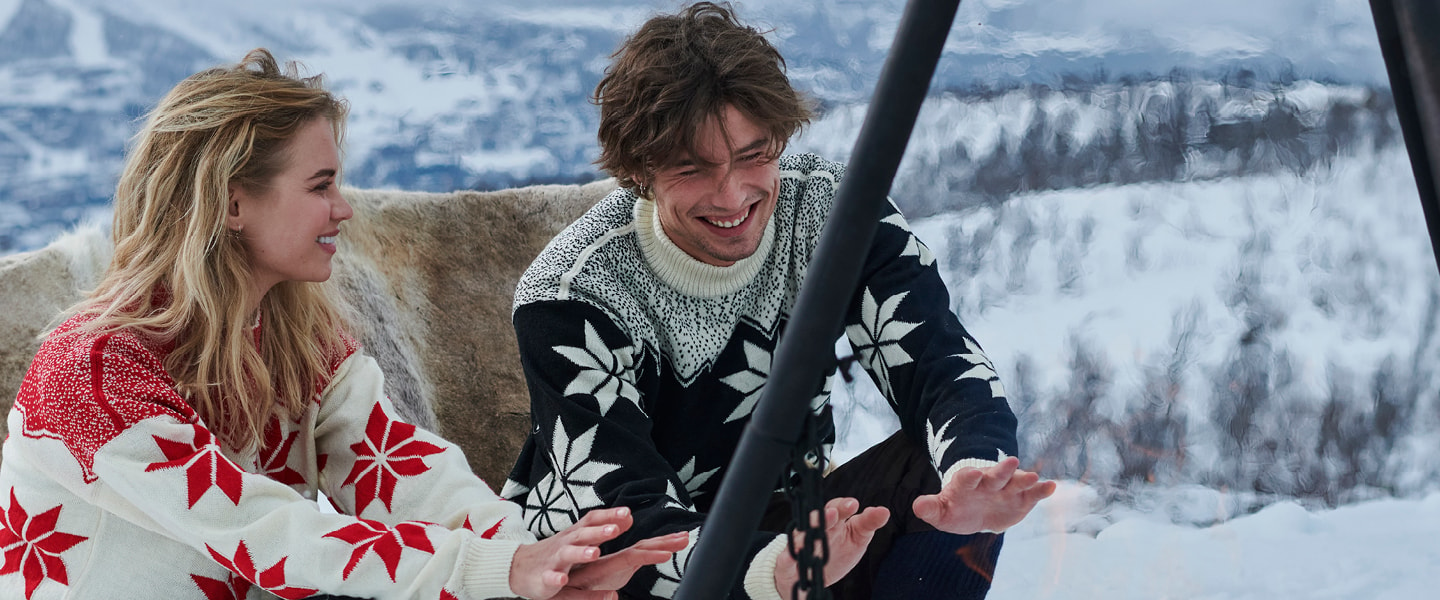 Norway has a long and rich history of knitting that dates back centuries. Dale of Norway carries that cultural tradition with its high-quality, classic knitwear. Founded in 1879, this classic Norwegian brand is still going strong.
Dale of Norway's knits are made of fine Norwegian wool and come in various cuts and styles. From cable knits to quarter-zips, the brand has every classic knit style you can imagine. In addition, the brand has other items like wool sweats and dresses.
The brand is so successful because it incorporates traditional Norwegian motifs and patterns into updated knitwear silhouettes. Oversized pullovers, cozy cardigans, and high-collar zip-ups are just a few shopping options. The brand even offers a line of windproof and water-repellant wool sweaters.
Norlender Knitwear
Norlender Knitwear was founded in 1927 by Ola Tveiten and his family. The brand continues to produce textiles celebrating the Norwegian knitting tradition with stylish, modern knitwear.
The brand's designs offer something for everyone. It has everything from classic Nordic pattern pullovers to vintage-inspired cardigans with ruffled collars and scalloped hems. If you're looking for something less rustic, go with Norlender's monochromatic gray rib sweaters.
Norlender is a proudly Norwegian brand. It's one of the few existing knitwear companies that produces its products from start to finish in Norway. Norlender uses Norwegian wool spun into yarn and knitted in the company's Hosanger-based factory. Although its production is now larger scale, it's still done all in-house like it was back in 1927.
Flesh Official
Flesh is the ultimate millennial clothing brand. Launched by Malin Molden in 2016, this young, trendy brand dismantles gender norms with its unisex, adventurous designs.
Flesh is a breath of fresh creative air in the Scandinavian fashion scene. Its loud, colorful designs disrupt the minimal, purist aesthetic often found in Norwegian fashion houses. As a result, the brand fully embraces kitsch and color with its cartoonish florals, tacky embellishments, and unconventional cuts.
The brand's recent SS23 collection, titled Bodega, features bold floral prints, plenty of feathers, and sequined knitwear. People of all gender identities strutted down the runway in feather-fringed blazers, crochet pants, and jewel-tone dresses. Like most of Flesh's capsule collections, Bodega captures the brand's fun-loving, edgy spirit.
Soyaaulait
Soyaaulait is a highly specialized fashion label focusing on lamb shearling and cashmere. It was founded in 2007 by Kari Søreide and Ying Luo, who met while fashion students in Paris. The brand's name is an amalgamation of East and West, reflecting the two designers' backgrounds.
The brand's coats and cashmere clothing are luxurious, sumptuous, and refined. Classic wardrobe staples like basic pullover sweaters and loose trousers are given a new, innovative shape with the brand's soft, 100% cashmere fabrics.
Soyaaulait also gives new life to timeless coat silhouettes and cuts. Its super soft sheepskin fabric immediately infuses a necessary piece of outerwear into a piece of art that can live in your wardrobe for decades. In addition, the brand's muted palette of gray, beige, and black neutrals further elevate the brand's elegant designs.
Frankremme
Frankremme creates elegant, on-trend womenswear made from deadstock and locally-sourced fabrics. Founded in 2014, the brand is a perfect blend of edgy street style and Scandinavian simplicity.
Frankremme's dresses, outerwear, blouses, and trousers are perfect for women who want to spice up their professional wardrobe. For example, basics like tees, pullovers, and button-ups are dressed up with elegant kimono sleeves and understated colors.
In addition, the brand revitalizes formal outerwear with modern tailorings, such as cropped blazers and asymmetrical coat hems. Frankremme also has a limited line of accessories to complement its clothing line, including fringe leather handbags and simple belts.
Northern Playground
Northern Playground's motto is "Buy Less. Play More." Its durable, high-quality garments live up to that motto. The brand crafts sustainable activewear for outdoor lovers who want something efficient yet fashionable.
Many of its designs are born out of its founders' experiences in the outdoors. For example, its Ziplongs® pants have a zipper along both sides so that you don't have to take your shoes off while changing. Also, most of its pants come with padding for ultimate comfort while biking, climbing, hiking, and more.
The brand's activewear line includes everything from essential tees to one-piece biking suits. Northern Playground is a great, sustainable brand for all your essentials, basics, and outdoor clothing needs.
Norwegian Rain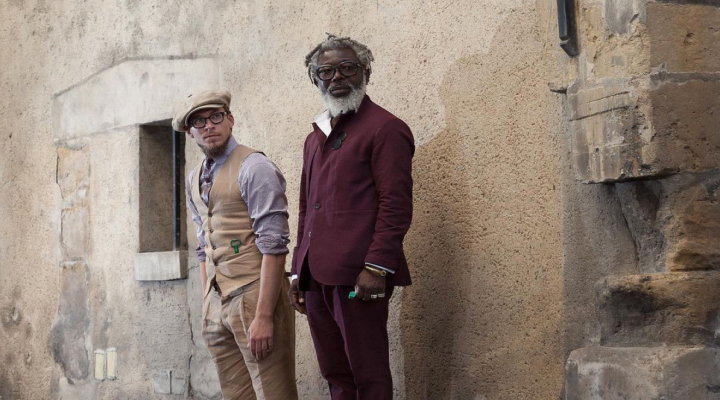 Considering that it rains an average of 239 days per year in Bergen, it's no wonder Norwegian Rain set out to make the best raincoat possible. The design duo T-Michael and Alexander Helle founded the brand in 2007, and it quickly stood out on the Norwegian fashion map.
Norwegian Rain's luxury raincoats are versatile, chic, and refined. The brand's clean silhouettes and minimalist cuts redefine the classic raincoat. Each piece is a marriage of form and function. For example, its fluid Harmattan coat is fabulous and sleek and exemplifies Scandinavian functionalism.
The luxury brand also draws inspiration from Japanese design and T-Michael's West African heritage. Simple design and traditional garment shapes from both cultures are respectfully incorporated into Norwegian Rain's sleek, modern aesthetic.