Everyone knows Ann Taylor. The brand's chic, professional styles are ubiquitous among professional women everywhere.
Although Ann Taylor is known for its consistent, classic style, you might be looking for some other clothing options to invigorate your wardrobe. If you're looking to jazz up your look with some fresh looks, plenty of other stores capture the same air of sophistication as Ann Taylor.
Whether you're looking for sleek workwear, stylish casual pieces, or elegant evening wear, we've outlined 20 stores like Ann Taylor that are sure to become new favorites. Happy shopping!
LOFT
LOFT is owned by the same parent company as Ann Taylor, Ann Inc. While the two clothing brands share a similar aesthetic, LOFT offers more relaxed, affordable styles that fit perfectly with a professional Ann Taylor wardrobe.
You'll find plenty of cute, versatile pieces at LOFT that you can dress up or down across seasons. The brand offers everything from flowy tops to comfortable pants and dresses. The overall vibe is like Ann Taylor but on vacation.
All in all, don't let the similar store names fool you. LOFT offers plenty of fun additions to any woman's professional wardrobe. For example, when you wear LOFT's relaxed knits, jeans, and dresses, you can run errands while looking put-together.
J.Crew
If you're a professional woman who loves looking put-together at all times, J.Crew is the store for you. The clothing brand offers chic, sophisticated styles in the same vein as Ann Taylor.
J.Crew's chic, mature styles are perfect for the office or a night out. While Ann Taylor is known for its classic and feminine style, J.Crew is more playful and trendy. The brand doesn't shy away from bold patterns, colorful fabrics, and stand-out details like ruffles and sequins.
However, J.Crew's love of color never comes off as childish or immature. As a result, the brand is an excellent option if you're looking to inject some fun and personality into your wardrobe.
Banana Republic
If you like Ann Taylor's classic, sophisticated style, check out Banana Republic. Like Ann Taylor, Banana Republic offers a range of women's clothing, from sleek workwear to stylish casual pieces.
However, while Ann Taylor's style leans toward the preppy and feminine, Banana Republic's style is a bit more modern and minimalist. Think sleek trousers, blazers, and streamlined tops in neutral colors.
In addition, if you want high-quality office basics that you can dress up or down, Banana Republic is definitely worth a visit. Chic knits, wide-leg jeans, and classic white button-ups are modern without being too trendy.
Lulus
Lulus is a brand that embodies Ann Taylor on the weekends. This California-based clothing brand has many styles inspired by classic resort wear and current trends. Shopping at Lulus can easily add some free-spirited flair to any wardrobe full of Ann Taylor pieces.
Lulus offers youthful styles for every occasion. The brand is best known for its playful dresses, which range from formal to casual. So, stock up on fun, flirty sundresses and fancy boho-inspired maxis.
In addition, if you want to refresh your office look, there are plenty of professional blouses and trousers that look put-together without being frumpy. Lulus is an excellent option for young professionals who want to look nice without falling for short-lived trends.
Talbots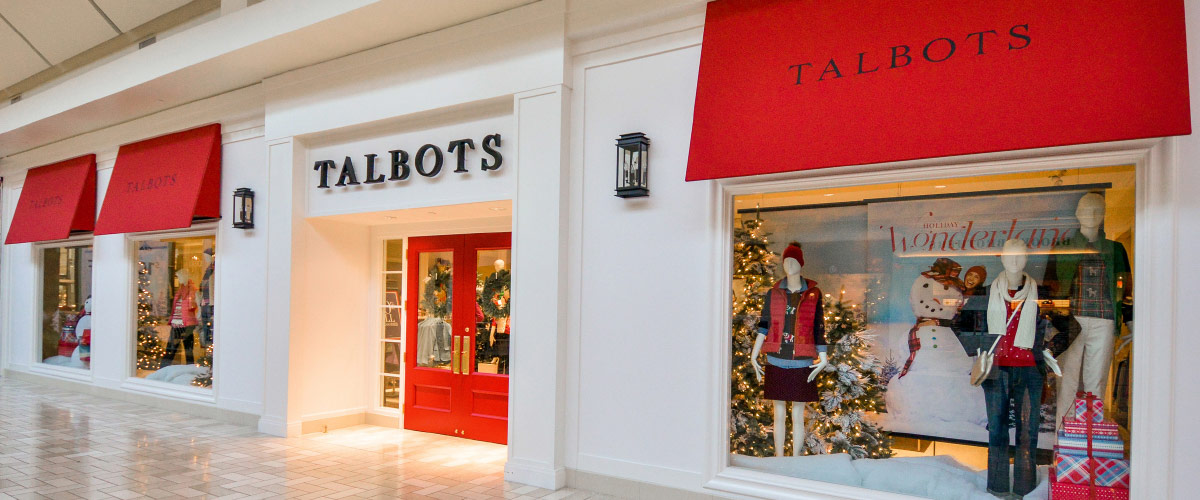 Talbots is a great store to add to your rotation if you love a relaxed, refined look. Geared towards more mature professionals, Talbots operates under the same parent company as Ann Taylor. Therefore, the aesthetic is very similar.
Talbots offers timeless pieces that work across seasons and are easy to mix and match. You can find classics like bold striped crewneck tees, chic cardigans, and collared button-ups in various colors.
Talbots has a similar price point to Ann Taylor, so shoppers can expect the same high-quality construction and fabrics. As a result, it's an excellent store to check out if you're looking for more conservative staples that still look youthful and fresh.
Nordstrom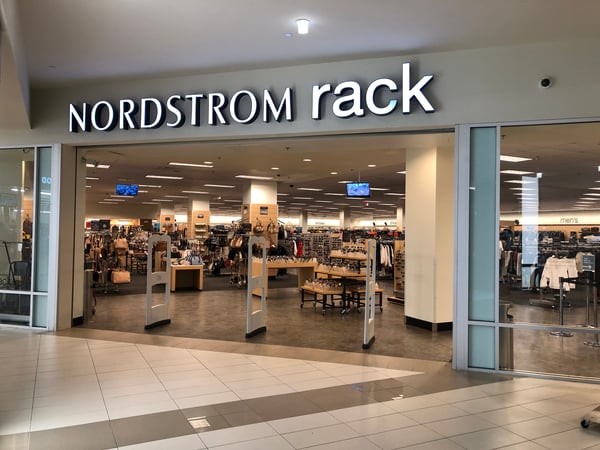 Nordstrom is one of the best mid-range clothing stores out there. Like Ann Taylor, Nordstrom carries plenty of modern, fresh, and timeless professional womenswear. However, Nordstrom also has a broader selection of styles.
Nordstrom is an excellent option if you're looking for casual, trendy pieces with a designer flair. You can find everything from streetwear to high-end luxury pieces, making it a versatile place to freshen up any wardrobe.
Like Ann Taylor, Nordstrom is known for its high-quality construction and materials. So, whether you choose a little black dress or a pencil skirt, it will last for years to come. In addition, Nordstrom has a huge inventory of products, so you're sure to find something that matches your style.
BCBG MAX AZRIA
BDBG MAX AZRIA offers elegant womenswear with flair. Like Ann Taylor, BCBG MAX AZRIA features understated, timeless pieces for the office. However, the clothing brand stands out with its unique luxury pieces.
BCBG MAX AZRIA continues designer Max Azria's vision of providing women with affordable runway-level fashion. You can find everything from ornate evening gowns to timeless suiting pieces. The overall vibe of the brand is understated elegance with a bit of spice.
BCBG MAX AZRIA is perfect if you love the classic look of Ann Taylor but want more edge. The brand brings a twist to classic silhouettes with innovative tailoring, tantalizing cut-outs, and skin-tight fits.
Anthropologie
Anthropologie infuses a fresh take into the classic styles that Ann Taylor does so well. The brand, owned by URBN, is known for its feminine, chic aesthetic combined with a slight boho twist.
At Anthropologie, you can find fun, flirty pieces that perfectly combine timelessness with current trends. Classic white button-ups have a modern twist with twee lace detailing, and gorgeous dresses hug every curve while providing enough coverage.
The clothing store is beloved for its stand-out blouses and beautifully constructed dresses. While trendy, its pieces are professional enough to wear to the office. In addition, Anthropologie styles make it easy to look put-together and chic no matter what.
Brooks Brothers
Brooks Brothers is known for its men's suits, but the clothing brand also carries plenty of professional wear for women. So if you love the preppy feel of Ann Taylor's blouses and dresses, Brooks Brothers is for you.
Brooks Brothers, founded in 1818, is one of the oldest apparel brands in America. The brand's pieces capture an air of tradition and preppiness that is hard to copy. You can find classics such as plaid shift dresses, blue-and-red blazers, and A-line floral dresses.
While slightly more expensive than Ann Taylor, Brooks Brothers' quality is unmatched. Each piece utilizes quality construction. If you buy a piece or two from Brooks Brothers, expect to wear it continuously for years.
Express
Express is a great brand to check out if you want to refresh your look on a budget. While still mid-range, this clothing store is more affordable than Ann Taylor while capturing the same chic vibe.
Express creates styles that are classic but more streamlined than Ann Taylor. The brand embraces minimalist color palettes and sharp silhouettes alongside its versatile basics. For example, its classic boyfriend button-ups, peplum tops, and ruffled blouses fit in at the office and the club.
In addition, Express also offers plenty of trendy styles in its signature color palette of black, white, and primary colors. Its matching sets, pantsuits, and square-neck crop tops exude effortless elegance and stark minimalism. You can't go wrong with anything from this store.
White House Black Market
White House Black Market is another upscale clothing store that crafts classic and chic looks like Ann Taylor. The brand produces classic staples such as little black dresses, classic blazers, and so much more.
If your fashion goal is to look polished and subtly put-together at all times, White House Black Market is the store for you. Contrary to its name, the brand carries more colors than black and white. Bold pinks, fun florals, and subtle earth tones are just a few colors used in its collections.
Everything about White House Black Market's pieces oozes sophisticated elegance. The brand carries many professional dresses, pantsuits, and office-ready blouses. However, its modern tailoring prevents anything from looking too stuffy.
J.Jill
J.Jill is a great brand to add to your shopping rotation if you love the more flirty, fun pieces from Ann Taylor. J.Jill is a more whimsical alternative that still captures a sense of professional elegance.
J.Jill offers breezy dresses and versatile basics with a subtle boho edge. Delicate florals and nature-inspired color palettes create a soft and elegant overall look. Its flowy silhouettes and relaxed styles make J.Jill an accessible brand to wear.
The brand's cuts and silhouettes are slightly more modest than Ann Taylor's. This makes J.Jill an excellent brand for shoppers looking for something more mature. You can't go wrong with a classic cotton tunic or a comfortable floral wrap dress.
Lane Bryant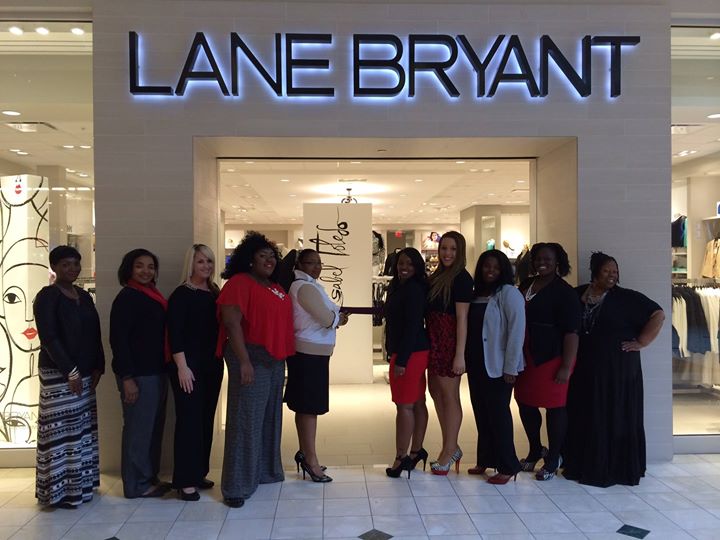 Lane Bryant is an excellent clothing store to shop at if you love the look of Ann Taylor but want extended sizes. Lane Bryant focuses on plus sizes 10 to 40 in professional, chic, and fashion-forward styles.
At Lane Bryant, you can find everything from breezy day dresses to versatile bodysuits. In addition, the brand creates styles that are modern and chic. As a result, you can find everything you need to build a professional wardrobe that fits comfortably.
One of the best advantages of Lane Bryant is its affordability. Brands notoriously charge more for plus sizes, but Lane Bryant's pieces won't break the bank. You can find essential separates, colorful dresses, and chic blazers for under $50 when you shop this brand.
Argent
Argent is redefining professional clothing for the modern, professional woman. Sali Christeson founded the New York-based brand after discovering how hard it is to find fashionable, powerful workwear for the office.
Argent takes the classic silhouettes of Ann Taylor and kicks it up a notch. The brand creates suits and separates that are simultaneously powerful and soft. For example, its blazers and trousers are expertly draped and tailored to compliment the body without discomfort.
While Argent is best known for its expert suiting, it also creates versatile, high-quality basics. Its cotton cardigans, essential henleys, and simple tank tops are excellent base layers for an office look or a casual weekend outfit.
M.M. LaFleur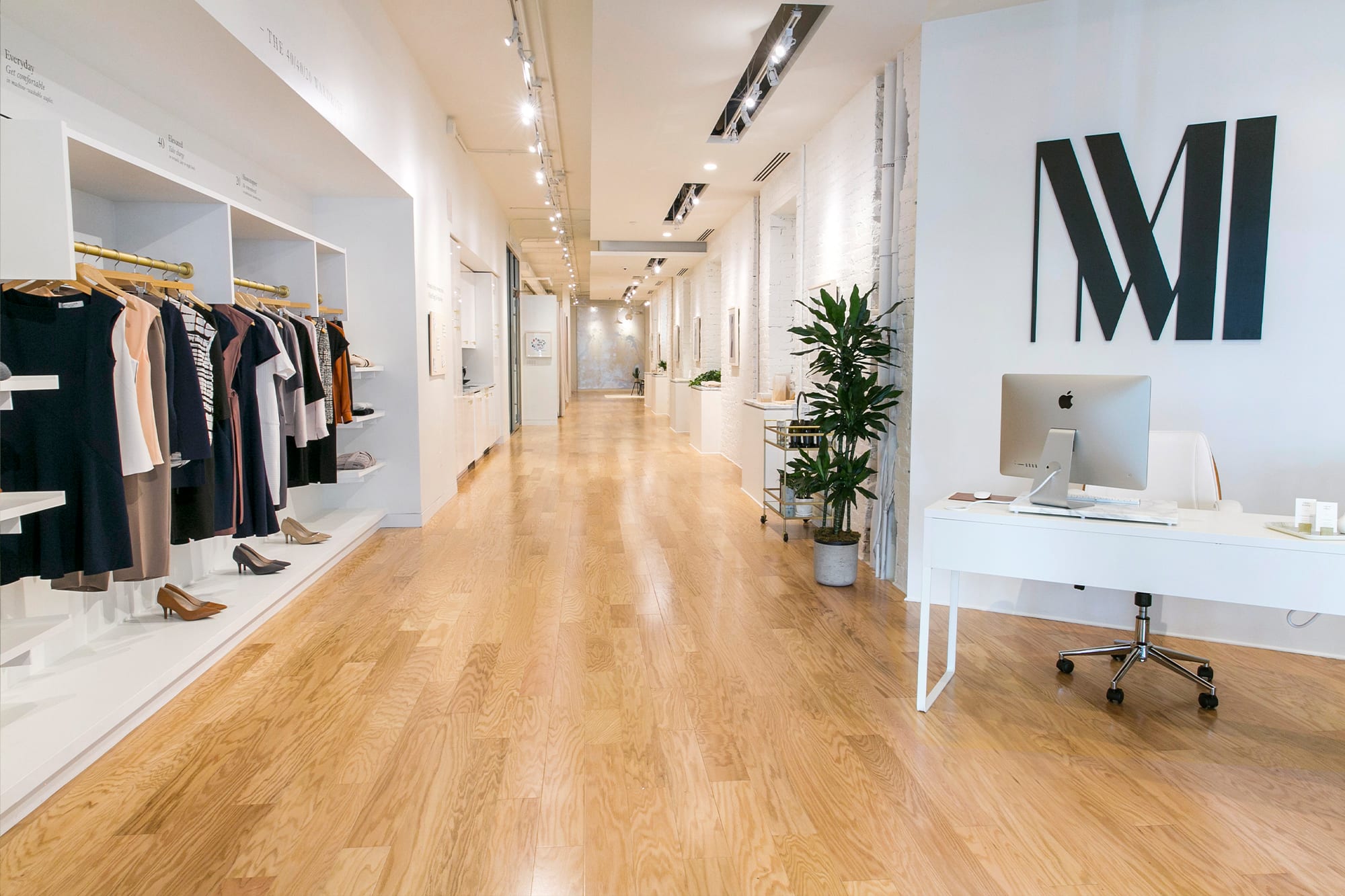 M.M. LaFleur's motto is "the world is a better place when women succeed." The New York-based brand embodies that slogan with its subtly powerful, modern workwear for women.
M.M. LaFleur's designs help women feel comfortable and confident when shopping for a professional wardrobe. Its silk blouses, sleek trousers, and classic skirts are a fresh take on tired office basics. In addition, its modern tailoring and updated color palette are perfect for shoppers who want to look put-together in clothes that fit well.
In addition to its professional pieces, M.M. LaFleur creates everyday basics that are timeless and versatile. Pima cotton turtlenecks, classic plain white tees, and cute patterned sweatshirts all carry the brand's professional vibe while fitting comfortably.
Modern Citizen
Many people call Modern Citizen the professional version of Everlane. They're not wrong. Modern Citizen is a direct-to-consumer womenswear brand that crafts sleek, minimalist pieces for young professionals who prioritize comfort as much as fashion.
Modern Citizen is a brand run by women, for women. Its aesthetic is chic, understated, and utterly elegant. Each of its pieces captures the classic style of professional workwear but incorporates elements of surprise.
For example, its trousers feature side slits in the front rather than the side. Also, its Harrah column dress features buttons that go all the way up the back of the garment. This creates a modern, compelling element while remaining totally professional and modest. As a result, modern Citizen is the perfect brand for young professional women who want to change the game.
Jones New York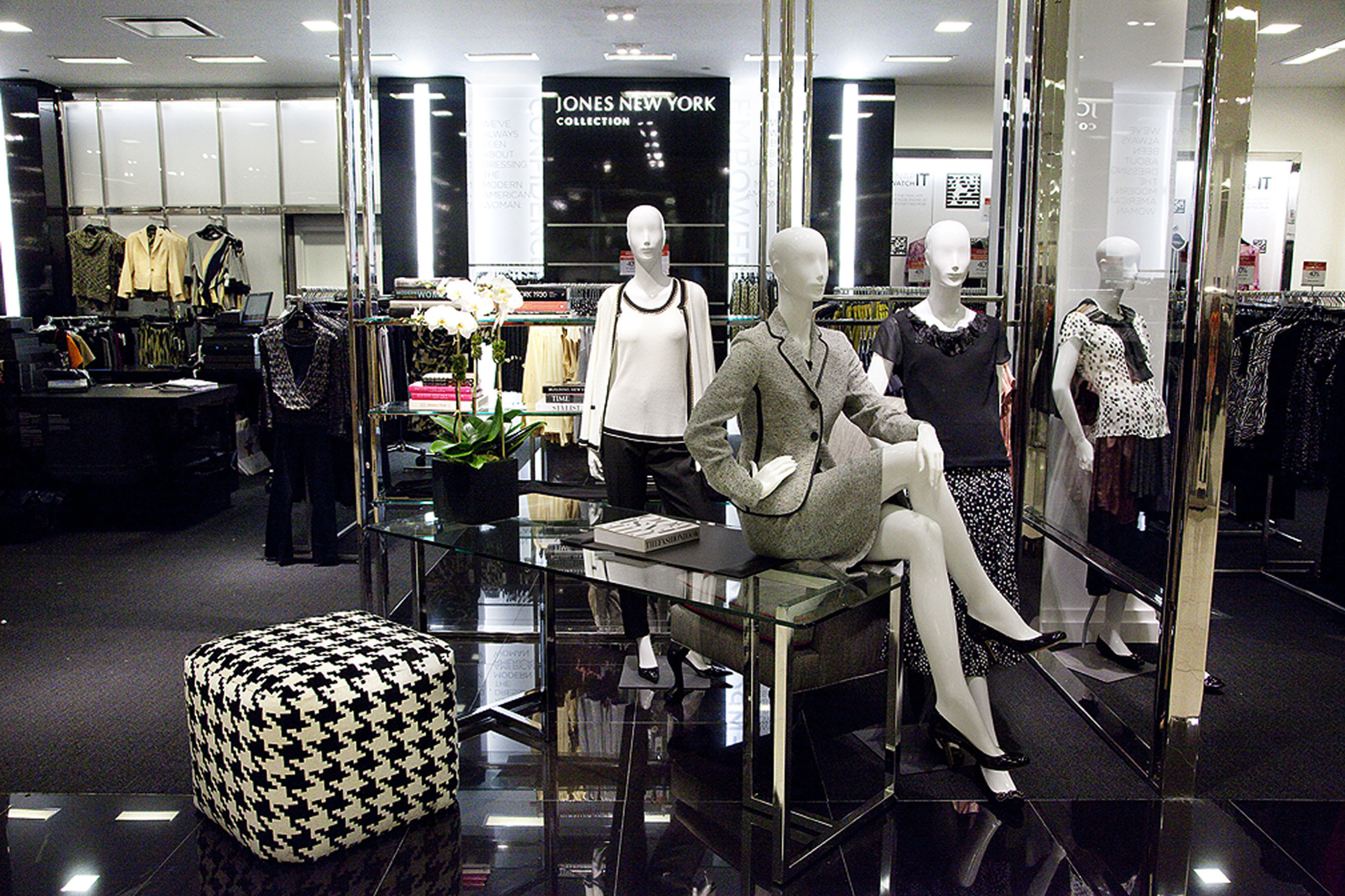 If you love comfortable clothing that captures a classic feel, you can't go wrong with anything from Jones New York. The brand started in 1966 and has been creating classic professional wear ever since.
Jones New York offers similar styles to Ann Taylor but with a more conservative feel. While Ann Taylor's designs are more colorful and whimsical, Jones New York offers more classic cuts, necklines, and tailoring. For example, its color palette is heavy on traditional colors like navy, black, and beige.
Jones New York also features more casual pieces like puff sleeve tops and v-neck tees with bold floral and stripe patterns. In addition, most of Jones New York's pieces come in at a slightly lower price point than Ann Taylor, making it an accessible workwear option.
Eileen Fisher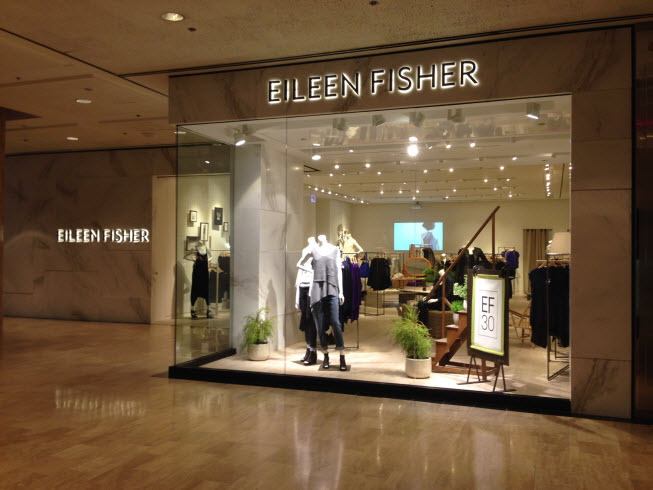 Eileen Fisher is the perfect clothing store to add to your rotation if you want something more understated and minimal than Ann Taylor. The brand focuses on sleek, streamlined looks in a minimalist color palette.
At Eileen Fisher, you can find all the officewear essentials in modern cuts, chic colors, and comfortable silhouettes. The brand carries everything you need to create a professional capsule wardrobe in shades of black, white, and jewel tones. For example, its blazers, trousers, and collar shirts capture old-school professionalism but with a modern fit.
The brand also offers chic athleisurewear for your days off. Look effortlessly put-together while wearing a pair of Pima cotton joggers and a classic black hoodie. Eileen Fisher's pieces capture the comfort of the current athleisure trend without making it look like you're trying too hard.
Abercrombie & Fitch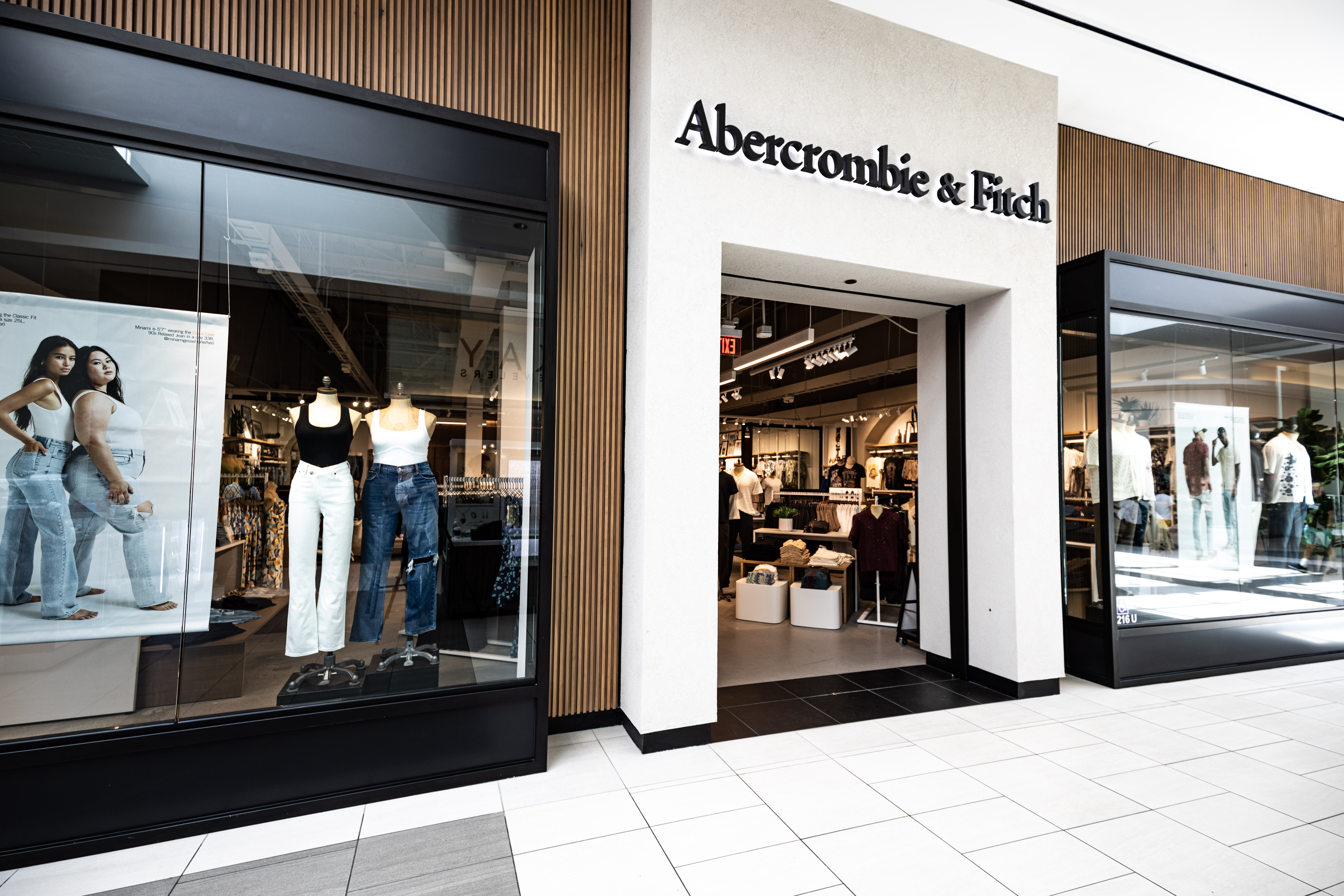 Abercrombie & Fitch may be a surprising addition to the list. However, its recent brand makeover has totally transformed the brand's style. As a result, Abercrombie is building a reputation for its underrated, minimalist basics for older millennials and Gen Z alike.
Like Ann Taylor, Abercrombie creates mid-range styles that are versatile and easy to mix and match. The brand's look is all grown up. Its trench coats, maxi dresses, and basic tees are excellent additions to any office wardrobe.
Despite its recent overhaul, Abercrombie still makes relaxed, casual looks perfect for the weekend. Pair some of Abercrombie's beloved denim with a slouchy hoodie or loose denim button-up. If you want something more feminine, check out its selection of flirty sundresses.
Hobbs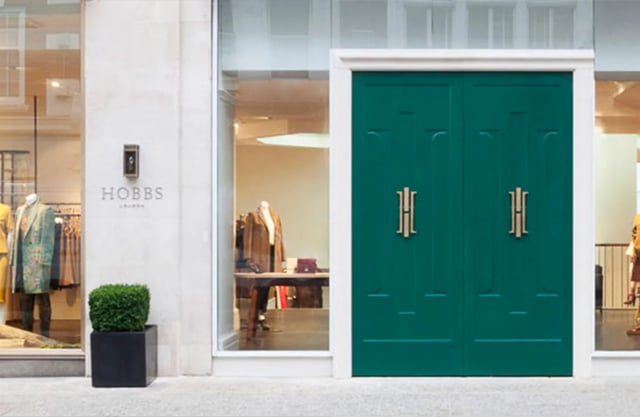 Hobbs is a UK-based brand that offers timeless, feminine pieces that easily pair with Ann Taylor styles. Hobbs began as a shoe brand and eventually began offering chic womenswear for the fun-loving, professional woman.
Hobbs creates styles that don't follow short-lived trends. Instead, its pieces are classic and effortlessly elegant. You can find everything from professional blouses to comfy linen pants that capture a timeless British style. Every Hobbs collection features delicate florals, flowing fabrics, and expert tailoring.
In addition, the brand's line of basics is versatile and easy to wear. Collared button-up tanks, colorful blazers, and crop pants are refreshing updates to classic wardrobe staples. Hobbs is the brand for you if you want a timeless look that can age with you.