One of America's most iconic brands is Ralph Lauren. This American fashion brand was founded in 1967 with a simple piece of clothing – a necktie. This simple accessory was the start of the brand's first full line of clothing. A menswear line that the designer and founder Ralph Lauren named Polo.
Today, Ralph Lauren has moved beyond being only a menswear brand. It is a global fashion brand for men, women, and children. In addition to the Polo Ralph Lauren line, there is Lauren Ralph Lauren, Ralph Lauren Purple Label, and Polo sport.
While the brand has grown far beyond the necktie that started it, the same classic style that started it all has remained the same.
Let's take a look at the characteristics of this brand and what makes Ralph Lauren one of the most recognizable clothing brands. Then, we will explore several other brands like Ralph Lauren.
Therefore, whether you simply want to diversify your wardrobe by pairing current items from Ralph Lauren with similar brands or you want options that range in different prices, you will have plenty of brands to choose from.
Characteristics of Ralph Lauren
Ralph Lauren was one of the first brands to create high-end fashion that was made for everyday living. Essentially bridging the gap between luxury and lifestyle fashion. Moreover, creating quality clothing with a luxury feel at reasonable prices.
One of the luxury details associated with Ralph Lauren is the iconic polo emblem. The Polo player symbol that is placed on all Ralph Lauren items is a symbol of the English aristocrats' lifestyle. Therefore, a symbol of elegance, power, and luxury.
Moreover, this symbol reflects the classic and timeless style of Ralph Lauren clothing and accessories. Brand founder Ralph Lauren once said,
"I'm interested in longevity, timelessness, style-not fashion."
This is exactly what the brand reflects. A commitment to designs and materials that are always on trend and will last a lifetime.
In contrast to the modern world of fast fashion, where styles change quickly and clothing can literally fall apart after a few wears, timelessness and longevity are becoming more unique qualities in clothing brands. Therefore, giving this brand value that is worth the investment.
The Ralph Lauren Look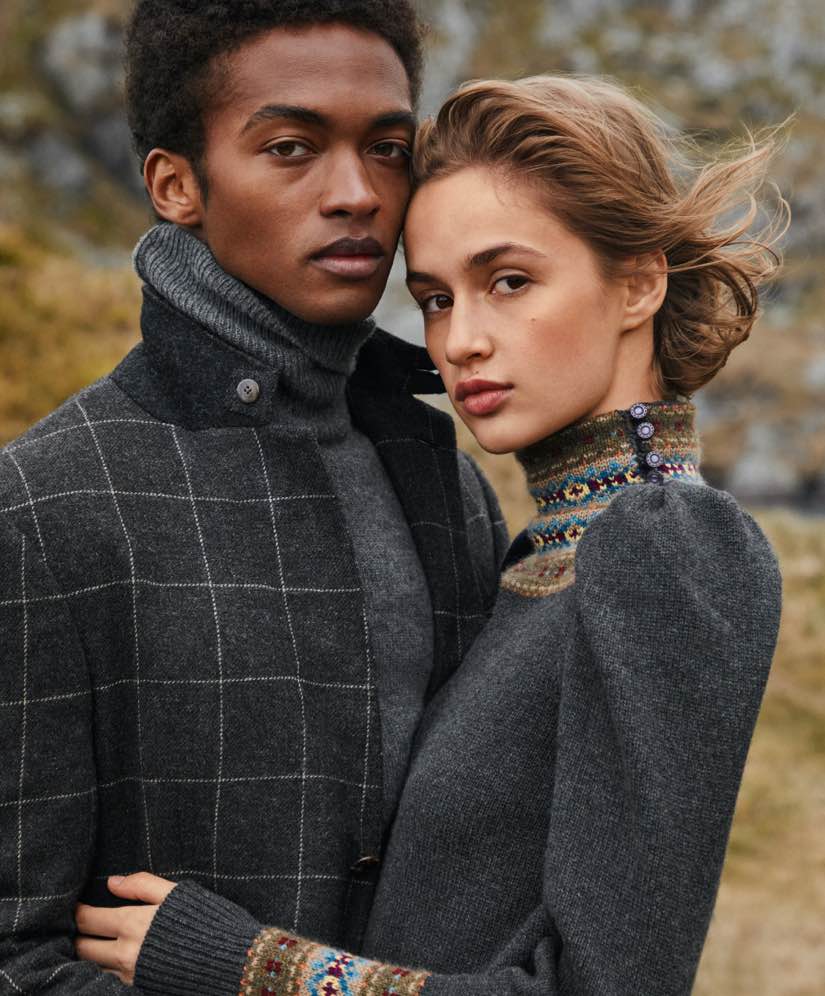 Clothing that lasts for decades is only valuable if it is still considered fashionable. Therefore, the value of Ralph Lauren and brands like it really comes down to their look.
Ralph Lauren clothing has classic lines and is made from premium fabric. The brand uses colors and patterns that are traditionally more simple. However, it's not boring. This brand has a classy and sophisticated element in all its pieces. Even its casual designs.
Whether your goal is to maintain a classy and sophisticated look at the office or for cocktails on the weekend, Ralph Lauren has pieces that are perfect. In addition, this brand has everything you need to maintain this classic feel with a more preppy and sporty look.
Other brands that are like Ralph Lauren share similar classic, preppy, sporty, and sophisticated styles. Many of them also share the same goals that founder Ralph Lauren started with – to make quality clothing that is timeless.
Brands Like Ralph Lauren
Best Brands for Men & Women
While Ralph Lauren was originally a menswear clothing line, it is now just as well known for its women's and children's clothing lines. Therefore, when looking at similar brands, it is important to consider other brands that have expanded to include women's wear and sometimes children's.
However, there are some great brands that have maintained a focus on only menswear. If you're looking for a classic design that reflects the origins of Ralph Lauren, then skip ahead to check out the best brands for menswear at the end of this post.
It may be worth taking a look at these other great brands first, though. Most of them began as men's clothing brands, just like Ralph Lauren.
Brooks Brothers
Brooks Brothers is the oldest name in American Fashion. This brand started in 1818 and has been dressing some of the most well-known people in the country for over 200 years, including 39 presidents.
From the clean lines of dress shirts and dress pants to blazers and pocket squares, Brooks Brothers is a go-to for businessmen. In addition, Brooks Brothers' extensive line of men's clothing ranges from business professionals all the way to swimwear and sweatpants. They also have a women's line.
Like Ralph Lauren, all the clothing maintains a classic style with clean lines and classic colors and patterns. Perfect for staying stylish year after year. However, this brand of dress shirt starts at about $200 at Brooks Brothers. Compared to a dress shirt at Ralph Lauren that starts at about $100, Brooks Brothers is a higher-end choice.
Peter Millar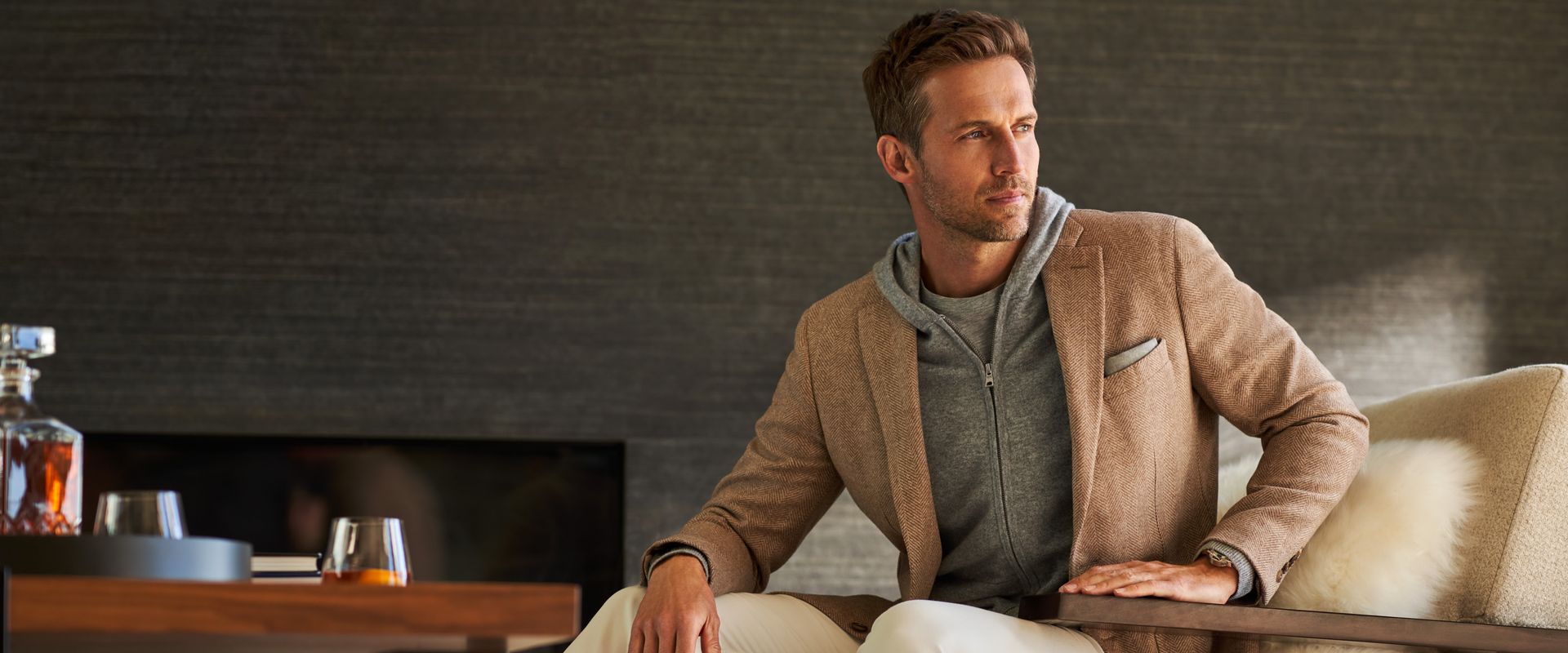 One of the newer brands on the market, Peter Millar has only been around since 2001. The brand started with the success of a single cashmere sweater. A classic piece of clothing that reflects the sophisticated style of Ralph Lauren.
Like Ralph Lauren, this brand has grown beyond one item. Today it has looks for both men and women. While many brands listed in this article lean towards the causal side of the Ralph Lauren brand, Peter Millar aligns with the luxury side. Specifically, luxury sportswear.
This luxury feel is reflected in the price of Peter Millar designs. Compared to Ralph Lauren, Peter Millar is a slightly higher price point that is more similar to Brooks Brothers. This brand is a great choice for men (and women) looking for sophisticated and preppy clothing for the country club or trips on a yacht.
Billy Reid
This American brand, founded in 1998, is comparatively newer compared to many fashion brands. However, this brand is already one of the most popular labels. In fact, it has already earned more fashion awards in twenty years than many brands ever earn.
The love of this brand comes down to the detail in craftsmanship that creates stylish luxury items that will last a lifetime. The same principles that the Ralph Lauren brand was founded on. Moreover, the warm tones and classic colors used by the brand reflect the same feel of Ralph Lauren.
However, Billy Reid has a bit of an edgier and rugged feel in the overall attitude of the colors, materials, and designs. A Billy Reid button-up shirt leans more towards darker and richer colors that reflect its lived-in luxury feel (rather than crisp collared shirts more typically found in Ralph Lauren's lines).
Lived-in luxury comes at a price, though. This true designer label is a bit higher priced than Ralph Lauren.
Lacoste
Lacoste is one of the few brands like Ralph Lauren that is not an American brand. However, it is equally popular and well-known both in the United States and worldwide.
The French brand is easily recognizable by its iconic alligator symbol, much like the Ralph Lauren polo player. However, while Ralph Lauren may be known for its polo player symbol and polo shirts, Lacoste is specifically known for its original polo shirt.
The original polo shirt is the most iconic item by Lacoste. It has the same preppy and sporty look as polo shirts by Ralph Lauren. Moreover, it is made with similar quality materials and production. However, while Ralph Lauren is more often associated with classic colors, Lacoste is popularly known for providing bright color choices in not only their shirts but other clothing items as well.
Focused on the sporty look that made them popular with the polo, Lacoste does not offer the traditional business dress shirt style that Ralph Lauren does. Compared to polo shirts by Ralph Lauren, Lacoste polo shirts are about the same price. A great choice to add a bit of color to your classic wardrobe.
Calvin Klein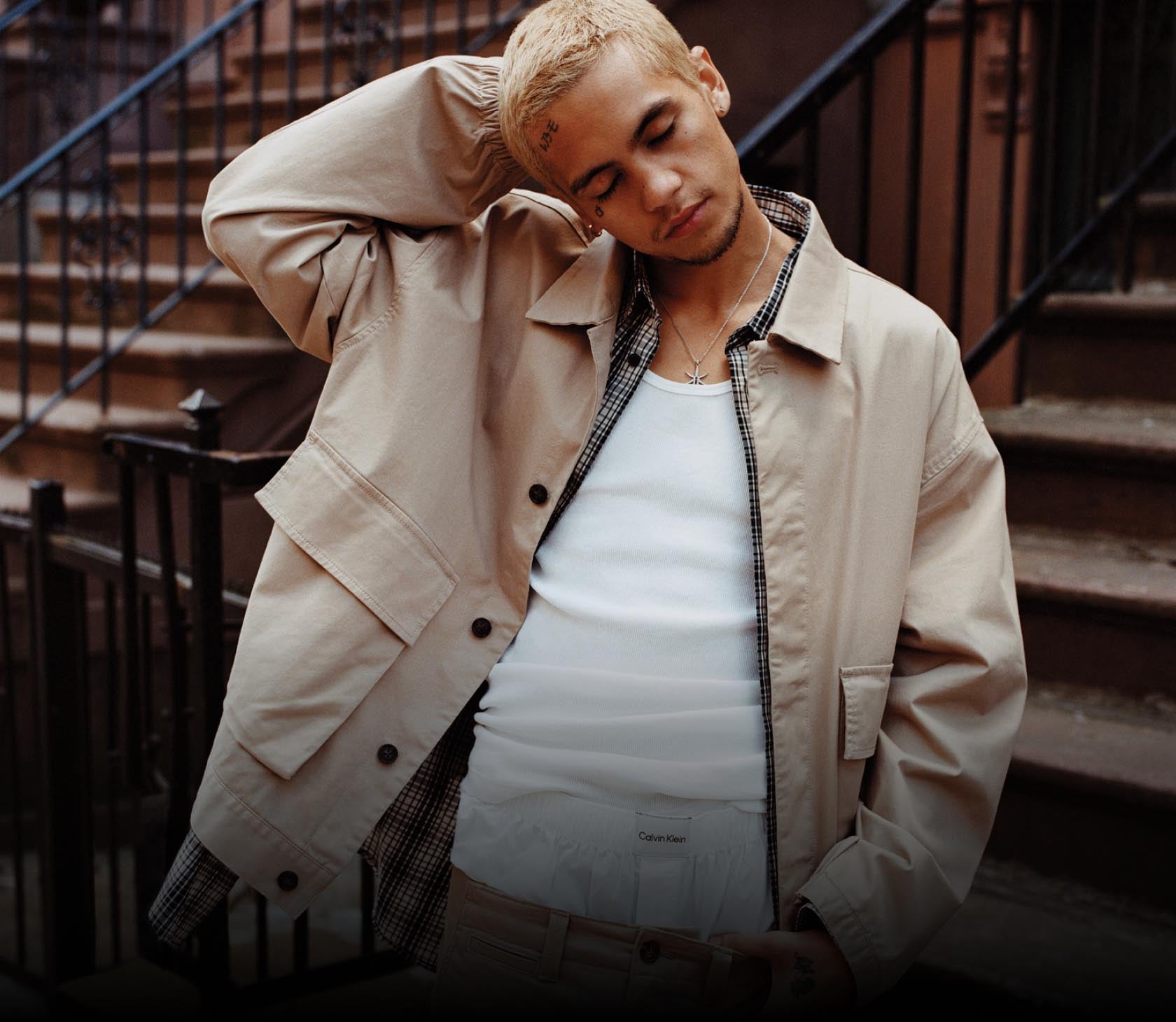 If you are looking for clothing brands that have the same characteristics as Ralph Lauren, look for the competition. With a similar classic style and range of clothing from sporty to professional, Calvin Klein is one of the top competitors for Ralph Lauren.
Moreover, although Calvin Klein offers the same great quality as Ralph Lauren and iconic style, it is often priced slightly lower than Ralph Lauren. Therefore, making it an even greater competitor and choice for those who want the style of Ralph Lauren clothing at a better price.
There is one significant difference between these two brands though. Calvin Klein is known for its jeans. The brand's jeans have been synonymous with trendy styles for decades. Aimed at a younger crowd in the 1990s and popularized by celebrities, the brand's jeans are more versatile today.
Today Calvin Klein is a great choice for the 20-40 year old who wants a classic look that is affordable and can easily be worn for business or on the weekends. Moreover, anything from Calvin Klein will pair well with items from Ralph Lauren to further enhance your wardrobe.
Club Monaco
Club Monaco has been around since the 1980s. However, you won't find any trendy decade-specific styles with this brand.
This brand was built on the idea of providing basics that men and women can wear every day. Essentially, helping their customers to create a wardrobe that was classic and timeless. Moreover, a wardrobe that could easily take you from the office to dinner and drinks in chic and sophisticated style.
Focused on classic styles and colors, it is easy to mix and match any item from Club Monaco. These classic pieces can easily be paired with other similar brands, like Ralph Lauren. In fact, Ralph Lauren owned Club Monaco at one point. Therefore, you can be assured these two brands have many similarities.
One area they do differ is in price. Club Monaco is slightly less expensive than Ralph Lauren. However, it is still higher than other brands as it is focused on a more mature and business professional clientele.
Nautica
As the name suggests, Nautica is inspired by the sea. However, even if you aren't a sailor you will enjoy the clean and simple styles of this brand.
This American lifestyle clothing brand came on the market in 1983 with one goal "bring the inspiration of the sea to everyday style across the world." For over forty years it has achieved this goal.
Through classic colors of blues, whites, and reds, Nautica maintains a classic feel in all of its brand items. While this color palette is a staple of the brand, the brand also includes other colors for different seasons and styles. However, the designs always maintain the sporty and preppy style that Nautica is known for.
With a focus on life near the sea, Nautica has a more casual and everyday feel. It is a lot like the sportier casual clothes found in Polo Sport Ralph Lauren. Nautica does offer casual dress shirts that many could wear to work, but they do not have the higher-end sophisticated styles seen in the original Ralph Lauren line.
Aimed at providing affordable pieces for everyday wear, Nautica is an excellent choice for those who want the same chic and preppy style of Ralph Lauren without the cost. Overall, Nautica is about a third of the cost of Ralph Lauren. The brand also offers lines for men, women, and children.
Tommy Hilfiger
Known for its preppy and classic menswear line from the 1980s, Tommy Hilfiger has many similarities to Ralph Lauren, especially when it comes to sporty essentials like polo shirts and rugby shirts.
However, beyond the casual styles, there are some differences. While Tommy Hilfiger maintains a classic style that can carry over from year to year, the brand also maintains a close relationship with current trends and pop culture. Over the years, the brand has been known for its trendy styles associated with musicians, especially in Hip Hop.
Although closely associated with pop culture in the 1990s and early 2000s, Tommy Hilfiger has a wide customer base that ranges in age and demographics.
For those who want a more affordable sporty style that leans into modern trends, Tommy Hilfiger can be a good alternative to Ralph Lauren. The brand also has a pre-owned clothing site that makes buying this name-brand clothing even more affordable.
Hugo Boss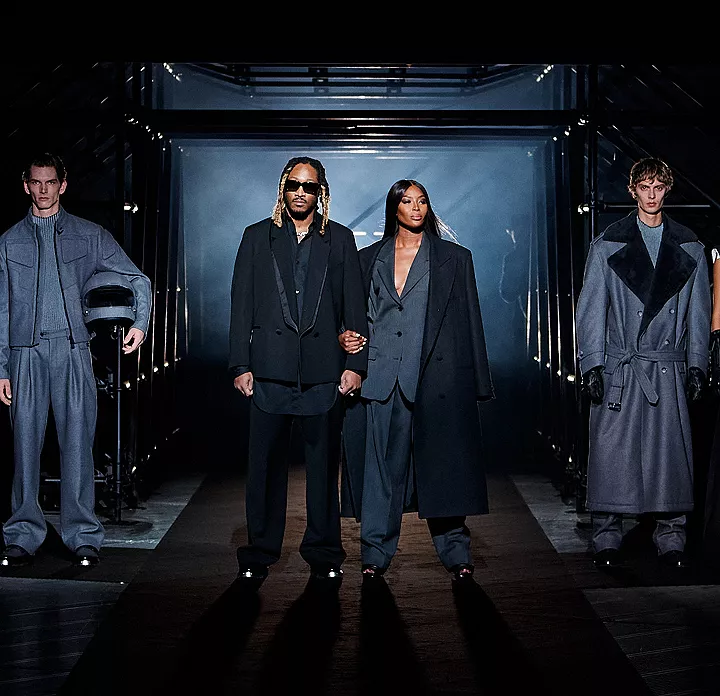 Although not an American brand, Hugo Boss is a great choice as an alternative to Ralph Lauren or to wear alongside Ralph Lauren,
Founded in Germany in 1923, Hugo Boss has been a well-known name in fashion for almost a century. This brand has a little different start than some of the other brands though. German nationalists, Hugo took over his family-owned linen and lingerie business that he had helped run growing up. After taking over the family business in 1908 and at the end of World War II, Hugo stepped into his role as a designer.
When he took the reins as a designer and launched his own brand, he started in the same way many similar brands like Ralph Lauren did – with a few staple items. Hugo Boss was launched on shirts, jackets, sportswear, raincoats, and work clothing. While it began with designs for work clothing, it is now considered a designer label.
Although Hugo Boss is a designer label known worldwide, it maintains many characteristics that keep it a staple brand for many people. Just like Ralph Lauren, this brand maintains a commitment to quality textiles and craftsmanship. In addition, while it has designer pieces, it is still focused on the simple idea of work clothing – providing timeless and classic designs.
With Hugo Boss, you will find a wide range of designs, just like Ralph Lauren. From business dress shirts and suits to sporty polo shirts and even beachwear. Made for men and women, this brand is in line with the prices at Ralph Lauren. The perfect choice for those who want to expand their Ralph Lauren wardrobe with a new label.
Vineyard Vines
When it comes to preppy clothing brands, Vineyard Vines has to be included. This is the brand to shop specifically if you want a look that is specific to the summers on the east coast.
Vineyard Vines is known for its high-class sporty vibe that is often associated with yachting and summers on the water. Like the more casual side of Ralph Lauren, Vineyard Vines has a great line of polo shirts, khakis, and even sporty blazers. However, they are bolder in many of their color choices and patterns. It is easy to spot a Vineyard Vines shirt based on its balance of fun patterns with simple sporty styles.
While the brand doesn't have a line of dress shirts, it does have button-down shirts that are classic and preppy. They run about the same price as Ralph Lauren. This brand has an equally sporty line for women and kids so that the whole family can look stylish for a summer on the water.
Affordable Brands Like Ralph Lauren
Although Ralph Lauren is considered an everyday brand, it is still quite an investment for many people. While the prices reflect the value of the brand and the items will pay for themselves year after year that you wear them, you may not want to spend the higher price.
Luckily, there are a handful of great brands that are more affordable. Take a look at some great brands with classic and preppy styles that are more affordable.
J.Crew
J.Crew is a sporty brand that started in the 1980s but found a lot of popularity in the early 2000s. While the brand's advertising often leans more towards women, the brand has a wide selection for women, men, and kids.
Known for its sporty feel and preppy style, J Crew has many similarities to Ralph Lauren. However, J Crew leans more toward a classic preppy style that is younger feeling than Ralph Lauren. The brand is also known for playing around with patterns and colors. Many of their staple pieces, like shirts and chinos, come in bold, fun colors and prints.
While a more affordable brand than Ralph Lauren, J Crew is unique in that one of its staple pieces is its high-quality cashmere sweaters. With a wide range in prices and pieces, it is a great brand for those who want to explore more luxury pieces at times, like Ralph Lauren, but save on everyday staples.
Abercrombie & Fitch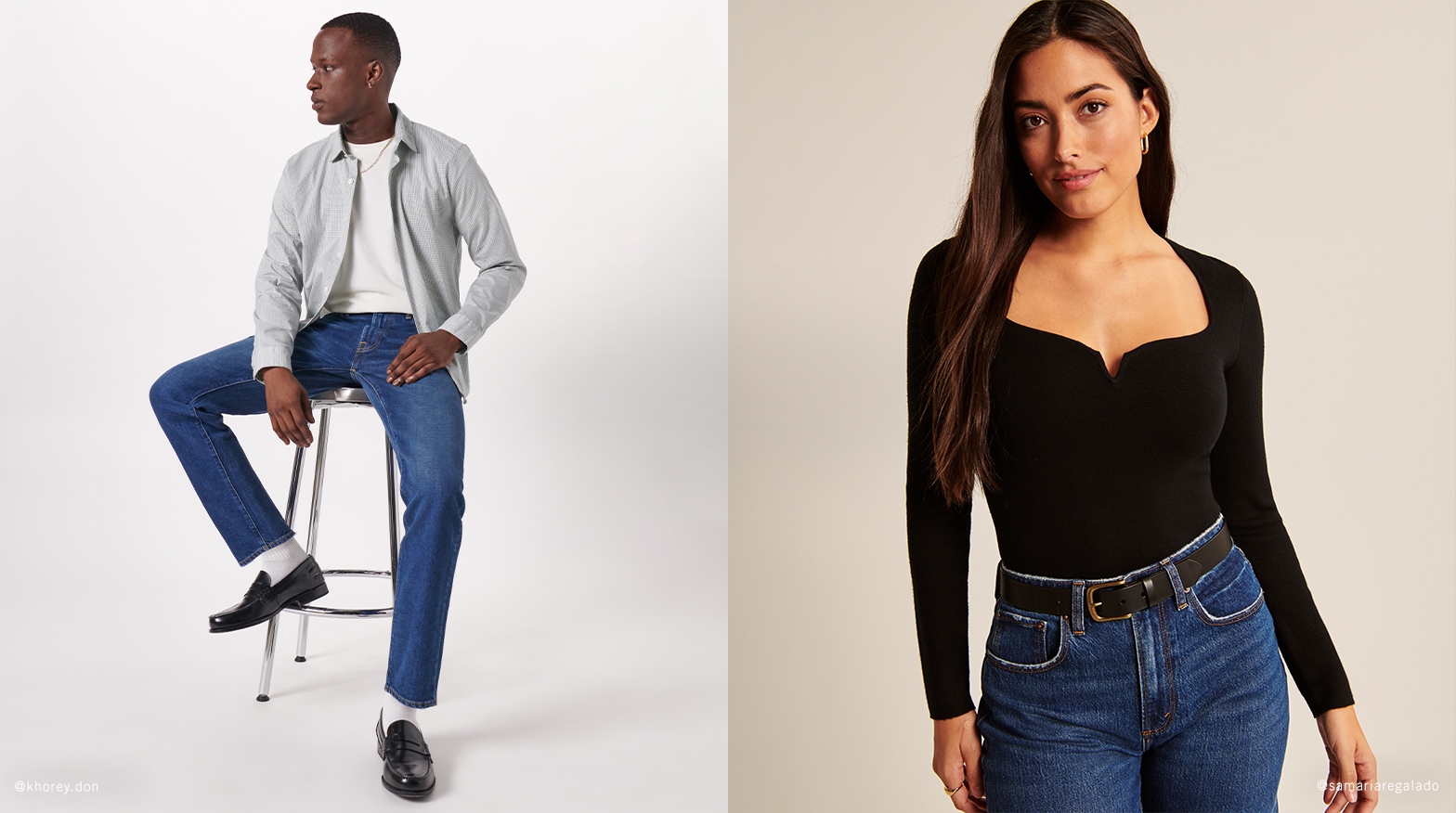 With a rise in popularity in the early 2000s, Abercrombie & Fitch was known for having an exclusive feel that was tailored for young teens and college kids. The preppy and sporty look of Abercrombie & Fitch was easy to spot, and if you ever went inside an A&F store, you probably still remember the scent of the brand.
What once worked for the brand was no longer bringing in business. Therefore, this once teenage-focused clothing line rebranded recently to appeal to consumers of varying ages and body types. Today the brand maintains the preppy and sporty feel it was built on, but with a more mature feel.
While the brand offers classic and simple staple pieces for men & women just like Ralph Lauren, it does not offer the luxury options of high-end suits or other pieces that will last for years and years. At a more affordable price point, this brand is a great choice for today.
L.L.Bean
L.L. Bean is the Ralph Lauren alternative for those who want a preppy look with an outdoorsy feel. As a brand that began with a hunting shoe in 1911, it is no surprise that this is the iconic name brand for the outdoors.
Although the focus of LL Bean is on creating great looks for the outdoors, it shares a lot of qualities with Ralph Lauren. Like its classic clothing pieces that last year after year.
Built with wear and tear in mind, each piece is made with quality materials and craftsmanship. These pieces are timeless and classic in their own right, just as Ralph Lauren styles are. There are some differences in the clothing between these two brands, but there are also some similarities.
Like Ralph Lauren, LL Bean is known for providing classic staples in simple colors and styles that can be worn anywhere and everywhere. In addition, the style of each piece is closely aligned with the preppy style of Ralph Lauren. Stylish sweaters, button-up shirts, and pants that will take you on any adventure.
At about half the cost of Ralph Lauren styles, this brand makes it easy to get outdoors in style for years to come.
Luxury Brands Like Ralph Lauren
Even though Ralph Lauren is on the upper end of quality fashion, it is still a more affordable brand compared to luxury brands. In fact, this is one of the true characteristics of Ralph Lauren. The founder himself wanted his brand to be timeless and high quality but made for everyday wear.
While luxury fashion brands are sometimes considered high fashion and always trending, many are focused on timelessness, like Ralph Lauren. Therefore, they offer chic pieces that can elevate anyone's wardrobe and be paired with new styles every year. Providing a bit more elegance and sophistication to everyday wear.
Below are four luxury labels that have similar styles to Ralph Lauren. These four brands are wonderful choices for anyone who would like to invest in high-end pieces to pair with their Ralph Lauren wardrobe.
Giorgio Armani
Gucci
Louis Vuitton
Burberry
Men's Clothing Brands like Ralph Lauren
Although Ralph Lauren is a brand that makes clothing for everyone, it originally began as a brand tailored to men. Therefore, many men naturally gravitate toward this brand.
If you are looking for brands specifically for men, there are several great ones to explore.
Todd Snyder
Todd Snyder has only been on the market since 2011, but the brand has become well known for its modern American style for men. Therefore, while it aims to be a timeless brand, Todd Snyder is also focused on appealing to the modern man, specifically those who want luxury sportswear with a younger feel.
With an aim toward a younger audience, this brand incorporates favorite designs of the younger generation with the luxury of a sophisticated audience. The Todd Sndyer cashmere hoodie is a great example of this blend in style. It also reflects how this brand is similar to Peter Millar, specifically focusing on luxury sportswear and casual clothing.
The brand's commitment to providing quality clothing and accessories that are built to last is a significant similarity between Ralph Lauren and Toddy Snyder. However, Todd Snyder leans towards a higher price on the luxury scale.
Ben Sherman
The first Ben Sherman shirt was released four years before Ralph Lauren came on the scene. It was the first item in what would become an iconic brand for young men for the next 50 plus years.
While designer Ben Sherman made his clothing debut in his home country of England, his shirt design was inspired by his time in America. Specifically, the American Ivy League shirt. Sherman's distinct addition to this classic style was the button on the back collar. Today, this Brighton Oxford shirt is one of the most popular designs in the world.
A timeless design needs timeless materials, which is why Ben Sherman was committed to using only quality materials. Including Oxford fabric. The commitment to a classic design and quality materials is one of the main similarities between Ralph Lauren and Ben Sherman. They also both reflect a similar style. However, a key difference is the customer base for Ben Sherman.
From the beginning, Ben Sherman has been a brand associated with the "mod" movement. Always being timeless yet hip. The brand is especially popular with the younger generation that is involved in the arts and music. This is reflected in its price as well as style as it tends to be more affordable than Ralph Lauren.
Perry Ellis
Perry Ellis has a similar beginning to the Ralph Lauren brand. While both brands have become household names in fashion, neither started with the goal of being fashionable. Rather, they wanted to be timeless.
Part of providing timeless clothing and accessories is to create lines that enhance everyday living. Just like Ralph Lauren, Perry Ellis does this by providing clothing that is easy to wear at work and play.
While Perry Ellis has several traditionally classic and sporty lines, the brand is also focused on providing fun clothing options. Therefore, they have a wide range of bold colors and patterns.
Whether a bold color or classic white, dress shirts at Perry Ellis start at around $60, therefore, they are a great choice for those who want a classic brand at a more affordable price.
Conclusion
Ralph Lauren is a brand that is not going anywhere. Due to its craftsmanship and designs, it has secured itself in the fashion industry as a truly timeless brand.
While several Ralph Lauren pieces are considered more expensive than other affordable brands, the brand itself has a wide range of prices. Just like the many brands that are similar to it.
Whether you are committed to investing in luxury textiles that will last a decade or finding something for now, there is a brand for every budget. Moreover, a brand for your budget at any time of life.
Keep this list in mind as you search for the perfect clothes to add to your Ralph Lauren collection or create one similar to the iconic brand.
17 Brands Like Balenciaga Everyone is Obsessed With
19 Brands Like Givenchy That Are Worth Trying
15 Brands Like Michael Kors That You Should Know About